Disclosure: This article may contain affiliate links. We will make a small commission from these links if you order something at no additional cost to you.
I always love visiting new state parks, so I was excited when I finally had a chance to spend some time in Prince Gallitzin State Park in northern Cambria County, PA. And, while there are many fantastic spots to check out in this park, one of the best I uncovered during my visit is Headache Hill.
Headache Hill is located in the western portion of the park, just south of the popular Crooked Run Campground. This hill offers incredible views over the forested Allegheny Mountains along with some nice views of Glendale Lake.
Read on to find out everything you need to know to visit.
History of Prince Gallitzin State Park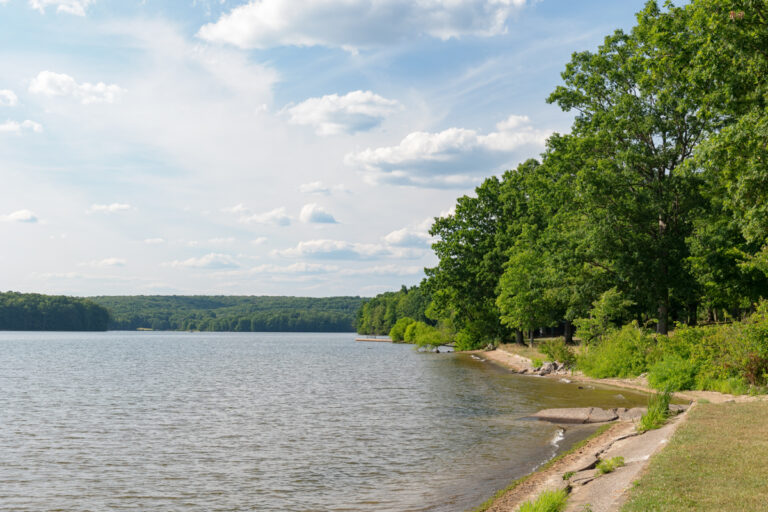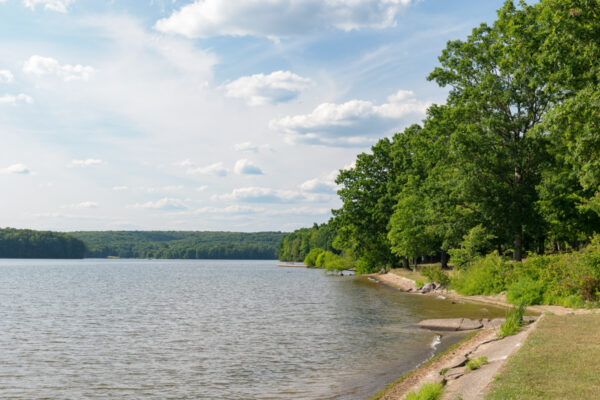 Prince Gallitzin State Park is a 6,000-acre park that was created in 1965 with the goal of creating the "largest and most complete" state park in PA. And, while it was never the largest park in the state, it's quite a nice size and features many fun spots to visit.
The park was named for Prince Demetrius Augustine Gallitzin, also known as the Apostle of the Alleghenies. Gallitzin gave up a life of nobility in Russia to become a priest after he came to the United States in 1792.
Gallitzin set up the settlement of Loretto (where he is buried today), which was the first English-speaking Catholic mission west of the Alleghenies. To this day, Loretto still has a strong Catholic heritage, including a large monastery, the grave of Gallitzin, and Saint Francis University.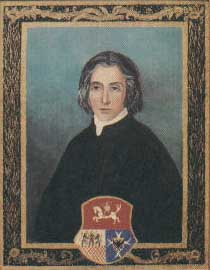 While it might seem odd to name a park after a historic figure, there are others like this including Ole Bull State Park in Potter County, which was named after another founder of a settlement.
The area known as Headache Hill got its name in the summer of 1967. That summer, the National Campers and Hikers Association held their annual meeting at the park and over 26,000 people camped on and around the hill.
The logistics of this event were so difficult, that the name Headache Hill has become the official name for this portion of the park.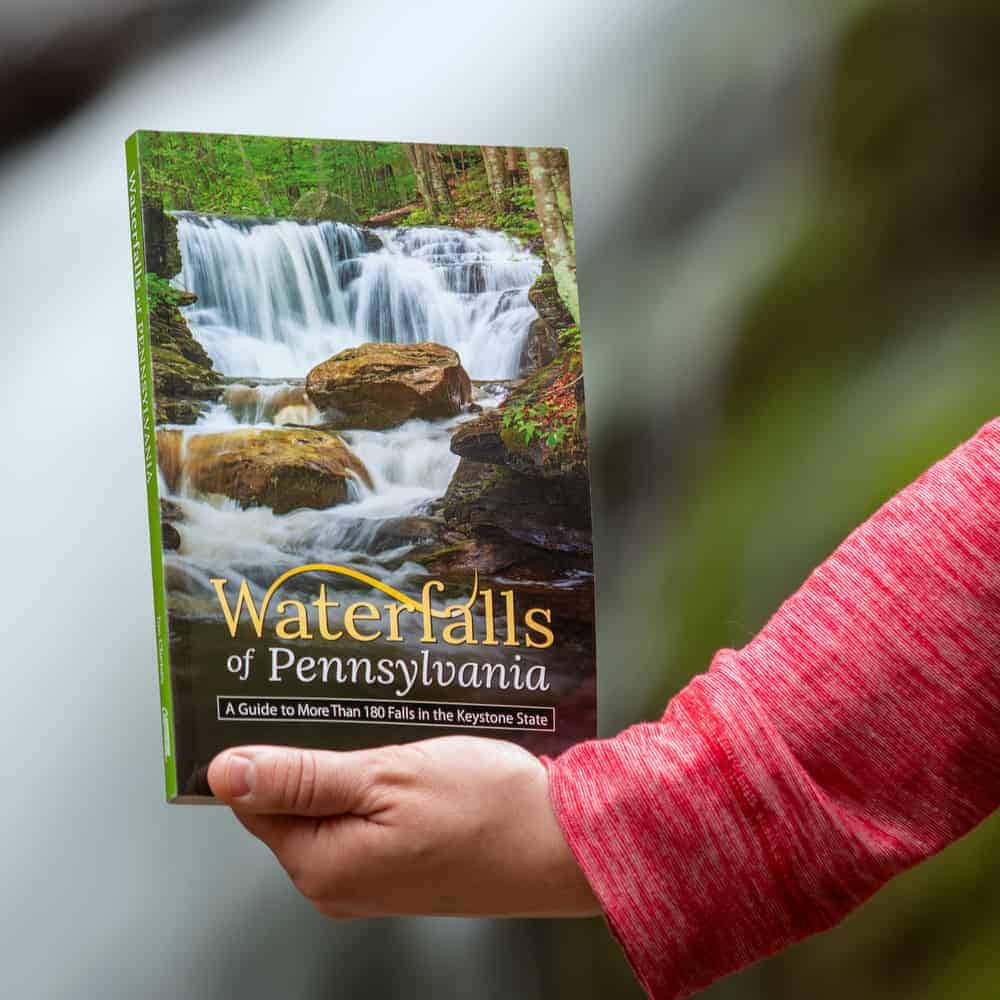 "Waterfalls of Pennsylvania" by Jim Cheney
If you love PA waterfalls, you won't want to miss this waterfall book from Jim Cheney, author of Uncovering PA, featuring more than 180 great waterfalls. Order it now on Bookshop.org or Amazon.
Today, however, you are more likely to have this place largely to yourself if you visit.
Visiting Headache Hill at Prince Gallitzin State Park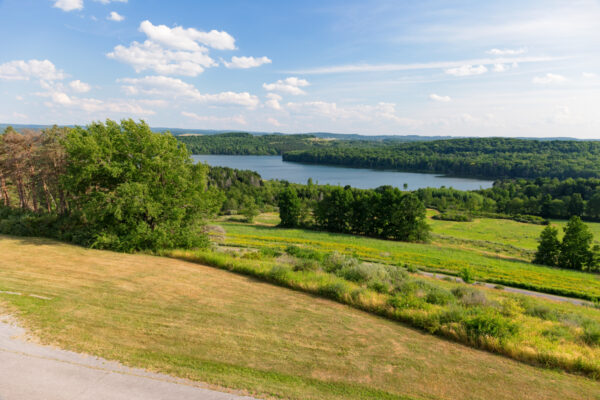 There are two ways to reach Headache Hill: by car or by foot. However, the only trail access is from the campground, so most will likely want to drive to this spot.
The hill is located just off of Long Road, which is off of Valley Road, the road that runs along the western and northern shores of Glendale Lake. The parking area at the top of the hill can be found at the following coordinates: 40.665313, -78.570647.
This parking lot is large enough for a few dozen cars, so it's unlikely you'll ever have trouble parking here.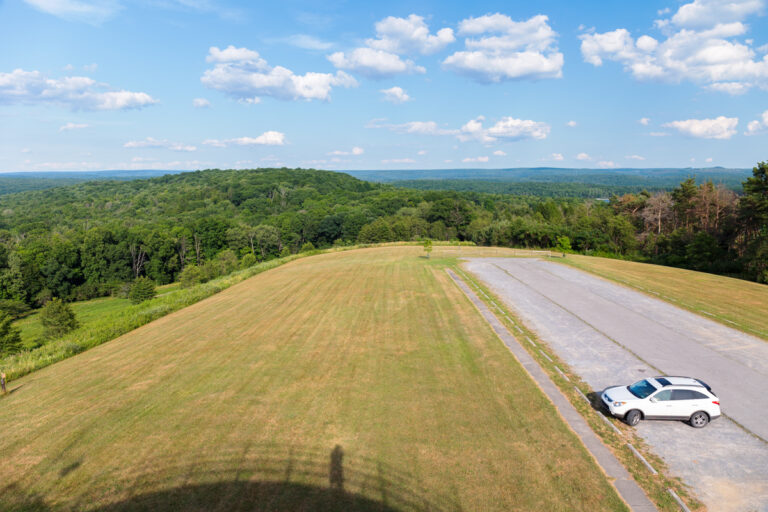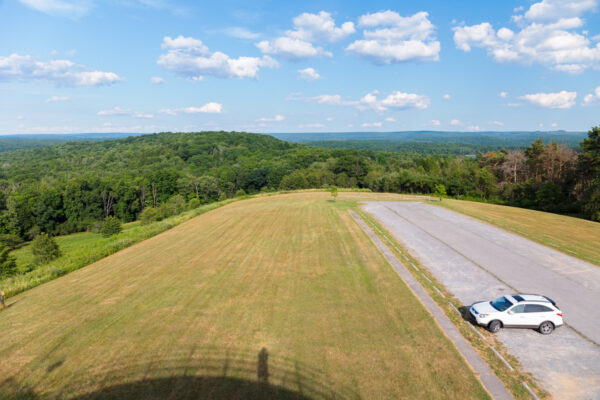 There is also a two-mile one-way hike that you can take via the Point Trail and the Long Road Connector Trail to reach the hill from Crooked Creek Campground. Since I haven't done this particular hike, here's the info from AllTrails for those that are interested.
Unlike many other scenic overlooks in PA, you won't find any information signs, benches, or other typical infrastructure at this spot. However, since this hill provides nearly 360-degree views, you wouldn't have to leave your car if you didn't want to.
That being said, the views here, while nice, don't rise hugely over the surrounding landscape. So, while you can see two portions of Glendale Lake, don't expect to be able to see an expansive view over it.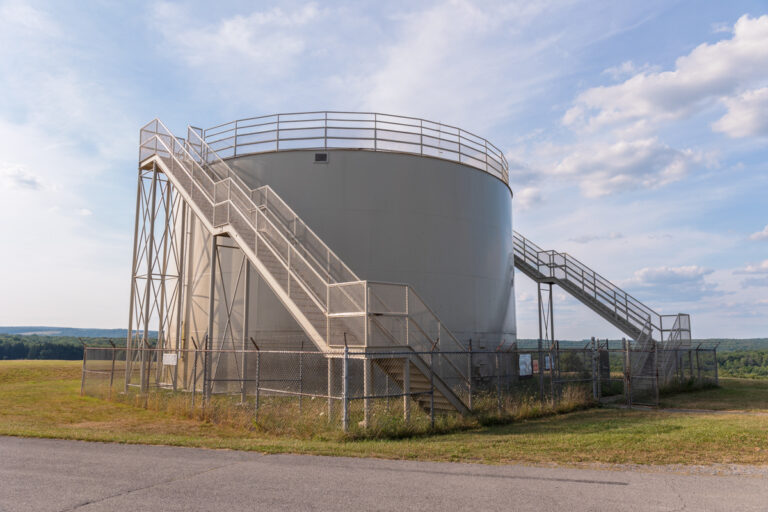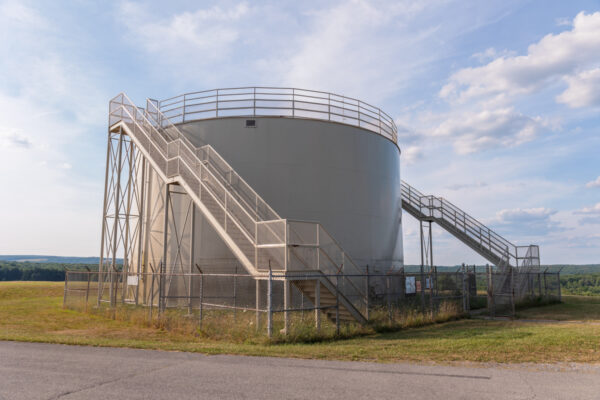 Next to the parking area is one of the most interesting aspects of this vista: the water tower.
This water tower is actually open for visitors to climb its 48 steps to get to an even higher point from which to enjoy the view. And, while it was fun to climb up on a water tower, I didn't find the view to be significantly better than it was from the ground.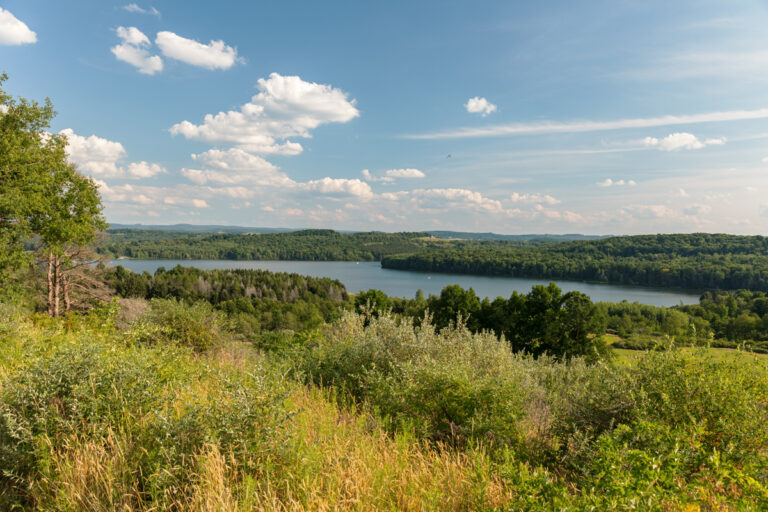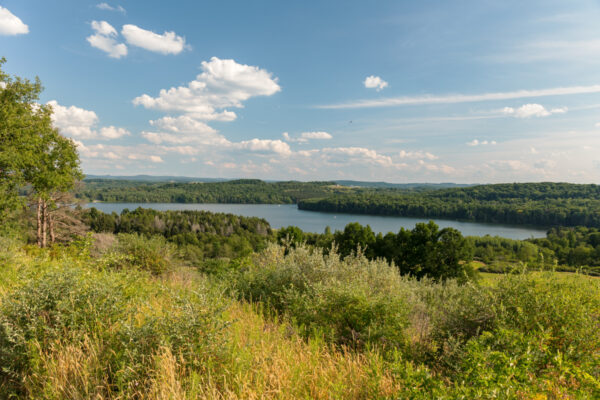 So, if the tower is closed for some reason or if walking across the somewhat squishy top of a water tower sounds unappealing, you aren't missing much by staying at ground level.
Overall, while I enjoyed my visit to Headache Hill at Prince Gallitzin State Park, it's not the sort of place I'd travel a long way to see. However, if you find yourself in the park or in the immediate area, it's certainly a nice spot for a quick stop thanks to its beautiful views and the chance to climb a unique water tower.
[Click here for information on how to use the coordinates in this article to find your destination.]
Looking for even more spots to visit nearby? Check out the Mount Assisi Gardens, McGees Mill Covered Bridge, and the Horseshoe Curve.