Disclosure: This article may contain affiliate links. We will make a small commission from these links if you order something at no additional cost to you.
Located near the northern corner of Armstrong County, Pennsylvania, in what can only be described as the middle of nowhere, is one of the state's best personal collections of museum-quality pieces. Check's Radio Museum grew out of the radio collection of Mel Check.
Check worked as an engineer for KDKA radio in Pittsburgh for forty years. All the while, Check was collecting radios and radio accessories and filling his Pittsburgh home with his ever expanding collection.
When he finally retired in 1998, he and his wife moved to a home in Karns City. His new home was so far from a major city that even getting a radio station was a challenge. However, this space allowed Check to begin building a museum for his large collection.
Opened a year later in 1999, Check's Radio Museum occupies just one large room above the home's detached garage, but there are many great radios filling the space. In fact, Check told me that he estimates that there are roughly 1,500 radios in the museum.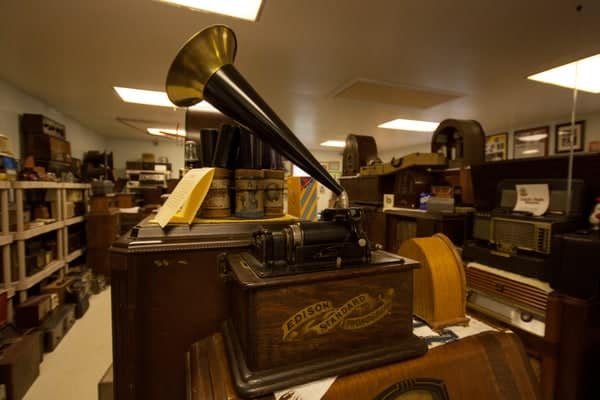 What I loved about the items on display at the museum was the wide variety of items, even though the collection centered on one topic. The collection ranged from 1920s speakers to 1980s Mickey Mouse radios. According to Check, some of the items in the museum are worth thousands of dollars, and others are worth nothing. However, they all showcase how radio and recording technology have changed over the years.
Two pieces that I found especially interesting were the 1940s wire record, a precursor to the tape recorder, and a 1940s record recorder that would actually record your voice onto a large record.
Also of note, for those interested in Pittsburgh memorabilia, is the fact that Check's connection to KDKA has allowed him to display many items related to the station's history. There are also many signed items from local celebrities and sports figures that Check has met over the years, and a large pile of press passes from events over the years.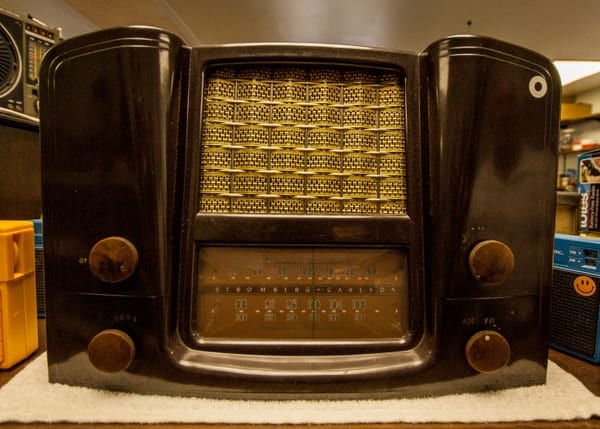 Whether you love radios, antiques, or just enjoy learning more about history, taking the time to browse the impressive radio collection at Check's Radio Museum in Karns City is well-worth your time. I spent much more time than I would have thought enjoying the many great antique radios on display and analyzing how the technology and artistry of these pieces had changed over the years.
There are many fascinating museums in Pennsylvania that have arisen out of a private collection, such as the American Military Edged Weaponry Museum, Maridon Museum, The Fifties Place, the Isett Heritage Museum, and the Swigart Museum, but this is definitely one of the best.
If you have the opportunity to travel to the beautiful banks of the Allegheny River in northern Armstrong County, such as to bike the fabulous Armstrong Trail or to visit Brady's Bend Overlook, make sure to take the time to visit the fascinating Check's Radio Museum.
Note: Check's Radio Museum is open most Sundays May-October, but it is best to call to ensure it is operating, or if you would like to visit at a different time. You can reach the museum at 724-526-5202. Check's Radio Museum has no website at this time.
---
Check's Radio Museum
Hours: Sundays: 1pm-6pm
May-October. Call for other times.

Cost: Free

Phone Number: 724-526-5202
Call to arrange visit

Address: 660 Hillville Road
Karns City, PA 16041
See map for other area attractions.
---