Disclosure: This article may contain affiliate links. We will make a small commission from these links if you order something at no additional cost to you.
When I moved to Harrisburg in the fall of 2012, I had no idea that the city's food scene was so awesome. However, amidst all the wonderful restaurants and breweries that are scattered around the city, there is only one that I crave on a regular basis: Masa Authentic Mexican Cuisine.
Masa Authentic Mexican Cusine was known for many years as Mexico Lindo Taco Truck. In fact, that's still what is painted on the side of their aging white truck. However, since the grandson of the founder took over much of the daily operation in 2019, the truck has not only undergone a name change but has also become more modernized and expanded its menu.
Fortunately, the food still remains delicious.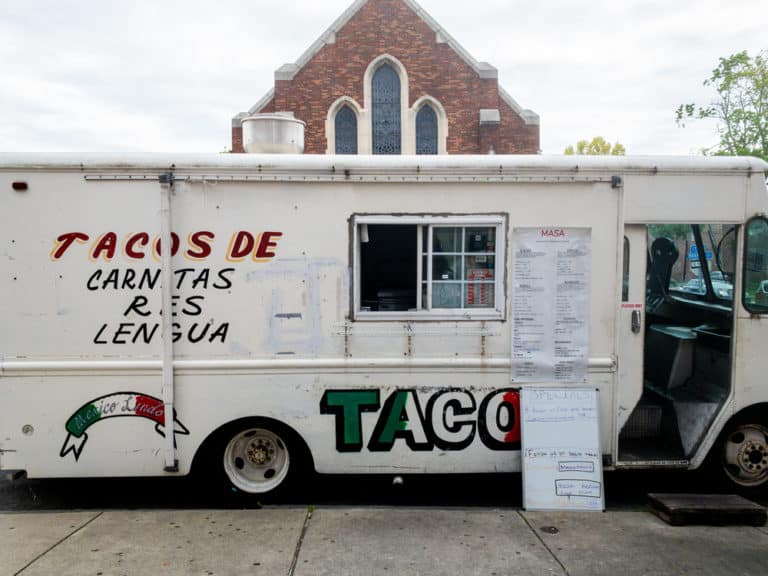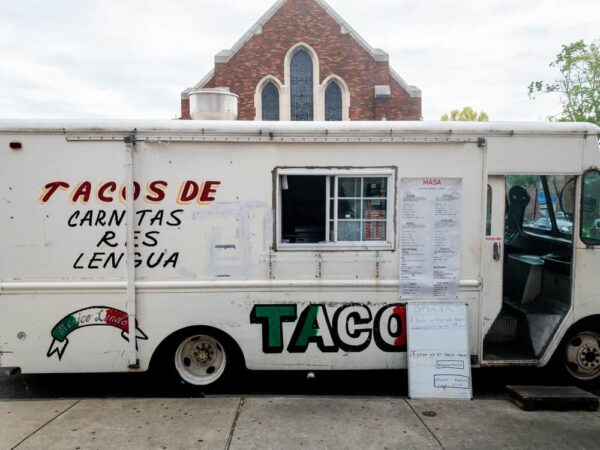 Still, not everything has changed. In fact, Masa probably isn't exactly what comes to mind when you think "food truck". After all, not only does their taco truck seem very dated, it's also parked along one of the roughest streets in Harrisburg.
However, if you are willing to brave the distinct lack of high-end ambiance, you'll be rewarded with some of the most authentic and best tasting Mexican food in Pennsylvania.
And, while I might be a white guy from the suburbs, I've spent about four months in Mexico between several visits, of which only a couple of days were at a resort. In that time, I've eaten my fair share of Mexican street tacos and know what an authentic taco should taste like. These are spot on.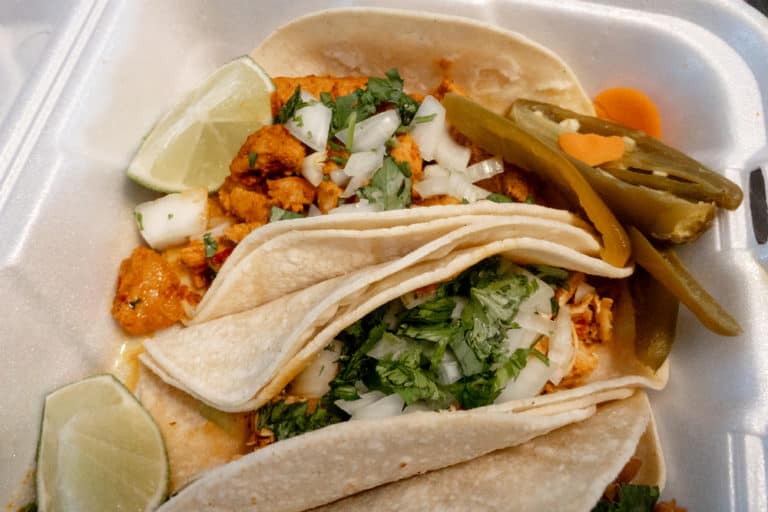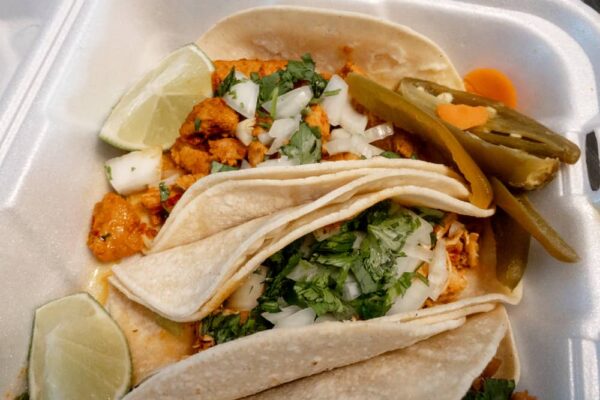 While the menu has expanded in recent years to include things like burritos and bowls, the star of the menu is still their delicious tacos.
The tacos, like their other dishes, come in several different flavor options including al pastor, carnitas, beef, chicken, and beef tongue. Other than the tongue, which I've been unable to bring myself to try, I love all of the options, though al pastor and carnitas are my favorite.
Masa has also recently introduced a vegetarian option that comes with bean, avocado, and cheese.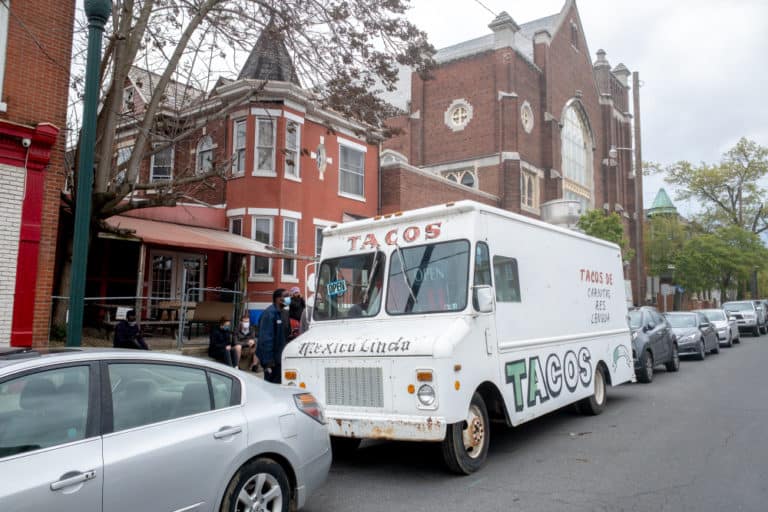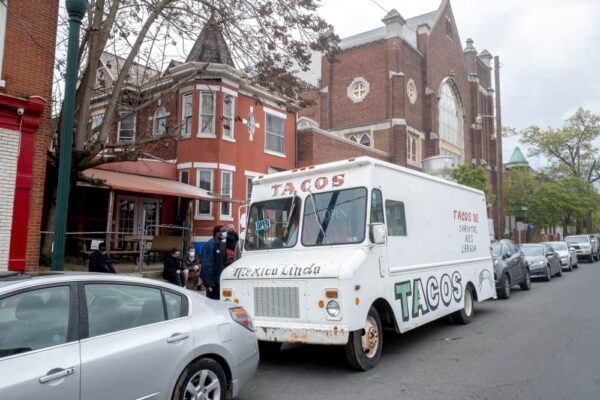 These are authentic Mexican tacos, this means that, aside from the vegetarian option, you won't find cheese on these tacos. They also don't include typical American staples like sour cream, lettuce, or tomatoes. Instead, they come with onion, jalepeños, cilantro, lime juice, and salsa. If you don't like spicy things, make sure to go light on the salsa.
In addition to delicious tacos, they also have burritos, burrito bowls, tortas (a Mexican-style sandwich), and, on most weekends, tamales.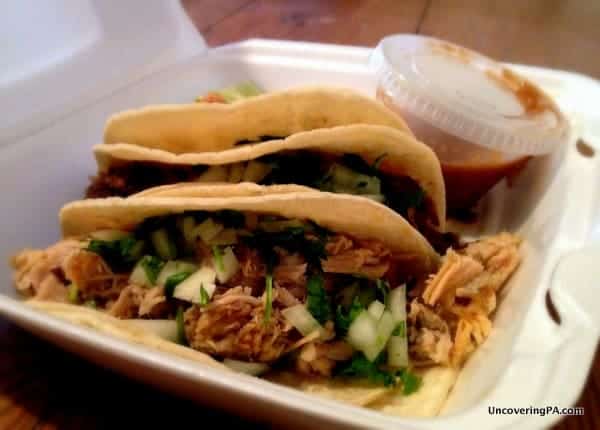 While each of these options is tasty, I definitely recommend trying their tacos on your first visit to get an authentic taste of Mexican food that is often hard to find in the region. If you happen to visit on a weekend, their tamales are also quite delicious.
So, the next time you're looking for Harrisburg's most authentic Mexican food, take a trip over to Masa Authentic Mexican Cuisine. It might not be 5-star dining, but it's definitely 5-star food.
Visiting the Masa Taco Truck
Masa Authentic Mexican Cuisine's taco truck is located on Market Street in the Allison Hill section of Harrisburg. Allison Hill is one of the more disadvantaged areas of the city. However, I've never heard of there being a problem during the day, and I feel safe walking around.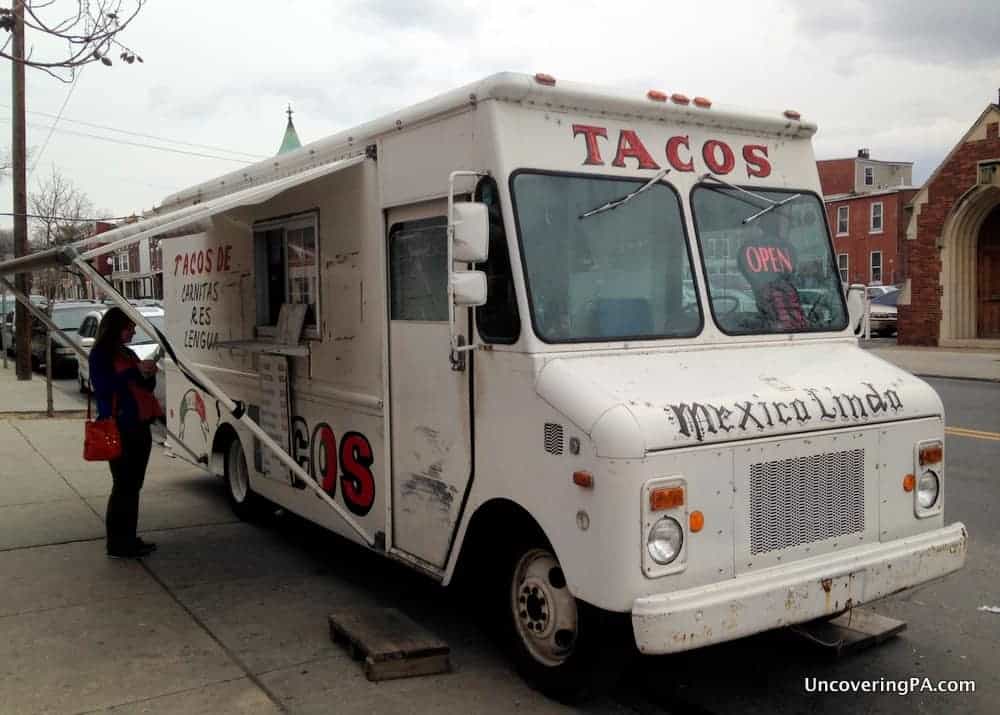 The truck can be found at the corner of Market Street and 15th Street at the following address: 1504 Market St, Harrisburg, PA 17103.
The truck is open Tuesday to Saturday from 11am to 6pm and on Sundays from 10:30am to 5pm (They are closed on Mondays). They do sell out from time to time, so it's best to head there a few hours before closing to make sure they still have food.
It's also worth noting that the truck is open from, roughly, late March through sometime in November, and completely disappears during the winter months. If you are visiting near the beginning or end of their season, check their Facebook page to make sure they are open.
Masa offers a bit of outdoor seating next to the truck, but I've always opted to take my tacos to go.
See map for other area attractions.