Disclosure: This article may contain affiliate links. We will make a small commission from these links if you order something at no additional cost to you.
As the capital of Pennsylvania, there are a lot of great things to do in and around Harrisburg. However, those looking for breweries near Harrisburg are in luck as the city and surrounding area are home to some of the best in the state.
By my calculation, there are nearly 70 breweries within approximately an hour of Harrisburg, giving this area possibly the highest concentration of craft breweries in Pennsylvania (including many great Lancaster breweries).
To help limit the list a bit, I'm only including breweries that are within roughly 30 minutes of the city, and that I've personally visited and enjoyed. As I find more breweries near Harrisburg that I enjoy, I'll update this article.
Harrisburg's breweries offer a bit of something for everyone, and there are some of them that you won't want to miss when visiting the Harrisburg area.
Troegs Independent Brewing
This list isn't in any particular order, but if you only have time to visit one brewery near Harrisburg, make it Troegs Independent Brewing. Founded in downtown Harrisburg in 1996 by brothers Chris and John Trogner, Troegs moved to Hershey in 2011 due to increased demand.
Troegs is not only one of the largest breweries in Pennsylvania but is also one of my personal favorites. Their tasting room, which sits only about a mile from Hershey Park, offers a full range of their delicious brews, including many small-batch beers (none of which are ever bad).
Troegs most popular beers include seasonal offerings like Nugget Nectar, Nimble Giant, and Mad Elf, as well as regular offerings like Troegenator Double Bock and Perpetual IPA.
In addition to great beer, Troegs is also one of the best restaurants in Hershey, PA.
Beware, however, that Troegs is very popular and is busy no matter when you visit, but is especially a madhouse on the weekend.
For more information about this delicious brewery, check out our full article on Troegs Independent Brewing.
Millworks Brewery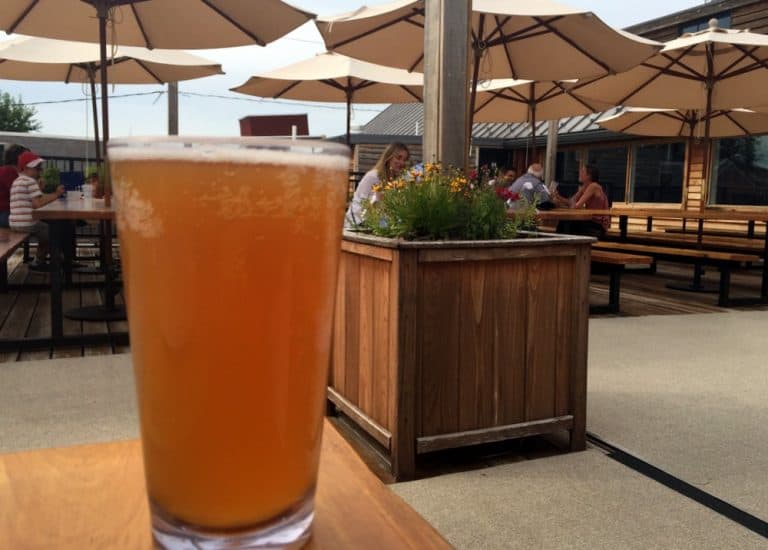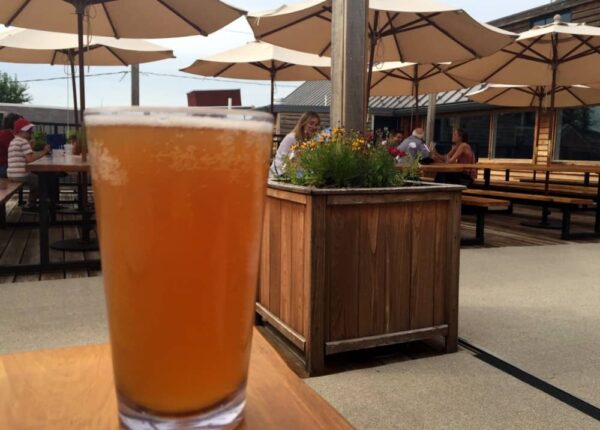 Opened in August 2016, the brewery at Millworks offers a wide range of delicious beers in a unique setting.
The Millworks started as a restaurant and artist studios and opened in the old Stokes Millwork building in 2015. One of two breweries located in midtown Harrisburg, Millworks features a rooftop beer garden which is open seasonally. It is located adjacent to Broad Street Market and Midtown Scholar Bookstore.
Whether you choose to sample their beers in the beer garden or inside the restaurant, there are a wide range of options to choose from. My personal favorites include Haymaker Double IPA and the PA Pale Ale, which is made using 100% Pennsylvania ingredients.
More information on Millworks can be found on their website.
Pizza Boy Brewing Company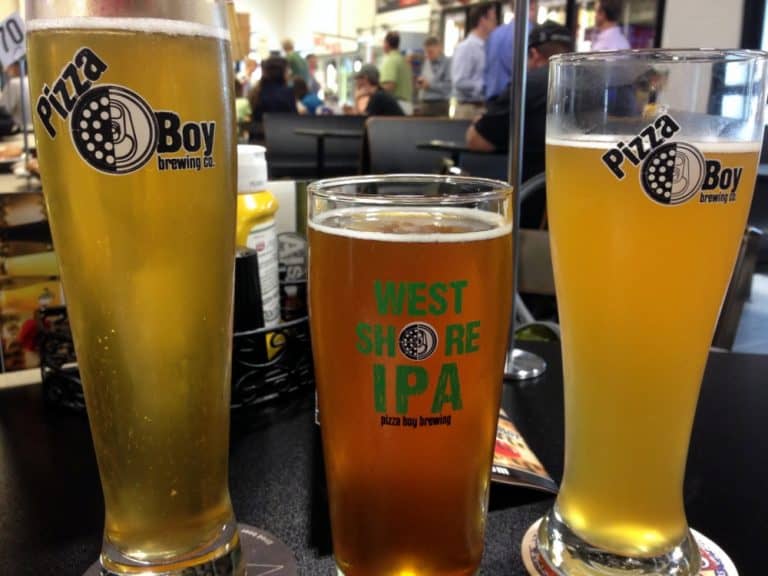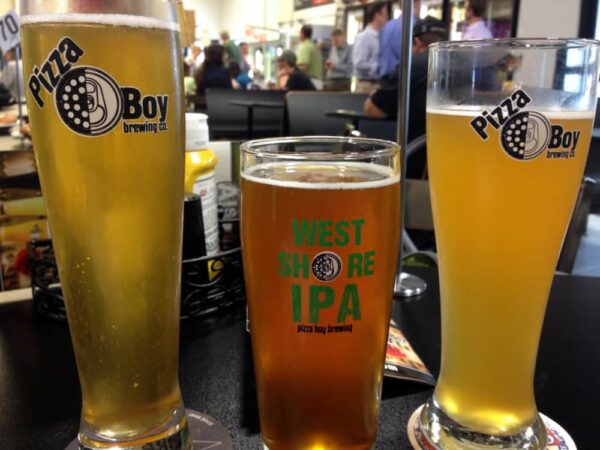 Located in a Cumberland County pizza shop known as Al's of Hampden, Pizza Boy Brewing Company might lack a bit of ambiance. However, it makes up for its more industrial setting by being one of the best craft breweries near Harrisburg.
Pizza Boy offers a great selection of their own flagship beers and is always experimenting with one-off brews and their barrel-aged beers. Popular options include Sunny Side Up, an imperial stout brewed with local coffee from Little Amps Coffee Roasters, and West Shore IPA.
In addition to their own delicious beers, Pizza Boy always has a total of 100 beers on draft, including dozens of craft beers both from Harrisburg breweries and national craft breweries. In fact, if you want to try a bit of everything in one location, Al's of Hampden and Pizza Boy Brewing is definitely the place to visit.
Find out more about Pizza Boy Brewing Company on their website.
Mellow Mink Brewing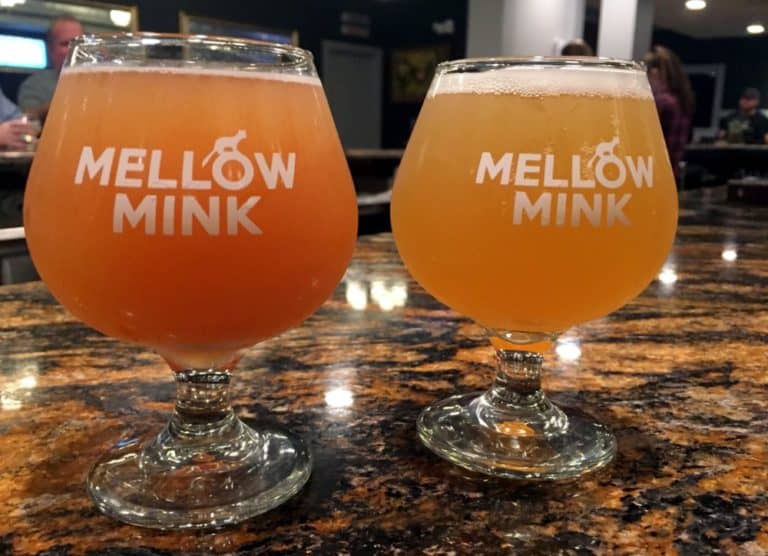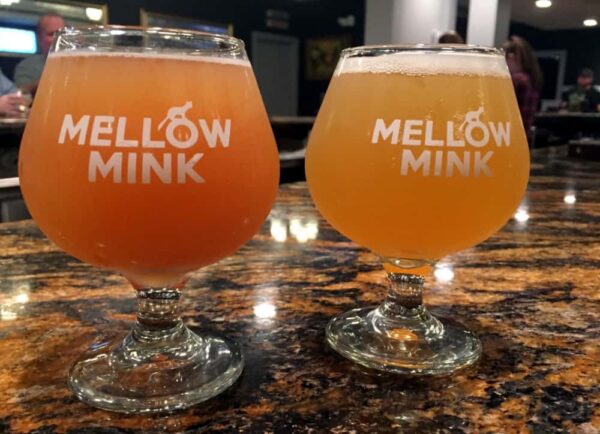 Mellow Mink Brewing is located in a strip mall in Mechanicsburg, and you could drive through the shopping center 100 times and never notice it. However, this brewery, which opened in August 2018, is already producing some of the best beers in the state.
Mellow Mink specializes in sour and farmhouse beers, and my expert friend absolutely loved their offerings. He was shocked when I told him they had only been open a couple of months when we visited.
On the other hand, I'm not a huge fan of sour beers. Despite that, I was able to find several delicious IPAs on draft from Mellow Mink, and I'm sure I'll enjoy trying their lagers, stouts, and other varieties in the future.
Mellow Mink might have recently opened, but you won't want to miss this great brewery that's already making its name known throughout the state.
Liquid Hero Brewery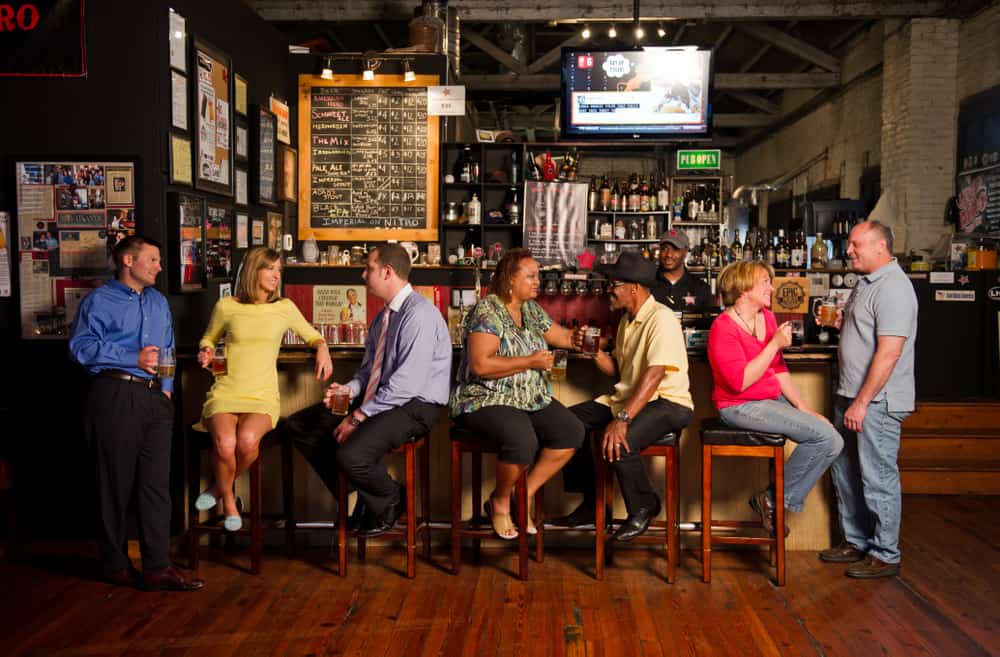 Liquid Hero Brewery is located in downtown York near the York Revolution baseball stadium, pushing our 30-minute radius around Harrisburg to its limit. However, Liquid Hero is definitely worth the drive, especially if you love hoppy craft beer. There are also three other breweries in downtown York that I haven't tried, but could be combined for a great brewery crawl in the city.
The most popular beers at Liquid Hero Brewery include Irregardless IPA, American Hero Amber, and Adam's Stout.
For more information about Liquid Hero Brewery, check out their website.
See more of our favorite breweries in York.
Appalachian Brewing Company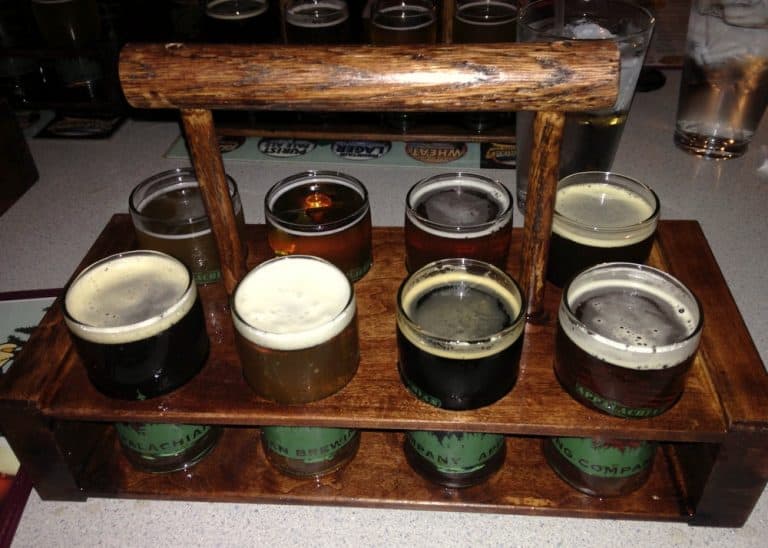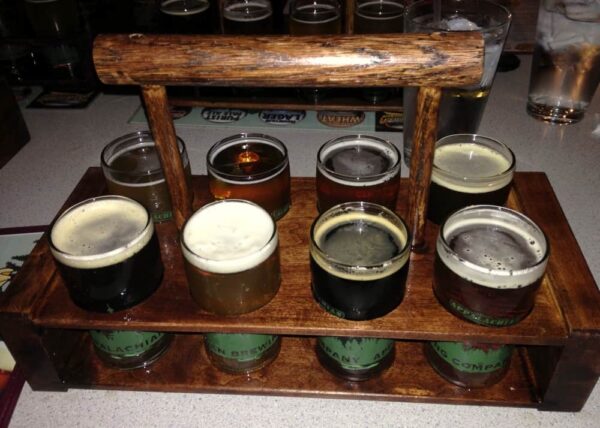 Founded in 1997, Appalachian Brewing Company (locally known as ABC) is one of the oldest craft breweries in Pennsylvania. While they have expanded to six different brewpubs, their Harrisburg brewery in their first and flagship location.
ABC offers a wide variety of beers, with some of their most popular including the Hoppy Trails IPA, Susquehanna Stout, and Jolly Scot Scottish Ale. For those that don't drink, ABC also brews their own craft sodas including root beer, ginger beer, and birch beer.
You can find out more about Appalachian Brewing Company and their several locations in the Harrisburg area on ABCBrew.com.
The Brewery at Hershey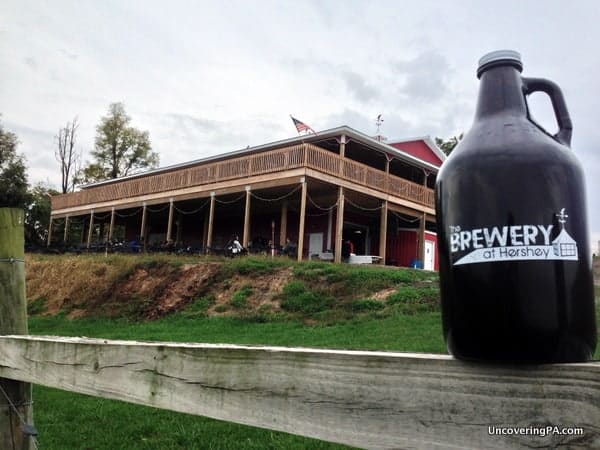 The Brewery at Hershey is located alongside The Vineyard at Hershey (though they are technically in Middletown). They also offer a variety of ciders, making this the perfect spot for those that enjoy a variety of adult beverages.
The Brewery at Hershey features some of the most creatively named beers in Pennsylvania and some of their top brews include Sap Sucker Maple Porter, Chocolate M.I.L.F English Brown Ale, and Hip Hops Hooray IPA. The seasonal pumpkin beer Flash Gourd'n is also hugely popular in the autumn.
The Brewery at Hershey enjoys a great setting on the grounds of the vineyard and there is often live music on the weekends.
For more information, check out our full article on the Brewery at Hershey and the Vineyard at Hershey.
Ever Grain Brewing Company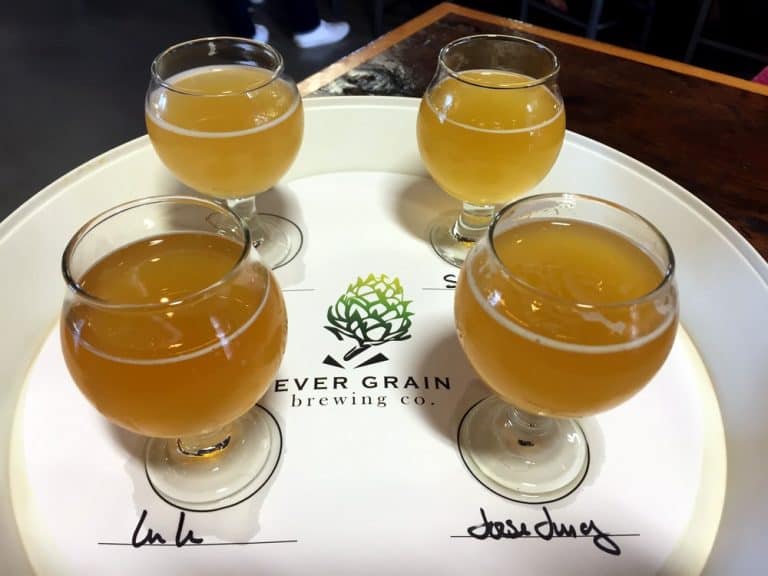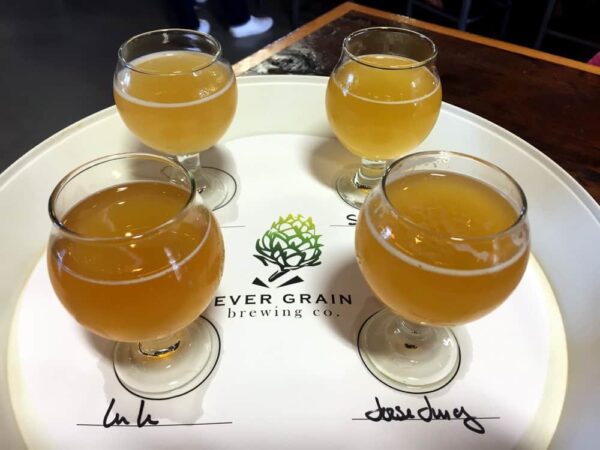 Located in a warehouse in Camp Hill, Ever Grain Brewing Company is one the newest breweries in Harrisburg, but also offers some of the best beer in the area. Since their September 2016 opening, Ever Grain has made a name for themselves with beers such as their Joose Juicy IPA and their Dark Necessity Russian Imperial Stout.
In addition to great beers, Ever Grain Brewing Company is a great place to hang out with board games and other activities, like corn hole, available for visitors. A small window in the corner allows visitors to order food from the Red Sky Cafe without having to leave the brewery.
For more information about Ever Grain Brewing Company, check out their website.
Iron Hill Brewery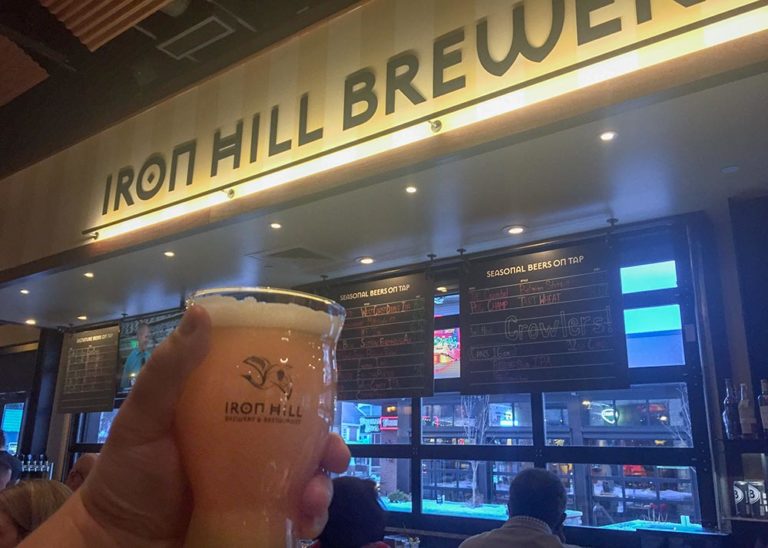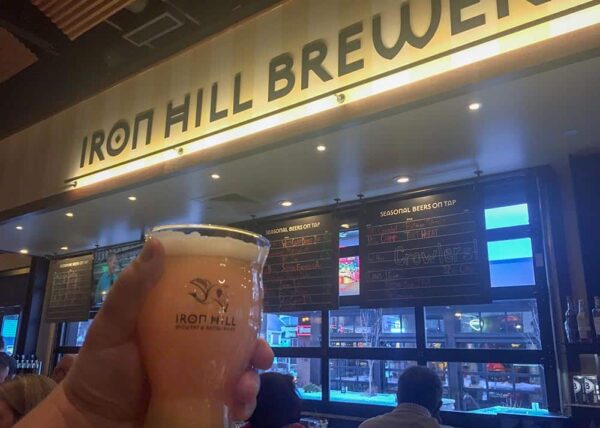 Iron Hill Brewery is a small brewery chain based out of Delaware. They opened their first location in the Harrisburg area in Hershey in late 2018. Despite being a chain, Iron Hill brews most, if not all, of their beer served in Hershey at their on-site brewery.
During my visit, I had a chance to try a wide variety of their beers including IPAs, stouts, and farmhouse ales. While they all were good, none blew me away enough to imagine choosing to visit Iron Hill over nearby Troegs. Not that they were bad, but Troegs is just down the road and is really, really good.
However, Iron Hill did have some delicious food, and if you visit during Happy Hour, several appetizers are a great deal. While Troegs also has some fantastic food, Iron Hill's Happy Hour pricing is a great deal if you are looking for a bite to eat and a few drinks.
Newfangled Brew Works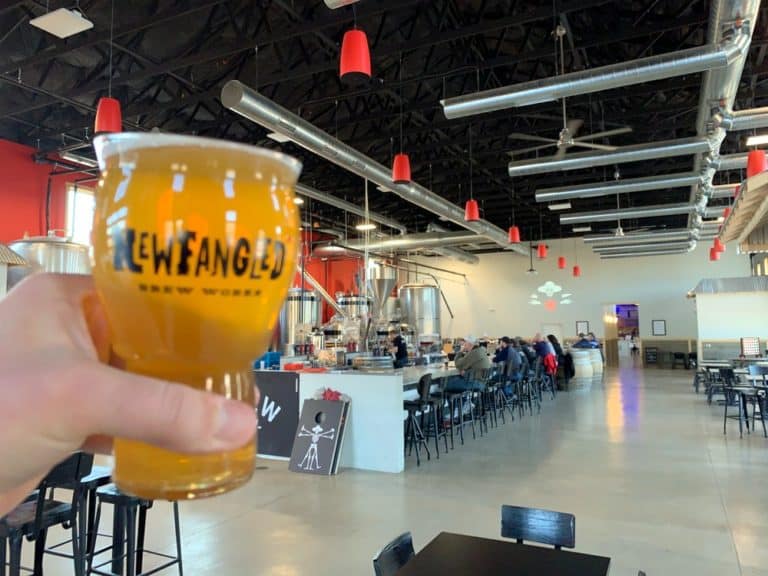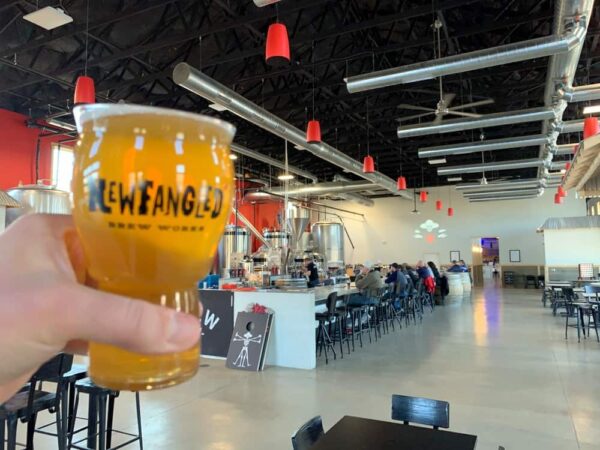 Newfangled Brew Works opened their doors in late November of 2018 and is located in a still-under-construction neighborhood near Harrisburg.
Newfangled Brew Works is slowly ramping up production, and their selection of beers a bit limited and varies from visit to visit. During my visit, there were four different beers on draft, as well as a nice selection of good beers from other local breweries.
I had a chance to try the Newfangled IPA and the Newfangled Irish Red Ale. Both were good, though I found the IPA to be a little light for my taste. The Irish Red Ale was quite delicious though, and I really enjoyed drinking it.
Newfangled Brew Works also features a built-in taco stand that is designed to look like a truck. The tacos here were some of the best I've had in Harrisburg (only Mexico Lindo Taco Truck is better). I definitely recommend coming hungry to try these great tacos when you visit.
What are your favorite breweries near Harrisburg? Let us know in the comments section below.
Wacker Brewing and Susquehanna Brewing Company are located a little further away from Harrisburg, but still worth a visit. For a big city feel, check out UncoveringPA's collection of breweries in Pittsburgh and our favorite Philadelphia breweries.
If all this drinking has you hungry, check out the fantastic MASA Mexican Taco Truck.
See map below for other area attractions.