Disclosure: This article may contain affiliate links. We will make a small commission from these links if you order something at no additional cost to you.
I've visited many incredible spots in Pennsylvania, but few have been more whimsical than Mr. Ed's Elephant Museum.
Mr. Ed's Elephant Museum is located along Route 30 in western Adams County, PA, roughly halfway between Gettysburg and Chambersburg. It is part roadside oddity, part elephant figurine museum, and part candy store, which combine to make one of the strangest spots to visit in Pennsylvania.
Mr. Ed's Elephant Museum got its start as a general store a few miles away in 1975. The store, known then simply as Mr. Ed's, was started by Ed Gotwalt, whose image still adorns the store even though it is now owned by his granddaughter and her husband.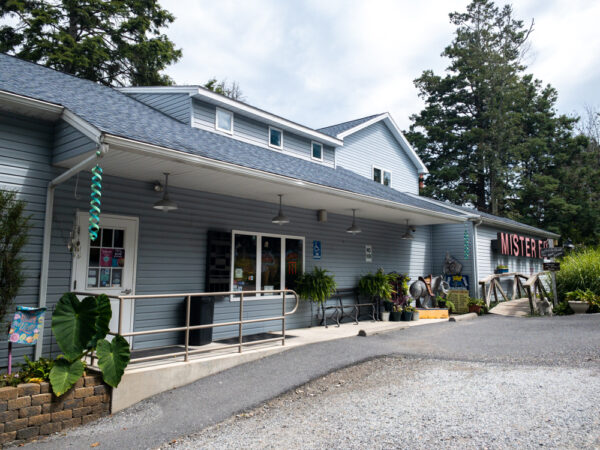 In 1983, Gotwalt changed the focus of the store to be an elephant museum and candy emporium, and the business continued to grow over the years in both physical size and popularity.
Unfortunately, in the summer of 2010, the business suffered a devastating fire that destroyed the entire business and nearly all of the elephant collection. However, thanks to help from the community, the store reopened less than a year later.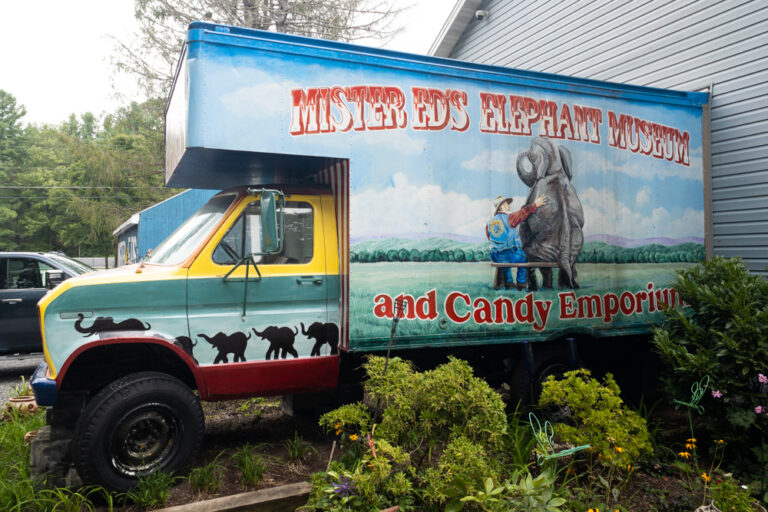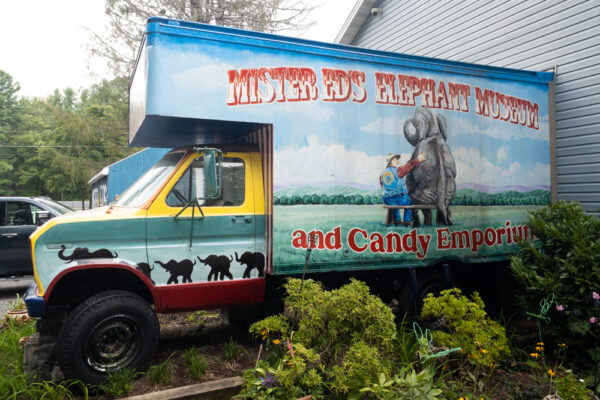 Today, Mr. Ed's Elephant Museum is a must-visit stop if you find yourself looking for things to do near Gettysburg or traveling the Lincoln Highway through the region.
Even before you step foot inside Mr. Ed's, you can tell that this is a very fun place for both kids and adults. That's because there are play areas for kids, giant metal elephants, and much more scattered around exterior the building.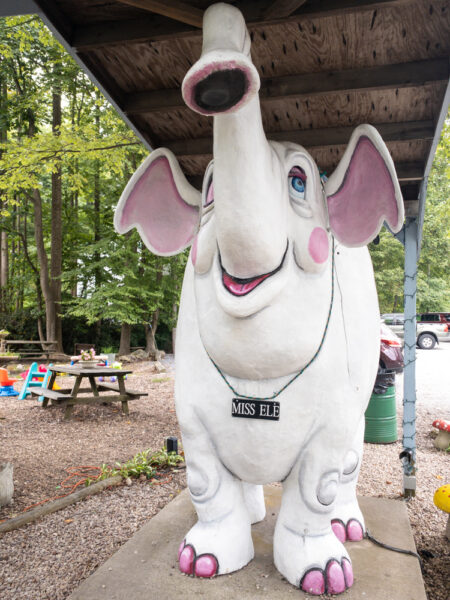 As soon as you step inside, you'll feel like you're a kid in a candy shop (most likely because you are in a giant candy shop).
While Mr. Ed's sells a variety of knickknacks, local products, and gag gifts, the majority of the store is taken up by candy.
Here you can find everything from bulk candy bins to old-time candies that you might remember from your youth. There really are a ton of different candies here to find (over 700 according to their website), and you are sure to discover a least a few delicious treats no matter your taste.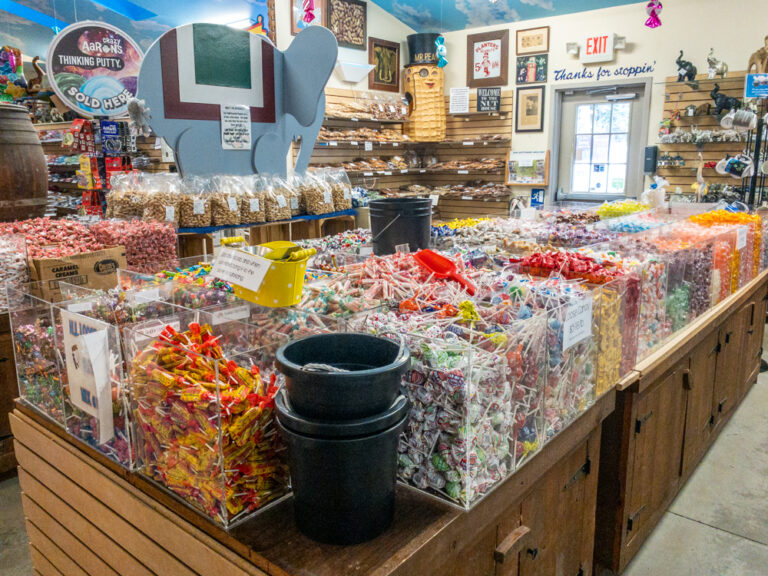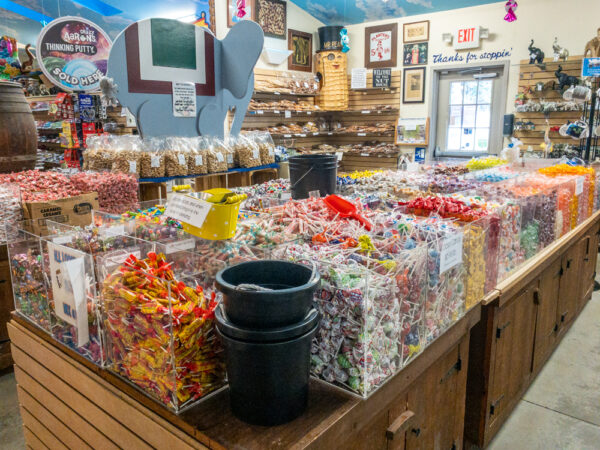 In addition to selling packaged candies, Mr. Ed's Elephant Museum also makes some of their own treats including fudge and roasted peanuts. While I've never tried their peanuts, their fudge is incredibly delicious and is offered in a wide variety of flavors.
The Elephant Museum is actually a bit easy to miss but is located through a doorway near the main entrance to the store. While it only takes up a hallway and one small room, it's still a neat spot to check out.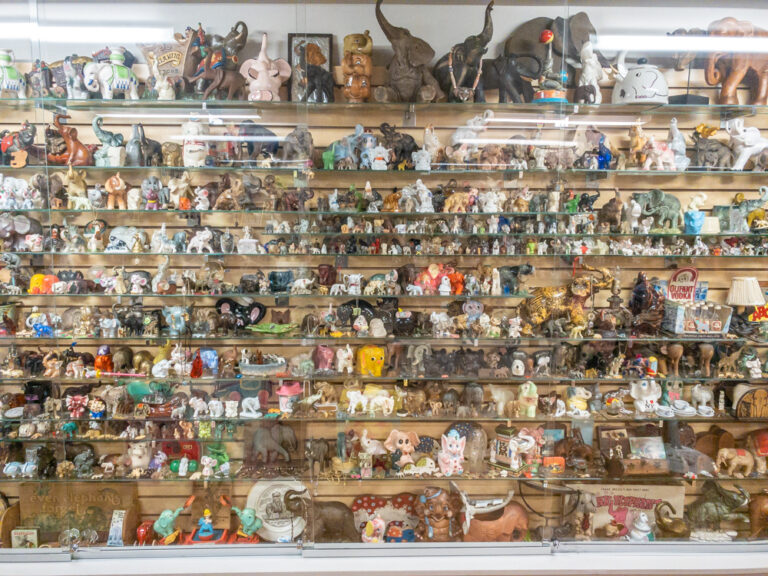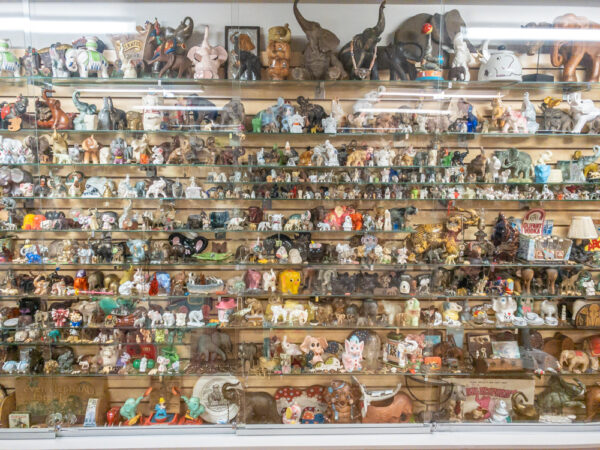 Despite nearly the entire collection being lost only 10 years ago, it is said that there are 12,000 elephants on display (with more in storage). The vast majority of these are quite small and range from kids' toys to artistic pieces.
There's even a large Dumbo that smaller kids can sit on to have their photo taken.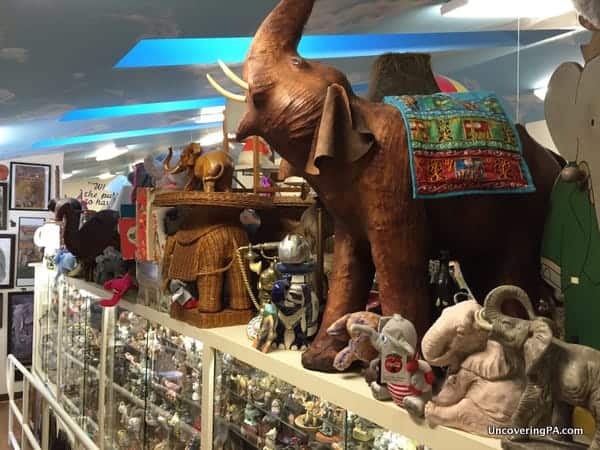 Unfortunately, very few of the items on display actually have any information about them, which would have been nice to have seen. However, there is signage that tells about real elephants.
Even without signage, it's still neat to browse through the thousands of elephants on display. There are definitely sure to be at least a few that interest every visitor. Given that it's a free museum, it's a lot of fun to check out for a few minutes.
Before leaving, make sure you don't miss the garden on the side of Mr. Ed's Elephant Museum.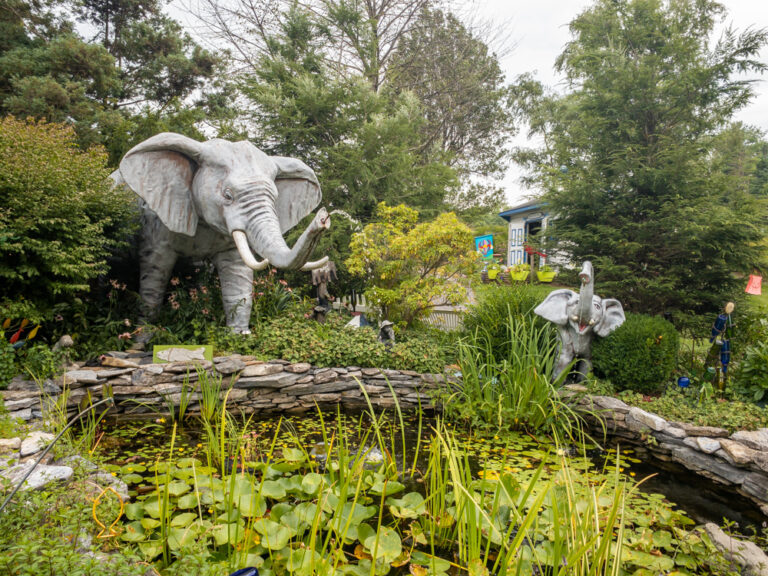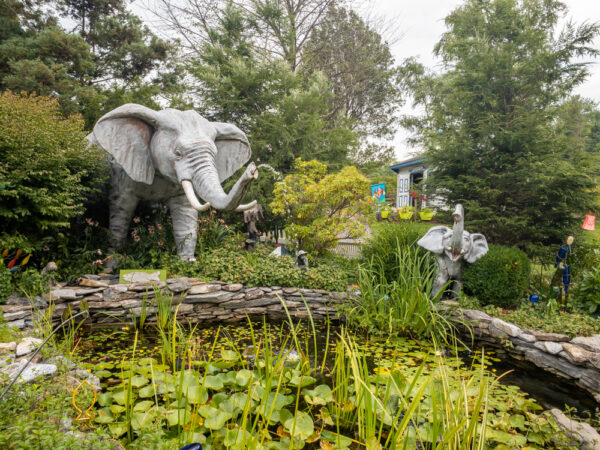 This is a nice space that features a winding path that passes whimsical scenes, elephant fountains, and places to sit and enjoy the area, as well as to enjoy treats from inside.
In the garden, you'll also find a small shed that is home to Miss Pat's Teapot Museum.
There are probably over 100 different teapots located inside this small building, including some that are very unique and fun. Unfortunately, like the elephant museum inside, this space lacks signage telling about the pieces. However, it is still interesting to see while visiting.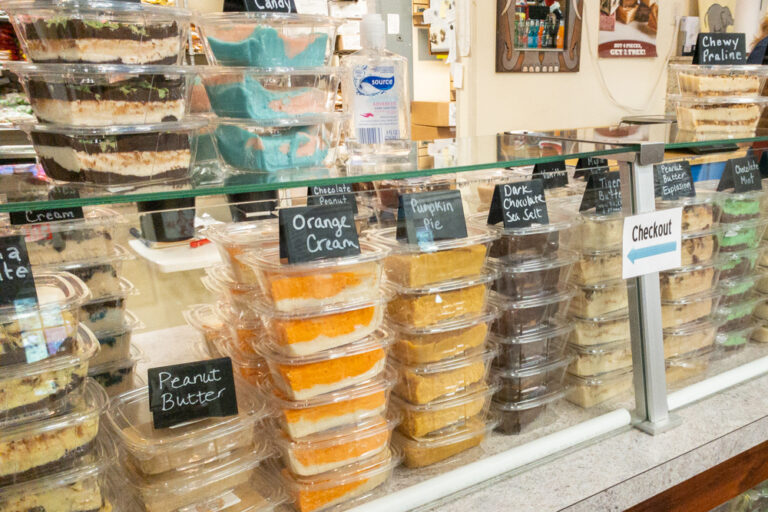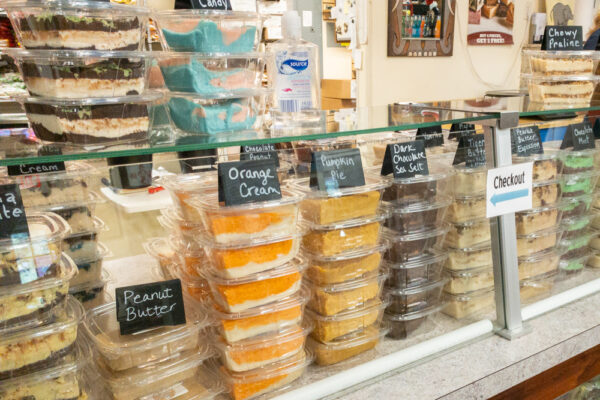 Without a doubt, Mr. Ed's Elephant Museum is a bit kitschy, and describing it as a tourist trap wouldn't be entirely incorrect. However, it's also a ton of fun to visit and to explore the many candy varieties you can buy and the unique elephants on display.
Given that it's only a short distance west of downtown Gettysburg and not far off of I-81, this is a neat spot to check out if you find yourself traveling through southern Pennsylvania.
Looking for more places to visit nearby? Check out Caledonia Falls, the Appalachian Trail Museum, the covered bridges of Adams County, and the Gettysburg Battlefield.
---
Mr. Ed's Elephant Museum
Hours: Daily: 10am-6pm

Cost: Free

Website: MisterEds.com

Address: 6019 Chambersburg Rd
Orrtanna, PA 17353
See map below for other area attractions.
---