Disclosure: This article may contain affiliate links. We will make a small commission from these links if you order something at no additional cost to you.
Just over 150 years ago, at the height of the US Civil War, Confederate General Robert E. Lee marched his troops into Pennsylvania. Most likely headed towards the capital of Harrisburg, the Confederate troops were met by Union forces in the small town of Gettysburg.
In the three days of fighting between July 1 and July 3, 1863, the bloodiest battle on American soil took place. All told, well over 45,000 troops were killed, wounded, or went missing.
Fast forward a century and a half, and much has changed at the Gettysburg Battlefield. Instead of tens of thousands of military troops, over a million tourists come each year to learn about the battle's history and to walk in the footsteps of the fallen soldiers.
If this is your first time visiting the Gettysburg Battlefield, begin your time in the Visitor's Center, where an excellent museum and video explain the history leading up to and during the battle.
Once finished with the museum, you have several choices for how to see the battlefield itself.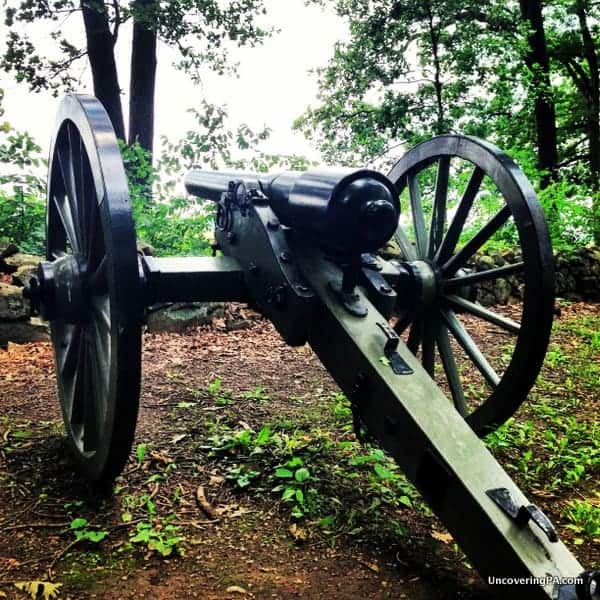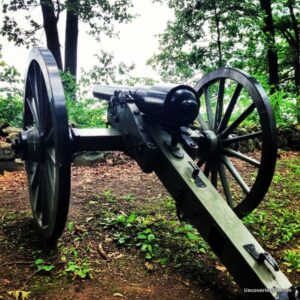 Guided tours of the Gettysburg Battlefield are offered year-round. Tours are available both as part of a group and on a private basis in your own car. While a private tour may sound expensive, it may actually be more economical than a group tour if you have three or more people in your group. Private tours must be booked at least 3 days in advance on the Gettysburg Battlefield website.
If you're a bit more independently minded, there are also two options for self-guided tours.
The first option is to purchase an audio guide from the Visitor's Center gift shop. This CD will guide you through the various points of interest in the park.
It's also possible to simply drive through the park, using the complimentary maps as a guide, and stopping at points of interest to read the sign posts. If you do a self-guided driving tour and don't visit the museum, your visit to the Gettysburg Battlefield will be completely free.
In my opinion, the Gettysburg Battlefield is one of the most important and interesting places to visit in Pennsylvania. Walking through the calm fields, it's hard to imagine the amount of pain and suffering that happened during the battle. However, by touring through the battlefield, looking at the many monuments erected by those who survived the battle, and reading the information on the signs, it's possible to catch of glimmer of the impact the Battle of Gettysburg had on American history.
For more in formation about visiting the Gettysburg Battlefield, watch this video I did in conjunction with my other website, Tripologist.com:
See map below for other area attractions.