Please do your best to limit your travels around PA during this time. If you decide to travel, please check the status of the places you are going. Some places around the state are temporarily closed or have changed their hours. We will not be updating individual articles to note these changes. Stay safe and wear a mask!


Nelson Falls is northern Tioga County is an incredibly powerful waterfall that occurs near where the Cowanesque River meets Cowanesque Lake, a man-made body of water.
While far from the tallest waterfall in the Pennsylvania Wilds, this waterfall is notable for several reasons.
First off, it is likely the northernmost waterfall of note in PA, located less than two miles as a bird flies from the New York border.
Disclosure: This article may contain affiliate links. We will make a small commission from these links if you order something at no additional cost to you.
Most interesting, however, is that Nelson Falls might be the newest waterfall in all of Pennsylvania.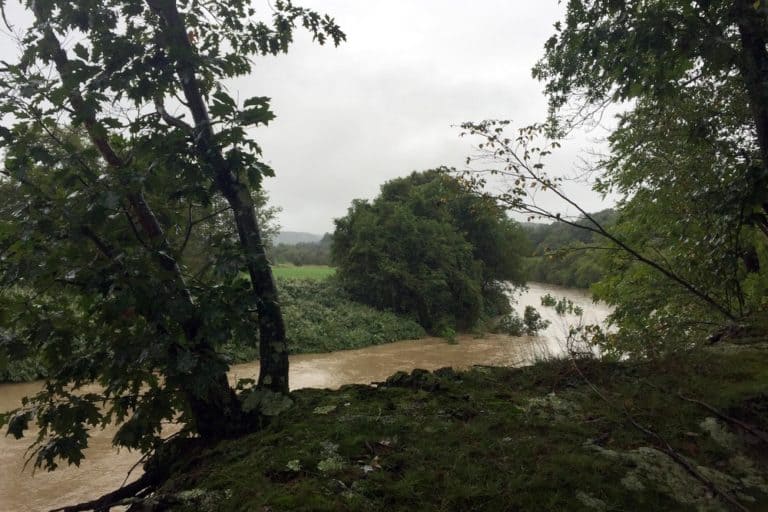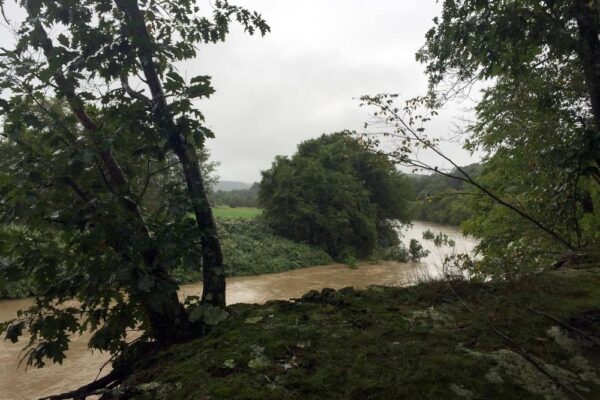 Sometime in the 1930s or 1940s, a series of floods caused the river to reroute itself and bypass an oxbow bend in the river. This created the waterfall that is there today about 40-50 years prior to the lake being created by the building of the Cowanesque Dam.
Today, Nelson Falls can still be seen flowing nearly directly into the western mouth of Cowanesque Lake, which is a federally-managed lake and recreation area. While it's relatively easy to reach, there is no signage indicating its location, so it remains a lightly trafficked area.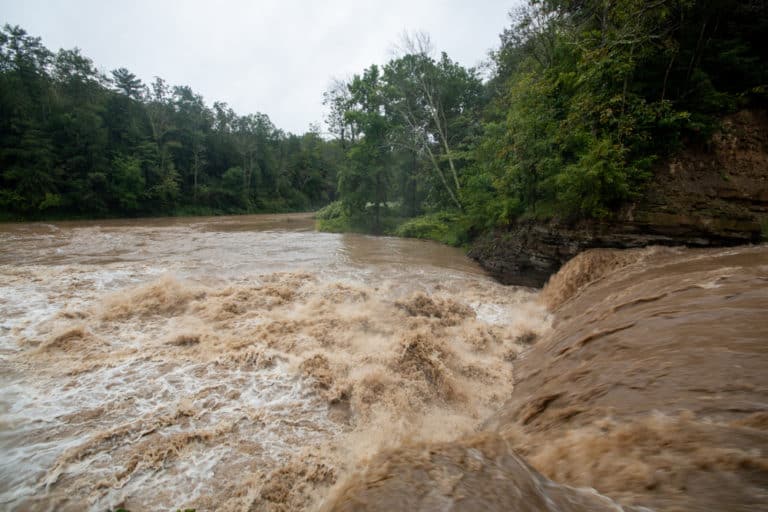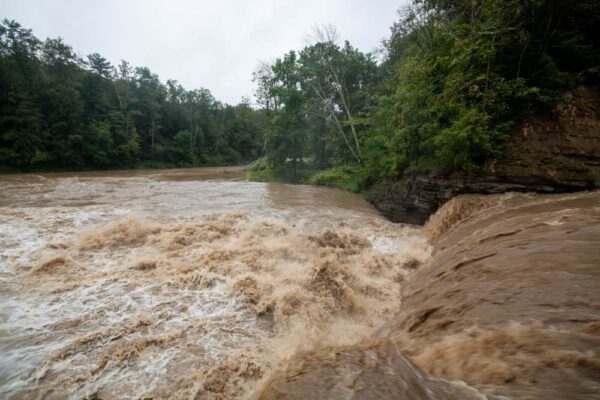 The trail to Nelson Falls is only about 0.15 miles long and starts from Route 49 on the northwestern side of the lake just after the road crosses the river/lake while heading north. It's located approximately 20 miles from Mansfield, PA and Corning, NY (home to the Corning Museum of Glass), and roughly six miles west of Route 15.
Park on the western side of the road (the side of the road heading south) near the end of the guardrail that leads to the bridge at roughly the following coordinates: 41.973615, -77.244391.
You should see a red sign next to a narrow trail heading uphill at this spot.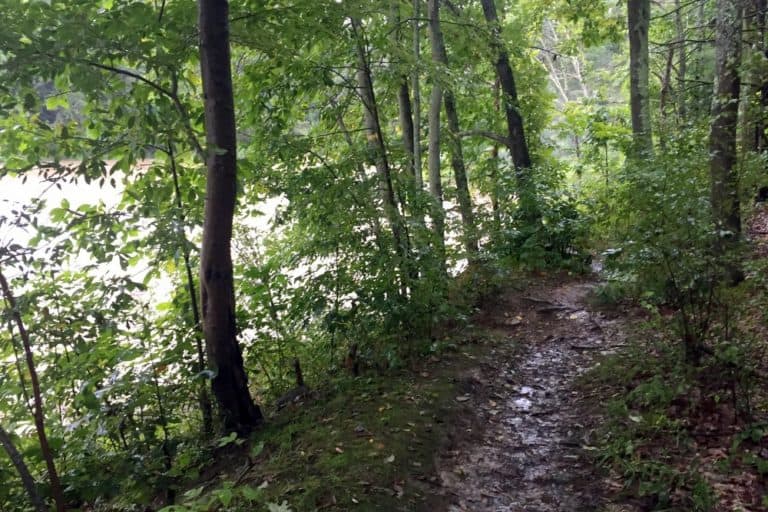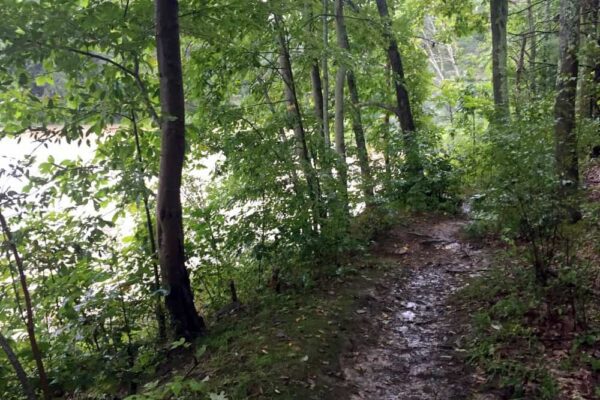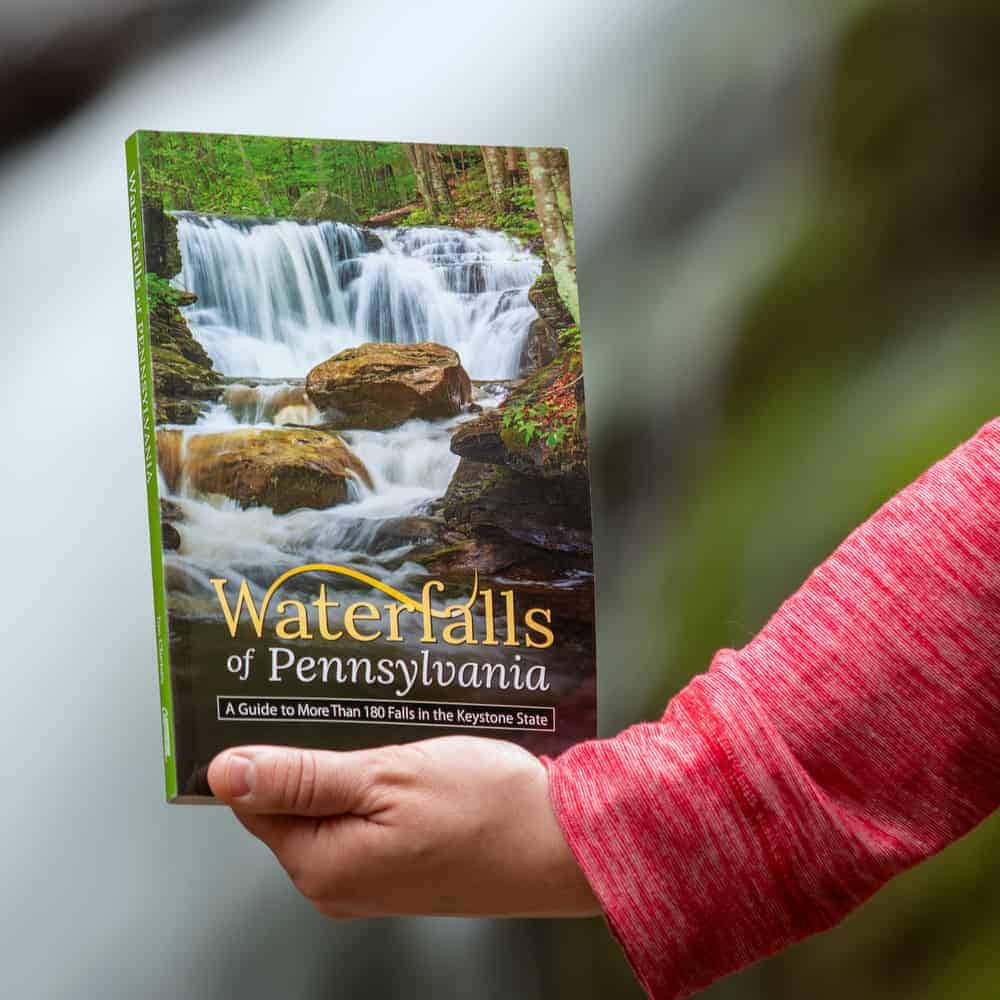 "Waterfalls of Pennsylvania" by Jim Cheney
If you love PA waterfalls, you won't want to miss this brand-new waterfall book from Jim Cheney, author of Uncovering PA, featuring more than 180 great waterfalls. Order it now on Bookshop.org or Amazon.
Follow this obvious trail that heads into the woods. While it's unmarked, it's easy to follow and winds its way a short distance through the woods to the top of Nelson Falls.
Nelson Falls can be found at the following coordinates: 41.972008, -77.245066.
Nelson Falls is only about 4-6 feet high (though the height can vary based on water levels on the lake), but spans the entire 20-25 foot width of the river in this spot. What it lacks in height, it makes up for in scenic beauty and its unusual location.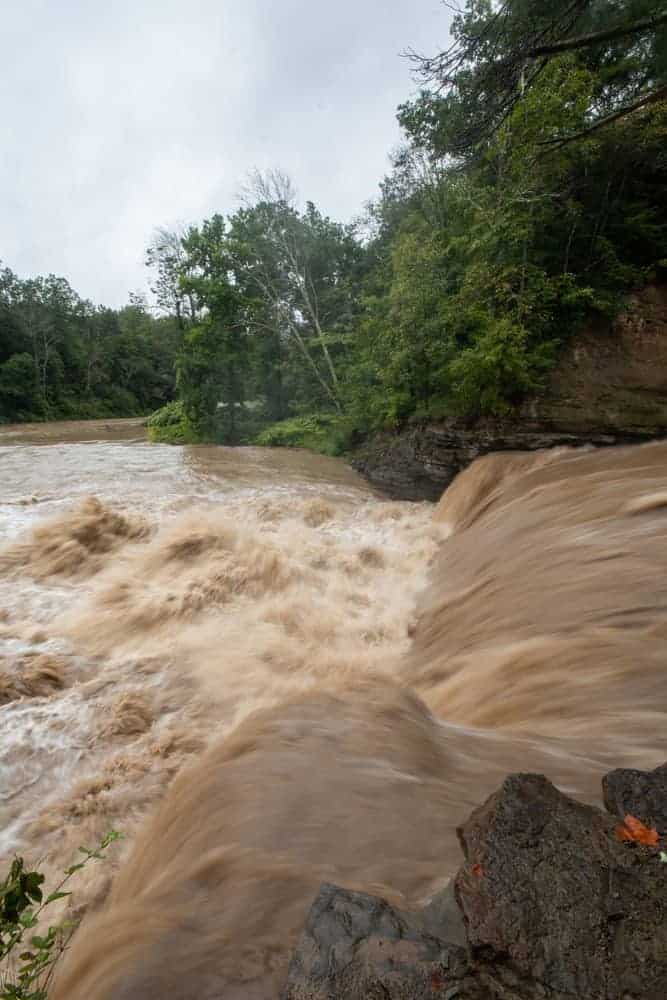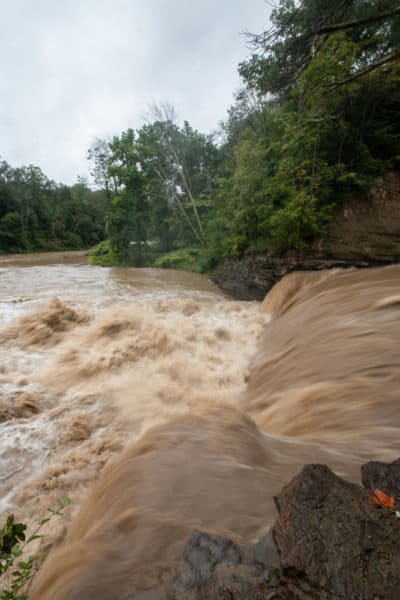 There are various spots from which to view the falls, but make sure to stay back from the edge as the currents at the base of the waterfall can be quite strong, so you don't want to fall in. Given how powerful this waterfall can be, I'd imagine the banks are prone to collapsing at just about any point, so make sure to stay far back from them.
There are several spots from here to view Nelson Falls, though you can really only get a good view from the side of this waterfall. However, if you climb up the hillside slightly, you can see the Cowanesque River above the falls as well as the oxbow bend that was bypassed but does still have water, especially during times of high water like when I visited.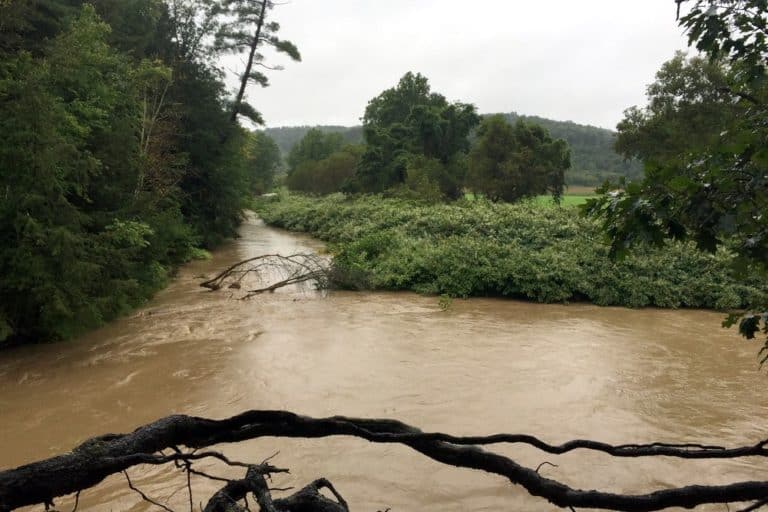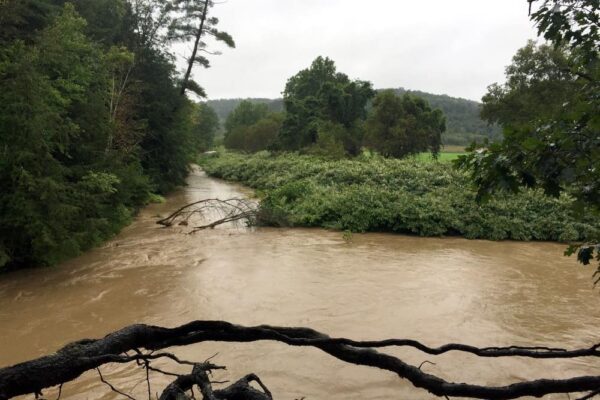 Overall, while Nelson Falls is a bit isolated and far from the region's most impressive waterfall, it's still a neat spot to explore if you find yourself in northern Tioga County or traveling along Route 15/I-99 near the Pennsylvania/New York border.
Looking for more places to visit nearby? Check out the Pennsylvania Grand Canyon, Hills Creek State Park, Tioga Reservoir Overlook, and the History Center on Main.
[Click here for information on how to use coordinates to find your destination.]