Disclosure: This article may contain affiliate links. We will make a small commission from these links if you order something at no additional cost to you.
Located in north-central Pennsylvania, Tioga County is an area known for its fantastic outdoor attractions. However, for those looking to learn a bit more about the area, the History Center on Main in Mansfield is a fantastic destination.
The museum is located inside an old church building that was built in 1849, making it one of the oldest buildings in the community. The building served as not only as a Methodist church, but was also the birthplace of Mansfield University, and the community's first newspaper was published in the basement.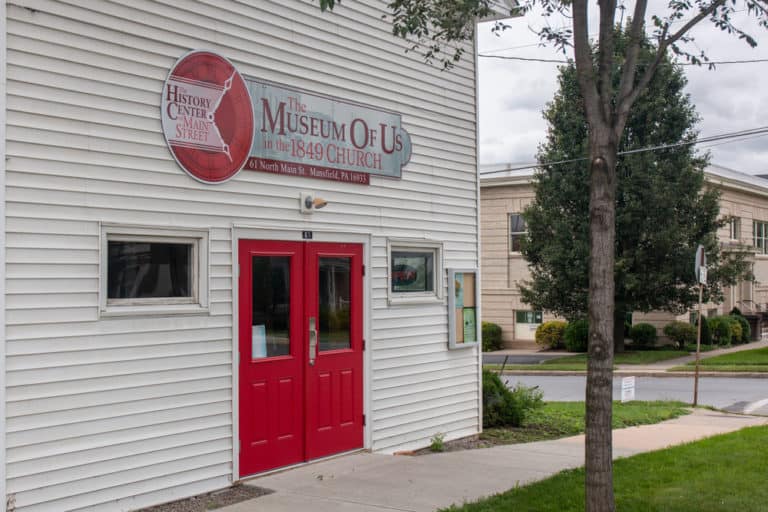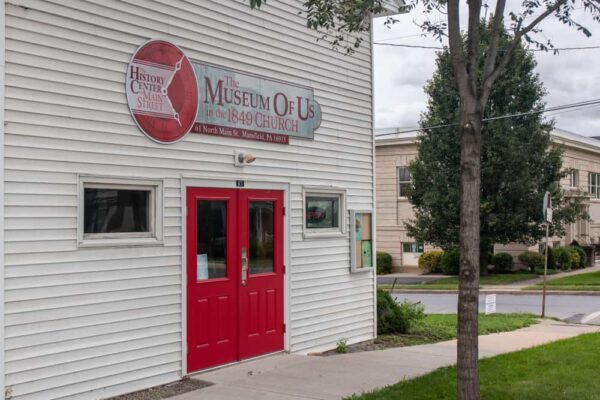 A few years ago, the empty building was given a new lease on life when local resident Joyce Tice purchased the church. Tice had put together a great collection of the region's genealogy and wanted to turn the building into a museum that showcased the history of Mansfield.
Today, the History Center on Main does an excellent job highlighting the region's history and the impact of local residents on the region and world.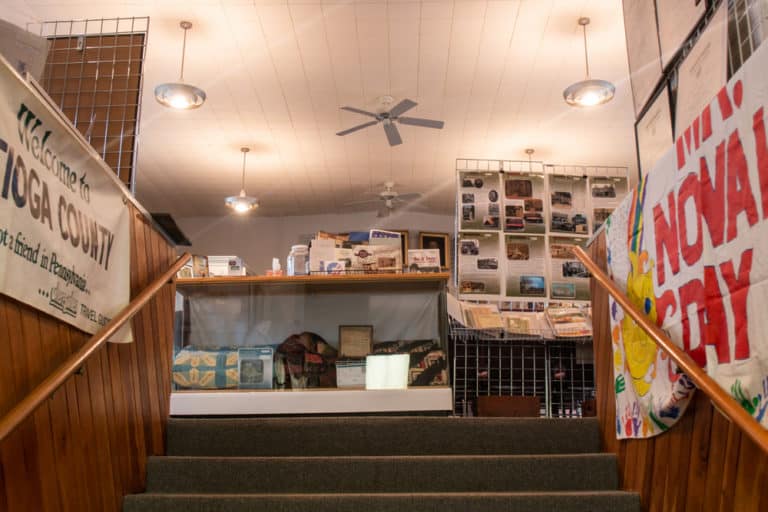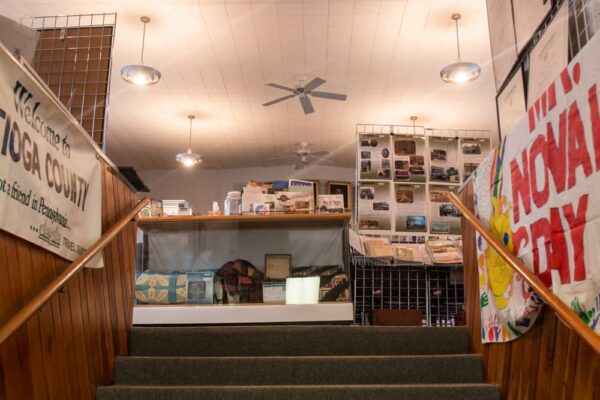 The church's old sanctuary on the building's second floor is filled full with tons of great information that highlights various aspects of the area. Displays in the museum include information on many of the town's former mayors, memorabilia related to local organizations and events, and items dating back to the founding of Mansfield University.
The museum features more than 23,000 items in its collection, about half of which are photos. These photos are scattered throughout the exhibits and offer a great glimpse into what Mansfield and the surrounding area used to be like.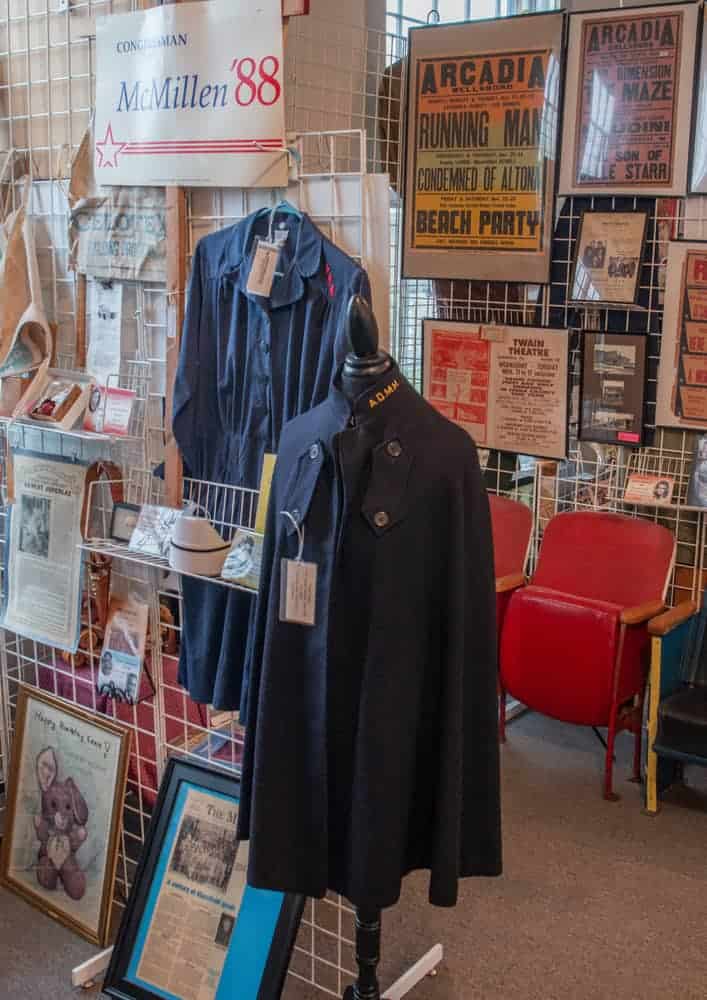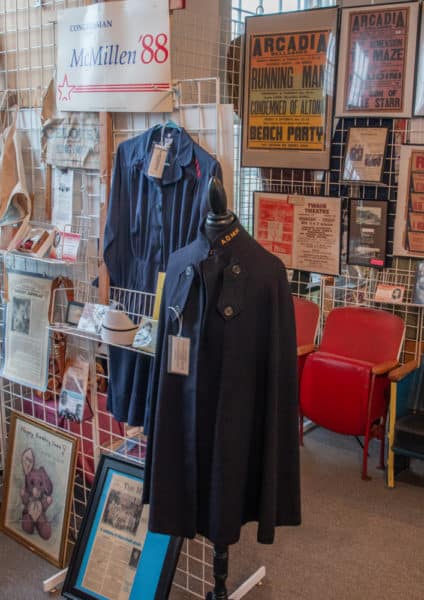 Some of these images also make their way into digital slideshows that are shown on rotation throughout the day. Visitors can sit down and watch these well-done presentations of the region's history, which do a great job of extending the items in the museum beyond what there is room to display.
Another aspect of the museum that I enjoyed is that whenever an item on display was connected to a graduate of the local high school, their yearbook photo was displayed next to the piece. This really gave the museum a personal feel, and even as an outsider, I enjoyed having that stronger connection with the item being able to see the person responsible for it.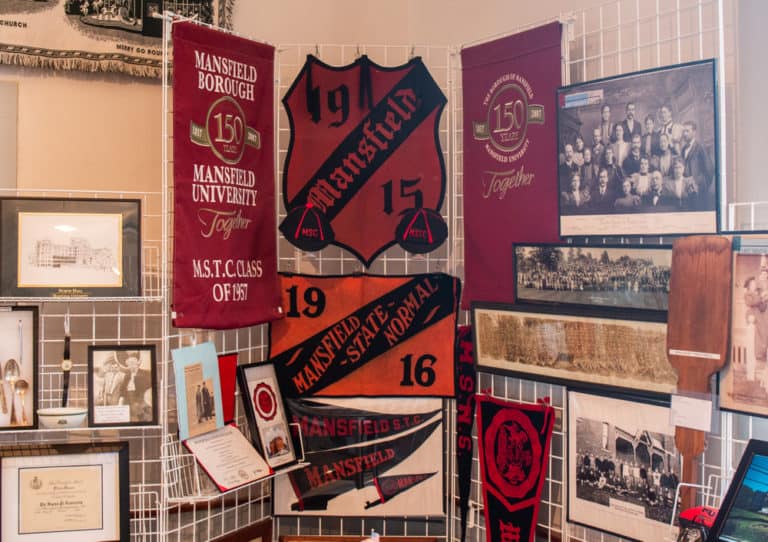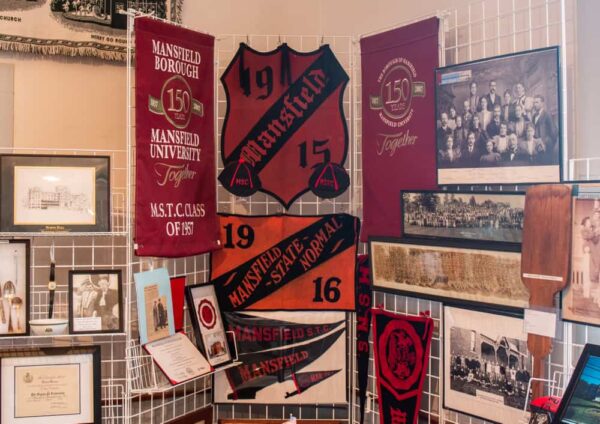 In addition to many local items, the museum also featured several things that would be of interest to any history lover.
The first was a nice collection of small architectural models from the 1930s. Featuring famous buildings around both Pennsylvania and the country, such as the Jennie Wade House in Gettysburg, Ephrata Cloister, and Washington's Headquarters at Valley Forge, these models were used to show the buildings to students in days past. Their intricate detail was quite impressive, and I was able to pick out several buildings without looking at the label to see what it was.
Another interesting item on display in the museum is a letter written by athlete Jim Thorpe to a local resident. Many considered Thorpe to be the greatest athlete of the 20th century, so it was neat to see a personal letter that he wrote and signed on display.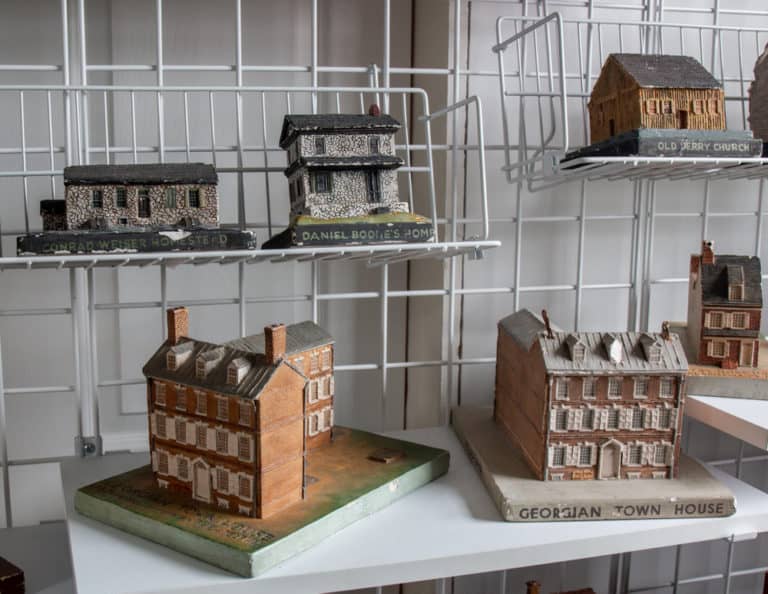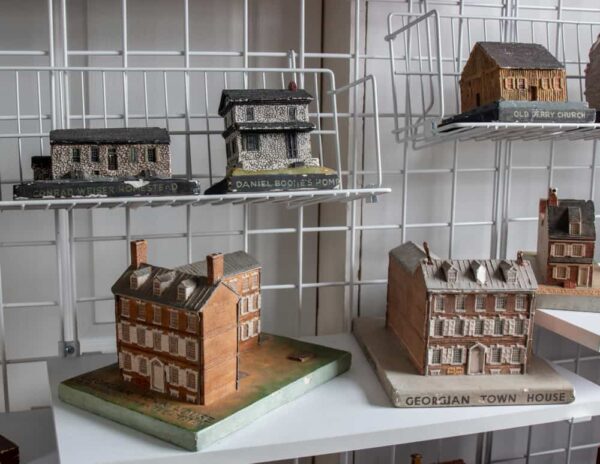 The History Center on Main in Mansfield is a very well done museum, and a lot of credit has to be given to museum founder Joyce Tice for doing such an excellent job putting together this homage to the local community.
While the museum's focus is super local, even when compared to many other historical society museums I've visited in Pennsylvania, there are still plenty of unique exhibits here to interest any history lover. However, if you are from the area or have family that lived here, this is definitely a museum that's not to be missed when traveling in Tioga County, PA.
Note: My visit to the History Center on Main was hosted by the museum. However, the opinions expressed are my own.
Looking for more places to visit nearby? Check out Nelson Falls, the breweries in Tioga County, Hills Creek State Park, Fall Brook Falls, and Sand Run Falls.
---
History Center on Main
Hours: Tuesday-Thursday: 11pm-3pm

Cost: See website

Website: JoyceTice.com/HistCent.htm

Address: 61 North Main St
Mansfield, PA 16933
See map below for other area attractions.
---