Please do your best to limit your travels around PA during this time. If you decide to travel, please check the status of the places you are going. Some places around the state are temporarily closed or have changed their hours. We will not be updating individual articles to note these changes. Stay safe and wear a mask!


When I'm traveling, I'm always on the lookout for great scenic overlooks in Pennsylvania, and one of the best I've discovered recently is the Tioga Reservoir Overlook in Tioga County.
What makes this overlook so great is that it not only has an impressive and unique view, but it's also is handicapped-accessible and only a short distance from a large parking lot.
The Tioga Reservoir Overlook is in Tioga, Pennsylvania, and features views over the Tioga-Hammond Lakes Recreation Area. It is located at the spot where water flows from Tioga Lake into Hammond Lake through a very narrow channel.
Disclosure: This article may contain affiliate links. We will make a small commission from these links if you order something at no additional cost to you.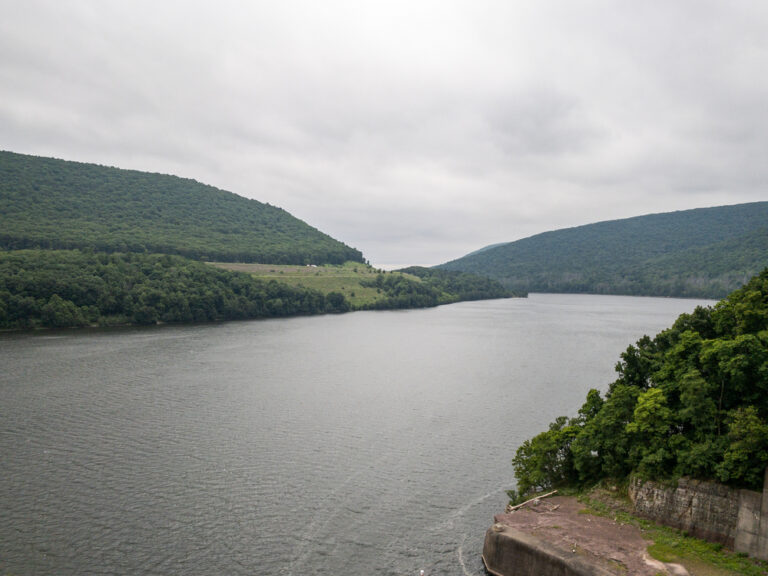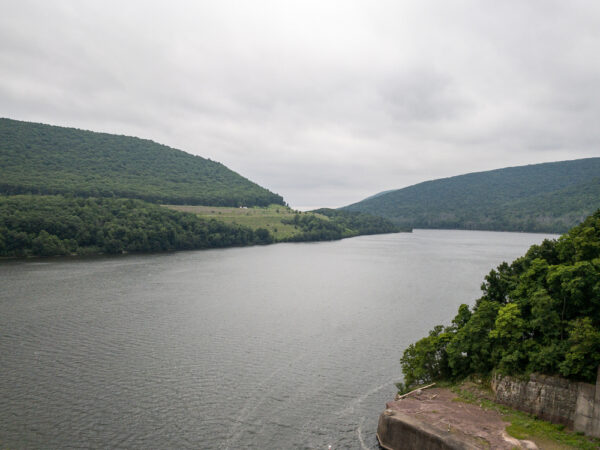 These two lakes were built in the 1970s to help control flooding along the Tioga River. Hammond Lake is the larger over the two at just under 700 acres in size. The smaller Tioga Lake is approximately 500 acres in size.
The channel was created to allow excess water in Tioga Lake to be funneled into Hammond Lake to help further prevent flooding.
This spot is carved directly out of the bedrock, which provides quite an interesting view of the layers of rocks on the sheer walls that head down to the water far below.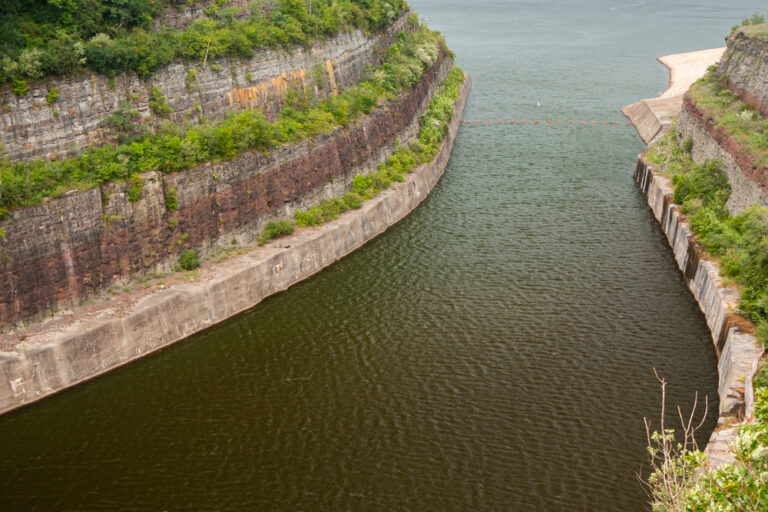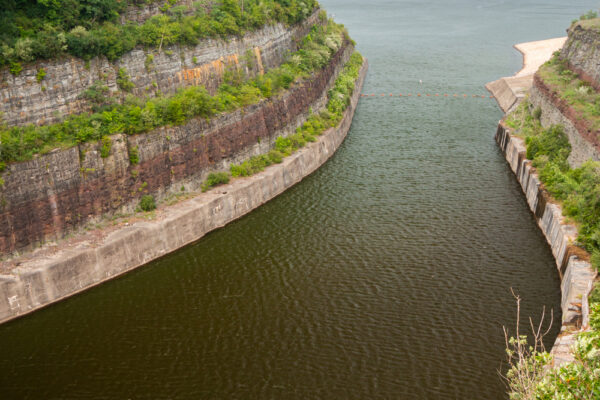 From the parking area, a short concrete path leads along the peak of the hillside and provides nice views of Tioga Lake and over to Route 15 before turning a corner and reaching the overlook.
This impressive overlook consists of simply a tall chain-link fence, a flagpole, and an information sign. The views, however, are the obvious star of the show here.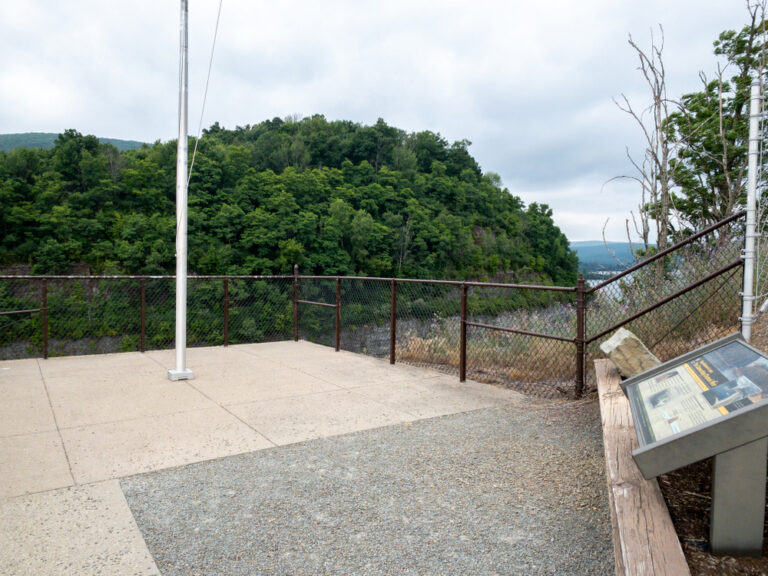 From here, you can look straight down and see the dam between the two lakes, look to the east and see Tioga Lake, or look to the west through the long and deep channel and out over Hammond Lake.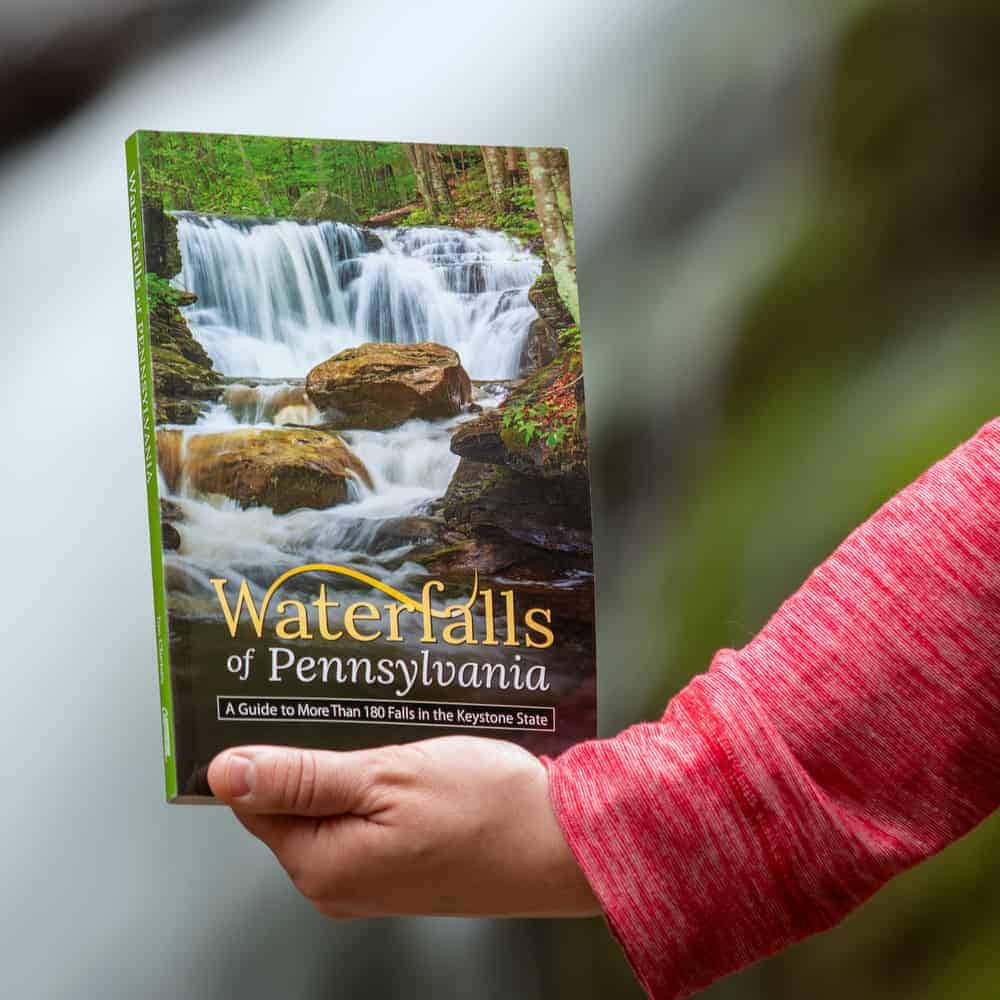 "Waterfalls of Pennsylvania" by Jim Cheney
If you love PA waterfalls, you won't want to miss this brand-new waterfall book from Jim Cheney, author of Uncovering PA, featuring more than 180 great waterfalls. Order it now on Bookshop.org or Amazon.
The view here would be especially impressive at sunset given the western direction you face from this spot.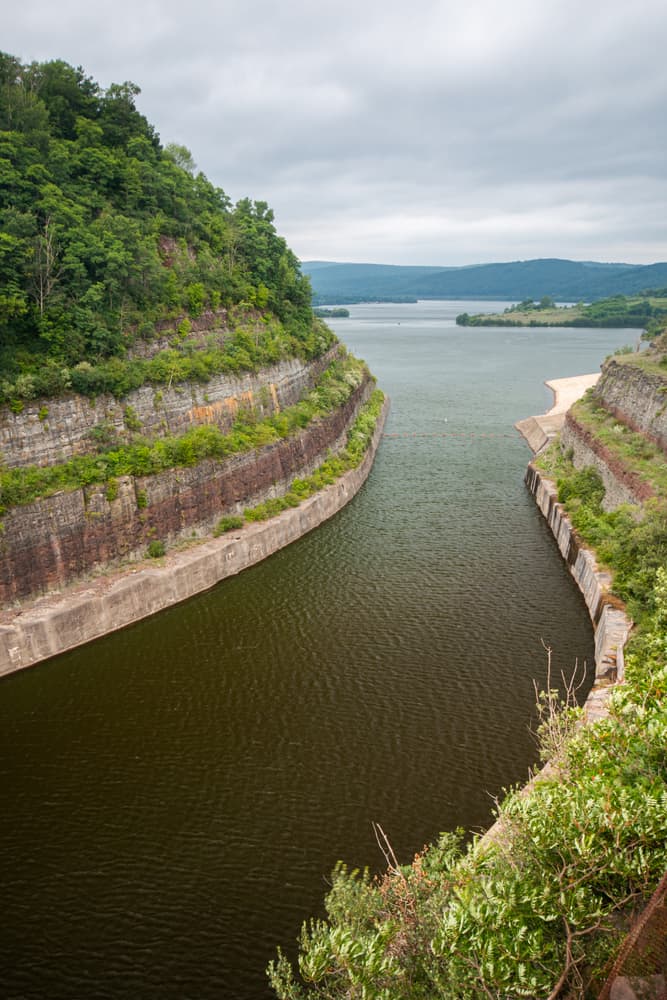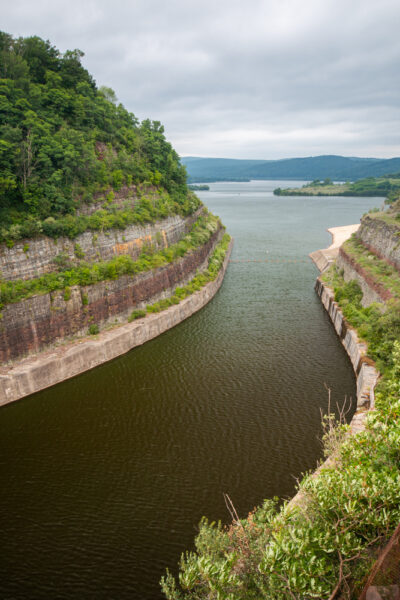 Overall, the Tioga Reservoir Overlook is fairly basic and doesn't require any challenge to reach. However, if you are looking for great views in Tioga County, this is definitely a fantastic spot to check out.
How to Get to the Tioga Reservoir Overlook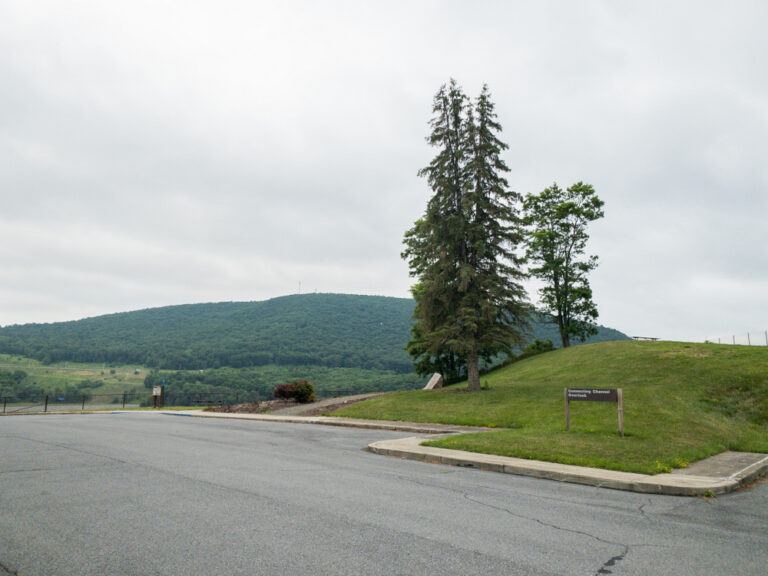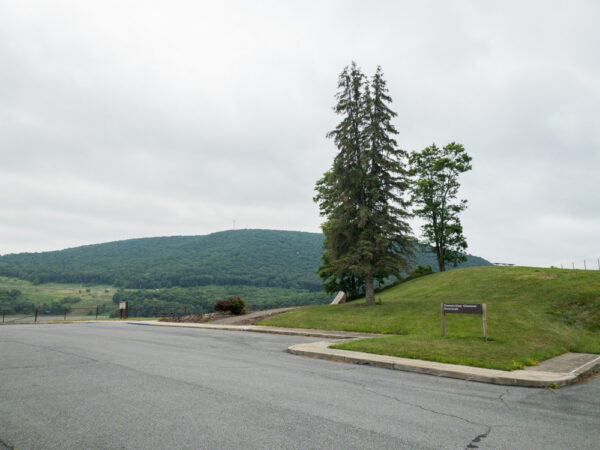 The entrance to the Tioga Reservoir Overlook can be a bit tricky to find, but if you know where to look, getting to this spot is quite easy. This is also a great spot to take a quick break if you are traveling Route 15 near the Pennsylvania/New York border and want to get out and stretch your legs for a bit.
The one-mile road to the overlook starts from the southern end of Main Street in Tioga, Pennsylvania. From here, the road winds its way up the hillside, providing nice views of Hammond Lake along the way, before dead-ending in a large parking area.
This parking area can be found at the following coordinates: 41.897032, -77.141818.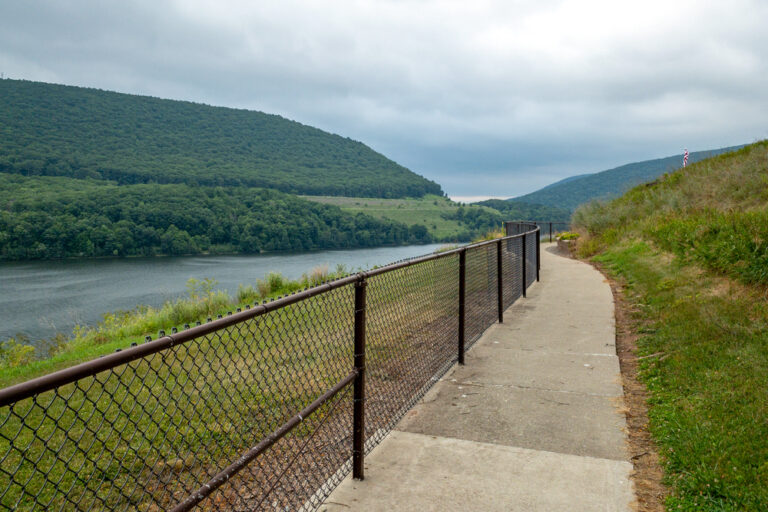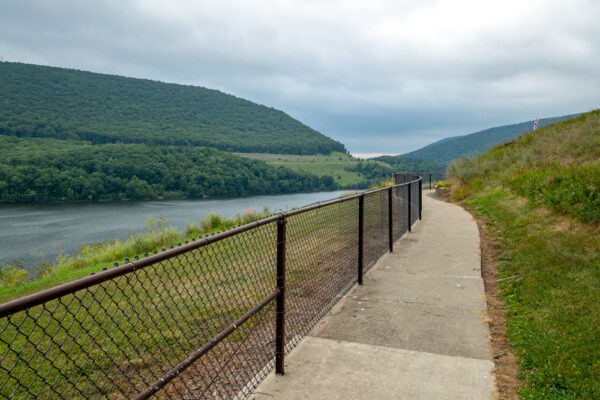 From the parking area, look for a sidewalk to your right (if you are facing towards Tioga Lake). This sidewalk is about 100 yards long and heads directly to the overlook.
It should be noted that this is a gated road. According to a sign on the gate, the road to the overlook is open daily from 8 am to sunset.
Looking for more places to visit nearby? Check out Nelson Falls, the Tioga Central Railroad, and the PA Grand Canyon.
[Click here for information on how to use the coordinates in this article to find your destination.]