Disclosure: This article may contain affiliate links. We will make a small commission from these links if you order something at no additional cost to you.
One of my favorite changes in PA since I first started this site in 2013 is how many new Pennsylvania craft breweries have opened. This is especially true in small towns that had no craft breweries until recent years. One such brewery is Bent Run Brewing Company in Warren, PA.
Bent Run Brewing opened their large taproom along the Allegheny River in downtown Warren in 2019, though they had been offering beer outside of town in a smaller space for about a year before that.
Impressively, they won three medals at the inaugural craft beer competition at the Pennsylvania Farm Show within their first year of opening to the public.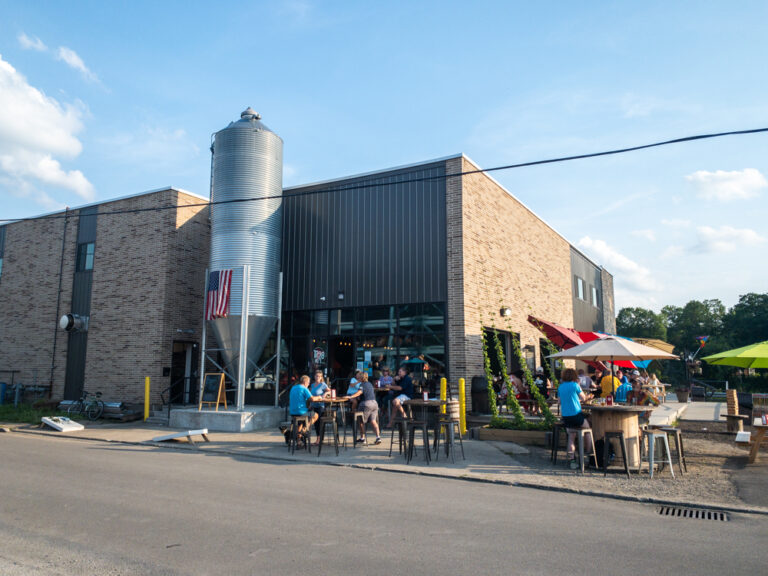 Today, this Warren County brewery offers its beer alongside a nice selection of food in a gorgeous taproom with ample indoor and outdoor seating.
Recently, after a long day of exploring the region, including stops at Rimrock Overlook and Bent Run Falls, the namesake of the brewery, I was excited to try some of these local brews.
Visiting on a beautiful summer evening, Bent Run Brewing was quite busy, but I was able to snag a seat at the bar. One of the advantages of traveling solo is that I don't have to wait for tables as I would likely have had to do if I'd visited with my family. However, a busy brewery is always a good sign.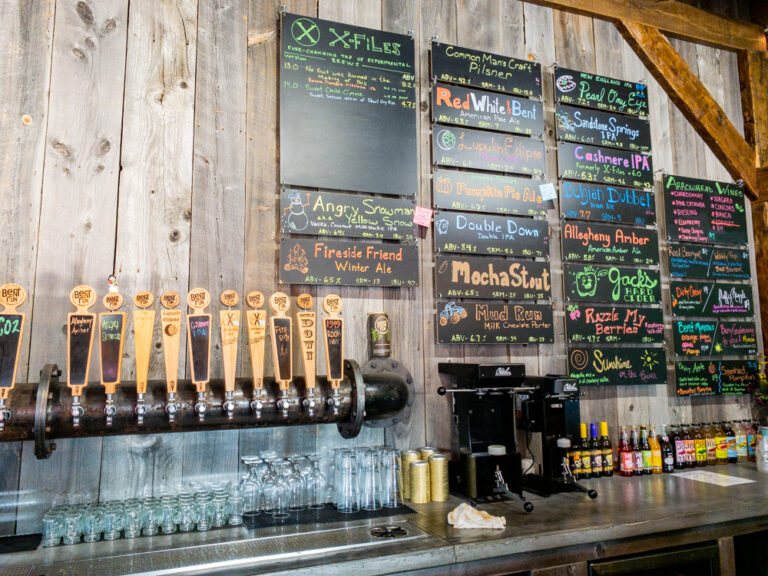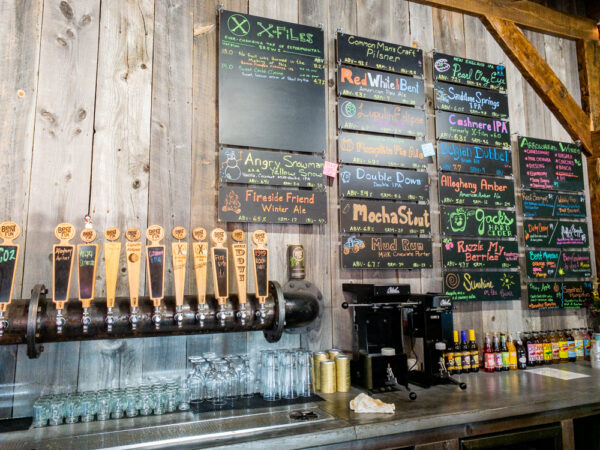 At any given time, Bent Run Brewing has nine flagship beers on draft, as well as a handful of seasonal and experimental offerings. Their flights include six different beers, which gave me a chance to try a nice mix of their brews.
My favorite beer of the day was probably the Double Down Double IPA. This was a very well-balanced beer that was a bit more sweet than bitter. It really had a nice flavor that any IPA fan will enjoy.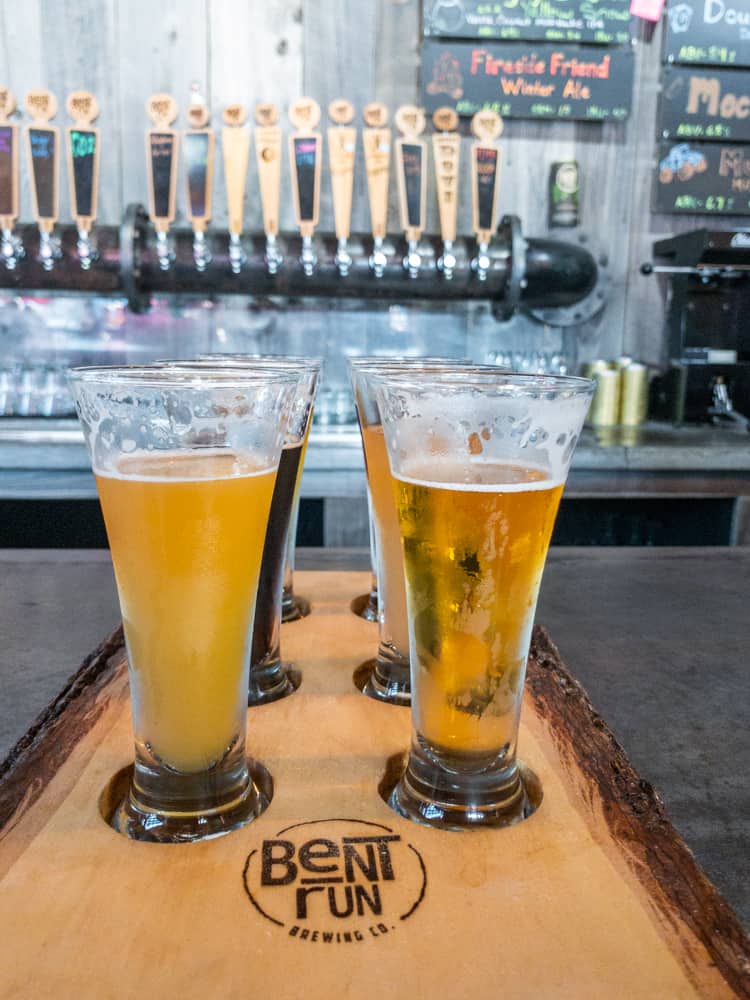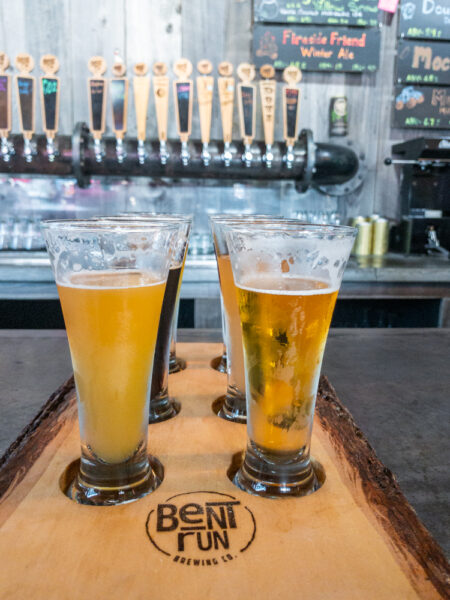 Another great flagship beer was the Mud Run Milk Chocolate Porter. This beer definitely was strong on the chocolate flavor (in a good way), but didn't taste overly heavy, which made it a very drinkable beer.
Three of the other beers I tried were all solid as well: Pearl O'My Eye New England IPA, Cashmere IPA, and Belgian Dubbel Brown Ale. That being said, I personally didn't care for the Razzle My Berries Raspberry Wheat beer, and I definitely wouldn't get that one again.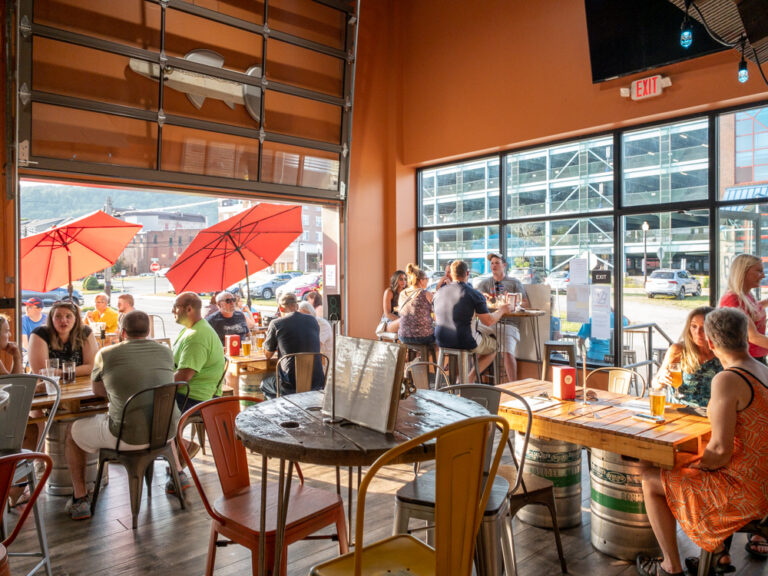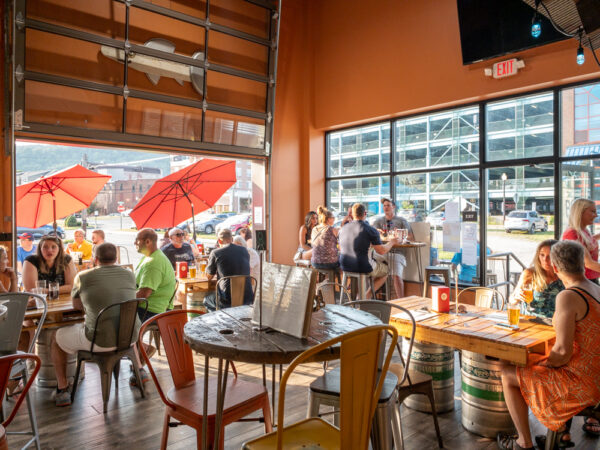 Bent Run Brewing also has a full food menu, so it's a good option for those looking for somewhere to eat in Warren, PA. Unfortunately, I didn't have time to try their food, but what I saw coming out of the kitchen looked great and online reviews seem to confirm that this is the case.
Ultimately, Bent Run Brewing is definitely a spot I recommend stopping at if you are looking for locally-made craft beer and delicious food in this corner of northwestern PA. Definitely make this a stop on your next visit to the northwestern reaches of the Pennsylvania Wilds.
Bent Run Brewing can be found at 20 Clark Street in downtown Warren, PA.
Looking for even more things to do in the area? Check out the best breweries in Erie County, Hector Falls, and the Allegheny Reservoir.