Disclosure: This article may contain affiliate links. We will make a small commission from these links if you order something at no additional cost to you.
If you've ever been to downtown Philadelphia, there's a very good chance that you've seen the statue of William Penn standing proudly atop Philly's City Hall. As you can imagine, the statue has a commanding view over the city. However, what few people know is that you can get nearly the same view yourself.
While it's hard to tell from the bottom, City Hall is home to Philadelphia's only observation deck. At a height of more than 500 feet above the city streets below, City Hall's Observation Deck offers an amazing view of Philadelphia and beyond.
A small elevator whisks up to four visitors and an operator to the observation deck every fifteen minutes. Despite the small numbers, the elevator is tiny enough to feel cramped, but that makes the view at the top all the sweeter. As you ascend the building, you get a great view of the interior of the tower, including a brief behind-the-scenes look at City Hall's large clock.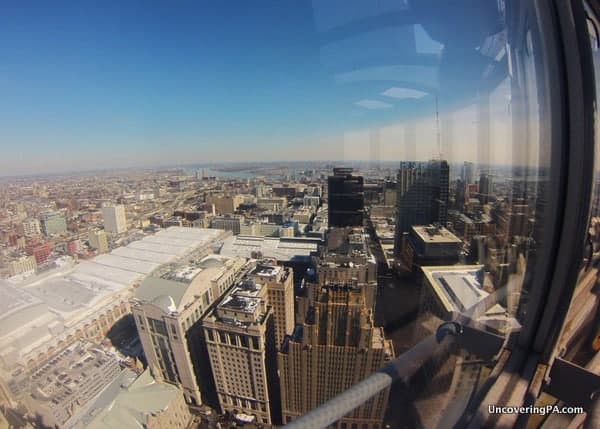 Once at the top, the view of the city below is quite breathtaking. While not as high as some observation decks around the country, the central city location is high enough to give you an expansive view over the city, and into both Philadelphia's sprawling suburbs and across the Delaware River into New Jersey.
The observation deck is surprisingly small, only around four feet wide, though it does encircle the entire tower, providing a 360-degree view. I was disappointed to find that the observation deck is enclosed by windows because it made photography more challenging.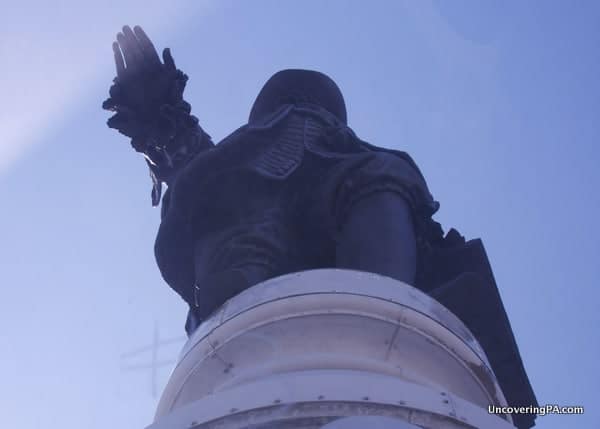 Looking up, there is a nice view staring straight up at the statue of William Penn. Time at the top is limited to around 10 minutes, and there is no signage on the observation deck.
Because of this, it's a good idea to have an idea of the city's layout before heading up so you can quickly get your bearings.
All too quickly, your allotted time is up, and you have to head back down so the next group of four can come up.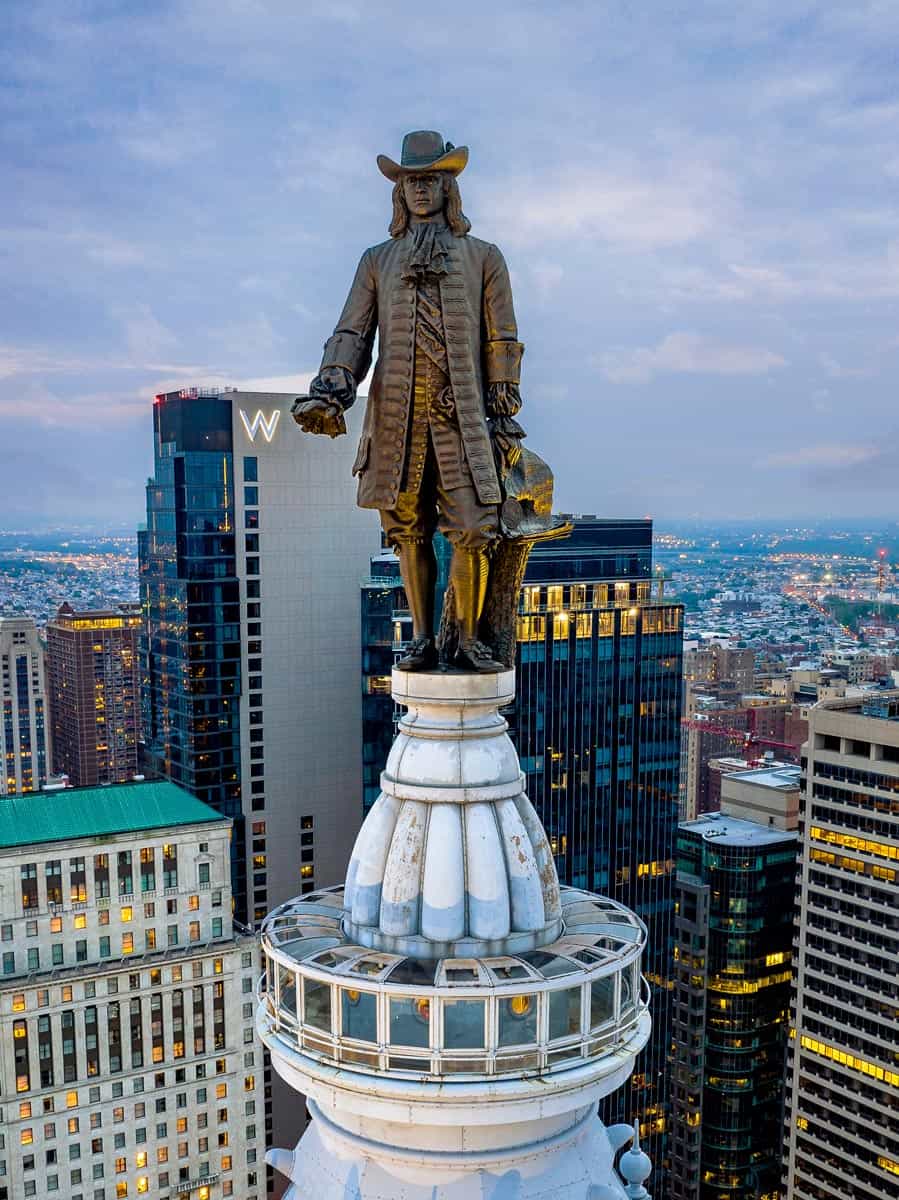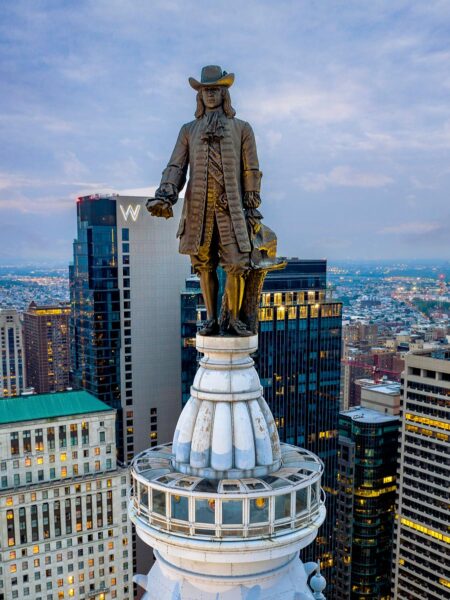 Before you leave, make sure you take the time to read about the history of Philadelphia's City Hall from the placards in the waiting room. They provide a great overview of one of Philadelphia's most well-known buildings.
While I certainly would have liked more time in it, I really enjoyed visiting the observation deck at Philadelphia's City Hall. It provides a fantastic overview of the city and is definitely one of the city's hidden gems.
How to Visit the Observation Deck at Philadelphia's City Hall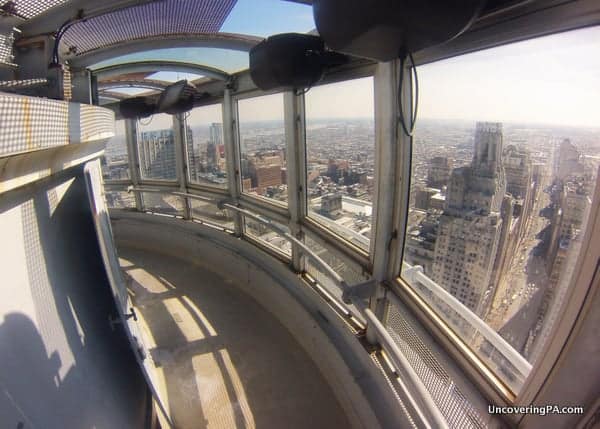 Tickets for the observation deck at Philadelphia's City Hall are sold online here. In the past you could also buy them from the visitor center at City Hall, but I'm unsure if that's still an option.
Tickets are timed and limited to four people per 15 minutes. Late tickets will not be honored, so make sure you arrive early. The observation deck is open from 10:30 am to 1:30 pm Monday through Friday (excluding city holidays).
Note: The observation deck at Philadelphia's City Hall is rather small and a bit shaky. If you are claustrophobic or afraid of heights, you might want to reconsider visiting. It also appears from online information that the observation deck is not handicap accessible.
Looking for more places to visit nearby? Check out the Wanamaker Organ, Independence Hall, and Reading Terminal Market.
See map below for other area attractions.