Disclosure: This article may contain affiliate links. We will make a small commission from these links if you order something at no additional cost to you.
Throughout Pennsylvania, many organizations have taken up the challenge of chronicling the history of their local communities. Whether run mostly by volunteers or a paid staff, these organizations have the daunting task of preserving the history of their region and presenting it in a way that will offer an interesting glimpse into what life was once like.
Many often think of historical society museums as boring institutions full of the things you might find in your grandmother's attic. And, while there is an element of grandma's attic in many of these museums, they also offer a glimpse into the past and many unique stories that will fascinate anyone with even a passing interest in history.
The first historical societies in Pennsylvania were begun shortly after the Civil War. These organizations wanted to preserve the earliest examples of their community's history before it was lost forever. By the early 1900s, nearly every county and many smaller communities in Pennsylvania were home to their own historical societies. Today, that translates into well over 100 museums around Pennsylvania sharing the stories of their local communities.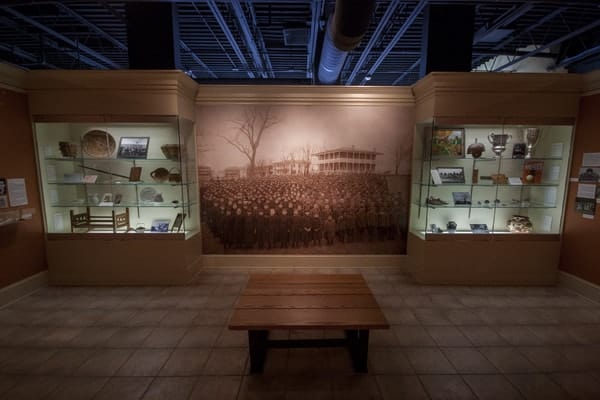 These museum's don't just document local history, however. They also work to preserve everything from small artifacts to large, historic buildings and structures in the areas. In doing so, they preserve the legacy of their cities, boroughs, and townships, while at the same time providing the opportunities for economic development.
One example of this is the Greater Hazleton Area Historical Society in Luzerne County. Begun in 1982, the historical society is located in the heart of downtown Hazleton in the former Pioneer Fire Company building. It was also on this site where the first city hall was located. In addition to maintaining this historic structure for their museum, the historical society is working to establish the Church Street Historic District in Hazleton.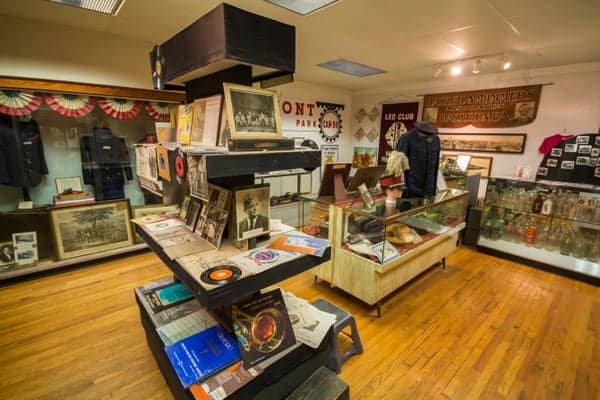 According to board member Charles McElwee, "The Historical Society is working to be a force of revitalization in the city of Hazleton. We want to honor and highlight Hazleton's rich history through forward-looking preservation projects." The 50 blocks that would encompass the historic district consists of homes and buildings that were once home to the city's leading merchant families and many of their most influential businesses.
The historical society has partnered with the city and other like-minded organizations in an effort to preserve this historic area in downtown Hazleton. The hope is that the development of this historic district will lead to "economic development through preservation."
The Blair County Historical Society in Altoona is also working to enrich the historical heritage of their region. When Joe DeFrancesco took over as Executive Director in 2015, he began the process of completely restoring the 1840s mansion that housed their offices and museum.
In less than two years, he's managed to find the funding to restore much of this historic home, and to revitalize the museum's displays at the same time. According to DeFrancesco, "The displays are based on locally significant events, people, businesses, or natural history. In addition, displays are also based on national and international events, people, businesses, or natural history when there is a Blair County connection."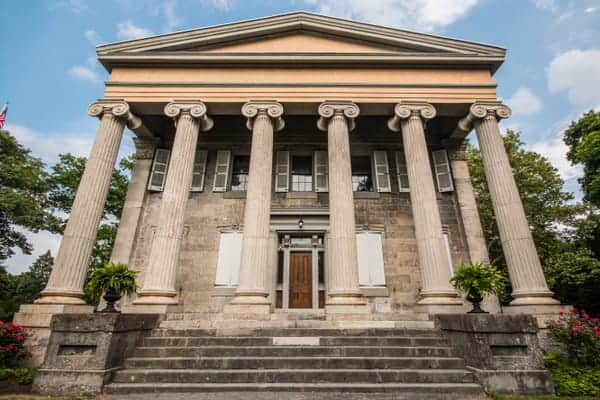 In addition to a refurbished home and an updated museum space, the Blair County Historical Society is also working to make the Baker Mansion into a community space. "We have solicited support to build an outdoor stage for performing arts," DeFrancesco told me. "We are also taking history out to the community by partnering with venues and companies to offer heritage events and programing."
Another way historical societies in Pennsylvania are working to improve awareness of local history is through programs and outreach efforts that appeal to younger generations.
At the Baker Mansion, this takes the form of interactive, electronic displays. According to DeFrancesco, "we are utilizing technology to create a museum, that is housed in a building from the 1840s, but is designed for the 21st century." This takes the form of mini documentaries, apps, and slide shows to enhance the visitor experience at the Baker Mansion.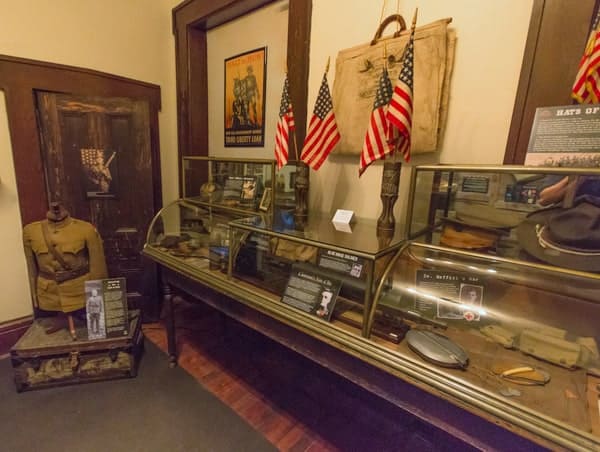 At the Greater Hazleton Historical Society, they are taking a different approach. While their museum doesn't utilize interactive electronic elements, they have taken their museum to social media. This allows them to create "an engaging virtual museum," according to McElwee. Look at their Facebook page, which also serves as the museum's website, and you'll see a collection of fascinating historical photos of Hazleton, as well as old news clips. Without a doubt, this outreach is connecting not only local residents of all ages, but also former residents of the city that have moved away.
Through revitalization programs, community outreach, and adaptations of new technologies, Pennsylvania's historical societies are bringing local history into the 21st century and making it accessible to residents of all ages. These efforts are not only preserving local history and increasing awareness, but are also having a significant influence on the economic development of their communities.
In Hazleton, the historical society not only is helping to restore the downtown area, but also hosts local walking tours that have brought hundreds of attendees into the downtown area. In Altoona, the Blair County Historical Society works with "sister tourism organizations to promote local economic development for the present and the future," according to DeFrancesco.
In this way, both of these organizations, as well as the more than hundred other local historical societies like them, are not just telling the story of Pennsylvania's history, but are also shaping the future of their communities. As McElwee told me, the Greater Hazleton Historical Society is working to "significantly increase our role as a force for community development and revitalization…We believe our ongoing historic projects will have a positive impact on the local economy."