Disclosure: This article may contain affiliate links. We will make a small commission from these links if you order something at no additional cost to you.
Held every four years, the Winter Olympics are one of the most popular sporting events in the world. And, if the idea of watching the Olympics on TV makes you want to get off your couch and try them out yourself, Pennsylvania offers many great opportunities to experience some of the most exciting Winter Olympic sports.
In fact, whether you are looking to get some adrenaline pumping or simply try something relaxing and new, there are many fun Winter Olympic sports you can do in PA.
Here are a few of my favorites.
Skiing and Snowboarding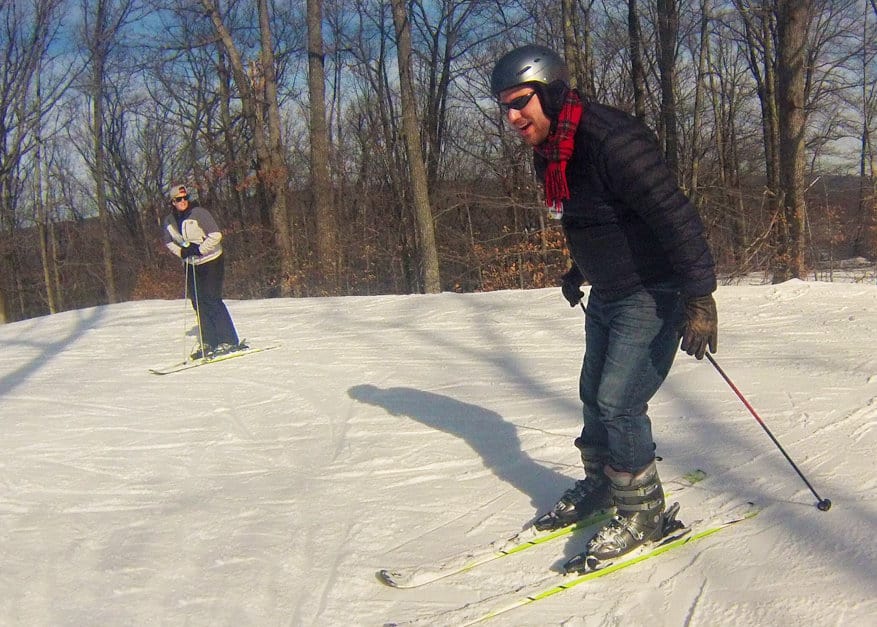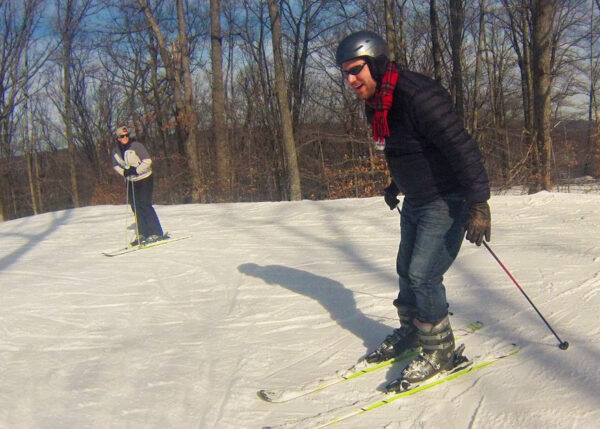 There's probably no more popular winter sport for people in PA to participate in than downhill skiing.
Pennsylvania is home to nearly two dozen skiing areas spread throughout the state. While none of these are as challenging as the courses that Olympians are skiing down, each of these provide a chance for those of all ability levels to try out these fun winter sports.
Even better, most, if not all, of these skiing areas offer both skiing and snowboarding lessons and rentals, which make them perfect for those who need a bit of help.
One great option is Jack Frost Ski Resort in the Poconos, which I tried out for myself a few years ago.
Speedskating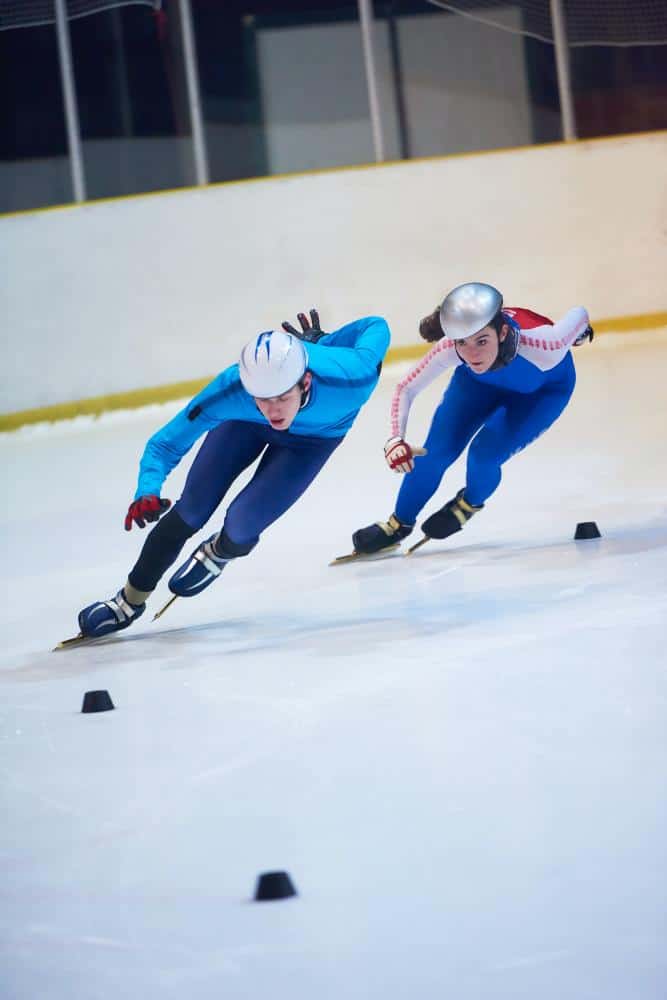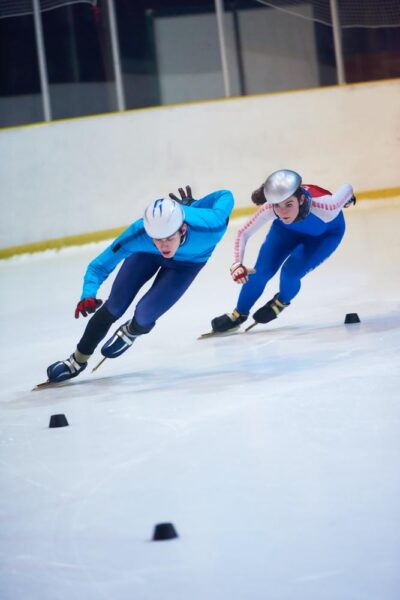 While you can go ice skating at many different places in the state, there are only a few locations where you can actually learn how to speed skate like an Olympian.
Two great options are the Pittsburgh Speedskating Club and the East Penn Speedskating Club in Exton. Both clubs offer lessons and practices and are very welcoming of new skaters who want to learn the sport. The East Penn Speedskating Club is even coached by a former Olympian!
Figure Skating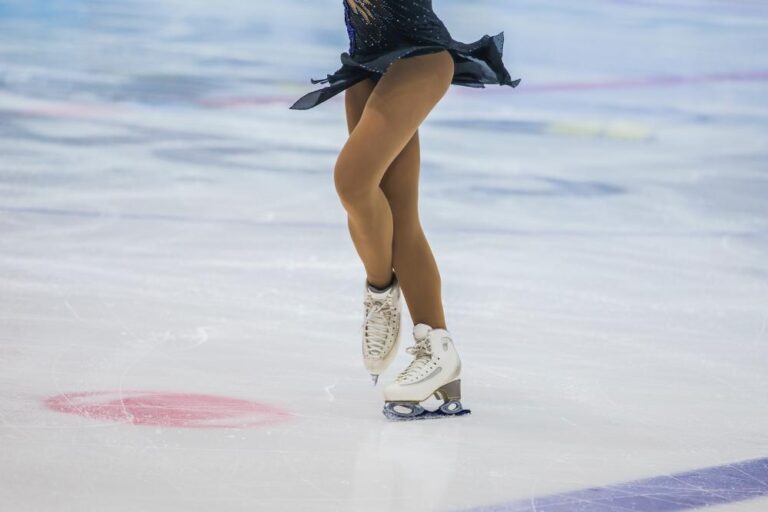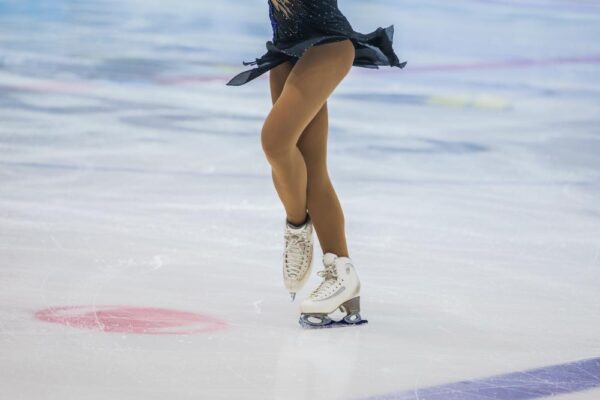 If you want to try something a bit different on the ice, many ice rinks in Pennsylvania offer figure skating lessons. While many of these are geared toward younger kids, most also offer either classes or private lessons for adults.
While there are more great options around the state, including at many local ice rinks, three of the largest clubs in Pennsylvania are the Central Pennsylvania Figure Skating Club, the University of Pennsylvania Figure Skating Club, and Ice and Blades in Pittsburgh.
While you might not be the next Olympic gold medalist, that doesn't mean that you can't learn to be graceful on the ice.
Snowboarding Half-Pipe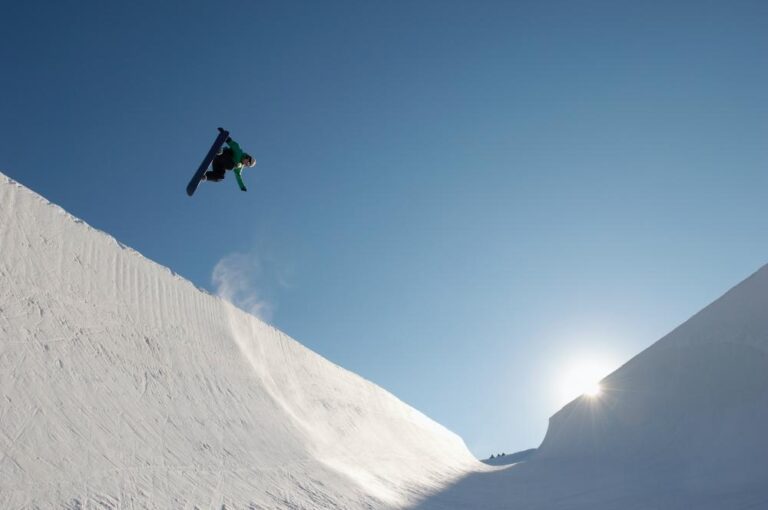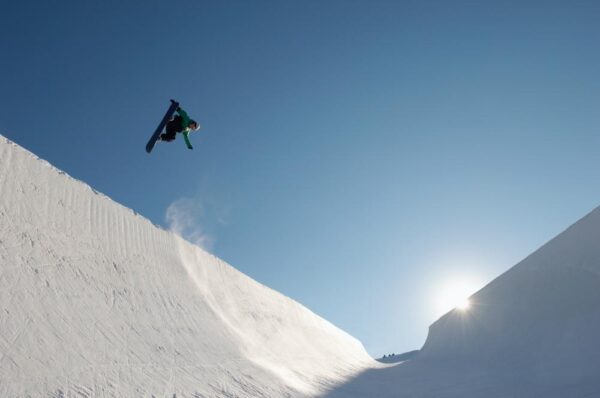 Okay, so tackling a half-pipe isn't exactly something that you can just wake up one day and decide to do. However, for those who are already proficient on a snowboard, this can be a great way to take your fun to the next level.
Seven Springs Mountain Resort boasts an Olympic-sized 22-foot snowboard half-pipe that's perfect for the daredevils out there. As the only Olympic-sized half-pipe in PA, Seven Springs is your destination if you want to try your hand at one of the most dangerous winter sports.
A bit too extreme? Many of the ski resorts in Pennsylvania offer snowboard terrain parks that are sure to excite, but also come with a lot less risk of bodily harm.
Cross-Country Skiing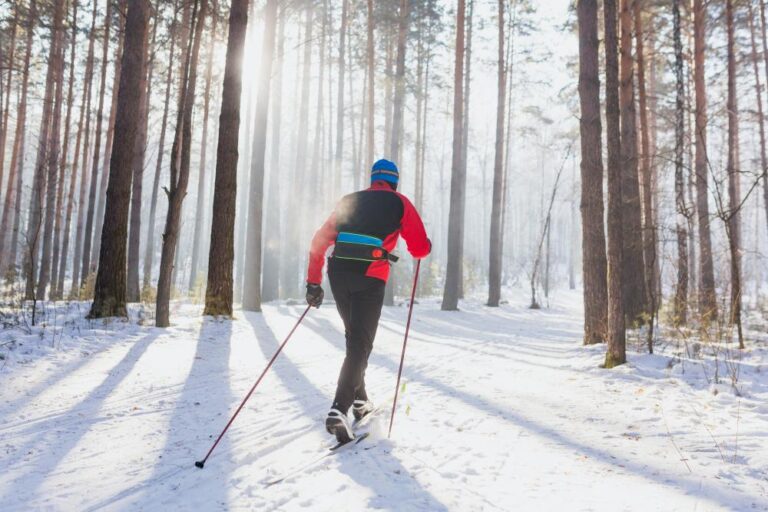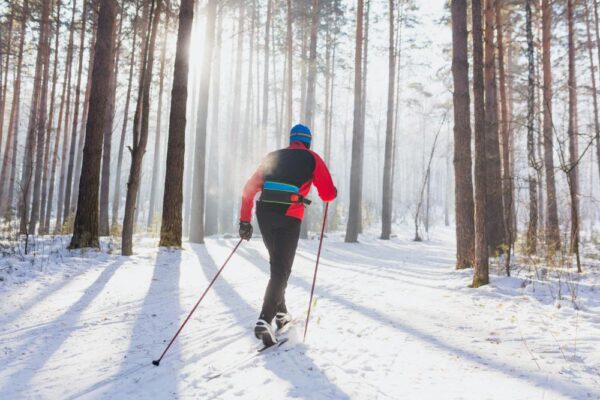 If flying through the air isn't your thing, stay on the ground and try a bit of cross-country skiing. Cross-country skiing is a popular winter activity in Pennsylvania with trails in many different areas of the state.
Organizations, like the Pennsylvania Cross-Country Skiers Association, can help you find lessons and equipment rental. However, once you know what you're doing, cross-country skiing can be done just about anywhere where there's enough snow.
Curling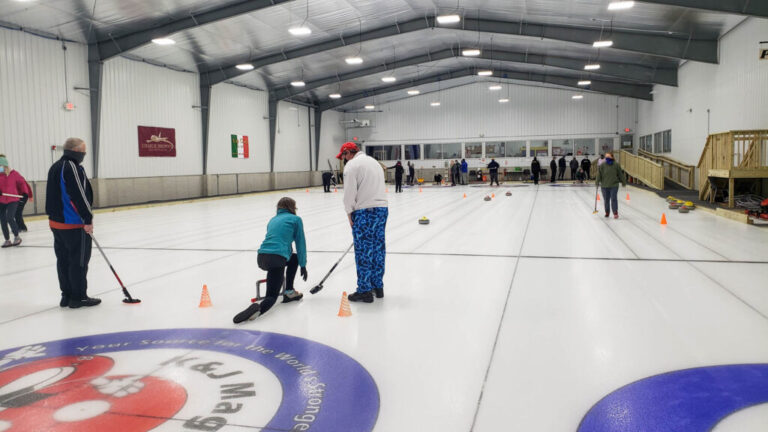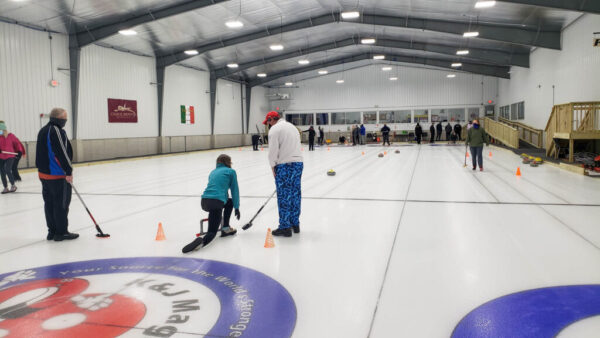 Of all the Winter Olympic sports, curling might be the most unknown to many Americans. However, that doesn't mean you can't try curling in Pennsylvania.
There are at least five curling clubs in Pennsylvania. At the moment, the Pittsburgh Curling Club, the Anthracite Curling Club in Wilkes-Barre, and the French Creek Curling Club in Meadville offer scheduled classes to learn more about curling.
In the past, both the Bucks County Curling Club and the Philadelphia Curling Club have offered classes, but, as of 2022, are currently only open to members.
Ice Hockey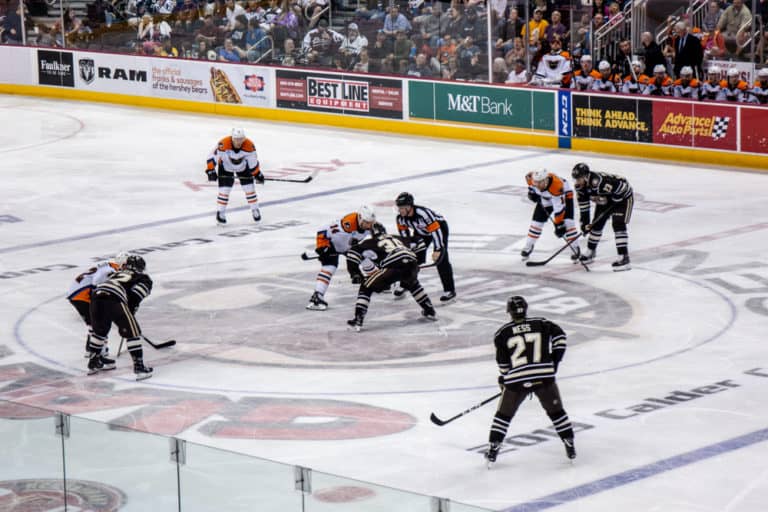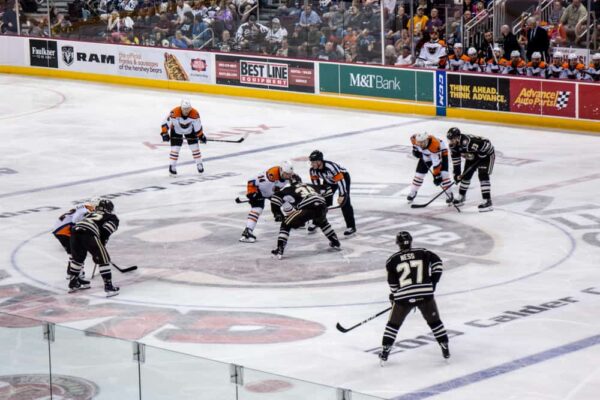 Ice Hockey isn't just a popular sport to play, but it it's also the most popular spectactor sport on this list. In fact, there are seven professional hockey teams in Pennsylvania including the NHL's Pittsburgh Penguins and Philadelphia Flyers, as well as minor league teams such as the Hershey Bears.
However, for those that want to play ice hockey, there are hockey leagues in every corner of the state, both for kids and adults, with some leagues even catering specifically to female hockey players.
So, whether you are brand new to the sport or have been playing hockey for many years, there are a lot of chances to get out there and play hockey in PA.
Looking for other great winter activities in PA? Try snowshoeing in Parker Dam State Park, ice hiking at Ricketts Glen State Park, and the best festivals in PA in February.
Do you know of any other Winter Olympic sports that you can do in Pennsylvania or have you tried one of the ones that I talked about? Let me know in the comments section below.