Disclosure: This article may contain affiliate links. We will make a small commission from these links if you order something at no additional cost to you.
I always love visiting small private museums that are the result of a collector's passion for a topic. So I was excited when I finally had a chance to pop into the Pittsburgh Tattoo Art Museum.
The Pittsburgh Tattoo Art Museum is located in a basement tattoo studio on a bustling street in the Shadyside neighborhood of the city. A sign from street level points the way down a flight of stairs and into the space, which serves as both a tattoo studio and a museum.
As someone who doesn't have any tattoos, it's a topic I really haven't given a whole lot of thought to, but when you think about it, those that give tattoos create some of the world's most frequently seen art, and some of their work is quite extraordinary. So, it makes sense that there would be a museum dedicated to their craft.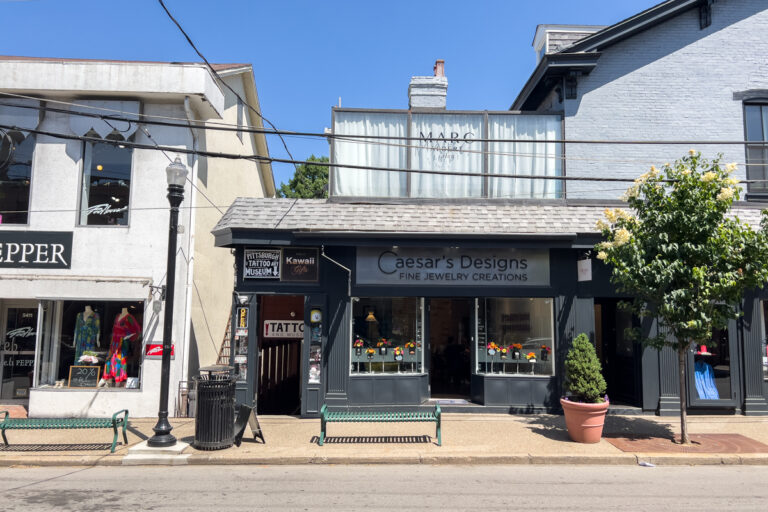 The museum is located in one room which also serves as the tattoo studio for the space. In fact, you might even see someone getting a new piece of art during your visit.
There are about a half-dozen display cases spread throughout the museum space that contain items related to the history of tattoo art. These include tattooing machines, art samples, photos, and books.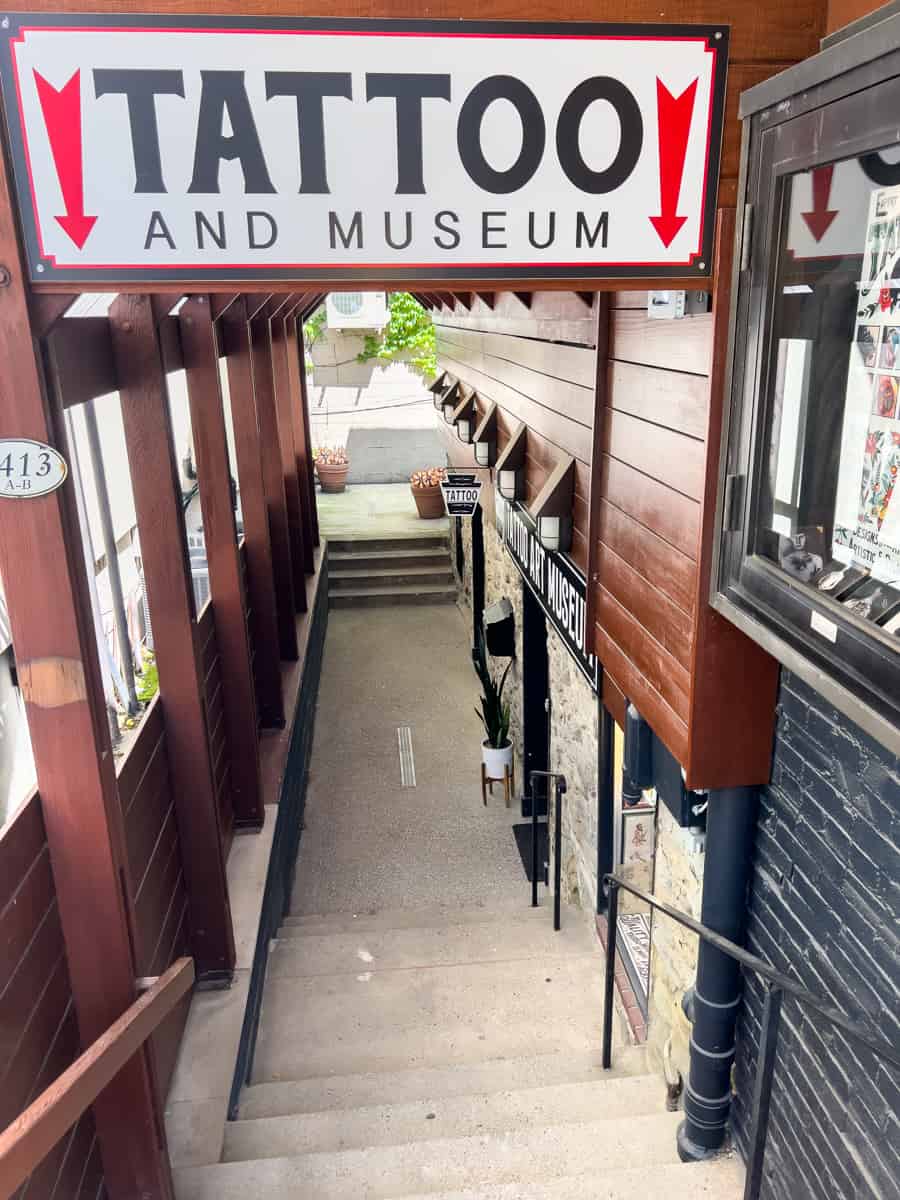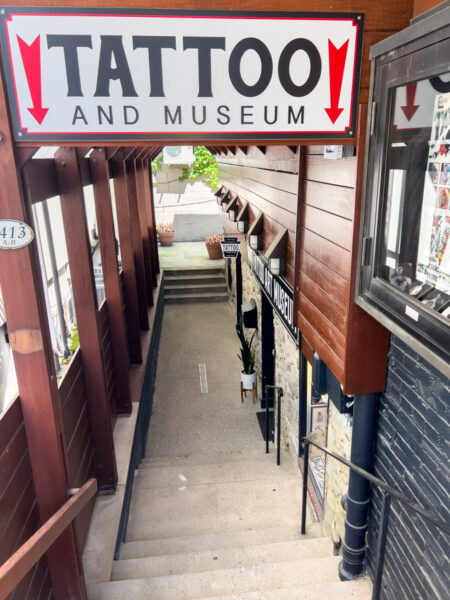 The items here are well-marked with signage that tells about the art and the artist. You could spend a good amount of time in the space if you read all of the signage and really studied the work of each artist, most of which are very well known among those interested in tattoo history.
Even as someone without a tattoo, I'm obviously quite familiar with the general look of modern tattoos, so it was fun to look at the photos and sketches of older tattoos and see how they have changed over the years.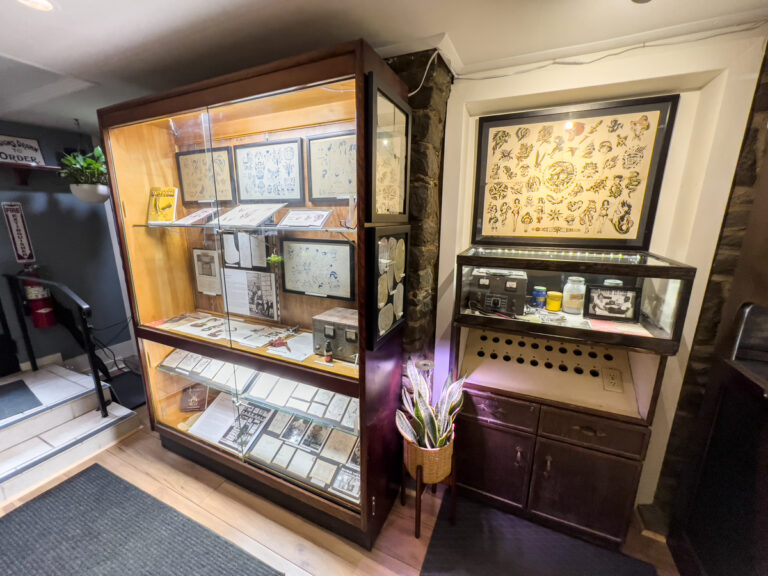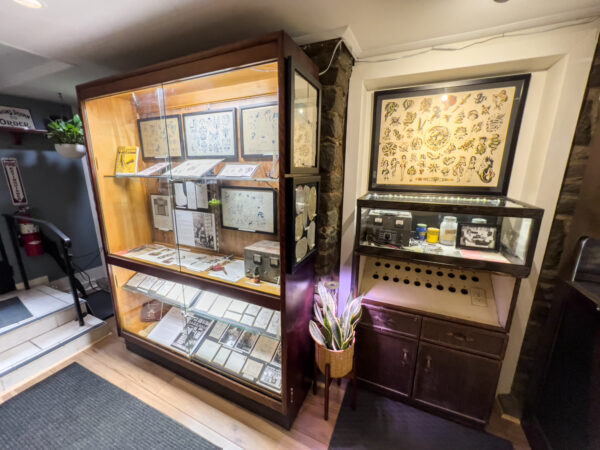 One of the most interesting displays to me was the collection of hand-written permission slips for underage kids to be able to get tattoos. While I did wonder if all of them were actually written by the parents, it was neat to see these pieces on display as they really touch on an interesting aspect of American culture.
Nick Ackman, who runs the museum and studio alongside Jill Krznaric, has collected all of the pieces here and has even written more than half a dozen books on the history of tattoo art. Copies of his book are on display, so you really could spend hours in this space if you find this topic interesting.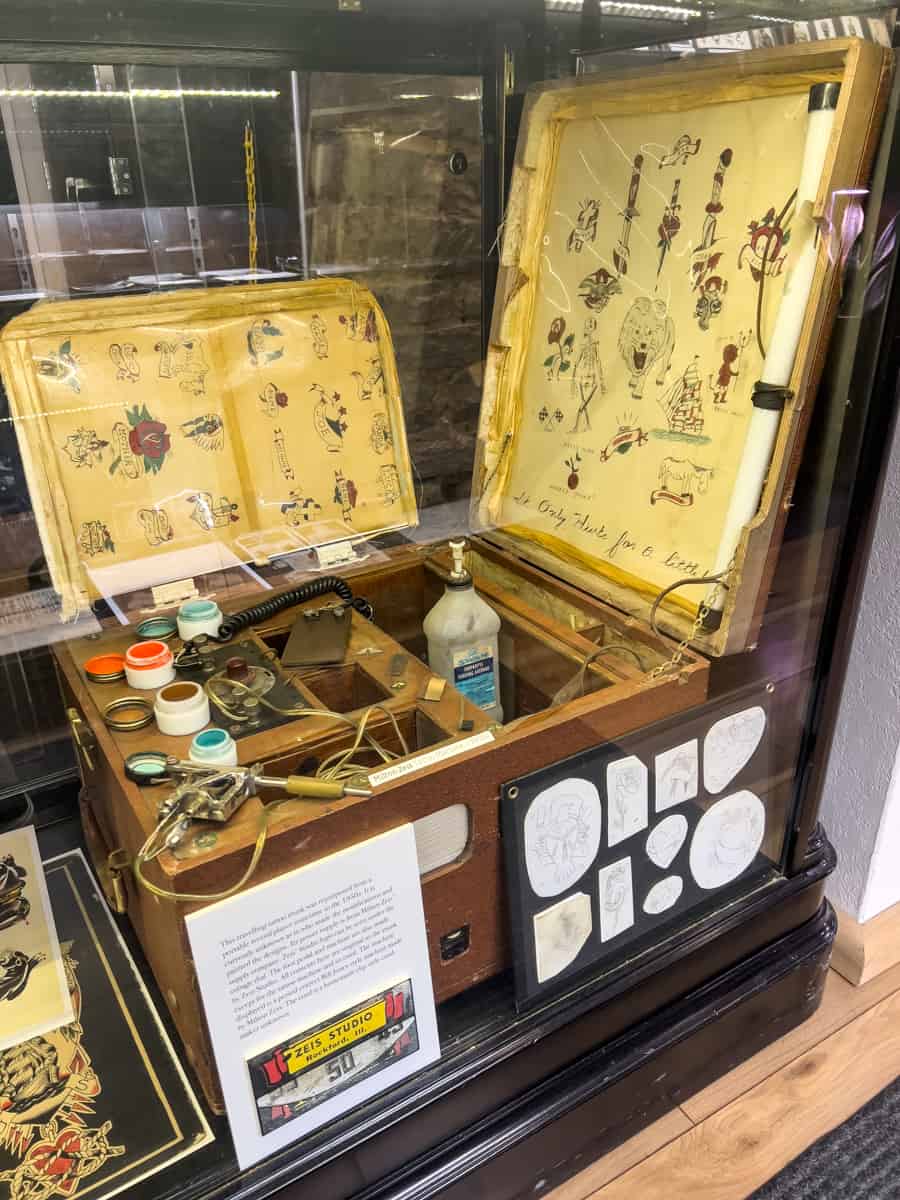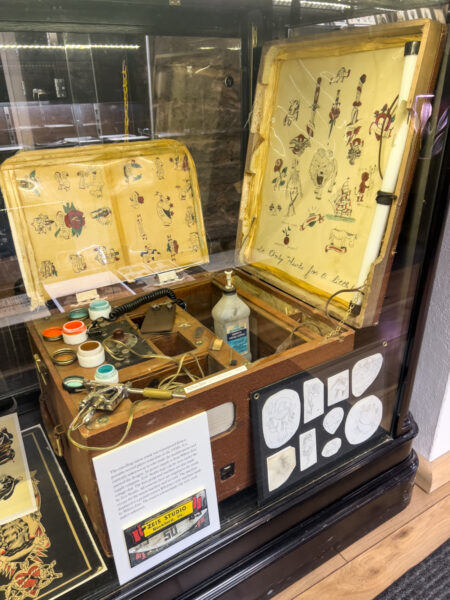 For me, however, while I really enjoyed looking at the items on display and learning about the history of a medium I had never given much thought to, it was a quick visit of about 20-30 minutes. Still, the items on display really were fascinating, and if you love exploring art museums or quirky museums, this is definitely a spot that is worth a quick stop.
Who knows, maybe you'll be inspired to get some of the art you see put on your body while you're there!
Looking for more places to visit nearby? Check out the Center for PostNatural History, the Last Wooden Street in Pennsylvania, and The Frick Museum.
---
Pittsburgh Tattoo Art Museum
Hours: Wednesday-Sunday: 11am-6pm

Cost: $5 Suggested Donation

Website: PittsburghTattooArtMuseum.com

Address: 5413a Walnut St
Pittsburgh, PA 15232
See map below for other area attractions.
---