Disclosure: This article may contain affiliate links. We will make a small commission from these links if you order something at no additional cost to you.
Did you know that Pittsburgh is home to the only remaining wooden street in Pennsylvania and one of the only wooden streets in the entire United States?
Roslyn Place is a short cul-de-sac in the Shadyside neighborhood of Pittsburgh, not far from UPMC Shadyside and popular attractions like Phipps Conservatory, the Carnegie Museum of Natural History, and the Pittsburgh Tattoo Art Museum. It can be found off of Ellsworth Avenue.
The world's first wooden streets can be dated back to 14th-century Russia. However, they began to really gain popularity in the 1820s and 1830s. In the 1850s, Nicolson blocks were patented and became popular.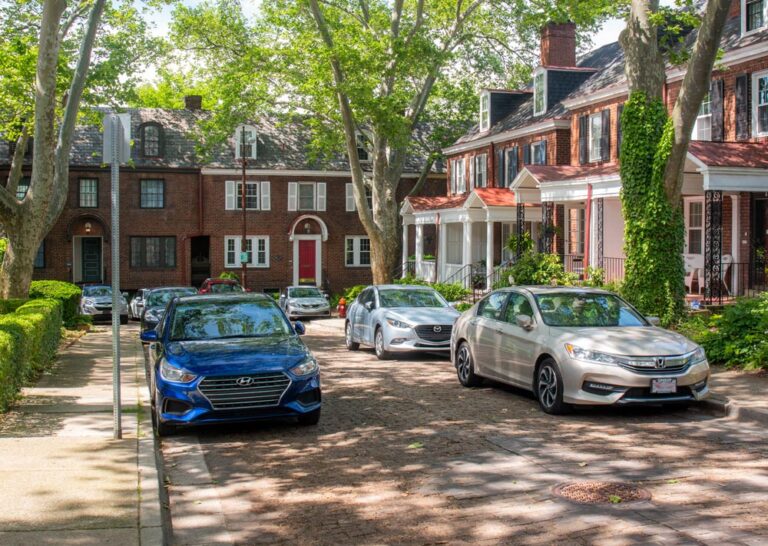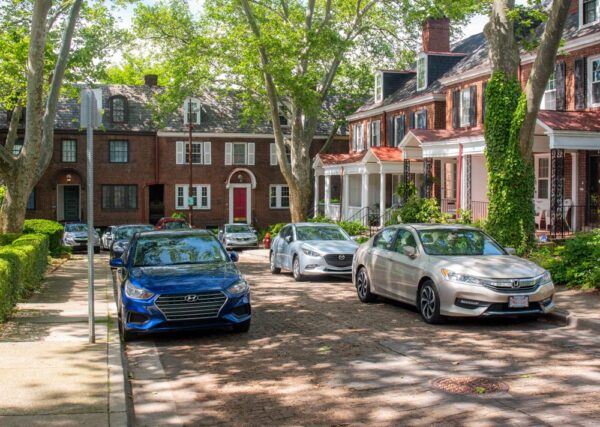 This style of wooden street used creosote-soaked wooden blocks to pave streets. While these blocks didn't last as long as cobblestone streets, they were easier to build because of the abundance of wood. The wooden blocks also made for a smoother ride and were quieter under horse-drawn carriages as compared to cobblestones.
Over the years, wooden streets became hard to maintain and have faded into history. Until recently, there was a block of Camac Street in Philadelphia that was also wooden, but it was paved over due to budget and maintenance issues (though there are reports that they may attempt to restore this historic block in the future).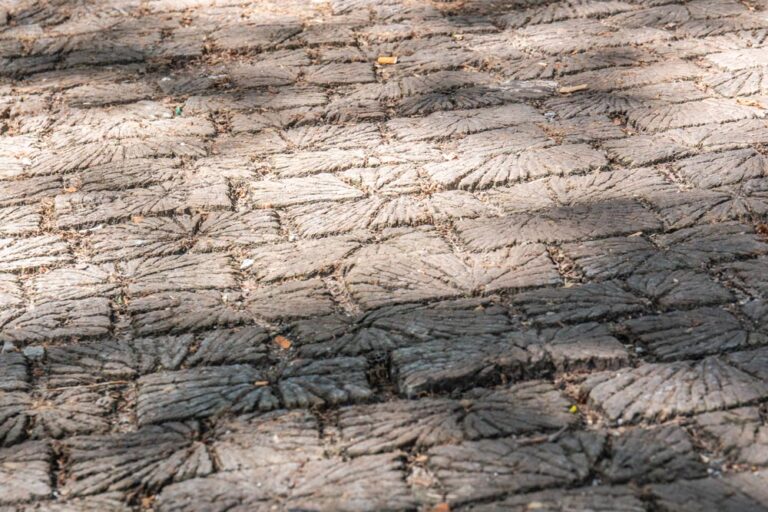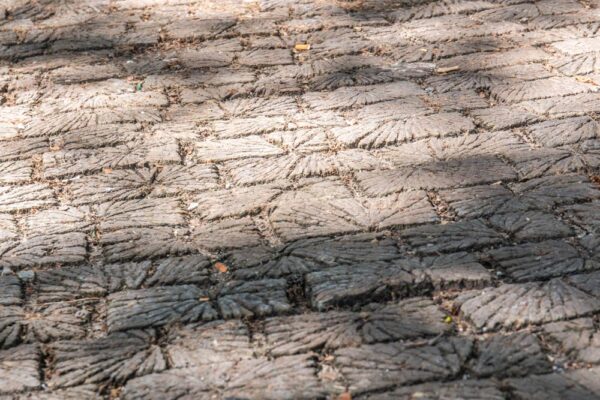 That leaves Roslyn Place as the only wooden street in Pennsylvania.
The street surface at Rosyln Place was created in 1914. While the street is less than 250 feet long, it required 26,000 oak blocks to pave.
Until the mid-1980s, the road only required regular maintenance. However, it underwent extensive reworking in 1985. Fortunately, the city opted to retain the street's historic character. Since then, repairs have been made with pieces of wood remaining from the 1985 renovation.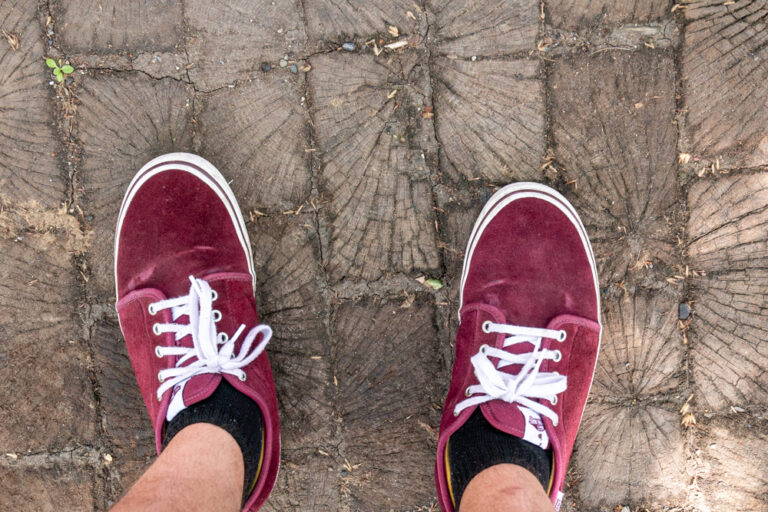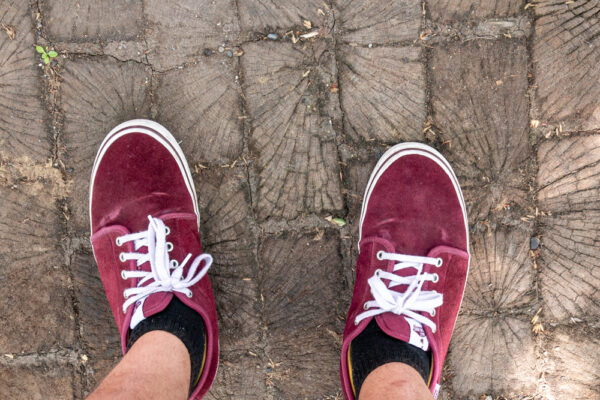 Today, Roslyn Place is a charming street in the heart of Pittsburgh. Thre are 18 beautiful homes that line the street and add a lot of historic character to the area.
In recognition of its history, the street has been named a Historic Landmark by the Pittsburgh History and Landmarks Foundation. It is hoped that the street can become a National Historic Landmark in the future, which would help to ensure its future preservation.
A stroll down the street takes little time as it's less than 300 feet in length. However, it gives you an opportunity to enjoy one of the most historic streets in the United States.
If you find yourself nearby, it's well worth a short diversion to see this beautiful and historic spot.
Where is Roslyn Place in Pittsburgh?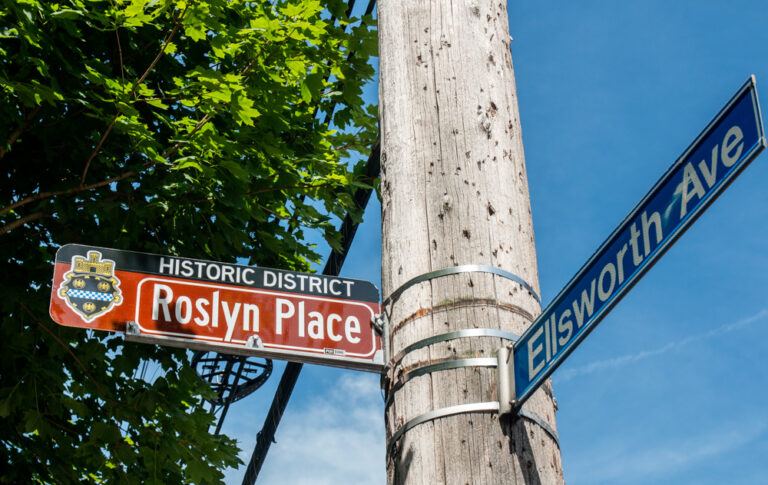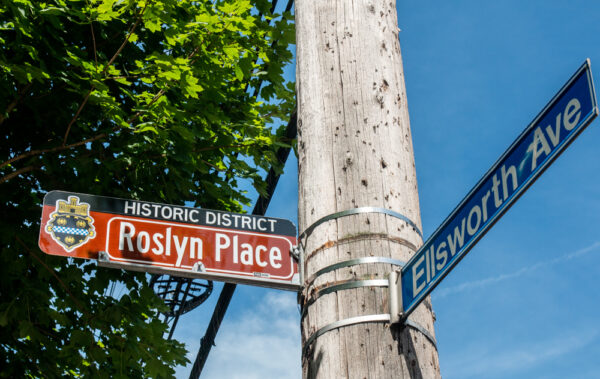 Roslyn Place is located just off of Ellsworth Avenue in the Shadyside neighborhood of eastern Pittsburgh.
It can be found at the following coordinates: 40.453209, -79.935912.
If you'd rather, you can also use the following address for your GPS: 522 Roslyn Place, Pittsburgh, PA 15232.
Given the narrowness of the street, I don't recommend parking on Roslyn Place itself (Please save those spots for homeowners).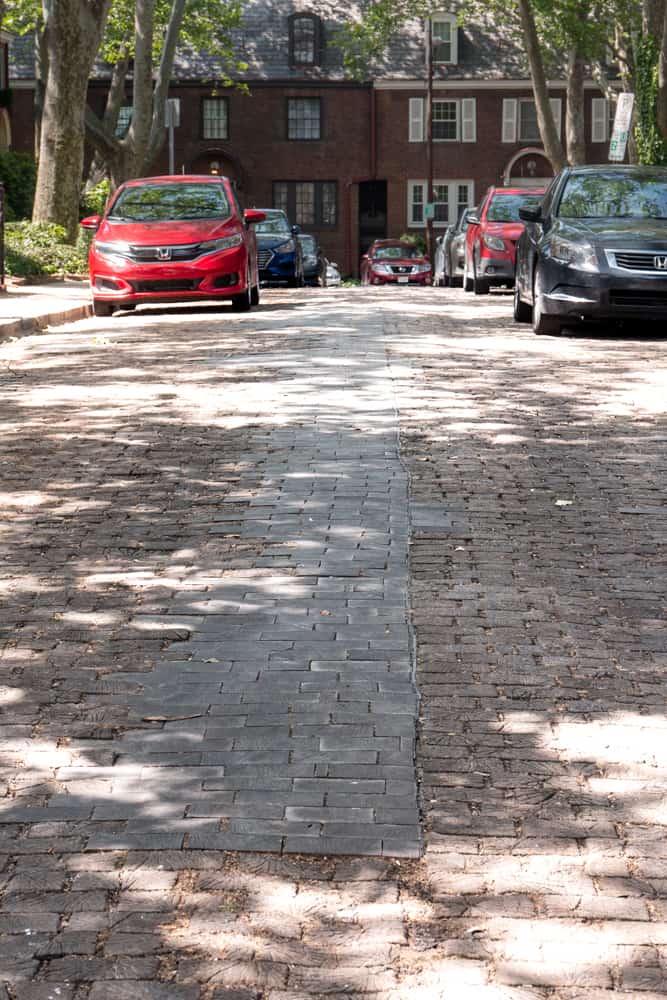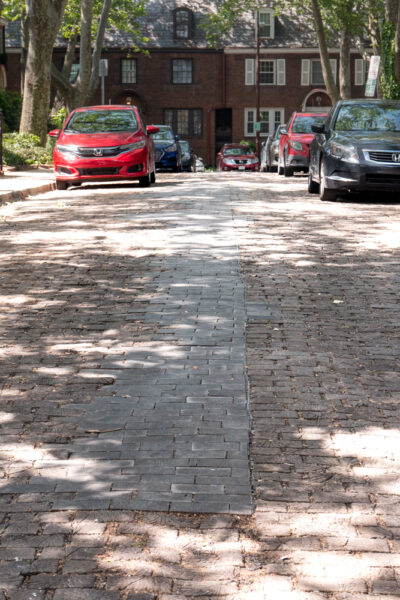 Street parking is available on portions of Ellsworth Avenue (make sure to keep an eye out of "No Parking" signs) as well as most of the cross streets in the area. When I visited, I parked on Copeland Street, right across the main road from Roslyn Place.
When visiting, please keep in mind that this is a street filled with private homes and respect those that live here.
It's also worth noting that wooden blocks tend to be more slippery in rain and snow than asphalt streets. If you are visiting when the road is wet, use caution when walking on it.
Looking for more free things to do in Pittsburgh? Check out Gravity Hill in North Park, the Steepest Street in the US, the Nationality Rooms at the Cathedral of Learning, and the Center for PostNatural History.