Disclosure: This article may contain affiliate links. We will make a small commission from these links if you order something at no additional cost to you.
Located in northwestern Butler County, PA, is Jennings Environmental Education Center. This Pennsylvania state park is often overshadowed by nearby parks like McConnells Mill State Park and Moraine State Park, but Jennings is also a remarkable place to visit.
What makes the Jennings Environmental Education Center special is that it is home to the only protected prairie ecosystem in all of Pennsylvania. This means that a hike here will give you the chance to see a type of environment that you won't be able to find anywhere else in PA.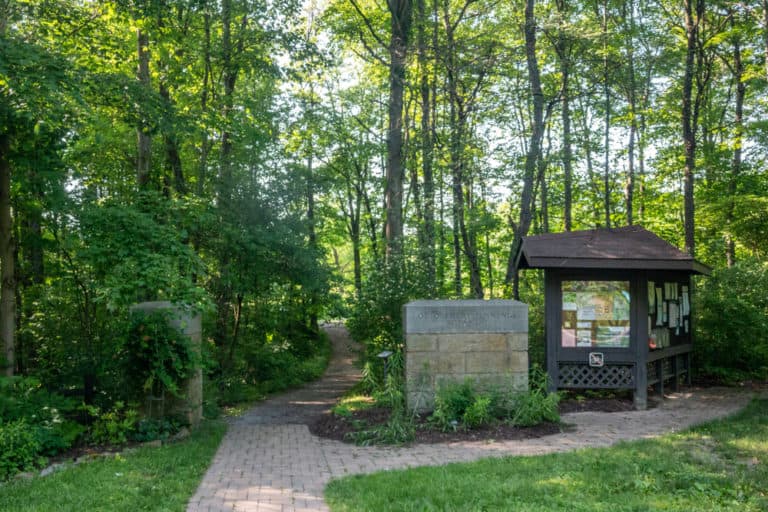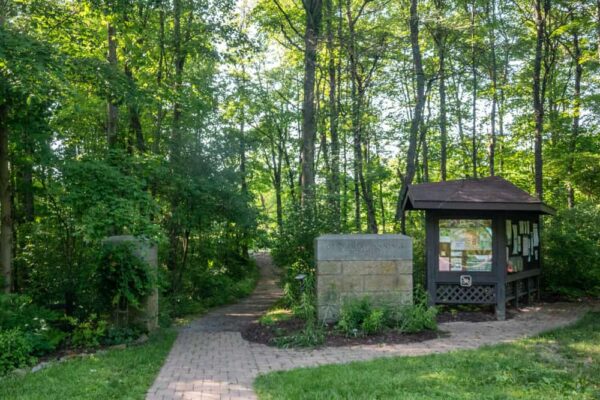 In order to see this special place, I decided to do a short hike through the prairie ecosystem portion of the park.
The 20-acre prairie at Jennings Environmental Education Center can be accessed from a parking lot along Route 528, just west of Route 8. From this parking area, the short Blazing Star Trail runs roughly a quarter mile through the prairie. While this trail is short, it passes through a beautiful landscape and is perfect for hikers of all skill levels.
The Prairie Loop Trail connects to the Blazing Star Trail in two places and does a loop skirting the edge of the prairie. I opted to hike Prairie Loop Trail in a clockwise direction, so I started it via the second access point for this trail, but you could just as easily hike this trail in a counterclockwise direction.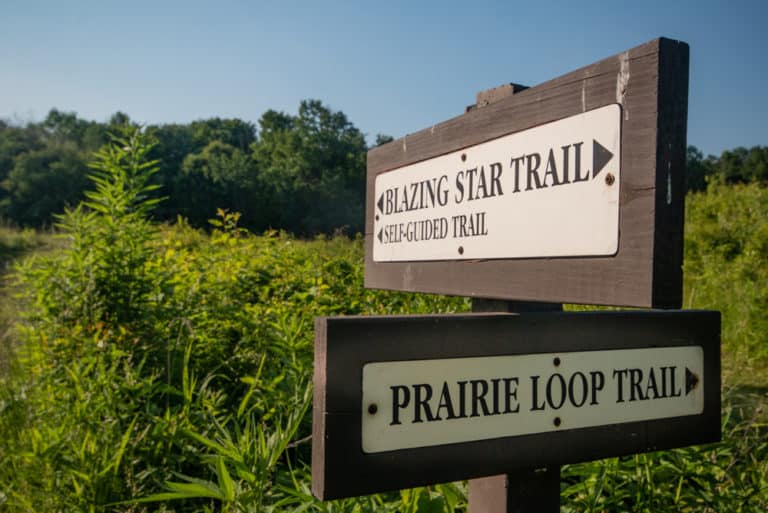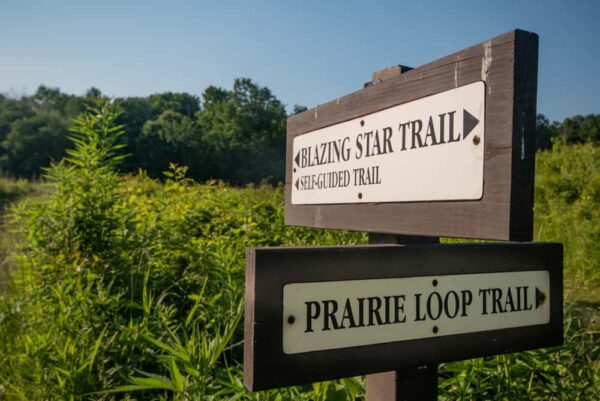 Along this flat trail, there are multiple signs that help to explain the uniqueness of the prairie ecosystem found here, as well as the animals and plants that call it home. While you are unlikely to see one, this prairie is one of the last places in Pennsylvania where the locally-endangered massasauga rattlesnake can be found.
While the Prairie Loop Trail is short, only about a quarter mile, it offers a great look at this unique-in-Pennsylvania ecosystem, and the signs offer a ton of great information about it.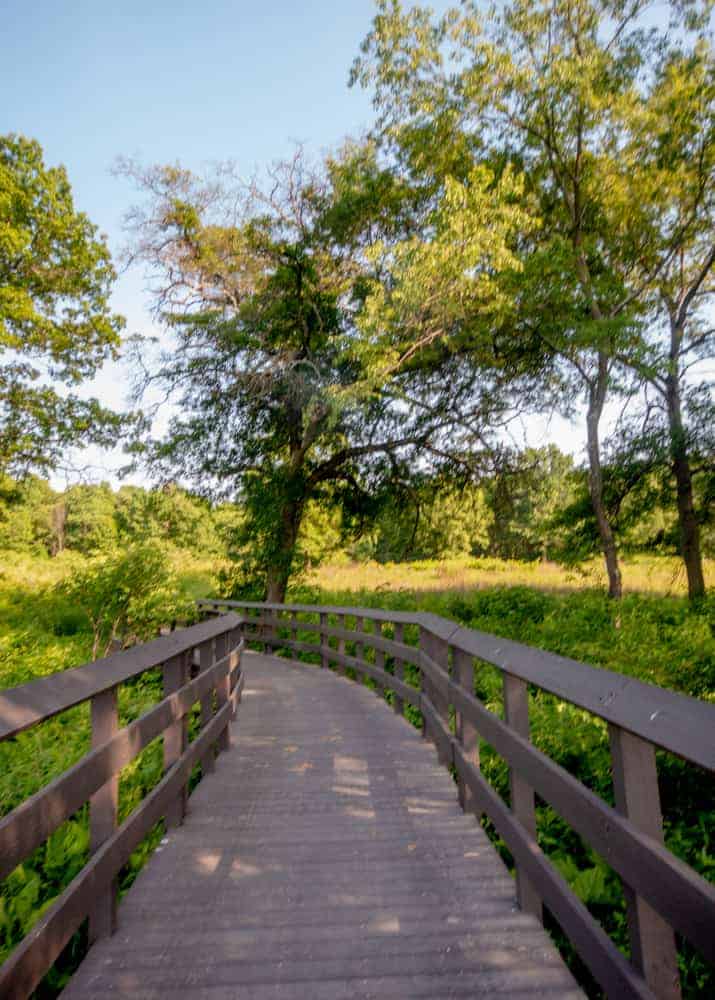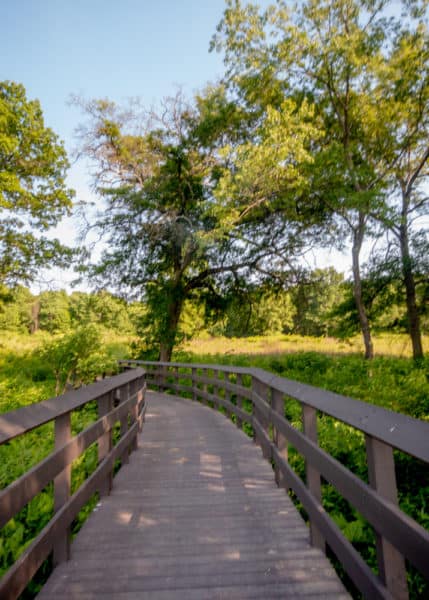 Once completing the Prairie Loop, you can return to your car along the way you came, making the hike roughly half a mile, or you can continue on some of the other trails at Jennings Environmental Education Center.
I personally decided to hike a bit along the Massasauga Trail, which added another half mile to my hike and looped back around to the parking area at the end, but you can add even more trails to make this a longer hike.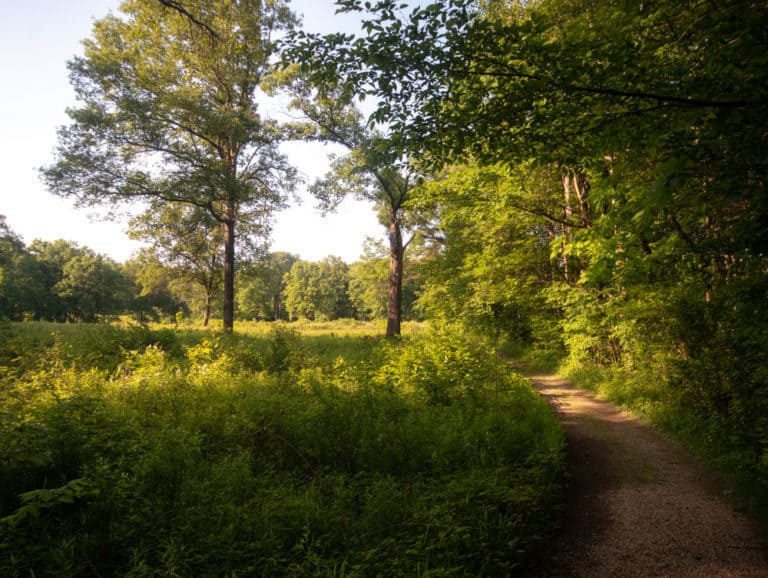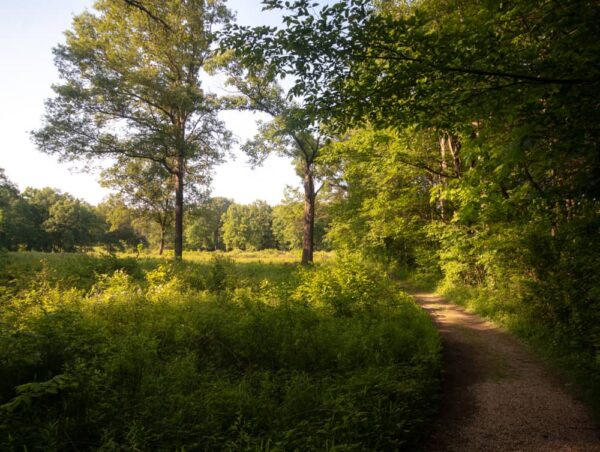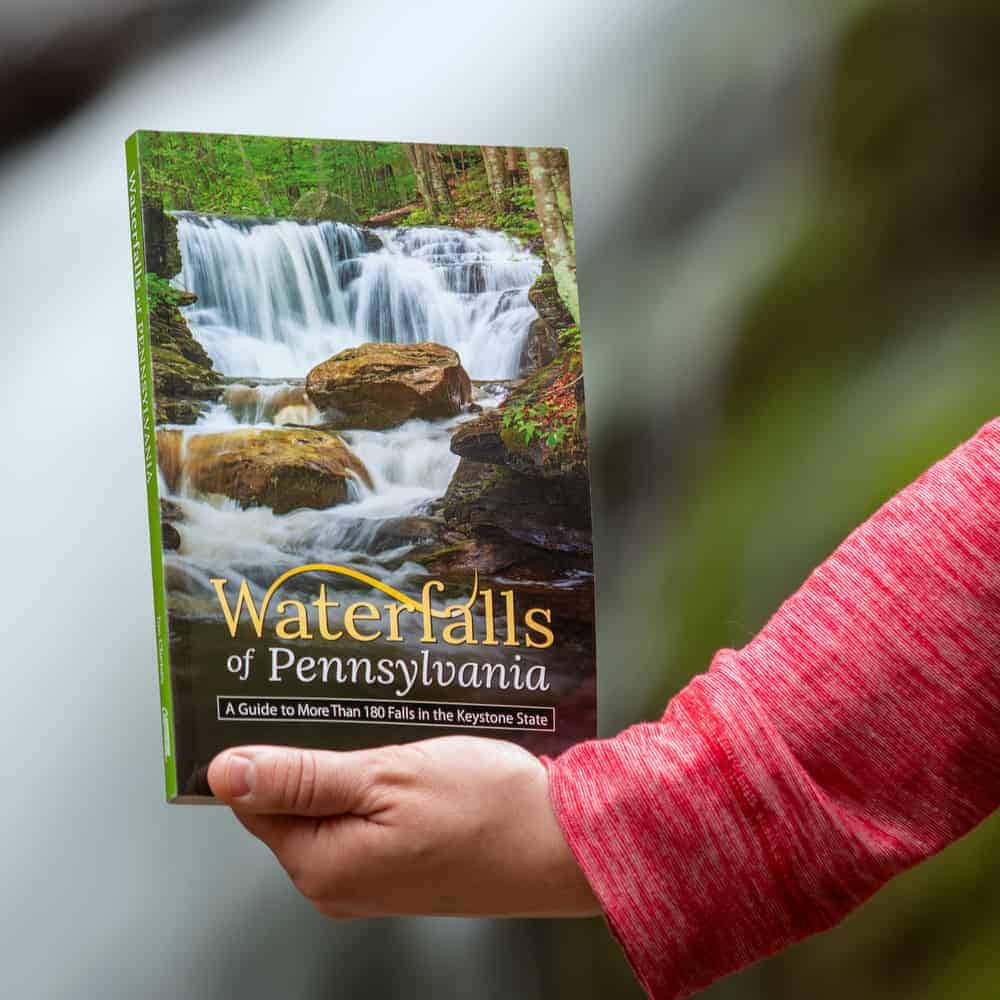 "Waterfalls of Pennsylvania" by Jim Cheney
If you love PA waterfalls, you won't want to miss this waterfall book from Jim Cheney, author of Uncovering PA, featuring more than 180 great waterfalls. Order it now on Bookshop.org or Amazon.
Whatever you decide to do, the prairie ecosystem at the Jennings Environmental Education Center is worth taking the time to explore. While the five miles of trails in this park tend to be on the easier side, they offer a great look into the natural beauty of northwestern Butler County.
If you're already in the area visiting spots like the nearby Moraine State Park, this is a great outdoor activity to add to your visit.
How to Hike the Prairie at Jennings Environmental Education Center
The prairie at the Jennings Environmental Education Center can be accessed from a parking area west of the intersection of Routes 8 and 528 (Prospect Road) in northwestern Butler County. The parking area is located at the following coordinates: 41.009753, -80.004730.
From this parking lot, take the Blazing Star Trail, which is adjacent to the information sign.
Looking for more places to visit in the area? Check out Hell's Hollow Falls, the Wolf Creek Narrows, the Harmony Museum, and the breweries in Butler, PA.
[Click here for information on how to use the coordinates in this article to find your destination.]