Disclosure: This article may contain affiliate links. We will make a small commission from these links if you order something at no additional cost to you.
When you think about pizza, Philadelphia probably isn't the first place that comes to mind. However, for a few years, Philly was home to what may have been the best pizza in America: Pizzeria Beddia.
Pizzeria Beddia was first opened in 2013 by Lancaster County native Joe Beddia. He quickly became known throughout the city and then throughout the country for his incredible pizzas, each handmade by Beddia. People would line up for hours to try one of the 40 pies he made each evening as he didn't take orders over the phone or the internet.
The pizza shop hype went through the rough when Bon Appetit's Andrew Knowlton named Pizzeria Beddia the best pizza in America and compared him to the finest sushi chefs in Japan for the dedication he put into his craft.
Unfortunately, creating 40 pizzas by yourself five nights a week isn't sustainable, and Pizzeria Beddia closed its doors in 2018 due to the chef's burnout. However, that wasn't the end of Pizzeria Beddia's story.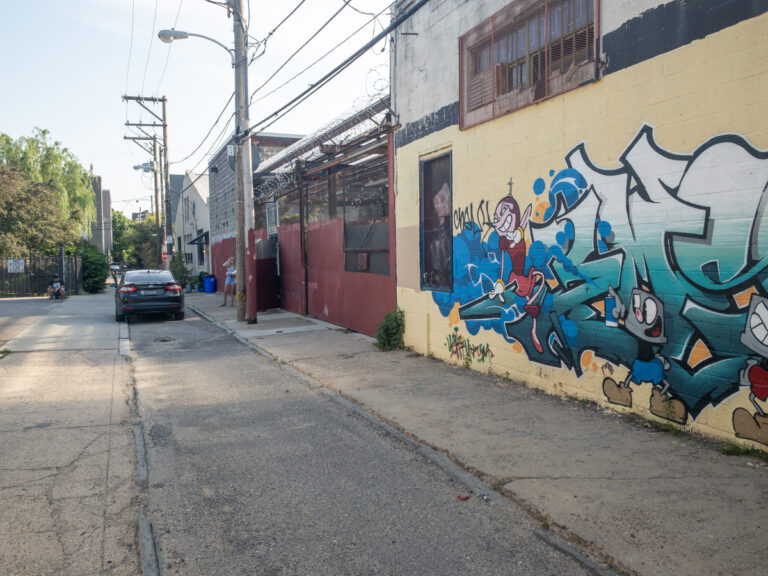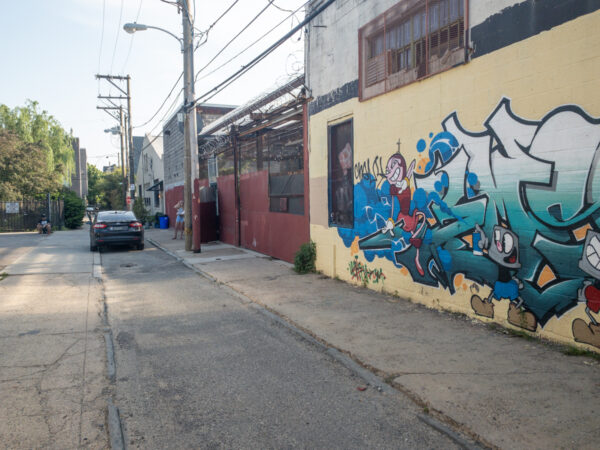 In early 2019, Pizzeria Beddia opened a second chapter as a full-service restaurant in a back alley in Philly's Fishtown neighborhood, only a few blocks from its original location.
While I never had a chance to eat at the original Pizzeria Beddia, this was still a spot that I wanted to try and see if it lived up to the hype. After all, I've tried some of Pennsylvania's best pizza shops, as well as some of its most interesting (like Altoona Hotel Pizza and Old Forge pizza). The spot being listed on Time's World's Greatest Places to Eat in 2019 made me even more interested in checking it out.
Unlike most restaurants, Pizzeria Beddia doesn't have a beautifully-planned storefront. Instead, this Philly restaurant can be found down a non-descript alley and, when it's not open, the storefront is completely closed off and looks like a vacant lot.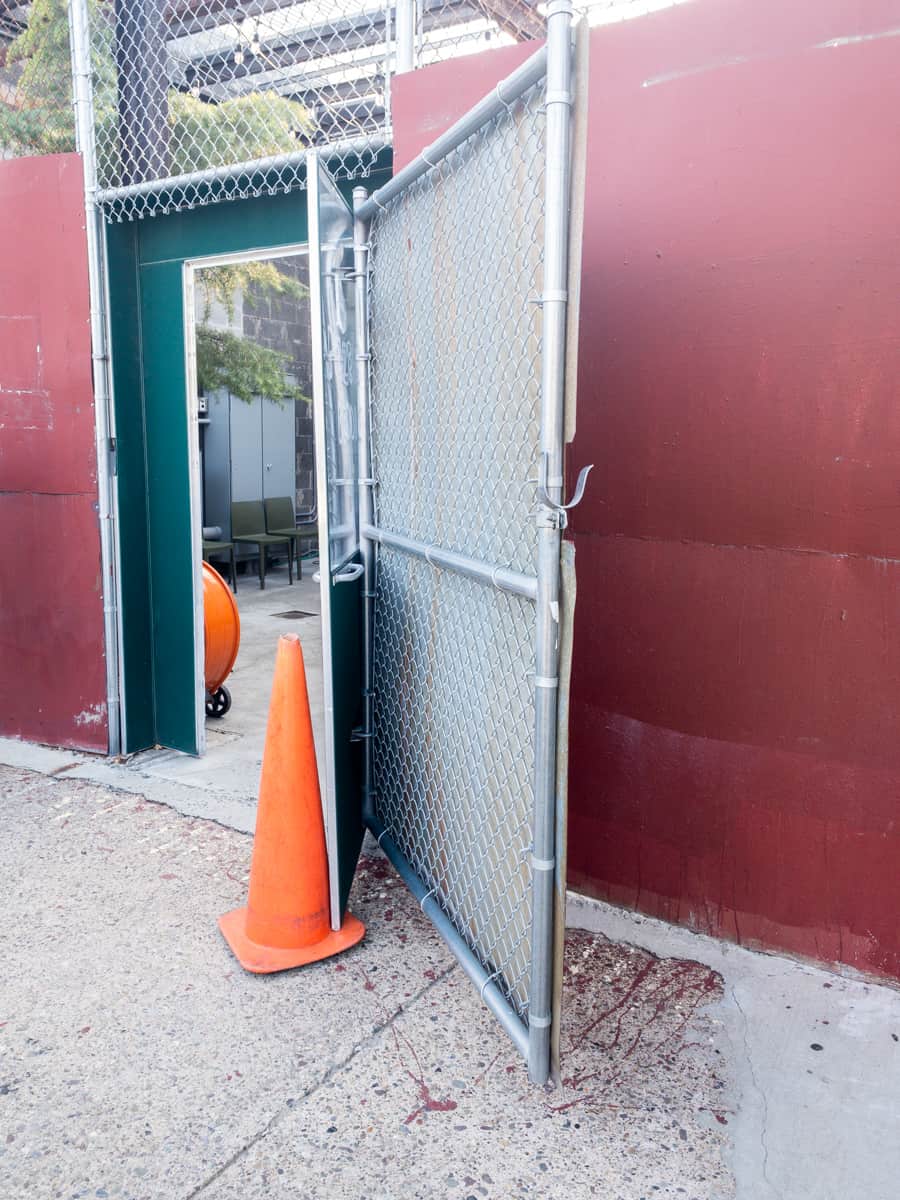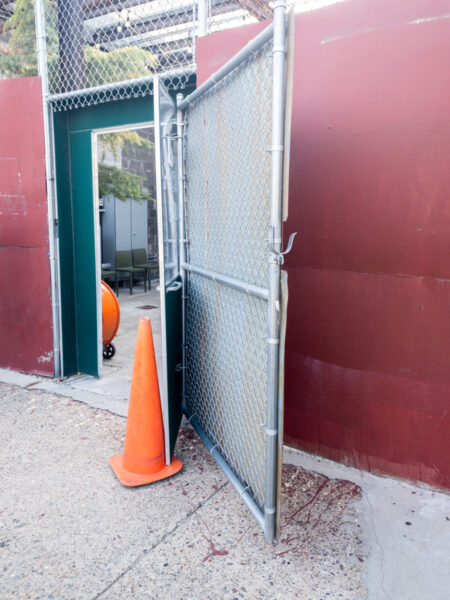 However, once beyond the metal gates, Pizza Beddia is actually a charming spot with a very bright and airy feel. Definitely a stark contrast to the exterior.
While it's nowhere near as difficult to get a pizza as it used to be, reservations are still accepted at Pizzeria Beddia up to a month in advance. That being said, even on a weekend, there are reservations to be had the day of most of the time. Still, having a reservation here is probably a good idea if you want to get seated at a specific time or if you are dining with a large group.
Despite moving into a much larger space with a full kitchen staff, the menu at Pizzeria Beddia is still pretty limited. In fact, the menu consists of just nine appetizers, five different pizzas, and two dessert options.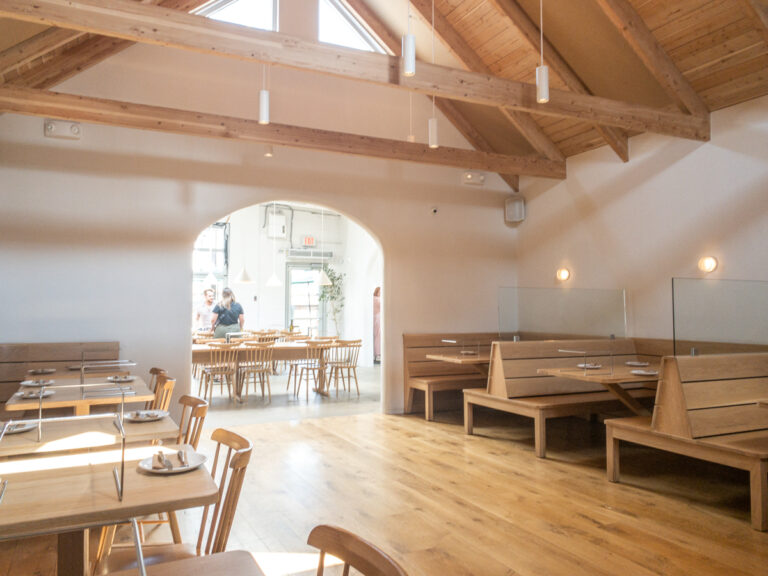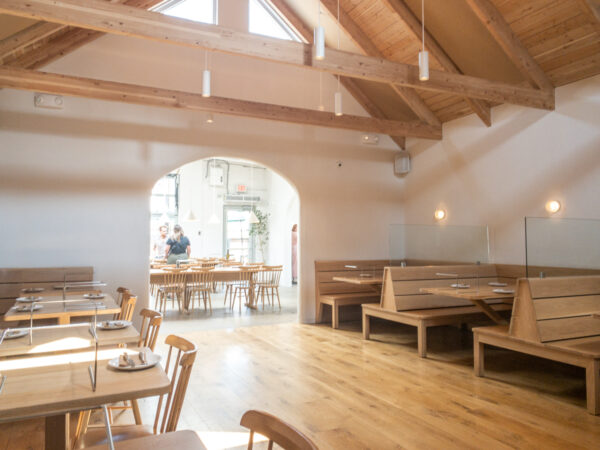 The drink menu consists of a nice selection of Israeli wines, along with a few cocktails, beers, and non-alcoholic drinks, but is also quite limited in the number of offerings as well.
Despite this simplicity, ordering here is a bit of a challenge because I wanted to try everything on the menu. Nevertheless, after some careful consideration, my wife and I opted to go with the judion beans for an appetizer and kept it simple with a pepperoni pizza for the main course.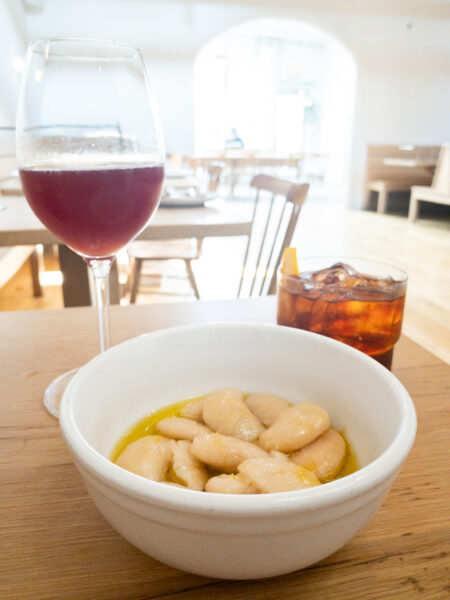 The judion beans came out quickly and were served in a single bowl. While it was definitely on the small side, the flavor and creaminess of these large beans was fantastic, which is even more impressive because it seems to be little more than a small bowl of beans in olive oil. These are one of the restaurant's signature dishes, and it's not hard to see why when eating them.
Our pizza came out quickly, and I was excited to try the offspring of what was dubbed the country's best pizza as it looked and smelled absolutely delicious.
Biting into it, I could tell that this pizza was special, and it definitely knocks the socks off of your typical local pizza shop that you can find in just about any neighborhood in the country. That being said, the massive hype surrounding the restaurant did make me feel like I was missing something.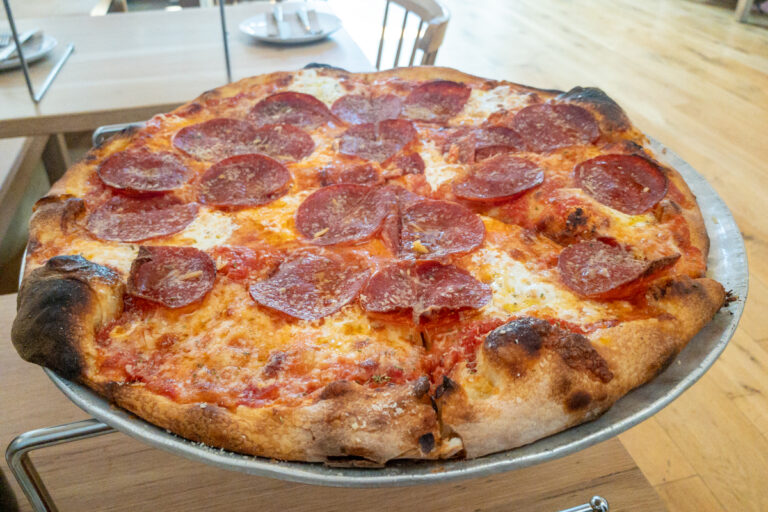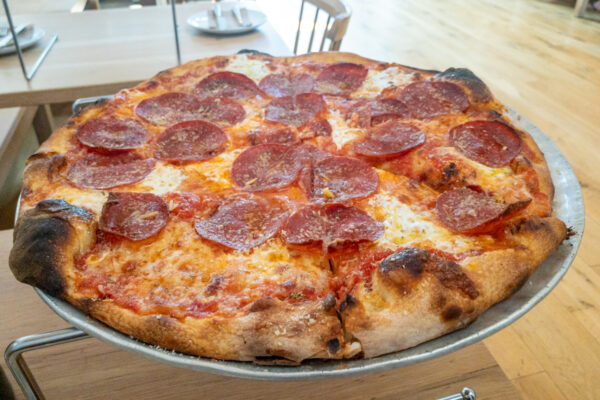 While the pizza was undoubtedly delicious, I did have to wonder how it compared to the pizzas that Joe Beddia was personally cooking in the restaurant's past iteration.
Still, if you are looking for a very, very good pizza, this is definitely a spot to visit. And, if you are looking for something more adventurous, their limited menu includes pizzas with everything from dandelion greens to pickled chilis.
I would be remiss if I didn't also mention the excellent drinks and desserts that we got to try at Pizzeria Beddia.
During our visit, we had a chance to try three different drinks at the restaurant: their daily wine special, the Amaro Old Fashion cocktail, and a great beer from Human Robot Brewing Company, a nearby Philly brewery. Each of these three drinks was quite good, and you could tell that care had been taken in picking what to offer on their limited drink menu.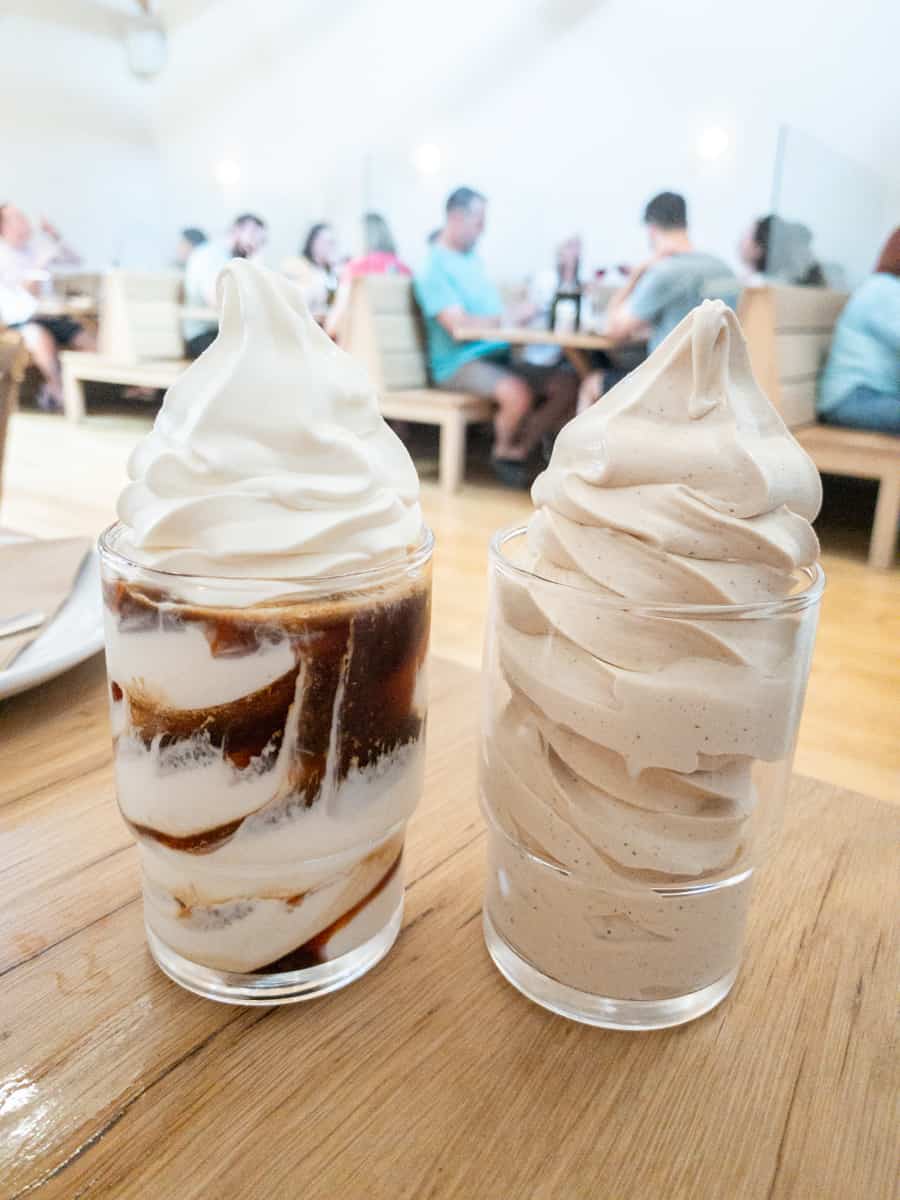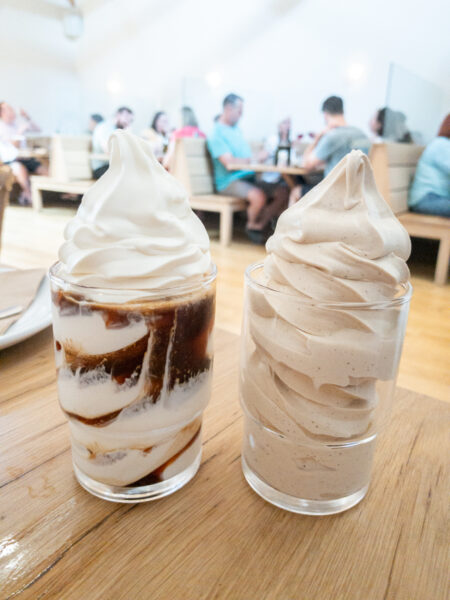 For dessert, I had heard really good things about the soft service ice cream at Pizzeria Beddia, so we opted to try one of each flavor: sweet cream and coffee. Both of these were incredibly good and some of the best soft service ice cream I've ever had. (Tip: Get them to add a shot of amaro added to the sweet cream and thank me later.)
Having never eaten at the original Pizzeria Beddia, it's probably wrong to try and compare the current iteration to it. Ultimately, though, Pizzeria Beddia is really delicious and quite a pleasant dining experience. While it might no longer be home to the best pizza in America, this is definitely a great spot to eat in the city and somewhere that will be high on my list for a return visit.
Pizzeria Beddia can be found at 1313 North Lee Street in the Fishtown section of Philadelphia. It is open for dinner every day of the week.
Looking for more places to visit nearby? Check out the Best Beer Gardens in Philly, my favorite Philadelphia Museums, the Neon Museum of Philadelphia, and Where to Eat in Reading Terminal Market.