Disclosure: This article may contain affiliate links. We will make a small commission from these links if you order something at no additional cost to you.
I've written about well over 1,000 different places in PA on this site, and none have been more popular than the Abandoned Pennsylvania Turnpike in Buchanan State Forest. However, when I learned that there was another piece of PA's transportation history hidden just around the corner from this popular destination, I knew I had to check it out.
Known as the South Pennsylvania Railroad Aqueduct (though I don't know that it's really an aqueduct), this structure was built in the 1880s at the same time the nearby Ray's Hill Tunnel and Sideling Hill Tunnel were being constructed.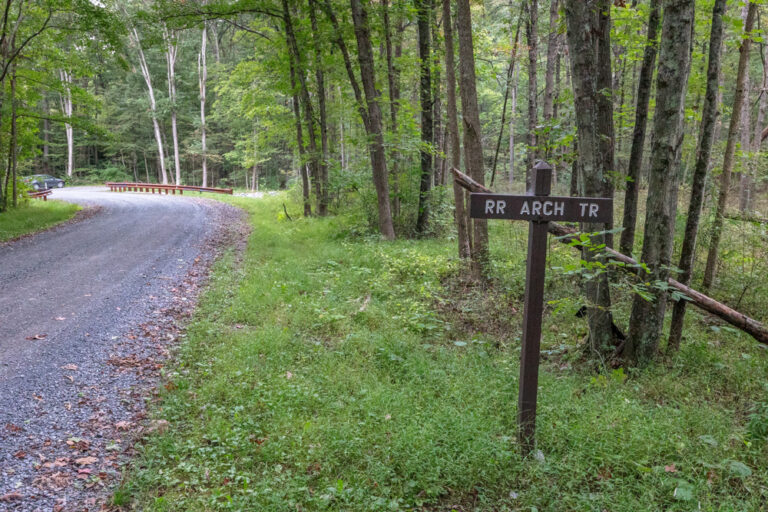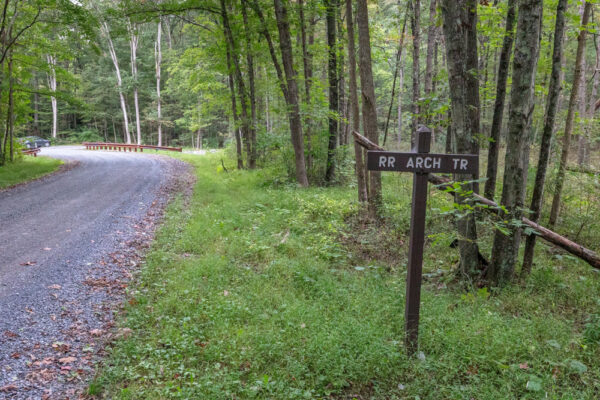 However, due to increasing costs for building the South Pennsylvania Railroad, work was stopped and the railroad never ran. And, while the nearby tunnels were worked into the Pennsylvania Turnpike half a century later, many other parts of the palnned railroad were simply left abandoned and, over time, lost to nature.
Somewhat miraculously, the aqueduct along a seemingly unnamed tributary of Oregon Creek has remained in quite remarkable shape after nearly 150 years.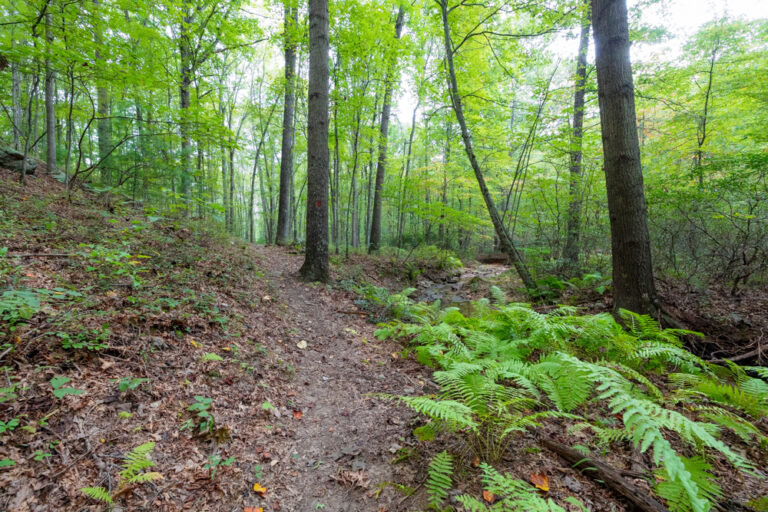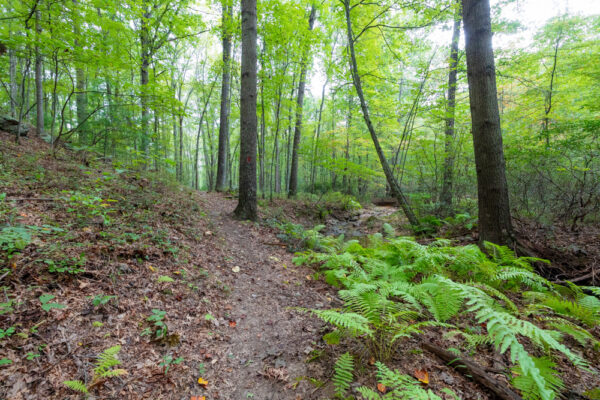 Wanting to see this historic piece of Pennsylvania railroading history, I took a short hike to see it.
Parking for the South Pennsylvania Railroad Aqueduct is actually the same as the middle spot for the PA Turnpike and is only half a mile from the Abandoned German POW Camp in Buchanan State Forest. Doing all three spots in one visit definitely makes for a great half-day trip.
This parking area can be found adjacent to the small tunnel at the following coordinates: 40.047373, -78.153258.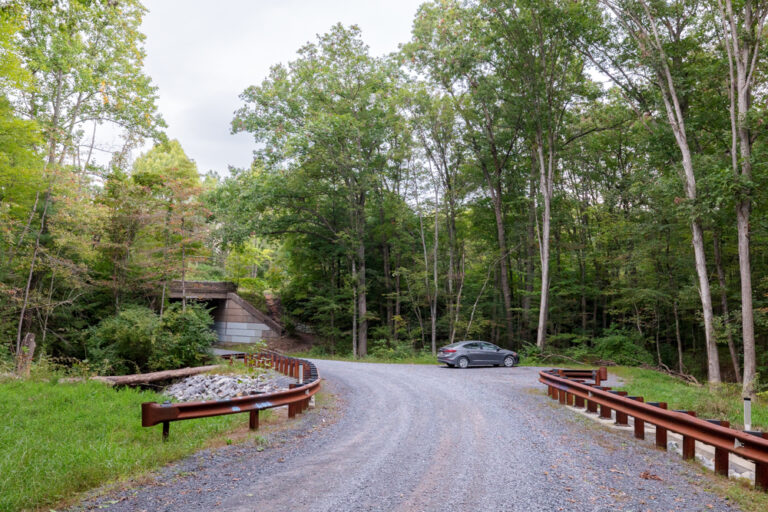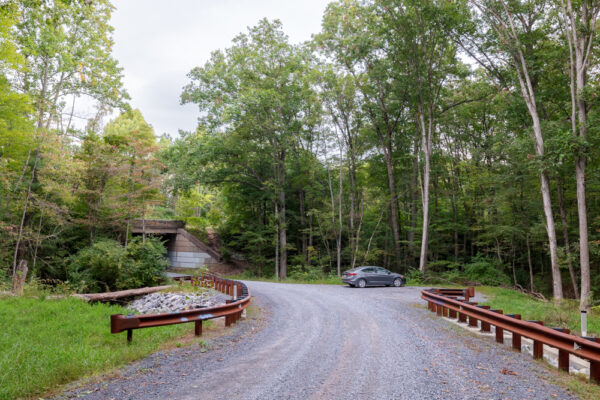 This area is big enough for a handful of cars and is located along Oregon Road.
Note that Oregon Road is a gravel road and is narrow in spots, so care needs to be taken when driving on the road. However, I've never had any issues getting a standard car down the entire length of Oregon Road from Route 30 to North Valley Road. (Note that this road is likely not maintained during the winter months and conditions can change).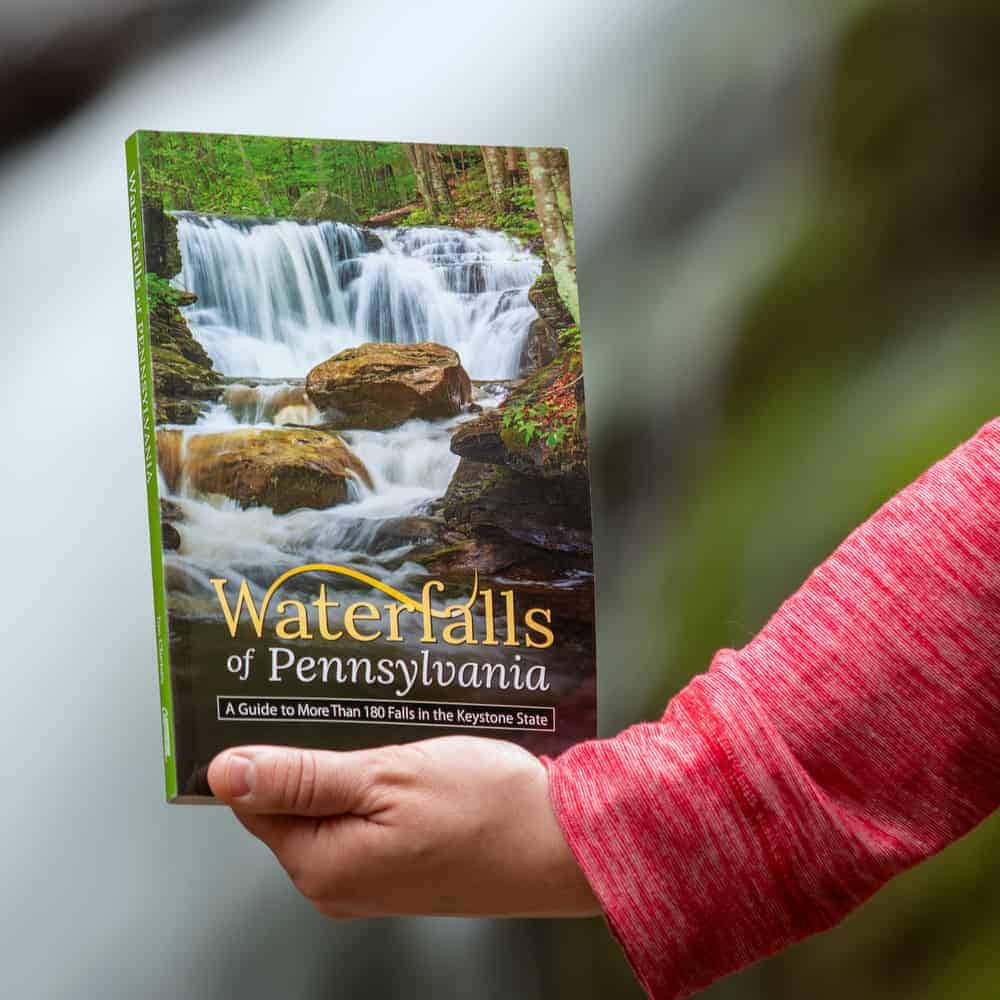 "Waterfalls of Pennsylvania" by Jim Cheney
If you love PA waterfalls, you won't want to miss this waterfall book from Jim Cheney, author of Uncovering PA, featuring more than 180 great waterfalls. Order it now on Bookshop.org or Amazon.
From the parking area, walk away from the tunnel towards a bend in the road for about 50 yards. At the bend in the road, you should see the trailhead for the red-blazed Railroad Arch Trail on your left.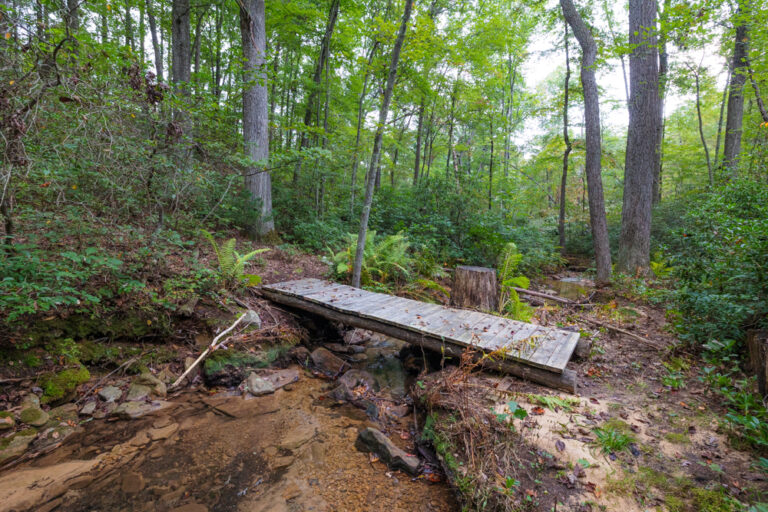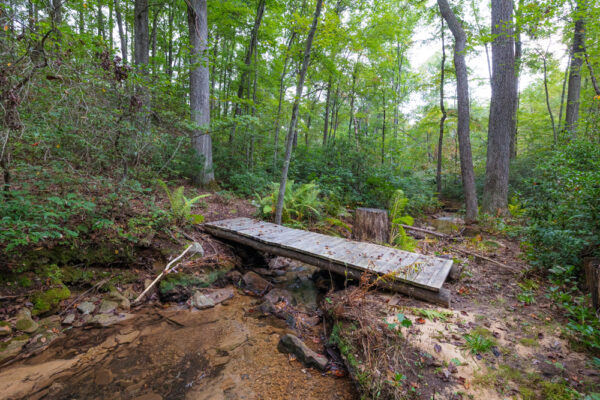 The Railroad Arch Trail is about a third of a mile long and is a flat and easy hike for the entire route to the arch. Along the way, it passes adjacent to and then over the small unnamed stream that flows through the aqueduct.
This is a beautiful little waterway, and I very much enjoyed the short hike along it.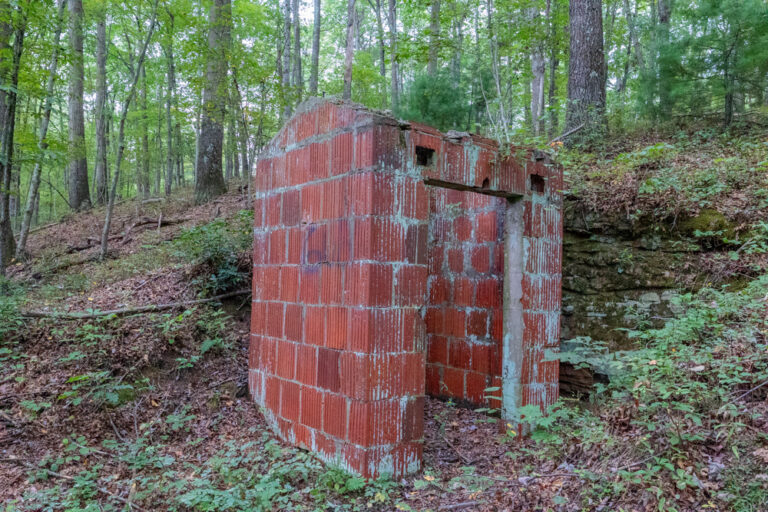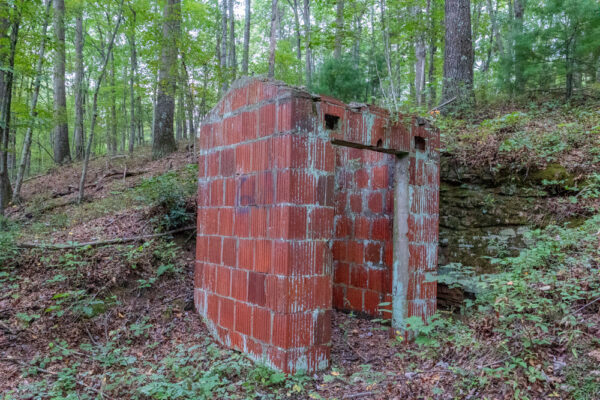 Shortly after leaving Oregon Road, the trail passes by a small concrete building that was used to store dynamite during the construction of the arch and the nearby tunnels. While this isn't a focal point of the hike, it's still a neat piece of PA history.
Before you know it, the South Pennsylvania Railroad Aqueduct will come into view shortly after passing the concrete shed and over the small bridge.
This is an amazing work of engineering and looks just as good as the day it was completed nearly 150 years ago.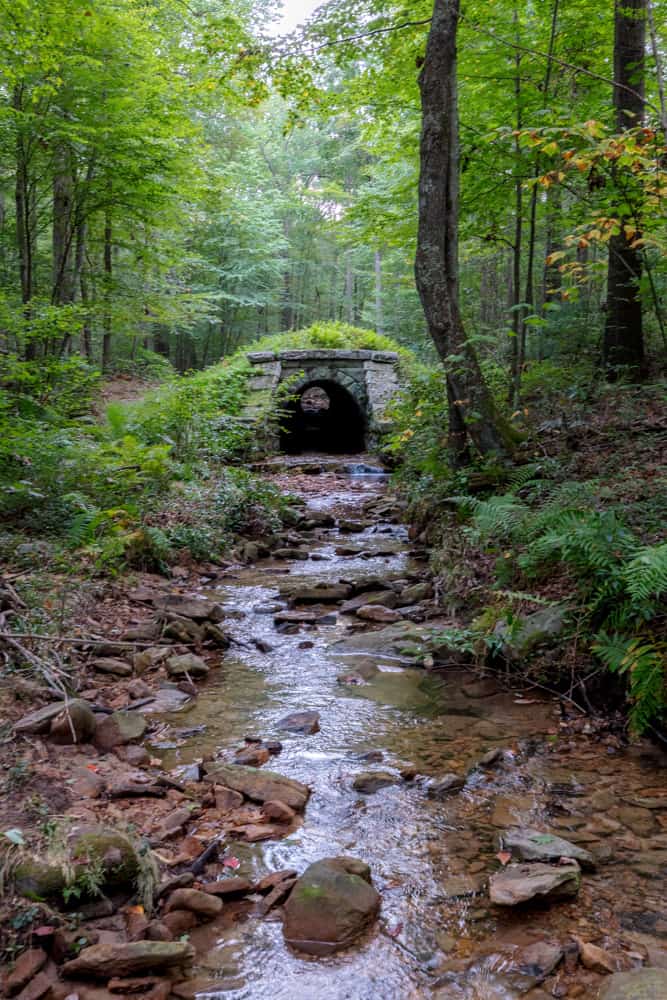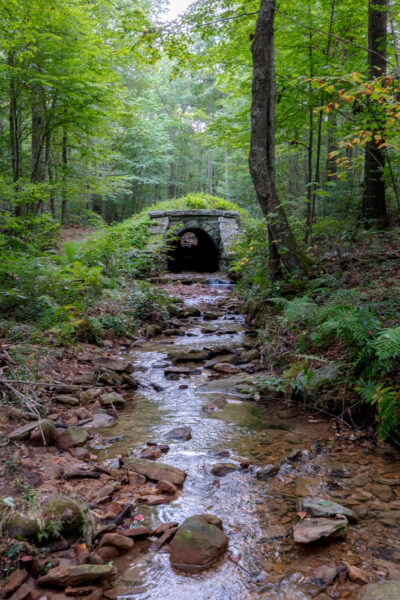 While this might be a somewhat inconsequential piece of railroad infrastructure, the craftmanship here is stunning. It is said the workers for this tunnel were brought in from Sicily and hand-cut local stones to make this arch.
Even more amazingly, no motor was used in its construction!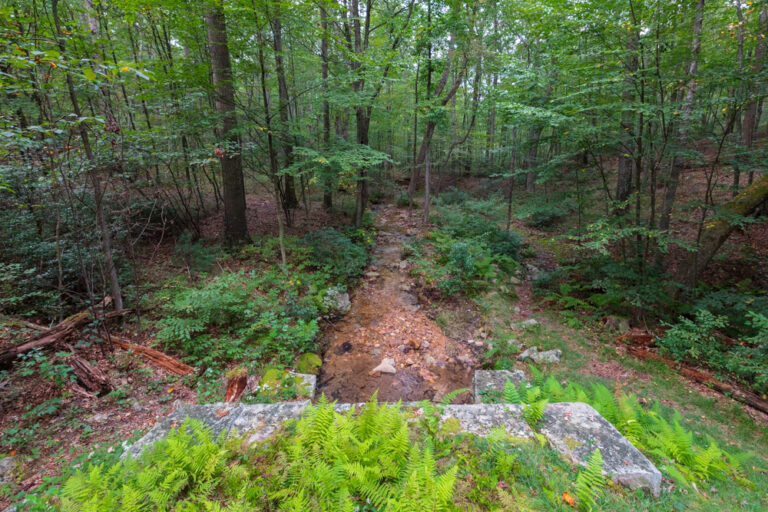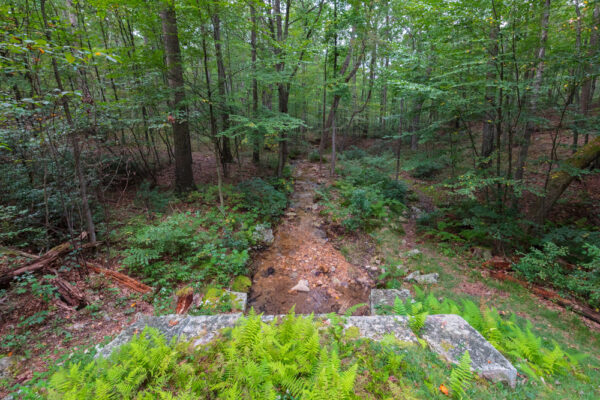 This tunnel is 199 feet long and is 15 feet high and 10 feet wide (though the opening itself is actually much smaller than that (maybe 4 feet tall by 4 feet wide).
While the Railroad Arch Trail more or less ends at the outlet of the aqueduct, I opted to continue walking along the edge of the tunnel to the far end. While it doesn't really look any different than the near end, it's still neat to examine this structure a bit more closely.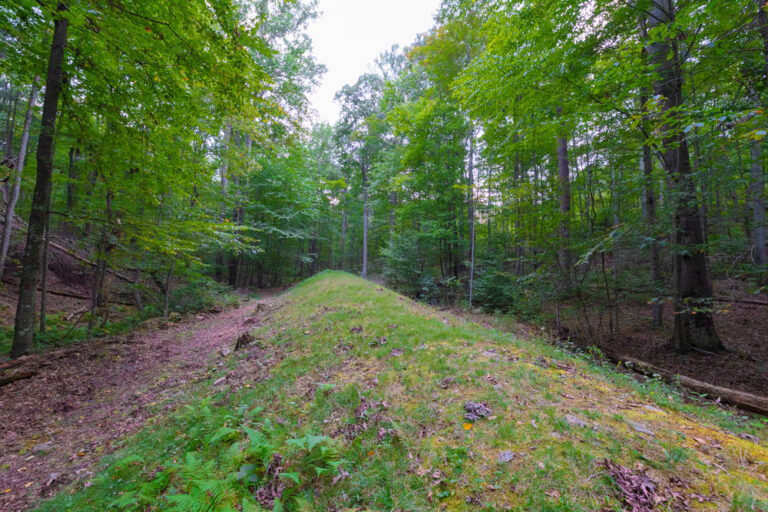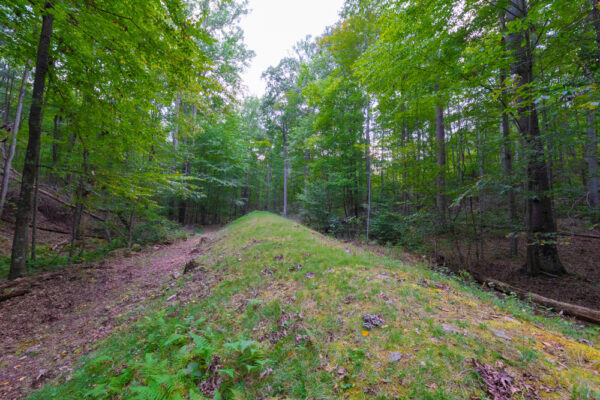 A short distance off to the left of the arch, there is a large mound of dirt that's maybe 40 feet in height. This mound appears to be man-made and is likely excess dirt from one of the many projects in the area.
Once you've had a chance to fully enjoy the South Pennsylvania Railroad Aqueduct, simply retrace your steps back to your car, which will give you about a 2/3 of a mile roundtrip hike. You could also continue following the red-blazed South Penn Trail, which eventually connects to the Abandoned Turnpike near Sideling Hill Tunnel.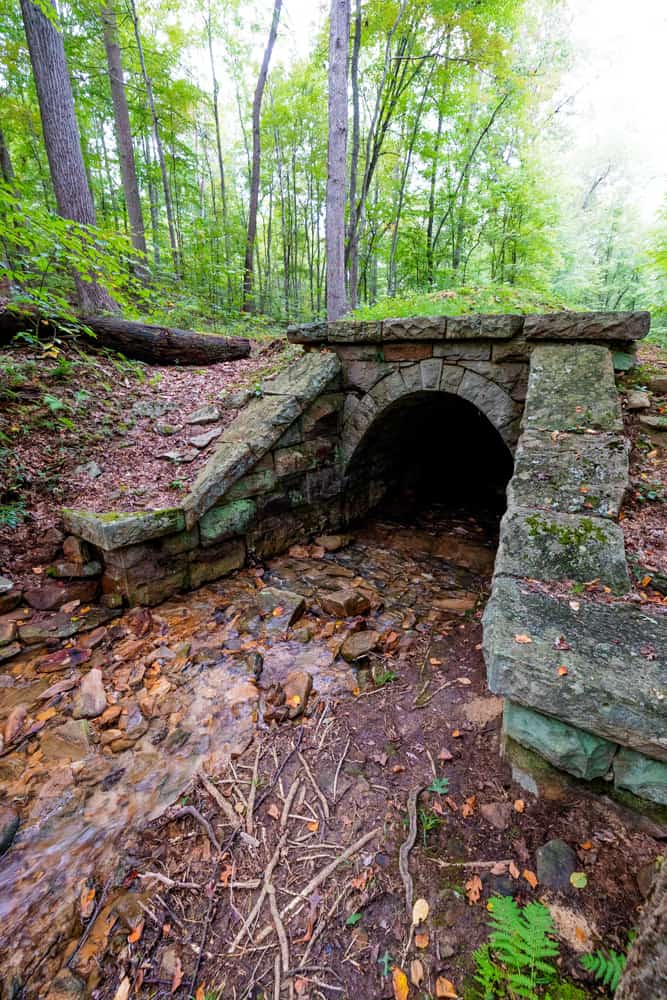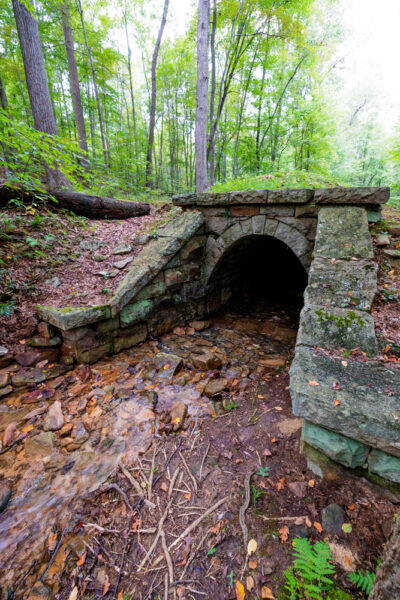 Without question, the South Pennsylvania Railroad Aqueduct is a remarkable piece of the state's transportation history and the craftsmanship on display is quite amazing. That being said, I wouldn't plan a trip here just to see this spot unless you are a huge railroad buff.
Fortunately, with the Abandoned Turnpike at the same parking area and the Abandoned POW Camp less than half a mile away, there are plenty of spots to keep you occupied in this corner of the Alleghenies, making this somewhere I highly recommend checking out.
Looking for even more great spots to visit? Check out the best places to see trains near Altoona, the covered bridges of Bedford County, and Jarrett Falls.
[Click here for information on how to use the coordinates in this article to find your destination.]