Disclosure: This article may contain affiliate links. We will make a small commission from these links if you order something at no additional cost to you.
There are 124 state parks in Pennsylvania, but none are smaller than Sand Bridge State Park in Union County, PA.
That's right, at only three acres in size, Sand Bridge State Park is the smallest state park in Pennsylvania.
It was purchased by the state in 1905 and was, at first, part of the White Deer State Forest District. In the 1930s, the Civilian Conservation Corps built several pavilions on this land, and, in 1978, it was named a state park.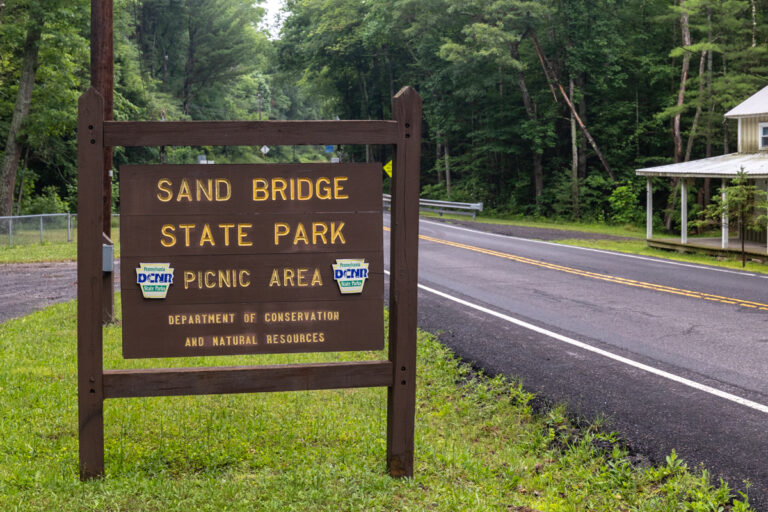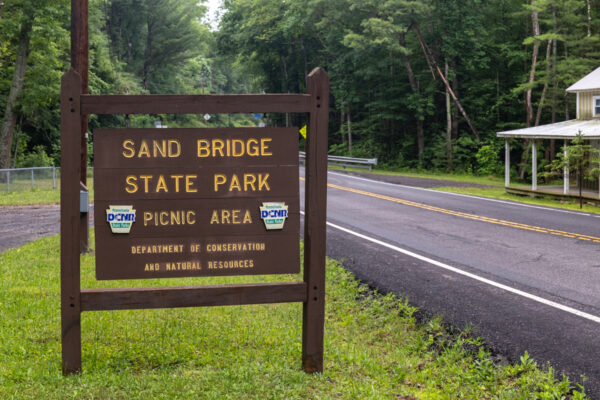 Interestingly, while it would seem likely that there would be some sort of sandy bridge in the area, no one knows why this area became known as Sand Bridge. Nevertheless, the park bears this name today.
While Sand Bridge State Park is surprisingly beautiful, there isn't a ton to do here. Because of that, it's likely that you are wanting to check it out for one of three reasons: you'll be driving past it anyway, you are trying to visit every state park in PA, or you simply want to novelty of visiting the smallest Pennsylvania State Park (or some combination of the three).
However, no matter what brings you to this park, I've got everything you need to know below.
Where is Sand Bridge State Park?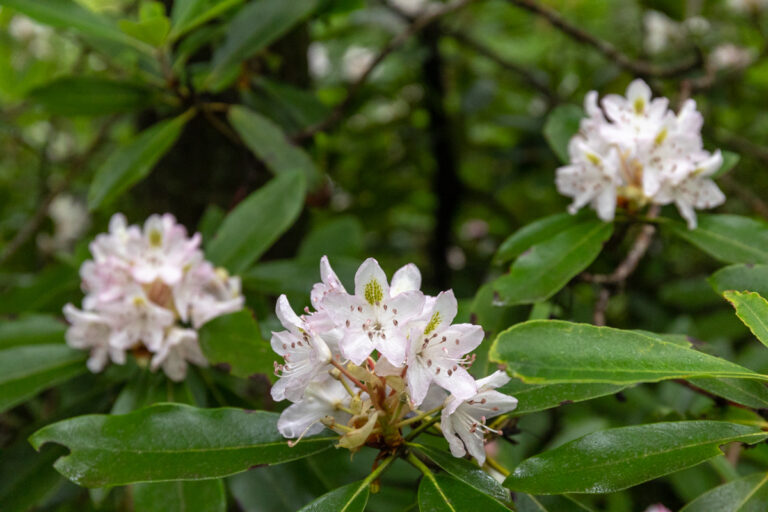 Sand Bridge State Park is located in northwestern Union County, not too far from Centre County and Clinton County. It is surrounded on three sides by Bald Eagle State Forest but is also close to two other state parks: RB Winter State Park and McCalls Dam State Park (The sixth smallest state park in PA).
Sand Bridge State Park is located directly along Route 192, which is also known as Buffalo Road. It is located about 15 minutes from Mifflinburg and 20 minutes from Lewisburg, which makes it relatively easy to visit, especially compared to some of the other small state parks in the state.
The park can be found at the following address: 13180 Buffalo Rd, Mifflinburg, PA 17844. You can also use these coordinates if you prefer: 40.987202, -77.126543.
Exploring Sand Bridge State Park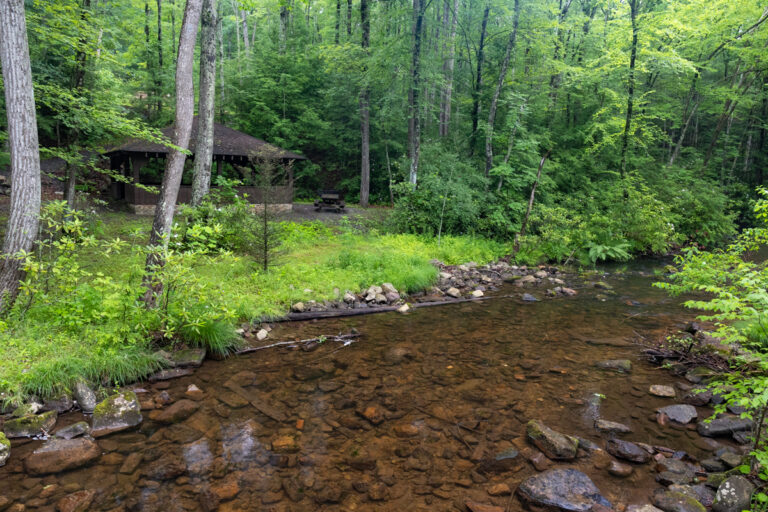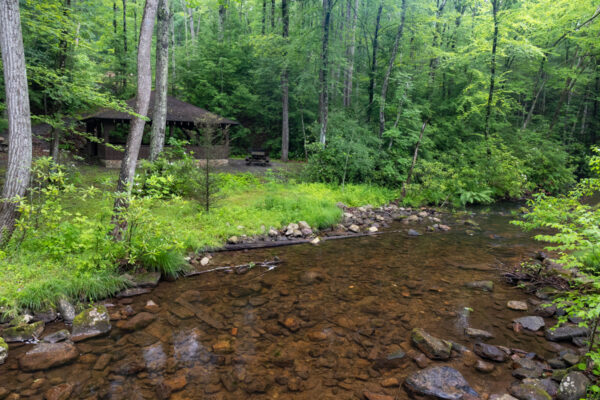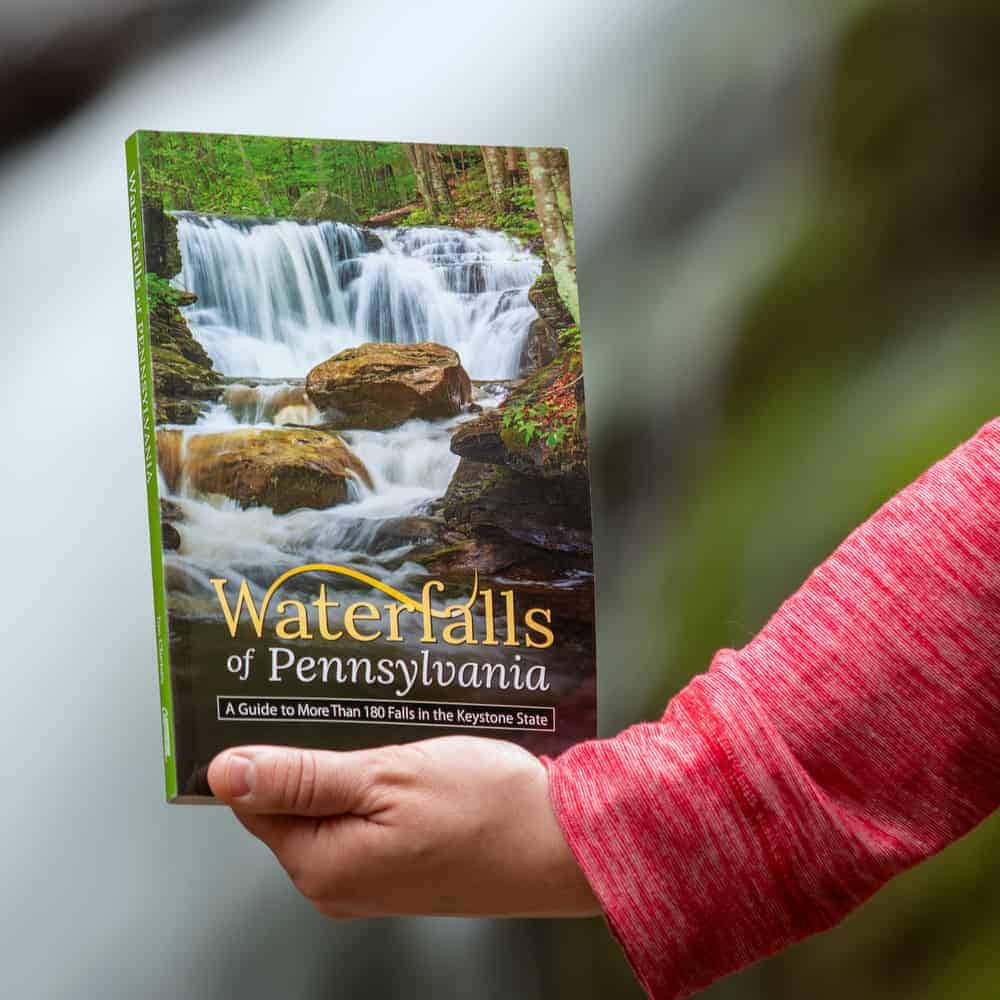 "Waterfalls of Pennsylvania" by Jim Cheney
If you love PA waterfalls, you won't want to miss this waterfall book from Jim Cheney, author of Uncovering PA, featuring more than 180 great waterfalls. Order it now on Bookshop.org or Amazon.
To be perfectly frank, there isn't a whole lot to do in Sand Bridge State Park. Not that this is overly surprising given it's only three acres in size, but I did find it interesting that it's not even connected to any trails within the surrounding state forest.
Nevertheless, this is quite a beautiful spot, and, whatever your reason for visiting, it's definitely worth a quick stop.
From the parking area along Route 192, you can see the entire park in one glance.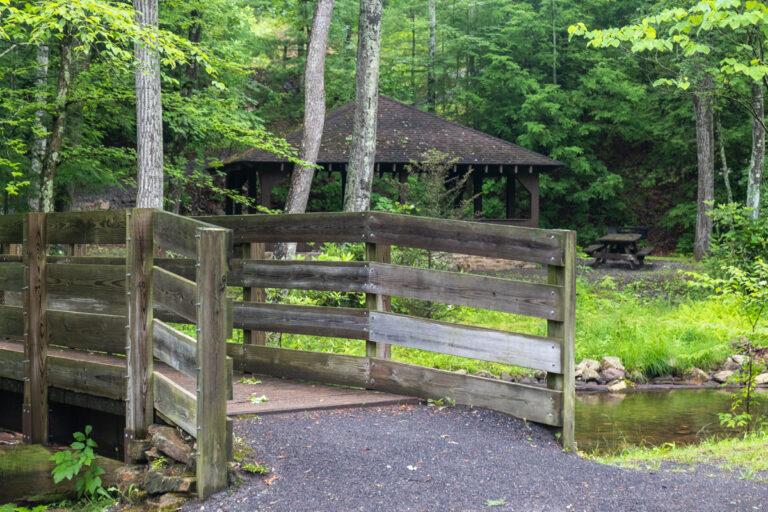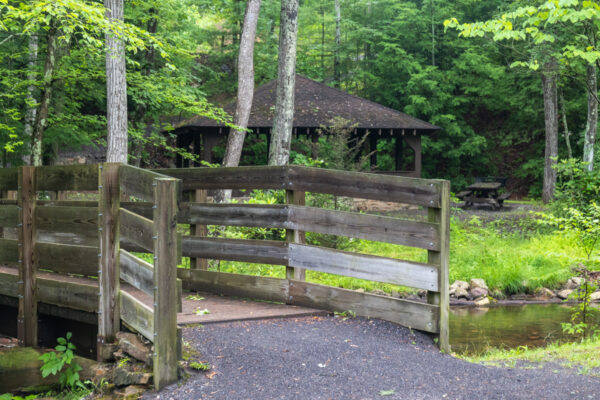 Adjacent to the gravel parking area, which is basically just a pull-off along the road, there are a few picnic tables and a pavilion in the space between the parking area and Rapid Run.
Rapid Run is an incredibly beautiful stream, and those that love fishing will be happy to know that this waterway is stocked each year with brook trout and brown trout. That being said, I can't attest to the quality of the fishing in this particular spot.
One of the park's most noticeable features is a beautiful wooden bridge over Rapid Run that lets you get a nice view of the water without having to get your feet wet.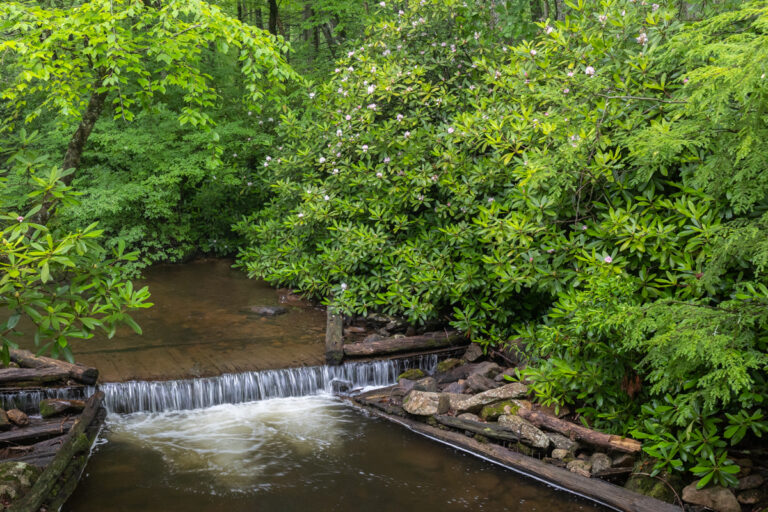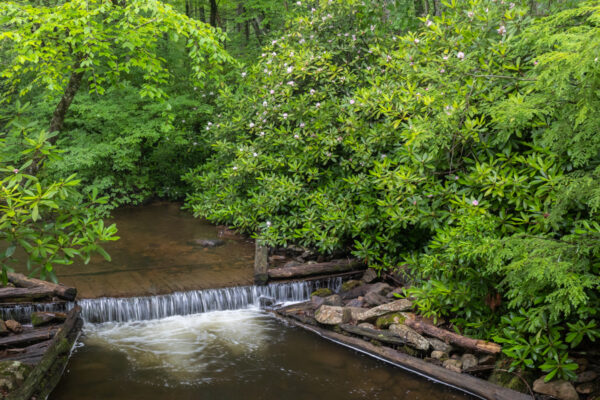 On the upstream side of the bridge, there is a small one-foot-tall waterfall that provides a beautiful sound throughout the entire park. Large mountain laurel surround the stream, which really adds a lot of beauty here (Especially when they are blooming as they were during my late June visit).
Downstream, the creek is much more open but is still quite beautiful. I can imagine this would be a relaxing spot to do some fishing.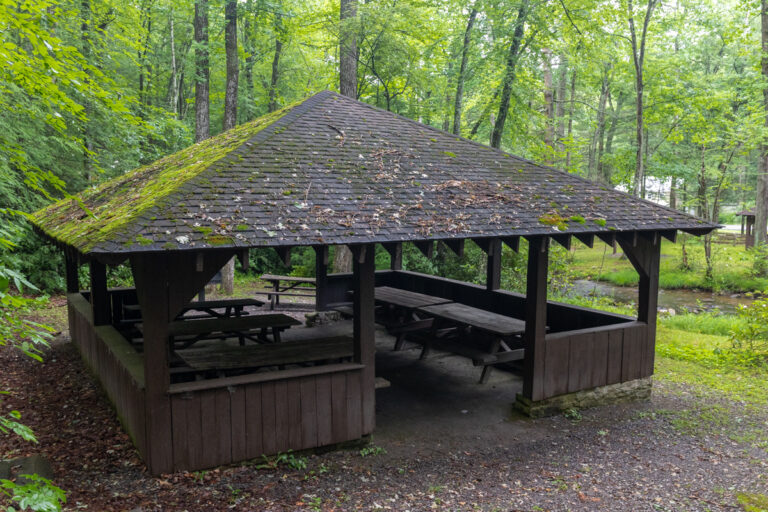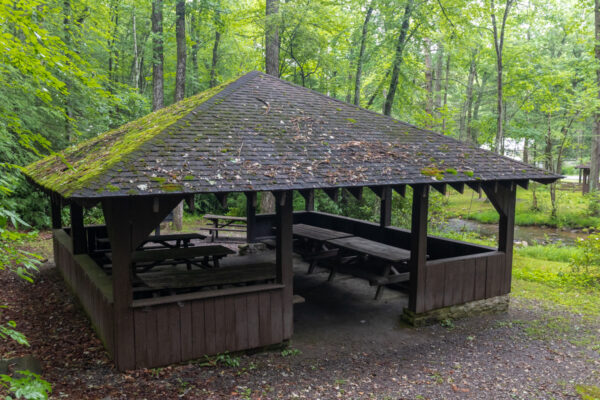 On the far side of Rapid Run, you'll see another parking area (for those accessing the park off Cooper Mill Road), as well as a large picnic pavilion. If you're traveling through the area around a meal time, this would be a perfect spot for a picnic.
Ultimately, despite the novelty of visiting PA's smallest state park, Sand Bridge State Park is never going to make a list of Pennsylvania's best parks. However, if you find yourself in the area or have another reason to come out to this corner of Union County, Sand Bridge State Park is a great spot for a quick stop.
For more information and a park map, check out the park's official website.
Looking for more things to do in the area? Check out the Mifflinburg Buggy Museum, the covered bridges of Union County, and the best overlooks in Bald Eagle State Forest.