Disclosure: This article may contain affiliate links. We will make a small commission from these links if you order something at no additional cost to you.
If you're looking for the best Philadelphia playgrounds, Smith Memorial Playground and Playhouse is a fantastic choice.
Located in Fairmount Park on the eastern banks of the Schuylkill River, Smith Memorial Playground and Playhouse features a large outdoor park along with three floors of fun indoor activities.
The playground was established in 1899 as part of a trust set up by Philadelphians Richard and Sarah Smith. Amazingly, the 16,000-square-foot mansion was built specifically as a playhouse for children by a renowned local architect.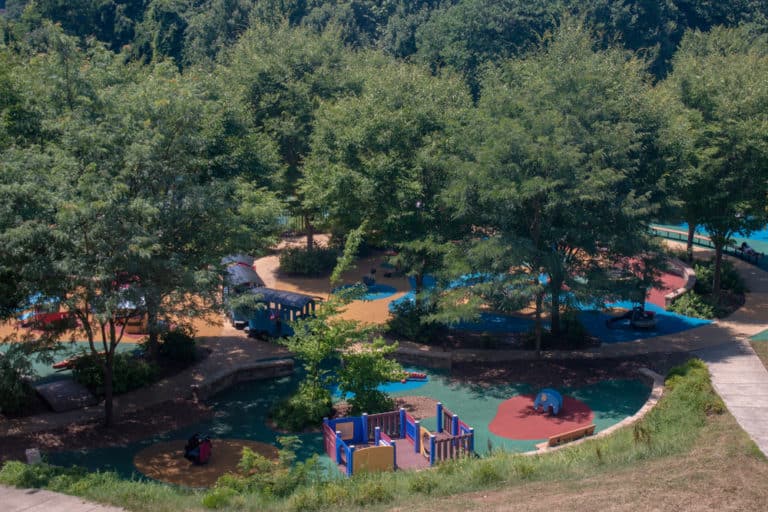 That means that for over 100 years, Smith Memorial Playground and Playhouse has been one of the best things to do with kids in Philadelphia.
I've long wanted to visit this great playground, and I finally had a chance to explore it with my four-year-old son. What we discovered was one of the best free things to do in Philadelphia and possibly the best park in the city.
Smith Memorial Playground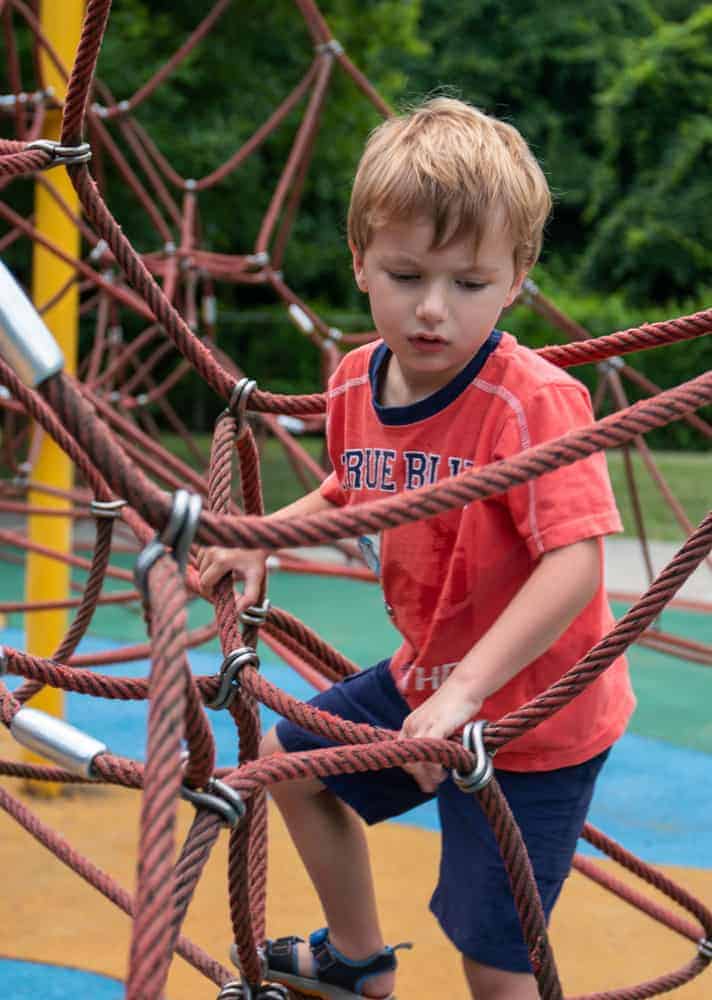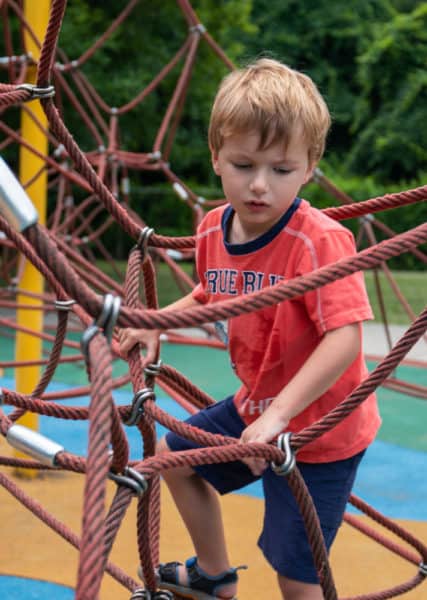 Our first stop was Smith Memorial Playground, which is a 6.5-acre outdoor park. The park is located primarily behind the large playhouse and features fun activities designed for kids 10 and under.
Part of what was great about the playground area was that the play areas that they had seemed to be well designed for a variety of age ranges to enjoy. My young son was having just as much fun running around the trying out the different activities as the kids twice his age were.
The playground here was closed for several years in the early 2000s for major renovations, and those renovations really show in the quality of the play structures. Whether your child wants to run, climb, or swing, there are a variety of great activities for them to do.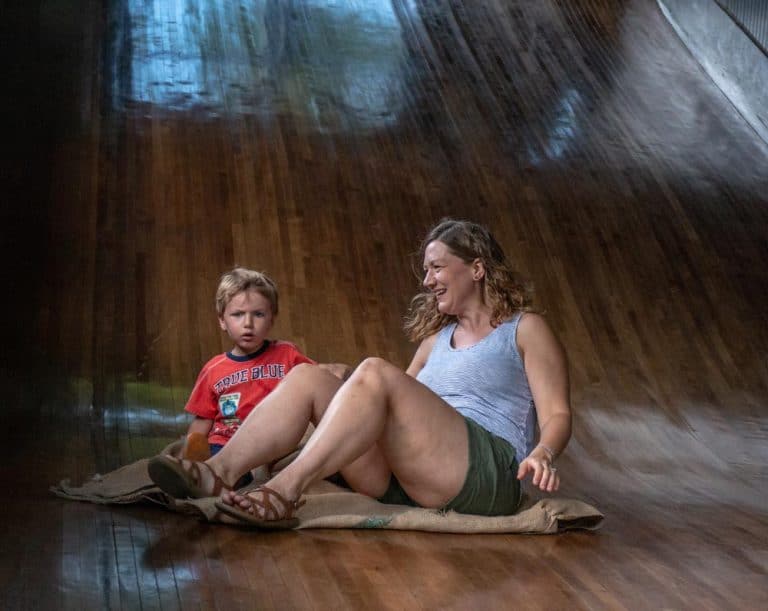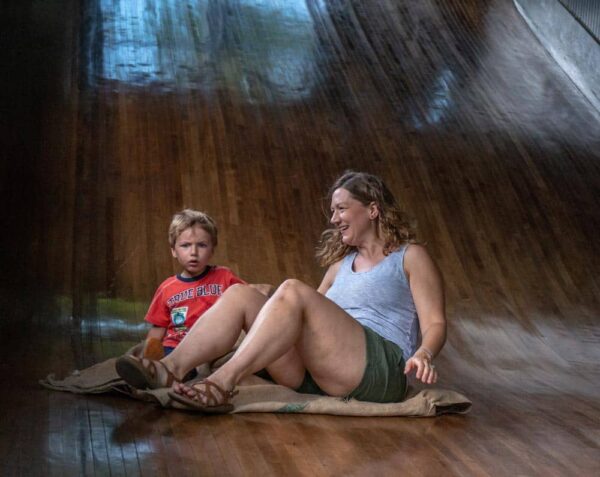 One of the best parts of the playground is the large wooden slide. Kids (and adults) can slide down this massive wooden slide on old potato sacks. This slide is large enough to accommodate up to 12 kids at once, and really is a ton of fun for all ages.
There is also an area called Tot-Lot, which is play equipment specifically designed for kids five and under. This helps ensure that younger children will have a fun place to play away from the older kids.
On a nice day, there's enough outside at Smith Memorial Playground to keep kids occupied for hours. And, while you won't find some of your traditional playground equipment here, there are many unique and inventive activities that kids are sure to enjoy.
Smith Memorial Playhouse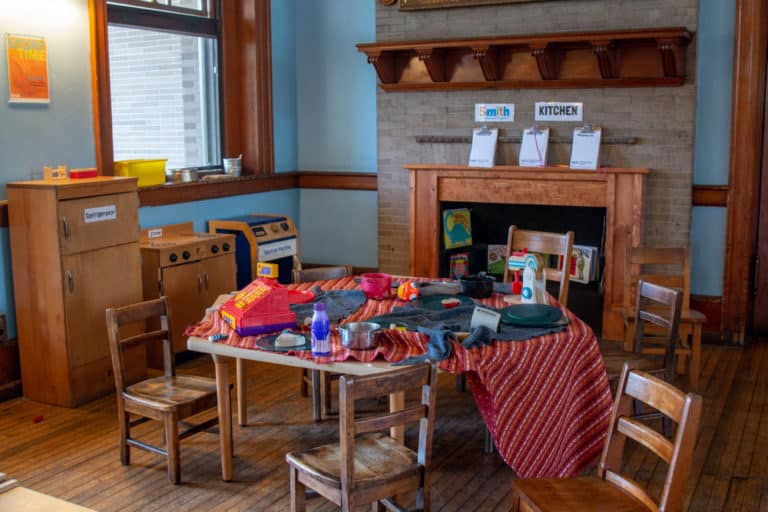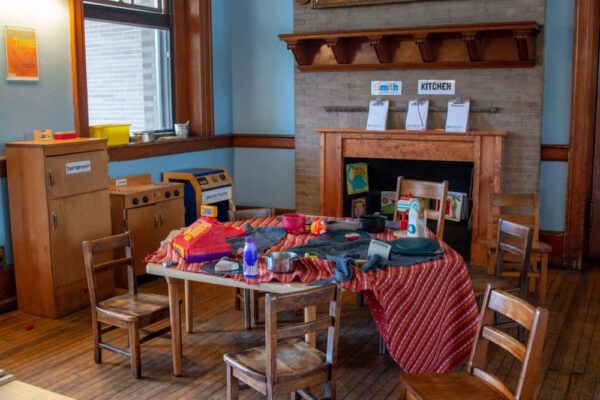 In addition to the exterior activities, there are also things for kids to do inside the Smith Memorial Playhouse. The three floors of activities here are designed for younger children (5 and under), though older siblings are allowed if they don't cause problems.
The main floor inside the Smith Memorial Playhouse features a reading nook, as well as several larger play structures including a train and a cottage.
The upper floor of the playhouse features more toys for kids to play with. The toys on this floor are smaller pieces that you will find on the main floor. In fact, they reminded me of the sort of toys you might find in a preschool or church nursery. However, even though they weren't as unique as some of the other spaces, my son quite enjoyed playing on this floor.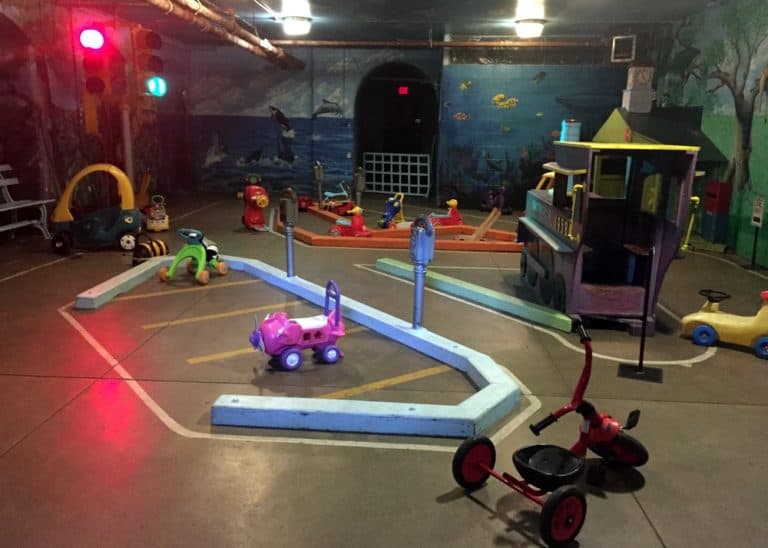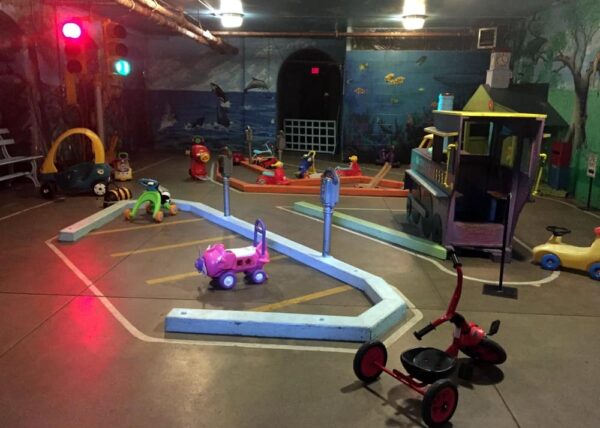 The basement of the playhouse is home to a pretend streetscape. Here, kids can hop on a variety of fun tricycles and drive around on the streets, which are complete with a stoplight, parking spaces, and more. Of all three floors inside the playhouse, my son enjoyed this room the most.
It should be noted, however, that the playhouse rooms aren't overly large, and I could see them getting easily crowded during peak times or on days with inclement weather.
A Few Notes about Smith Memorial Playground and Playhouse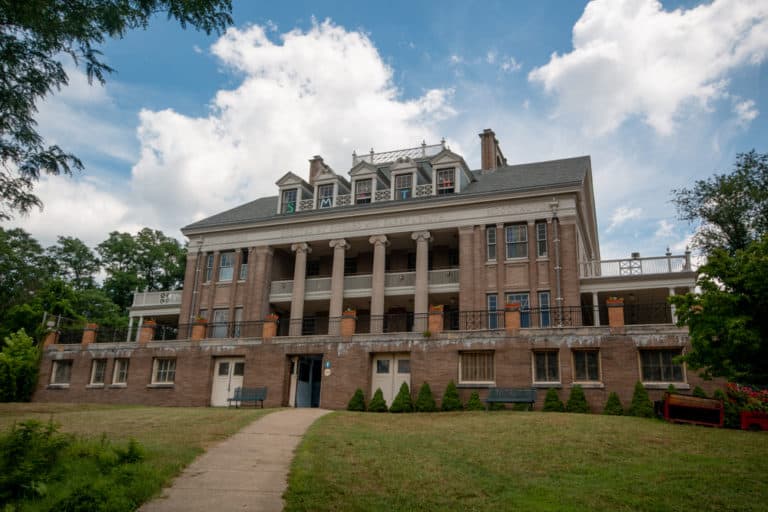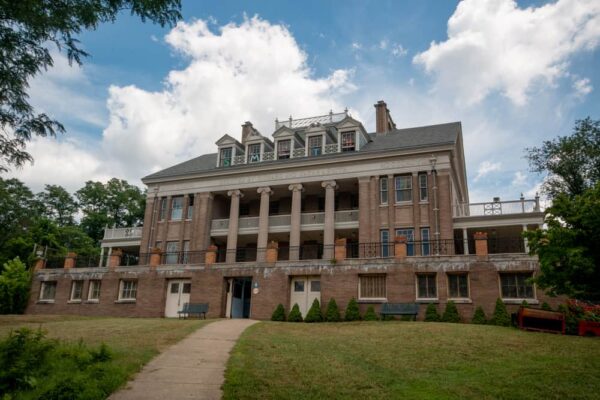 Smith Memorial Playground is one of the best things to do in Philly with kids (and it's completely free), but there are a few things to know before you go.
First, the playground is designed for kids 10 and under, so this isn't somewhere to take older kids. The playhouse is designed for even younger kids (5 and under).
If the weather is bad, the outdoor areas may be closed, so keep that in mind if you are planning to visit with kids older than 5. During the winter months, the outdoor areas are open weather permitting, so it might be best to call ahead before you go if you are planning to play outside.
Also keep in mind that kids are not allowed to visit without adult supervision, and adults are not allowed to visit without kids.
Looking for more things to do with kids in Philly? Check out the Please Touch Museum, the Franklin Institute, the Philadelphia Zoo, and the Philadelphia Mint.
---
Smith Memorial Playground
Hours: 10am-4pm
Closed on Mondays

Cost: Free

Website: SmithPlayground.org

Address: 3500 Reservoir Dr
Philadelphia, PA 19121