Disclosure: This article may contain affiliate links. We will make a small commission from these links if you order something at no additional cost to you.
Located just south of Erie in
northwestern Pennsylvania
, Crawford County is often overlooked by travelers heading through the region. Some might recognize the area for its historic
Crawford County PA Fair,
which has been around since 1945. However, for those that take the time to stop and enjoy the county, there are plenty of amazing things to do here to keep you busy for
at least a weekend
.
I recently had a chance to spend some time in the county, which gave me an appreciation for the many great things there are to do in this little-visited county. Whether you love amazing history, art, or the outdoors, there is a bit of something for everyone to enjoy in the region.
Here are my top ten things to do in Crawford County, Pennsylvania, along with a special honorable mention:
PennDot Road Sign Sculpture Garden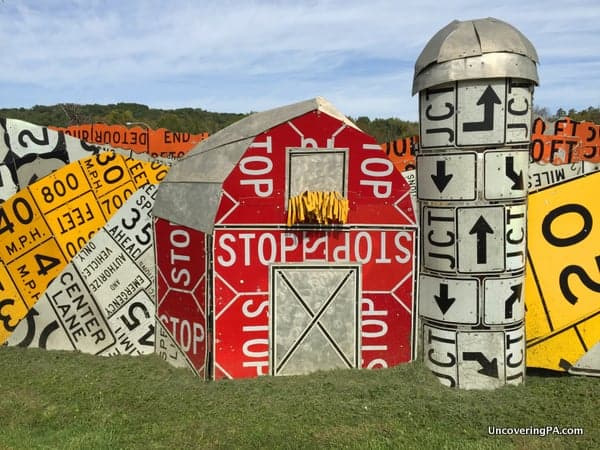 Since I had mentioned this as my top thing to do in Crawford County, PA in a recent article, I figured I should also mention it first here. Designed by a local artist and local college students, the PennDot Road Sign Sculpture Garden in Meadville is a 1200-foot mural made entirely of used road signs. Designs include many local points of interest, local history, and other beautiful scenes.
For more information, check out my full article on the PennDot Road Sign Sculpture Garden.
Where the Ducks Walk on the Fish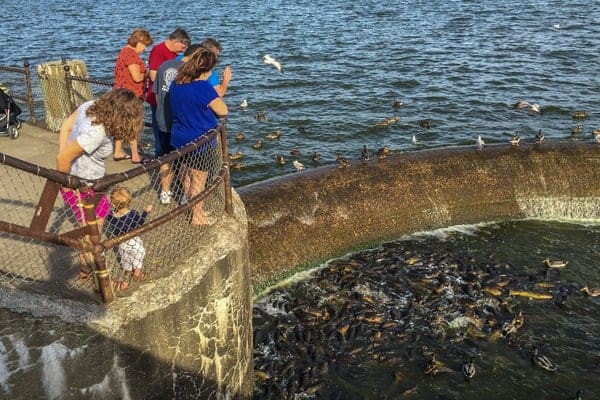 Located along a spillway in the middle of Pymatuning Lake, Where the Ducks Walk on Fish might be the most literally-named tourist attraction in Pennsylvania.
Even if you've fed fish dozens of times before, nothing can prepare you for the chaos here. Hundreds of fish crowd this tiny spillway in Linesville, PA, and compete with ducks for the morsels of food dropped by visitors. While it might sound strange to say, there were definitely times where the ducks appeared to actually be standing on top of fish in their fight for food.
Find out more about this strange attraction in our full article on it.
Pymatuning State Park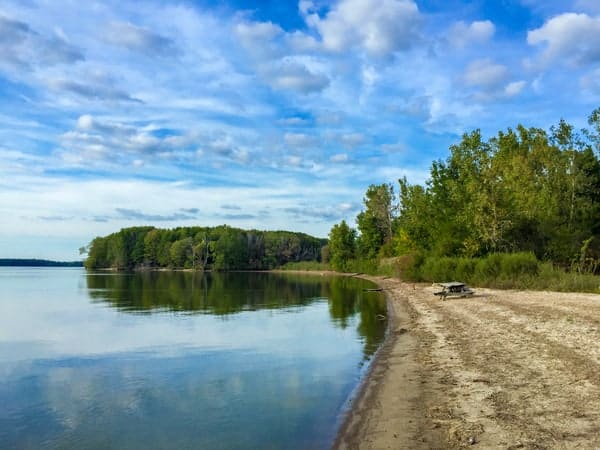 Located along the Ohio border, Pymatuning State Park surrounds the Pennsylvania side of Pymatuning Lake. This man-made lake has more than double the surface area of Raystown Lake, but, as it stretches partially into Ohio, it loses out on the title of the largest lake entirely within Pennsylvania.
In addition to things like fishing and boating, the 17,000-acre Pymatuning State Park has seven miles of hiking trails, swimming pools, public beaches, and even a disc golf course. Those looking for a unique experience can explore the abandoned buildings and beach at Manning.
For more information, visit the park's official website.
Baldwin-Reynolds House Museum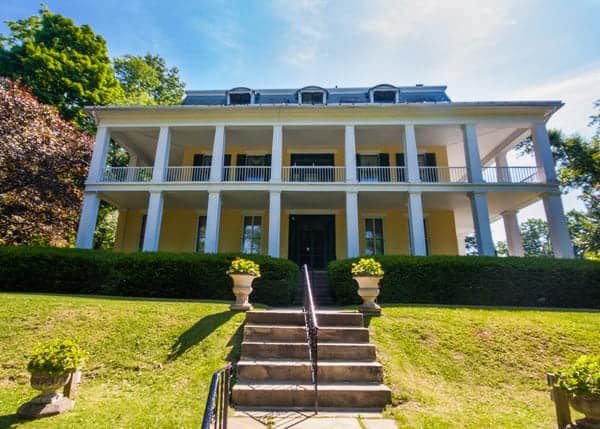 The Baldwin-Reynolds House was built in the 1840s and was the home of Supreme Court Justice Henry Baldwin and two Meadville mayors. Today, the house is home to the Crawford County Historical Society and showcases both the history of the home and the history of the county.
For more information on visiting the home, check out our article on the museum.
Meadville Market House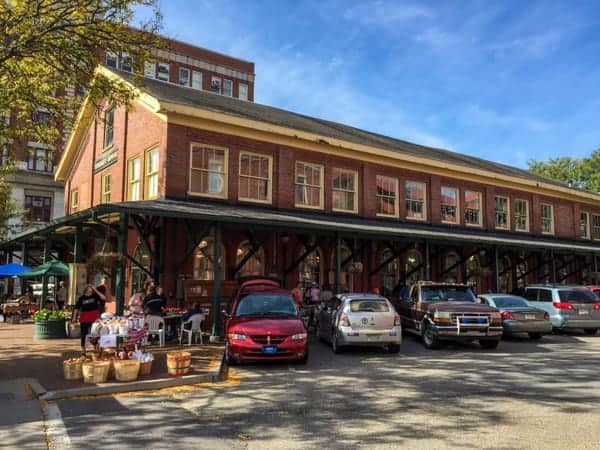 Dating back to 1870, the Meadville Market House is located in the heart of downtown and is one of several markets in the state that claim to be the oldest, continually-operating market in Pennsylvania. While not large, the market contains several restaurants and a small collection of shops selling local goods. On the second Saturday of the month, it is also home to a farmers' market. It is definitely a highlight of historic downtown Meadville.
For more information on the market, visit their website.
John Brown Tannery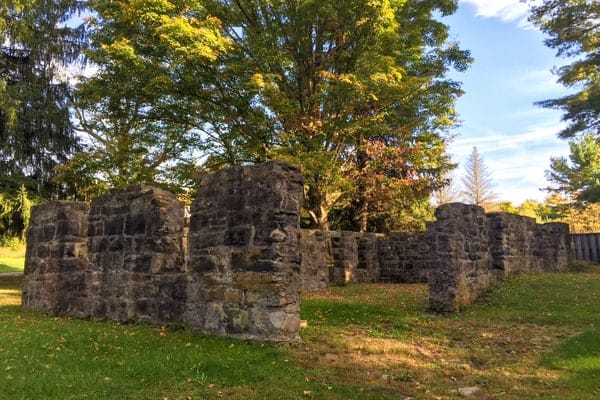 Until researching northwestern Pennsylvania, I had no idea that John Brown, of Harper's Ferry fame, had spent a considerable portion of his life in the region. The tannery was built by Brown in 1825, and he lived and worked there until 1836 when he moved to Ohio. While initially successful, Brown's time in Crawford County was fraught with disease and debt, as well as the death of his wife and two of his children.
The tannery burned down in 1907, but the foundations remain, along with signage telling the story of John Brown and his time in the region. According to this website, there is also a museum nearby, but I was unable to contact anyone to confirm if it is still open.
You can, however, learn more about John Brown's time in Pennsylvania at the John Brown House in south-central PA.
Oil Creek and Titusville Railroad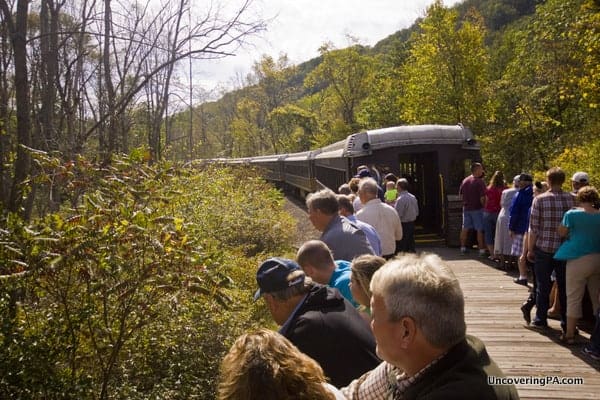 I've done a lot of excursion trains in Pennsylvania, but few were as historically interesting or as beautiful as the Oil Creek and Titusville Railroad. While the majority of the trip is actually in Venango County, the railroad's main starting and ending point is located in the Crawford County city of Titusville.
The railroad travels on an old rail line along the banks of Oil Creek and through Oil Creek State Park. While it's hard to believe today, this park was once home to tens of thousands of oil workers and was the site of the world's first commercially dug oil well.
Find out more about this train ride in this trip report that I put together.
Erie National Wildlife Refuge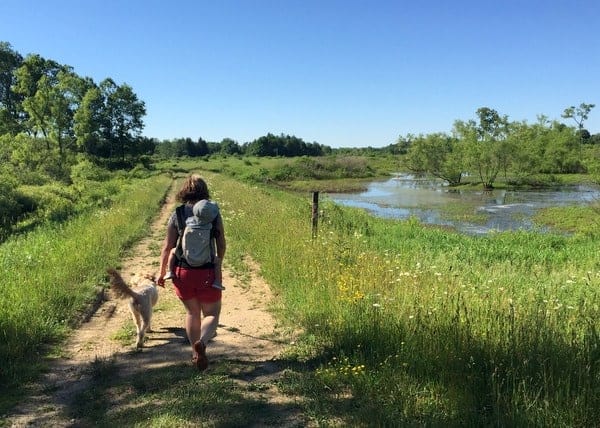 The Erie National Wildlife Refuge is comprised of two tracts in northwestern PA. The Sugar Lake Tract near Guys Mill is home to the fantastic Tsuga Trail. While not a long or challenging hike, this little-hiked trail offers a wide-variety of habitats and the chance to see some of the most than 200 different bird species that have been spotted here.
Click the link to find out more about hiking in Erie National Wildlife Refuge.
Breweries and Wineries
Crawford County is home to several great wineries and breweries that are worth taking the time to check out. During my travels to the county, I've only had the chance to stop at Voodoo Brewery in downtown Meadville, and I can honestly say that it is one of the best breweries that I've visited in Pennsylvania.
The county is home to three other breweries and a several wineries, ensuring that there are adult beverages to match any taste.
For more information on some of the region's breweries and wineries, check out this page from the Crawford County Visitors Bureau.
Honorable Mention: Drake Well Museum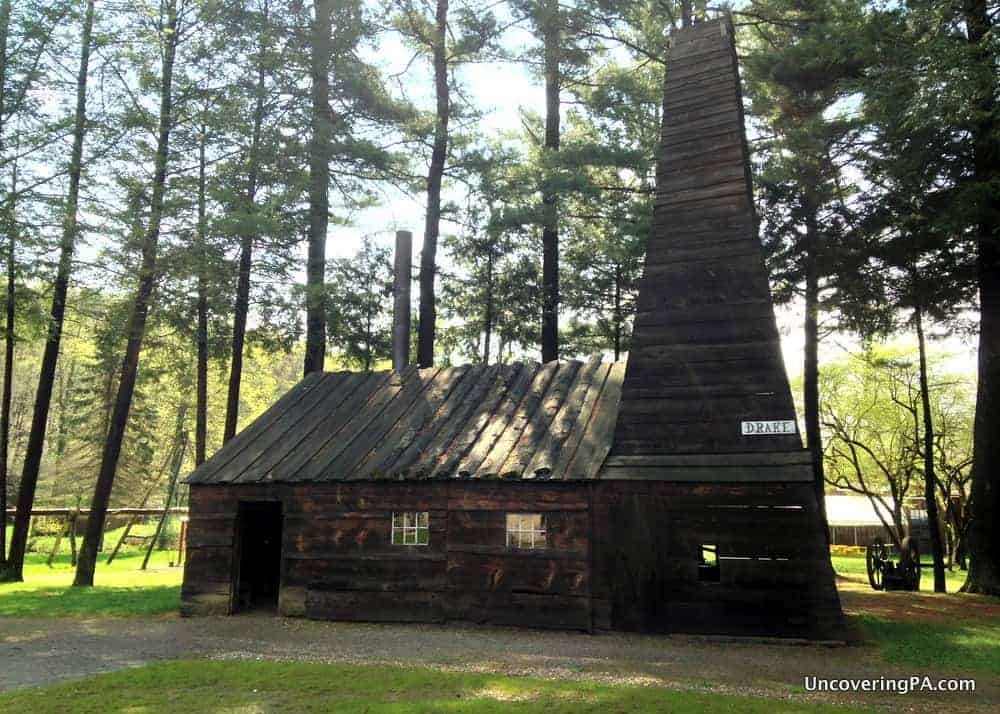 I decided to include the Drake Well Museum on here as an honorable mention, because even though it has a Titusville address, it is actually just over the border in Venango County (though many mistakenly believe that it's in Crawford County).
The Drake Well Museum is the site of the world's first commercial oil well and is where this earth-shaping industry was born. If you are visiting Titusville and Crawford County, the Drake Well Museum should definitely be on your must-visit list.
Note: Some of the places on this list provided me with complimentary admission in order to facilitate a review. However, inclusion on this list and all opinions are those of the author.