Disclosure: This article may contain affiliate links. We will make a small commission from these links if you order something at no additional cost to you.
Located in
northwestern Pennsylvania
, Meadville is a city that's often overlooked by travelers in the region. However, for those looking for a unique destination filled with great history and natural beauty, this is a fantastic destination, and perfect for a fun-filled weekend.
Meadville is located in Crawford County, Pennsylvania, 45 minutes south of Erie, 90 minutes north of Pittsburgh, and 30 minutes from Interstate 80. This accessibility from other prime destinations in western Pennsylvania makes this an easy addition to any trip in the region.
The guide below covers two-full days of exploration through the area. Those looking to explore more can head north towards Erie, south towards Pittsburgh, east towards the Pennsylvania Wilds, or expand the circle a bit to include the fantastic Oil Heritage Region.
Where to Stay in Crawford County
During my visits to Crawford County, I've had the opportunity to stay in two very different properties: Riverside: The Inn at Cambridge Springs and the Quality Inn in Meadville. Unfortunately, the Riverside Inn burned down in May 2017.
The Quality Inn on Route 19 offers rooms with few frills, but they are affordable and clean. If you are traveling with a pet, this hotel accepts dogs. Of course, there are also plenty of other hotel options in Meadville.
You can also reviews of this and other hotels in Meadville on TripAdvisor.
Note: The hotel links above are affiliate links. If you book a room through these links, I will receive a small commission at no charge to you. These commissions helps keep the lights on at UncoveringPA.
Day 1
Meadville Market House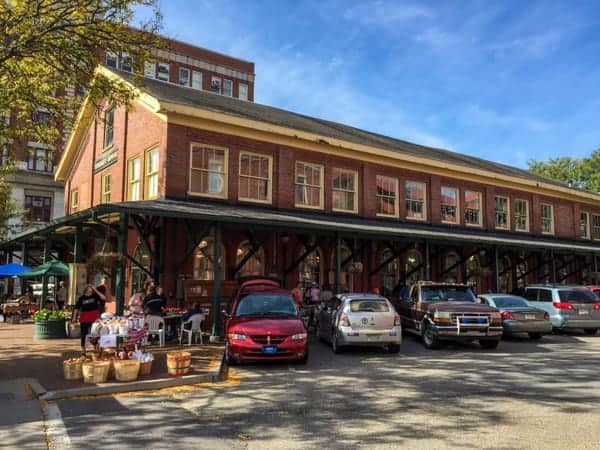 Start your visit to Meadville off with a visit to the Meadville Market House. Completed in 1870, their website states that this is the oldest, continuously-run market structure in Pennsylvania. While not as large as some markets in PA, the Meadville Market House offers a plethora of locally-made items, along with a restaurant serving breakfast and lunch. There is even a monthly farmers market.
Baldwin-Reynolds House Museum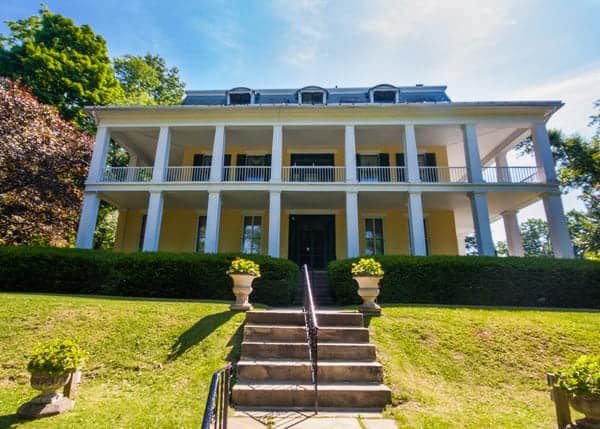 Home to the Crawford County Historical Society, the Baldwin-Reynolds House Museum is the former home of Supreme Court Justice Henry Baldwin and, later, local industrialist William Reynolds.
The museum does a fantastic job telling the story of both men, as well as others that changed the county, the country, and the world. Inside, the home has retained much of its historic charm, and tour guides take visitors through the home and provide a lot of great information about the region along the way.
For more information, check out our full article about the Baldwin-Reynolds House Museum.
PennDOT Road Sign Sculpture Garden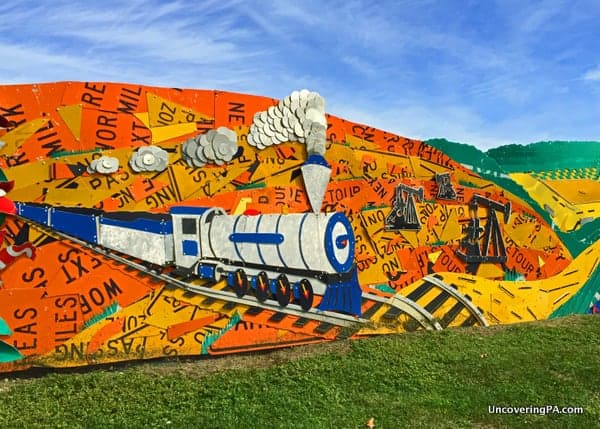 Before heading to lunch, make a quick stop at the very impressive PennDOT Road Sign Sculpture Garden. This 1200-foot-long mural is made entirely of used road signs and features a variety of scenes from local history and culture.
The mural can be viewed while driving along Route 19 south of town or you can park nearby and inspect this impressive piece of art from up close. For more information, check out our full article about the PennDOT Road Sign Sculpture Garden.
Lunch: Eddie's Footlong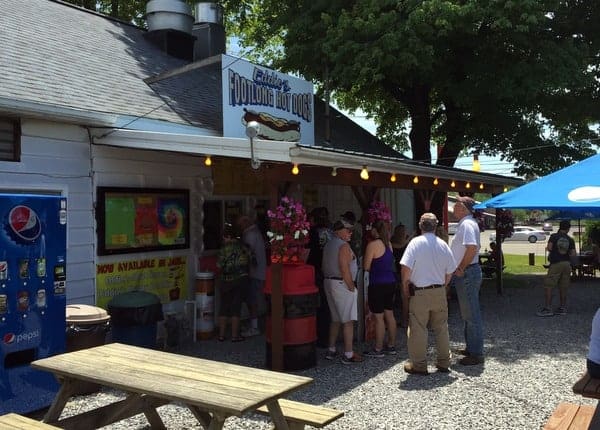 Eddie's Footlong has been a local institution for 70 years and no visit to Meadville is complete without a stop for one of their famous hot dogs. They operate a year-round location downtown, but if you are visiting during the warmer months, don't miss their original location on Route 19.
Pick your toppings from their long list and sit outside and enjoy one of Pennsylvania's best hotdogs.
Where the Ducks Walk on the Fish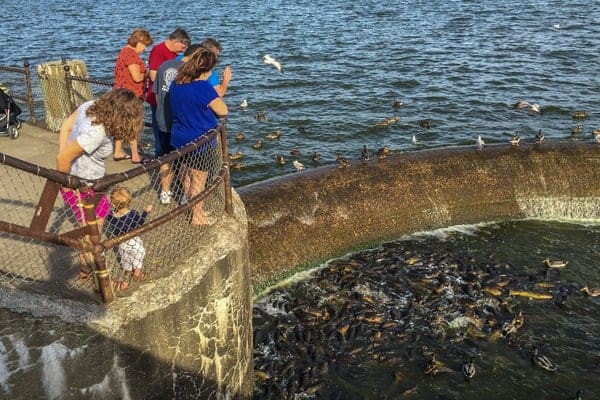 Take a ride out to Where the Ducks Walk on the Fish. This curiously named attraction is located along the spillway of Pymatuning Lake. Here, hundreds of large carp compete with ducks for morsels of food dropped by tourists. It's really a sight to be seen.
While in the area, take some time to explore Pymatuning State Park, which is located around the lake. There are opportunities here for hiking, fishing, or just enjoying the natural beauty of the lake.
Dinner: Voodoo Brewery or Pennsylvania Sandwich Company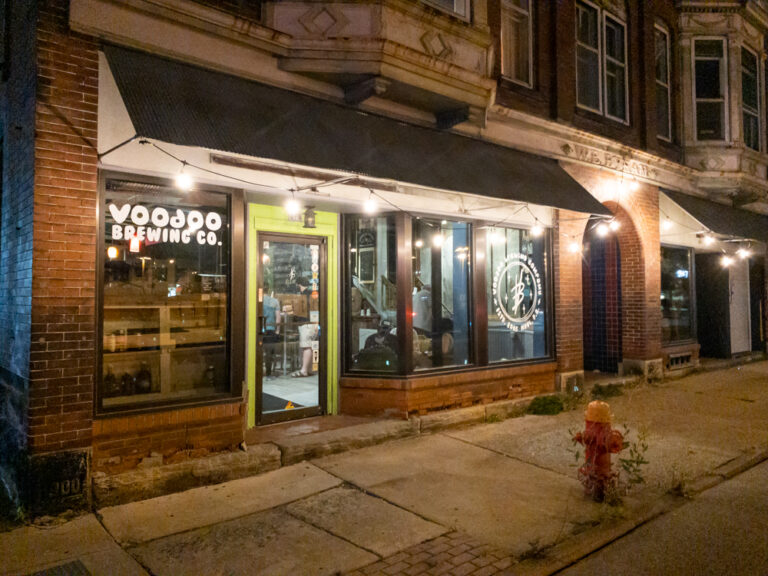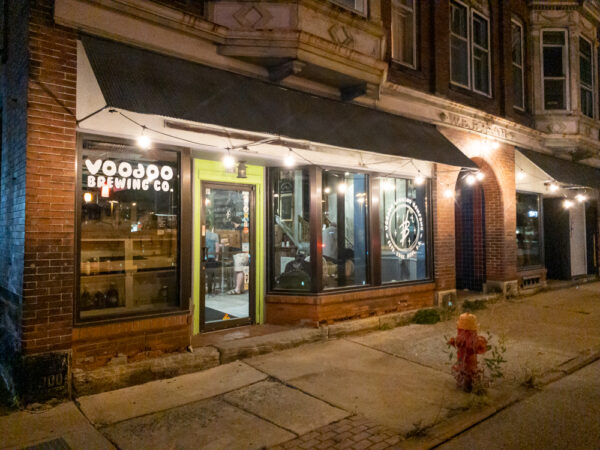 Meadville is home to one of Pennsylvania's best breweries: Voodoo Brewery. Voodoo offers a wide variety of high-quality craft beers in what can only be described as a quirky atmosphere. In addition to their delicious brews, Voodoo also offers a small, but delicious food menu Thursday through Sunday evenings. Grab a bite and brew and enjoy one of the best places for beer lovers in PA.
If beer isn't your thing, or if you'd rather eat elsewhere, Pennsylvania Sandwich Company offers great pizza and sandwiches in Meadville. Their food is delicious and their prices are quite reasonable, making this a great place for a casual dinner.
Day 2
Drake Well Museum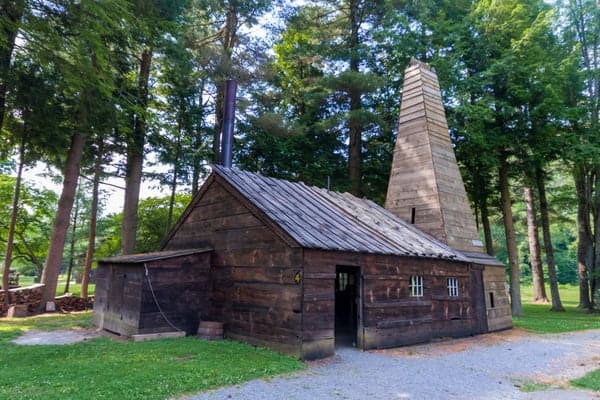 Start day two just south of Titusville, Pennsylvania, at the Drake Well Museum. In April 1859, Colonel Edwin Drake struck oil on this site, the world's first purposefully-dug oil well. From this meager setting, the oil industry has become one of the largest industries in the world.
The site features a recreated version of Drake's well, a variety of historic drilling equipment, and a fantastic museum which tells the story of the history of the oil industry. For more information, check out our full article about the Drake Well Museum.
Lunch in Titusville
Unfortunately, I've never eaten anywhere in Titusville, so I don't have any specific suggestions. Instead, I've linked to the Yelp page for Titusville where you can get some specific recommendations.
The Blue Canoe Brewery is located in downtown Titusville and offers both food and beer. However, if you are hopping aboard the Oil Creek and Titusville Railroad, it's worth noting that the brewery doesn't open until noon, and the train leaves promptly at 1pm. However, if you are skipping the train ride, this could be a good place for lunch. It could also make for a good way to end your trip after riding the railroad.
Ride the Oil Creek and Titusville Railroad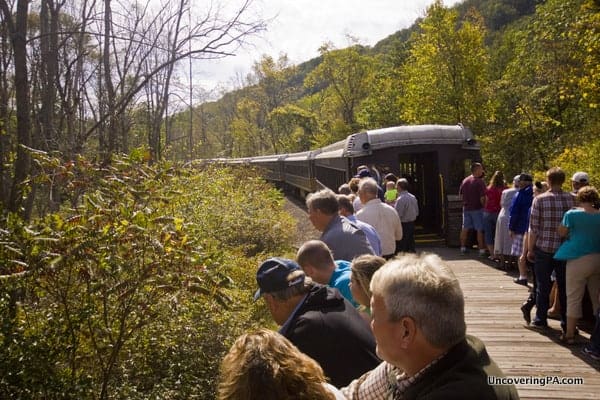 After lunch, climb aboard for the 1pm departure of the Oil Creek and Titusville Railroad. This train travels 14 miles through the Oil Creek Valley. Spending the majority of its trip in Oil Creek State Park, conductors offer information about the area's history in the oil industry and the natural beauty that has come back to the valley.
A full trip through the park takes approximately three hours, but offers a great way to learn about the history of the area and see some of its beautiful scenery. Find out more about riding the Oil Creek and Titusville Railroad in our full article on the train.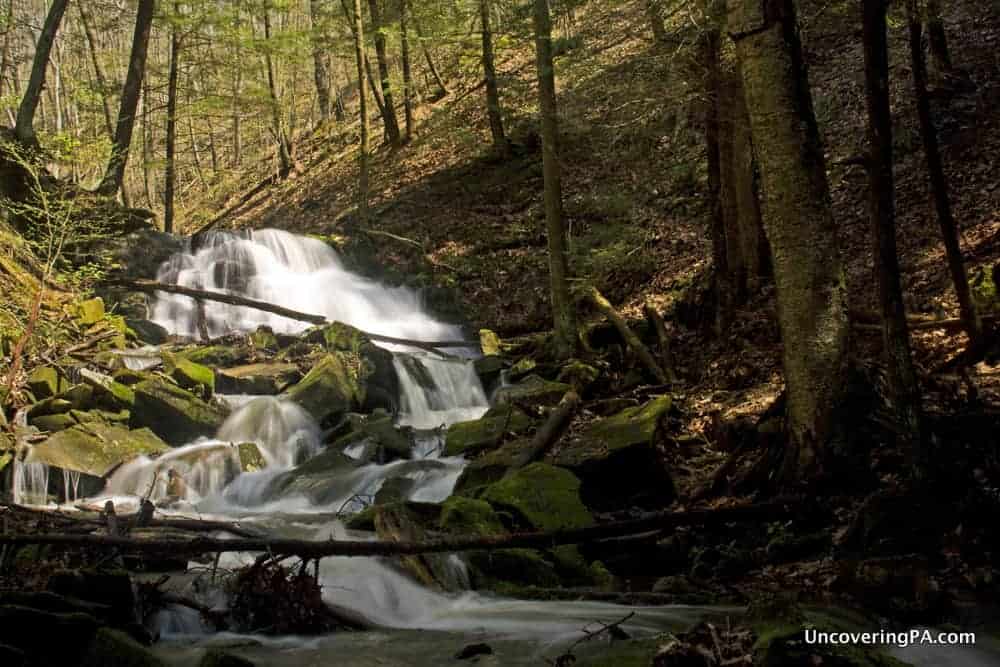 If you find yourself visiting on a day without a scheduled train, take some time to hike in Oil Creek State Park. The park is home to miles of hiking and biking trails, several beautiful waterfalls, and many historical sites. I put together a list of the best things to do in Oil Creek State Park to help you plan your time.
Other things to see and do in Meadville and Crawford County
If you're looking to extend your visit to the Meadville area, there are many other things that you could do. To start, check out our top suggestions for Crawford County, as well as nearby Venango County. You could also head up to the shores of Lake Erie and enjoy their beaches and wine country. You can also go for a hike at the nearby Falling Run Nature Trail in Goddard State Park.
You can also check out our map below, which is filled with many great things to do in northwestern Pennsylvania and beyond.
Looking for more trips in PA? Check out our weekend getaway guide to Pennsylvania and our suggestions for a great weekend in Pittsburgh.
See map for other area attractions.