Disclosure: This article may contain affiliate links. We will make a small commission from these links if you order something at no additional cost to you.
John Brown, leader of the infamous raid on Harper's Ferry, Virginia (now West Virginia) in October 1859, is one of the most controversial figures in American history. And, wanting to learn more about his story, I visited the John Brown House in Chambersburg, PA.
The John Brown House is located in the heart of this Franklin County community and was originally known as the Ritner Boarding House. Brown stayed here on and off from June through October 1859 while planning his raid and gathering supplies for it.
While he was staying in Chambersburg, several of his coconspirators stayed with him at the boarding house. He also had a secret meeting with Frederick Douglass just outside of town. Douglass tried to convince Brown to abandon his plan, while Brown tried to get Douglass to join him. Neither man was successful in their pleas.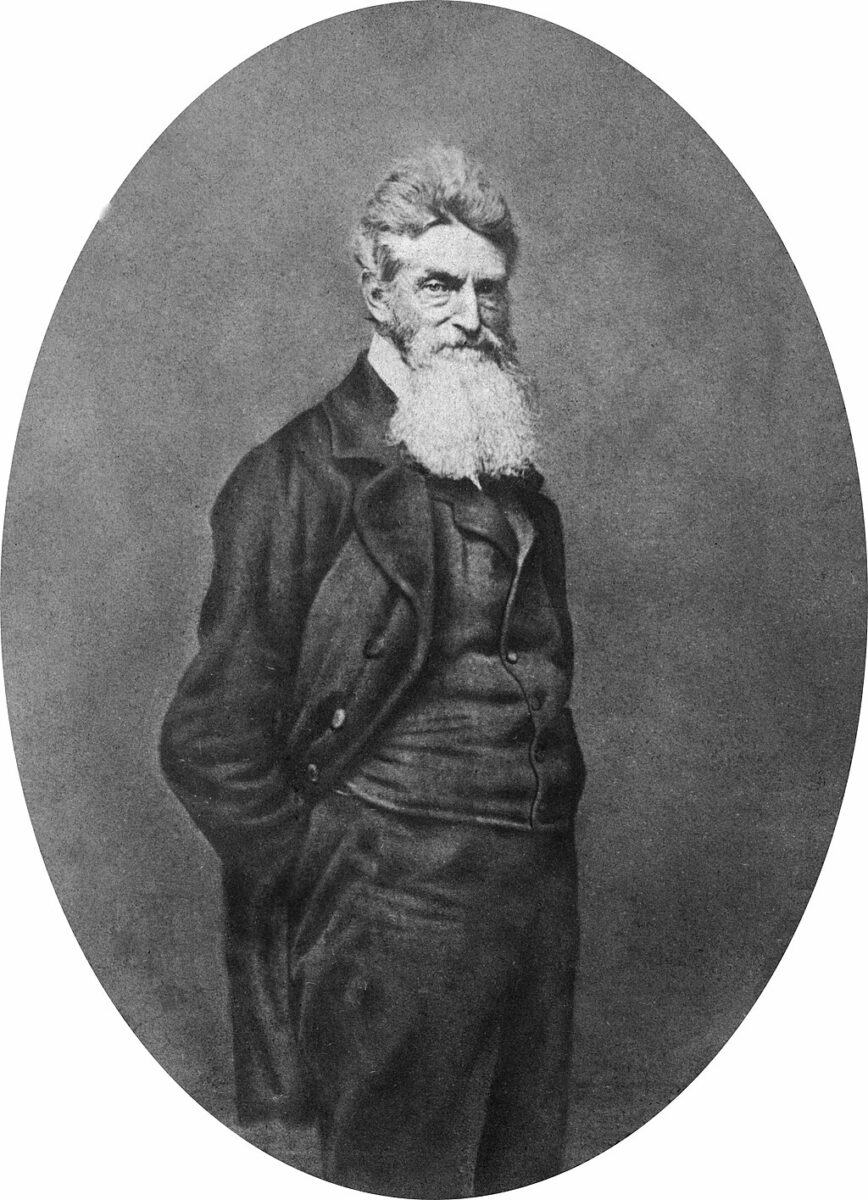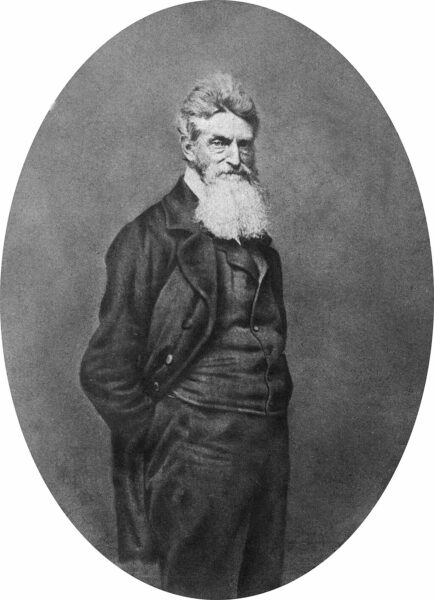 The John Brown House is currently owned by the Franklin County Historical Society and is open for tours throughout the year.
Over the course of my travels, I've actually visited several sites associated with John Brown including the John Brown Farm in Lake Placid, New York, his tannery in Crawford County, PA, and even Harper's Ferry itself, so I already knew a good bit about his story.
And while knowing a bit about John Brown and his raid before visiting might be somewhat helpful, visits do start off with a short film that offers a good overview of Brown's life and how he came to see a revolt as the only option to stop slavery. The film also covers what happened to Brown after his stay in Chambersburg including his failed raid and execution.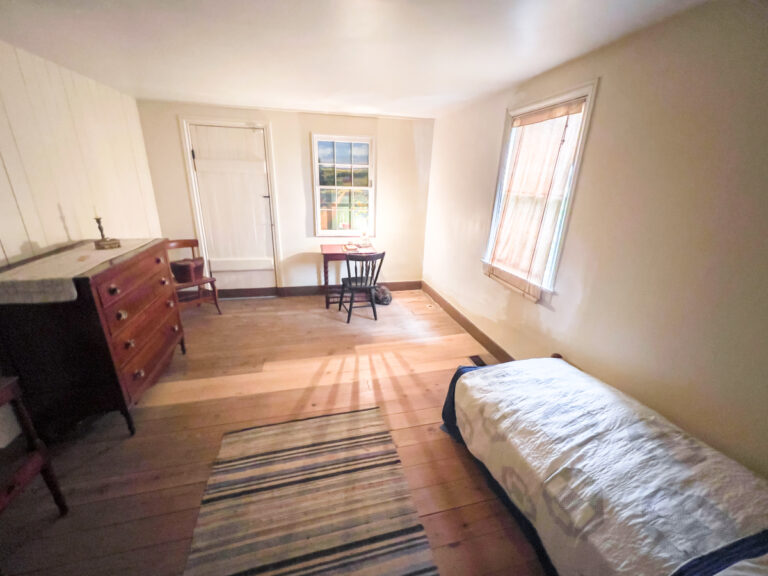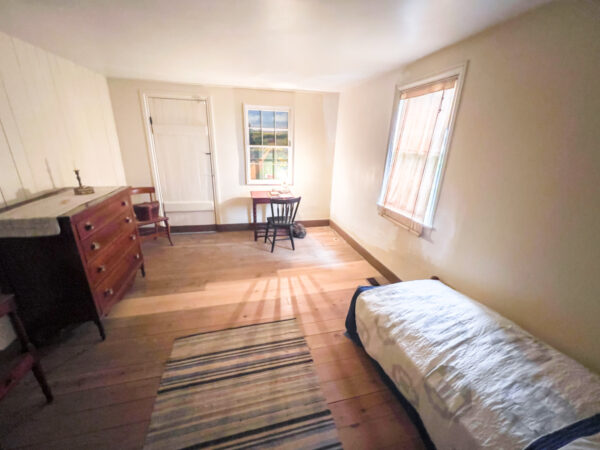 While much of the information in the film is a basic overview of his life and beliefs, I did learn that Brown stayed at the home under an alias Issac Smith as he was infamous at this point for his tumultuous time in Kanas fighting pro-slavery settlers. This is also why he grew the beard that is often seen in photos.
Once the video is over, docents lead you through the house, offering a lot of great information about the history of the space, why Brown chose it, and what his life was like while there.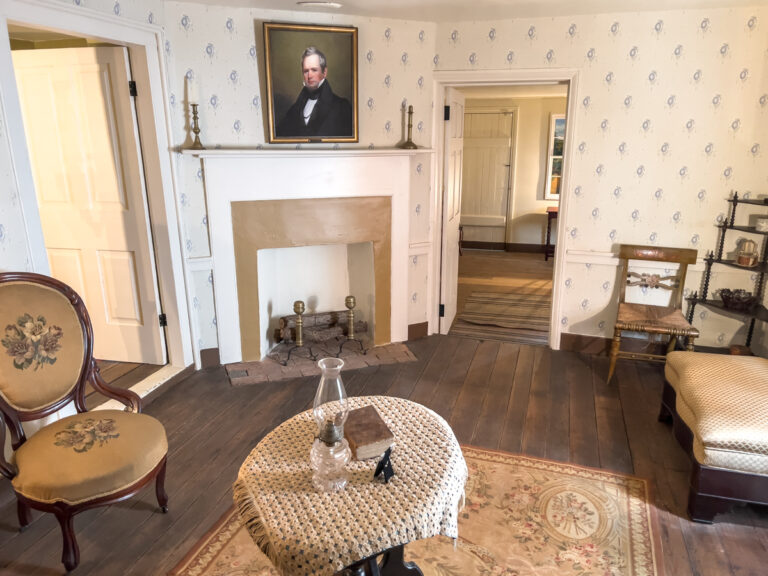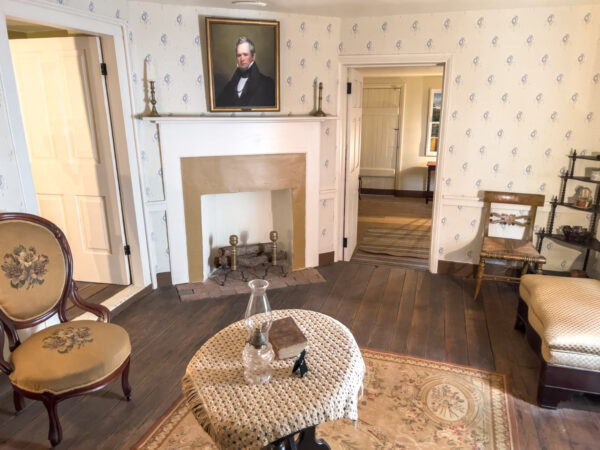 While none of the furnishings in the home were in the space during Brown's visit, the home was carefully reconstructed as closely as possible based on research, meaning that it does look much the way it would have looked in 1859. I was very impressed at the level of detail put into restoring the space.
Tours lead you through all of the rooms on the home's first and second floors including the room where Brown stayed, the space where plans for the raid were finalized, and the public spaces where he, other members of the raid, and other guests at the boarding house spent time.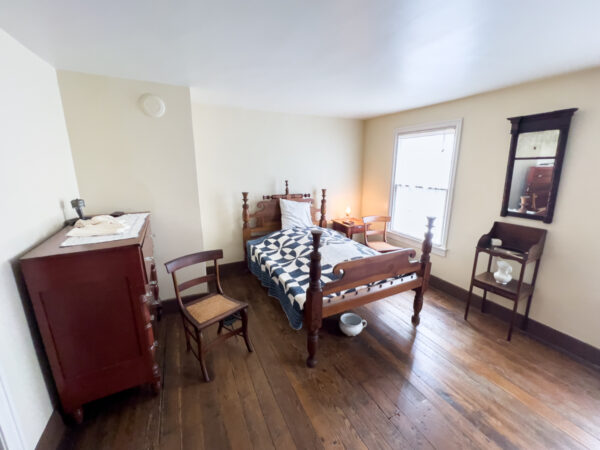 Along the way, I also enjoyed learning about the woman who ran the boarding house, Mary Ritner. Ritner, who was the daughter-in-law of PA Governor Joseph Ritner (who was in office from 1835-1839), opened the boarding house after her husband died to help support her family. Interestingly, the home had been used as a stop on the Underground Railroad in the years prior to Brown's stay, and it seems likely that their shared anti-slavery beliefs played a part in Brown choosing this spot.
Overall, the John Brown House is an interesting spot to visit if you enjoy learning about American history. And, while I wouldn't necessarily plan a trip to Chambersburg just to see it, it's certainly a good spot to check out if you're in the area, looking for a quick stop while traveling on Interstate 81, or are doing a tour of John Brown sites.
Quick Note About Visiting the John Brown House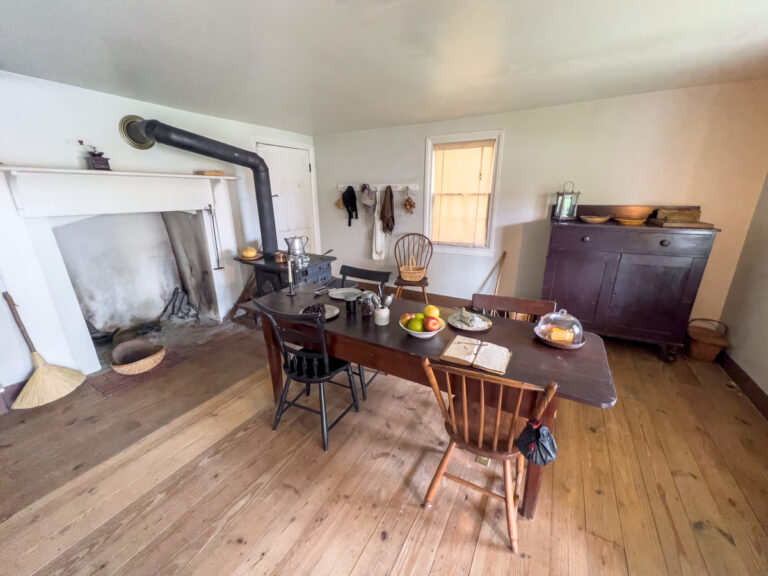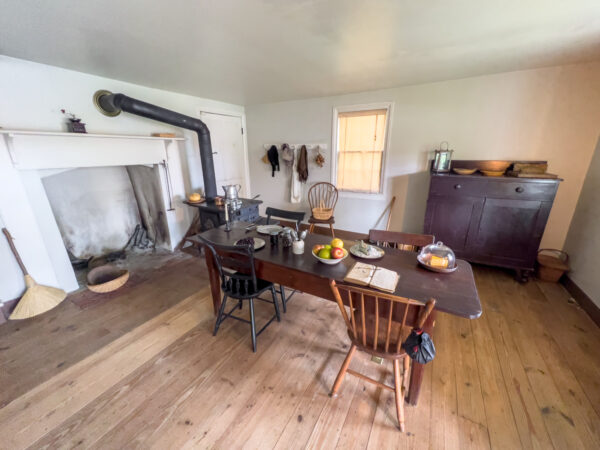 While the John Brown House has listed hours (See below), their website recommends calling ahead to ensure a docent is available and to find out where to meet the docent: 717-264-1667.
You can also combine a visit here with a stop at the Old Jail Museum, which is also run by the Franklin County Historical Society and is only about a block away. A combo ticket with a good discount is available if you choose to tour both museums.
Looking for even more things to do nearby? Check out Black-Coffey Caverns, Buchanan's Birthplace State Park, and my favorite things to do in Gettysburg.
---
John Brown House
Hours: Tuesday-Saturday: 10a-4p
Open Thursday-Saturday from November-April
Calling ahead recommended: 717-264-1667

Cost: Adults: $8, Kids: $7
Combined ticket with Old Jail Museum available

Website: FranklinHistorical.org

Address: 225 E King St
Chambersburg, PA 17201
See map for other area attractions.
---