Disclosure: This article may contain affiliate links. We will make a small commission from these links if you order something at no additional cost to you.
Pennsylvania is filled with many hidden and little-known waterfalls, but few of these are located directly along trails. However, anyone that has taken a
bike trip on the Pine Creek Rail Trail
in Tioga County, has probably come across a few of these.
While waterfalls such as those along the Turkey Path in Leonard Harrison State Park are well known, others, such as this beautiful waterfall on Water Tank Run are unknown to most.
Water Tank Run Falls is located just a couple hundred yards off of this rail trail, but if you don't look at the right time, you could very easily miss it. However, if you know where to look, this is an incredibly beautiful waterfall that you won't want to skip.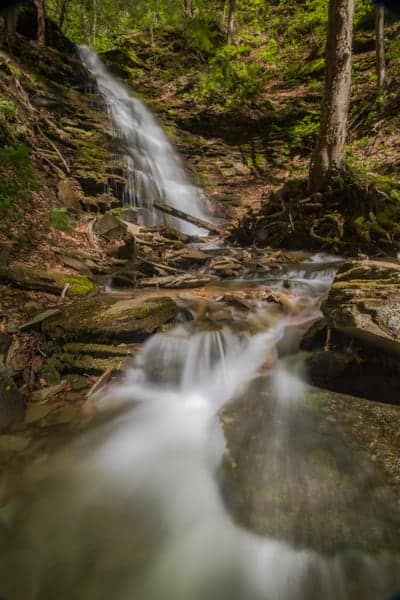 Water Tank Run is a relatively small stream that flows into Pine Creek in Tioga County, Pennsylvania. It crosses the Pine Creek Rail Trail just over two miles north of the Blackwell Access Area, the closest road to the falls. The trail is flat and makes for an easy, but long walk. A bike would certainly make the trip much faster.
It's possible to see the 25-30 foot tall Water Tank Run Falls from the Pine Creek Rail Trail, but there's also a path that takes you directly to the base of the falls. Keep in mind that this isn't a well-maintained trail, and a bit of scrambling around the rocks and creek is required to get to the base of the falls.
It's also worth noting that I've been told that this area is rife with rattlesnakes. If visiting during the warmer months of the year, make sure to use extreme caution and carefully watch your step.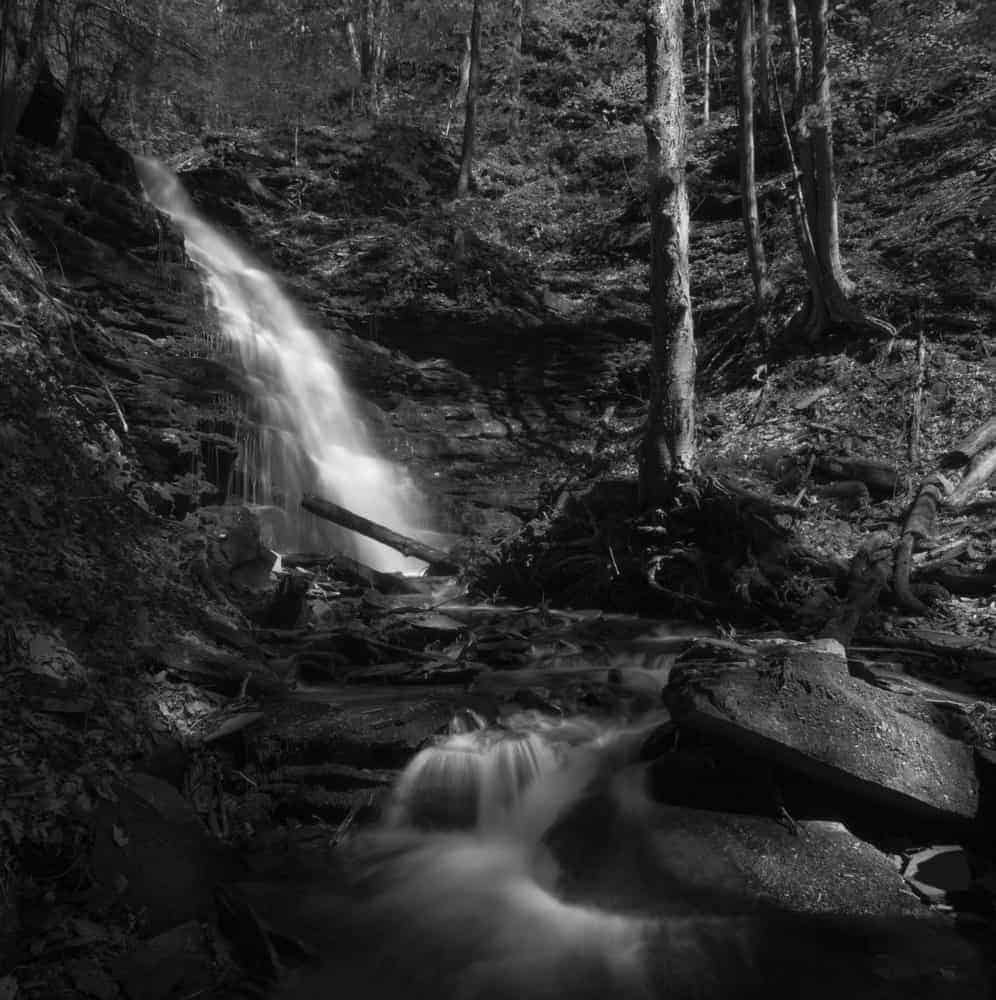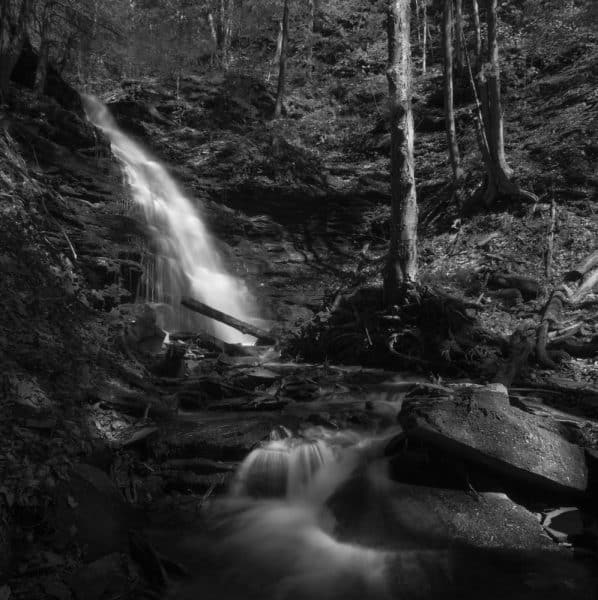 Because there is nearly no plunge pool below this beautiful waterfall, it's possible to get right up to its base when water levels aren't overly high. However, keep in mind that any rocks near the falls will be incredibly slippery.
While there are many other hidden waterfalls along this rail trail (some of which I mention in my article about biking the Pine Creek Rail Trail), this was definitely one of my favorites. It is both a worthwhile stop when biking the trail or even worth the walk or bike ride from the Blackwell Access Area to see on its own.
No matter how you visit, don't miss the small falls on Stone Quarry Run, which is the only stream of decent size between Water Tank Run and Blackwell. While not overly large or majestic, it's another beautiful stop along the Pine Creek Rail Trail.
How to get to Water Tank Run Falls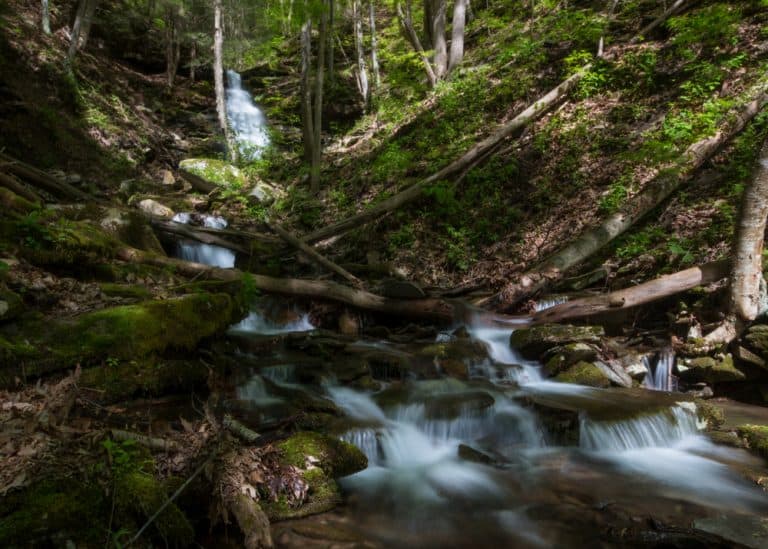 As previously stated Water Tank Run Falls is located just a few hundred yards above the Pine Creek Rail Trail in Tioga County, Pennsylvania.
The closest road and parking area can be found at the Blackwell Access Area at the following coordinates: 41.556223, -77.381728. This parking area is also the starting point for the Bohen Falls Trail on the opposite bank of Pine Creek.
From here, walk or bike just over two miles upstream on the Pine Creek Rail Trail to Water Tank Run, the second stream you'll come to.
You can see Water Tank Run Falls from the trail, but there is also a small path to the right side of the stream (when facing the falls). Water Tank Run Falls can be found at approximately these coordinates: 41.589508, -77.383352.
You can also continue for another two miles north on the rail trail to visit Pine Island Run Falls.
Click here for information on how to use the coordinates in this article to find your destination.]
Want to see more of Pennsylvania's best waterfalls? Visit our Pennsylvania Waterfalls page!
See map for other area attractions.