Disclosure: This article may contain affiliate links. We will make a small commission from these links if you order something at no additional cost to you.
There are several beautiful wildflower reserves in Pennsylvania, but none are as large as the 314-acre Wildflower Reserve at Raccoon Creek State Park. This wildflower reserve is home to more than 700 species of flowering plants which ensures that the reserve is gorgeous throughout the year.
Located 30 minutes west of downtown Pittsburgh on the eastern edge of Raccoon Creek State Park in Beaver County, the Wildflower Reserve offers a great chance to explore the beauty of these naturally occurring flowers, especially in the spring and late summer.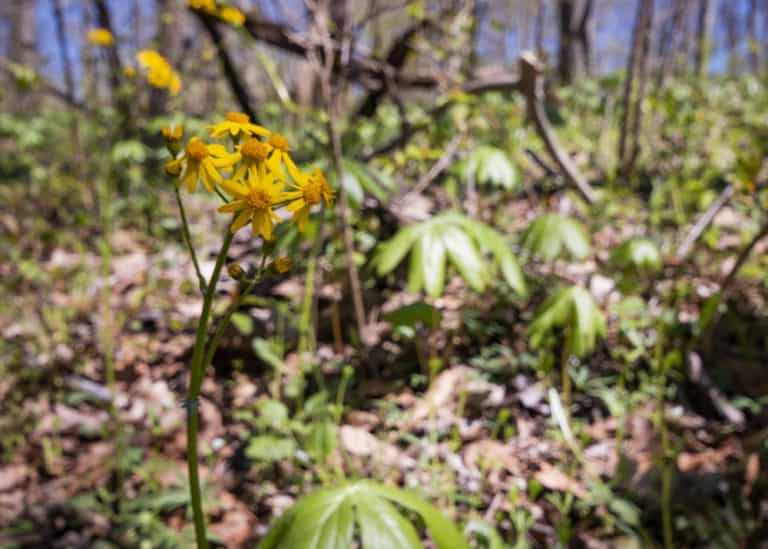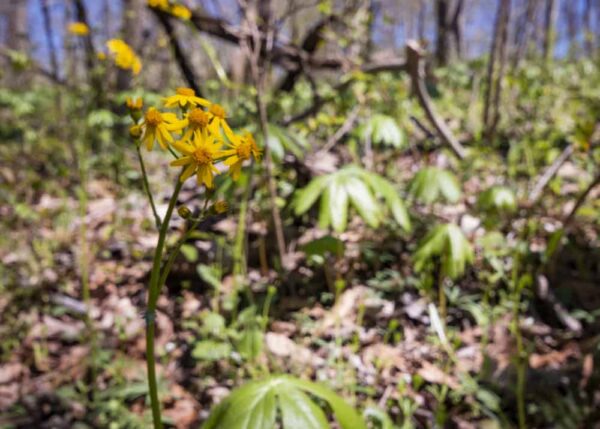 During the spring wildflower bloom (which typically occurs in late April through early May), I had the chance to go hiking in the Wildflower Reserve at Raccoon Creek State Park. The area is home to five of the parks 42 miles of hiking trails and makes for a great spring hike near Pittsburgh.
While there are a variety of loop hiking options, the Jennings Trail offers a relative easy and scenic place to start. The trail leaves from the parking area before quickly climbing to Hungerford Cabin. Hungerford Cabin was once a vacation home for famed Pittsburgh Post-Gazette political cartoonist Cy Hungerford.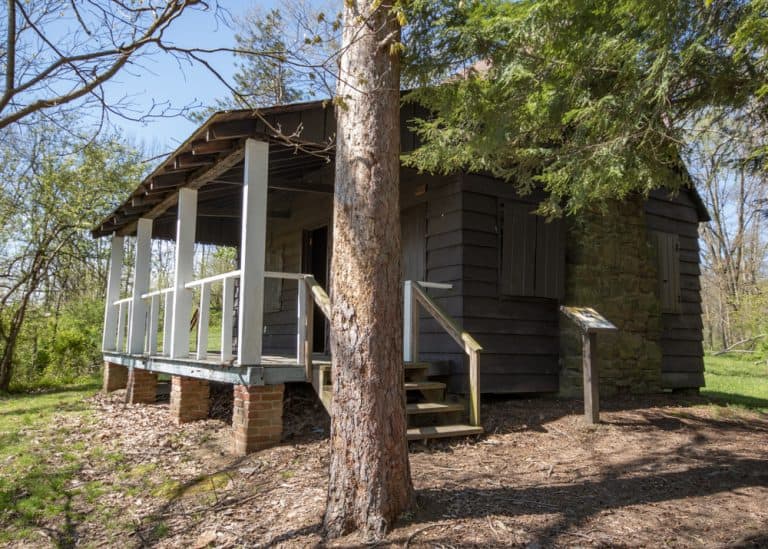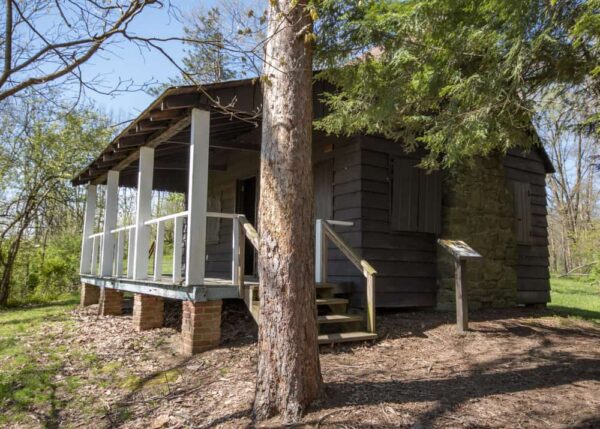 Once past the cabin, the trail descends into the heart of the wildflower reserve. If you time your visit right in late April or early May, you'll be able to see many varieties of wildflowers.
The area is especially dominated by both white and red trillium. Trillium is a somewhat rare flower that's very sensitive to human activity. It is actually illegal to pick some varieties of this plant, so it's best to enjoy them from a bit of a distance, as even disturbing the plant can sometimes significantly damage it.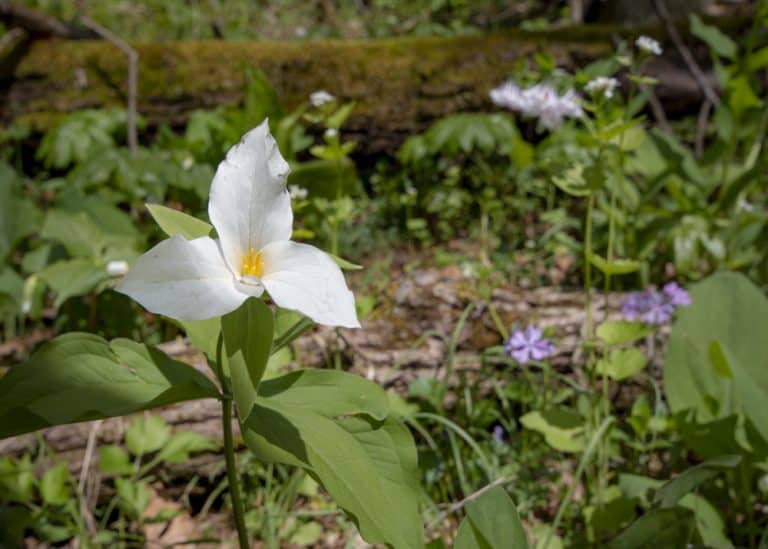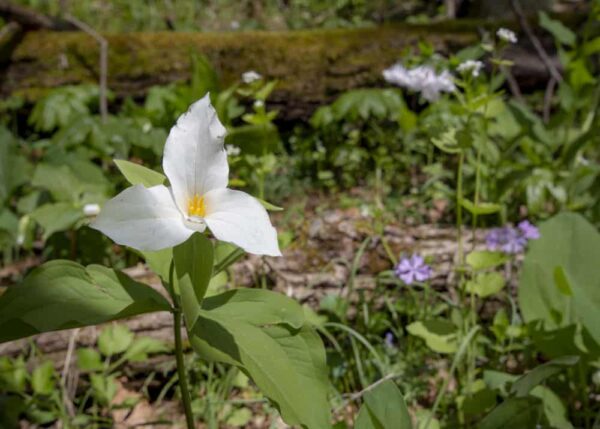 Scattered throughout the wildflower reserve are vernal ponds and Raccoon Creek meanders its way through the area. Depending on the route you taking while hiking here, you may encounter the creek, which provides a beautiful bluish-green backdrop for the area's amazing wildflowers.
However, no matter the beauty of the creek, the highlight without a doubt is the hundreds of varieties of wildflowers in the area. Whether you are a flower lover or are just looking for a unique scene to hike through, make sure to visit the Wildflower Reserve in Raccoon Creek State Park during their spring bloom (late April – early May) or their fall bloom (late August to early September).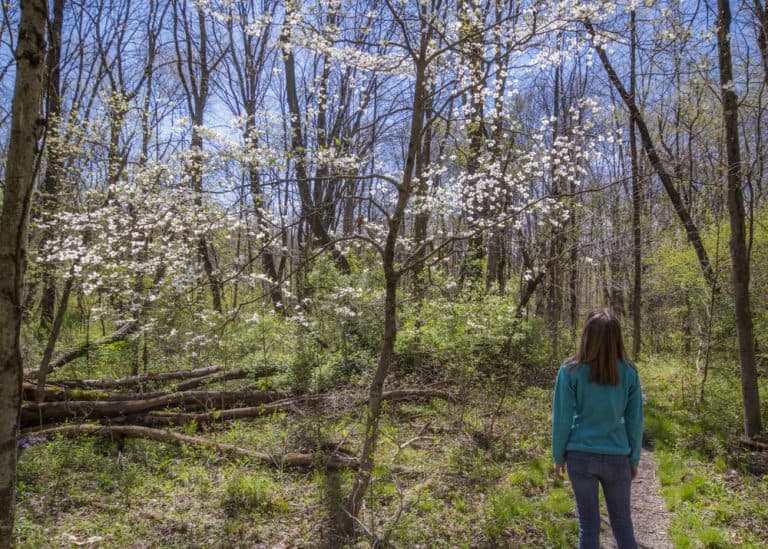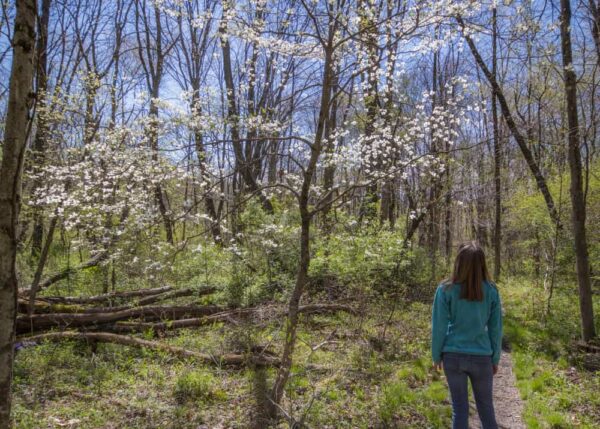 The only downside of hiking here is that it sits along a well-used flight path for planes landing at Pittsburgh's nearby airport. This means that planes are constantly flying overhead at a relatively low height.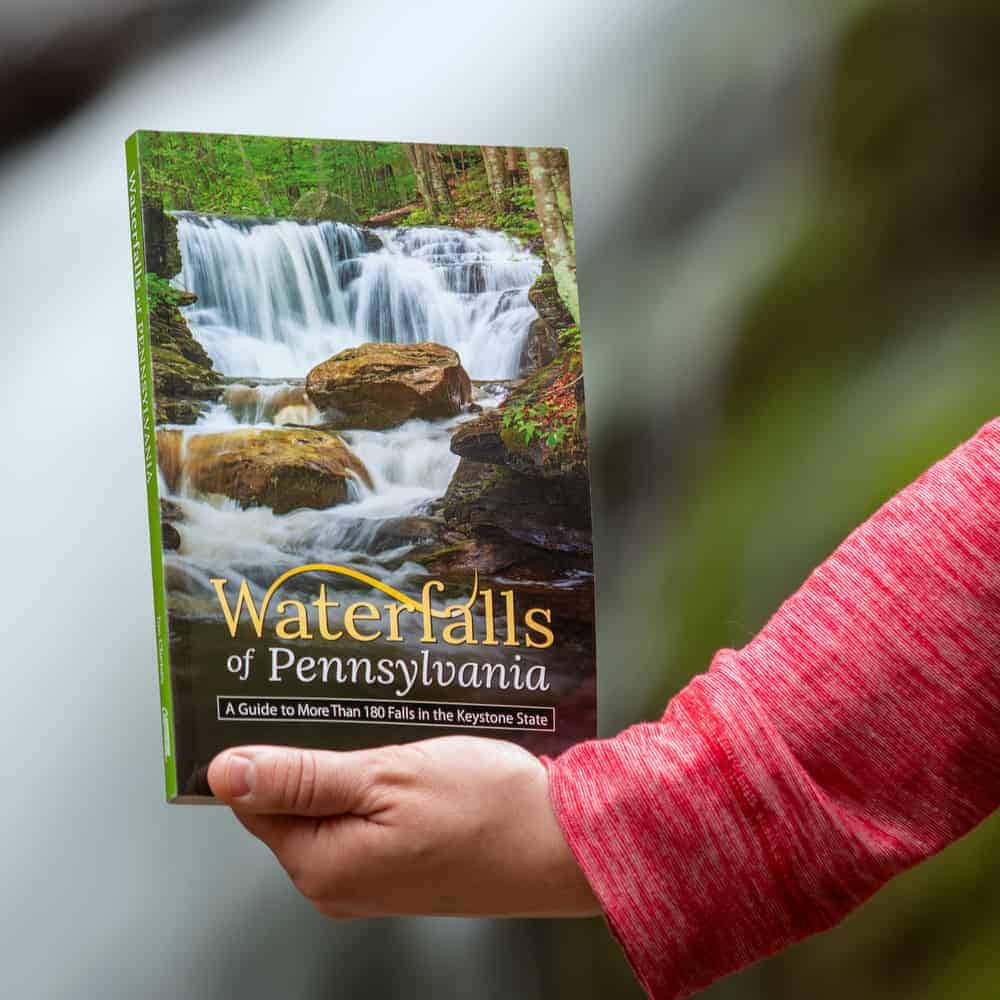 "Waterfalls of Pennsylvania" by Jim Cheney
If you love PA waterfalls, you won't want to miss this waterfall book from Jim Cheney, author of Uncovering PA, featuring more than 180 great waterfalls. Order it now on Bookshop.org or Amazon.
If you love watching planes, this is great. However, even if you find this to be a distraction, it's worth it to see these beautiful wildflowers, and I can assure you that you won't regret hiking here.
Hiking the Wildlife Reserve at Raccoon Creek State Park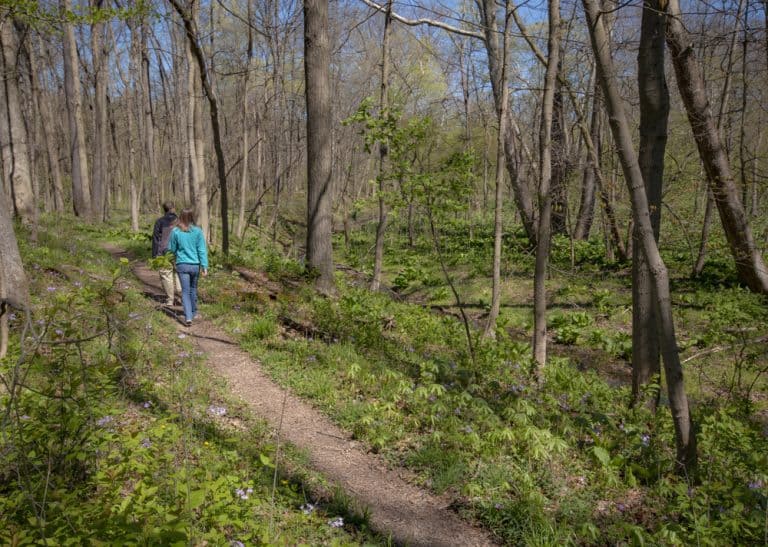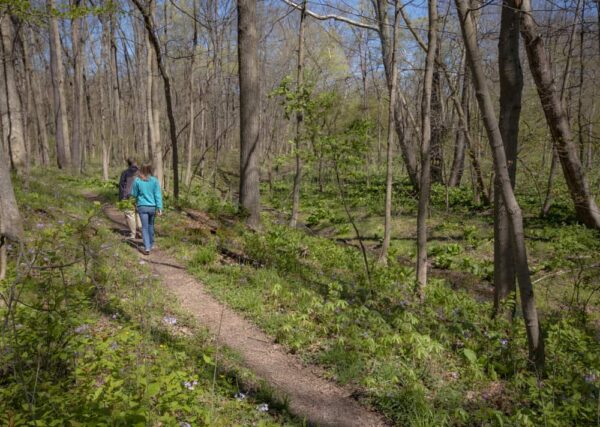 The five miles of trails in the Wildflower Reserve at Raccoon Creek State Park are generally wide and are pleasurable to hike. Turns on the trail are well marked, making loop hikes using multiple trails quite easy.
Before you go, make sure to leave your furry friends at home as dog's are not allowed on the trails at the Wildflower Reserve to preserve the integrity these delicate flowers.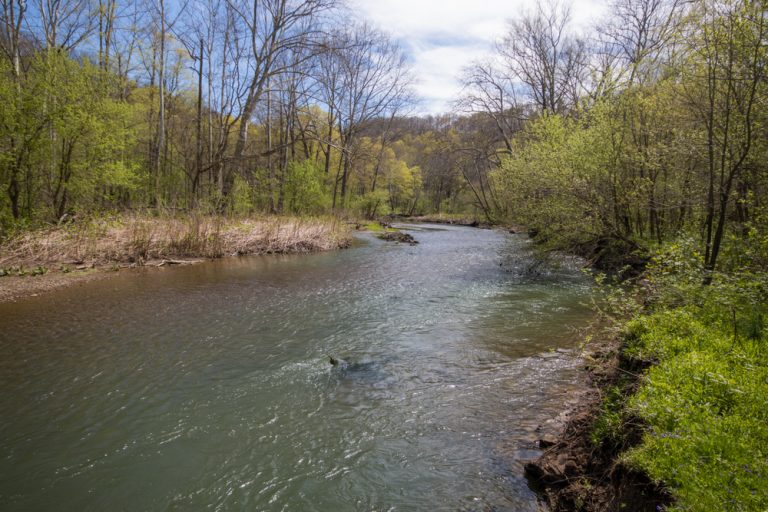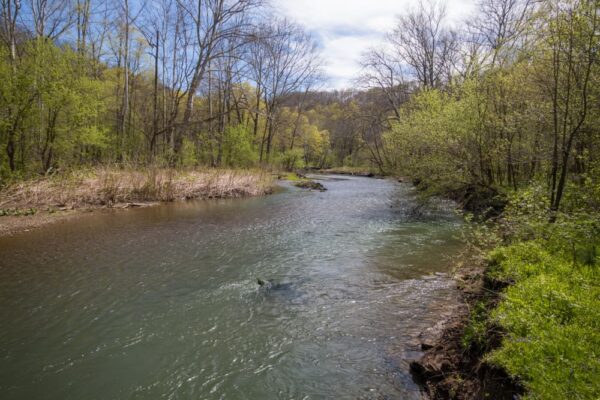 When I visited, I primarily hiked along the Jennings Trail, which cut right through the heart of this scenic woodland. I took diversions along the Meadow Trail and Hickory Trail so that I could extend the hike and enjoy a bit more hiking along Raccoon Creek. I then used the Max Henrici Trail to return to the parking area.
This created a scenic 2.5 mile hike through this wildflower wonderland.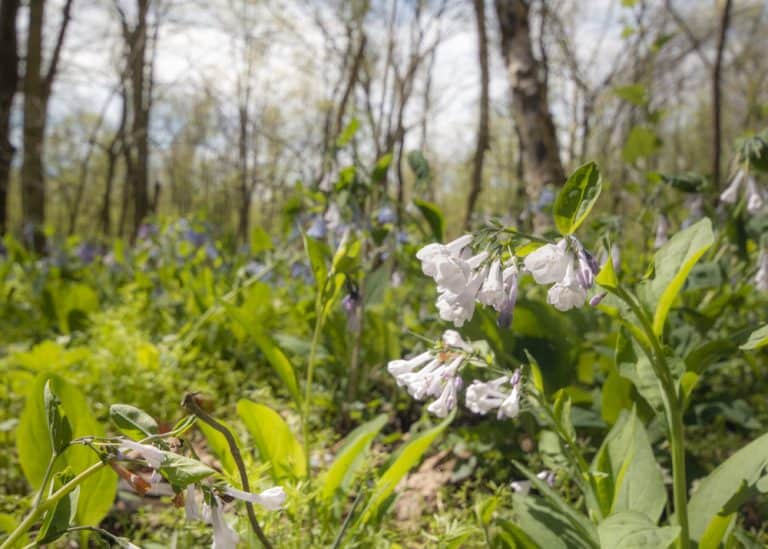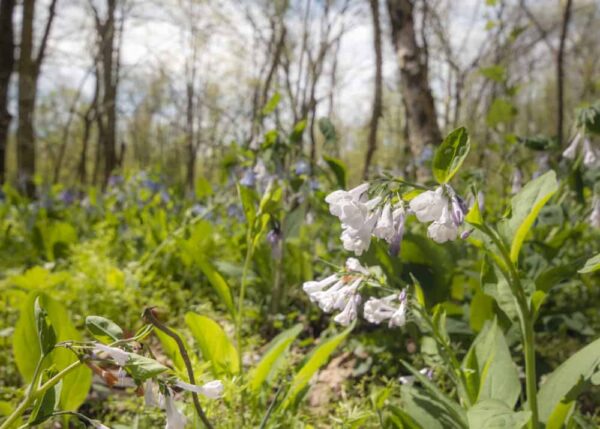 However, whether you opt to hike this loop, or a bit shorter or longer loop, you can't go wrong hiking the Wildflower Reserve at Raccoon Creek State Park.
If you're looking to explore more of the park when you are finished, I definitely recommend the short hike to Frankfort Mineral Springs Falls.
How to Get to the Wildflower Reserve at Raccoon Creek State Park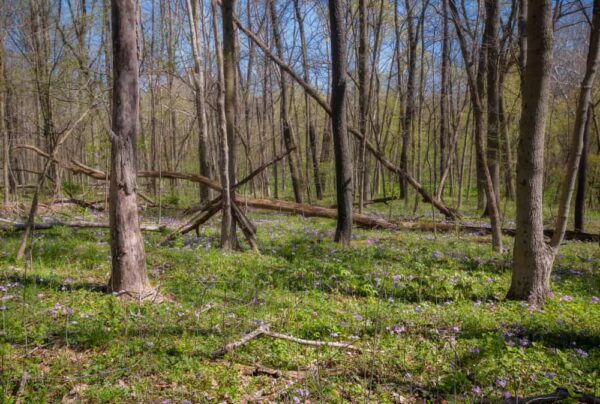 The Wildflower Reserve is located in the eastern tip of Raccoon Creek State park, roughly 30 minutes west of downtown Pittsburgh. The parking area, which fills up quickly during peak blooming weekends, can be found at 525 Lincoln Highway, Clinton, PA 15026 or at the following coordinates: 40.507495, -80.363098.
Trail maps can be found at the park's entrance or can be viewed online here and on the park's website.
Want to explore more in the area? Check out Meadowcroft Rockshelter, Fall Run Park, and Buttermilk Falls. If you love wildflowers, you can also visit the Shenks Ferry Wildflower Reserve in Lancaster County.
[Click here for information on how to use the coordinates in this article to find your destination.]
See map for other area attractions.