Please do your best to limit your travels around PA during this time. If you decide to travel, please check the status of the places you are going. Some places around the state are temporarily closed or have changed their hours. We will not be updating individual articles to note these changes. Stay safe and wear a mask!


The Susquehanna River from Harrisburg to the Pennsylvania-Maryland border is an area of immense natural beauty, and there are many fantastic spots to check out along the river's shoreline including Chickies Rock, the White Cliffs of Conoy, Tucquan Glen, and Mill Creek Falls.
However, during the spring, one of the best spots to check out is Shenks Ferry Wildflower Preserve north of Pequea in Lancaster County.
Owned since 2014 by the Lancaster County Conservancy, this nearly 90-acre park is home to over 100 varieties of seasonal wildflowers, which keep the preserve blooming from March through June.
Disclosure: This article may contain affiliate links. We will make a small commission from these links if you order something at no additional cost to you.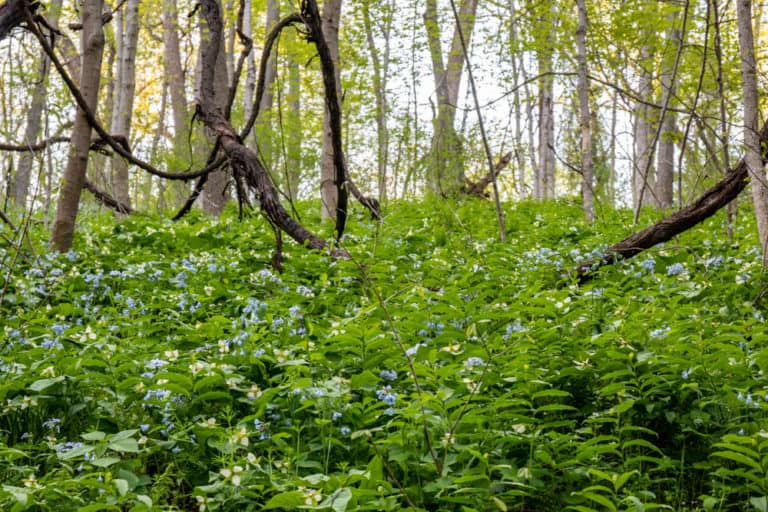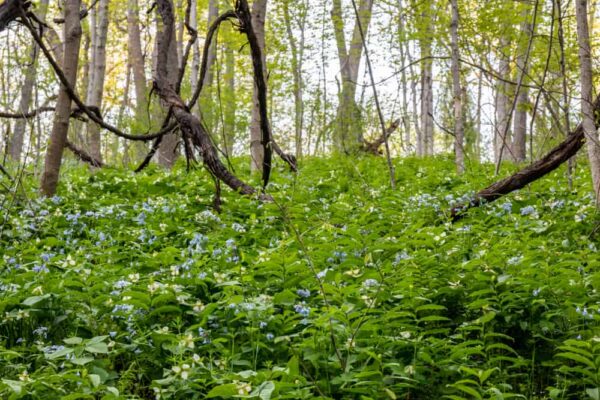 I visited in mid-April, a time frame that is typically the peak time to see wildflowers in Lancaster, and was blown away by the beauty of this trail. All along the trail were beautiful wildflowers, and the entire trail smelled incredible.
During my visit, wild geraniums were the most plentiful, but I also saw many Susquehanna trilliums, Virginia bluebells, and golden ragworts. However, with so many different varieties of wildflowers, as well as many different ferns and trees, you are sure to see something beautiful no matter the season.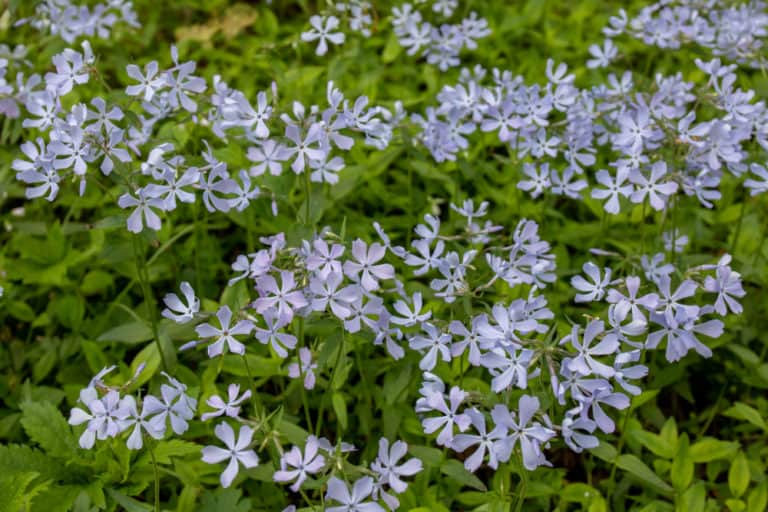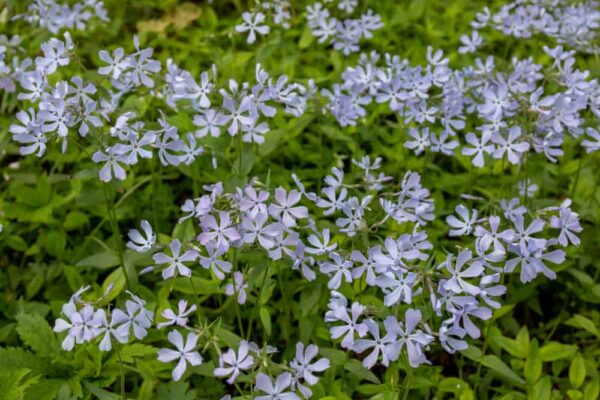 The trail at Shenks Ferry Wildflower Preserve is about half a mile long from the gate at Grubb Hollow until it dead ends at a tunnel that carries Grubb Run beneath the Enola Low Grade Trail.
This trail at Shenks Ferry follows a wide path through the preserve and is relatively flat for its entire length. Along the way, it passes underneath several power cuts but is otherwise forested. Some of the trees here are incredibly large, and I'd guess that a few might actually be first-growth or very sold second-growth trees.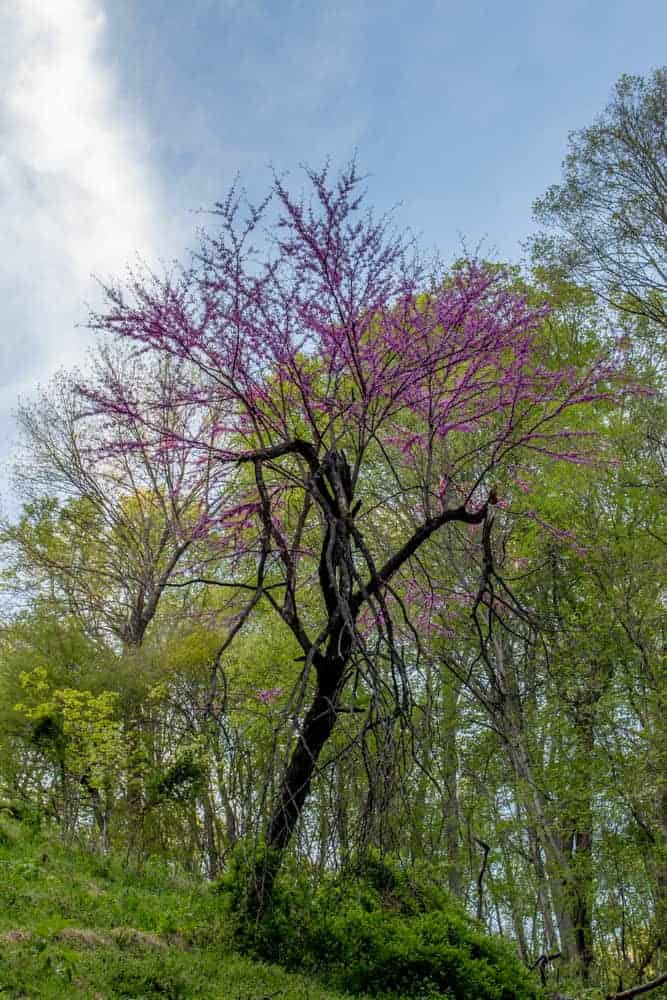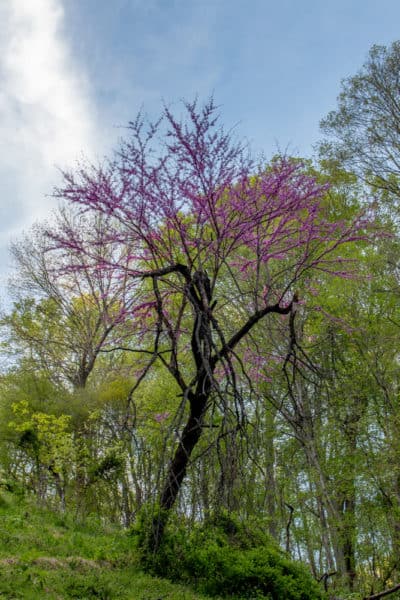 Grubb Run flows far below the trail, and when water levels are higher, there are some nice little cascades along the creek. As you get further along the trail, the stream climbs to meet the trail.
The trail ends at a large hillside. At this spot, there is an interesting old tunnel that Grubb Run flows through. While the wildflowers at Shenks Ferry are beautiful, this tunnel is another great feature of this trail.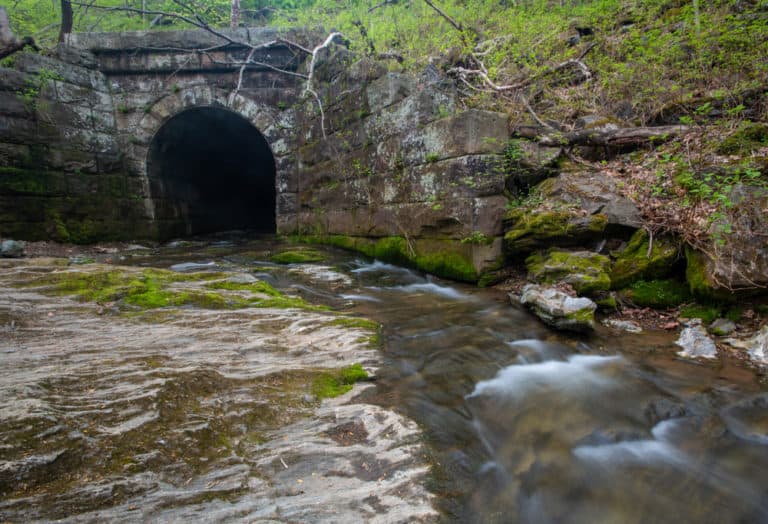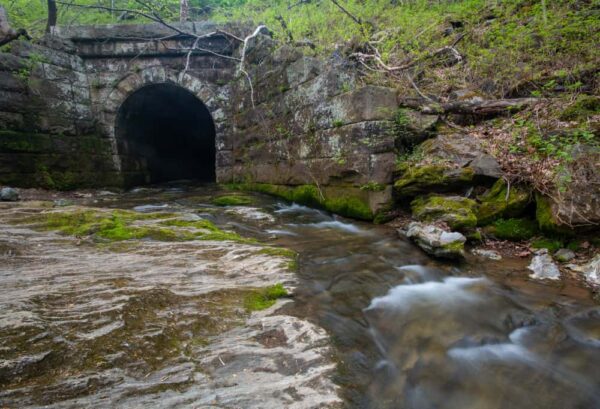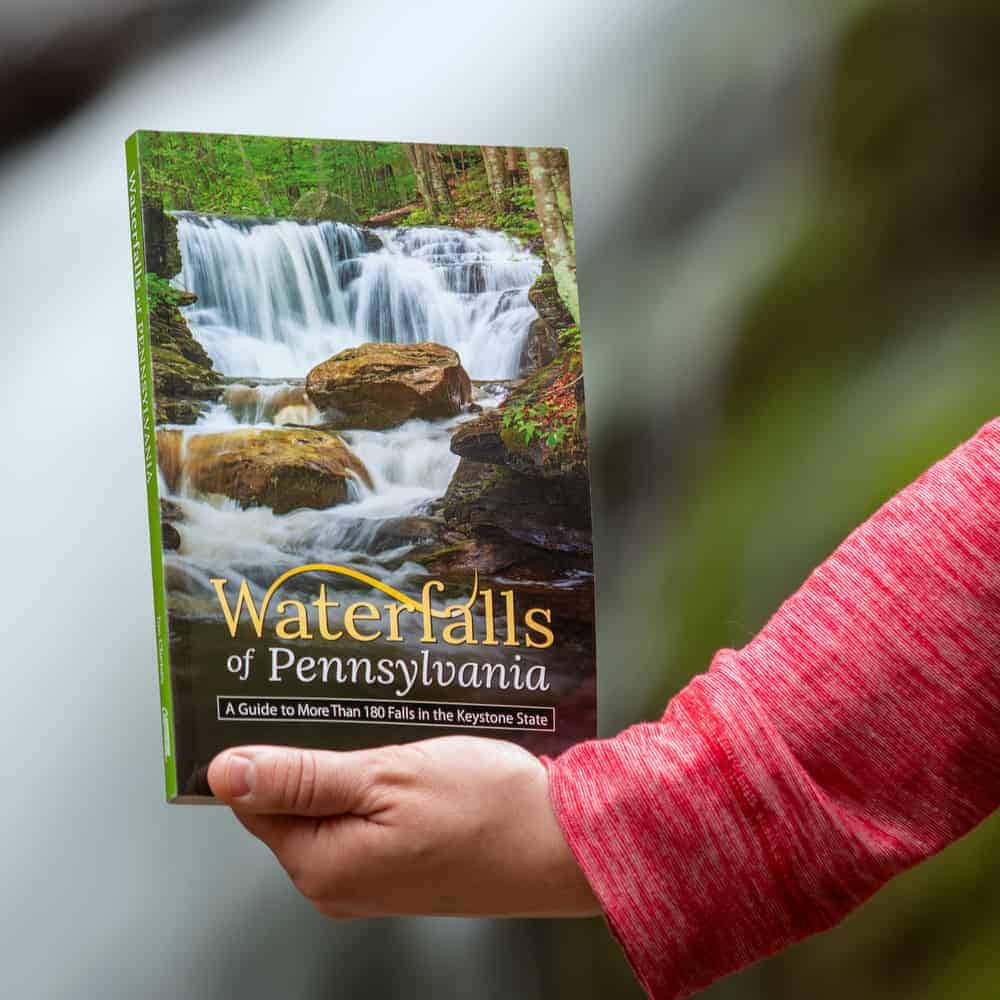 "Waterfalls of Pennsylvania" by Jim Cheney
If you love PA waterfalls, you won't want to miss this brand-new waterfall book from Jim Cheney, author of Uncovering PA, featuring more than 180 great waterfalls. Order it now on Bookshop.org or Amazon.
When the Enola Low Grade train track was built from Harrisburg to Trenton in the first few years of the 20th century, the hillside here was built up to allow the track to maintain its grade. Thus, this beautiful tunnel was built into the hillside to allow Grubb Run to pass through the hill on its way to the nearby Susquehanna River.
After taking some time to check out this unique tunnel, return to your car by heading back out the way you came in.
While the trail at Shenks Ferry Wildflower Preserve isn't long or difficult, it provides a fantastic look at one of the most beautiful spots along the lower Susquehanna River. If you have a chance to hike this trail, especially in the springtime, don't miss it.
How to Get to Shenks Ferry Wildflower Preserve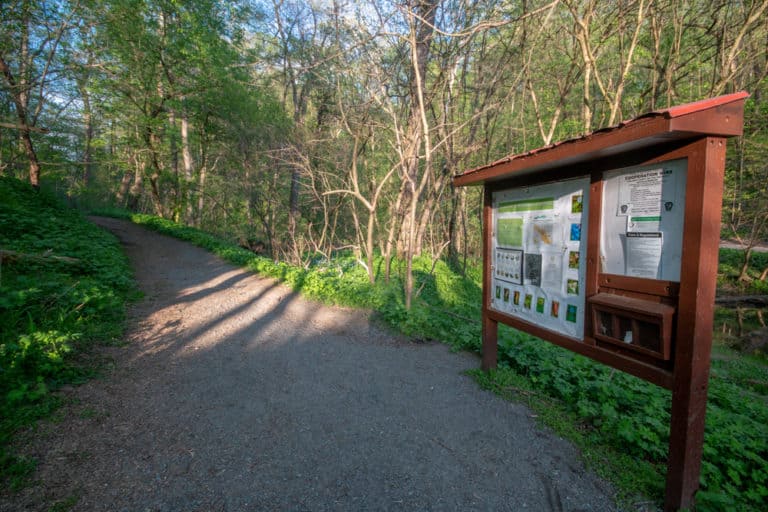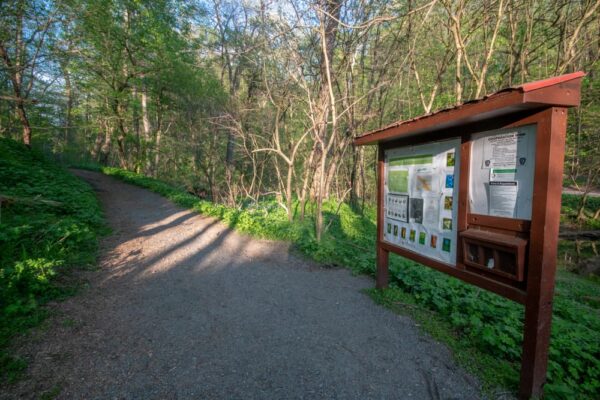 Shenks Ferry Wildflower Preserve is located along the eastern banks of the Susquehanna River in Lancaster County, PA. The trailhead can be found at the following coordinates: 39.902165, -76.366755.
The preserve is accessed via Shenks Ferry Road and Green Hill Road South. It should be noted that Green Hill Road South is VERY rutted and features several large dirt bumps (as of April 2019). I had no problem accessing the trailhead in my SUV (while driving pretty slowly), but getting a car down the road would be very, very difficult.
I would honestly say that it would be impossible, but there was a car in the parking area when I visited, so clearly it's possible, but use extreme caution if you try to access the preserve in a car.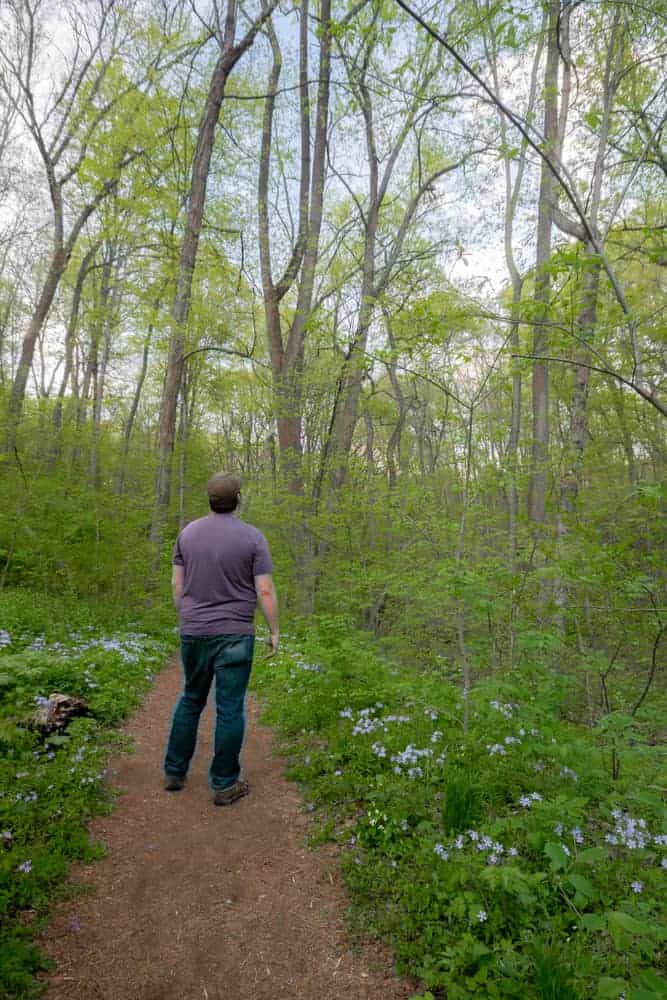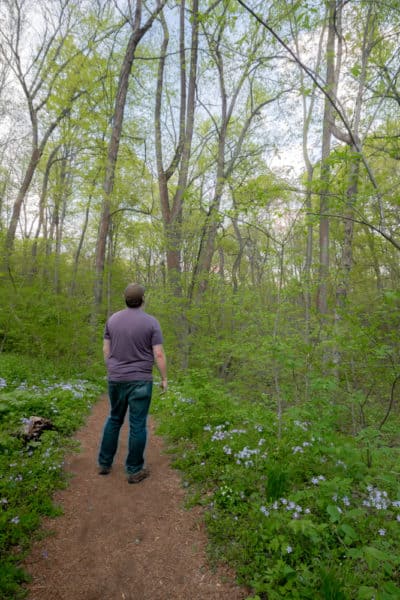 There are several parking areas along Green Hill Road South. There is room for a couple of vehicles directly adjacent to the trailhead and parking is allowed along the roadway (though make sure to avoid blocking the road).
There is also room for cars to park at a bend in the road about a quarter-mile from the trailhead and closer to the top of the road just after the tunnel. If you've managed to get a car down the road, I'd recommend parking in this parking area as the road is badly rutted just after the tunnel. This parking area is about half a mile from the main trailhead.
For more information on hiking at Shenks Ferry Wildflower Preserve, visit the Lancaster County Conservancy's website.
Looking for more places to visit nearby? Check out the Pinnacle Overlook, the covered bridges of Lancaster County, Silver Mine Park, and our weekend guide to the region.
[Click here for information on how to use the coordinates in this article to find your destination.]