Disclosure: This article may contain affiliate links. We will make a small commission from these links if you order something at no additional cost to you.
Whenever I travel through a new area of Pennsylvania, I always like to try and visit the area's covered bridges. So, when I was traveling to Indiana County in November, I decided to take a few minutes to stop at the last remaining covered bridge in Huntington County: Saint Mary's Covered Bridge.
Pulling up to the bridge, I was impressed with its location. Despite being next to a very busy highway, the bridge retained a peacefulness not often found along busy roads. This is due to the bridge's rural setting, and the beautiful church that sits just behind the bridge, providing a great backdrop for many photos of the bridge.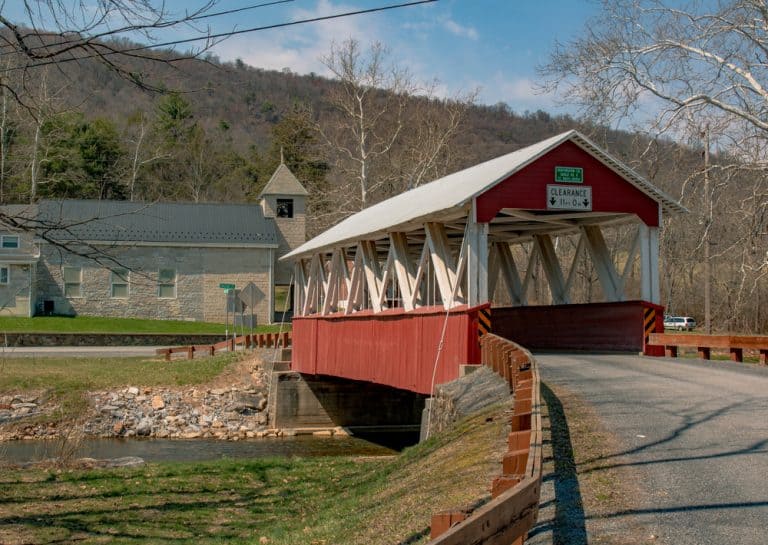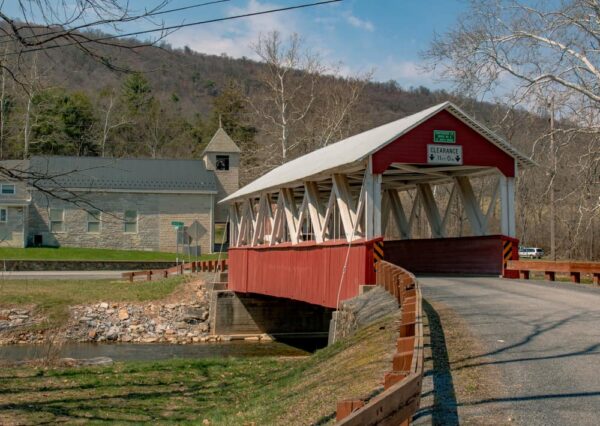 The first thing you are likely to notice about the bridge is the unique two-toned color of the bridge. Around the state, most covered bridges are painted a dark red color, though a handful retain a natural color. However, Saint Mary's Covered Bridge is painted in a lighter red with white accents along the support posts.
This coloration, combined with the large windows that extend the length of the bridge make this one of the more visually interesting bridges in the state.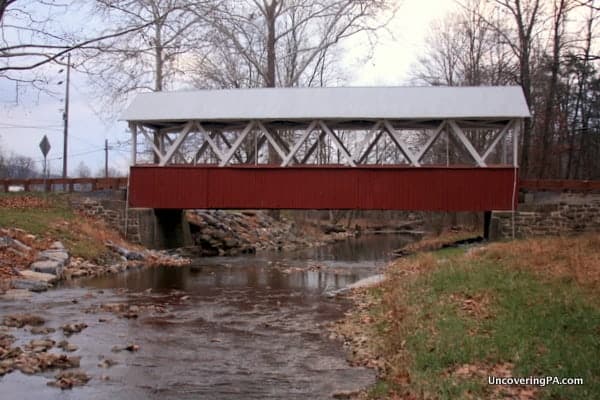 As for the bridge itself, Saint Mary's Covered Bridge crosses 65 feet over Shade Creek (the bridge is also sometimes called Shade Covered Bridge after the creek). The bridge is open to traffic should you wish to drive across it.
How to Get to Saint Mary's Covered Bridge
My route to Saint Mary's Covered Bridge took me from the Pennsylvania Turnpike through Franklin County's Amish Country. Even on this very cold Thursday morning, the Amish buggies were out in full force.
The bridge itself sits around 20 minutes off Pennsylvania Turnpike exit 189. Conversely, if you are coming from the north, the bridge is about 30 minutes southeast of Huntingdon, just a few miles south of the borough of Orbisonia.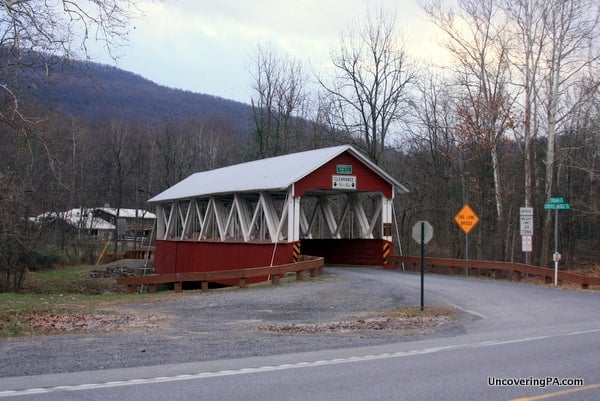 For your GPS, you can put in these coordinates: 40.205831, -77.878103. Another option is to put in the address for Saint Mary's Catholic Church, which is directly across Route 522 from the bridge: 20896 Croghan Pike, Orbisonia, PA 17243.
See the map below for the exact location of the bridge.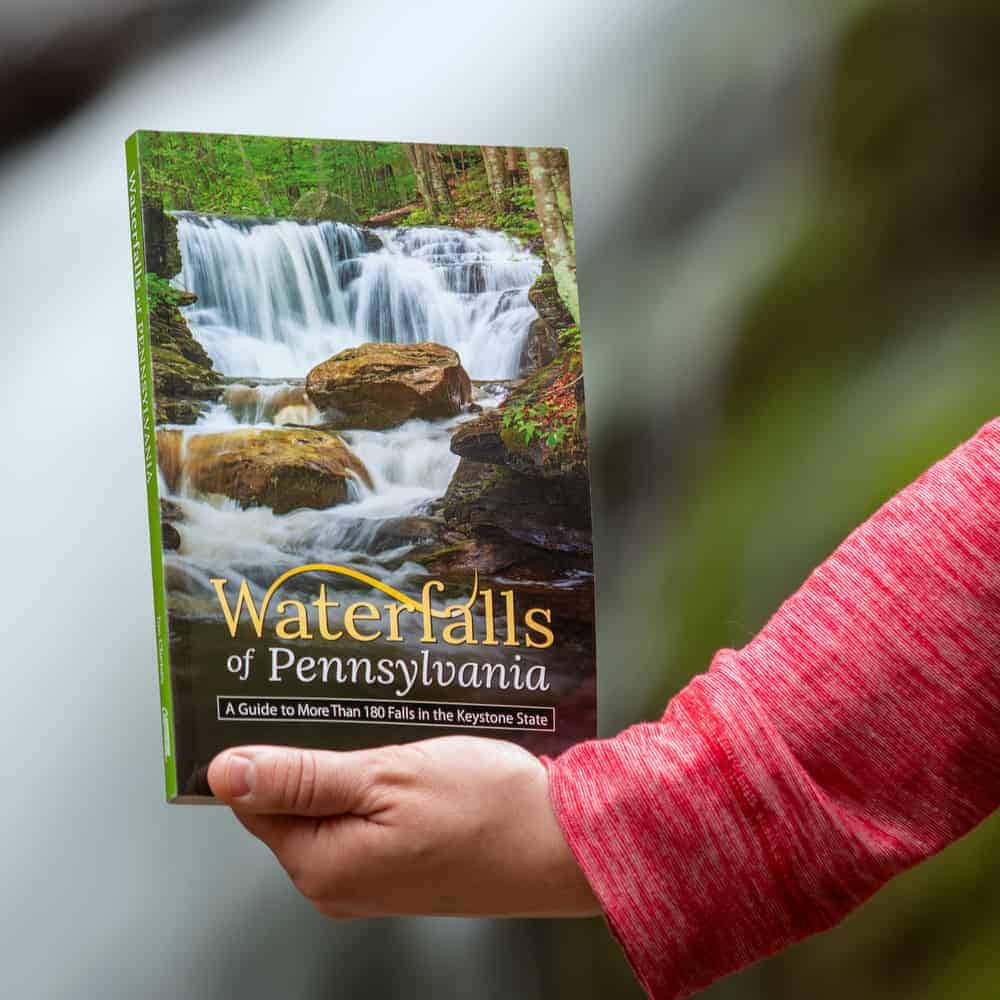 "Waterfalls of Pennsylvania" by Jim Cheney
If you love PA waterfalls, you won't want to miss this waterfall book from Jim Cheney, author of Uncovering PA, featuring more than 180 great waterfalls. Order it now on Bookshop.org or Amazon.
The best place to park for the bridge is a paved pull-off along 522. There are several mailboxes here, so make sure to leave room for anyone that might need to use them. Also make sure to exercise caution, as you will be parking along a very busy road.
Looking to explore more places in the area? Check out the Rockhill Trolley Museum, Jarrett Falls, and Raystown Lake.
[Click here for information on how to use the coordinates in this article to find your destination.]
See map for other area attractions.