Disclosure: This article may contain affiliate links. We will make a small commission from these links if you order something at no additional cost to you.
Lakemont Park in Altoona is primarily known as a summertime destination and as the home of Leap-The-Dips, the oldest still-running rollercoaster in the world. However, during the holiday season, the park comes alive with Holiday Lights on the Lake.
Holiday Lights on the Lake is a drive-through Christmas light display that has been a Blair County tradition for more than 20 years. The display is more than 50 acres in size and fills much of Lakemont Park.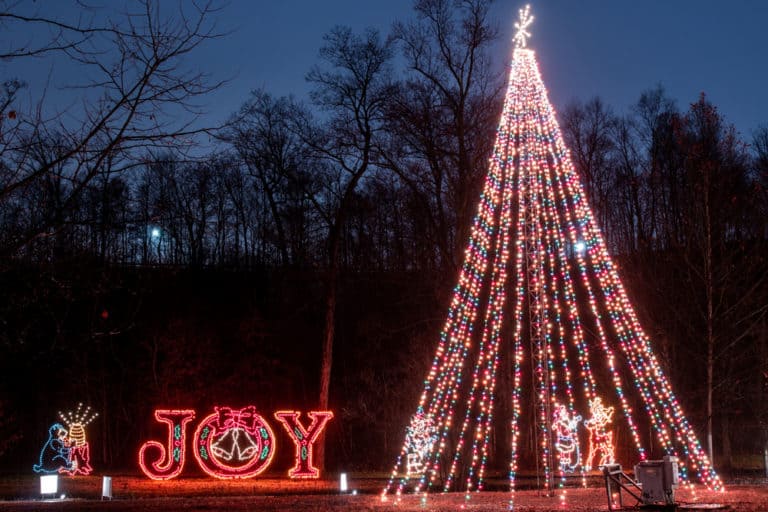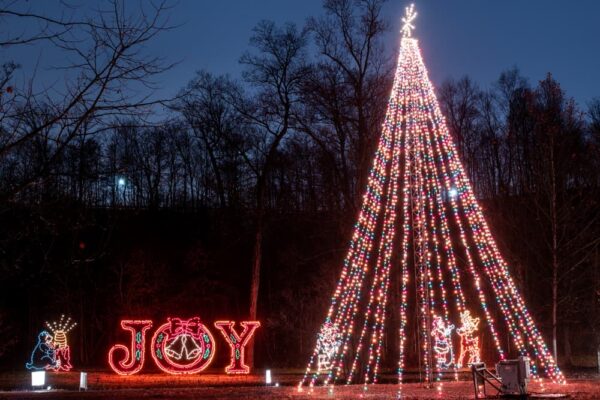 The entrance to Holiday Lights on the Lake is located behind the Altoona Curve's baseball stadium. From here, an easy-to-follow roadway winds its way through Lakemont Park and past many of its rides and buildings.
Along the way, hundreds of different light displays move to the music broadcast both through speakers in the park as well as over the event's radio station at 88.5FM. This festive music really adds to the atmosphere, and I'd definitely recommend tuning in while you are driving through the park.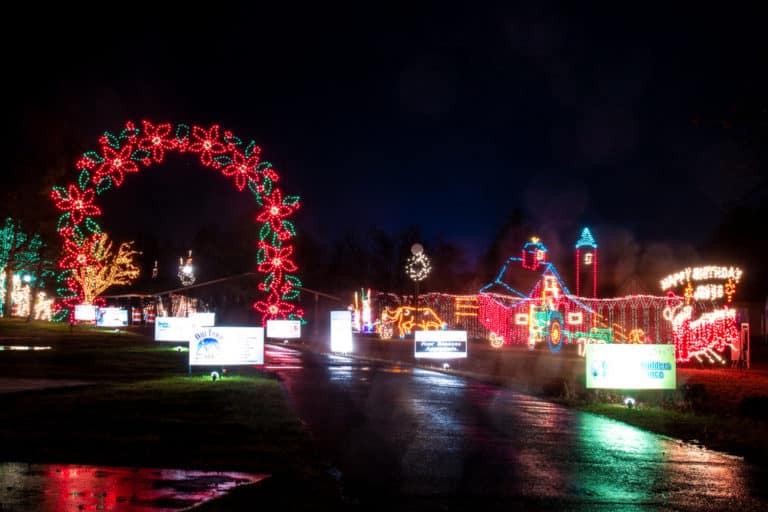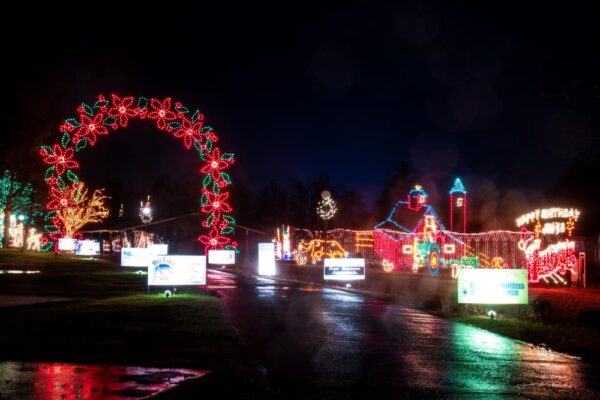 Throughout the park, there are a variety of themes to the lights including some great sports scenes with a giant Santa shooting a basketball.
I also really enjoyed how they incorporated Lakemont's small train ride into the attraction. It's done up with lots of lights and Santa at the front of the train as the conductor. Other than this attraction, though, the park's rides seem somewhat underutilized. It would have been fun to see lights on some of the other rides at Lakemont Park.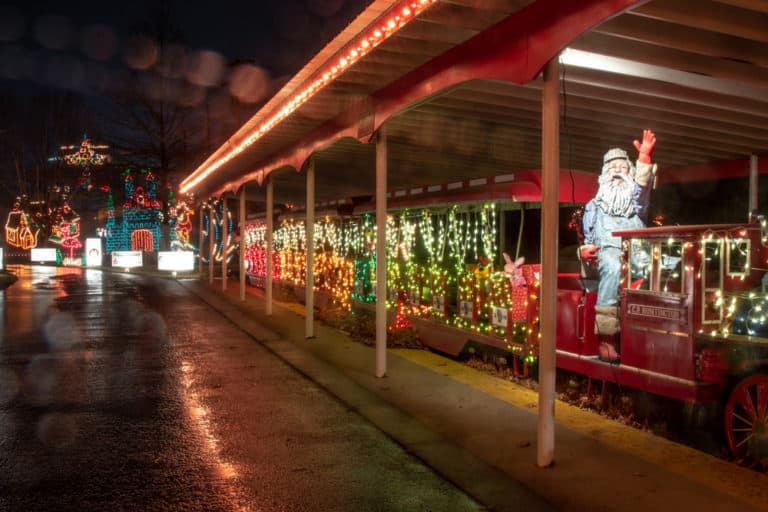 That being said, I was really impressed with how many great light displays there were. Unlike some other drive-through Christmas light displays I've done, there weren't any dead spots that I felt needed more lights. On the flip side, though, there was a good balance and the lights didn't seem overdone either.
This made driving through Holiday Lights on the Lake a ton of fun as there was new stuff to see around every corner.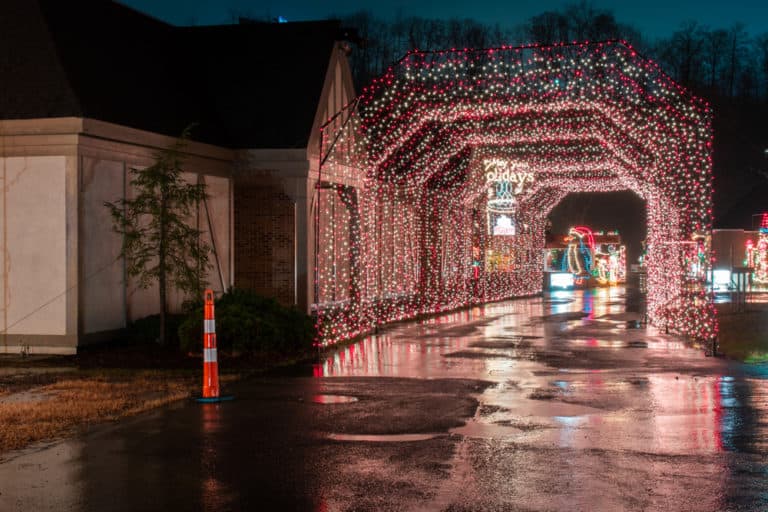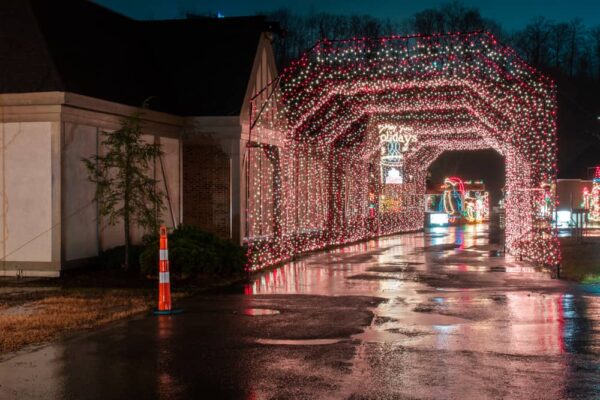 According to the park, most people who visit spend about 45 minutes driving through the 50-acre display area. Much of this is dependent on the people ahead of you, however, as there are no opportunities to pass a car that is moving a bit slower than you'd like.
While this is obviously the one potential issue with any drive-through display like this, there's enough to see around you that this is rarely a major issue. Just don't come with a super strict time frame in your head.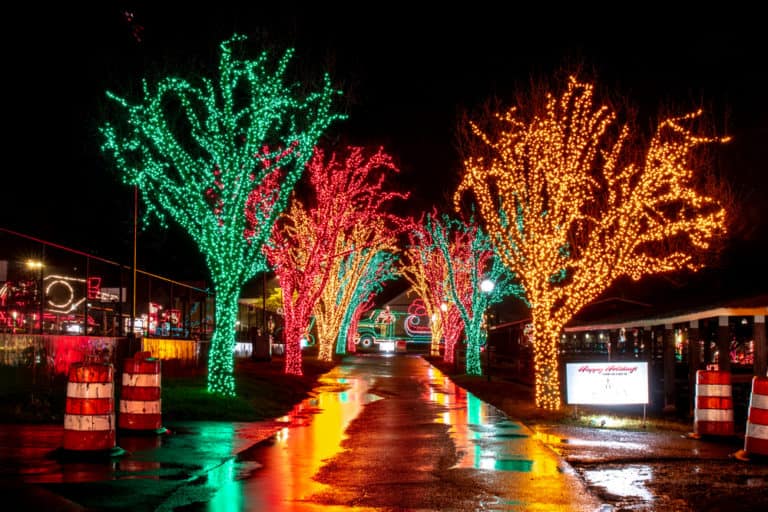 Once you've passed through the colorful lights and exited the pay area, don't miss Santa's Gift Shop. This spot is located just to the right of the exit and is easy to miss, but there are some fun things to be seen inside that you won't want to miss.
For me, the highlight of the space was the model railroad display set up by the Alto Model Train Museum Association. While this group has its own museum in the city, they set up a small, but very intricately designed model railroad that is a lot of fun to check out.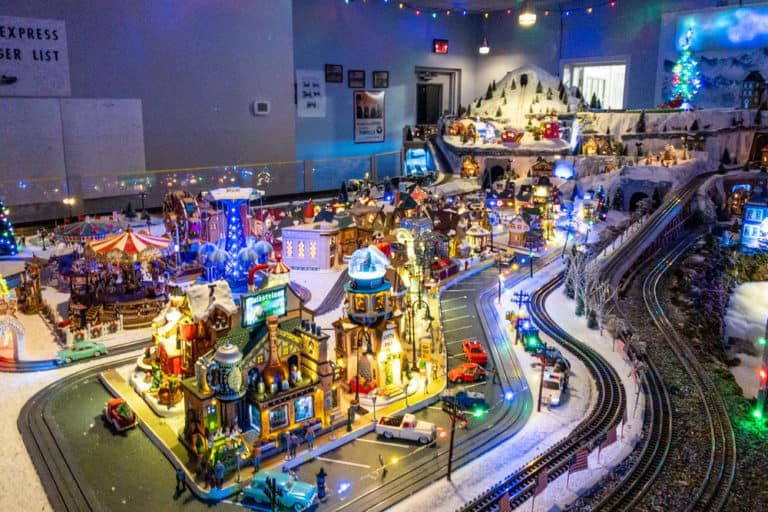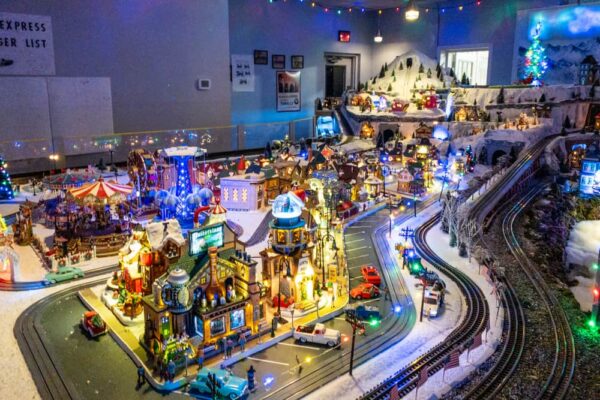 The Santa's Gift Shop area also has a snack bar, a Christmas decoration gift shop, and visits with Santa (for an extra fee).
Overall, Lights on the Lake in Altoona is a fantastic thing to do during Christmas in PA. If you are looking for a bit of festive cheer during this holiday season, don't miss this fun attraction which is one of the many great things to do in Altoona, Pennsylvania.
Visiting Lights on the Lake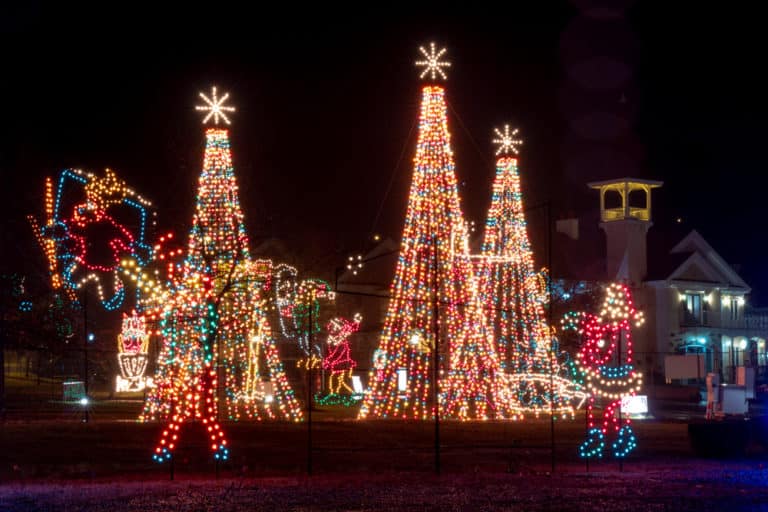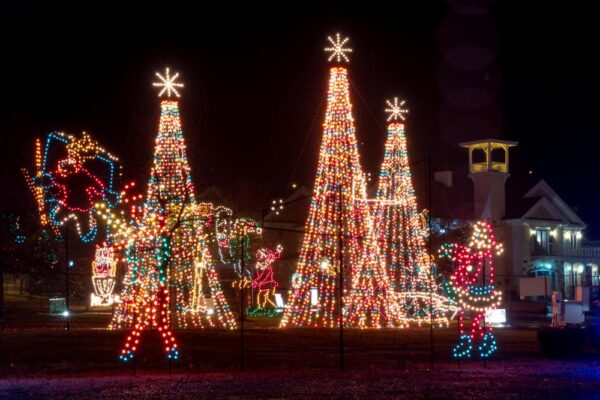 Holiday Lights on the Lake is open every night from November 17, 2023, through January 7, 2024. Gates are open each evening from 6-10pm.
In 2023, the cost per car is $15 (no matter how many people are in the vehicle). Some larger vehicles and commercial vehicles cost more.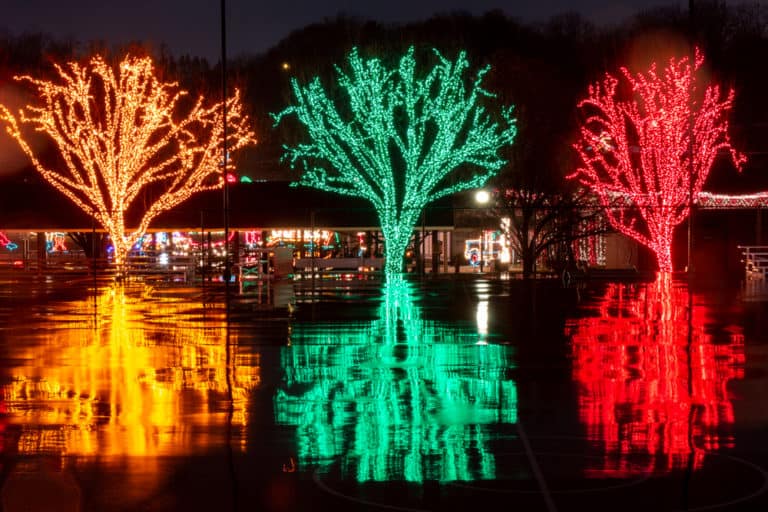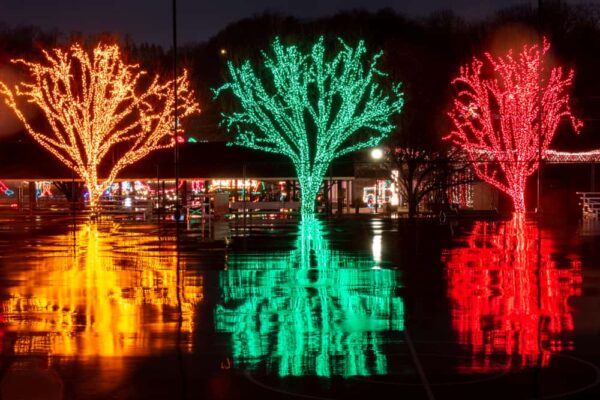 Lights on the Lake is very popular, and there was already a line forming 30 minutes before opening on the raining Monday evening that I visited in early December. To avoid the lines, it's best to visit early in the season and, if possible, on a weeknight.
Note: My visit to Holiday Lights on the Lake was hosted by the site. However, the opinions expressed are my own.
Looking for more places to visit during the holiday season? Check out our favorite Christmas towns in PA, our top things to do in Harrisburg during the holiday season, and Hershey Sweet Lights, another drive-through display.