Disclosure: This article may contain affiliate links. We will make a small commission from these links if you order something at no additional cost to you.
Pennsylvania is home to many great places to learn about the industries that have thrived in the state over the years, but none of them are as beautiful as what you'll find at the Dorflinger Factory Museum in the Poconos.
The Dorflinger Factory Museum is located in White Mills in Wayne County, PA. Dorflinger Glass was founded here in 1865 by Christian Dorflinger, a French immigrant who had moved to northeastern PA from Brooklyn, and was in operation until 1921.
At one point in time, this was one of the country's preeminent cut glass makers, and they produced glass that was used in the White House by eight presidents.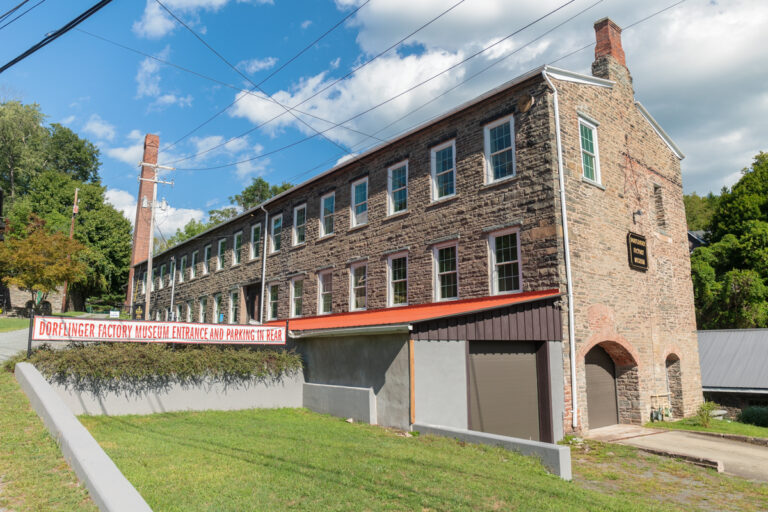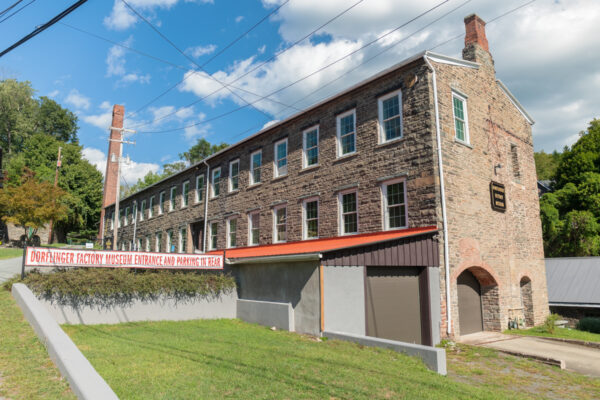 The Dorflinger Factory Museum, which shouldn't be confused with the Dorflinger Glass Museum a few miles away, is located within the factory's cutting shop, which dates to 1883 and is right along the popular Route 6. This setting really adds to the experience here, and this museum not only features an incredible collection of Dorflinger Glass but also offers a wealth of information about how it was made.
The museum space occupies the upper floor of the building and is divided into two large rooms.
The front room contains the information desk and a small gift shop, as well as some temporary exhibition space and historical information about Dorflinger Glass.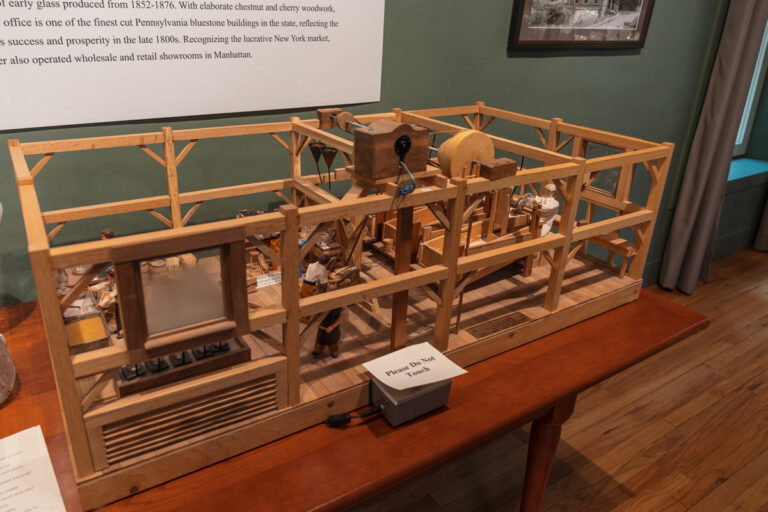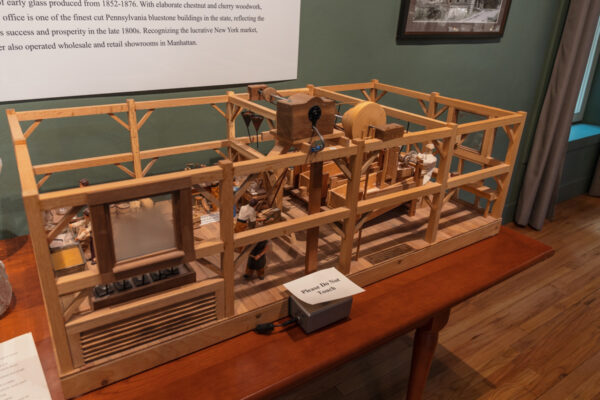 The historical information is definitely well done and does a nice job of telling you the history of the space that the museum occupies, as well as how glass manufacturing impacted this corner of PA.
The majority of the exhibits are within the second room, which takes up the majority of the building's upper floor.
The first portion of the museum's second room focuses on the factory itself, including a really neat diorama that's part artifacts and part black and white photo taken within this exact building. This really offers a fantastic view into what the cutting shop was like 100 years ago.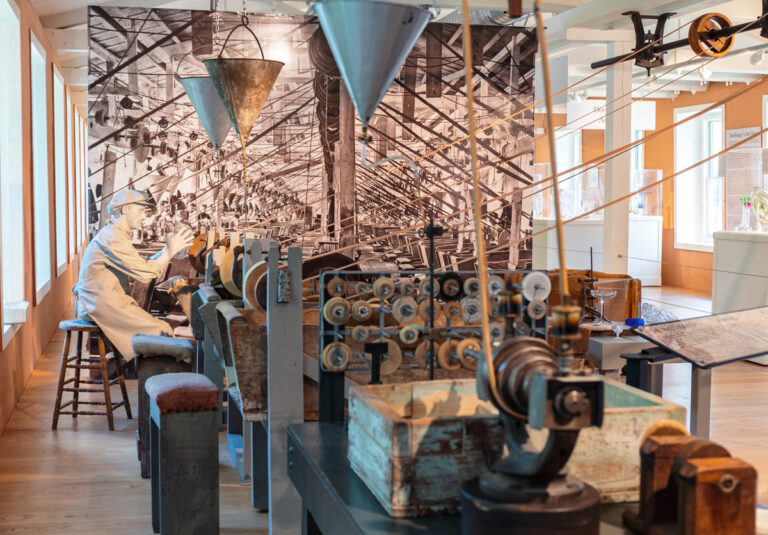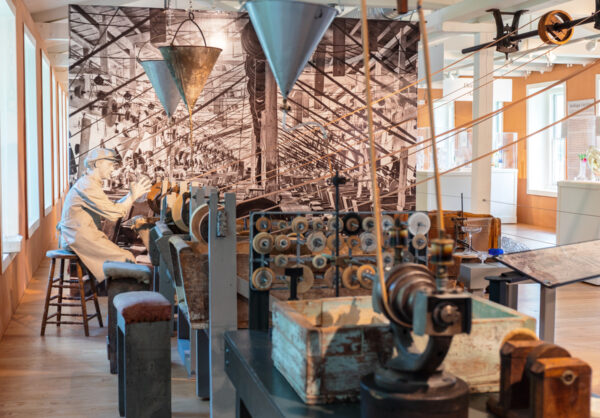 There is also a really neat seven-minute film here that was recorded in the factory in 1916 by Paramount. It does an excellent job showcasing how Dorglinger made glass and is really cool historical artifact in its own right.
Beyond the large diorama, most of the museum space is taken up by display cases filled with Dorflinger Glass from throughout the years. There are hundreds of incredible pieces on display ranging from throughout the years of the company's existence, and even some pieces that Dorflinger himself made both in France and in New York before finally settling in the Poconos.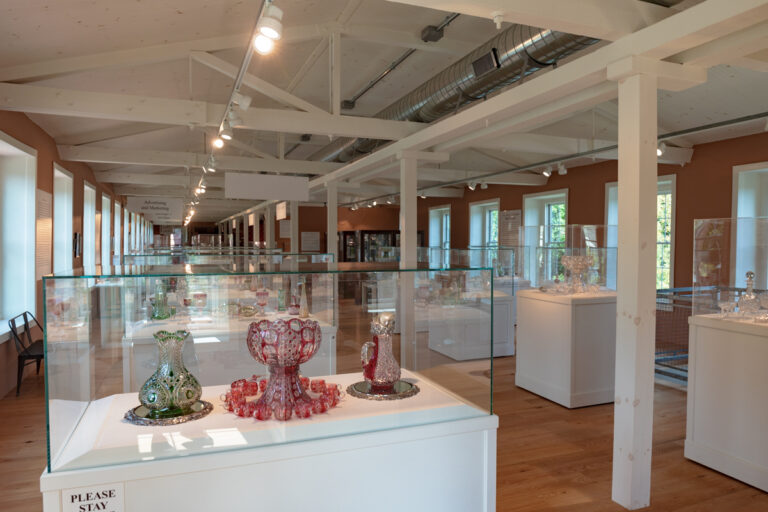 Truthfully, the cut glass on display here is some of the most incredible pieces of glass I have ever seen, and that includes visiting the fantastic Corning Museum of Glass in New York. The work of Dorflinger is truly extraordinary.
Many of the pieces on display include at least some general information about how they were made and the process used to make them, which I found very interesting. There were often also uncut templates and finished products next to each other, which was a great way to fully understand the craftsmanship that went into these works of art.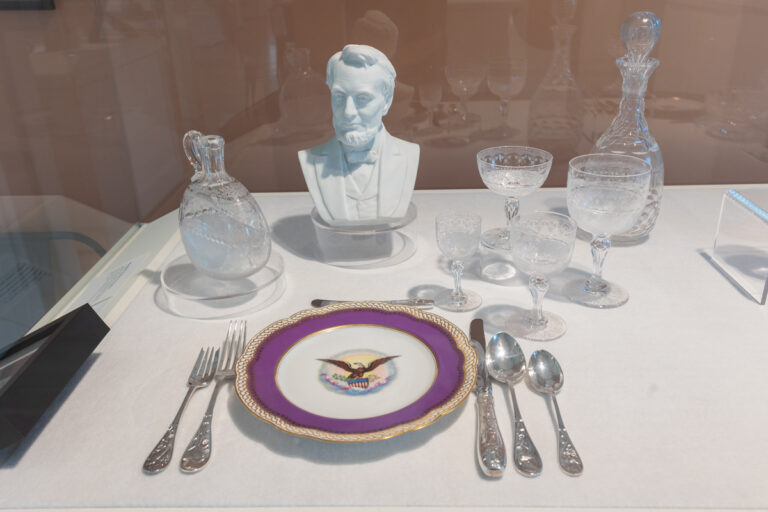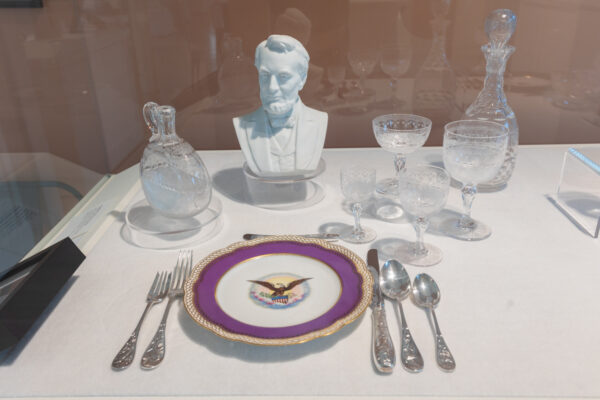 Also on display were pieces of glassware that were used in the White House during the presidencies of Abraham Lincoln and Benjamin Harrison. While not all of the pieces in these display cases were done by Dorflinger, it was great to see such historic pieces on display.
Another area I really enjoyed featured what is known as whimsey pieces. These pieces were typically made by artisans using extra pieces of glass and were not part of their normal work. Instead, they were used to show off their skill and often either kept for personal use or given as gifts.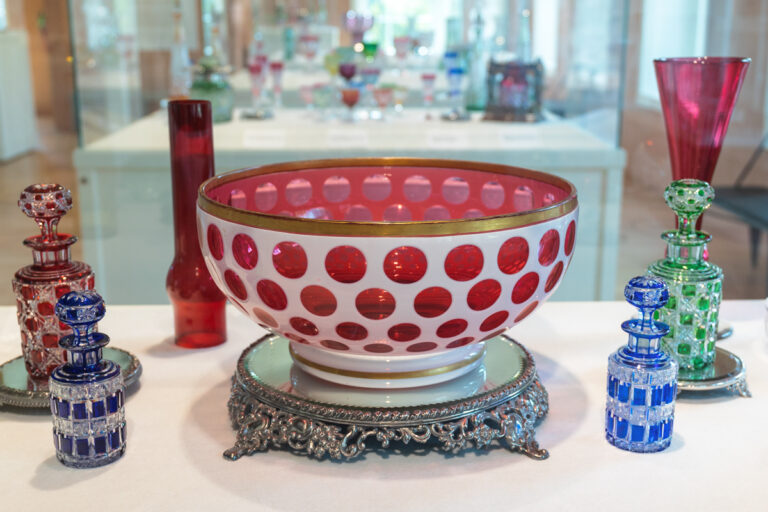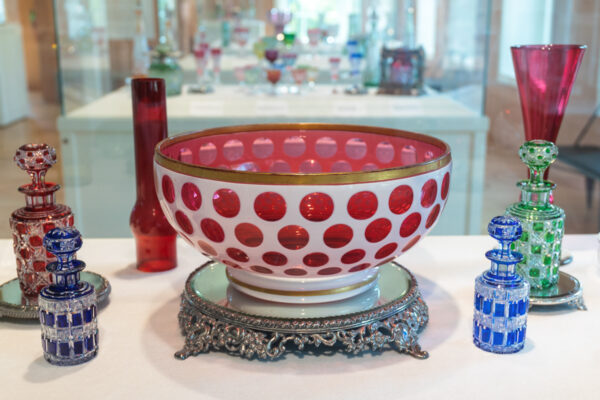 Some of these whimsey pieces were truly amazing, and I definitely recommend taking a few minutes to check this part of the museum out as it contains some of the most unique pieces in the entire collection.
While nearly all of the displays are on the second floor of the museum, there is a lower level. While there isn't much of interest down here, there is a display area that still has the original giant furnace made in Erie, PA.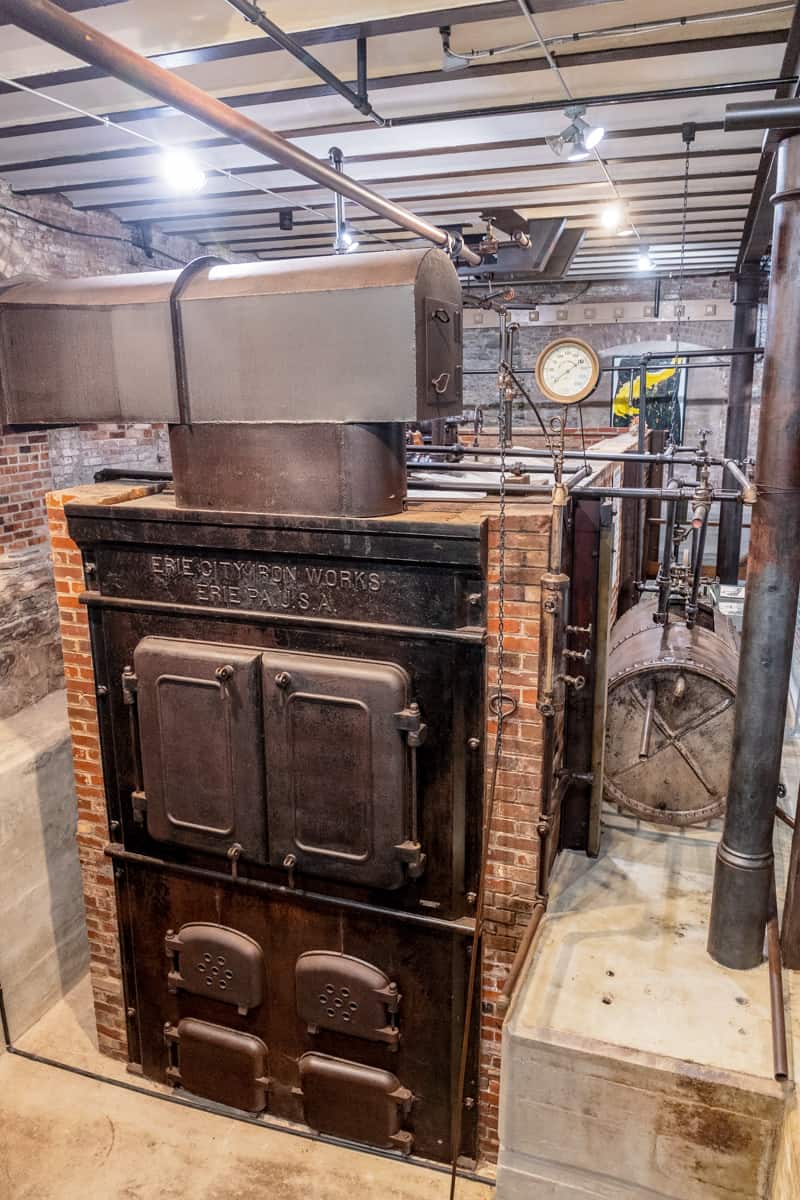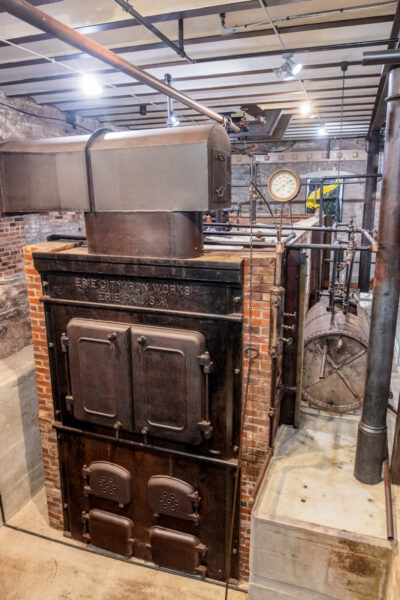 Ask if you can pop your head down to see this cool remnant from the time that his building was a factory.
Overall, I really enjoyed the Dorflinger Factory Museum in Wayne County, PA. It is a fantastic combination of history about the factory, information on how glass was made, and glass museum. This makes it something that should interest anyone that loves history or art.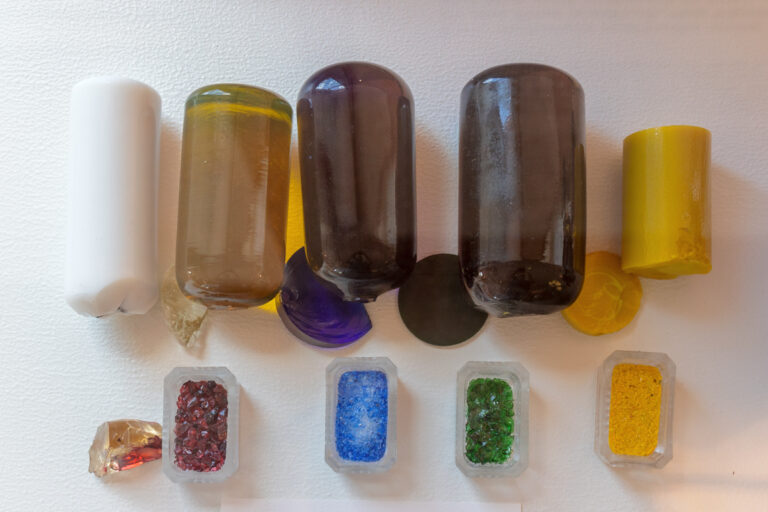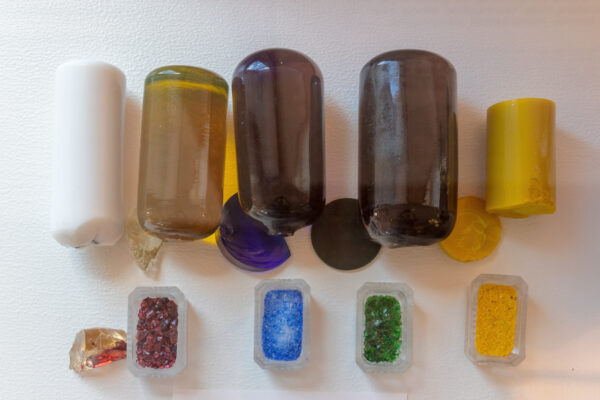 It's also worth noting, since this museum is only a few miles from the Dorflinger Glass Museum, that I would recommend the Dorflinger Factory Museum over the other museum if you only have the time or interest for one. That being said, if you have time to visit both, especially if you are an art enthusiast, the other museum is certainly worth checking out.
So, whether you are exploring the Poconos or just passing through on a Route 6 road trip, I'd definitely recommend checking out the fabulous Dorflinger Factory Museum.
Looking for more places to visit nearby? Check out the Zane Grey Museum, Irving Cliff, and Prompton State Park.
---
Dorflinger Factory Museum
Hours: Wednesday-Saturday: 10am-5pm
Sundays: 1pm-5pm
Open April 15 – December 15

Cost: Adults: $5, Children: Free

Website: DorflingerFactoryMuseum.com

Address: 670 Texas Palmyra Hwy
Hawley, PA 18428
See map below for other area attractions.
---