Disclosure: This article may contain affiliate links. We will make a small commission from these links if you order something at no additional cost to you.
I'm always on the lookout for waterfalls in my travels around Pennsylvania. And, while I love a great hike along little-explored creeks, there is something awesome about finding easy-to-reach waterfalls in Pennsylvania. That's why I was so excited to discover three awesome waterfalls near the Rockport Access for Lehigh Gorge State Park.
Lehigh Gorge State Park runs roughly 30 miles from Francis E. Walter Dam north of White Haven to Jim Thorpe in the south. While the most famous set of waterfalls in the gorge might be those in Glen Okono near Jim Thorpe, there are also many other waterfalls that flow through the walls of the gorge.
Several of these are located at the Rockport Access area near the middle of the state park. (Other great nearby waterfalls include Hawk Falls and Wild Creek Falls.)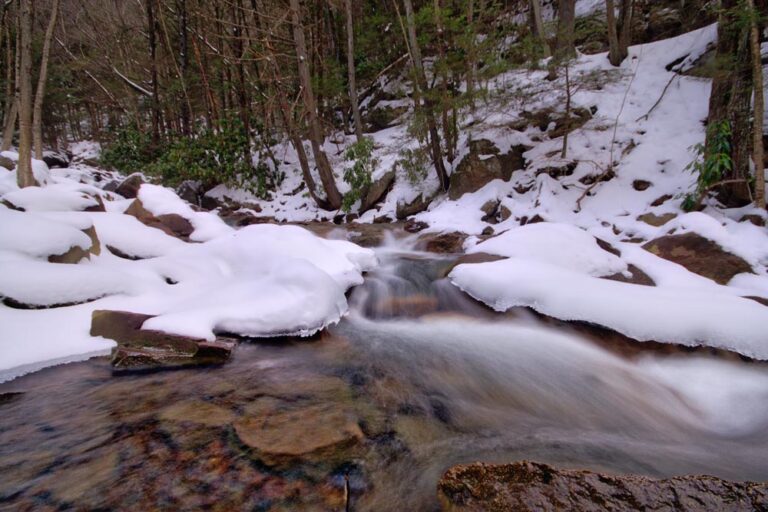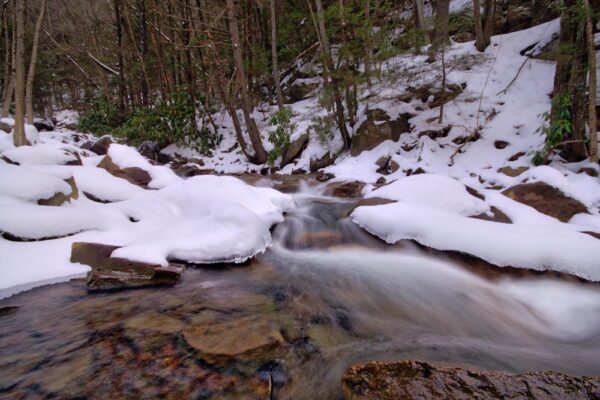 The two waterfalls near the Rockport Access Area are located along the Delaware and Lehigh Rail Trail, one of the longest rail trails in Pennsylvania. This trail runs through most of the length of Lehigh Gorge State Park on its 165-mile journey from near Wilkes-Barre to Bristol in Bucks County.
Popular with both walkers and bikers (as well as snowmobilers in the winter), this trail offers flat and well-maintained access to both waterfalls. A wheelchair would have no trouble accessing these two waterfalls when there is no snow on the trail.
The most impressive of the two waterfalls is Buttermilk Falls, which is located 0.3 miles north (upstream) of the Rockport Access Area. While this large waterfall would be hard to miss regardless, it is located at the first bridge you'll come to along the trail and is labeled with a sign telling you the fall's name.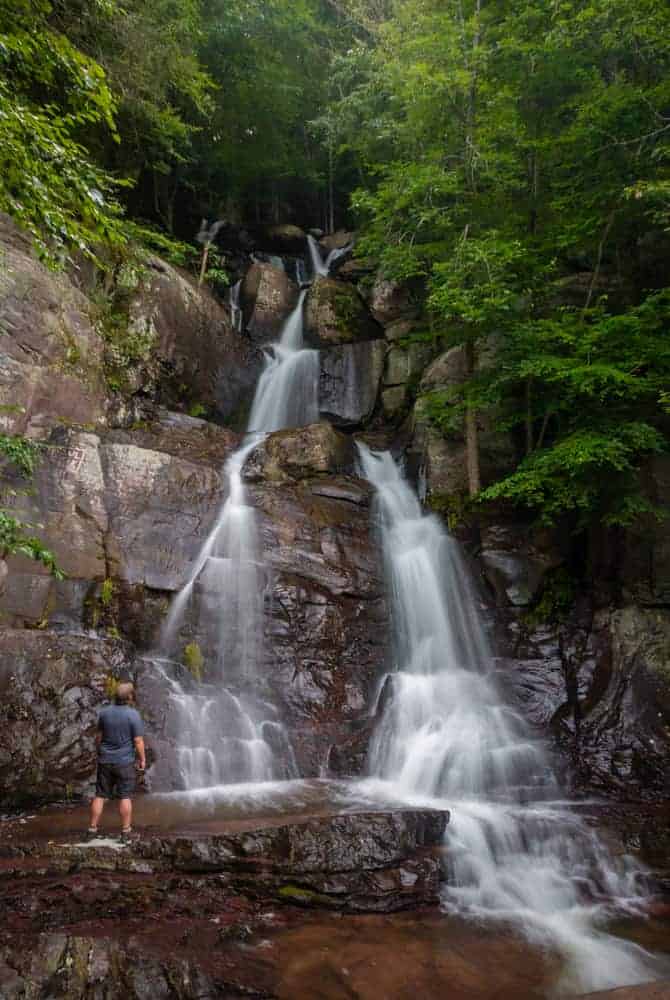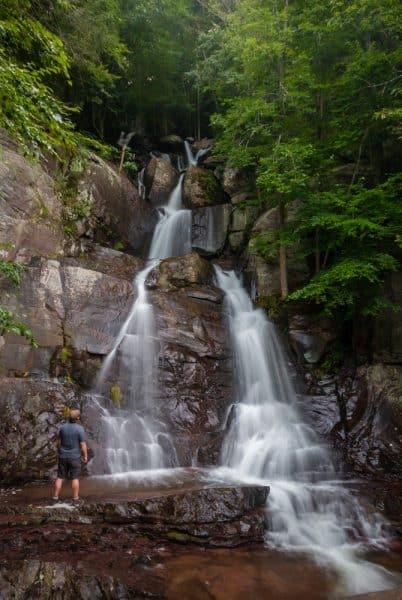 Buttermilk Falls (which shouldn't be confused with the many other Buttermilk Falls in Pennsylvania) is a tall waterfall that cascades down the gorge in a series of different drops.
All told, it is possible to see roughly 50-60 feet of falling water at Buttermilk Falls. However, I do know that there are several drops above the visible portion of this waterfall, though whether they can be counted as being part of this waterfall, or as another waterfall entirely, is up for debate.
The wide-open area around the waterfall offers many opportunities for photographs or just exploring the bottom area of the waterfall. While there isn't enough water here for swimming, there's certainly enough to cool off a bit if you are walking or biking longer distances.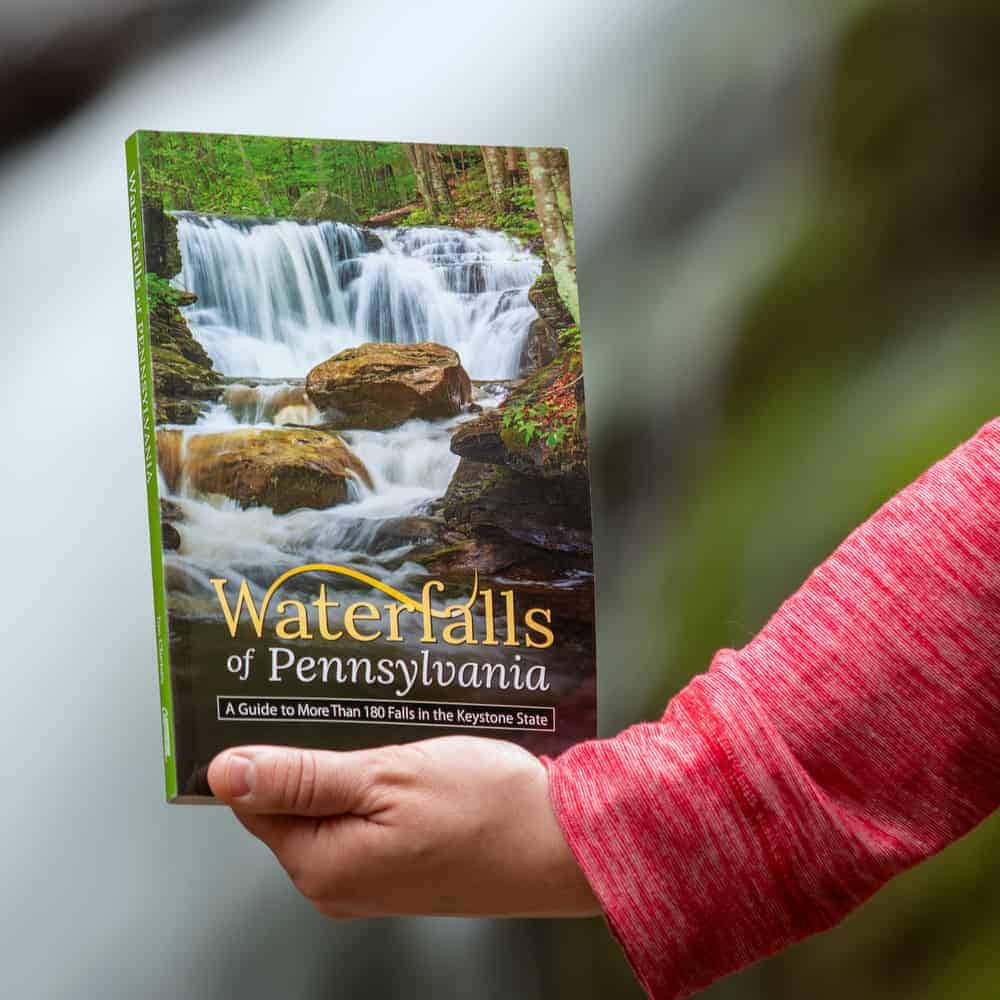 "Waterfalls of Pennsylvania" by Jim Cheney
If you love PA waterfalls, you won't want to miss this waterfall book from Jim Cheney, author of Uncovering PA, featuring more than 180 great waterfalls. Order it now on Bookshop.org or Amazon.
To get to the other waterfall near the Rockport Access Area of Lehigh Gorge State Park, head back downstream. Walk past the parking area and continue walking downstream for 0.3 miles to Luke's Falls.
This waterfall is also located at the first bridge that you'll come to and has a sign naming the falls on the bridge.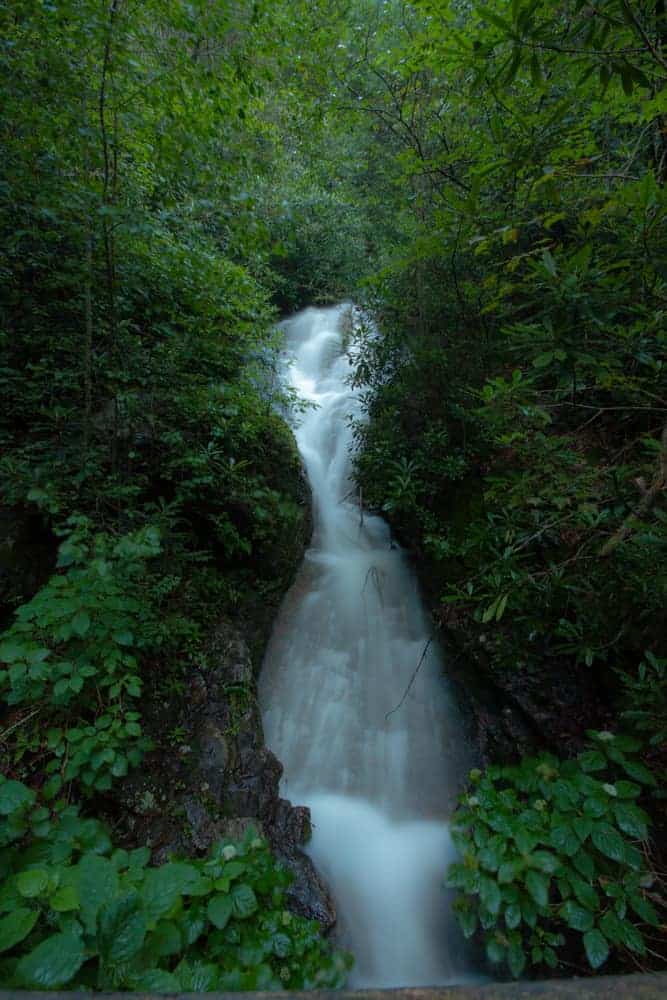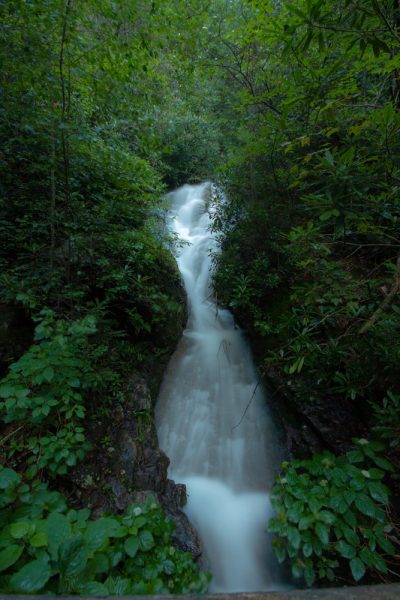 Like Buttermilk Falls, Luke's Falls descends the gorge in a series of drops that probably total 50 feet. Once again, there are further drops upstream that aren't easily visible from the trail but can be a challenge to reach since there are no designated trails to the top of the falls.
Unlike Buttermilk Falls, Luke's Falls is closely surrounded by a variety of foliage, making it a bit harder to see well during the summer months. However, if you visit during the winter or early spring, viewing this beautiful waterfall isn't a problem.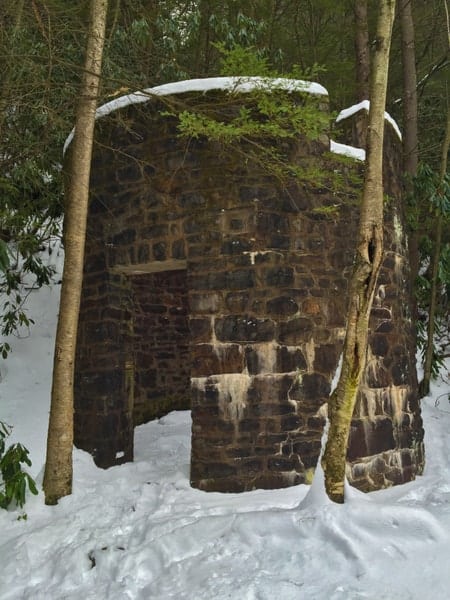 Next to Luke's Falls is an old, round building. To be honest, I'm not sure what this is the remains of, though I would guess it may have been some sort of storage silo for a mill (If you know more, please comment below). This structure is well-preserved and definitely worth checking out, as it's located right along the trail next to Luke's Falls.
While both Buttermilk Falls and Luke's Falls are beautiful and well worth visiting, if you only have time to see one of these waterfalls, I'd recommend heading upstream to visit Buttermilk Falls. However, that isn't to say that Luke's Falls isn't worth your time, as I found it to be a very beautiful waterfall as well.
How to Get to the Rockport Access Area of Lehigh Gorge State Park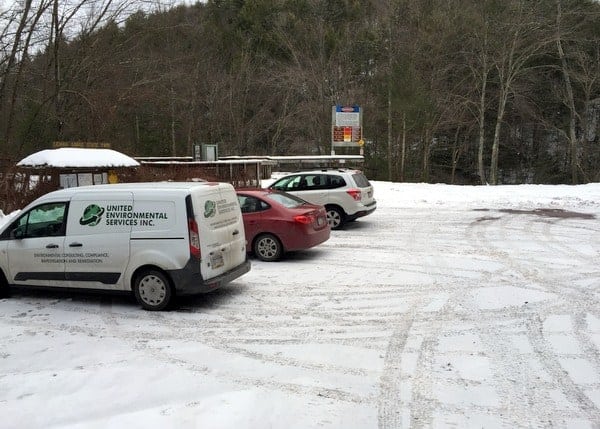 The Rockport Access Area of Lehigh Gorge State Park is located between White Haven and Jim Thorpe in Carbon County. It is located on the western banks of the Lehigh River, and the closest town is Weatherly, Pennsylvania.
If you are coming from the north, it is 15 minutes south of Instate 80. Those coming from the south will travel roughly 25 minutes from Jim Thorpe, Route 209, and Glen Onoko.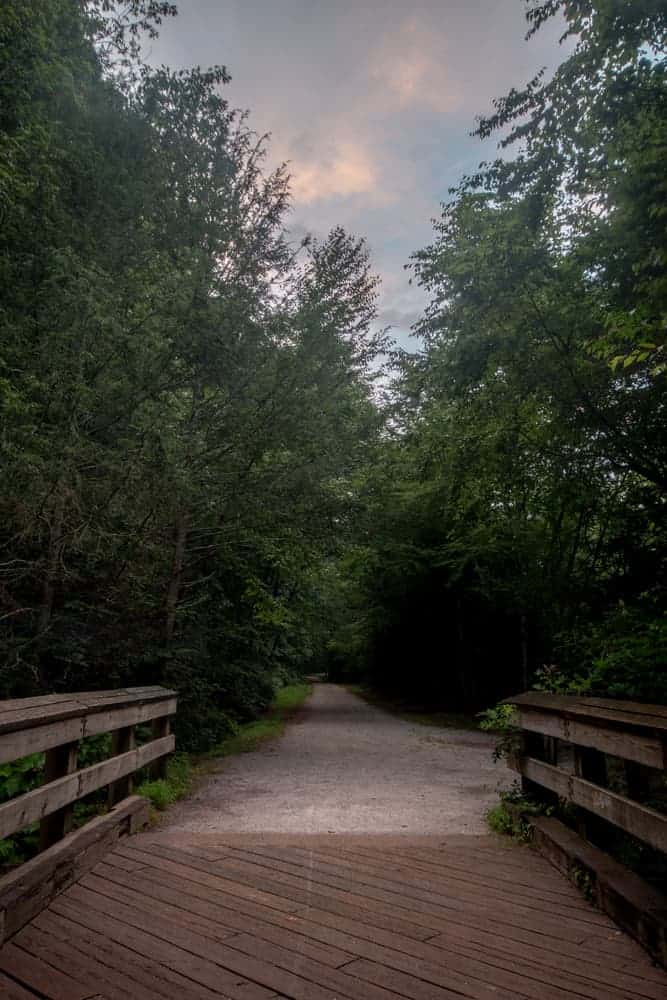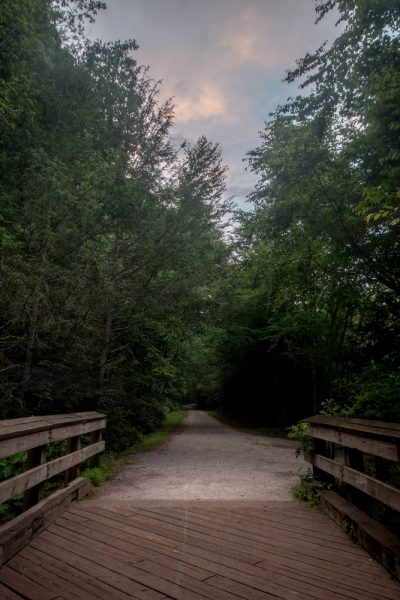 There are several places to park at the Rockport Access Area in Lehigh Gorge State Park. The bottom area nearest to the rail trail is typically only available for drop-offs and pick-ups during the high season but can be used for parking outside of that time period.
The parking area can be found at the following coordinates: 40.966616, -75.755074.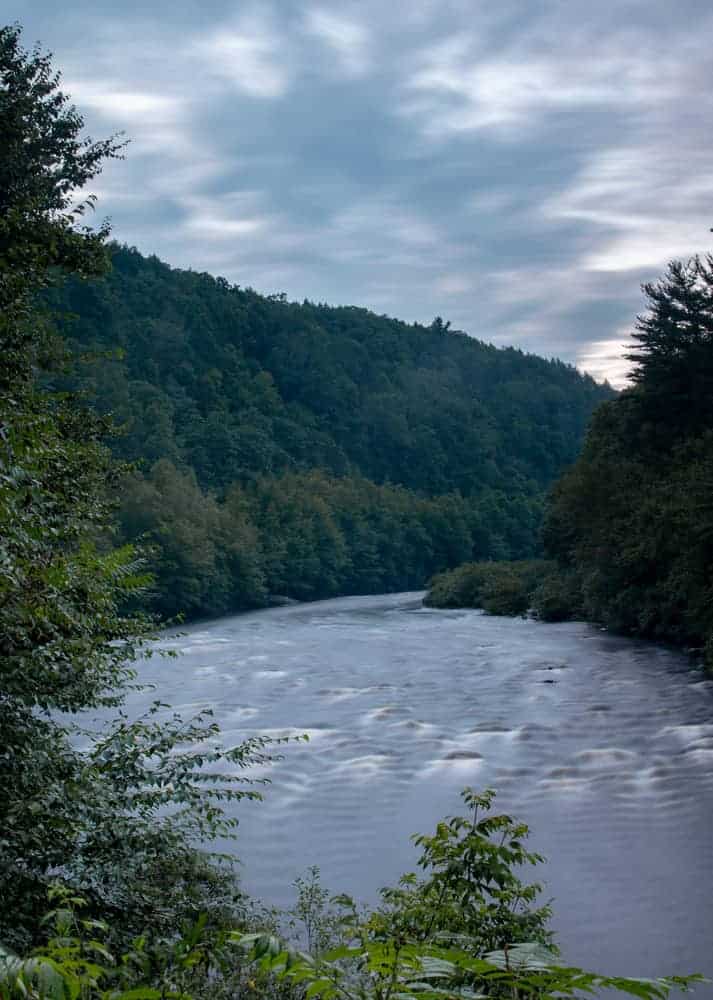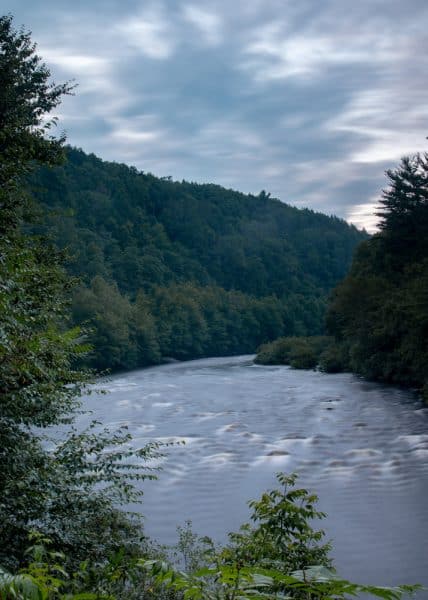 Buttermilk Falls can be found at the following coordinates, 0.3 miles upstream from the parking area: 40.971018, -75.753390. Luke's Falls can be found at the following coordinates, 0.3 miles downstream from the parking area: 40.965618, -75.750514.
Bonus Waterfall: Grist Mill Falls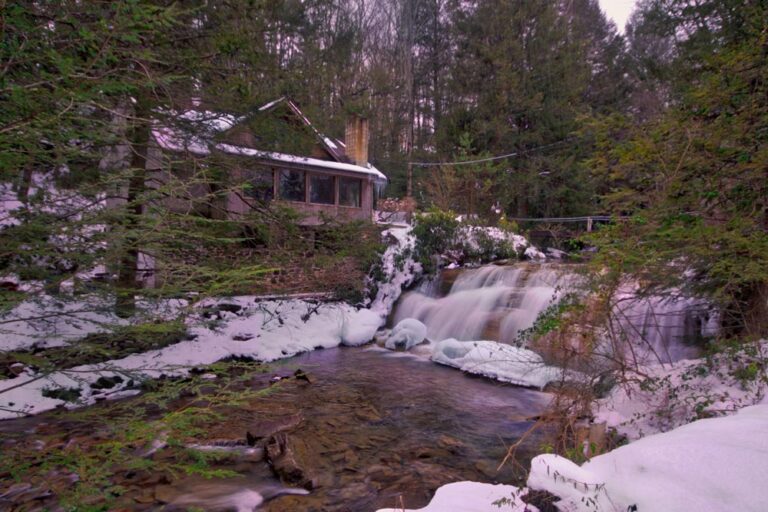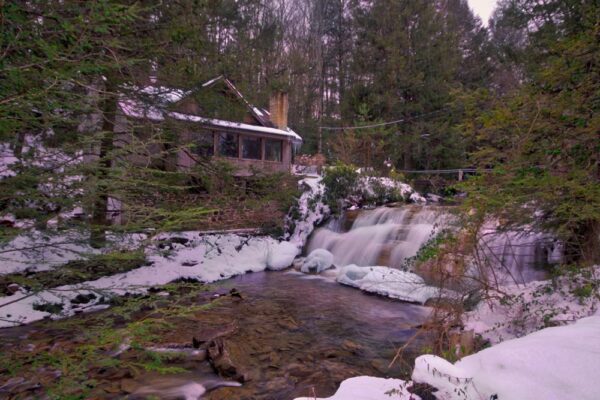 Grist Mill Falls is a private waterfall located along Buck Mountain Creek just outside of Lehigh Gorge State Park. It is located only half a mile from the parking area listed above, at the following coordinates: 40.966108, -75.764490.
While the waterfall is private, it is located alongside the road, making it visible from Grist Mill Road. It appears that a home was built adjacent to the waterfall on the foundations of an old grist mill. While not large, the scenic setting offers a great view of the waterfall.
If you opt to visit, remember to respect the homeowners' property and privacy. There is nowhere to park along the road, so this may be one that can only easily be seen by driving past it. However, its location close to Buttermilk Falls and Luke's Falls make this a worthwhile and very short detour.
[Click here for information about how to use the coordinates in this article to find your destination.]
See map for other area attractions.