Disclosure: This article may contain affiliate links. We will make a small commission from these links if you order something at no additional cost to you.
Pennsylvania is a state filled with an incredible amount of industrial history. In fact, over the years, Pennsylvania has been a focal point of many different world-wide industrials including steel, oil, and railroading, among others
Because of this, there are many spots throughout the state where you can learn about the industrial history of Pennsylvania.
Some of these spots are abandoned places that are fascinating to explore, such as the Coplay Cement Kilns, ruins of Scotia, Yellow Dog Village. There are also many historical society museums in PA that offer a bit about local industries. However, the spots listed here are museums and tours that actually provide a chance to really dive into PA's industrial history and learn about it.
So, without further ado, here are a few of my favorite spots to learn about Pennsylvania's industrial past.
National Museum of Industrial History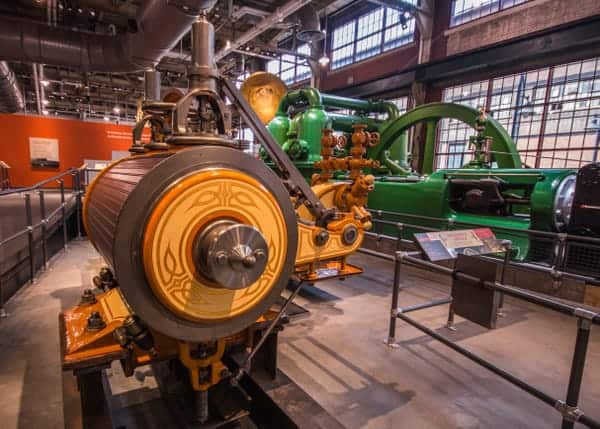 The National Museum of Industrial History is located in a building that was once part of the Bethlehem Steel plant in Bethlehem, PA.
Opened in the summer of 2016, this museum features incredible displays that highlight many industries that impact Pennsylvania, and more specifically, eastern Pennsylvania.
As expected given its location, there is a large focus on the steel industry, and, in particular Bethlehem Steel. However, they also provide information on lesser-known industries that impacted the region, such as the propane industry and the silk industry.
The museum also features an incredible collection of historic engines and pumps, some of which are incredibly large.
Anthracite Heritage Museum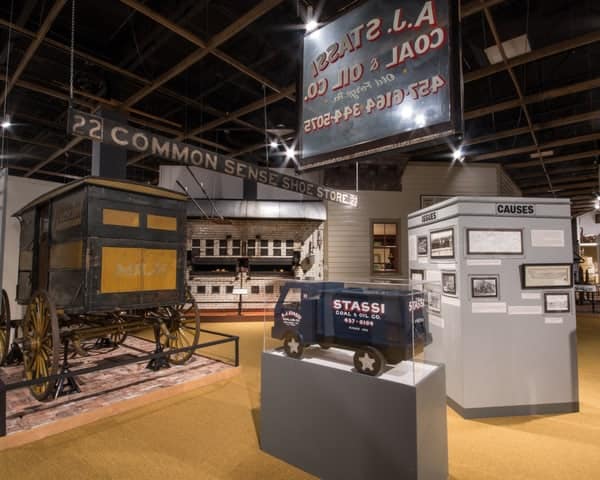 There might be no industry that impacted the history of Pennsylvania more than the coal industry.
While bituminous and anthracite were (and still are) mined in Pennsylvania, the state is really known for its anthracite coal, which came out of northeastern Pennsylvania.
At the Anthracite Heritage Museum in Scranton, you can learn all about this important industry including how coal is formed, what life was like for coal miners, and more.
Next door, you can head deep into a coal mine at the Lackawanna Coal Mine Tour if you want to learn even more about the industry.
Pennsylvania Lumber Museum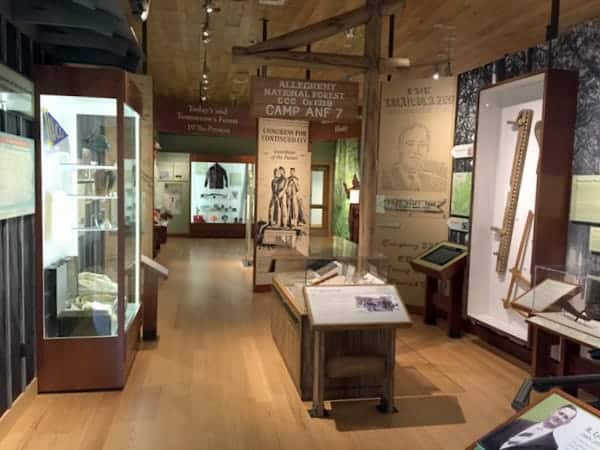 Lumber was once a huge industry in Pennsylvania. In fact, nearly every tree in the state was cut down for this industry, making the few strands of old-growth forest big tourist attractions.
At the Pennsylvania Lumber Museum in Potter County, you can learn more about the history and impact of this industry.
This museum not only covers the history of the lumber industry and what life was like for its workers but also does a great job telling the story of conservation in Pennsylvania and how the industry has adapted to better help our natural environment.
Carrie Furnace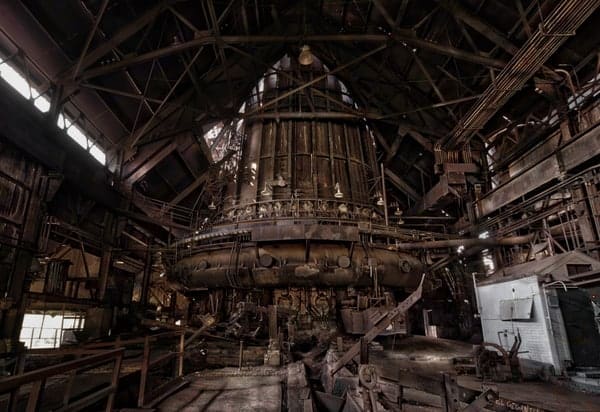 Pittsburgh is synonymous with the steel industry, and there is no better place to learn about this important industry than at Carrie Furnace.
Once part of the massive Homestead Steel Works, Carrie Furnace is one of the few parts of the plant that is still standing. And, after being abandoned for many years, it's now open for tours.
Taking a guided tour through this site offers the chance to learn more about the importance of the steel industry in western PA and what life was like for those that worked here.
Agricultural and Industrial Museum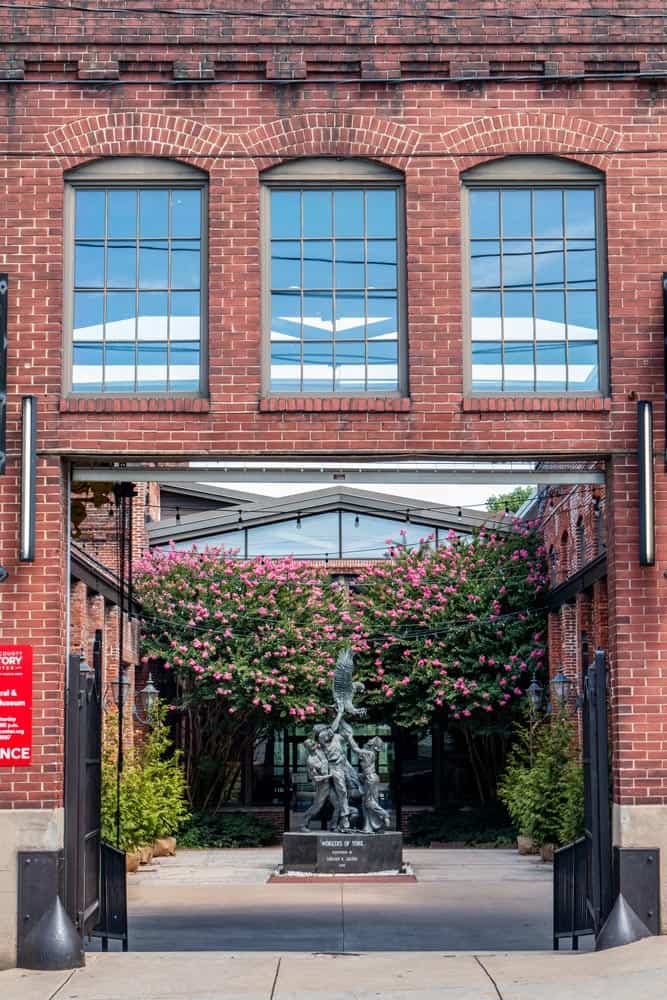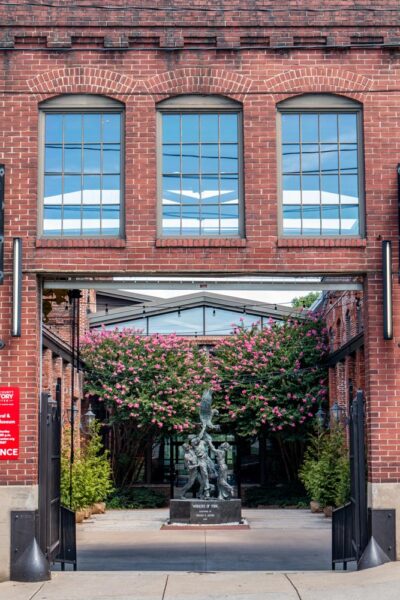 Located in York, PA, the Agricultural and Industrial Museum offers a fantastic look back at the history of York County and the surrounding communities.
Housed in a former factory, the museum features two floors of exhibits that chronicle that county's industrial and transportation history. The displays do a great job showcasing the many different industries that thrived in this corner of the state.
There are also many interactive exhibitions to help people of all ages learn about this interesting history.
Hopewell Furnace National Historic Site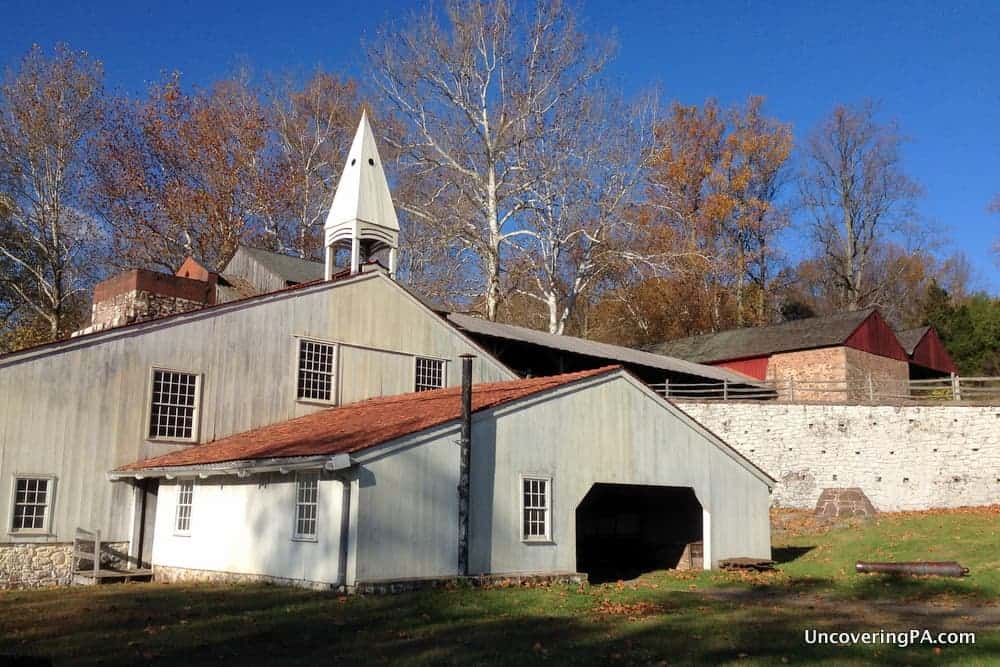 There are many historic iron furnaces throughout Pennsylvania, but only Hopewell Furnace is designated as a National Historic Site.
Located in Berks County on the edge of French Creek State Park, this furnace was in operation for over 100 years and supplied munitions for American forces during both the Revolutionary War and the Civil War. It also was a stop on the Underground Railroad and offered both women and minorities equal pay for equal work.
The recreated furnace and village offer a fantastic and very complete look at how an 18th and 19th-century iron furnace would have operated.
Pioneer Tunnel Coal Mine and Steam Train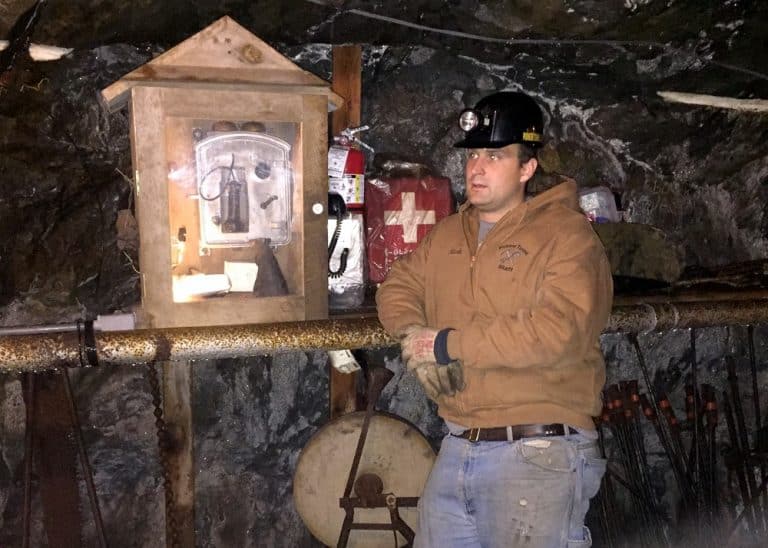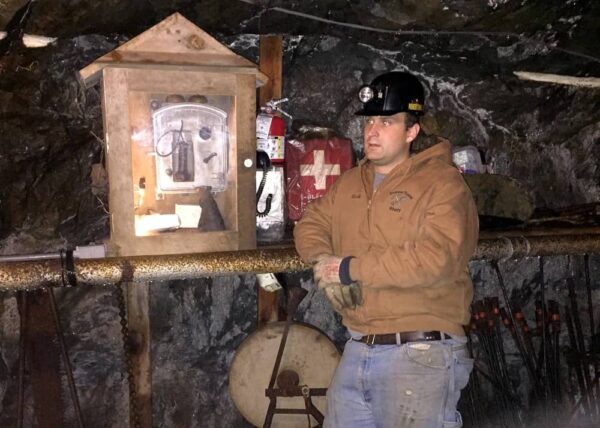 Located in Ashland, PA, near the once-popular industrial history town of Centralia, Pioneer Tunnel Coal Mine and Steam Train offers the chance to go inside of a historic coal mine and learn about Pennsylvania's coal industry.
Take a ride deep underground to learn about the work coal miners did. Then, take a steam train along their historic track to learn even more about the industry and how it impacted northeastern PA.
Dorflinger Factory Museum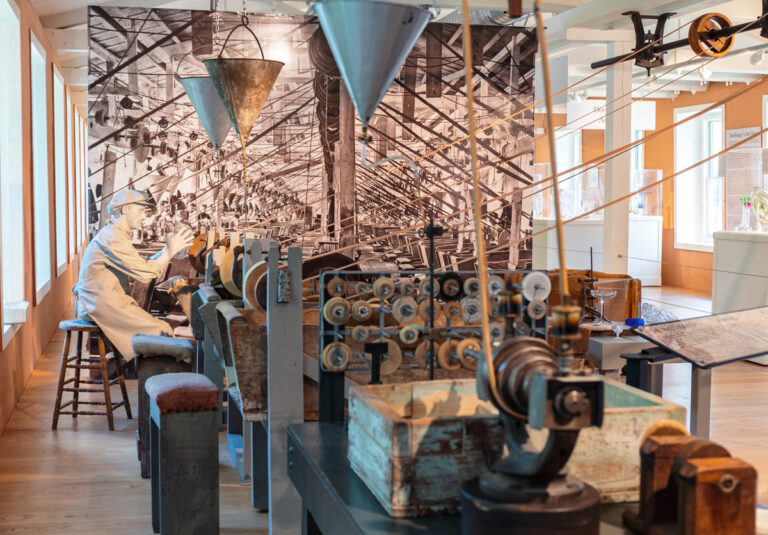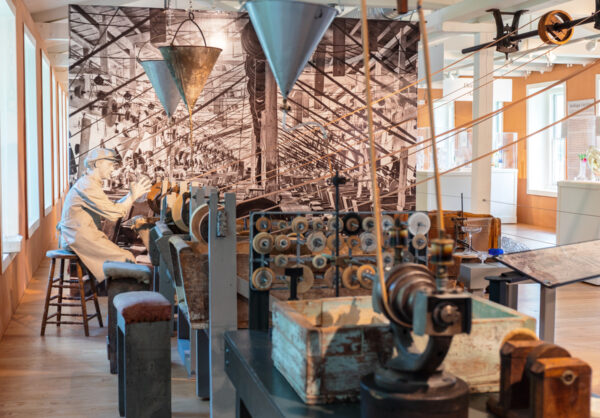 The Poconos was once a hub for cut glass manufacturing, and few places did it better than Dorflinger Glass. Today, those wanting to learn more about this industry can head to the Dorflinger Factory Museum in Wayne County, PA.
This museum is located within the company's cutting shop, where the pieces of glass were finished. Inside, you'll find a wealth of information about the history of the company and how glass was made, including a really cool film shot inside the factory in 1917 by Paramount.
The museum is also home to an incredible collection of Dorflinger Glass, including some of the most amazing pieces of glass that I've ever seen.
You can also see a large collection of this glass at the nearby Dorflinger Glass Museum.
Drake Well Museum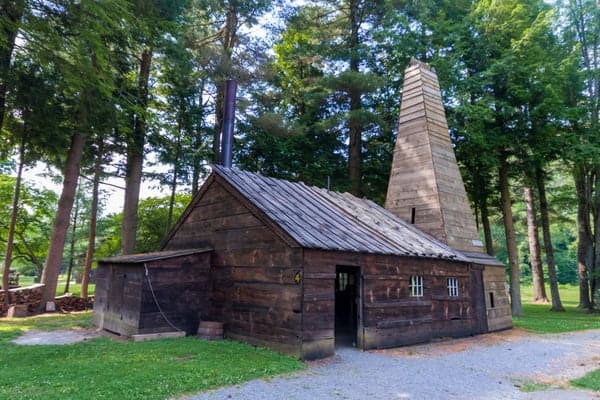 While you might not associate the oil industry with Pennsylvania, the northwestern corner of the state was actually the birthplace of this now worldwide industry.
At the Drake Well Museum in Titusville, you can actually see where the world's first oil well was dug and learn more about the history of oil drilling in Pennsylvania.
The museum consists of both indoor and outdoor exhibits, including equipment that dates back to the earliest days of the industry. Interestingly, you can also see some of these pieces rusting away in the woods of the adjacent Oil Creek State Park.
National Iron and Steel Heritage Museum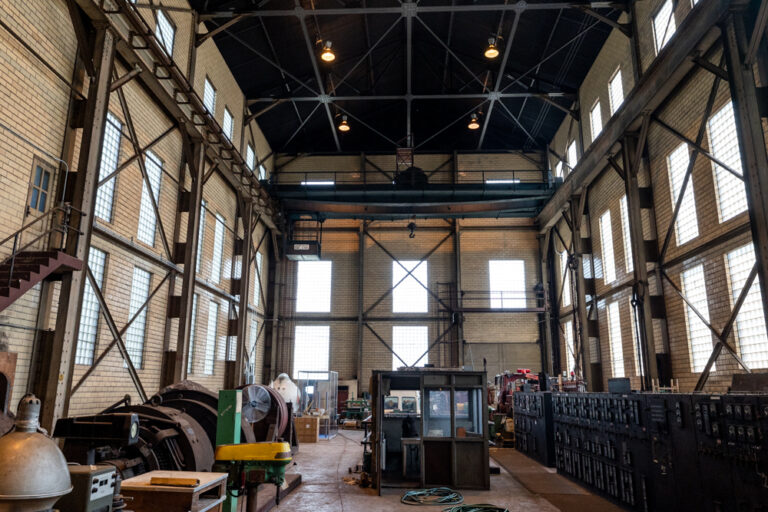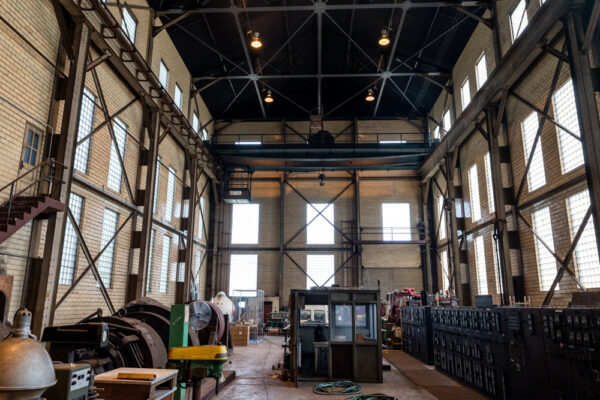 The National Iron and Steel Heritage Museum is located in the southeastern PA community of Coatesville.
This museum is located on a spot with over 200 years of industrial history, most notably as the site of Lukens Steel.
During your visit, you can learn how steel and iron were made, tour the historic steel mill, and even see some of the products that were made here, most notably, parts of the World Trade Center.
This site is also a great place to learn about Rebecca Lukens, America's first female industrialist.
Railroaders Memorial Museum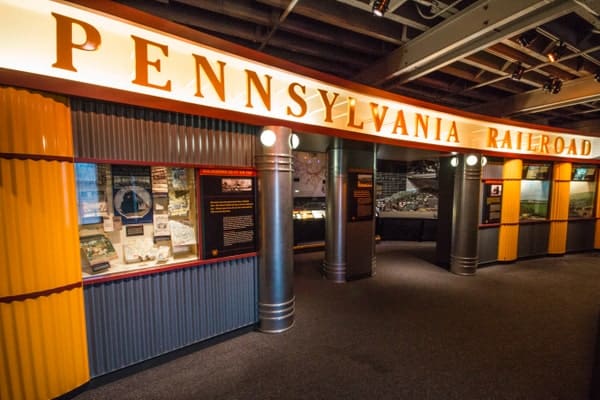 At one time, the Pennsylvania Railroad was the world's largest company, with a budget only surpassed by the United States government.
Altoona was home to one of the major facilities for the railroad, and the city still has a ton of great railroading history to enjoy. One such spot is the Railroaders Memorial Museum.
At this museum, you can learn about the history of the Pennsylvania Railroad and how it impacted the state and helped it to grow. There is also a lot of great information about what it was like to work for the railroad.
While in the area, don't miss some of the great train-watching spots near Altoona, including the famous Horseshoe Curve.
Eckley Miner's Village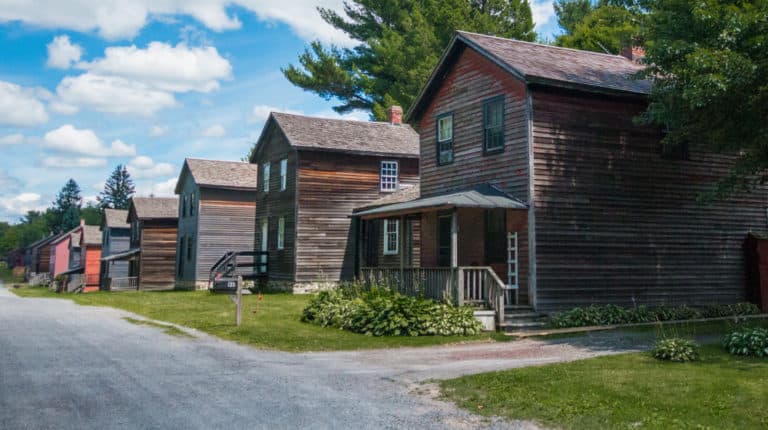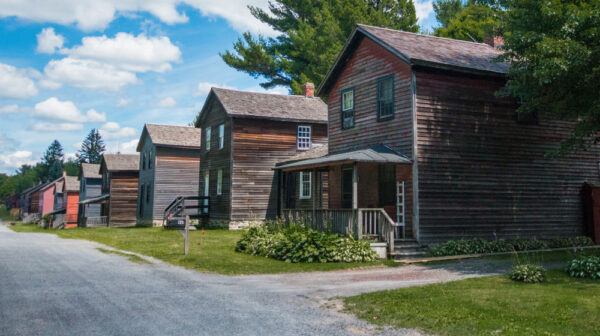 Eckley Miner's Village was built in Luzerne County in the 1850s for the miners that worked in a nearby coal mine.
Today, the village tells the story of what life was like for immigrant coal miners that came to northeastern Pennsylvania looking for a better life. Through a series of great displays and beautifully restored homes and buildings (including some restored and built for the filming of the 1970 film "The Molly Maguires") this spot offers a great look into the human side of Pennsylvania's industrial past.
Antique Ice Tool Museum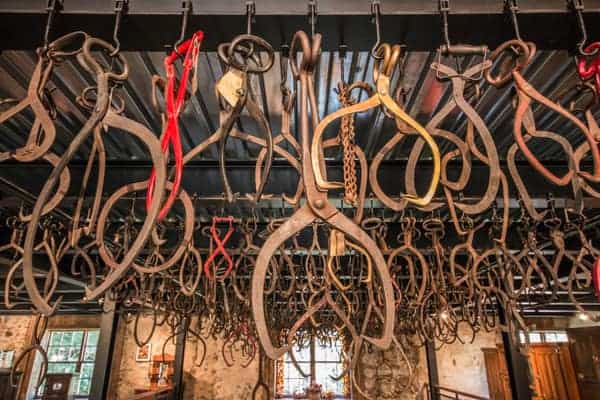 Did you know that ice harvesting used to be a major industry? Back before refrigeration, ice was harvested each winter and shipped around the world to keep goods cold.
Today, the Antique Ice Tool Museum near West Chester offers a fascinating look back at this little-known industry.
The museum features thousands of tools that were used by ice harvesters, as well as a wealth of information about the how, why, and who of the industry. This is definitely a spot to visit if you want to learn about a little-known industry that impacted Pennsylvania and the northeastern United States.
Curtin Village at Eagle Iron Works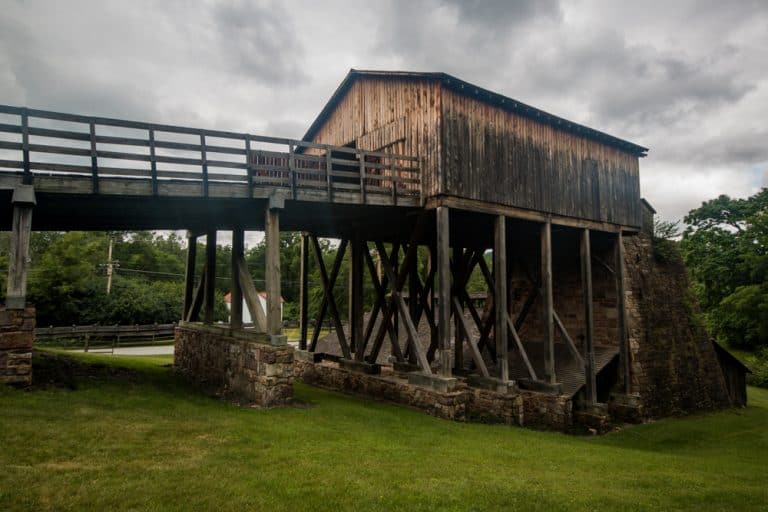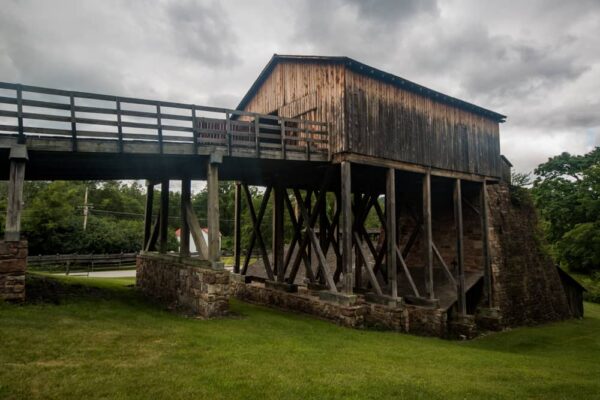 Curtin Village at Eagle Iron Works is a restored iron furnace in Centre County, Pennsylvania.
Visitors are guided through the recreated wood structure that would have surrounded the brick furnace, which is still standing. This offers a great chance to learn more about the history of iron making in Central Pennsylvania.
Tours also include the Iron Master's house adjacent to the furnace and several recreated buildings in the nearby village where workers once lived.
Tour-Ed Mine and Museum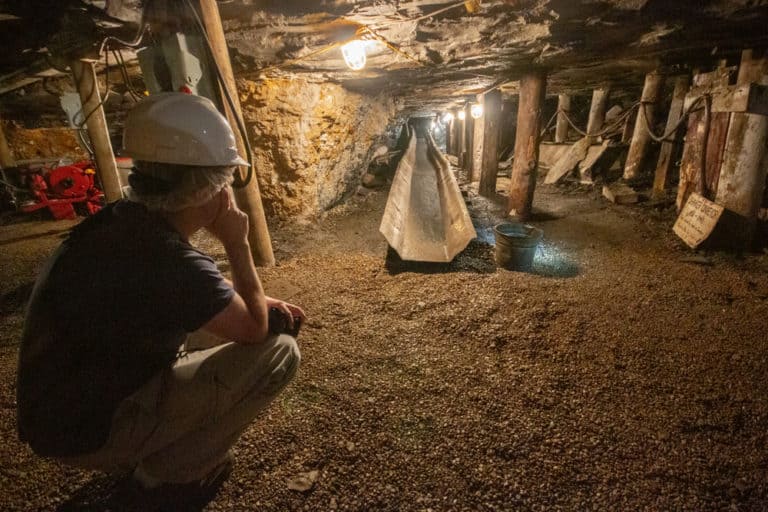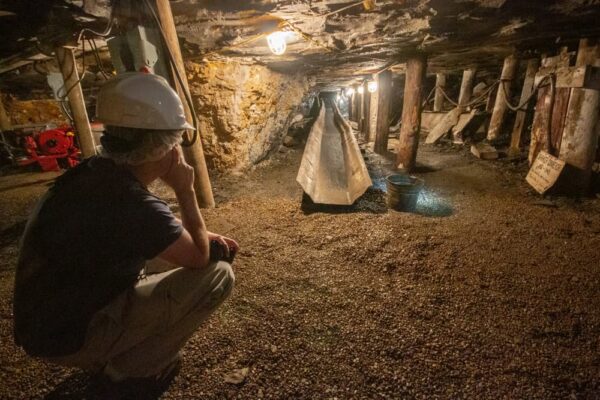 Located northeast of Pittsburgh, you'll find the Tour-Ed Mine and Museum. This historic coal mine offers a chance to learn about a little-known, but important industry that helped fuel Pittsburgh's steel industry.
Head deep underground into this historic coal mine to learn about the industry and what life was like for those that worked in the mine. Unlike other mine tours, the Tour-Ed Mine actually features working equipment, which offers an additional level of interest to the tours here.
Back above ground, don't miss their coal mining museum.
Hoover-Mason Trestle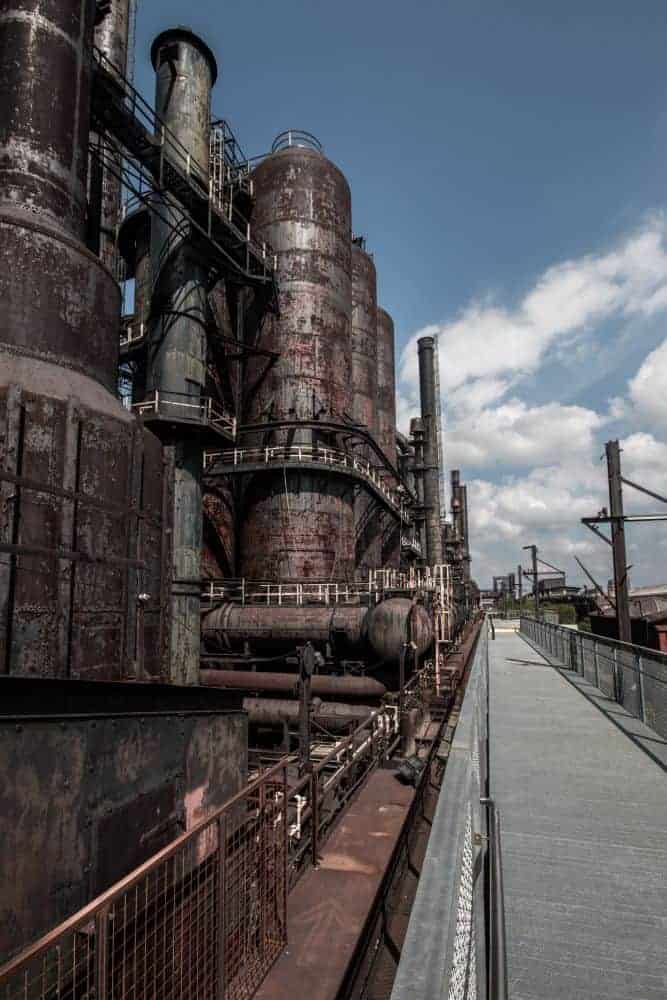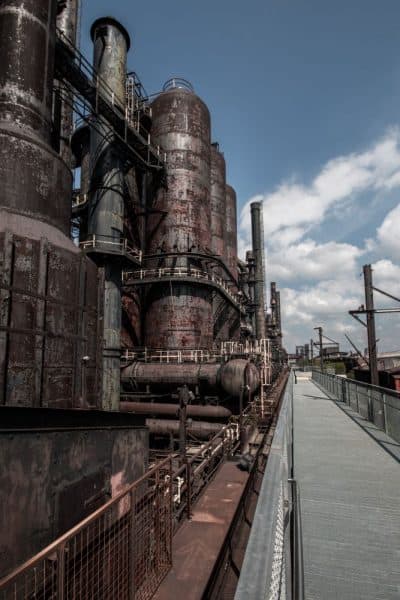 Located along the historic Steel Stacks in Bethlehem, PA, you'll find the Hoover-Mason Trestle.
At one point, this elevated walkway was a track for trains bringing in and out supplies for the steel mill. However, today, it's been turned into a walking path that offers not only great views of the inner workings of a steel mill but also features a ton of signage to help visitors learn more about this important site.
Even better, unlike most of the spots on this list, the Hoover-Mason Trestle is completely free to visit.
Beaver County Industrial Museum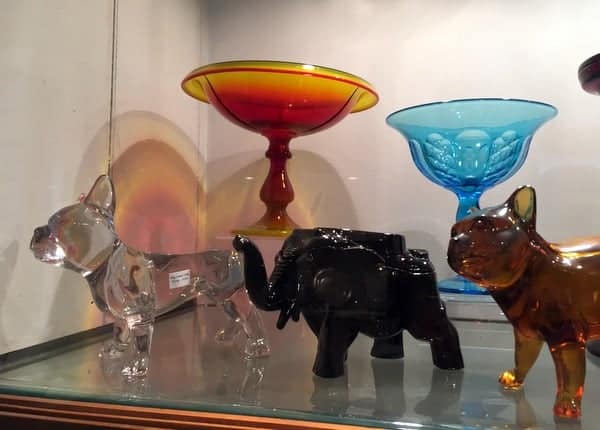 The Beaver County Industrial Museum is one of several great museums in Darlington, PA.
This museum chronicles the history of industry in this western Pennsylvania county, with a focus on the area's steel and glassmaking. The glassmaking sections of this museum are especially interesting both because of their beautiful collection of works but also because this is a little-known industry that once thrived in western PA.
Of course, this museum also has a lot of great information about the steelmaking industry in Beaver County with many historic pieces on display from various steel mills that were once in the area.
No. 9 Coal Mine and Museum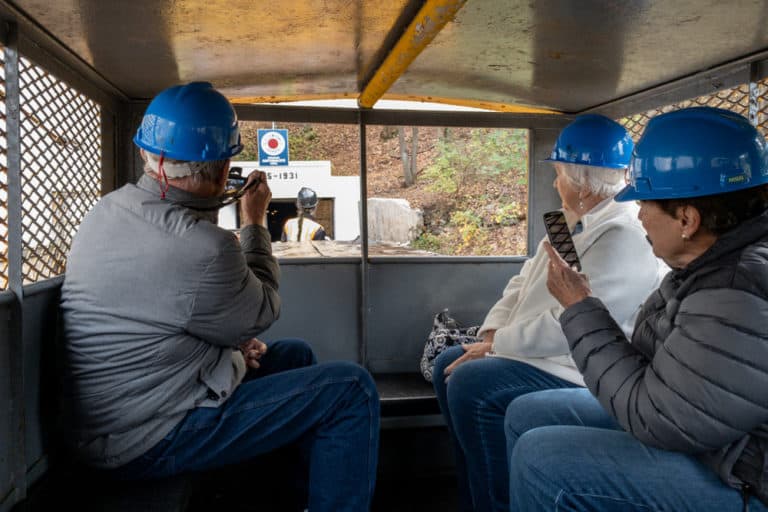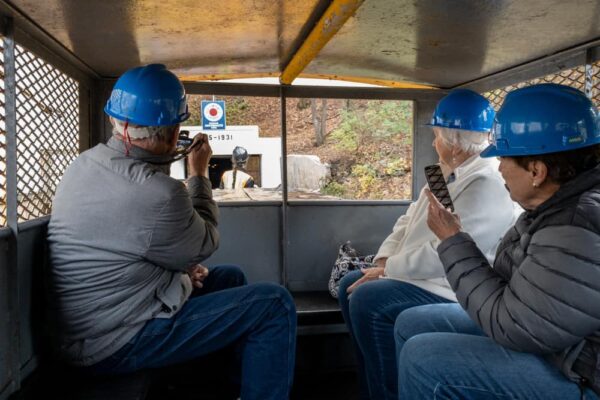 The No. 9 Coal Mine and Museum is yet another coal mine that you can head into in northeastern Pennsylvania. However, there are a few things that set this one apart from the others.
First off, it has an excellent museum attached to it that really does a fantastic job highlighting the history of this site. Second, inside the mine, you can see the incredible elevator that once sent men deep underground, as well as several structures built into the rock to provide offices and medial aid for miners.
Of course, since this is the world's longest-operating anthracite coal mine, it's also a great place to head if you simply want to learn about the history of this impactful industry.
Cornwall Iron Furnace
The Cornwall Iron Furnace is another well-restored iron furnace in eastern Pennsylvania.
This is one of the oldest iron furnaces in Pennsylvania, dating back to 1742. It was located near the Cornwall Iron Mines, the largest iron mines east of Lake Superior.
Today, the furnace has been beautifully restored and features a great museum and tour that offer a wealth of information about the history of iron mining and smelting in eastern Pennsylvania.
Penn-Brad Oil Museum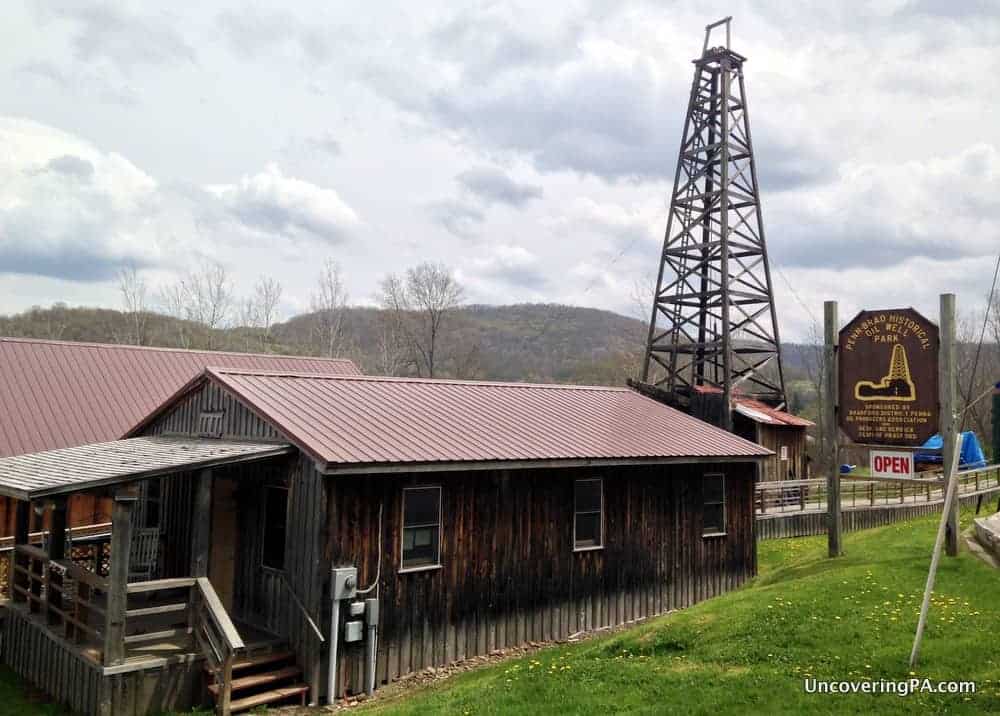 In the early 20th century, the focus of the world's oil industry was in McKean County, Pennsylvania. In fact, the oil fields in and around the county became the world's first billion-dollar oil field.
Today, the Penn-Brad Oil Museum near Bradford tells the story of this incredible history. The museum is filled to the brim with historic memorabilia from the oil industry and many pieces of still-working oil equipment.
Outside of the museum, there's even a historic oil lease house and a 70-foot oil derrick.
Moravian Pottery and Tile Works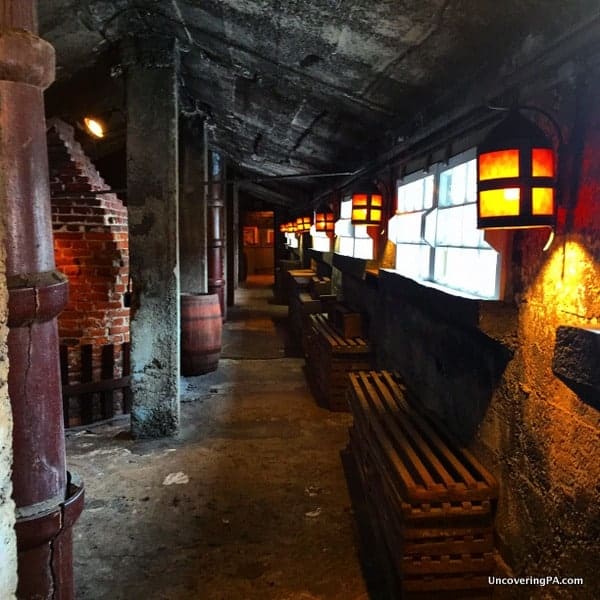 The Moravian Pottery and Tile Works in Doylestown is unique among Pennsylvania's industrial sites in that it is still a working factory. In fact, they still make tiles here in much the same way as they did in the early 20th century when this workshop was founded by Henry Chapman Mercer.
Tours through this factory, which was built to look like a Spanish monastery, offer the chance to learn about how pottery and tiles were made over a century ago and to see the artistry that goes into making their famous tiles, which adorn the floors of the Pennsylvania Capitol in Harrisburg.
Looking for more places to explore in PA? Check out our Pennsylvania bucket list, the 7 Man-Made Wonders of Pennsylvania, and our favorite Pennsylvania covered bridges.