Disclosure: This article may contain affiliate links. We will make a small commission from these links if you order something at no additional cost to you.
This post is sponsored by the Pennsylvania Turnpike.
I travel often throughout Pennsylvania, and sometimes I'm lucky enough to bring my family with me on trips. However, with two young children, it's not uncommon for them to ask "Are we there yet?" before we've even had a chance to get a few miles down the road.
Because of this, saving time is often a top priority for me, which means that the Pennsylvania Turnpike can be quite handy on family road trips. And, since I have my E-ZPass attached to my windshield at all times, I know I'm saving both time and money.
Recently, my family and I hopped in the car for a trip to Valley Forge National Historical Park. While I've visited in the past, my wife and I thought it would be a great chance to teach our son, who is just finishing first grade, a bit about American history.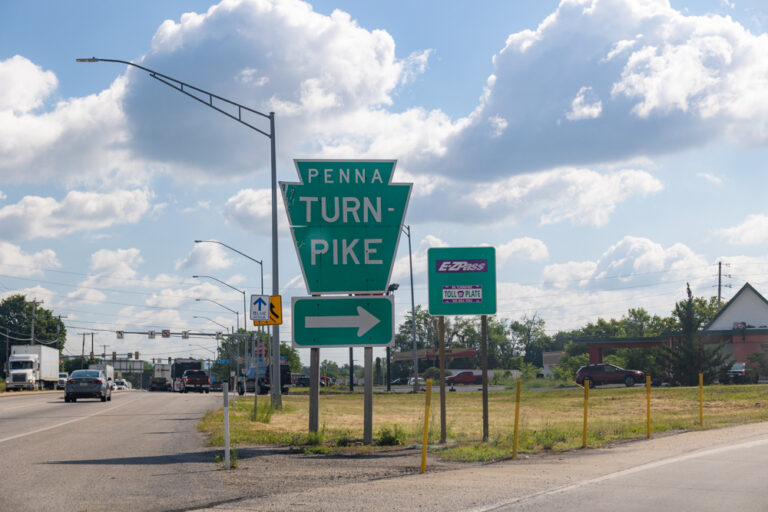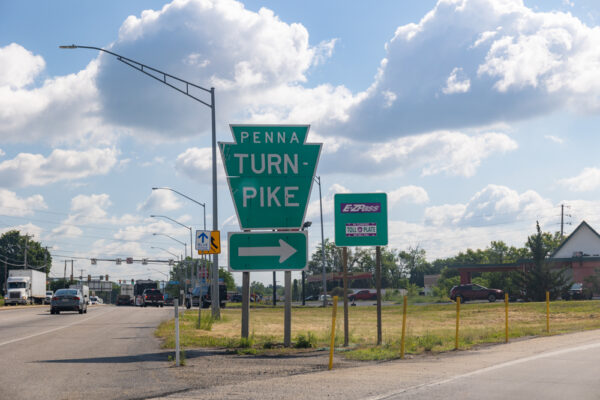 We hopped on the PA Turnpike at Exit 226 near our home in Carlisle. Interestingly this was the original ending point when the turnpike was initially completed in 1940 as the nation's first super highway.
Before leaving home, I calculated the cost of our tolls on the Turnpike's website. Thanks to the E-ZPass, we saved over 51% on tolls during our 100-mile trip to Valley Forge.
Since the Pennsylvania Turnpike has gone to All Electronic Tolling, you can no longer pay with cash. You either pay via E-ZPass, like I did, or a TOLL BY PLATE invoice, which will be mailed to you. I like how I can check my toll's cost ahead of my trips. And, with E-ZPass, we don't just save money, we also don't have to worry about paying our bill, which would be more expensive, after our trip.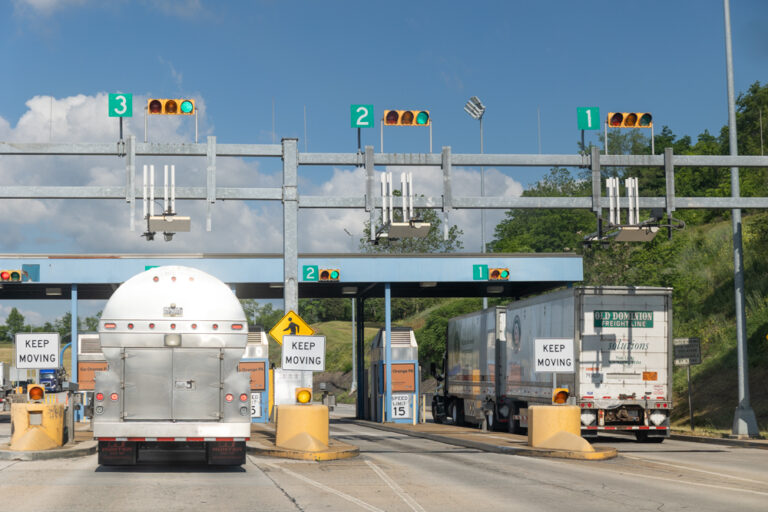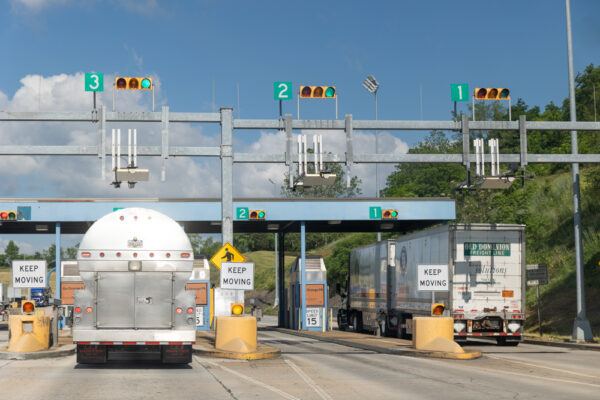 I've driven many different routes from my home in the Harrisburg area to the Philly suburbs over the years, and one thing I always appreciate about the Turnpike is how easy the drive is compared to some other roads.
So, not only was the drive more pleasant, but we saved time, which made my kids happy. This also gave us more time to explore Valley Forge once we arrived.
As you likely remember from your school history lessons, Valley Forge was the site of a challenging winter for George Washington and the Continental Army in 1777-1778.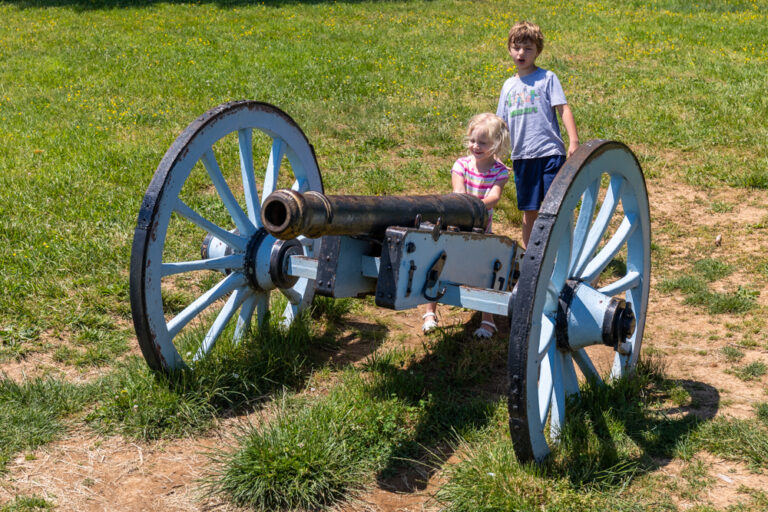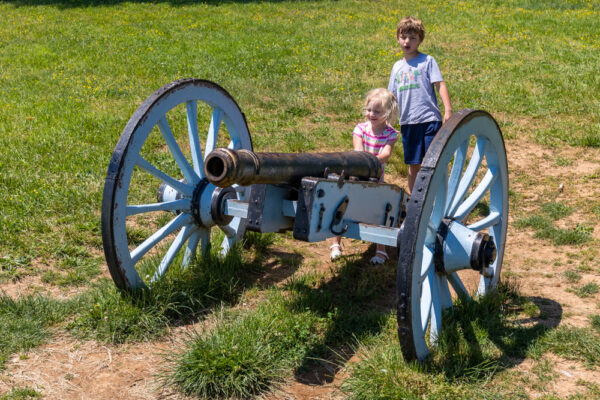 The demoralized and ill-prepared army faced the harsh winter without needed supplies and reinforcements. However, after their six-month stay, they came out a much better fighting force ready to take on the British.
Today, the grounds are run by the National Park Service, and there is a great visitor center here that allows visitors to learn more about the story of Valley Forge.
In addition to the visitor center, there is also a great driving tour around the grounds that allows you to see many historical spots around the park.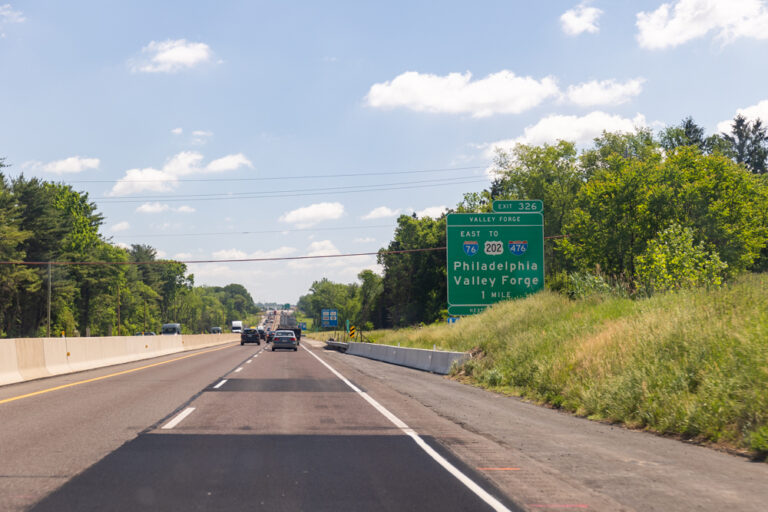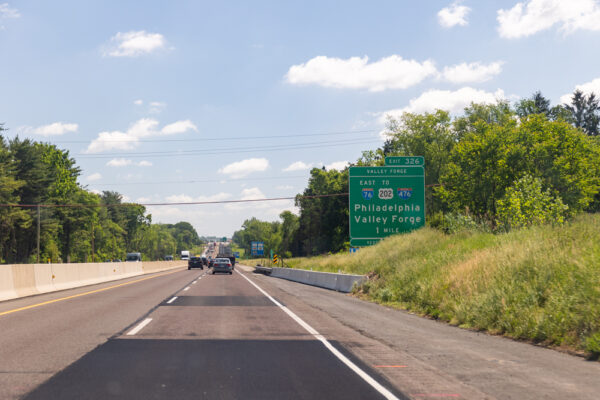 My children especially enjoyed the recreated buildings where soldiers lived. They couldn't believe the beds that the soldiers had to sleep on during the cold winter.
They also had a lot of fun playing around the many canons that dot the landscape and pretending that they were firing them for protection.
Since we saved time on our trip with the PA Turnpike, we also had time to take a hike at Valley Forge.
The park is home to a little-known hiking area known as Mount Misery that sits on the western edge of the park. Our hike here led us through a beautiful forest, along a scenic stream, and past some historical sites that were hidden in the woods.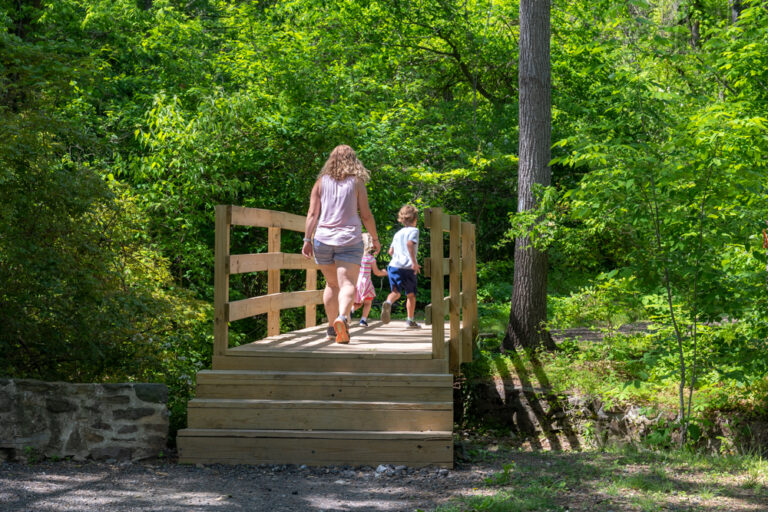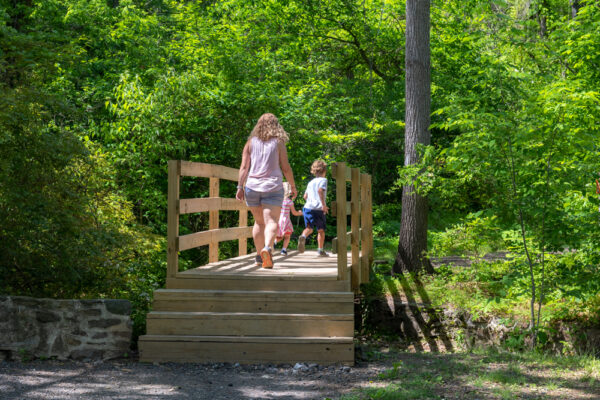 This was definitely a neat way to finish our time at Valley Forge before our return trip home.
Overall, we had a great day exploring Valley Forge, and our trip was made faster and easier thanks to the Pennsylvania Turnpike. Even better, we saved money on the toll thanks to E-ZPass.
So, this summer when you head out on a summertime Pennsylvania adventure, be a Road Pro like me and grab your E-ZPass, for a fun road trip on the PA Turnpike.
Note: This post was sponsored by the Pennsylvania Turnpike. All opinions are my own.