Disclosure: This article may contain affiliate links. We will make a small commission from these links if you order something at no additional cost to you.
In the six counties that make up Northeastern Pennsylvania, I was surprised to learn that there are only four covered bridges. Of these, three are in Sullivan County, and one is in Bradford County. Having already visited the three covered bridges in Sullivan County, I decided to take a short detour from Towanda to see the last covered bridge in Bradford County.
According to my research, there were likely only two covered bridges ever built in Bradford County. So, the fact that one of them remains is quite special (by comparison, Sullivan County had 30 covered bridges at one point and today only has three).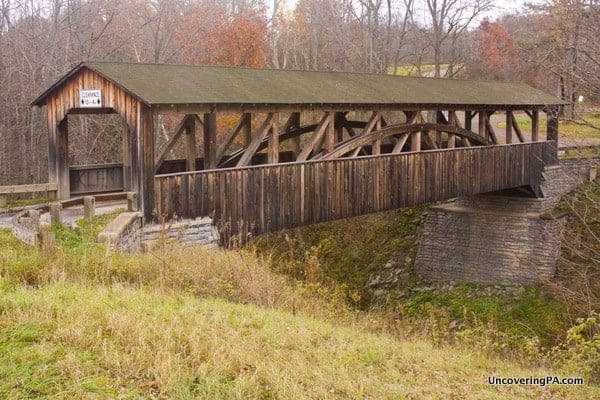 Located a 15-minute drive northwest of Towanda, the county seat of Bradford County, Knapp Covered Bridge is an easy detour for anyone traveling along Routes 6 or 220 through northern Pennsylvania.
Knapp Covered Bridge (which has also been known as the Luther Mills Bridge or the Browns Creek Covered Bridge) is one of the most unique covered bridges in Pennsylvania. That's not just because the natural, grey wood stands in stark contrast to the traditional red color of covered bridges in Pennsylvania or because of the large openings that run the entire length of the bridge.
Instead, the most interesting feature of Knapp Covered Bridge is the deep gully that it runs over. In fact, the 30-35 foot drop between the bridge and Browns Creek below makes this the highest covered bridge in Pennsylvania.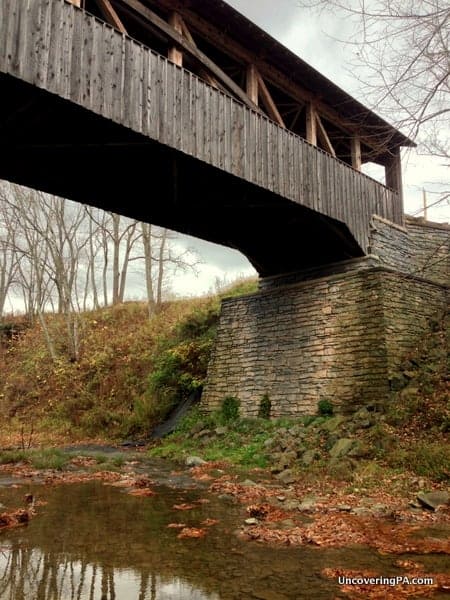 Knapp Covered Bridge was originally built in 1853 and is a Burr Arch truss bridge. The bridge was completely reconstructed in 2000. Thanks to the reconstruction, traffic can once again cross the 95-foot-long bridge.
How to Get to Knapp Covered Bridge
Knapp Covered Bridge is located in Burlington Township, about 15 minutes northwest of Towanda in Bradford County.
If you're traveling along Route 6, the bridge is only about 1.5 miles off of the road, making it an easy stop. It is located at the following coordinates: 41.786064, -76.553242.
[Click here for information on how to use coordinates]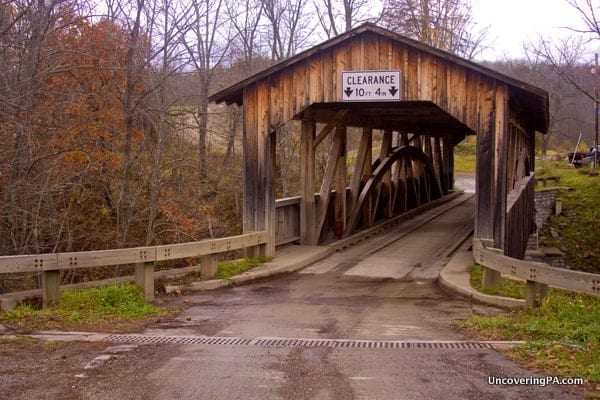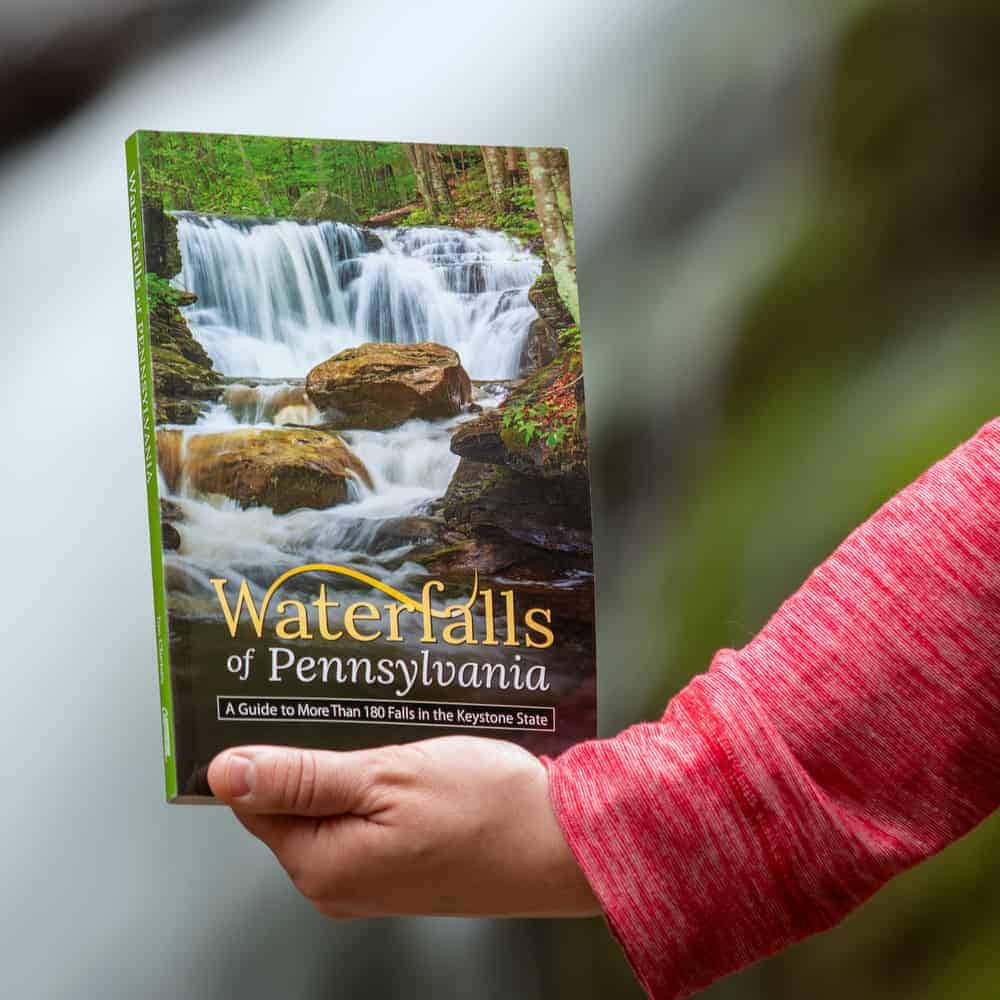 "Waterfalls of Pennsylvania" by Jim Cheney
If you love PA waterfalls, you won't want to miss this waterfall book from Jim Cheney, author of Uncovering PA, featuring more than 180 great waterfalls. Order it now on Bookshop.org or Amazon.
At the bridge, there are several places to pull off this quiet country road, but make sure to be respectful, as most of the land surrounding the bridge is private property.
The best views of the bridge are on the western side, as the road curves, giving a nice view of the bridge and the gorge below.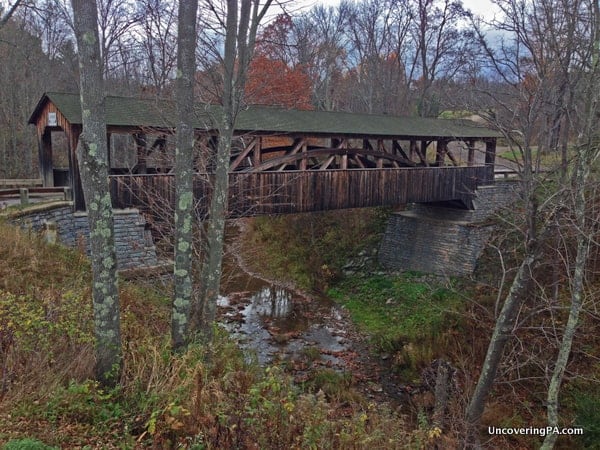 If you're feeling a bit adventurous, it is possible to make your way down to Browns Creek below by very carefully descending the hill next to the bridge. I did this on the right side of the bridge on the eastern end.
If you decide to go to the bottom, use extreme caution, as the rocks on the hillside aren't very stable. Please know your limits and always remember that you have to come back up the steep hillside.
If you want to visit even more covered bridges in Pennsylvania, check out our archives!
Looking for more places to visit nearby? Check out Mount Pisgah State Park and the Heritage Village and Farm Museum.