Please do your best to limit your travels around PA during this time. If you decide to travel, please check the status of the places you are going. Some places around the state are temporarily closed or have changed their hours. We will not be updating individual articles to note these changes. Stay safe and wear a mask!


It's safe to say that most visitors to Hershey, Pennsylvania have chocolate and rollercoasters on the mind. Some may even stay in the historic Hershey Hotel and get a chocolate treatment at their fabulous spa, located nearby on a hill overlooking Hershey Park. But sandwiched in between those two commercial sites is an unassuming destination with a history that rivals both: Hershey Gardens.
Hershey Gardens came to life in 1937 in response to Milton Hershey's request for a "nice garden of roses." After turning down an offer to sponsor a national rosarium in Washington, D.C. Hershey, whose legacy is captured at The Hershey Story, decided instead to beautify his own community. The original 3 1/2-acre rose garden has since expanded into 23 acres of flowers, shrubs, trees and a conservatory.
Several small parking lots neighbor the Milton & Catherine Hershey Conservatory, which doubles as the entrance into the Gardens. The conservatory opened to the public in July 2016 as a more functional entrance into the gardens and to allow for year-long programming.
Disclosure: This article may contain affiliate links. We will make a small commission from these links if you order something at no additional cost to you.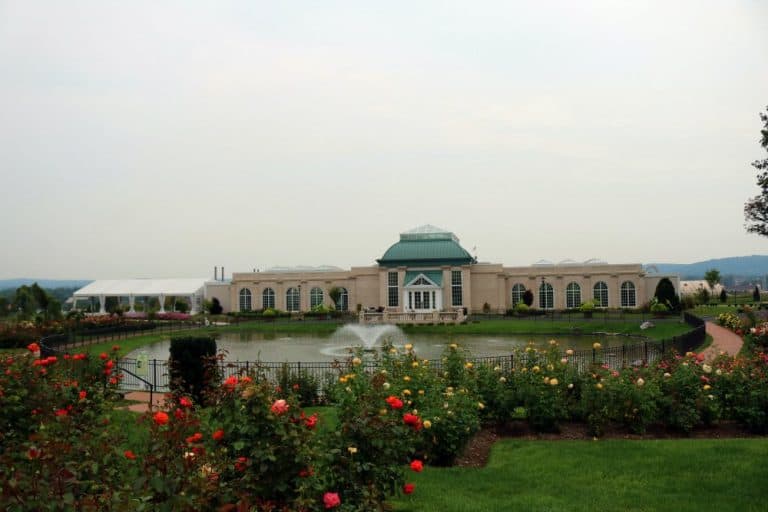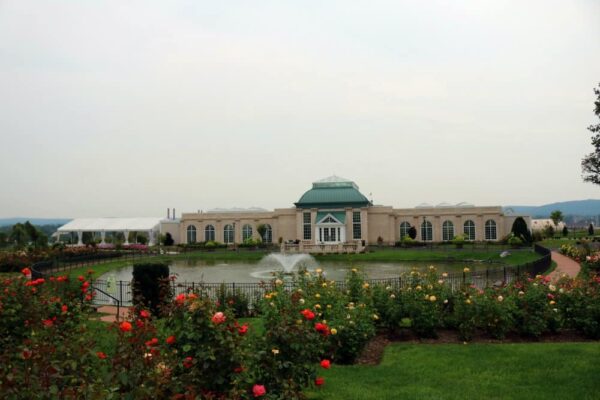 The conservatory has also given the gardens a greater presence in Hershey than in the previous 80 years. Visible from the city, the stately building sets the Hershey Gardens apart and dismisses the misconception that it is a part of the neighboring Hershey Hotel.
After a stop at the admissions desk, exit the back doors of the conservatory and you will immediately encounter one of the most impressive sections of the gardens. The Historic Hershey Rose Garden, fairly unchanged since the 1937 original, and its 175 varieties of roses blanket the well-manicured lawn which surrounds a retention pond known as Swan Lake.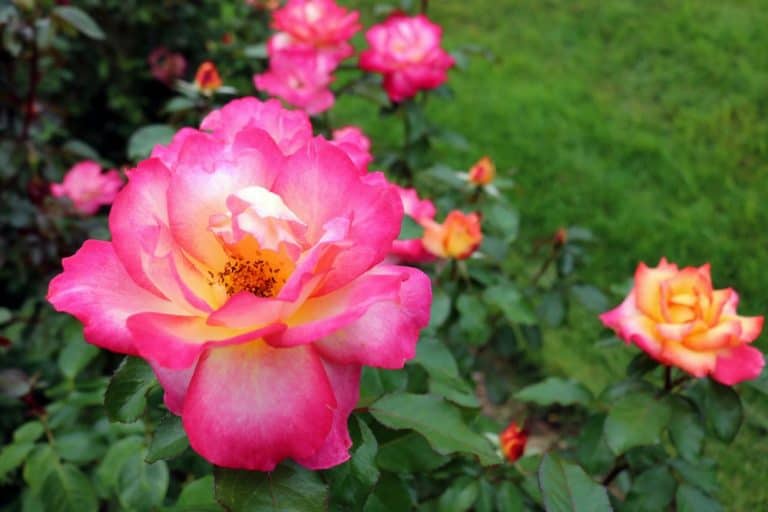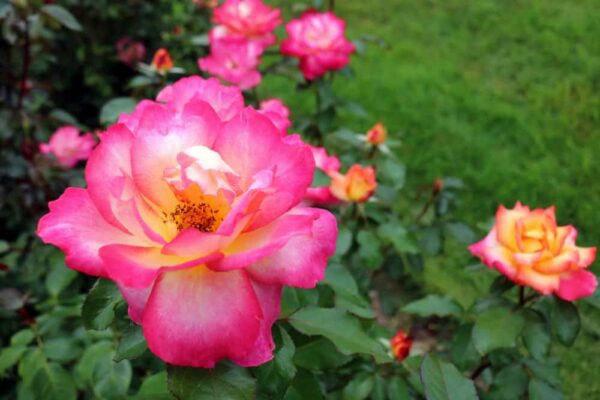 The first peak bloom of the roses occurs in late June or early July. However, thanks in part to the dedication of over 50 regular volunteers and occasional company and school groups, consistent deheading of the flowers allows for a strong bloom all summer and into November.
A gazebo directly behind the lake and rose garden serves as an informal entrance into the Seasonal Display Garden. Chrysanthemums in the fall, tulips in the spring and a variety of annuals in the summer establish three main transitions for this section of the gardens.
However, what I found to be the highlight of my visit to the seasonal garden was its collection of test breeds.
In the midst of the many plant varieties displayed at this beautiful site, the plants look normal to my untrained eye. But these innovative breeds, nurtured and judged in the Gardens, cannot be purchased or discovered in stores or gardens. I would encourage both passionate horticulturalists and curious amateurs to pay a visit to these test beds.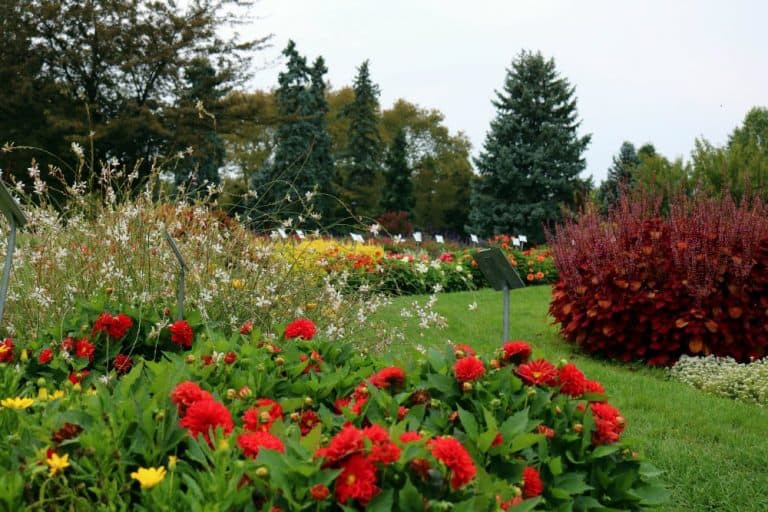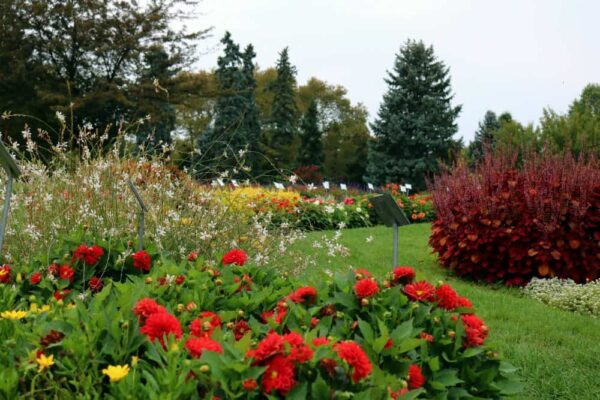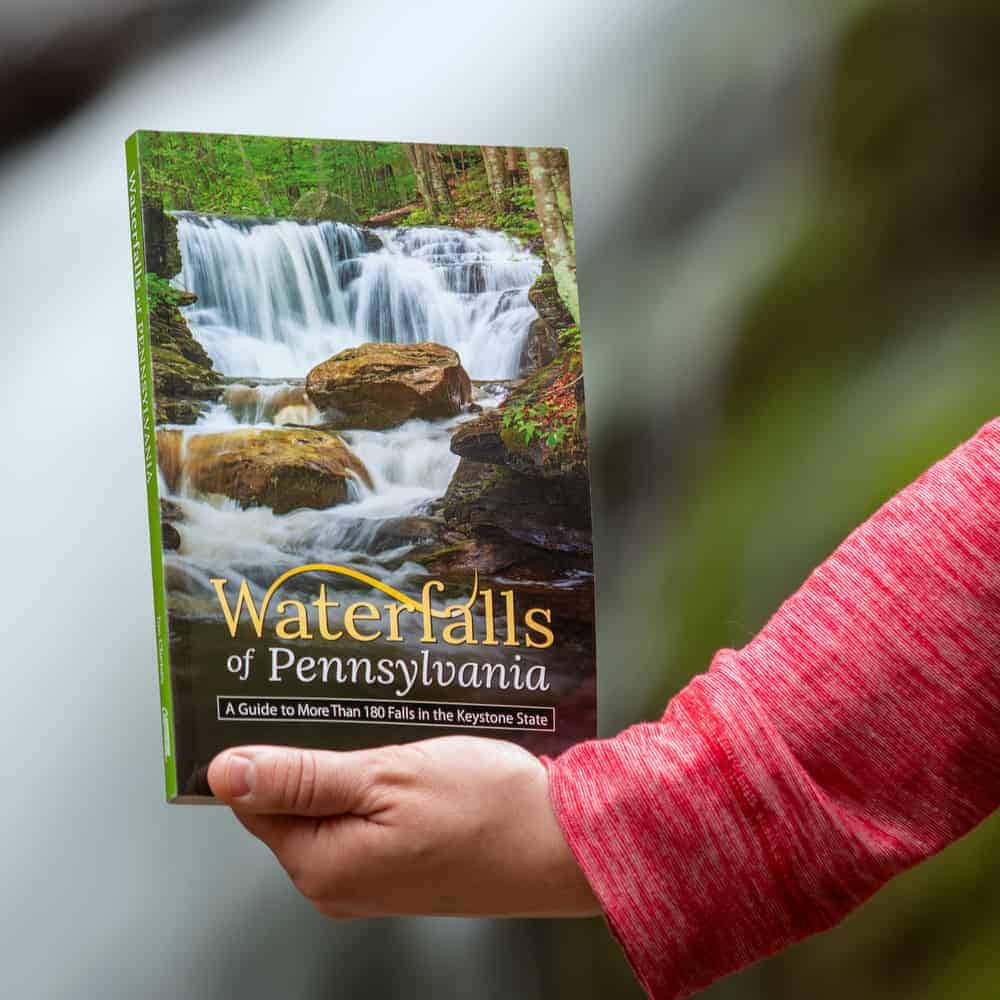 "Waterfalls of Pennsylvania" by Jim Cheney
If you love PA waterfalls, you won't want to miss this brand-new waterfall book from Jim Cheney, author of Uncovering PA, featuring more than 180 great waterfalls. Order it now on Bookshop.org or Amazon.
Follow the paved path from Swan Lake to the right and you will stumble upon the Children's Garden. Hershey's Kiss shaped water misters and alphabet-themed plants make this section a main attractions for young families.
Just adjacent to the Children's Garden lies the Hoop House, one of the most relatable displays within the Gardens. Sustainable gardening displays and space-saving techniques such as strawberries growing in a laundry basket are designed to give visitors ideas for their own growing spaces.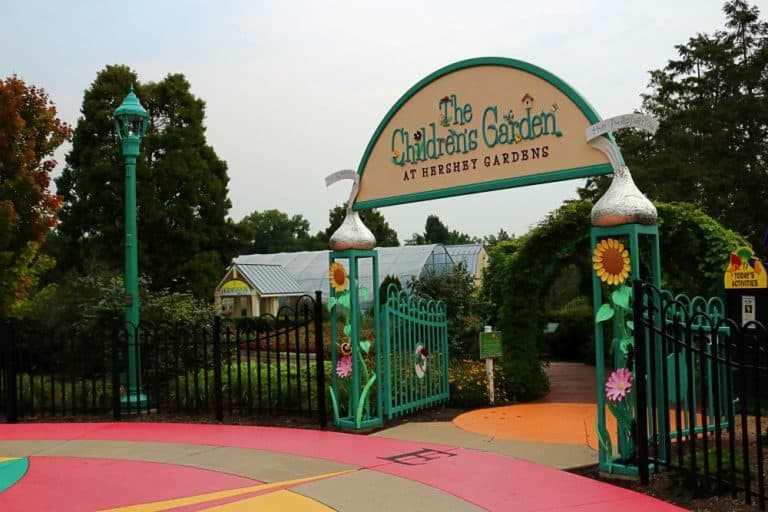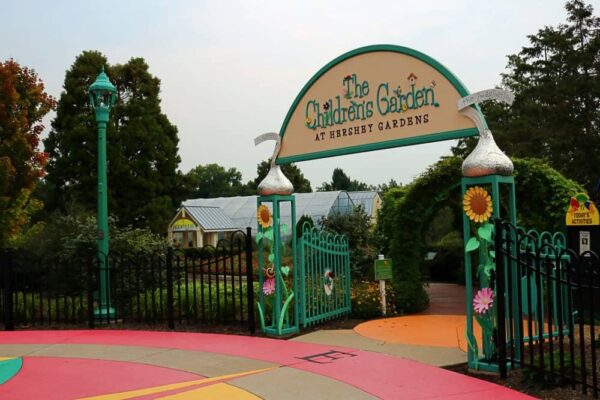 A paved and handicap-accessible path circles the gardens in a mile-long loop to connect these and other destinations. Several of the 11 themed gardens, including the Seasonal Display Garden, shoot off that main walkway, thus extending the trail.
For those that are able, I would urge you to soak in as much of the gardens as possible. The displays feature both native and non-native plants, nearly all of which are appropriate to the climate. Each season brings new plants and even the themed gardens offer a new experience each year.
Smaller than Kennet Square's Longwood Gardens, Philadelphia's Bartram's Garden, and Delaware County's Tyler Arboretum, the gardens in Hershey can be experienced and appreciated before your feet tire or your stomach growls.
After you finish exploring outside, the conservatory itself has much to offer between its Garden Shop, Education and Horticultural Wing, and Butterfly Atrium.
As visitors cannot bring any food or beverages into the gardens, the Garden Shop offers the options of bottled water and naturally, Hershey's Chocolate products, for those who didn't stop at Hershey's Chocolate World on their way in.
The Educational Wing houses special programing and displays about plants, bugs, and art. Most programming falls on the weekends, but on week days you can enter the wing to view several displays, as well as the outdoor gardens through nearly floor-to-ceiling windows.
A trip to Hershey Gardens would not be complete without a visit to the Butterfly Atrium. The chrysalises of tropical butterflies from all over the world are shipped by butterfly farmers to Hershey, and the result is breathtaking.
Five to six hundred butterflies of over 40 varieties cohabitate in a jungle-like atmosphere of small trees and large shrubs that is kept at 83 degrees Fahrenheit and 75 percent humidity. Some butterflies feed from pineapples, others flock to the skylight, and still others perch delicately on people meandering through the small room that brings childhood dreams to life.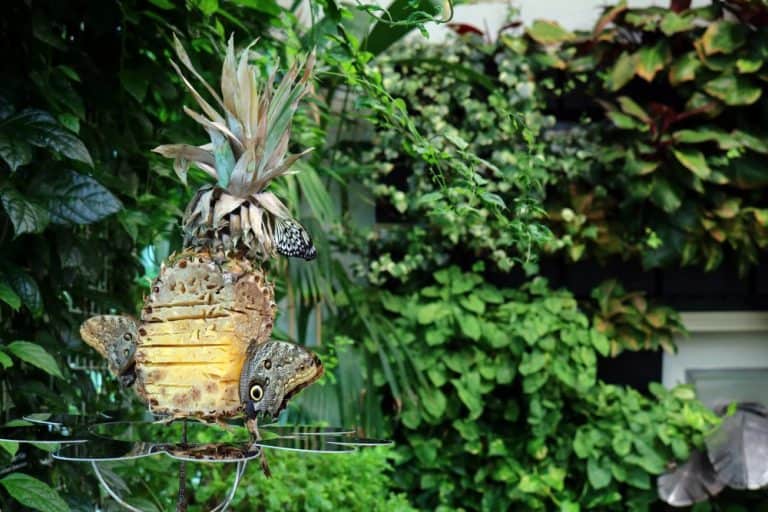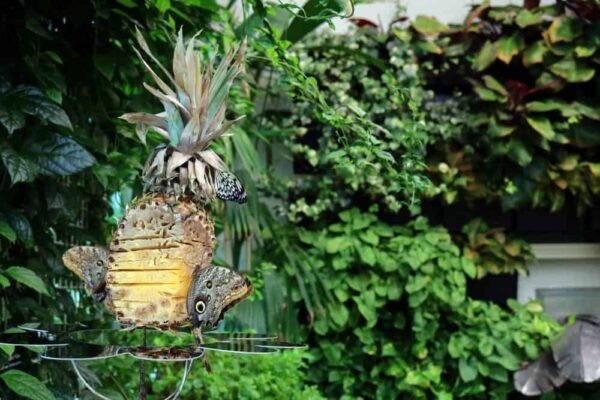 The recent opening of the conservatory, in which the Butterfly Atrium is now located, allows visitors and locals to experience Hershey Gardens all year long. The gardens hopes to extend educational programing and art shows into the winter months with guided tours of the trees in the arboretum and a garden-focused art event.
My enjoyable visit to Hershey Gardens in Dauphin County, Pennsylvania, took place amidst the transition from summer to fall, and I would definitely return during other seasons to see more innovative, impressive, and inspiring displays. And, thanks to the new Conservatory, the Butterfly Atrium is open any time of year for those of us who could use a dose of youthful excitement that isn't always induced by chocolate.
Note: My visit to Hershey Gardens was hosted by the gardens.However, the opinions expressed in this article are my own.
---
Hershey Gardens
Hours: Daily: 9am-5pm
Hours vary by season- check their site

Cost: Adults: $13.50, Children: $9.50
Combo ticket available with The Hershey Story

Website: HersheyGardens.org

Address: 170 Hotel Road
Hershey, PA 17033
See map below for other area attractions.
---