Disclosure: This article may contain affiliate links. We will make a small commission from these links if you order something at no additional cost to you.
When I was a kid, LEGOs were one of my favorite toys to play with, and several decades later, my kids enjoy playing with them as well. So, when I discovered that there was a LEGOLAND Discovery Center in the Philadelphia suburbs, I knew we had to check it out.
LEGOLAND Discovery Center is located within the Plymouth Meeting Mall in Montgomery County. Its location near the intersection of I-276 and I-476 makes it fairly easy to visit from both downtown Philly and just about anywhere else in the region, making it a great thing to do with kids near Philadelphia.
LEGOLAND Discovery Center is one of 14 similar attractions in the US (with more throughout the world), though it is the only one in Pennsylvania. While it's a chain attraction, there are some Philadelphia-specific aspects to the site, and it's a lot of fun to visit.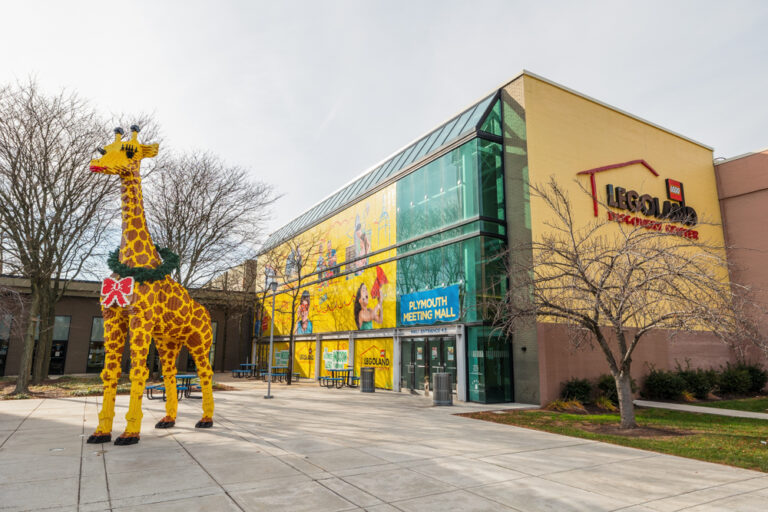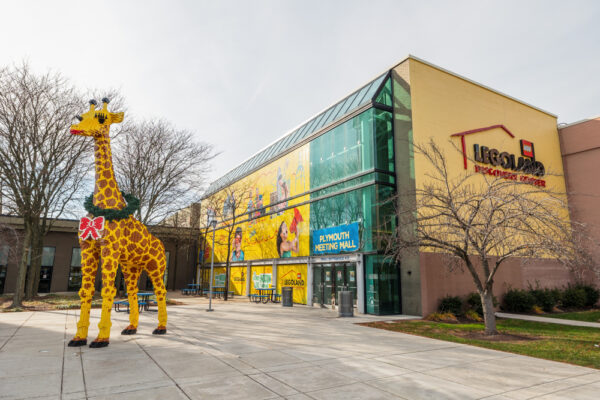 Since LEGOLAND Discovery Center is located within a shopping mall, finding the entrance can be a bit tricky. While you could enter the mall at any point and walk through it, there is a themed entrance on the eastern end of the mall (Near Boscov's at the time of publication in early 2022).
The giant LEGO giraffe at this entrance is a lot of fun to see, so make sure to poke your head outside if you happen to enter the mall at another entrance.
From within the mall, the storefront of LEGOLAND looks a bit overwhelming, but that's because you can only see the ticket counter and the LEGO store. Most of the attracion is hidden away behind the entrance gate.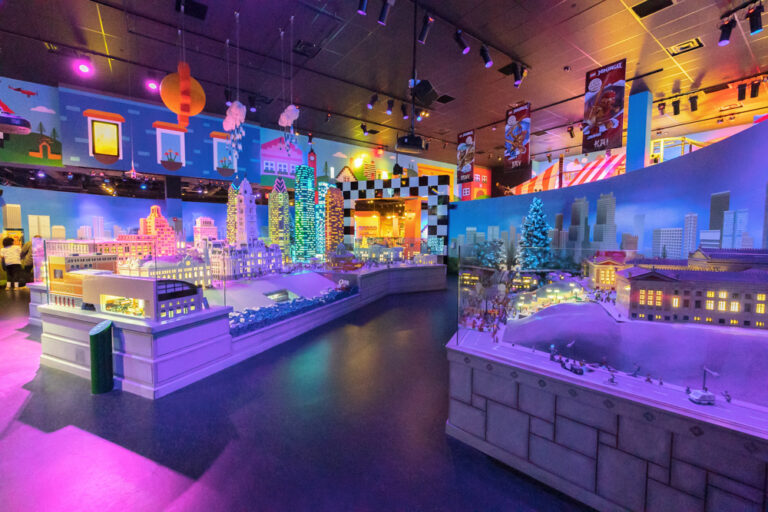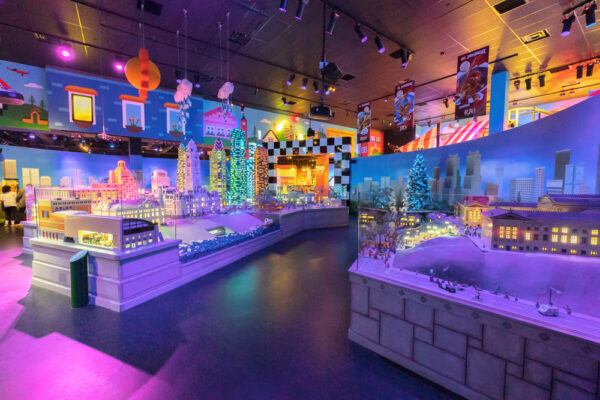 LEGOLAND is said to be 33,000-square feet in size, and they pack a lot of fun activities into this space. These include an interactive ride, a 4D theater, a giant playground, and a lot of fun building areas and other LEGO-themed activities.
The ride, known as the Imagination Express, is the most visible portion of LEGOLAND when you first arrive as the ride's entrance is next to the ticket window. This ride is quite short but reminded me of the sort of rides you often see at larger theme parks.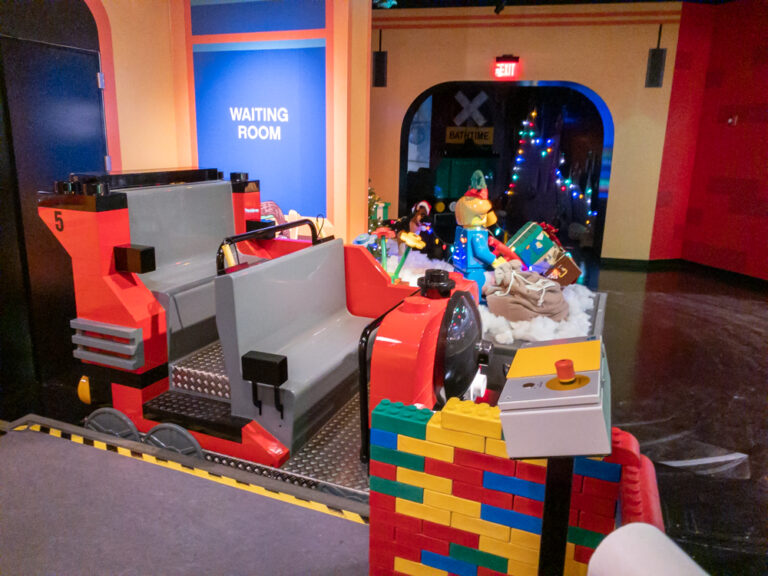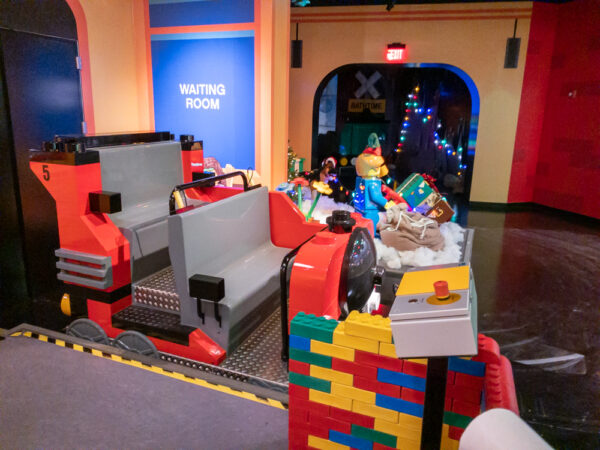 Four people can go in each vehicle and you are led along a short track as you try and shoot (with a star wand) different targets. Scores are racked up, so you can compete with those in your car. That makes it similar to Reese's Cupfusion at Hersheypark or Buzz Lightyear's Space Ranger Spin at Disneyworld.
The ride is short (only a few minutes long) but is definitely fun, and on the weekday that we visited, there was never a line to up board, so we did it a few times.
Beyond the Imagination Express, most of the rest of the attractions are located within one large room.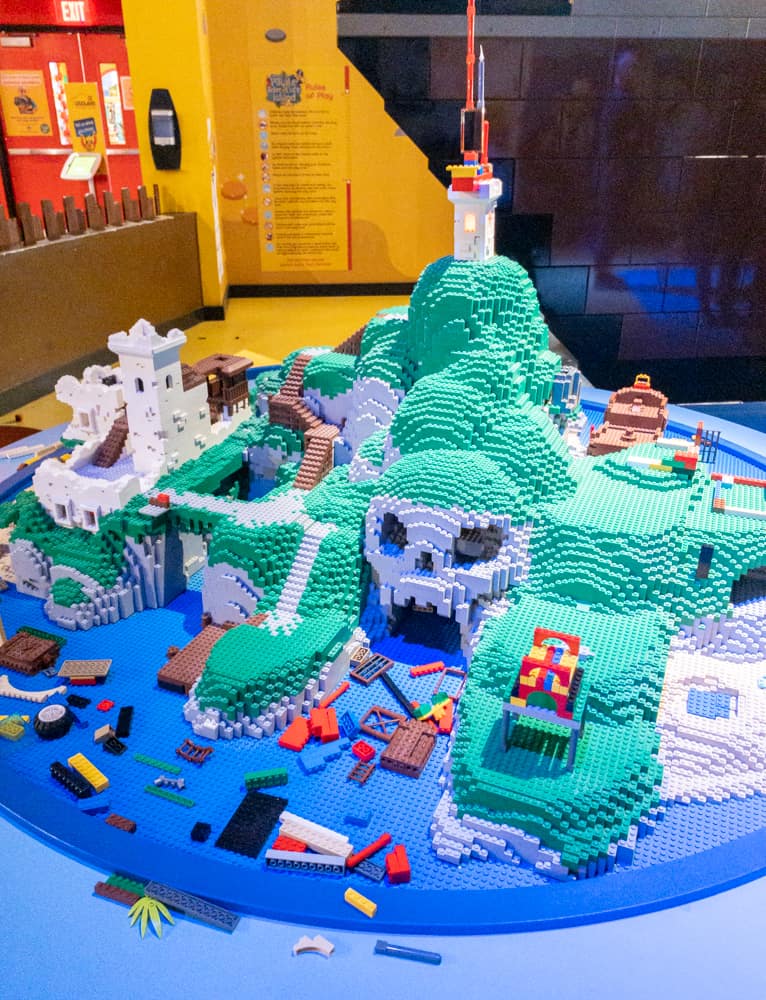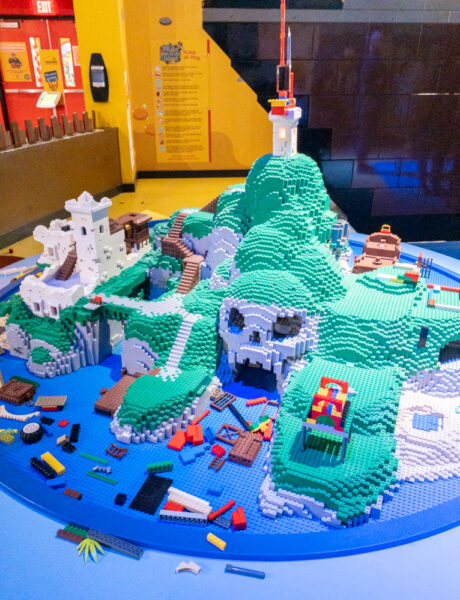 Scattered throughout the space are many different spots where you can play with LEGOs. These spots include unique themed areas, spots to make a stop-motion movie, and even larger blocks for younger visitors.
If you want to learn more about the art of building with LEGOs, there are hourly workshops that show visitors how to build a certain item. Or, if you'd rather just watch, you can often see workers building some of the elements that are featured throughout LEGOLAND.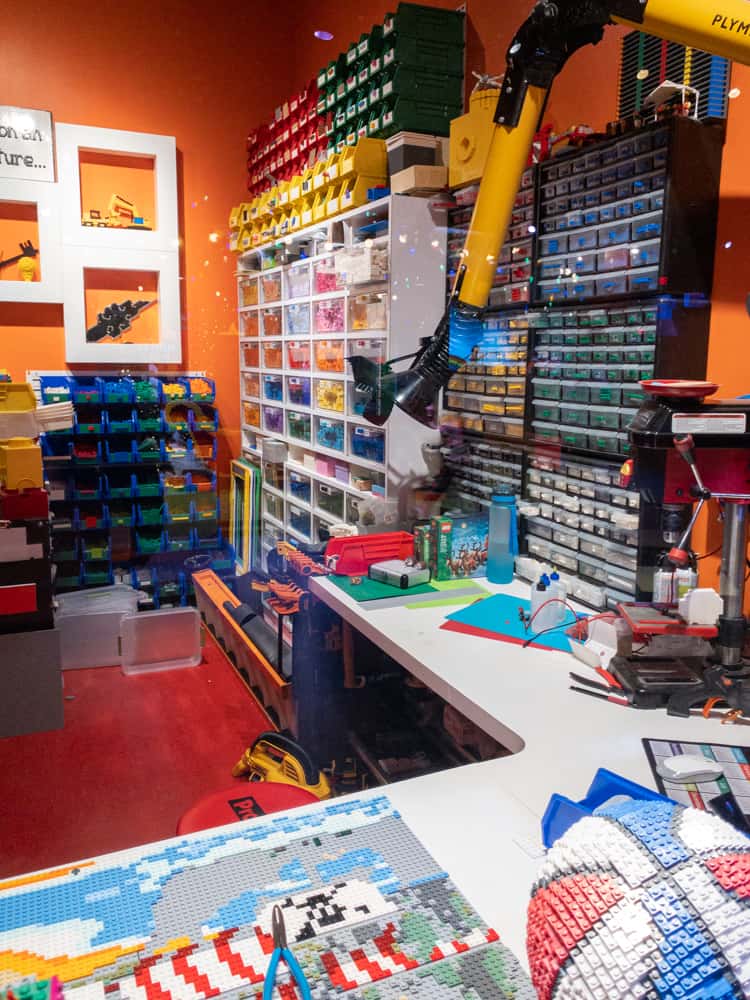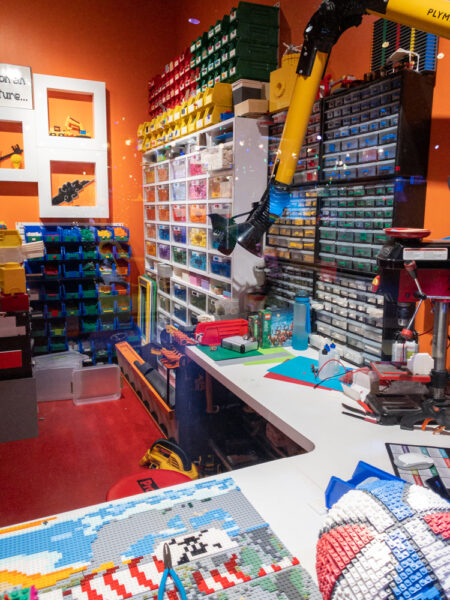 Another fun area was the 4D theater. There are four different shows that are played on a rotating basis throughout the day and each lasts about 15 minutes. If lines aren't long, you could pretty easily see all of them during your visit.
During my family's visit, we saw two of the shows, and both of my younger children really enjoyed them, especially when water sprayed on them. Fortunately, they were also a lot of fun for my wife and me, so definitely make sure you check out at least one of these shows during your visit.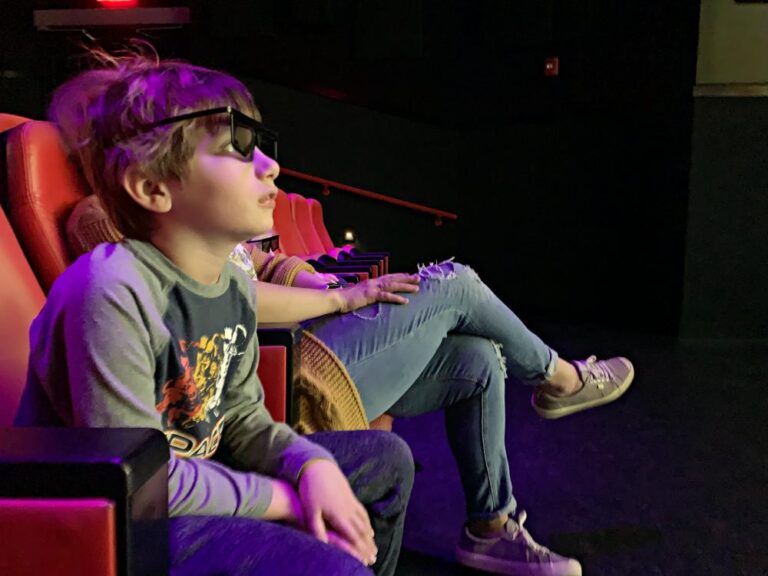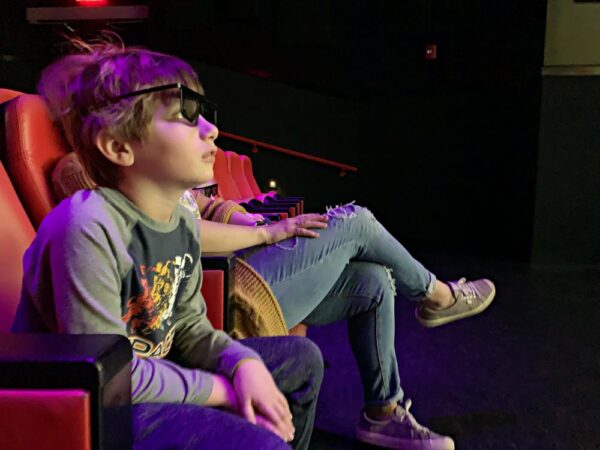 Another area that my kids really enjoyed was the large play structure. Designed to look like a LEGO pirate ship, this structure was two stories tall and featured a ton of fun elements for kids to play in. In fact, I'm pretty sure my kids could have spent hours in this corner of LEGOLAND without exploring anything else.
Note that you do need socks to play in this area, so make sure to bring some with you.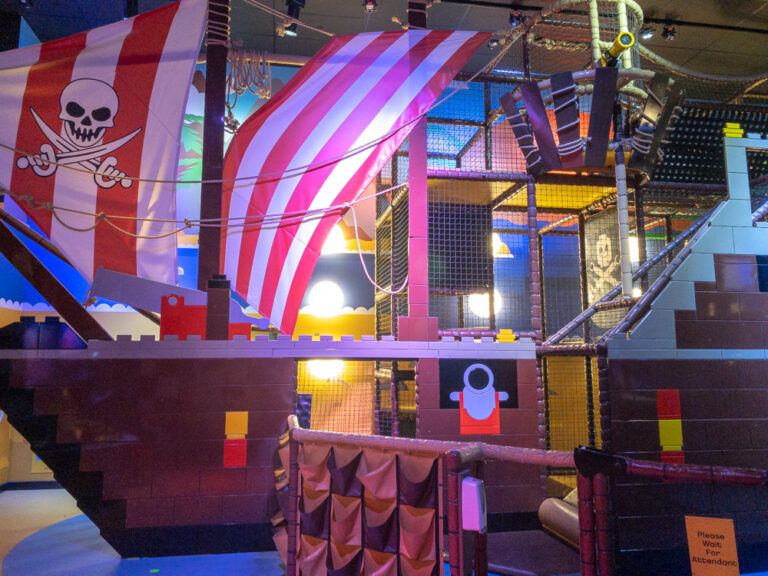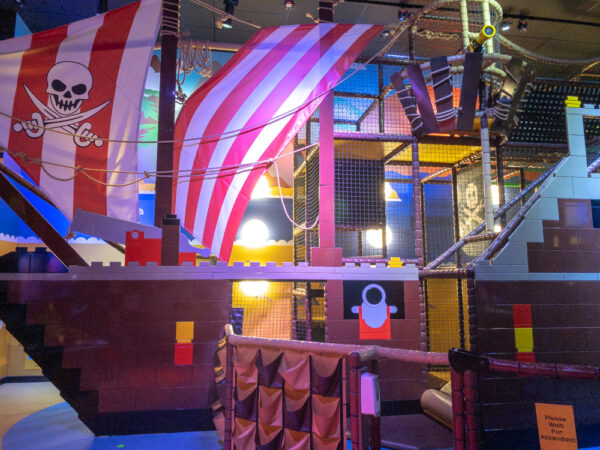 Probably the most prominent spot within LEGOLAND is their giant MINILAND Philadelphia. This is basically an entire recreation of the city in LEGO bricks.
There are several vignettes through the space featuring spots like Boathouse Row and the Philadelphia Museum of Art, Independence Hall, and the sports stadiums. The largest, though is a near-perfect recreation of Center City.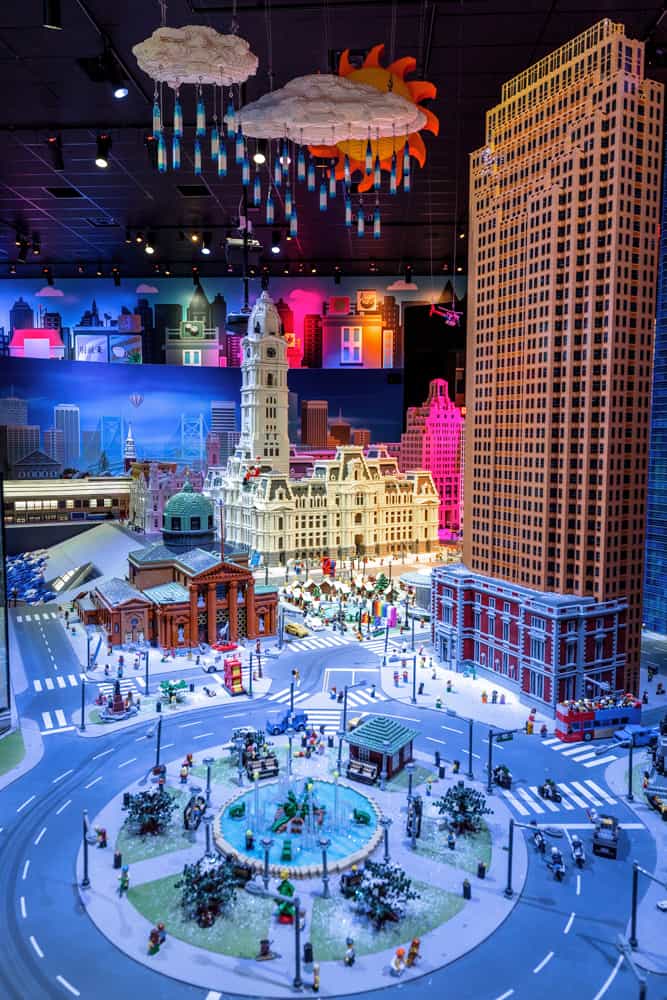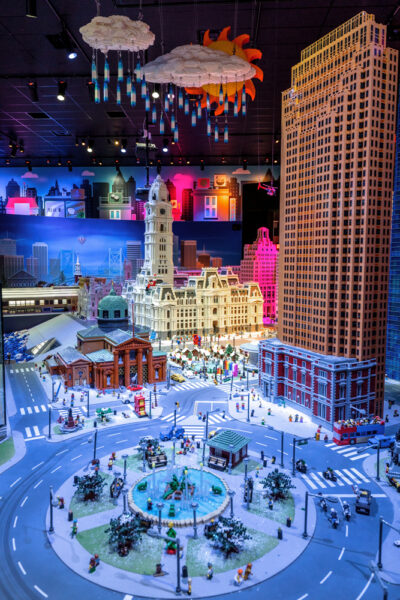 While this area didn't overall interest my kids, I spent entirely too long taking in all of the details of the model. I would say that, as an adult, this area was, by itself, worth the cost of my admission (though note that adults aren't normally allowed to visit without children).
Other activities at LEGOLAND include the chance to make a LEGO bracelet to take home, character experiences, and ninja training. There is also a small cafe with food in case you get hungry.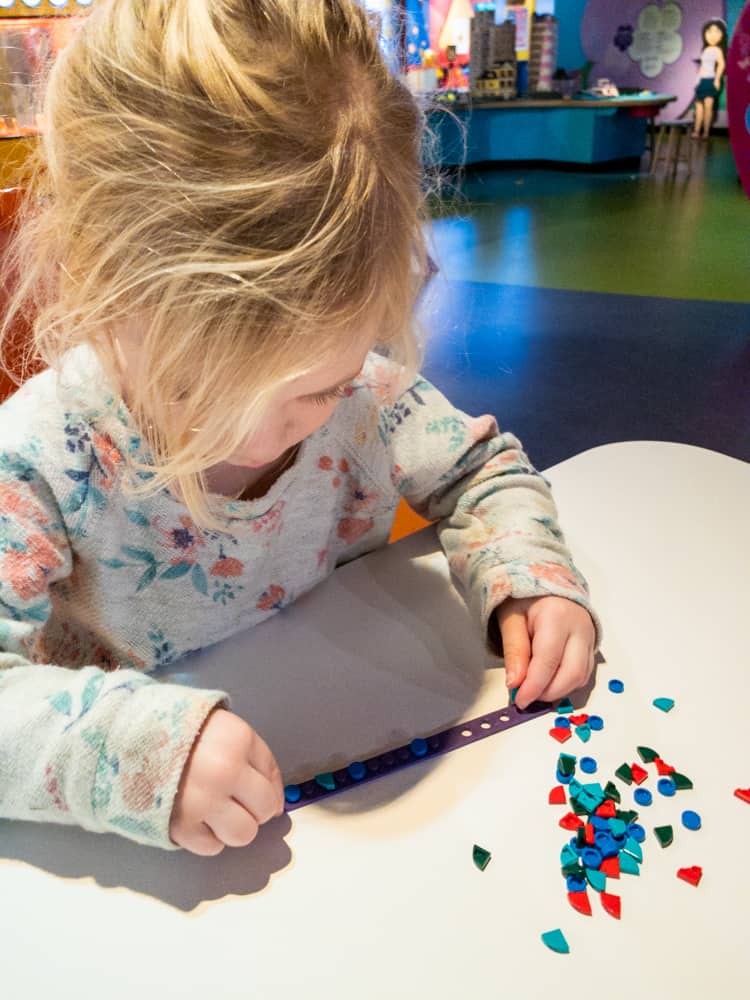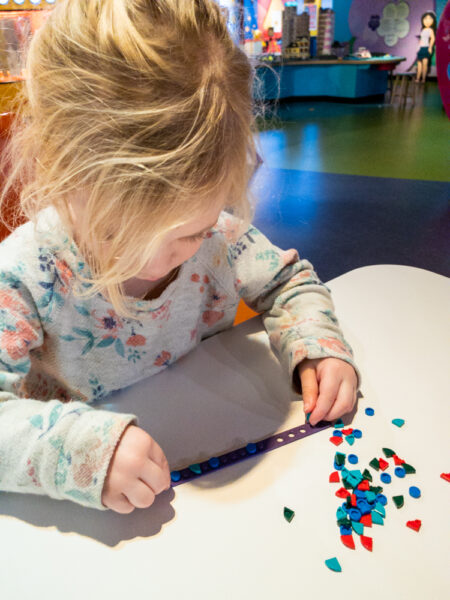 It's worth noting that there are two ticket levels at LEGOLAND Discovery Center near Philadelphia: General Admission and an Ultimate Play Ticket. The descriptions of the tickets are a bit vague and confusing, so I wasn't totally sure what to expect when I got there.
From everything I could see during my visit, the general admission ticket gets you access to all of the activities at LEGOLAND. I'd say their website is a bit intentionally confusing about this if I'm being honest.
While I think you do get a couple of photos and a small gift for the more expensive tickets, don't be deceived into thinking that some of the activities are only for the higher ticket price. I almost got tricked myself, but am glad I opted to only get the general admission ticket.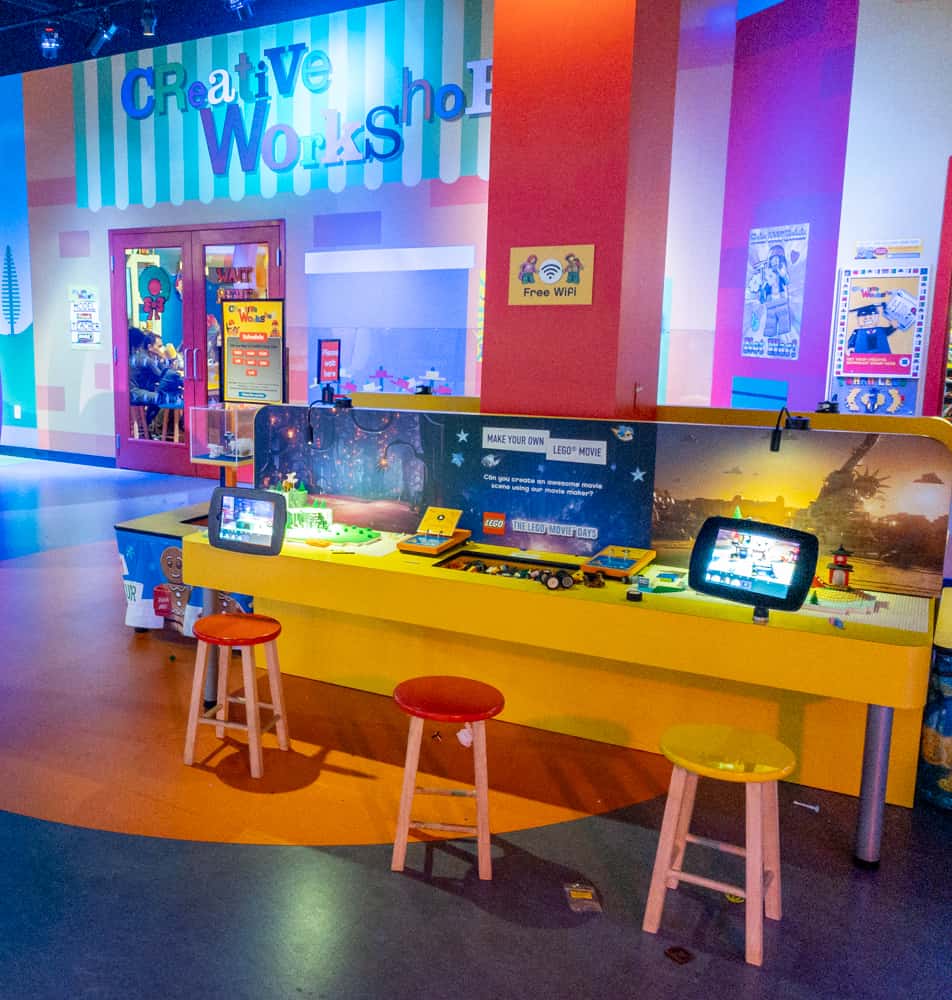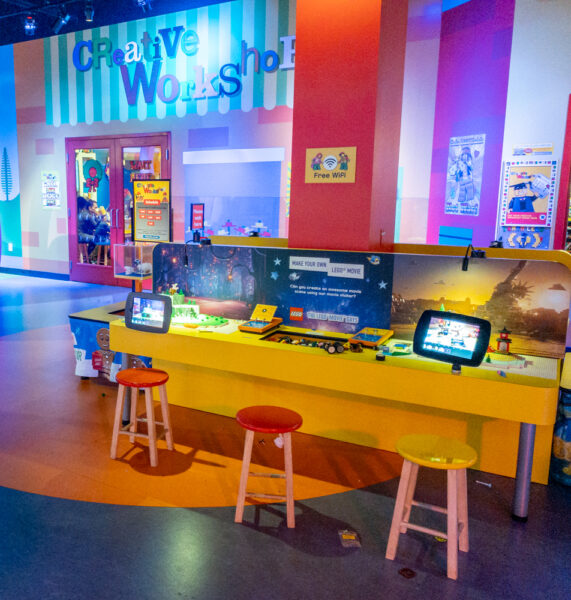 The somewhat deceptive wording on their site aside, I can't say enough good things about the LEGOLAND Discovery Center in Plymouth Meeting Mall. My family had a fantastic visit, and there were enough things to do to keep my kids (7 and 3) occupied for several hours, and my wife and I even had a fun time with many of the attractions.
So, if you find yourself in the Philly suburbs and looking for something to do with kids, this is definitely a place that I recommend checking out.
Looking for even more spots to visit nearby? Check out Valley Forge National Historical Park, the Stoogeum: Three Stooges Museum, the Elmwood Park Zoo, and the Please Touch Museum.
---
LEGOLAND Discovery Center
Hours: Monday-Wednesday: 11am-5pm
Thursday, Friday, Sunday: 10am-5pm

Saturday: 10am-6pm

Cost: $23.99
Online price for weekdays

Website: LEGOLANDDiscoveryCenter.com

Address: 500 W Germantown Pike
Plymouth Meeting, PA 19462
See map below for other area attractions.
---