Disclosure: This article may contain affiliate links. We will make a small commission from these links if you order something at no additional cost to you.
For more than 30 years, Hersheypark has swung open its doors for the holiday season. Known as Hersheypark Christmas Candylane, this festive event gives visitors not only a chance to stroll through the park's five million lights (which is double the number of lights at the nearby
Hershey Sweet Lights
), but also to ride some of its most popular rides.
Since I only live a short distance away, Hersheypark's Christmas Candylane has become an almost yearly holiday tradition for my family and me.
To start off, let me say that I'm not a huge fan of amusement parks. However, my wife loves some of the park's wilder rides, and my young son enjoys the kiddie rides around the park. While not everything is open during Christmas at Hersheypark, there is still enough going on for my whole family to have a fun time.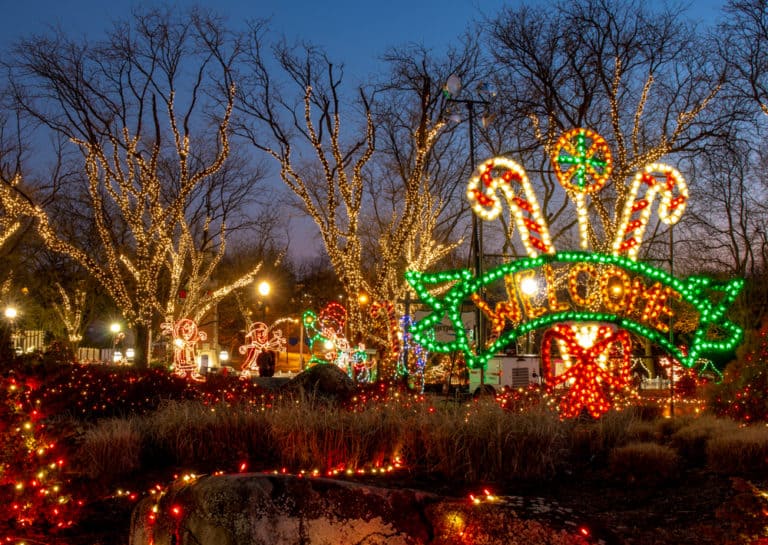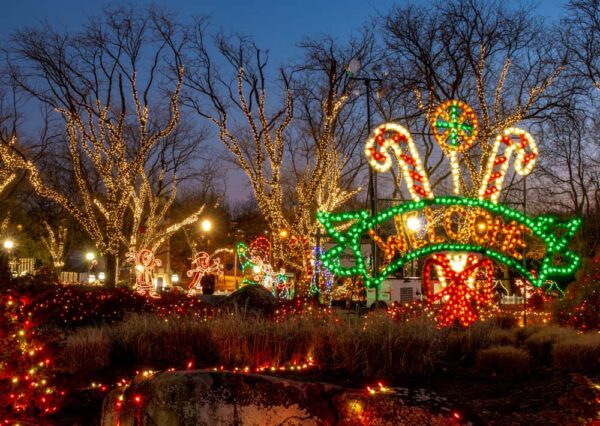 All told, two thirds (48 out of 72 in 2018) of the park's rides are open during Hersheypark's Christmas operating hours. This includes many of the park's best rollercoasters, rides for children, and the Skyview gondola ride (more on this one later).
It's worth noting, however, that on days below 40 degrees, many of the park rides shut down. During my 2018 visit, we headed into the park on a weekday evening when the weather was in the low thirties. Unfortunately, this meant that more than half the park's rides were closed, including all of the rollercoasters with the exception of Laff Trakk.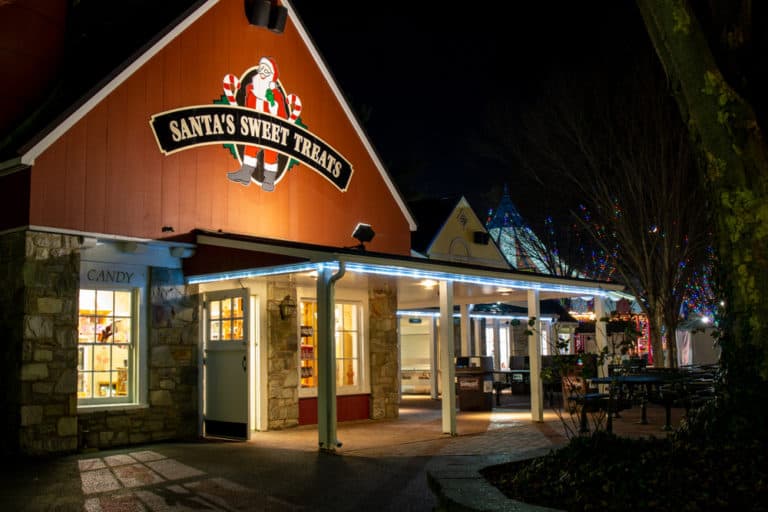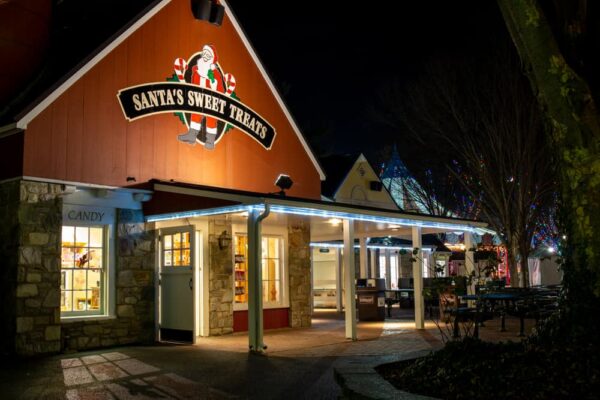 However, on the plus side for those like myself that aren't a huge fan of the rides, the park was nearly empty. In fact, I wouldn't be surprised if employees outnumbered visitors for much of the evening.
This created a much more relaxing environment and the ability to walk on any of the open rides, including Laff Trakk, which often has a line that is close to an hour long during the summer months.
However, if you are looking to ride many of the rides that are open during the holiday season, make sure to visit on a warmer day.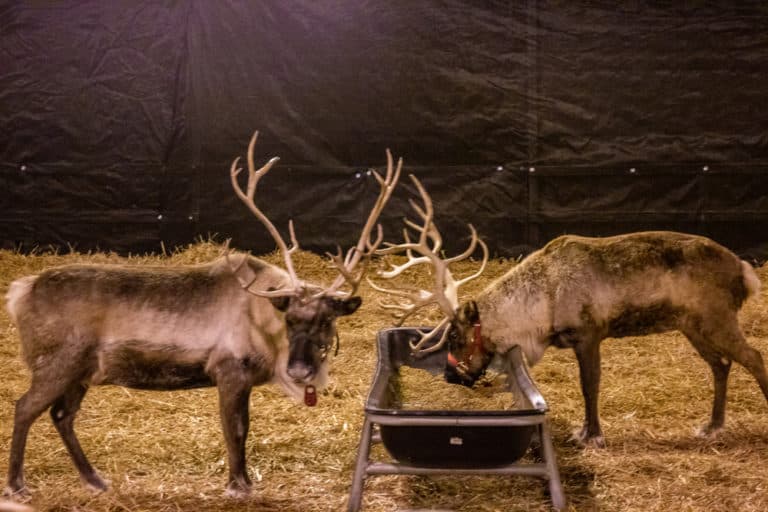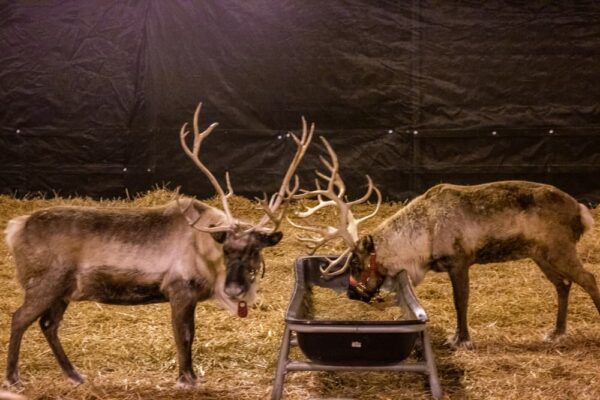 One of my son's favorite things to do during Hersheypark's Christmas Candylane was to see Santa's reindeer. The park is home to nine reindeer during the holiday season, and workers on hand offer fascinating tidbits (both real and whimsical) about these creatures and can even point out your favorite reindeer for you.
Adjacent to the reindeer is the park's ice skating rink. The rink is rather small and made of synthetic ice, but at only $3 for skate rental, it can be fun for those wanting to try ice skating for the first time in an easier environment.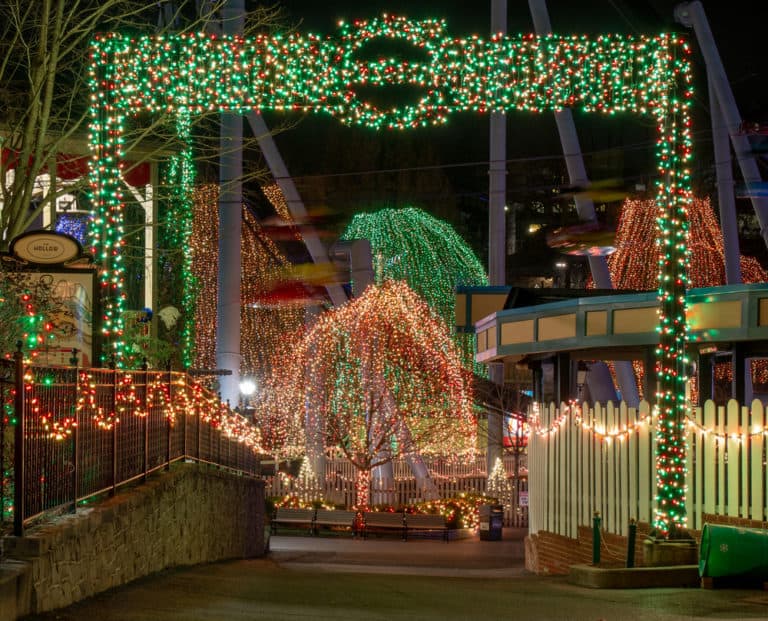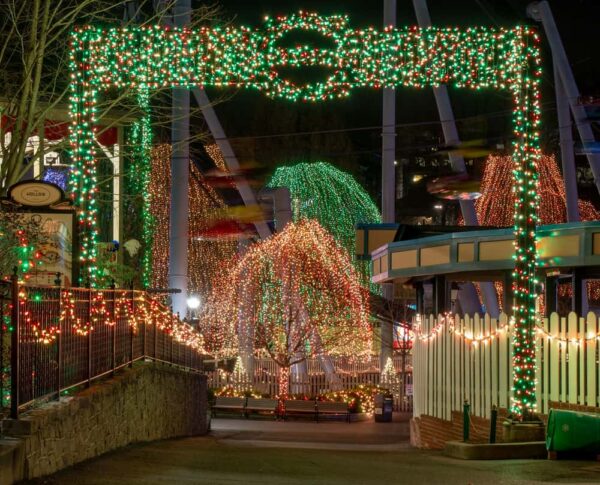 For me, my favorite part of spending time during Christmas at Hersheypark is the chance to walk around and see all the beautiful lights. With more than four million around the park, there are many great displays to see.
The most popular is the choreographed light show that is shown every 30 minutes along the creek that runs through the park. The show, known as Noel, runs every half hour starting at 5pm. There are four different shows that can be experienced each night.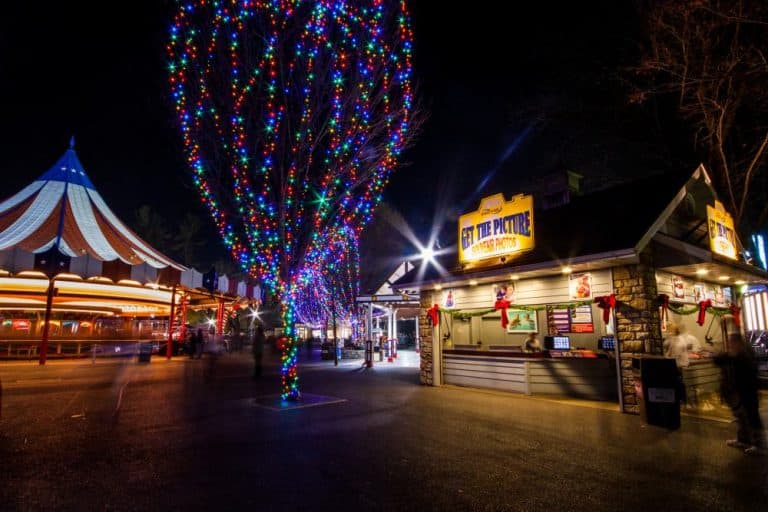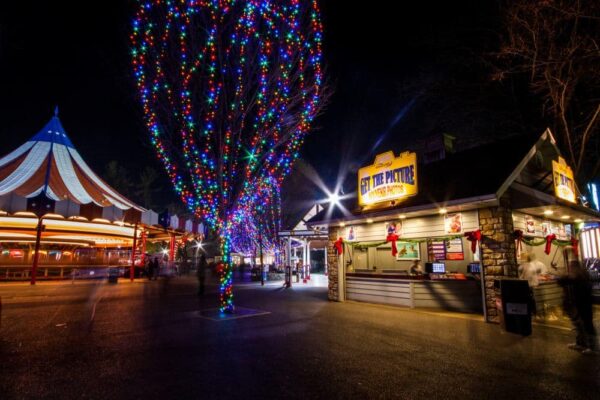 During this 10-15 minute show, the trees around the creek come alive with a quarter-million lights pulsating to the music. This creates a really fun way to experience some of the most popular Christmas hits.
While you can watch the show from a bridge over the creek or from water level, my personal favorite is to hop on the Skyview gondola and fly through the air while the show is playing. If you can time getting on the ride correctly, this really can be quite a magical experience (plus riding on the gondola in the dark is a rather exhilarating experience).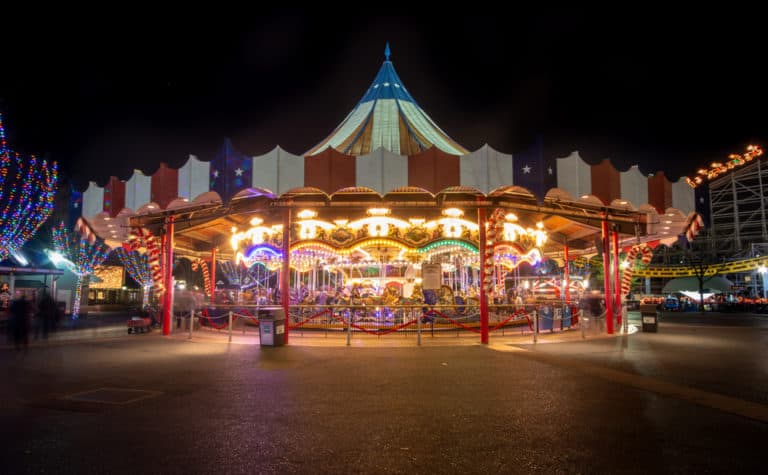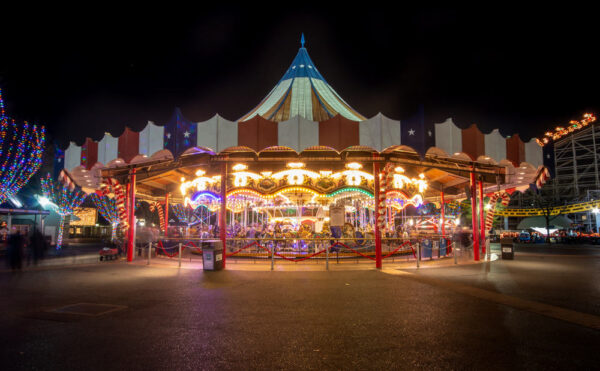 Of course, there are plenty of other festive experiences to have during Hersheypark Christmas Candylane. Visitors can meet Santa, enjoy a holiday show, drink delicious hot chocolate, or ride the train and the classic cars through other great light displays.
Without a doubt, there's a lot of festive fun to be had at Hersheypark Christmas Candylane in Hershey, Pennsylvania. Whether you go just to experience the lights, love the thrill rides, or want to check out the more tame attractions, there's a bit of something for everyone during Christmas at Hersheypark.
Visiting Hersheypark Christmas Candylane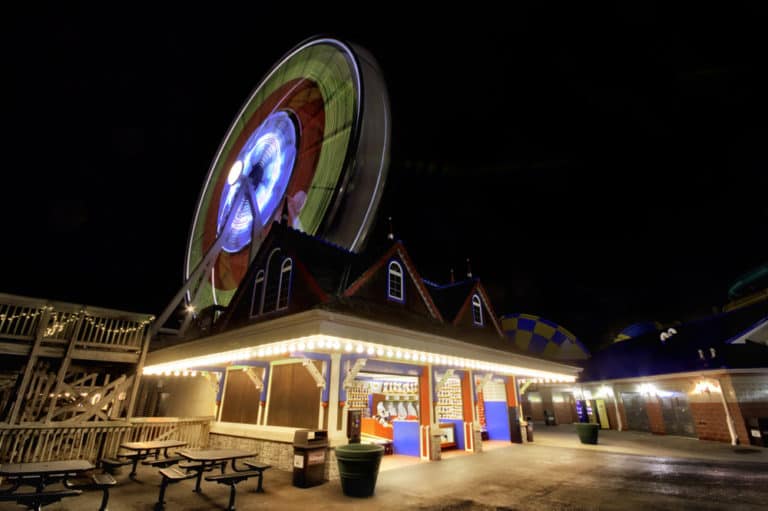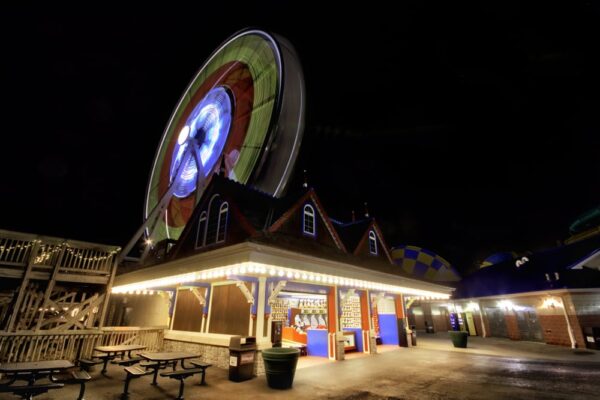 Hersheypark Christmas Candylane is open from November 10, 2023 through January 1, 2024. The park is only open Friday-Sunday in November with the exception of the day before and the day of Thanksgiving. Check the website for December and January 1, 2024 for hours as they vary.
Hersheypark is closed on Christmas Day, but is open on Thanksgiving day in the evening.
Note that tickets are the same price no matter what day of the week you visit. Because of this, weekdays, when the park is only open in the evening, are often rather quiet. Tickets are a bit cheaper if you purchase them in advance online (and even less expensive if you buy discounted Hersheypark tickets at Giant grocery stores).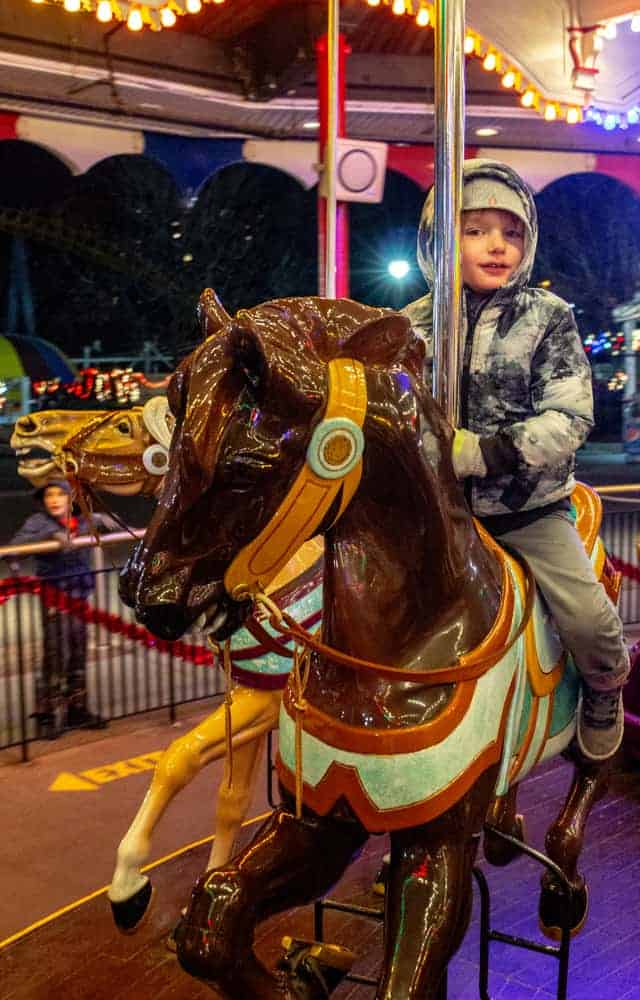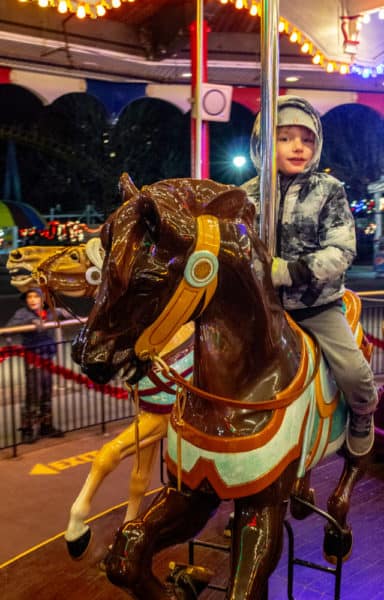 Also, remember that it's best to visit on a warmer day if you want to ride the thrill rides, as many of the rides at Hersheypark Christmas Candylane close if the temperature is below 40 degrees.
For more information, visit the park's website.
Looking for more festive fun? Check out our favorite things to do during Christmas in Harrisburg and Hershey, our top picks for Christmas fun in Lancaster County, Koziar's Christmas Village, Trail of Lights at Country Creek Farm, and the nearby Hershey Sweet Lights. You can also catch a Hershey Bears' hockey game during the winter.
Article updated October 2023 for the 2023 holiday season.