Disclosure: This article may contain affiliate links. We will make a small commission from these links if you order something at no additional cost to you.
There are a lot of great outdoor areas to explore in Harrisburg, but one of my favorites has to be Boyd Big Tree Preserve Conservation Area.
Despite its name, Boyd Big Tree Preserve Conservation Area is one of Pennsylvania's 124 State Parks. In fact, it's one of three state parks that are categorized as conservation areas. This means that the park has little development beyond a parking area and a series of great trails.
However, that doesn't mean there isn't anything here. In fact, this is a great spot to visit to enjoy a peaceful setting and to see the large trees that are located on this 1,000-acre property. There is also a small pond not too far from the parking area.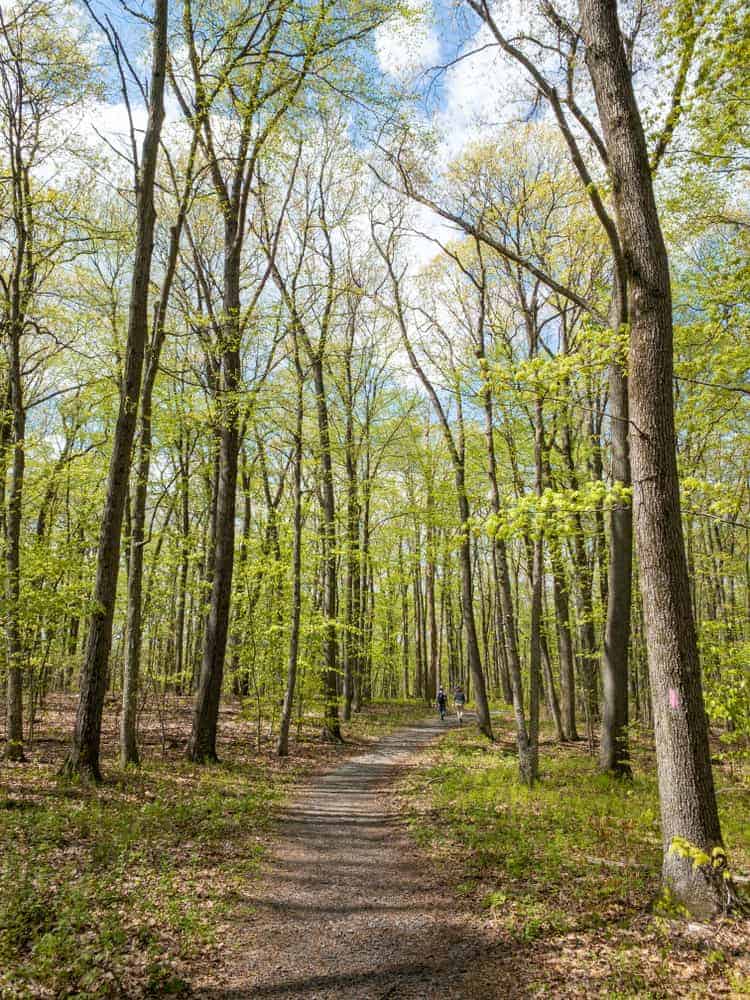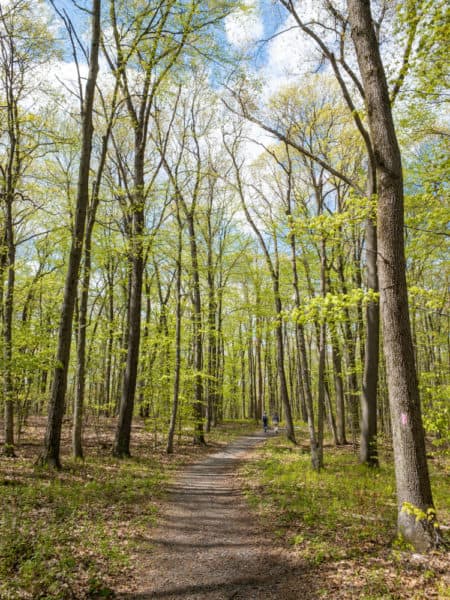 Otherwise, there aren't any discernable highlights of the land such as great vistas or waterfalls. So, while this might not be somewhere that's worth driving a long distance to see, it's a perfect spot to enjoy the outdoors while exploring the Harrisburg area, especially for those hiking with kids.
In total, there are 10.6 miles of hiking trails in the park, and they all connect together to allow you to make loop hikes of just about any length.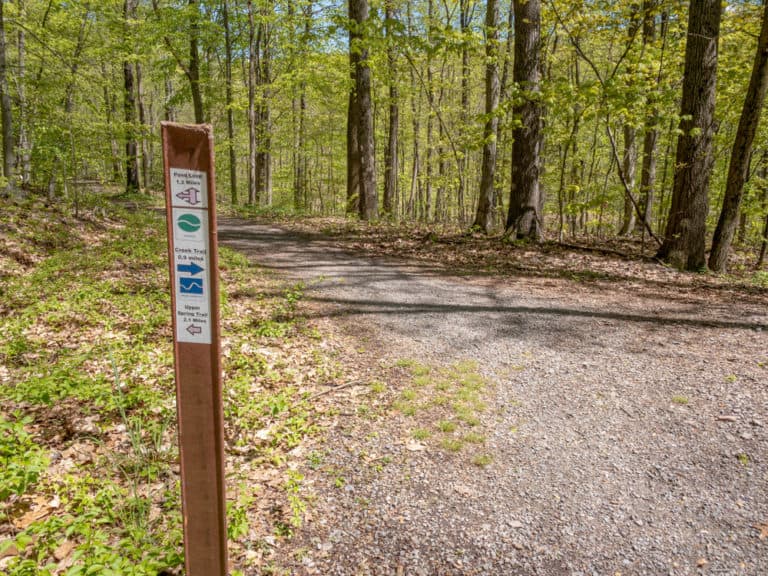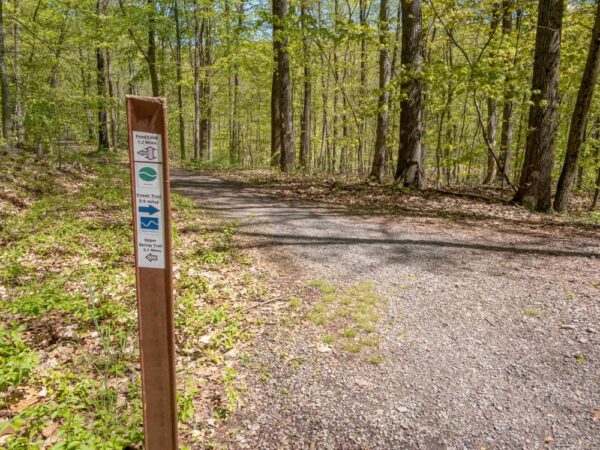 When hiking at Boyd Big Tree Preserve, I've always started by heading along the pink-blazed trail towards the small pond. Set in a small gully, this unnamed pond is spring-fed and is the one can't-miss spot in the park.
This is a great spot to relax for a few minutes on one of the many benches that line the pond. You can usually see a lot of wildlife here including water snakes, frogs, and tadpoles.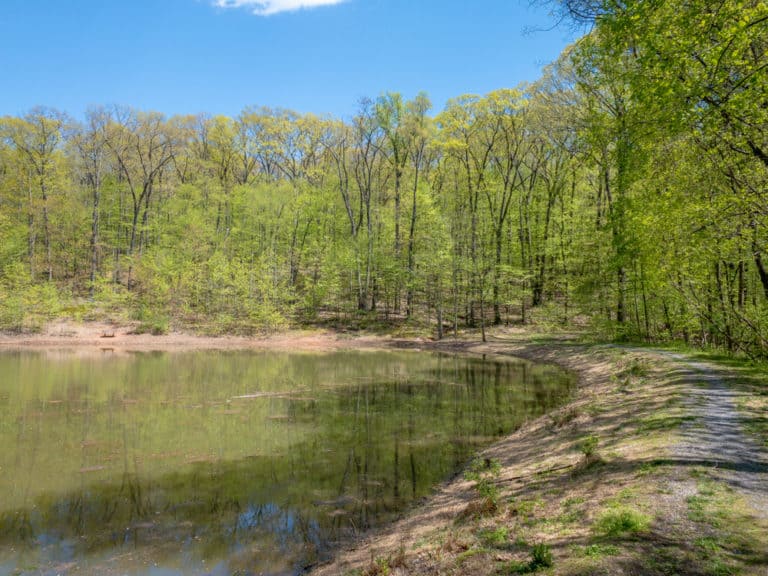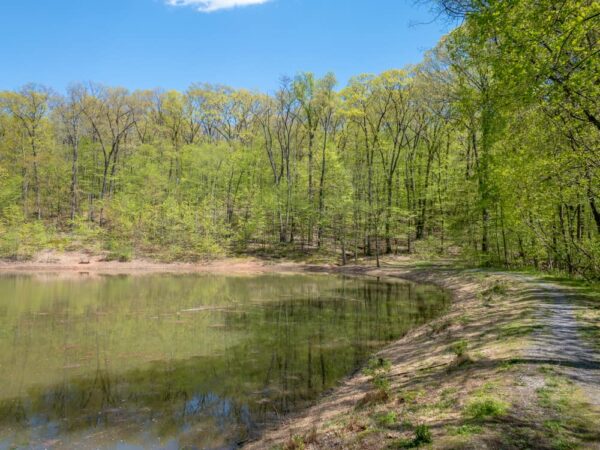 From here, you could simply return to your car if you are looking for a short hike, but I highly recommend continuing to hike through this preserve.
My recommendation is to continue hiking on the pink trail past the pond. This will take you into the beautiful woodland that makes up this conservation area. The trails get a bit steeper beyond the pond, but nothing that should be too difficult for most people.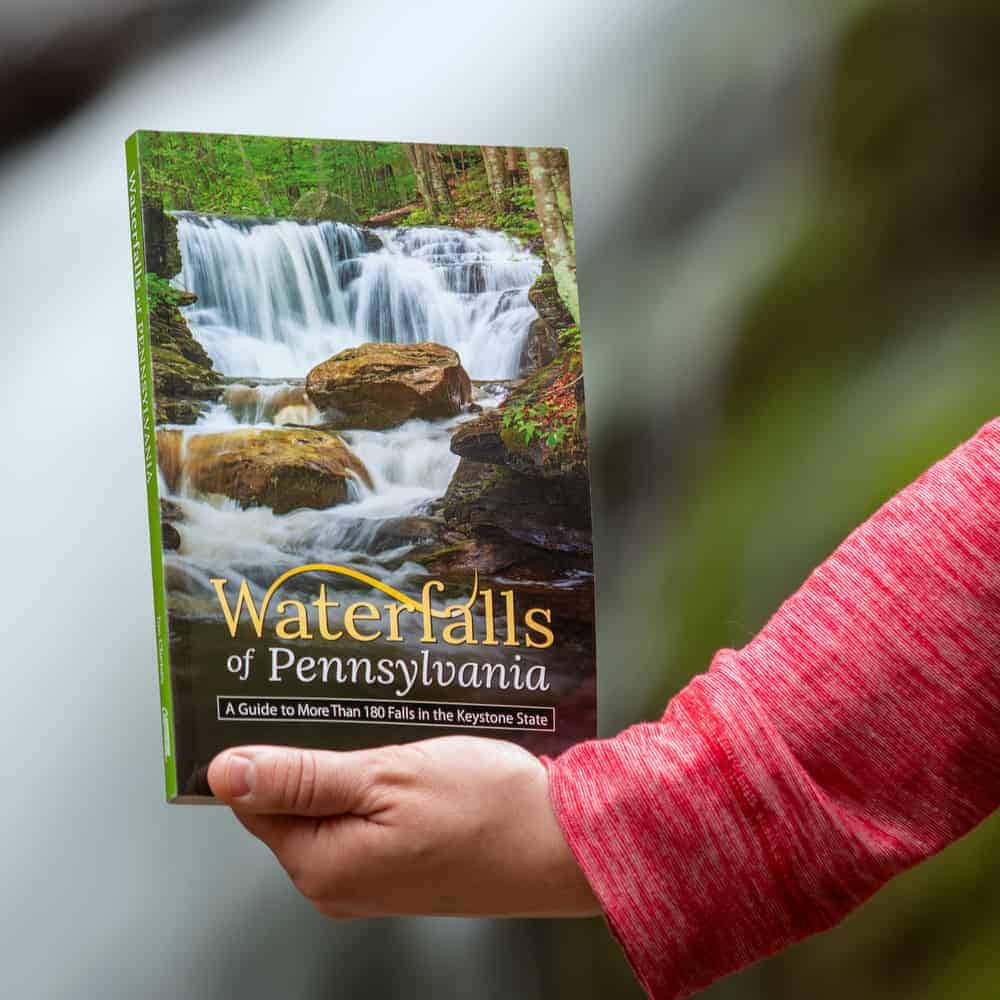 "Waterfalls of Pennsylvania" by Jim Cheney
If you love PA waterfalls, you won't want to miss this waterfall book from Jim Cheney, author of Uncovering PA, featuring more than 180 great waterfalls. Order it now on Bookshop.org or Amazon.
Shortly after the pond, the pink trail meets with a blue-blazed trail and turns to the left. The trail heads uphill for a short distance before leveling out and making another left turn.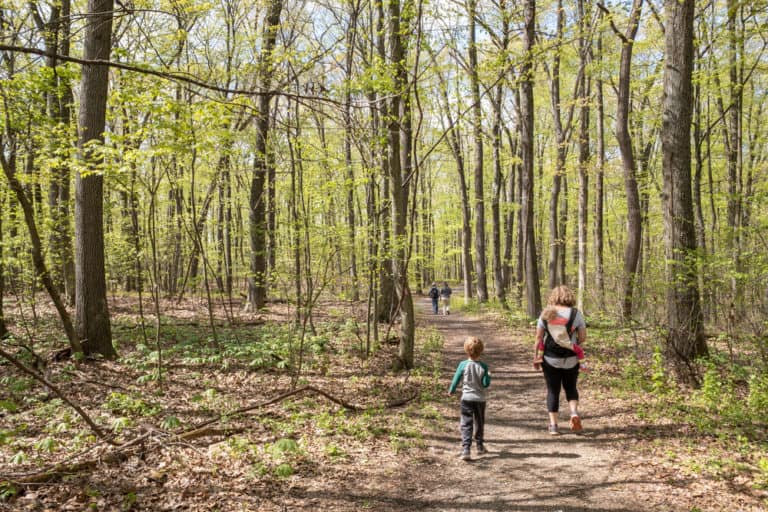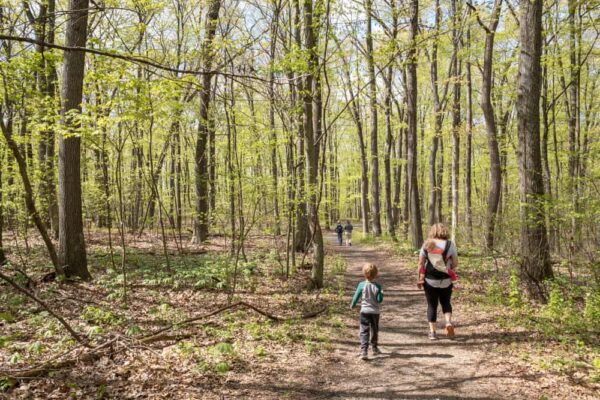 The trees in this part of the forest are quite large and are probably some of the largest and oldest trees in the region. However, these aren't first-growth trees, so don't expect the type of massive trees you'd see in places like Cook Forest State Park.
Eventually, the trail winds its way back towards the heart of the conservation area and meets up with the white-blazed trail. You could take the trail left and return to your car (for a hike or 1.2 miles) or you can extend your hike by going to the right and picking up just about every other trail in the park.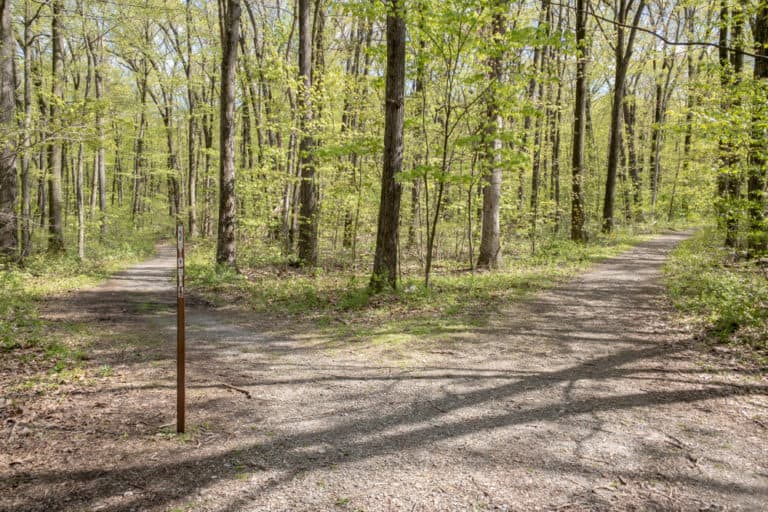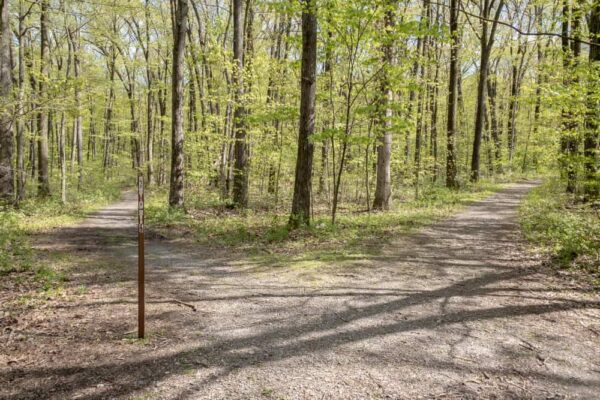 This is a great option for those wanting to extend their hike, and, for the most part, the trails throughout the rest of the park continue to be fairly easy. That being said, if you are looking for a workout, you can definitely get that at Boyd.
In fact, near the intersection of the pink and white trails, you'll find the red-blazed trail. This is the longest trail in the park and probably the most difficult. However, if you hike this trail, you'll be able to get some nice views from the ridgeline and a nice workout climbing uphill.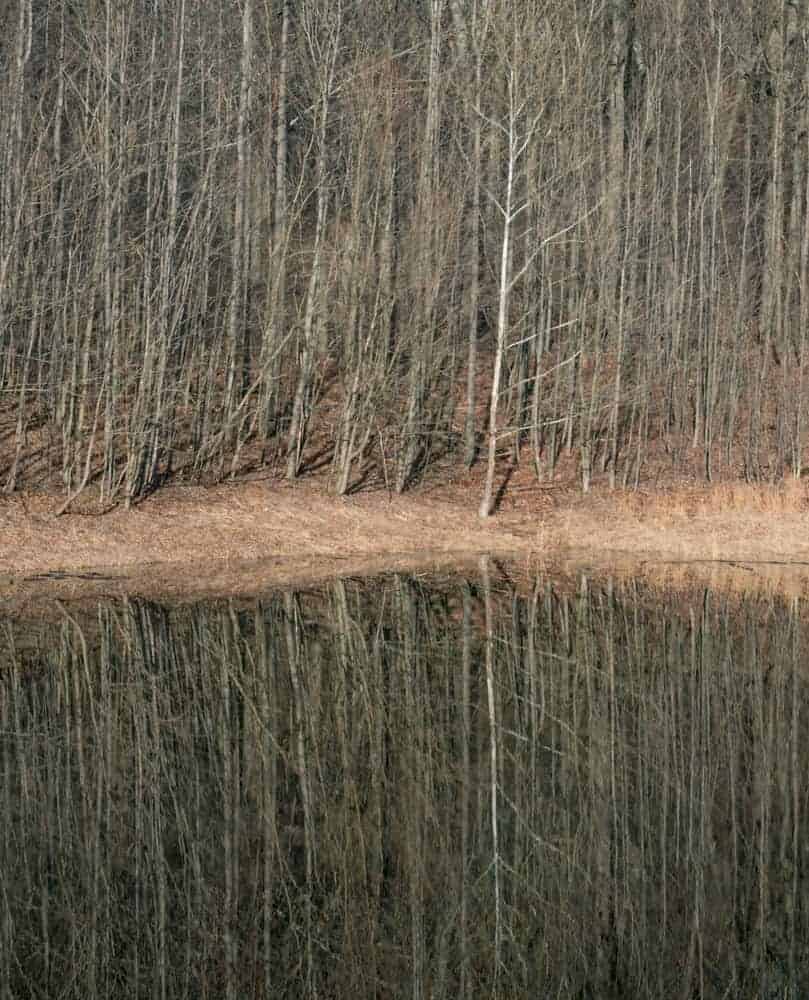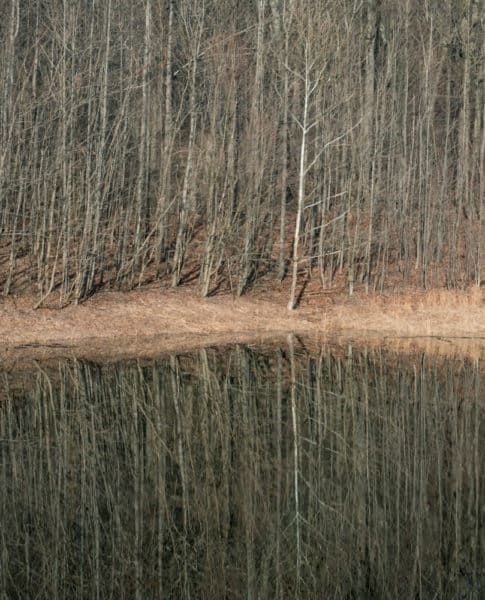 Overall, Boyd Big Tree Preserve Conservation Area isn't going to be making any lists of must-visit state parks in Pennsylvania. However, if you are in the Harrisburg area and are looking for a nice spot to get outdoors, this is a great choice.
Not only does the park have trails that are perfect for families and new hikers, but there are also more challenging trails for those that want to get in a good workout.
How to Get to Boyd Big Tree Preserve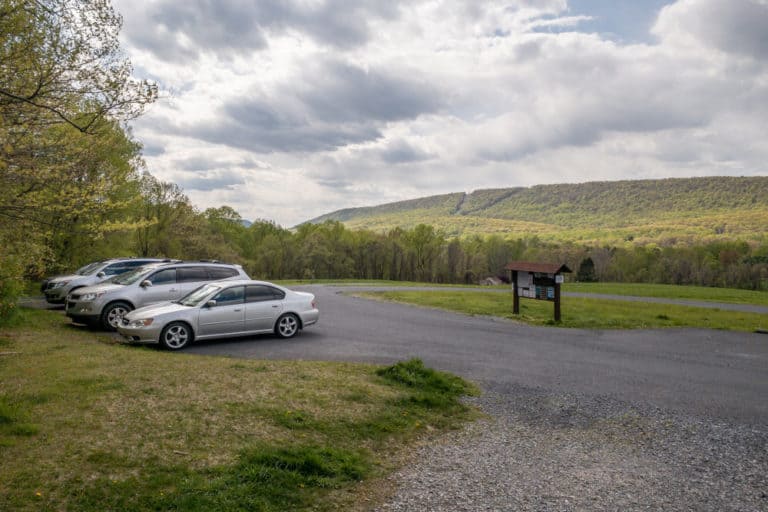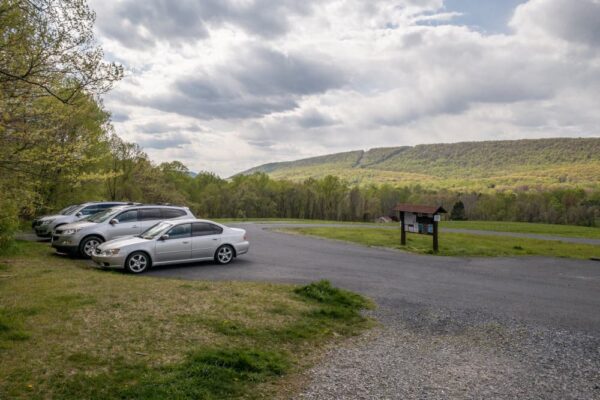 Boyd Big Tree Preserve is located approximately 15 minutes north of downtown Harrisburg in Dauphin County, PA.
The parking area is located at the end of a long road through a beautiful field. This field is a popular spot for bird watching throughout the year. The parking lot for the preserve can be found at the following coordinates: 40.358993, -76.867554.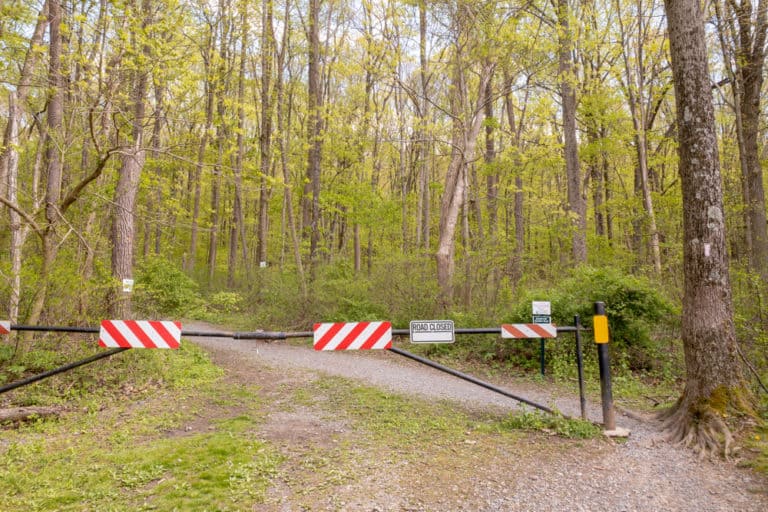 There is a small pavilion and bathroom facilities at the parking area. Beyond these two buildings, follow past the gated road to reach the trails.
While the trails here are well marked, it can be a bit confusing knowing which trail to turn on, especially when you get back into the park. I recommend downloading or printing a copy of the area's map before you start hiking as I've yet to see paper copies available at the entrance.
Looking for more places to visit nearby? Check out the trails at Fort Hunter Conservancy, the covered bridges of Dauphin County, and the best free things to do in Harrisburg.
[Click here for information on how to use the coordinates in this article to find your destination.]