Disclosure: This article may contain affiliate links. We will make a small commission from these links if you order something at no additional cost to you.
You might know Scranton as a former coal town or the setting for the TV show, "The Office," but if that's all you know about this great city, you're missing out. There are many great things to do in Scranton, PA. From museums that celebrate the city's industrial and transportation past to beautiful natural sites, there's a lot to see and do in Scranton and the rest of
Lackawanna County
.
After visiting the area many times over my years writing this site, here are a few of my favorite things to do in Scranton, PA.
Looking for somewhere to stay in Scranton? Check out the best hotels in Scranton on Booking.com or read hotel reviews on TripAdvisor.
Steamtown National Historic Site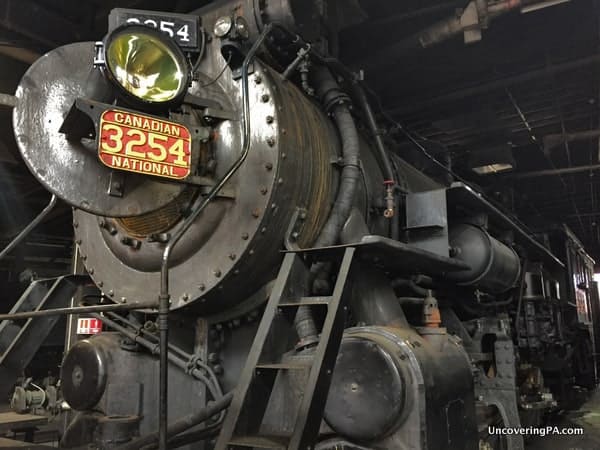 If you love trains, there are few better destinations in Pennsylvania than Steamtown National Historic Site. Located on the site of a train yard once owned by the Delaware, Lackawanna, and Western Railroad, this museum showcases the history of rail transportation in the United States, with a focus on steam-powered locomotives.
This free-admission museum offers the chance to see dozens of rare train cars, including the only Big Boy steam engine east of the Mississippi. They also offer train rides seasonally for an additional charge.
Everhart Museum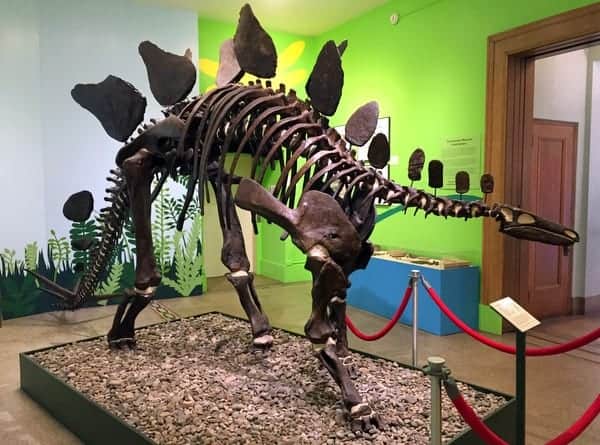 The oldest museum in northeastern Pennsylvania is also one of its best. The Everhart Museum is located within Nay Aug Park and offers visitors the chance to explore world cultures, natural beauty, and fantastic art without leaving the city.
In addition to dinosaur fossils and a collection of 2,500 taxidermied birds, the museum is home to the largest collection of paintings from local artist John Willard Raught.
Choke Creek Falls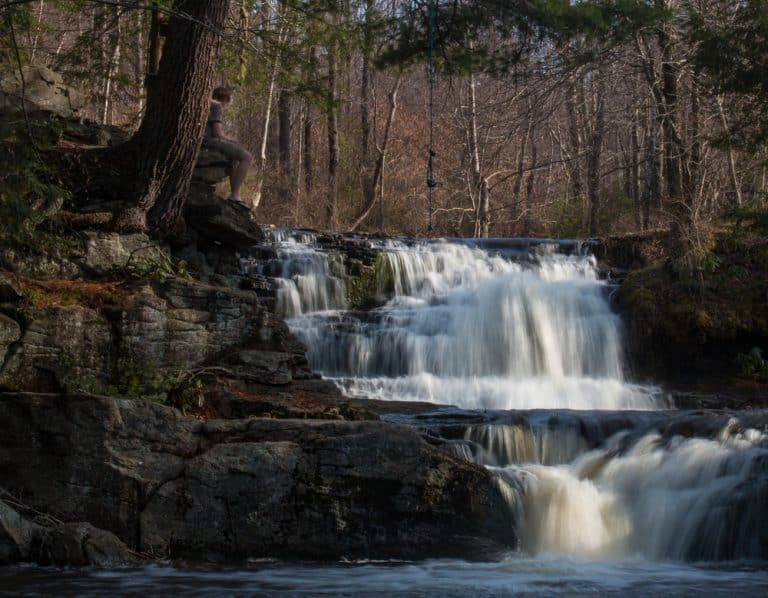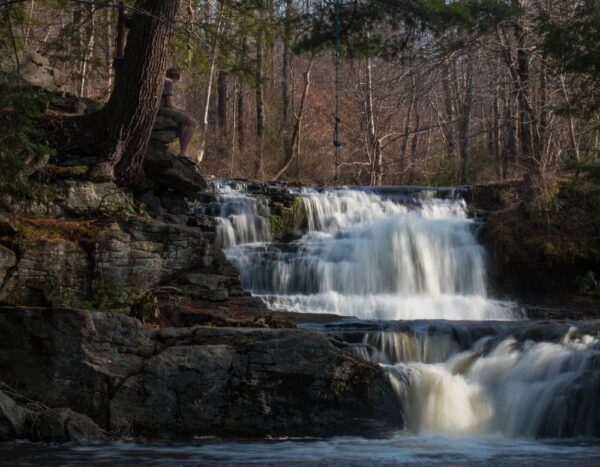 Located in the southern corner of Lackawanna County is Choke Creek Falls. Located in Pinchot State Forest along the recently rerouted Pinchot Trail, this beautiful waterfall is little-known outside of the local area but should be on every outdoor lover's list.
Houdini Museum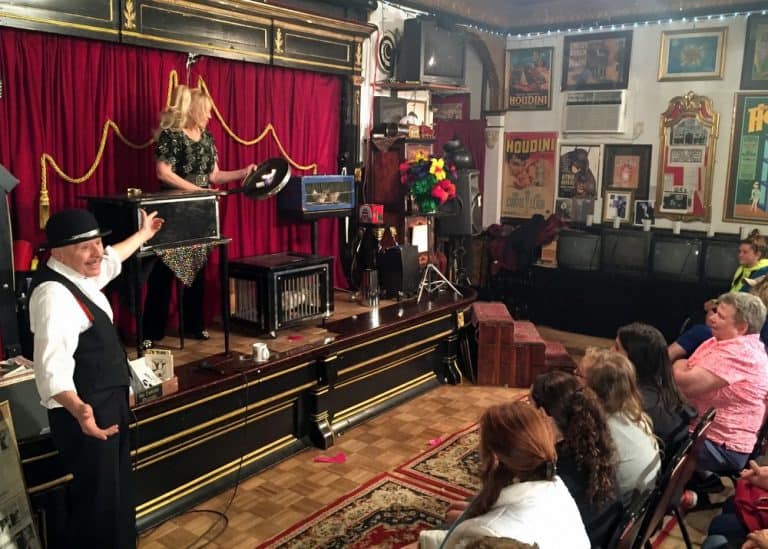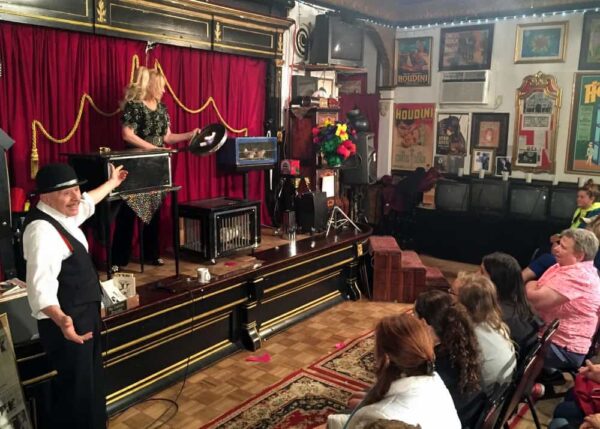 While Scranton might seem like an odd place for a museum dedicated to magician and escape artists Harry Houdini, this is easily one of the top things to do in Lackawanna County. The Houdini Museum is run by world-renowned magicians Dorthy Dietrich and Dick Brookz. Dietrich was once dubbed the "First Lady of Magic" and is the only female to ever perform several daring feats of magic.
Visitors to the museum can see both a great magic show and many items from Houdini's illustrious career.
Nay Aug Falls
Located with Scranton's Nay Aug Park, Nay Aug Falls is one of the best urban waterfalls in Pennsylvania. Short paths through this wooded park lead visitors to several different overlooks for this beautiful waterfall.
Nay Aug Falls drops over 20 feet through an impressive gorge and is a great hike to do while visiting Scranton.
Lackawanna Coal Mine Tour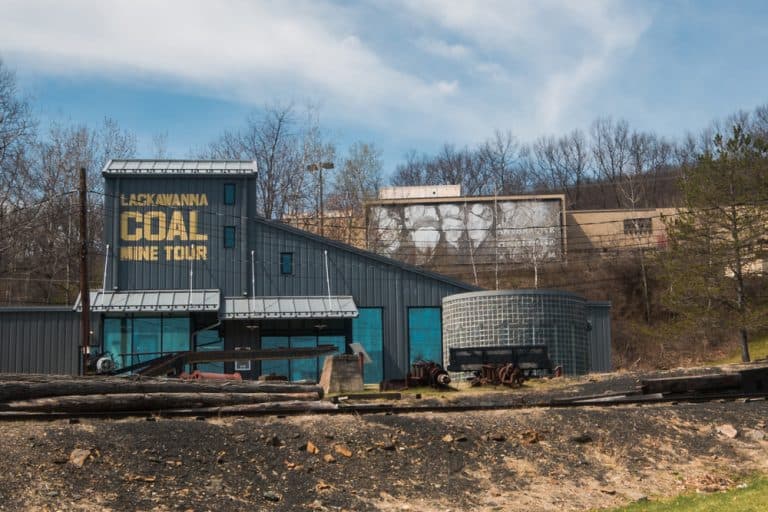 Head deep into an authentic coal mine at the Lackawanna Coal Mine Tour. One of the top things to do in Scranton, PA, this tour offers visitors the chance to see inside a former coal mine and discover what life and working conditions were like for the coal miners of northeastern Pennsylvania.
Electric City Aquarium and Reptile Den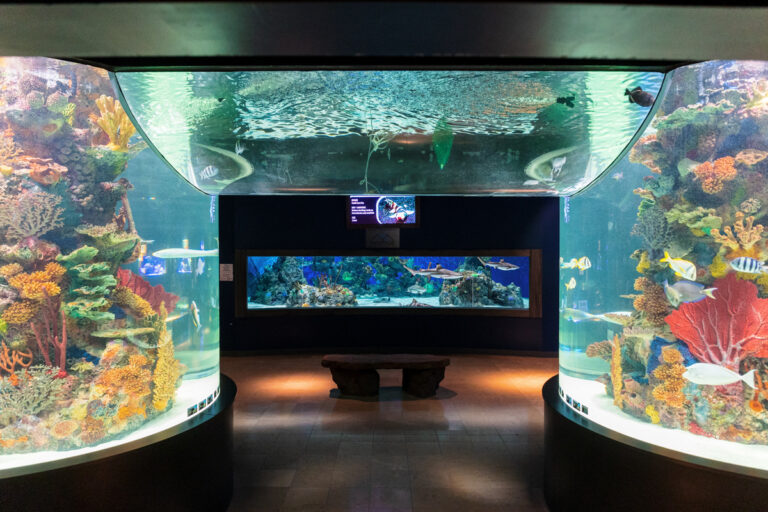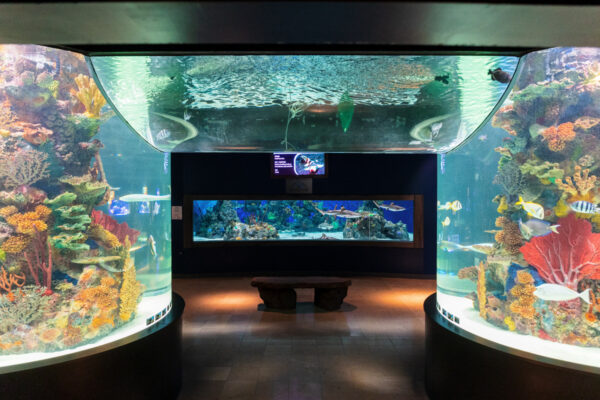 Located in the Marketplace at Steamtown Mall, you'll find the only stand-alone aquarium in Pennsylvania: the Electric City Aquarium and Reptile Den.
While being inside of a mall might make you think this is a small spot, I was surprised at how large the display area was and how many animals they had for visitors to see.
The largest area here is taken up by both large and small tanks featuring ocean animals from around the world, including some pretty big sharks. There is also a neat jellyfish area and a space where you can touch rays.
This spot also features a nice collection of reptiles, amphibians, and even a few monkeys and birds.
Courthouse Square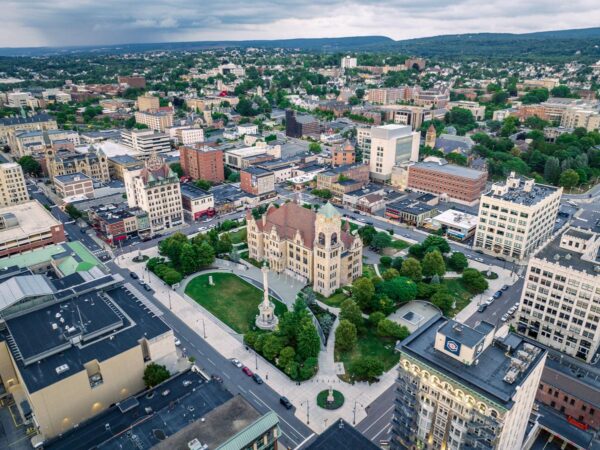 Scranton is a city filled with great architecture, and you'll find some of the city's most iconic spots in and around Courthouse Square.
Located in the heart of the city and centered around the Lackawanna County Courthouse, this square features many different monuments to enjoy, as well as the beauty of the courthouse.
Around the square, you'll find great restaurants, as well as the iconic Electric City sign perched atop the Scranton Electric Building. Make sure to visit at night to see it lit up!
Old Forge Pizza Crawl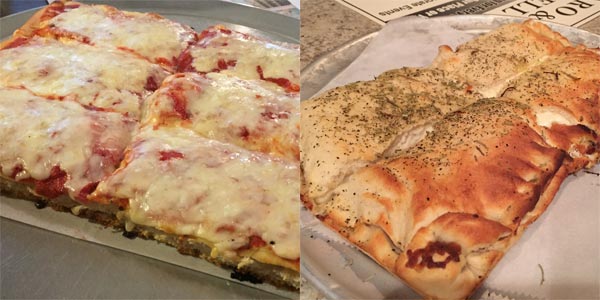 Old Forge, PA, is the self-described "Pizza Capital of the World," and is the perfect place for a pizza crawl. With more than a dozen pizza shops in town, each serving the local style known as Old Forge Pizza, visitors won't be at a loss for finding a slice or a whole pie (respectively called a "cut" and a "tray" in Old Forge).
A visit to the many pizza shops here, which can have long waits on weekends, offers both a culinary delight and a lesson in the culture of the region.
Electric City Trolley Museum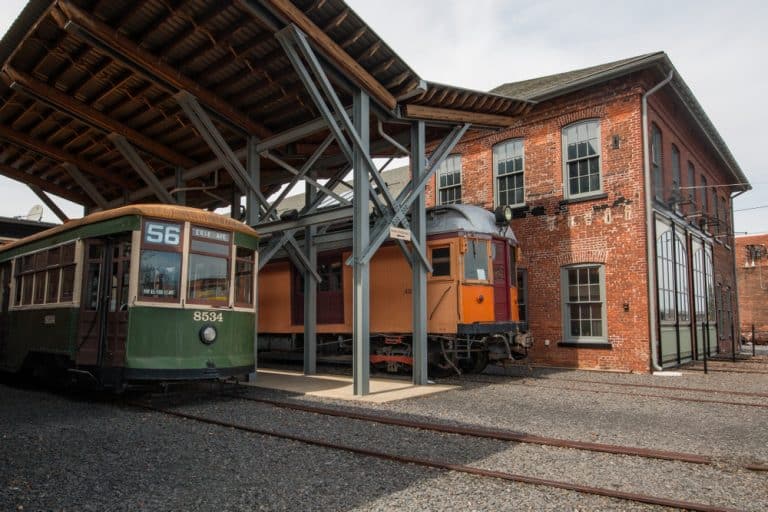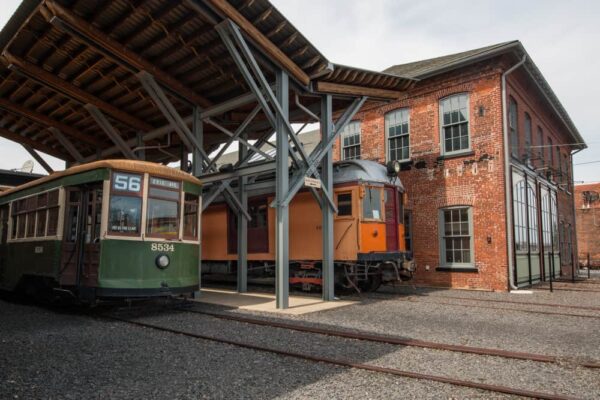 Scranton received its nickname of "The Electric City" thanks to the electrification of its trolley system in the early 20th century. To learn more about this legacy, head to the Electric City Trolley Museum.
Visitors to this museum can see restored trolley cars that were used in the region, learn more about the area's transportation history, and even hop aboard an antique trolley for a ride through Nay Aug Gorge.
Rattlesnake Falls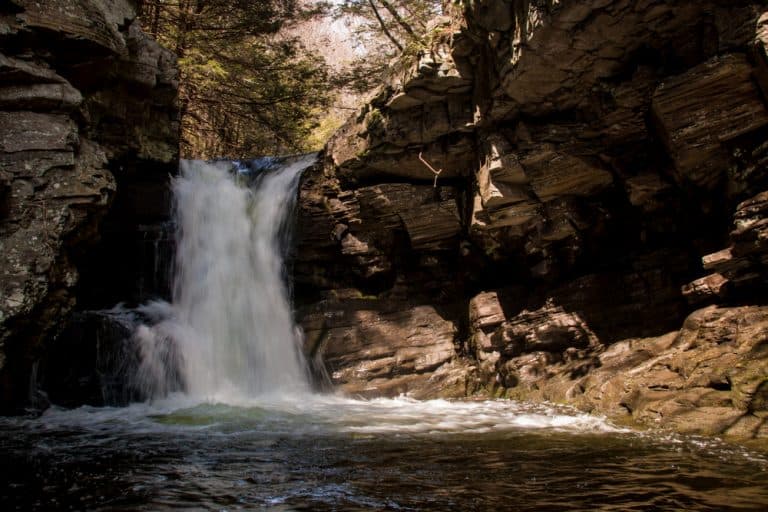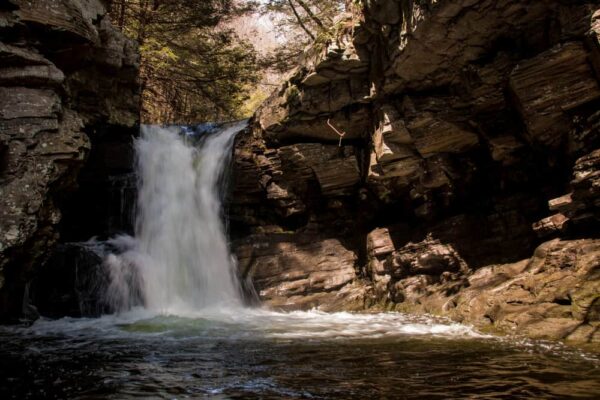 Another of Lackawanna County's hidden waterfalls is Rattlesnake Falls. Located in Pinchot State Forest near Nesbitt Reservoir, visitors can reach this waterfall after a relatively easy, 15-minute hike through this beautiful forest.
Rattlesnake Falls features two drops, with the large main drop falling 15 feet through a narrow chasm.
The Scranton Sign from "The Office"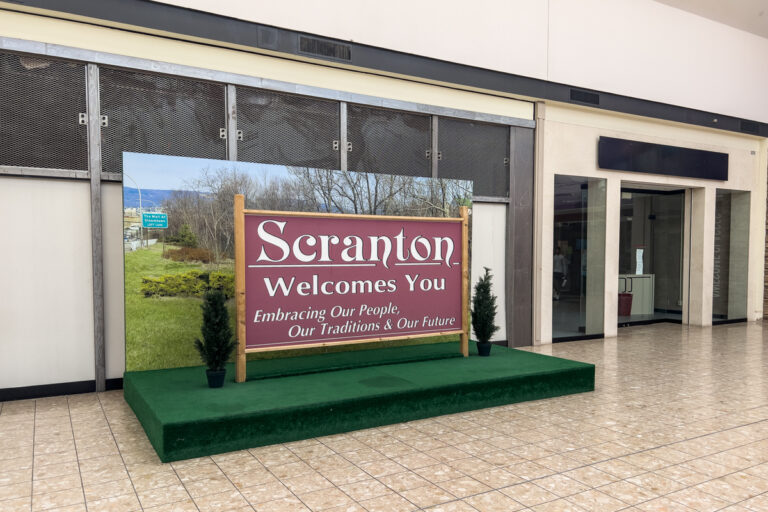 One of the most well-known images from Scranton, even for people who have never been, is the brown and white "Welcome to Scranton" sign that is featured in the title sequence for the hit TV show, "The Office".
This sign was once along one of the city's roadways, but its popularity led to it being removed and relocated within the Marketplace at Steamtown (formally known as the Steamtown Mall). This sign can be found on the second floor right next to Crunch Fitness.
If you love "The Office" make sure to stop by and get your photo with this iconic sign.
Anthracite Heritage Museum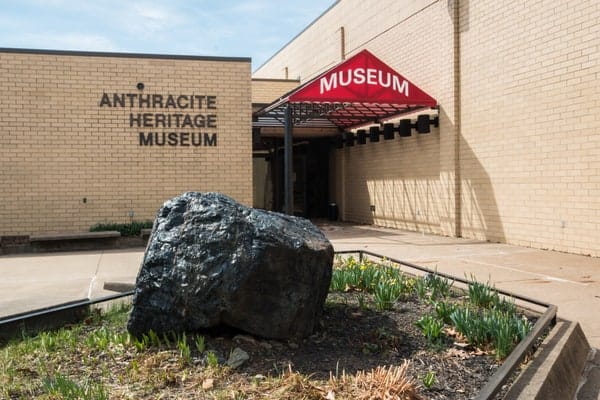 The Anthracite Heritage Museum showcases the history of the anthracite coal fields of northeastern Pennsylvania. Visitors to this fantastic museum can learn about the history of the area and what life was like for the workers in the mines. There is also the chance to learn about the culture of the region and how the coal mines shaped immigration to the area and daily life in the Scranton region.
Archbald Pothole State Park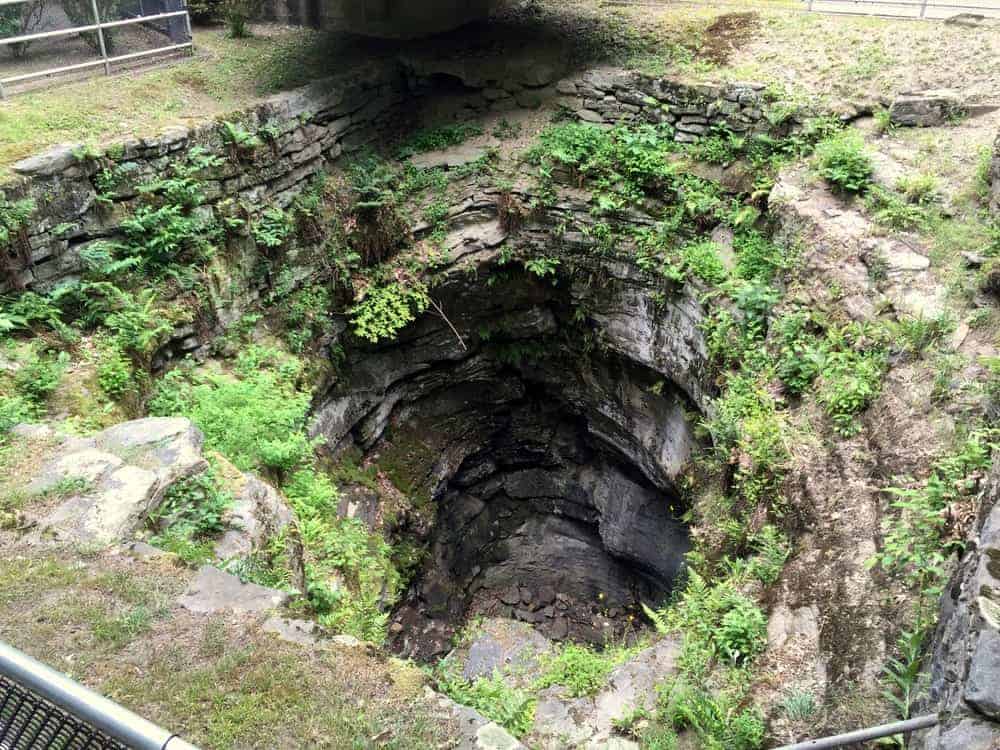 Archbald Pothole State Park is one of Pennsylvania's smallest state parks but features one of the state's greatest natural oddities. While it might appear to simply be a large hole in the ground, this is actually the world's largest glacial pothole.
Don't miss a quick stop here to learn about this unique geological feature.
PNC Field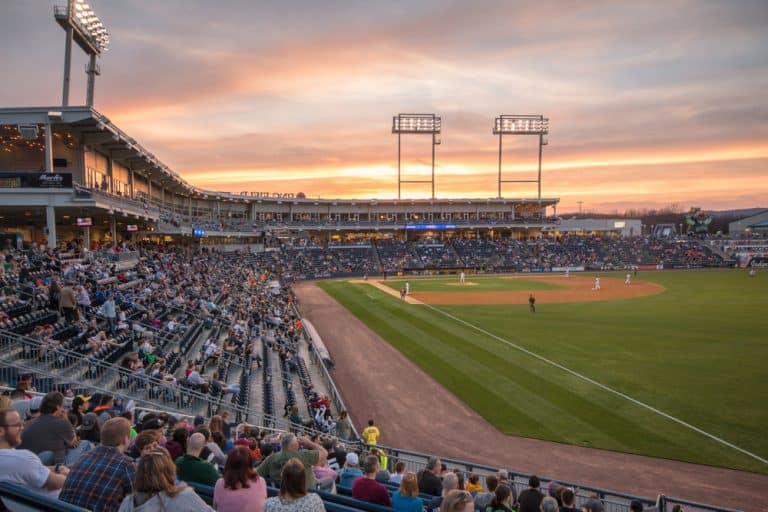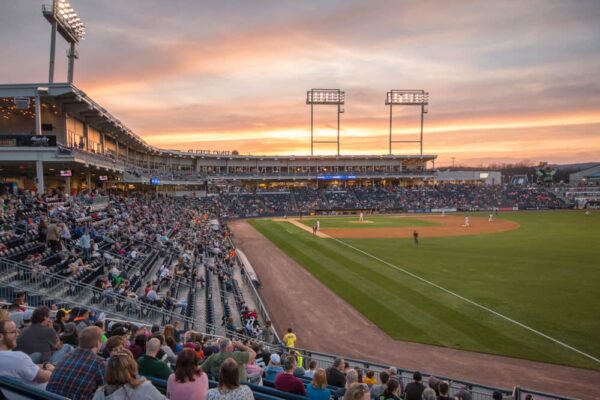 PNC Field near downtown Scranton is home to the Scranton/Wilkes-Barre RailRiders, a AAA affiliate of the New York Yankees. Visitors to this great ballpark can see some of the best baseball prospects right before they reach the Major Leagues.
Since the RailRiders are just one step below the New York Yankees, visitors can see the stars of tomorrow and some great baseball at a fantastic price.
Lackawanna Historical Society Museum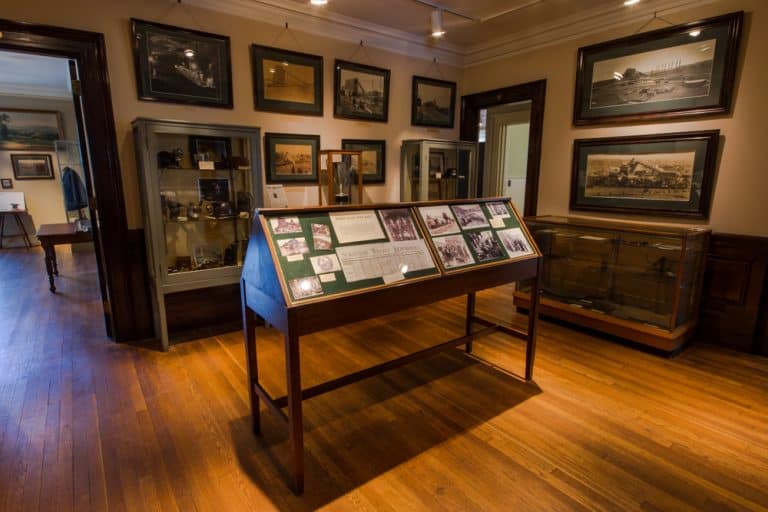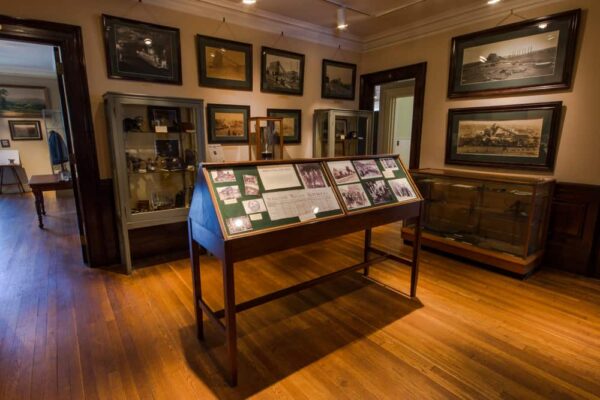 The Lackawanna Historical Society Museum showcases the history of Pennsylvania's youngest county and explains how its citizens have affected U.S. and world history. Browse their collection which ranges from 19th-century fashion to coal mining tools and discover how the county was shaped through its past residents and industries.
Blakely Falls
Located north of Scranton in Blakely, PA, Blakely Falls is a hidden gem of Lackawanna County.
This waterfall can be reached via a short hike that starts from the Swansee Baseball Field. This hike leads up Hull Creek to a great view of this beautiful waterfall.
If you are looking for a bit of adventure, this is a neat spot to check out.
What are your favorite things to do in Scranton, PA, and the surrounding area? Let us know in the comments below.
Looking for more things to do in the area? Check out our top things to do in Wilkes-Barre, PA and a Lake Wallenpaupack Scenic Boat Tour.
See map for other area attractions.