Disclosure: This article may contain affiliate links. We will make a small commission from these links if you order something at no additional cost to you.
There are hundreds of incredible craft breweries in Pennsylvania, but few are larger or as renowned as Victory Brewing Company.
Victory Brewing Company started in 1996 in an old Pepperidge Farm bakery in Downingtown, Pennsylvania. Over the next 25 years, Victory would grow into one of the largest craft breweries in the United States, merge with popular New York brewery Southern Tier, and open multiple locations in the southeastern corner of PA.
While many great breweries continue to pop up throughout the state, Victory Brewing continues to rank among the best thanks to its classic beers and its inventive seasonal offerings.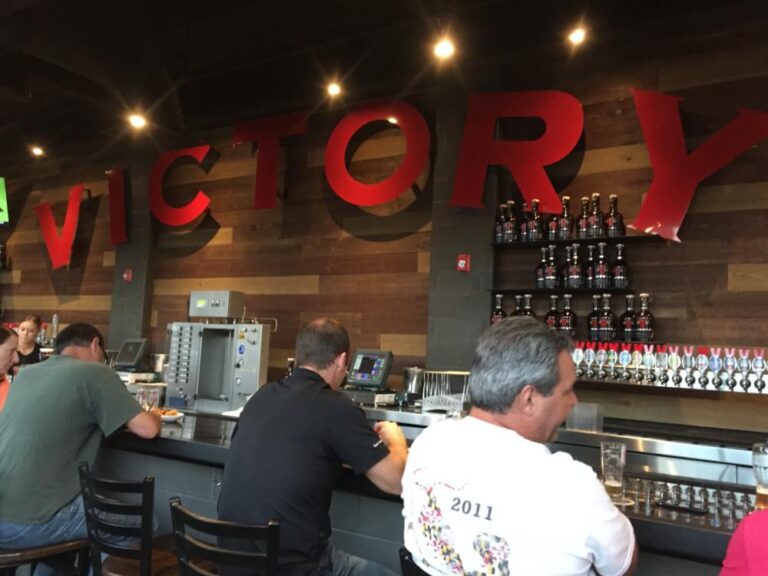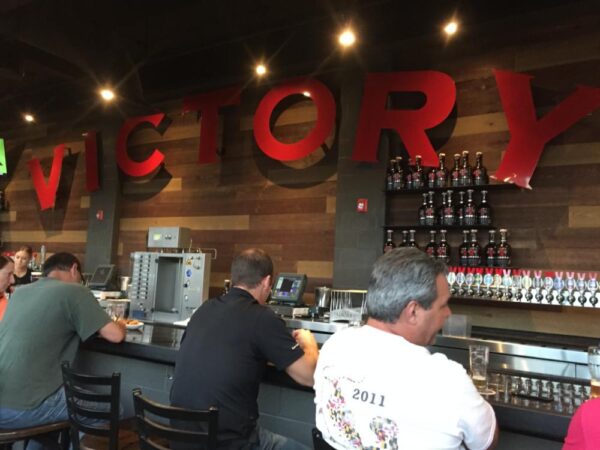 During my travels around southeastern Pennsylvania, I've had a chance to visit all three of their Chester County taprooms (Downingtown, Kennett Square, and Parkesburg). They are also slated to open a new taproom in downtown Philadelphia sometime in 2021.
And, for those in western PA, they also have a prominent spot at their sister company's (Southern Tier) taproom in downtown Pittsburgh near the stadiums.
At each of these taprooms, you can sample a variety of beers from Victory, all of which, from my experience, are excellent.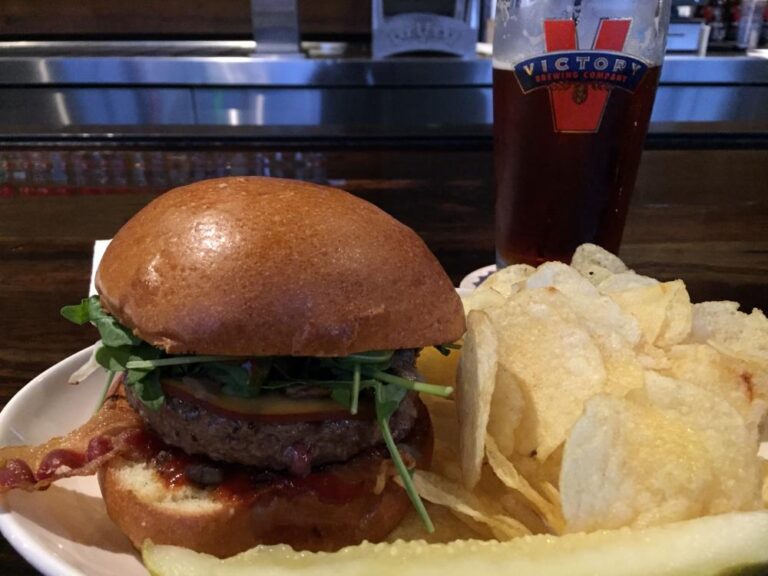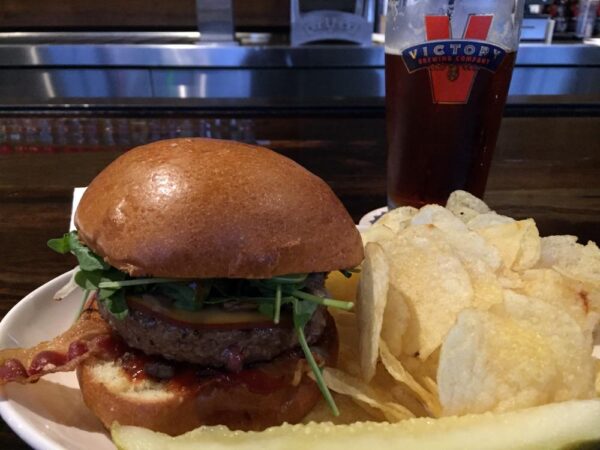 Interestingly, despite all of their branded taprooms being located near each other, they each offer slightly different food and beer offerings, though they also share many similar items on both menus.
That means that there are some beers and food items that you can, for example, only get at their Kennett Square brewpub.
This gives visitors an incentive to take time to visit each of these great spots when exploring the Philadelphia suburbs.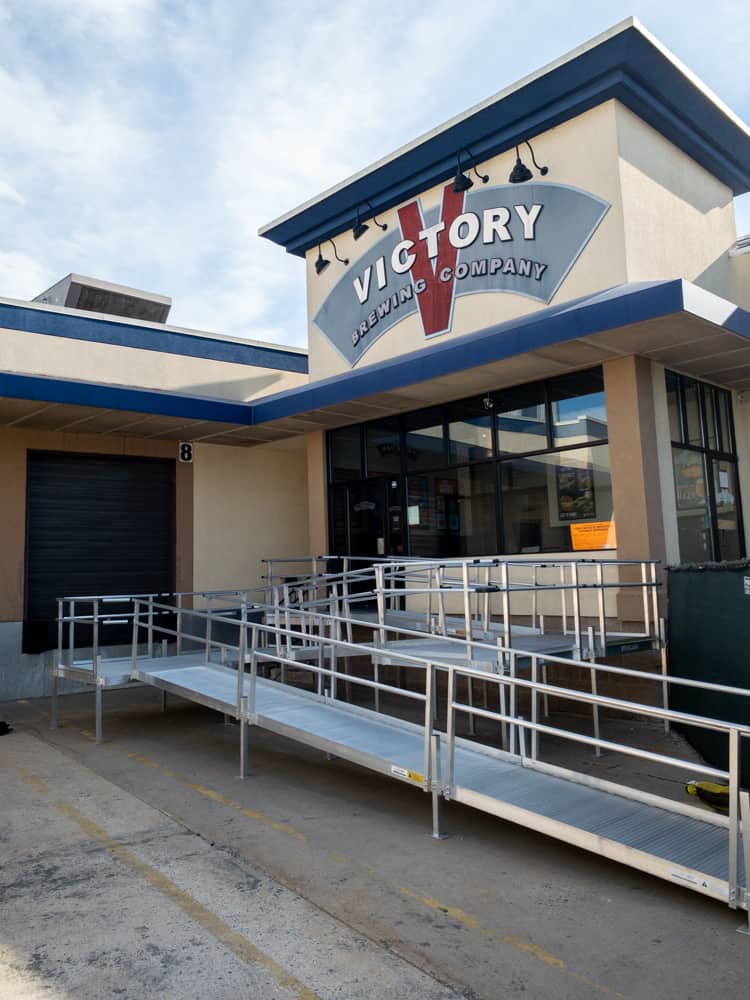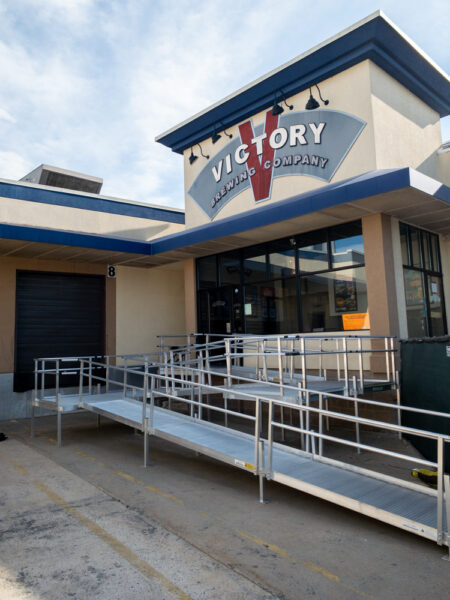 While I've visited all three taprooms in Chester County over the course of my travels, the one in Downingtown is the one I've visited the most and the most recently.
During my visit on a surprisingly busy weekday evening, I had a chance to once again try some of their delicious beers and food.
The Victory taproom in Downingtown features a large indoor seating area with both table and bar seating. In one corner, you'll see a bit of the brewing equipment present at this site.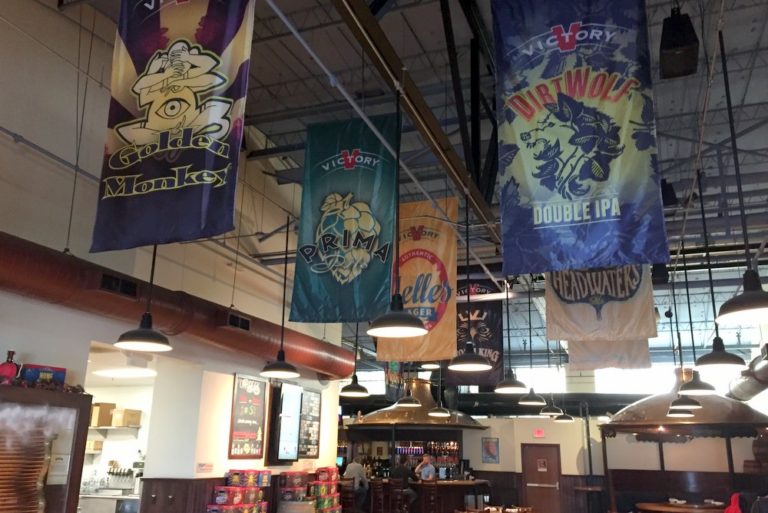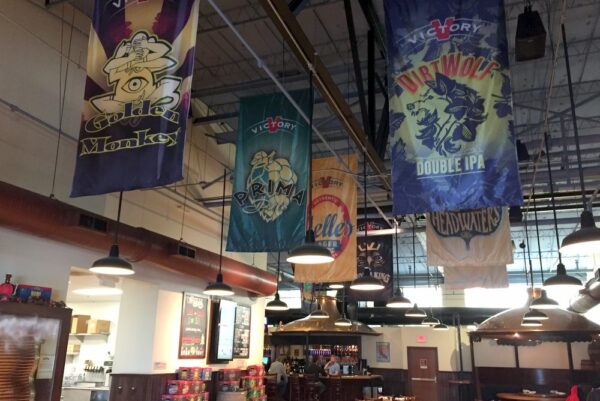 There is also a large shop area where you can pick up a variety of their beers to take home or some Victory Brewing merchandise.
As for their beer, Victory seems to be best known for their IPAs and sour beers, and their offerings at the brewery tend to reflect this as the menu is heavy with these styles. However, for those that enjoy other types of beer, the beer list is extensive enough that you should be able to find at least one or two offerings to suit your palette.
Of course, if you can't decide, you can always opt for a flight of beers to give you a chance to try several of their offerings.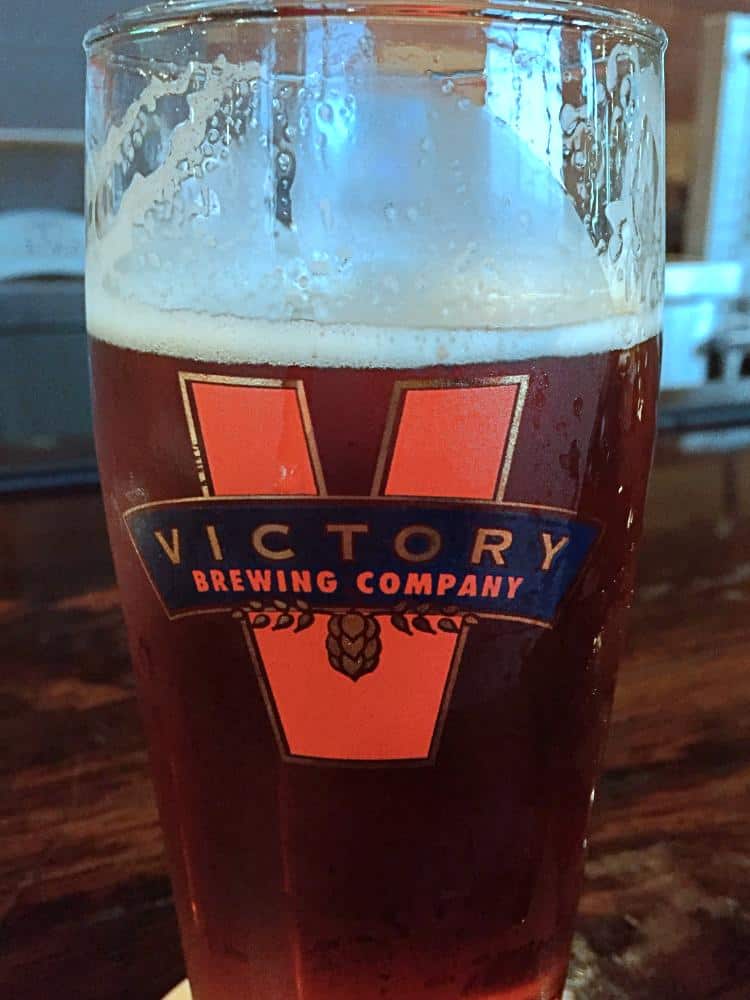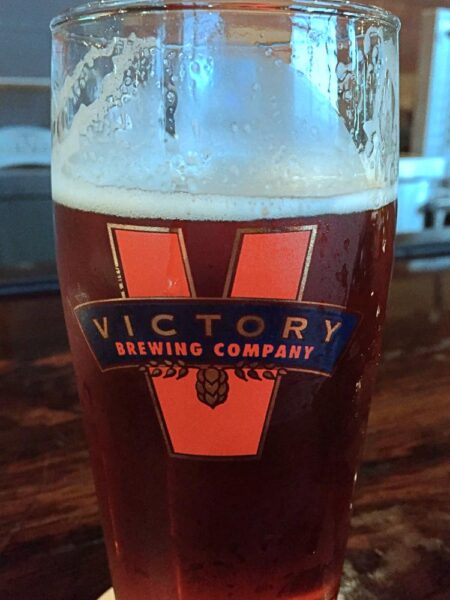 For me personally, my three favorite beers from Victory are HopDevil IPA, DirtWolf Double IPA, and Festbier, an Oktoberfest style beer offered in the last summer and fall. That being said, during my last visit, I had the chance to try several other beers here, and you really can't go wrong with any of their offerings.
As for their food menu, the options here are expansive and good quality but don't vary wildly from the offerings you'd expect to see at a brewery.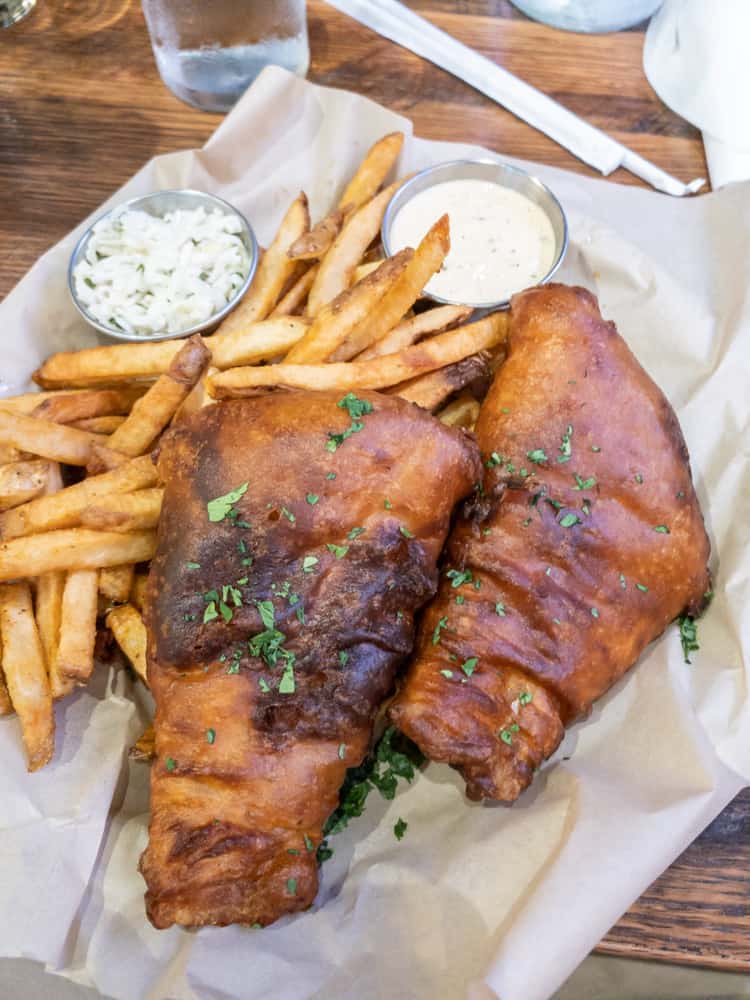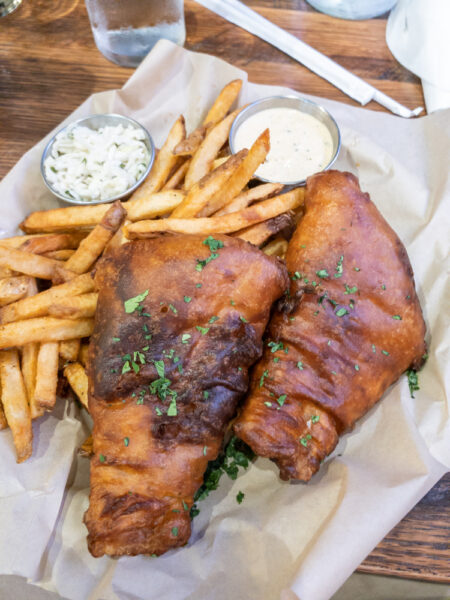 On my most recent visit, I opted for the fish and chips, which was quite delicious and definitely paired well with their beers. I've also tried their pizza, burgers, and their soft pretzel, all of which were very good.
For those looking for a chance to learn more about how Victory makes their beer, take a visit to their Parkesburg location. Here, you can take a self-guided tour down a hallway in the brewery to learn more about how Victory makes their beer. There are even a few windows where you can look into the brewing space.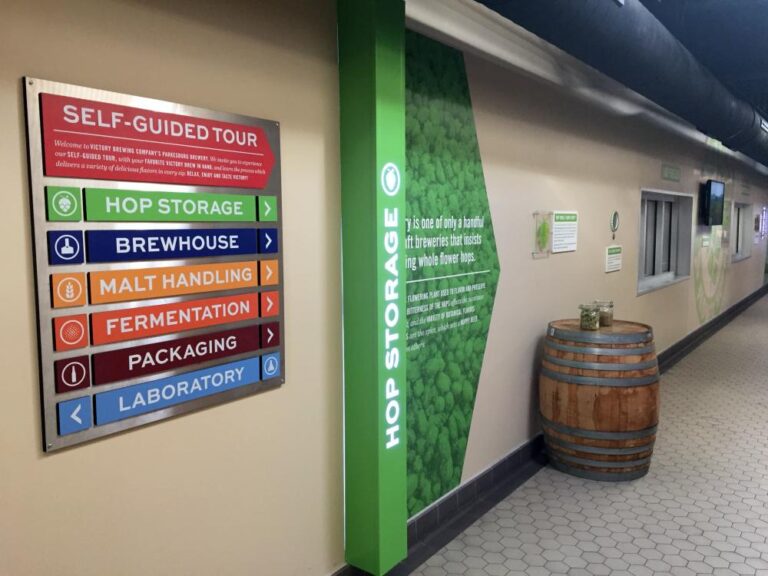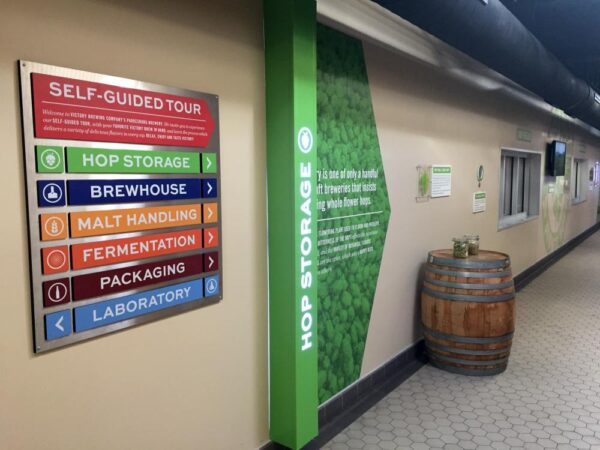 Overall, Victory Brewing Company is one of the most popular breweries in southeastern Pennsylvania, and, after visiting their locations in southeastern Pennsylvania many times over the years, it's not hard to see why.
So, the next time you find yourself exploring Chester County, make sure to save time to check out one of their great breweries across the county.
Find out more about Victory Brewing Company on their website.
Looking for even more places to visit nearby? Check out Longwood Gardens, the covered bridges of Chester County, and the Brandywine River Museum.