Disclosure: This article may contain affiliate links. We will make a small commission from these links if you order something at no additional cost to you.
Pennsylvania is home to over 200 beautiful and historic covered bridges scattered throughout the state. Of those bridges, only three remain in Pennsylvania's Great Lakes Region, and only one still stands in Mercer County. However, for covered bridge enthusiasts, this unique bridge is well worth taking the time to visit.
Kidd's Mill Covered Bridge is located in western Mercer County along Route 18. A few miles north of Hermitage, the county's largest community, Kidd's Mill Covered Bridge is located in a small park next to the road.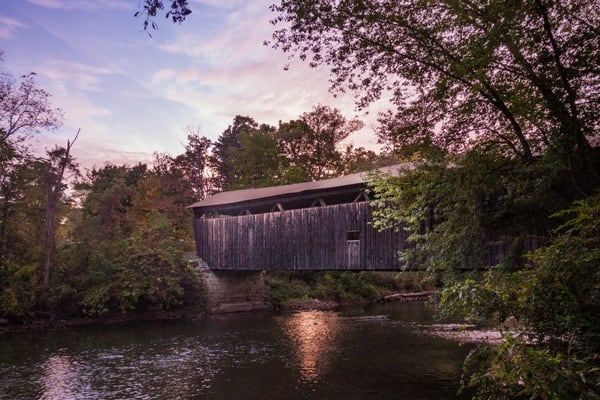 Kidd's Mill Covered Bridge is unique among Pennsylvania's covered bridges as it is the only one constructed using the Smith Cross Truss. Compared to the much more popular Burr Arch Truss, very few Smith Truss structures were ever built. While it can be hard to note the differences between a Smith Cross Truss and other similar truss systems, it is still interesting to note the uniqueness of this bridge in Pennsylvania.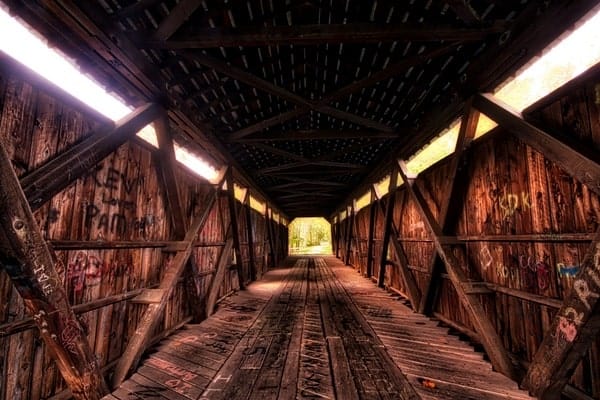 Kidd's Mill Covered Bridge was built by the Smith Bridge Company in 1868, just one year after Smith had patented his truss. Unlike many covered bridges, Smith built most of the bridge at his factory north of Dayton, Ohio, shipping the parts by train for assembly on site.
The bridge spans 119 feet over the Shenango River. It was restored in 1990, and while it doesn't carry traffic anymore, it is in need of another rehabilitation, which is slated to start in late 2016 or in 2017. Right now, however, the unique interior of this bridge is filled with graffiti, making it a bit less enjoyable to see. Fortunately, the setting of the bridge is excellent, and there are many great places to take photographs around the bridge.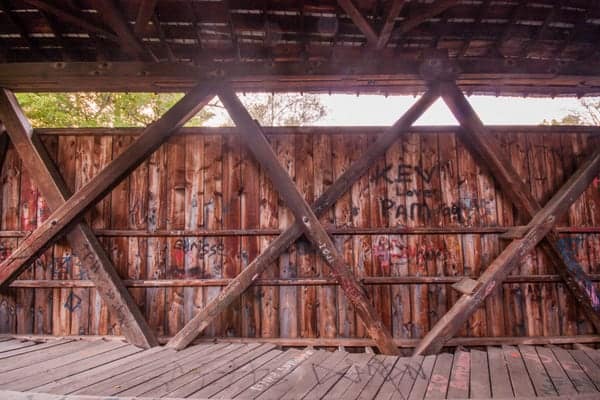 Despite the work that needs to be done on both the interior and exterior of the bridge, Kidd's Mill Covered Bridge is well worth visiting both because of its unique structure and because of its status as the last covered bridge in Mercer County, PA.
How to Get to Kidd's Mill Covered Bridge in Mercer County
Kidd's Mill Covered Bridge is located along Route 18 near both Hermitage and Greenville, Pennsylvania. The bridge is located in Kidd's Mill Park, which is run by the Shenango Conservancy. The sign for the park and the turn off are rather small, so make sure to be paying attention when you get to the area. Kidd's Mill Covered Bridge is located at the following coordinates: 41.353574, -80.397907.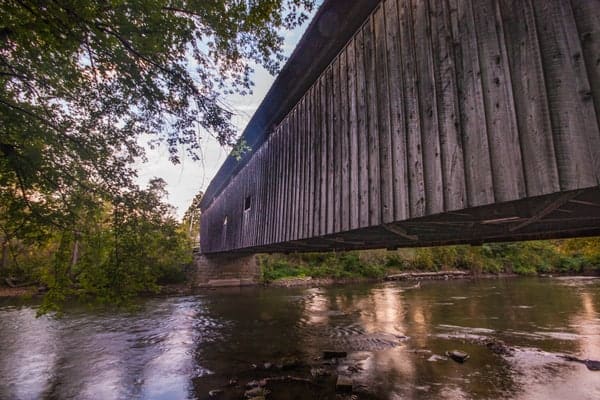 Parking at the bridge is quite easy as there is a large parking lot. The size of this parking lot leads me to believe that this area might also be popular with fishermen and boaters, but no one else was there when I visited to confirm this theory. Nevertheless, parking here should not be an issue.
[Click here for information on how to use coordinates to find your destination.]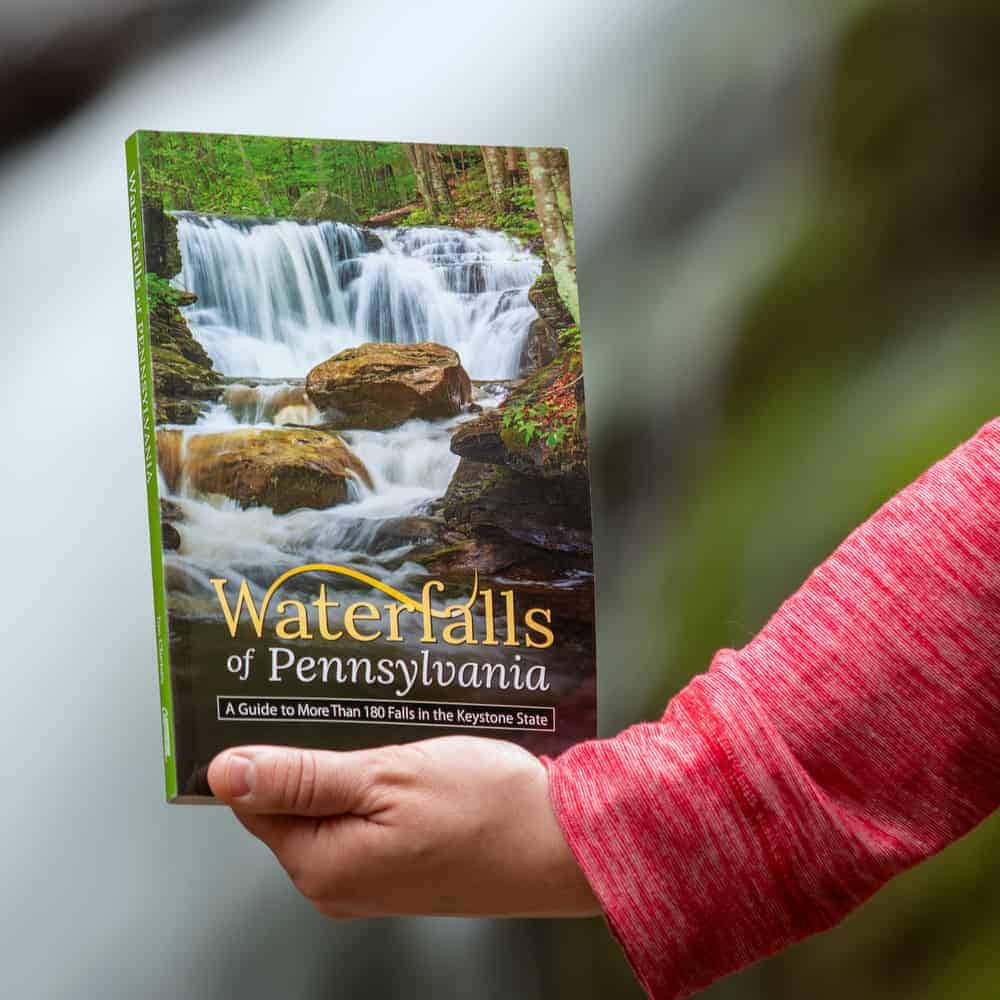 "Waterfalls of Pennsylvania" by Jim Cheney
If you love PA waterfalls, you won't want to miss this waterfall book from Jim Cheney, author of Uncovering PA, featuring more than 180 great waterfalls. Order it now on Bookshop.org or Amazon.
Looking for more to do in the area? Check out the Falling Run Nature Trail, Daffin's Chocolate Kingdom, Kraynak's Christmas display, and the best things to do in Meadville.
See map for other area attractions.