Disclosure: This article may contain affiliate links. We will make a small commission from these links if you order something at no additional cost to you.
One of my favorite outdoor destinations in northwestern PA is Asbury Woods in Erie, so when I heard they had a Christmas light display, I knew I needed to check it out.
Known as Winter Wonderland, the area around the boardwalk at Asbury Woods is fantastically decorated each holiday season, and visitors are invited to walk through this magical forest to see one of the best walk-through Christmas light displays in Pennsylvania.
The display is totally free to check out and is lit from 5:30-8:30 pm every night in December (except for Christmas Eve and Christmas Day). And, without a doubt, this is one of my favorite free holiday light displays in PA.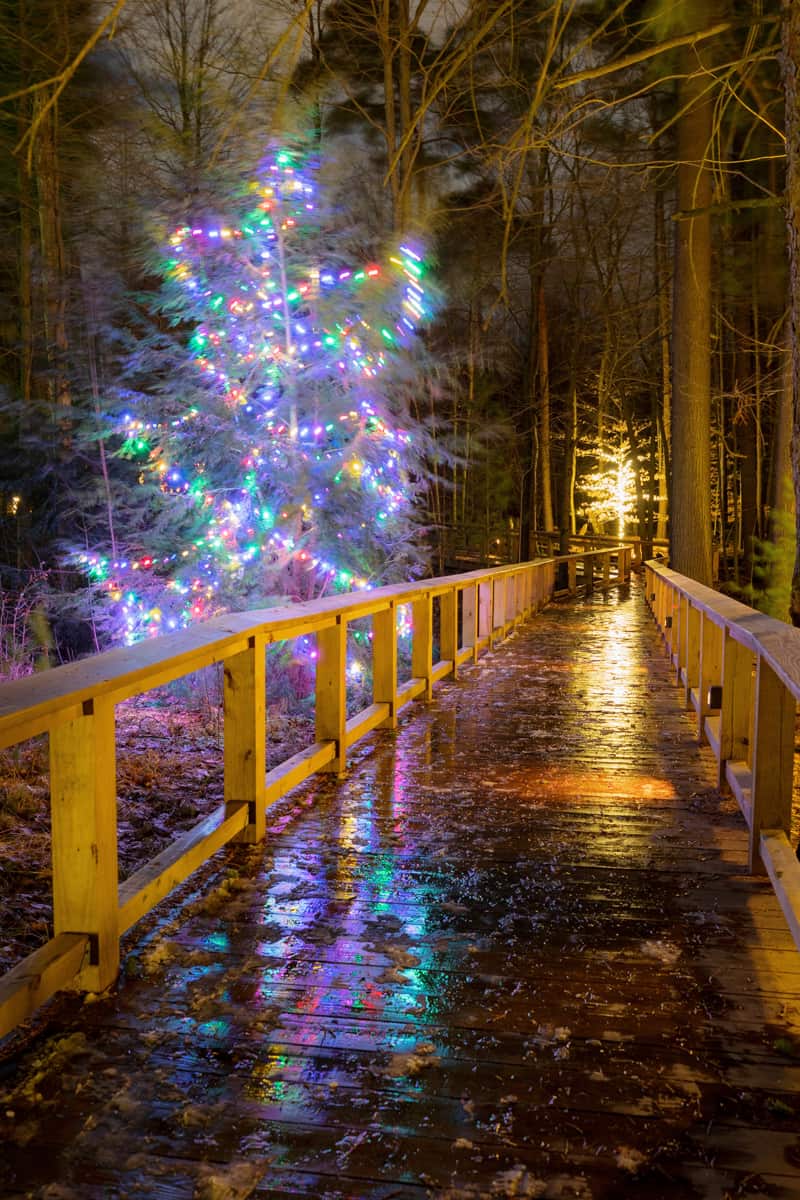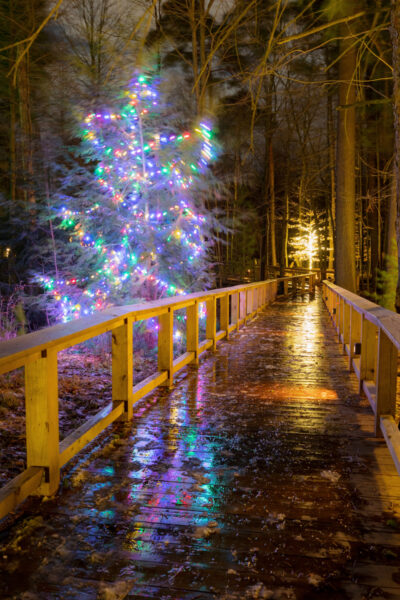 While there are 200 acres of land and more than five miles of trails at Asbury Woods, the light display here is concentrated along a third of a mile section of the Boardwalk Trail next to the nature center.
The boardwalk here is lined with festive lights that really transform the forest into something that looks and feels very magical. These lights include wrapped trees, lit buildings, and even a fun light tunnel.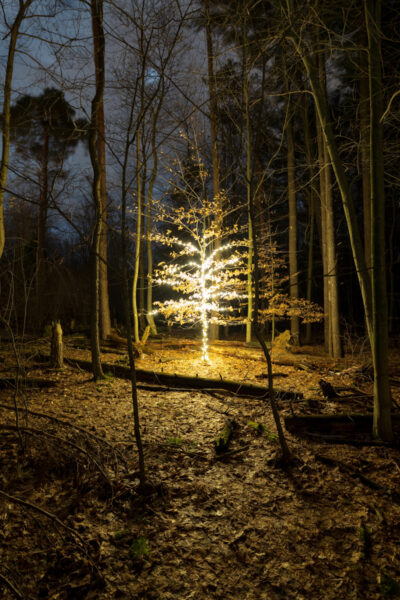 These lights give the display a very classic look and were very well done. That being said, don't go here expecting moving displays or even some of the fun and whimsical displays that you'll often find at light shows in PA.
If you are looking for those types of light displays, you'll be better off heading to the lights at Presque Isle State Park or driving south to Shadrack's Christmas Wonderland or Cascade of Lights.
I personally found the lights at Asbury Woods to be great though, and I think the style of the displays here really worked well with the forested land around the boardwalk.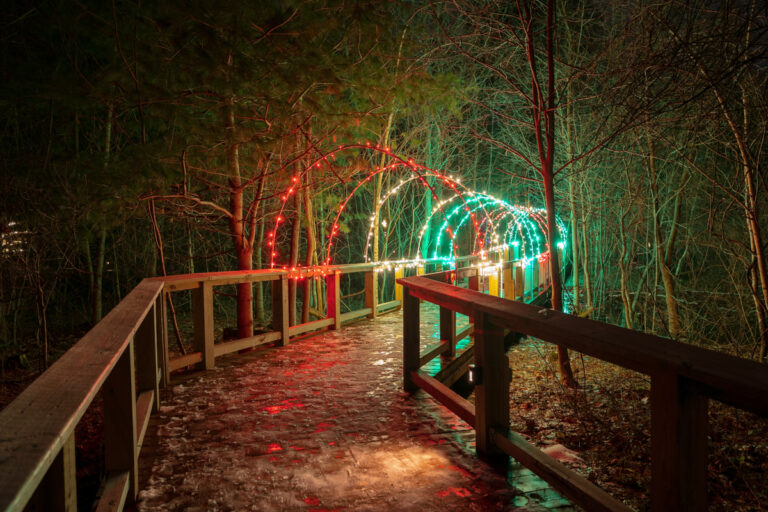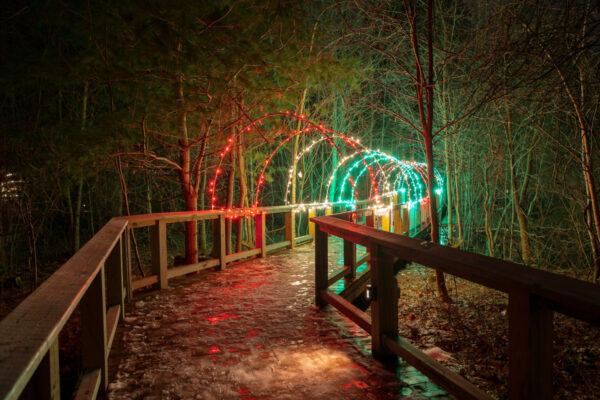 My only real complaint is that the Boardwalk Trail isn't maintained during the winter months. That means that snow and ice aren't removed from the trail and can make things a bit slippery in spots. Because of this, visitors will definitely want to watch their steps and make sure they wear shoes with decent traction. It also means that those with poor balance or who are handicapped might struggle to see the lights.
In addition to the lights on the Boardwalk Trail, there are also some really beautiful lights outside of the Nature Center, including a neat Christmas tree made of lights with a few small deer lights in front of it.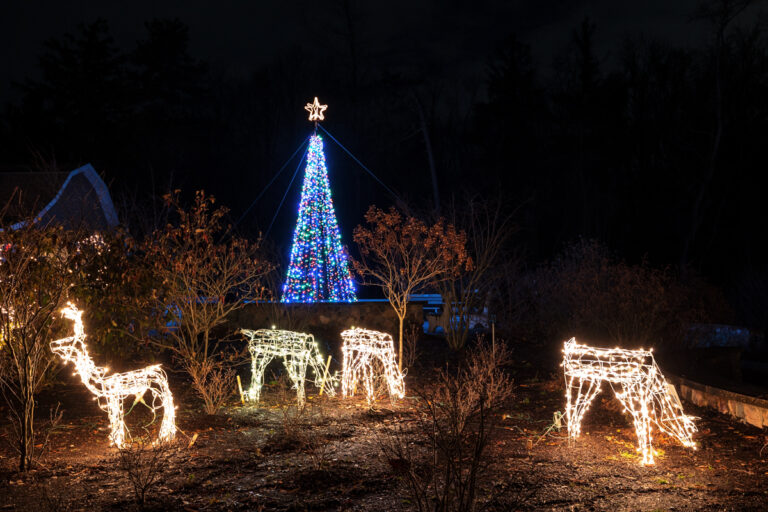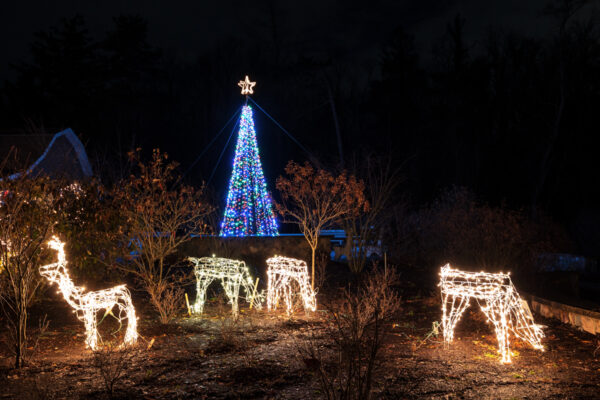 The Nature Center at Asbury Woods is also open each evening for visitors to stop in and both warm up and check out the displays inside.
Other than a few basic decorations and some locally-sourced items for sale in the gift shop, there isn't a whole lot here that makes you feel like it is a holiday-season event, but nevertheless, the interior of the building is always fun to check out.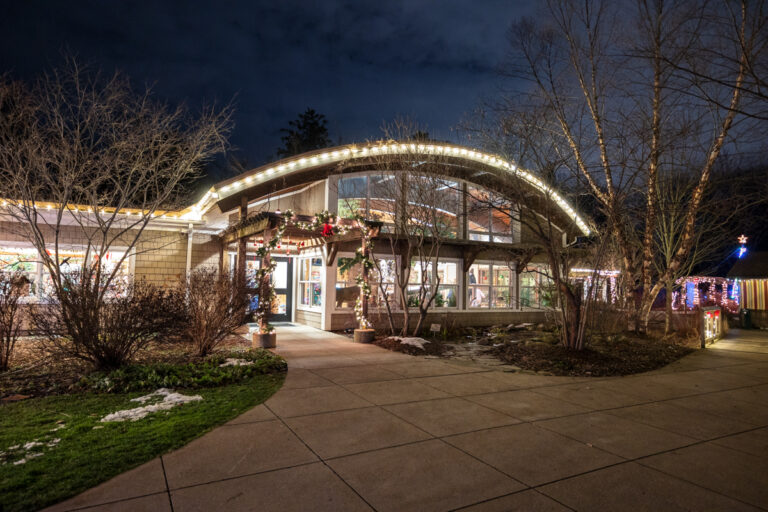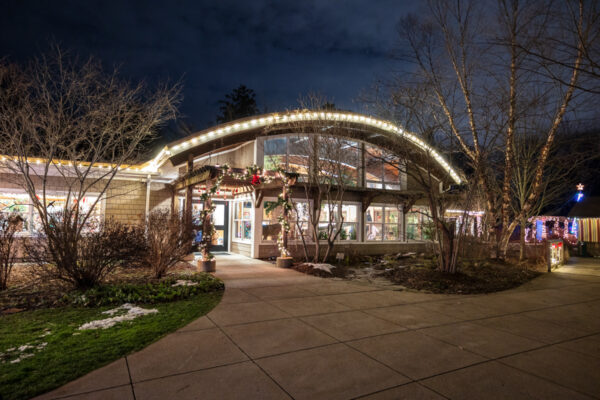 During the Winter Wonderland event, there is a model train set up in one of the center's classrooms, which is very well done and a lot of fun to spend a few minutes checking out. There are also the native animals on display and the ecology exhibits, which are always there and are fun to see, even if you've seen them before.
Overall, I really enjoyed my time at Winter Wonderland at Asbury Woods. The lights around the boardwalk are really well done and give the forest a magical and festive feel, which combine to make this one of the most unique light displays I've seen in PA.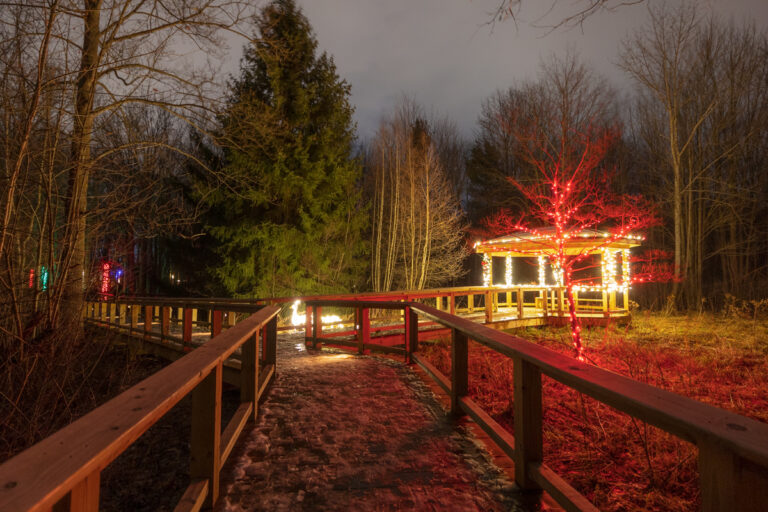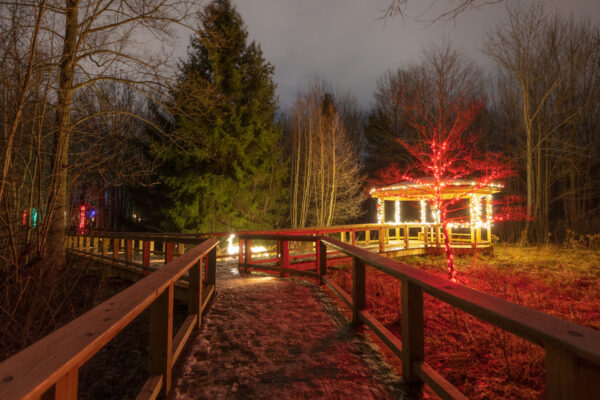 While I wouldn't plan an entire trip to Erie around checking out this display, if you are looking for lights to see in northwestern PA, this is definitely a fun and festive spot to check out.
For more information on the display, visit Asbury Wood's website.
Looking for more places to visit nearby? Check out Schaeffer's Auto Art, the best breweries in Erie, and the covered bridges in Erie County.