Please do your best to limit your travels around PA during this time. If you decide to travel, please check the status of the places you are going. Some places around the state are temporarily closed or have changed their hours. We will not be updating individual articles to note these changes. Stay safe and wear a mask!


Thanks to the city's location on Lake Erie, there are many great boat tours in Erie, PA and around Presque Isle State Park.
Whether you are looking for a relaxing and informative ride, a chance to learn more about sailing, or just the opportunity to enjoy the water, there's a tour for everyone in this northwestern PA city.
Here are a few of my favorite boat rides and tours offered in Erie, Pennsylvania.
Disclosure: This article may contain affiliate links. We will make a small commission from these links if you order something at no additional cost to you.
The Lady Kate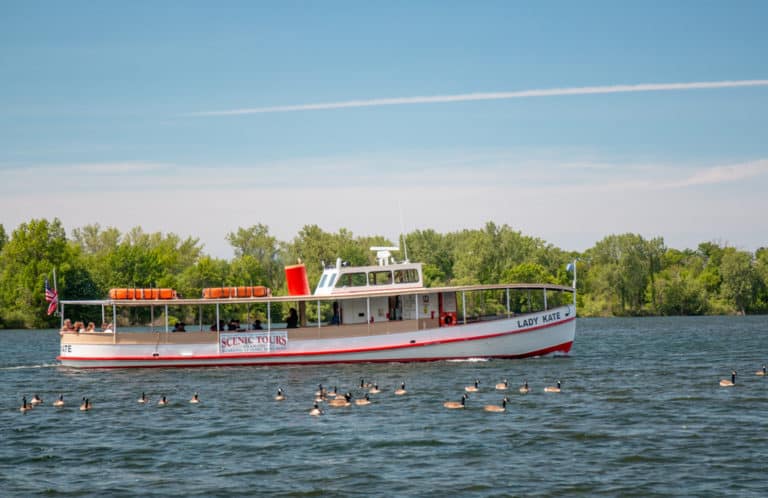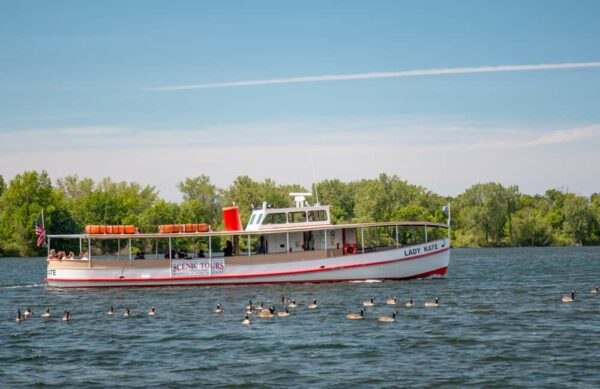 One of the most popular Presque Isle boat tours is offered aboard the Lady Kate.
The Lady Kate leaves from a dock on Misery Bay in Presque Isle State Park and goes on a 90-minute sightseeing cruise of Presque Isle Bay and Lake Erie. The boat passes many points of interest before turning around at Presque Isle Lighthouse.
Along the way, guides offer narration about the history and natural beauty of the region.
If you only have time for one boat tour in Erie, PA, or are looking for one of the most relaxing options, this is definitely the cruise to sign up for.
Pontoon Boat Tours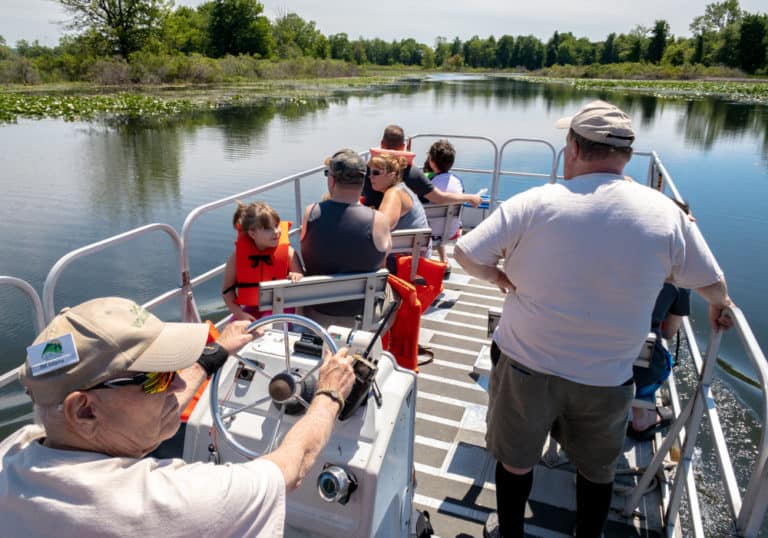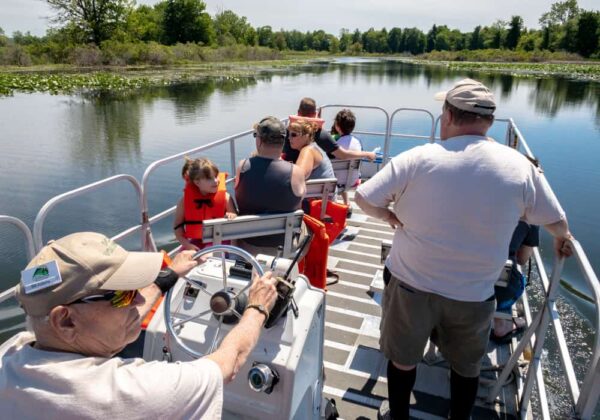 During the summer months, Presque Isle State Park offers free pontoon boat tours several times every day.
These 50-minute tours take visitors into the heart of the park and offer the chance to see the hard-to-reach interior of the park, which features many hidden coves and small ponds.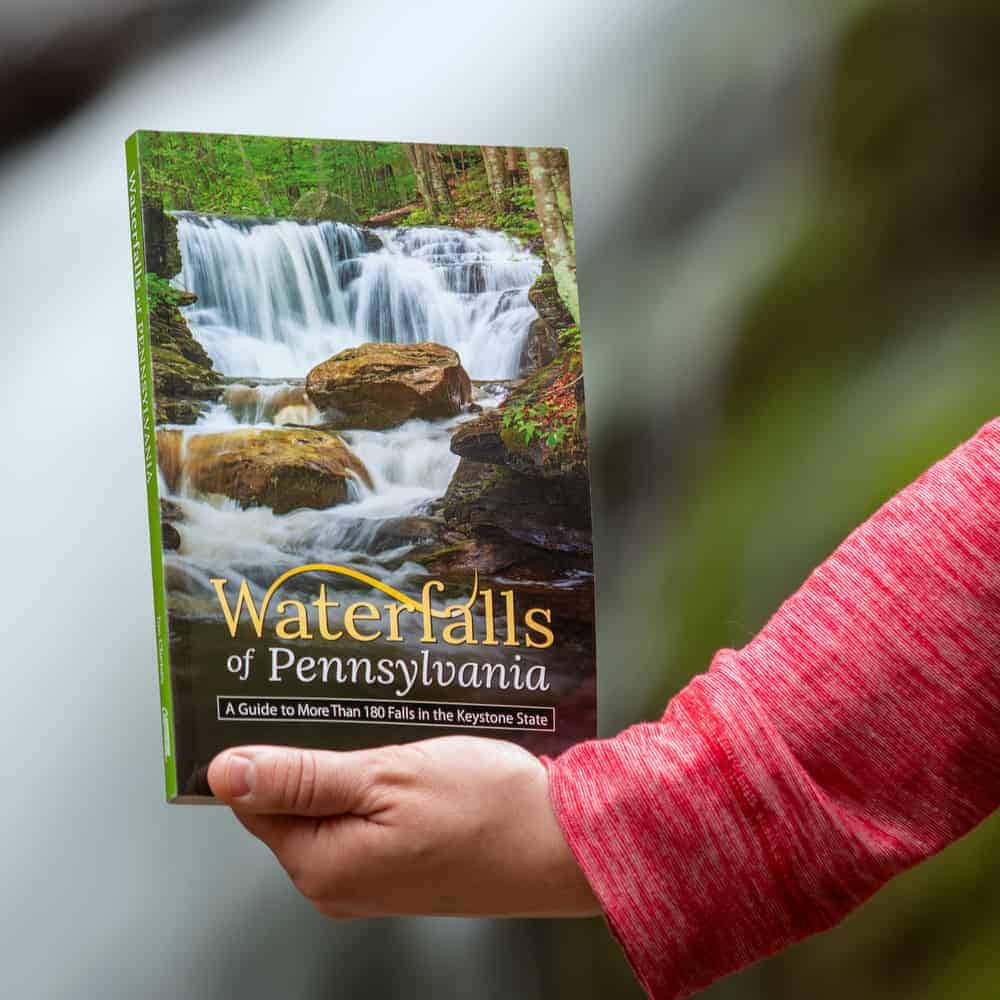 "Waterfalls of Pennsylvania" by Jim Cheney
If you love PA waterfalls, you won't want to miss this brand-new waterfall book from Jim Cheney, author of Uncovering PA, featuring more than 180 great waterfalls. Order it now on Bookshop.org or Amazon.
Since tours don't have advanced registration, they fill up quickly, so make sure to arrive early to snag a spot for this great tour.
If you'd rather do something more active, you can also rent a kayak from the same area and explore the ponds on your own.
The Victorian Princess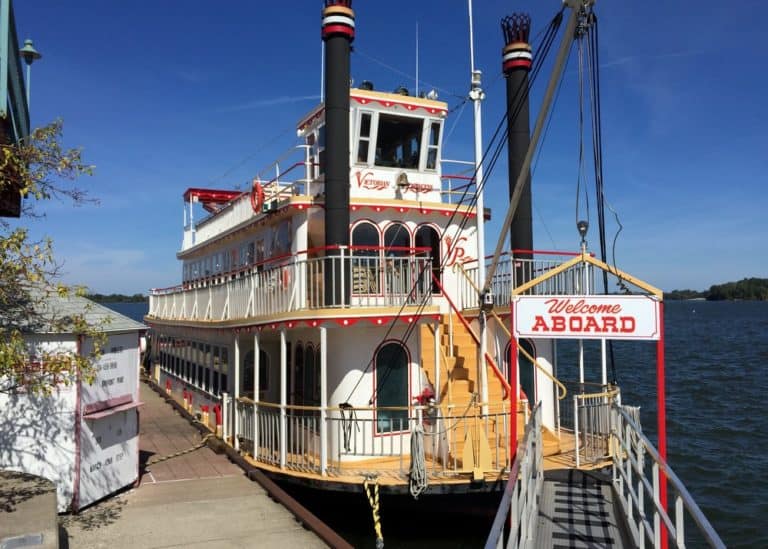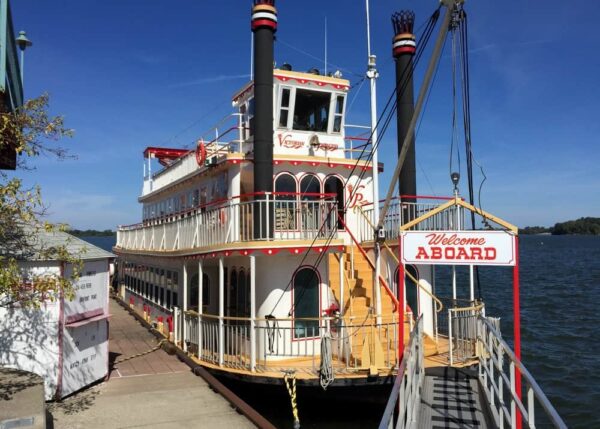 The Victorian Princess is an authentic paddle-wheel boat that offers hour-long tours of Presque Isle Bay.
Tours leave from a dock adjacent to Erie's Bicentennial Tower and take visitors for a relaxing ride on the waters around the city. During the tour, visitors will learn about the history of the city and the sights that the boat is passing by.
For those that don't like small boats, this is also the largest of all the boats offering tours of Erie's waterways.
Fishing Charters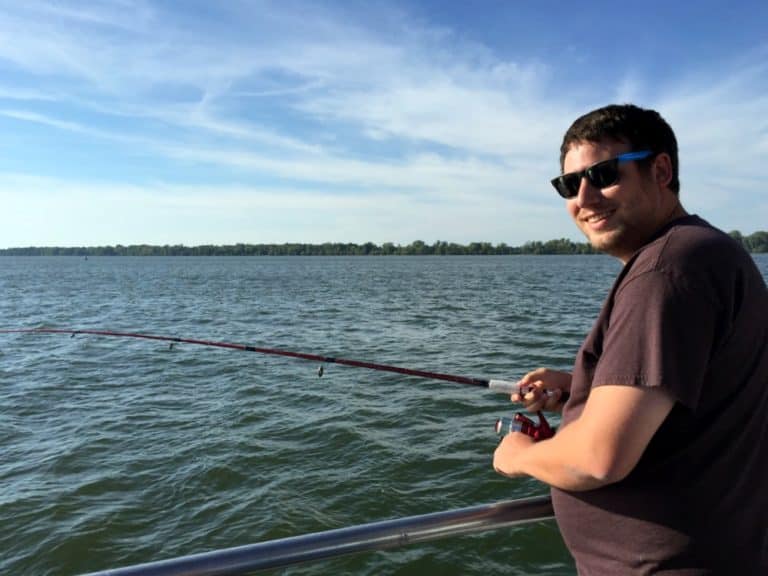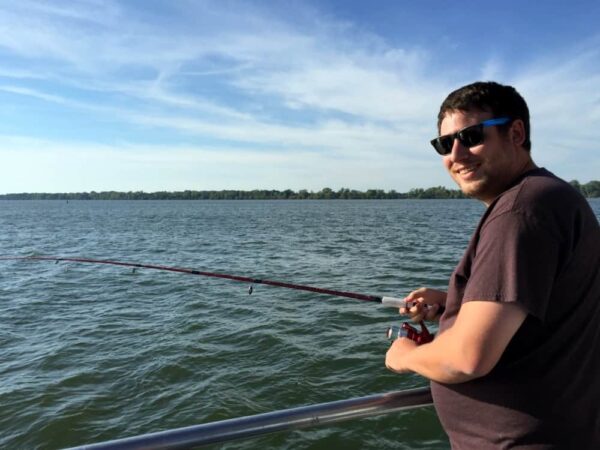 While they might not be considered a boat tour, Erie's fishing charters offer a great opportunity to not only see the city and Presque Isle from the water but also to experience some of the best fishing in Pennsylvania.
There are a variety of fishing charters available in the city depending on the type of fishing you are looking to do, the day of the week, and the duration.
Whether you catch many fish or none at all (I sadly struck out during my fishing trip), there's a lot of fun to be had fishing the lake.
Scallywags
Join the crew of Erie's only pirate ship and head out with Scallywags.
This adventure allows kids of all ages to become pirates for the day. During the sailing, there will be a search for treasure and even a water-cannon fight with another ship.
For those looking for a bit more adult entertainment, Scallywags also offers over-21 cruises that are sure to be a fun time.
While this might not be the most educational of Erie's boat tours, it certainly is among the most fun.
The U.S. Brig Niagara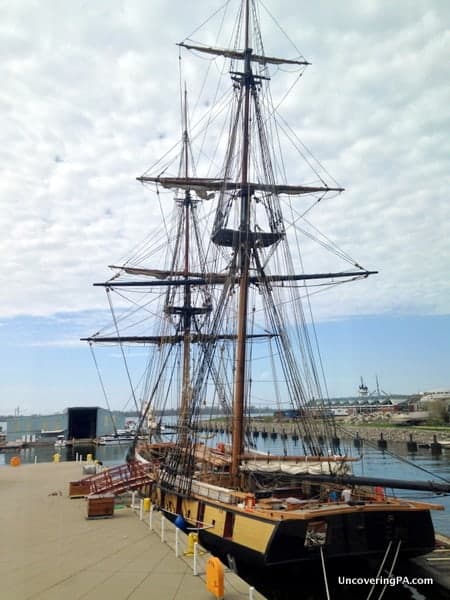 If you don't want to sit back and relax on your boat tour of Erie, consider climbing aboard The U.S. Brig Niagara for a four-hour sailing on Lake Erie.
The U.S. Brig Niagara is a replica of Commodore Perry's ship from the famous Battle of Lake Erie in the War of 1812 and sails from a dock at the Erie Maritime Museum. The Niagara is also the official flagship of the Commonwealth of Pennsylvania.
What makes rides on the Niagara so unique is that customers are expected to help with the running of the ship as it sails around Lake Erie. This means that not only will you get to enjoy the lake, but you'll also get a chance to fully experience this ship and learn how to sail.
Water Taxis
If you are looking for an easy way to get out on the water, consider riding Erie's water taxi. All-day tickets are a great value and offer the chance to shuttle yourself from Presque Isle State Park to two points on the mainland.
Whether you use this as a convenient way to get to the park from Dobbin's Landing or hotels like the Sheraton Bayfront and Cobblestone Inn, or simply use it as a cheap way to see Presque Isle Bay from the water, this is a great way to get around the area.
Looking for other boat tours in Pennsylvania? Check out the Gateway Clipper in Pittsburgh, the Hiawatha in Williamsport, and the boat tour at Penn's Cave near State College.