Disclosure: This article may contain affiliate links. We will make a small commission from these links if you order something at no additional cost to you.
I've been to many downtowns all throughout Pennsylvania. However, I've very rarely come across one that's as charming as downtown Wellsboro.
Located in north-central Pennsylvania's Tioga County, Wellsboro is the center of shopping, dining, and entertainment for a rather wide area of the region. With the closest city of any size, Williamsport, being over 50 miles away and a lack of chain stores and restaurants in the community, downtown Wellsboro seems frozen in time.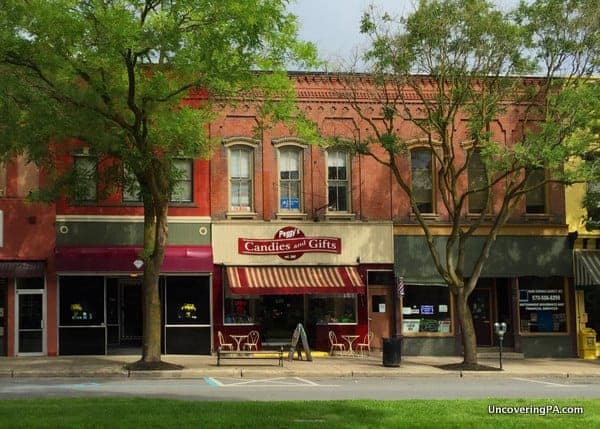 The lack of chain stores in the area means that the small mom and pop stores have been able to survive. I was surprised to discover that Wellsboro is home to an independent department store, Dunham's. Truthfully, I don't know that I've ever been in an independent department store.
I'm not sure if it's possible to be nostalgic for a time period you never experienced, but walking through Dunham's made me feel like I was walking through a time when Elvis had a number one single and mop tops were all the rage (despite the modern items being sold in the store).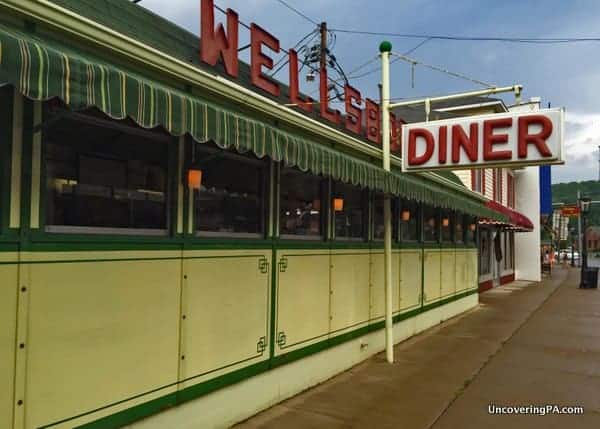 In fact, within the roughly three-block corridor between the Tioga County Courthouse and Wellsboro Diner, very little broke the feel of a 1960s-era downtown. Walking down Main Street, the downtown area is home to a diner, a men's clothing shop, and even an old movie theater.
However, while the nostalgic feel might be confined to those three blocks, there is plenty more to enjoy about downtown Wellsboro.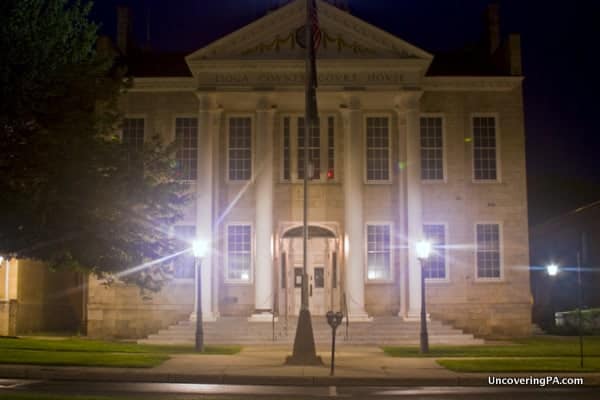 Across the street from the beautiful county courthouse is a beautiful fountain statue of the poem "Wynken, Blynken, and Nod." The statue is one of only two of its kind in the world (the other is in Denver, Colorado), and is truly a beautiful statue both at day and at night.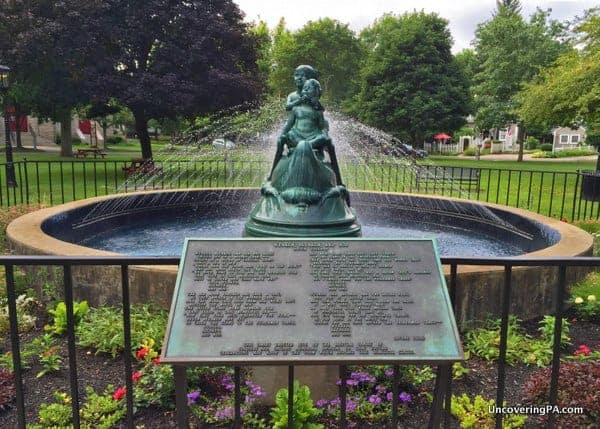 On the other end of downtown, the Frog Hut is an awesome, old-fashioned ice cream shop that has a seemingly endless number of flavors of both soft serve and regular ice cream. They even have frog legs on the menu if you're feeling a bit adventurous.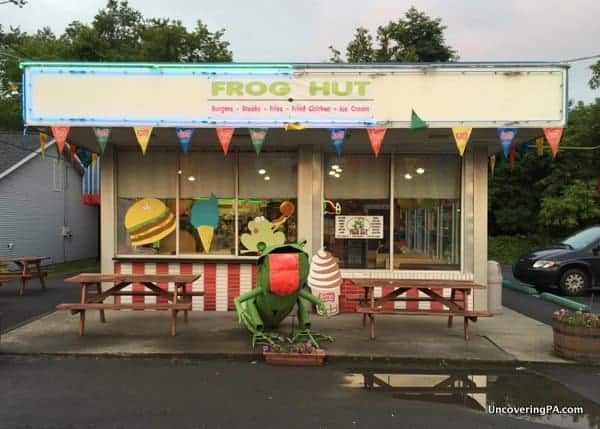 If you want to learn more about the history of downtown Wellsboro, there is an excellent walking tour brochure put out by the Wellsboro Area Chamber of Commerce. You can pick up a copy of this brochure around town, at the Tioga County Visitor Bureau, or you access a digital version on WellsboroPA.com.
This walking tour guides you through 25 interesting buildings in and around downtown Wellsboro. The guide does a great job explaining the history of the area and each building. I'd consider this a must-do walking tour if you have any interest in the area's history.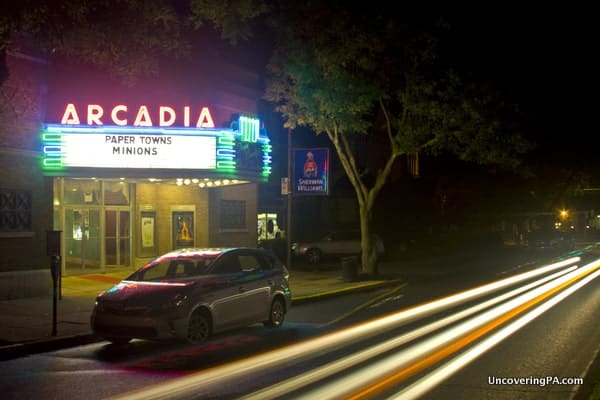 Those looking for a hotel in downtown Wellsboro can't go wrong with the Penn Wells Hotel and the Penn Wells Lodge.
Technically two separate facilities, the Penn Wells Hotel offers a throwback lobby with updated rooms, while the Penn Wells Lodge offers a more modern experience. I was invited to stay at the Penn Wells Lodge during my stay in Wellsboro and found it to be a fantastic hotel that I'd be happy to stay at again.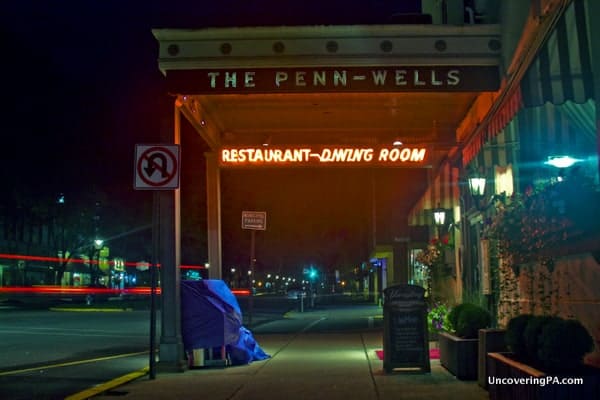 If you're visiting downtown Wellsboro, make sure to hop in your car for a short trip south on Route 6 to Highland Chocolates.
Highland Chocolates makes some of the best tasting chocolate you'll find in Pennsylvania and even offers free tours of their small production facility. However, what makes them even more remarkable is that they are a non-profit company that employs many locals with intellectual disabilities.
There are also a few breweries in Tioga County, including Wellsboro House just a few blocks from the downtown area.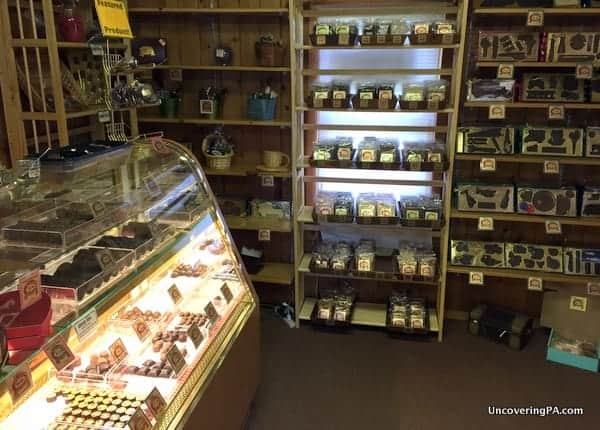 I really can't say enough good things about downtown Wellsboro, Pennsylvania. I've been to every corner of the state and seen many, many awesome downtowns and I have to say, Wellsboro is without a doubt one of the best.
So, the next time you are visiting the area around the Pennsylvania Grand Canyon, take some time to visit downtown Wellsboro and take a step back in time in this fascinating living time capsule.
Note: My stay at the Penn Wells Lodge was hosted by the hotel. However, the opinions expressed in this article are my own.
See map below for other area attractions.