Disclosure: This article may contain affiliate links. We will make a small commission from these links if you order something at no additional cost to you.
Tioga County in north-central Pennsylvania is an area known for its incredible natural scenery thanks to spots like the Pennsylvania Grand Canyon. However, for those that love craft beer, there are also two great breweries in the county that are worth checking out after a long day exploring the outdoors.
These Pennsylvania breweries are located in the two largest communities in the county: Wellsboro and Mansfield. This means that wherever you stay in Tioga County or whatever route you are taking through the area, you are likely to be close to at least one of these two breweries.
Wellsboro House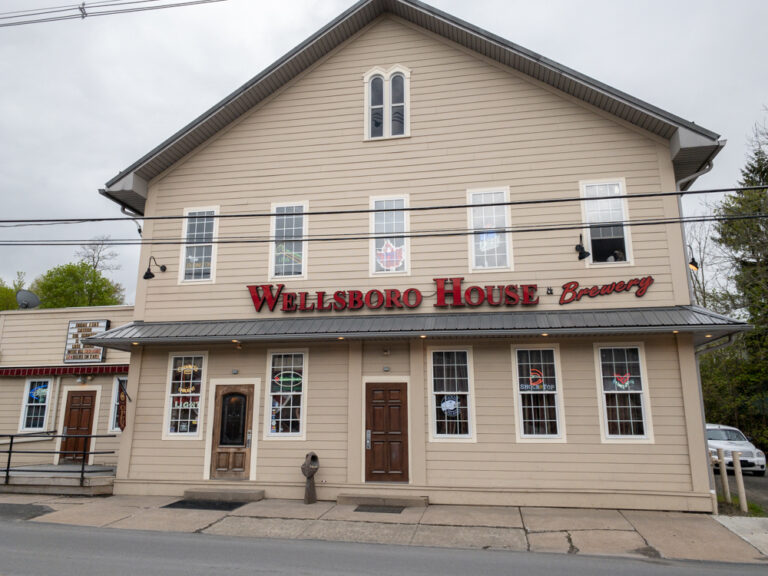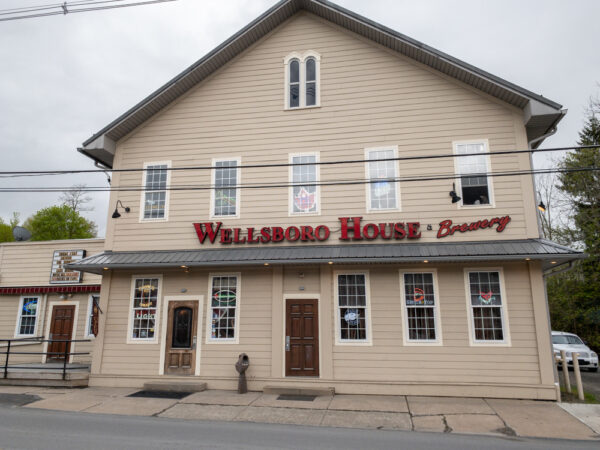 Wellsboro House opened to the public in 2008 as a restaurant and added their brewery in 2013.
This Wellsboro brewery is located just outside of the downtown area on a quiet residential street adjacent to the town's train tracks.
The restaurant is housed in a building that dates back to 1862. While the brewery started out inside the building as well, it quickly grew out of the space and now occupies the restored train station across the street.
The first thing I noticed when I visited Wellsboro House was the amazing character of the building. The owners did a great job renovating the space and created something that feels historic and cozy.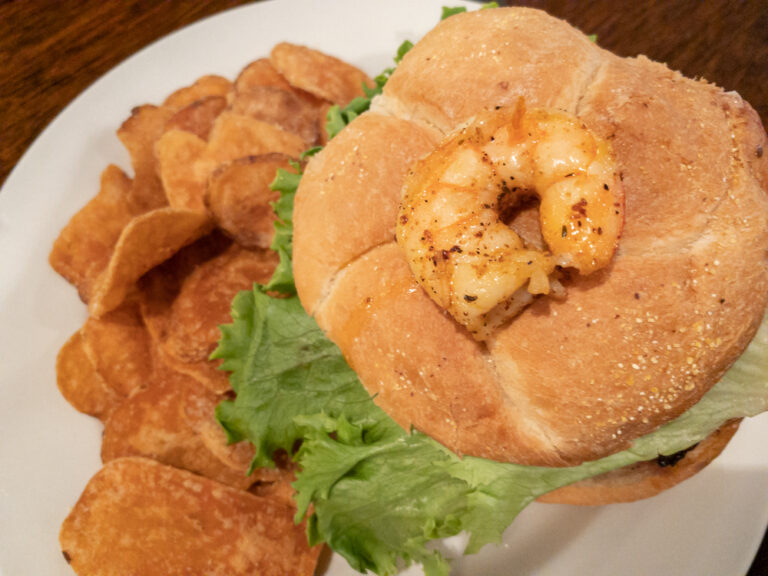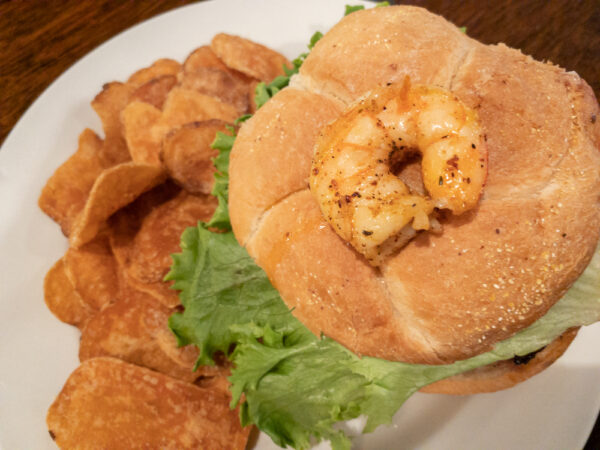 The 20-foot wooden bar is a highlight of the restoration, and I was really glad I opted to sit there while eating my meal.
Wellsboro House offers a wide variety of beers with up to 16 of their beers available at one time. These span a large variety of styles, so you should be able to find at least one or two that you'll enjoy.
During my visit, I had a chance to try their Jucy Lucy New England IPA. This beer was very good and definitely a great representation of the style.
Other popular beers at Wellsboro House include their Wynken, Blynken, and Nod Out IPA (which is named in honor of a local statue), Dan Smith's Chocolate Stout, and their South of the Border Porter.
In addition to having a beer, I also had the chance to try some food from their extensive menu. I opted to go with one of the most unique burgers I've ever seen, the Wellsboro House. This burger features sauteed shrimp directly on top of a hamburger patty, along with garlic mayo.
I must admit, while it sounds strange, it was really quite good and definitely something I'd eat again in the future.
Yorkholo Brewing Company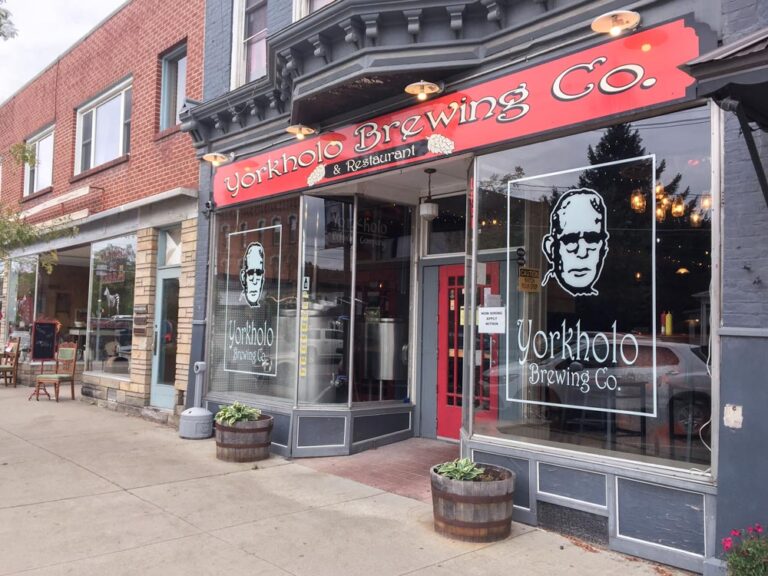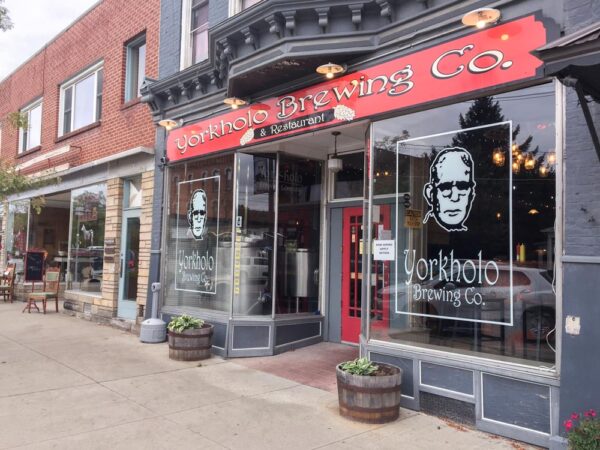 Yorkholo Brewing Company is another great brewery in Tioga County, PA. It is located just off of Route 6 and Route 15 in downtown Mansfield just down the road from the History Center on Main.
Yorkholo is pronounced "York Hollow" and is named after the historic dairy farm once owned by the founder's family. This is definitely a fun and unique local tie-in for the brewery.
Their inviting taproom features a nice amount of seating and offers a nice atmosphere for those looking to try their beers and food.
Yorkholo has a rather small brewing system, but this means that there's always something new on tap. All told, they brew 20-30 different styles of beer each year.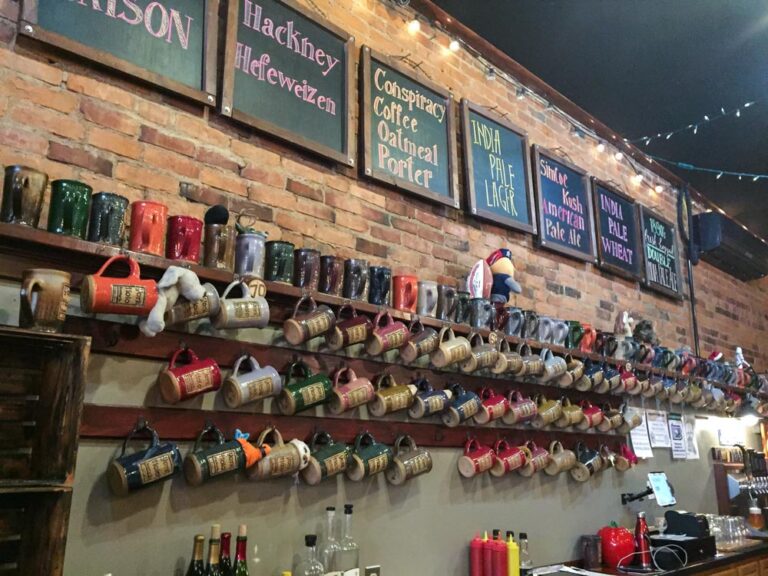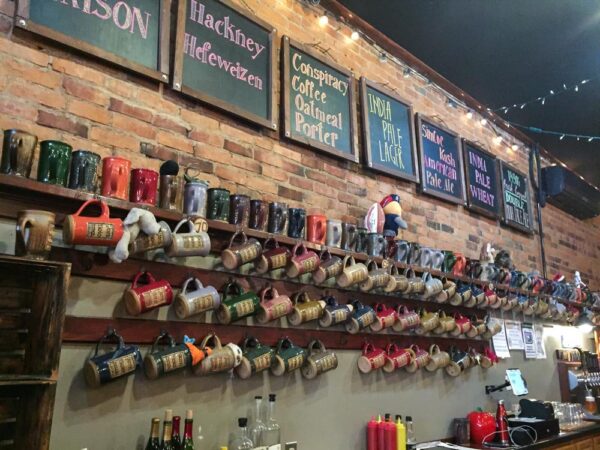 During my visit, I had a chance to try one of their IPAs, which was very solid and was a great way to relax while exploring the area.
When I visit again in the future, I'll have to try one of their bottled sour beers as they sounded quite delicious and have won awards in the past. They also have a delicious looking food menu that I'm excited to try in the future.
Have you ever visited one of these breweries in Tioga County, PA? Let us know which one was your favorite in the comments below.
Looking for more to do in the area? Check out Hills Creek State Park, Sand Run Falls, and the Tioga Central Railroad.