Disclosure: This article may contain affiliate links. We will make a small commission from these links if you order something at no additional cost to you.
If you love the whimsical design of Dr. Seuss, you'll fall in love with the Wharton Esherick Museum.
Hidden away in the woods of southeastern Pennsylvania near Valley Forge National Historical Park and the American Treasure Tour, the Wharton Esherick Museum is the former studio and home of this renowned artist. Esherick, who was known for his whimsically-designed furniture with nary a straight line, created a workshop and home that was as much an art piece as any of his more famous works of art.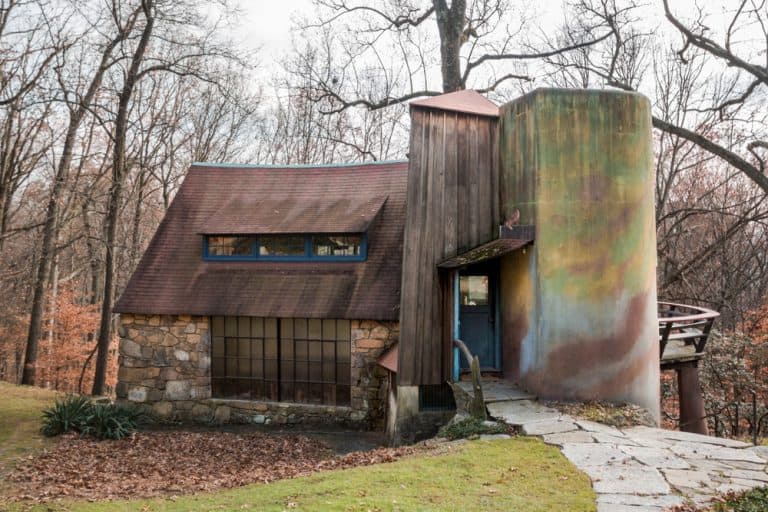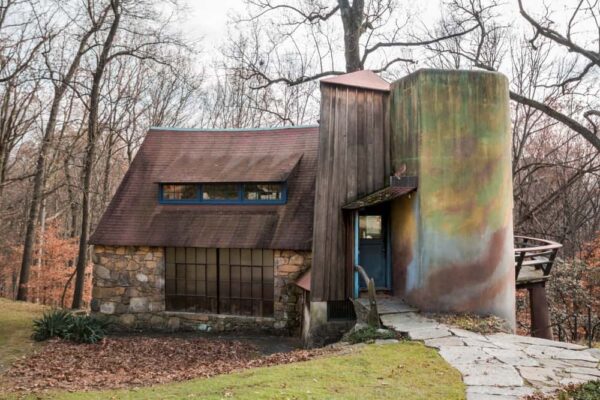 Esherick began building the workshop on a hillside above his home in 1926. Eventually, he added a bedroom, bathroom, and kitchen, turning the workshop into a home as well. After his death in 1970, a non-profit organization was created to protect the home, and it was opened for tours in 1972.
Tours are by reservation only and allow visitors to access Esherick's studio and home. His workshop is also on site, but it is currently home to one of his children and not open for tours.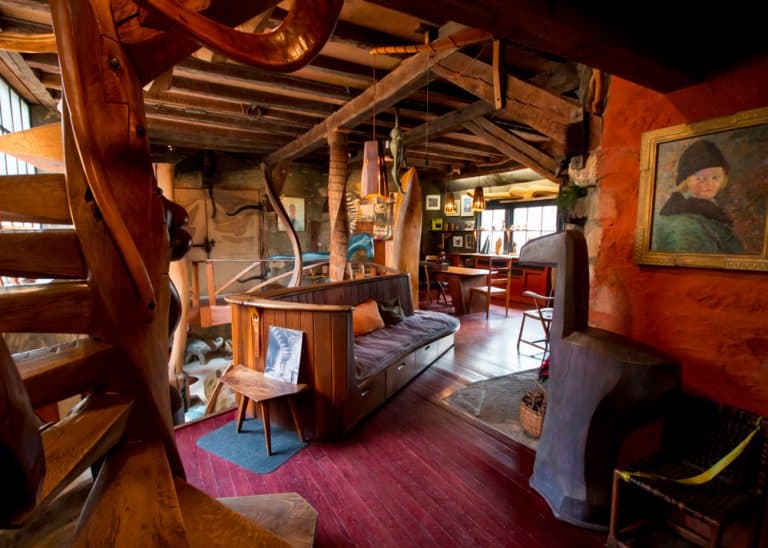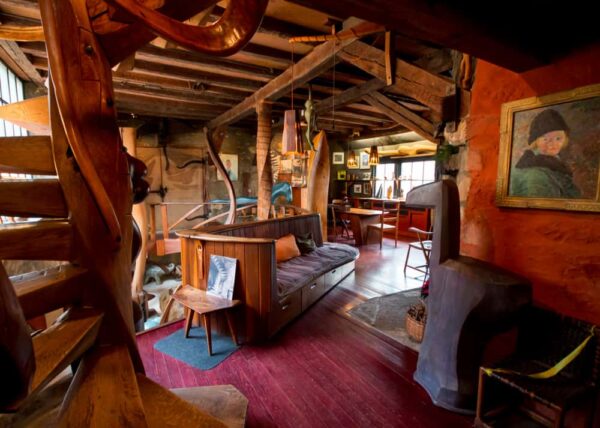 Tours start outside of Esherick's garage, which also doubles as a visitor center, gift shop, and a small museum with rotating exhibits. Tours last roughly an hour and offer a fantastic chance to explore Esherick's life and work.
After a brief introduction, visitors are guided into the studio. Throughout the tour, guides point out the unique architectural details of the home that Esherick design and built almost entirely on his own. In many respects, it reminded me of Fonthill Castle in nearby Doylestown for its unique designs that were a reflection of the life and artistic leanings of the man who built it.
Tours of the building start in Esherick's downstairs studio and highlight how his style changed over the years by showcasing the many pieces that sit in the space. Most of these pieces are sitting right where he left them.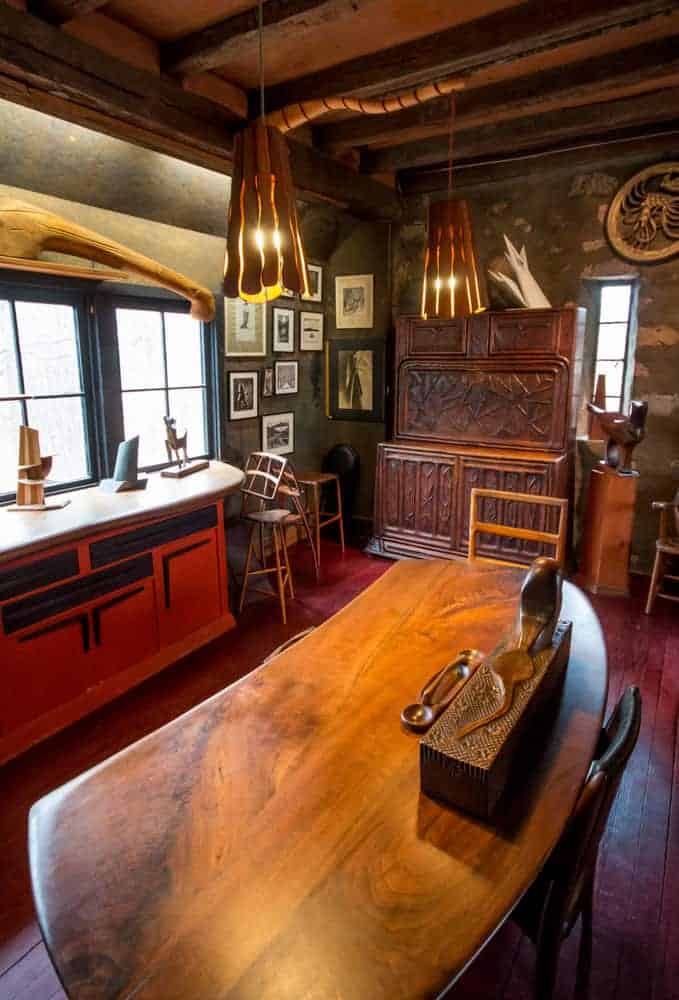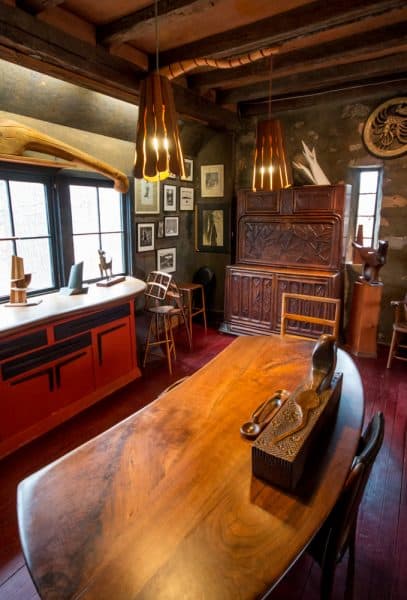 Visitors continue their tours on the second floor. Up the creative, but somewhat impractical wooden staircase is Esherick's bedroom, dining room, and kitchen. These private rooms were created with just as much whimsy and unique function as his studio space.
Since the majority of his artwork was furniture, tours of his studio and home offer the chance to see many of his works that might otherwise be in museums such as the Philadelphia Museum of Art or the MET in New York City.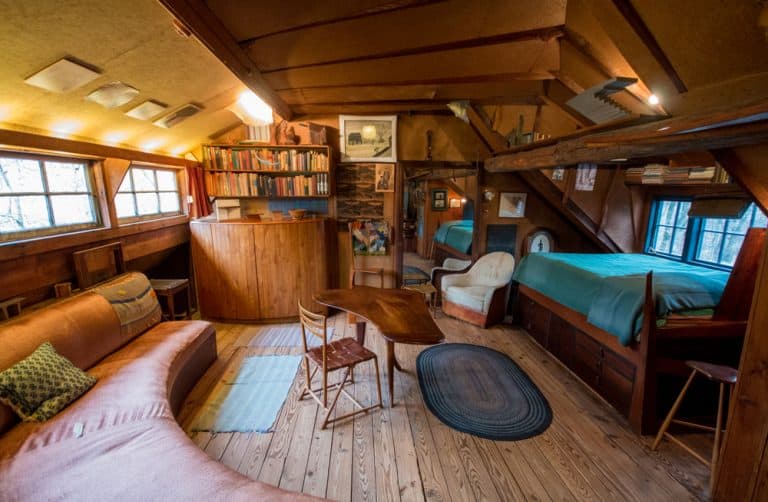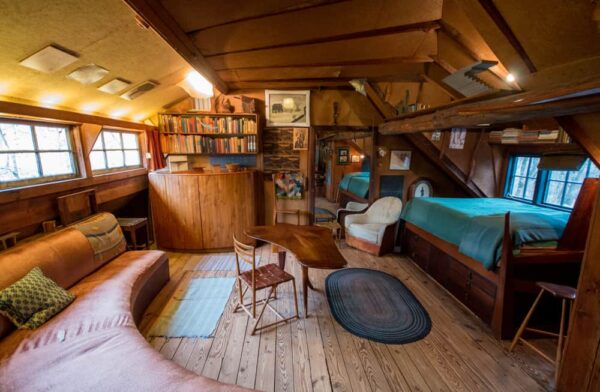 To be honest, going into my tour, I knew little of Wharton Esherick or his art. Being someone who appreciates art, but doesn't consider himself an art lover, I still came away with a real enjoyment of Esherick's art.
To my untrained eye, much of his work reminded me of something that I might see in a Dr. Seuss book. It has been said that Esherick was the "Dean of American Craftsmen," and it was truly a great experience to be able to explore his studio, which many consider to be his largest work of art.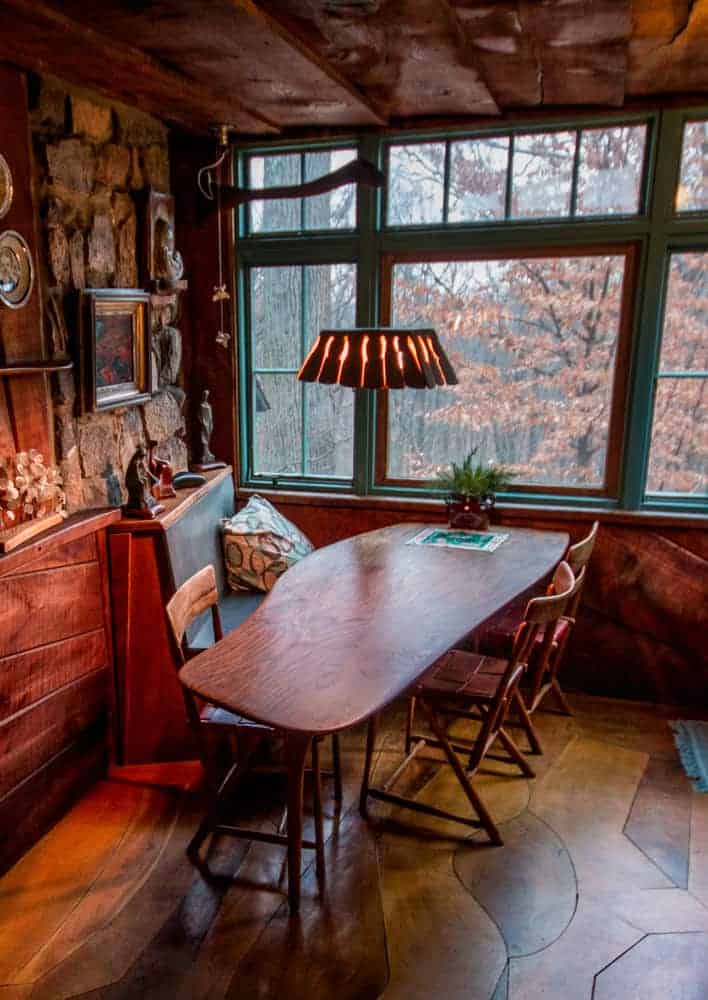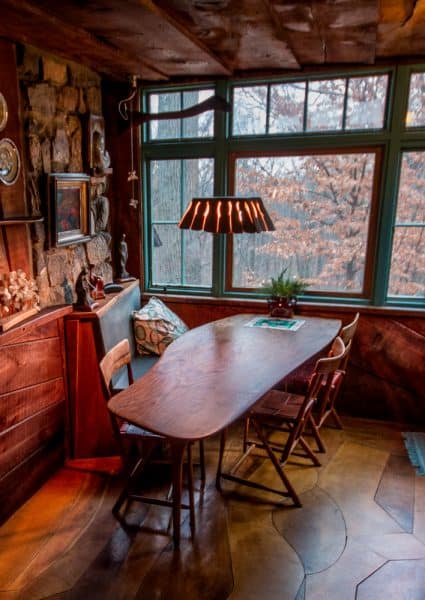 Whether you are a life-long fan of Wharton Esherick's art, or have never heard of him but appreciate creative pieces, this is a tour that you won't want to miss when visiting the Philadelphia area.
Note: My visit to the Wharton Esherick Museum was hosted by the site. However, the opinions expressed are my own.
What to experience more beautiful art in southeastern Pennsylvania? Check out the Brandywine River Museum of Art, the Glencairn Museum, the Moravian Pottery and Tile Works, and the Rodin Museum.
---
Wharton Esherick Museum
Hours: Tours available Thursday-Sunday: 10am-2pm
Advanced reservations required.
Other times by appointment.
Closed in January and February.

Cost: Adults: $20, Children: $10

Website: WhartonEsherickMuseum.org

Address: 1520 Horse Shoe Trail
Malvern, PA 19355
See map for other area attractions.
---
*May include affiliate links