Disclosure: This article may contain affiliate links. We will make a small commission from these links if you order something at no additional cost to you.
Located seven miles west of Kittanning, Pennsylvania, Yellow Dog Village is a
semi-abandoned ghost town
that offers a fascinating look into the industrial history of western Pennsylvania. Without a doubt, it's one of the most interesting
abandoned places in PA
.
Throughout Pennsylvania, small communities were built as company towns for workers at nearby factories and mines. The Pittsburgh Limestone Company owned approximately 150 miles of limestone mines outside of Worthington, Pennsylvania, but the roads of the early 20th century and the distance from town made it difficult for workers to get too and from the mines on the banks of Buffalo Creek.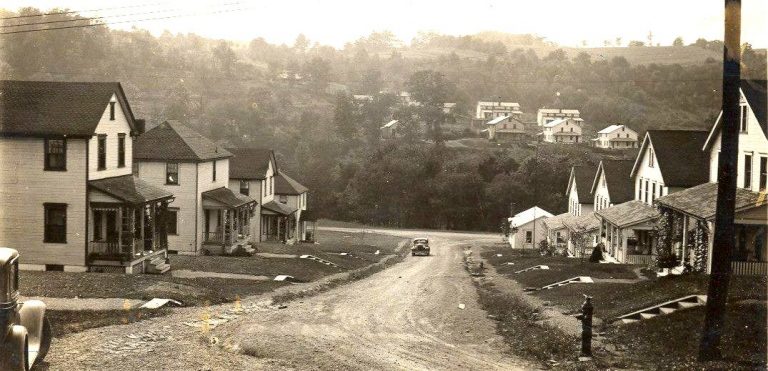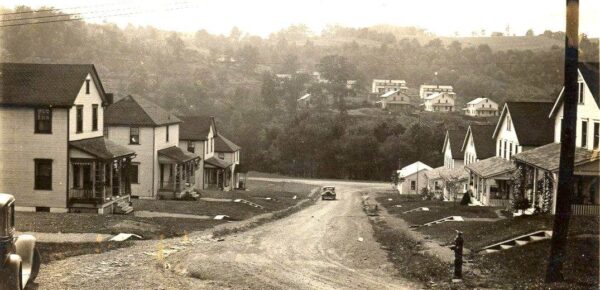 Wanting to improve productivity at the mines and prevent a union from forming, the mining company agreed to raise wages and build a community near the mines for their workers. Since a contract made between a company and its workers to ensure a union isn't formed is known as a yellow dog contract, the village became known as Yellow Dog Village.
The homes at Yellow Dog Village were built in the 1910s and 1920s to provide housing for those that worked at the mine. Atop the hill, a large home was built for the mine's manager, and the others were home to workers in the mines.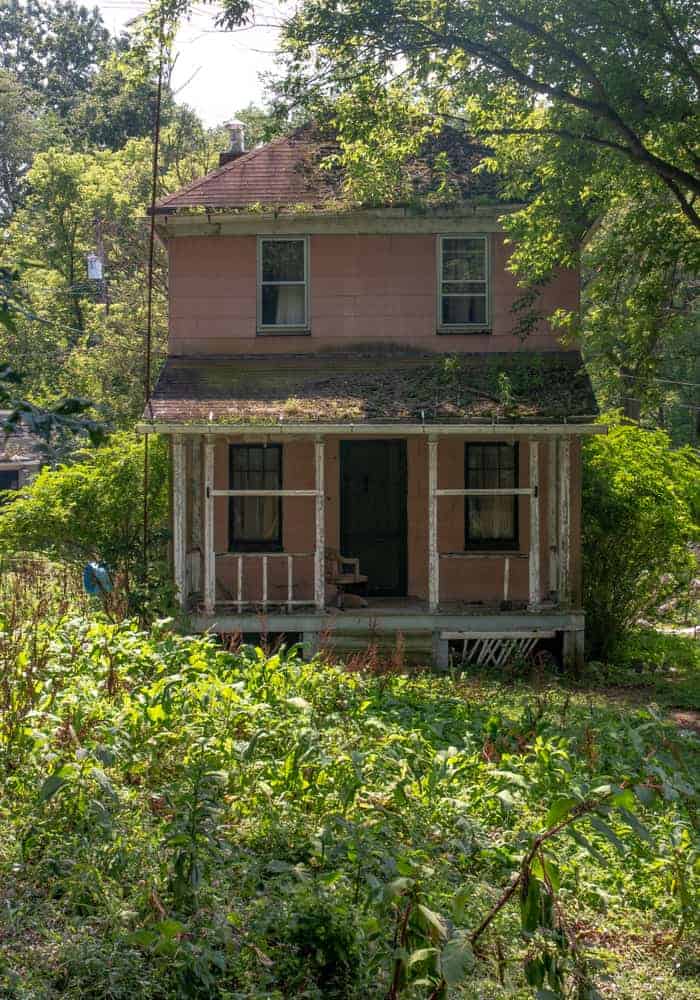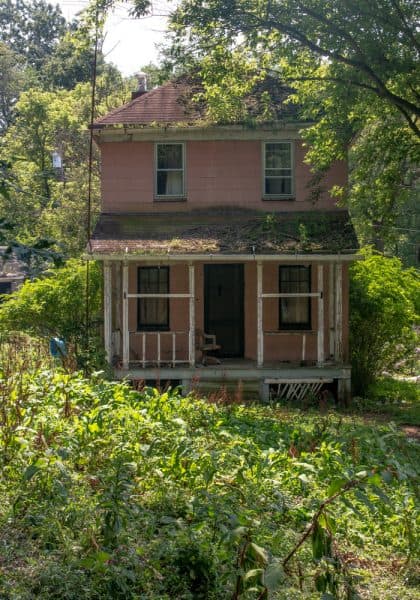 I met with the village's former owner, Joe Meyer, on a hot summer day to learn more about the homes, explore them, and find out about his plans for the future. Since the property was a company town, Meyer was able to purchase the entire village in late 2014.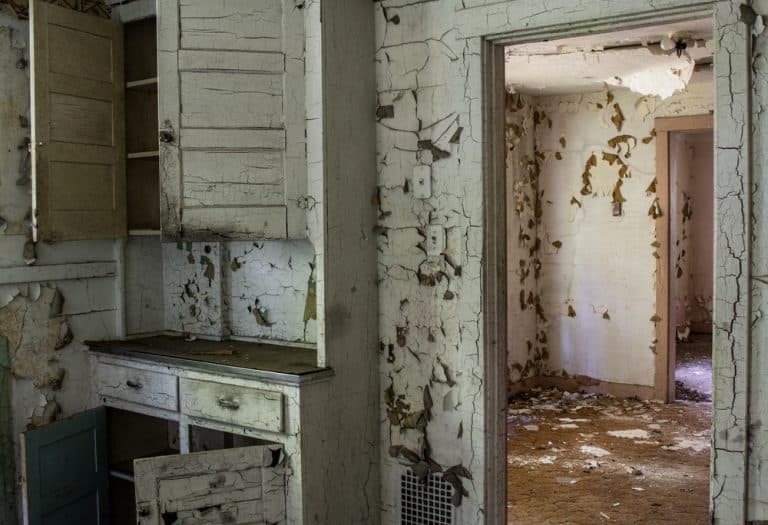 During his time owning the property, he lived in the mine manager's house and worked to maintain the homes in their current condition and find funding to restore them to their past glory. In 2022, Meyer sold the village to another owner, who is also planning to fix up the village, though his long-term plans differ slightly from Meyer's.
The property currently features 19 duplexes and single-family homes, the large manager's home, and a boarding house.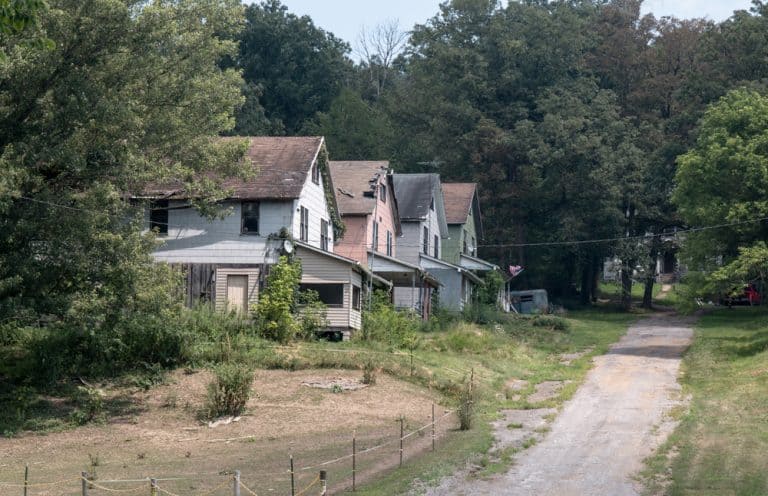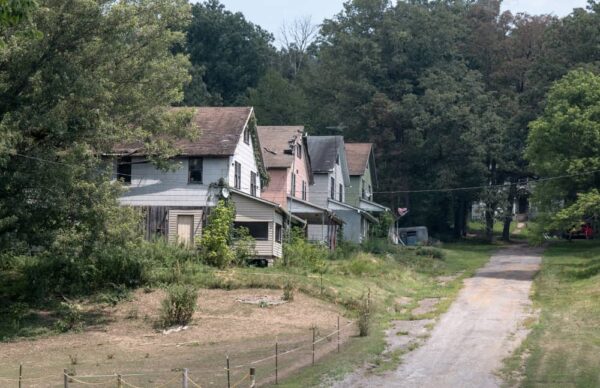 When the limestone mines closed in the 1950s, it was the beginning of the end of Yellow Dog Village. Nevertheless, the village was still home to families, and it wasn't until around 2010 that the last family moved out.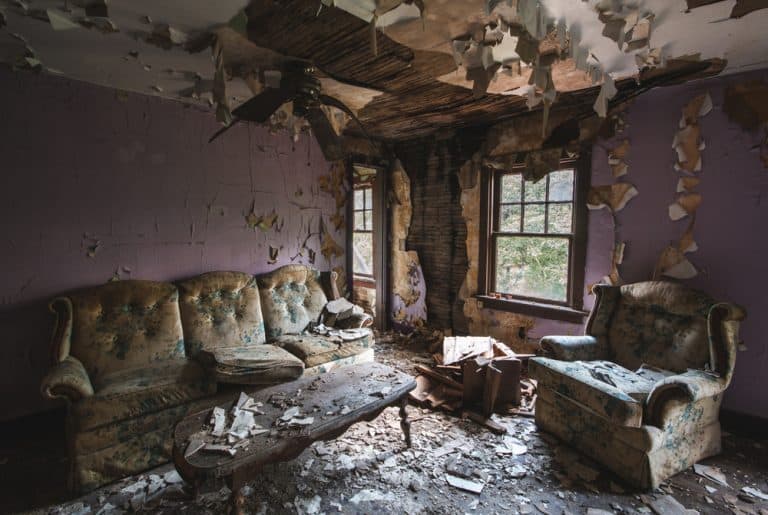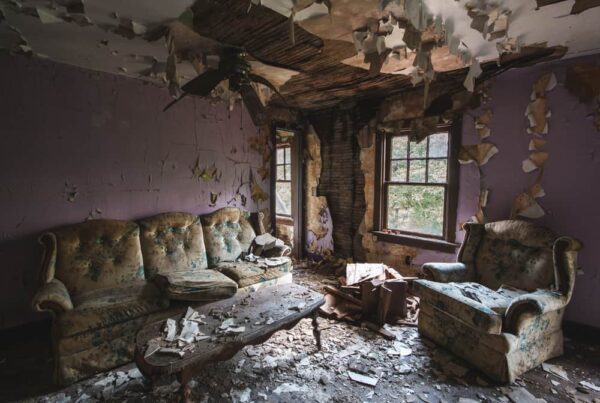 The final catalyst for the abandonment of Yellow Dog Village was the housing boom, which led to bad financial decisions, and ultimately the water being shut off at the property. To make money, anything of value was stripped from the homes, leaving them a sad shell of what they once were.
Between 2010 and 2014, the village sat abandoned and was heavily vandalized. Surprisingly, the vandalism did not include a significant amount of graffiti, which helped to preserve the historic charm of the village.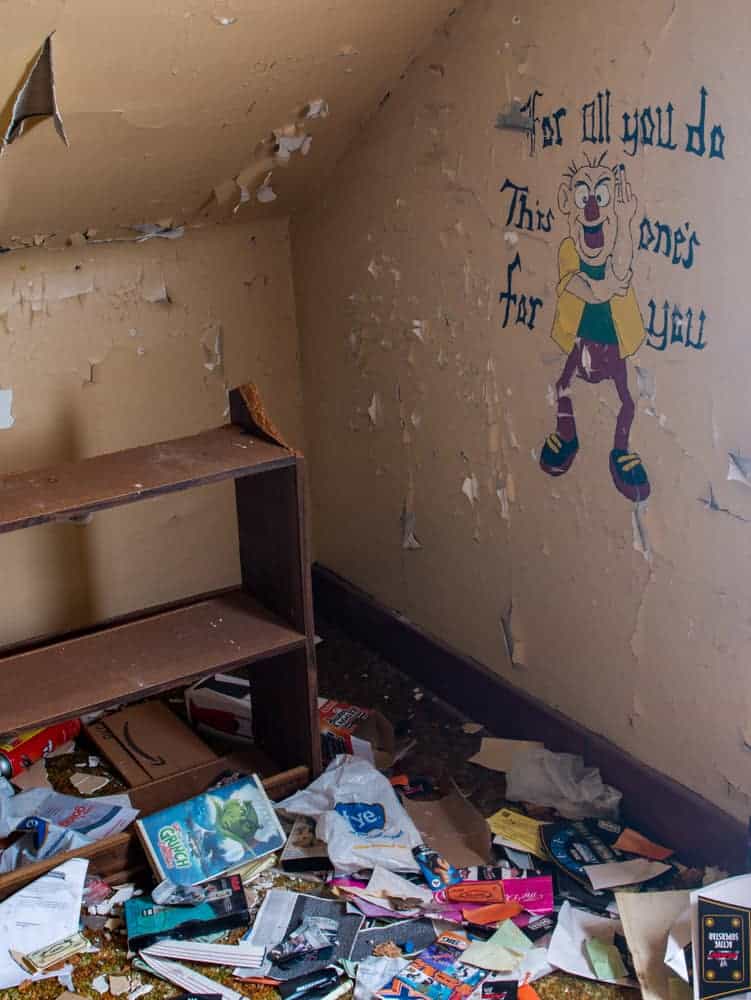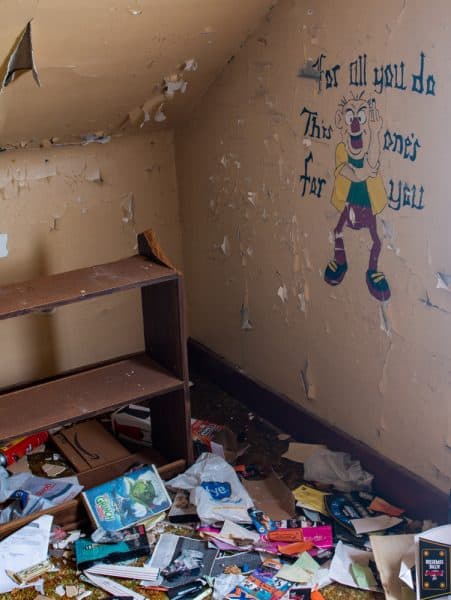 Still, vandalism to the homes, as well as the lack of care, caused the homes to fall into disrepair. Before I set out to explore the homes, Meyer assured me that the homes are almost all structurally sound, and it was surprising how few weak spots I found in the home's floors while walking around.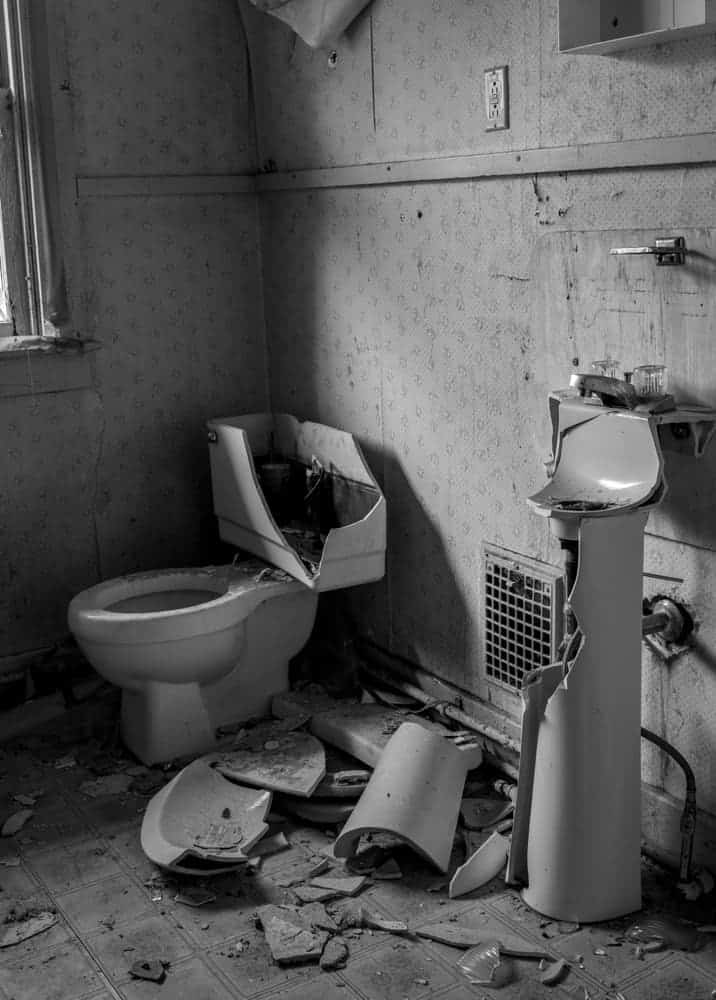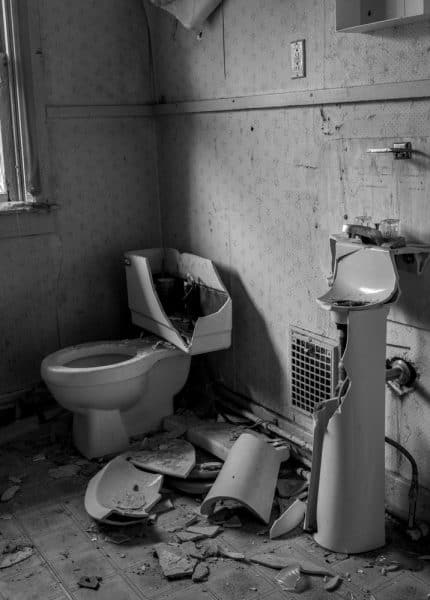 Even if the work required to fix up the homes is primarily cosmetic, there is a significant amount of cosmetic work that needs to be done to the homes to make them livable again.
While some homes are in better condition than others, most have an incredible amount of peeling paint, damaged flooring, and even smashed bathrooms. Interestingly, some rooms with ceiling fans have their blades pointing downward as much as 90 degrees.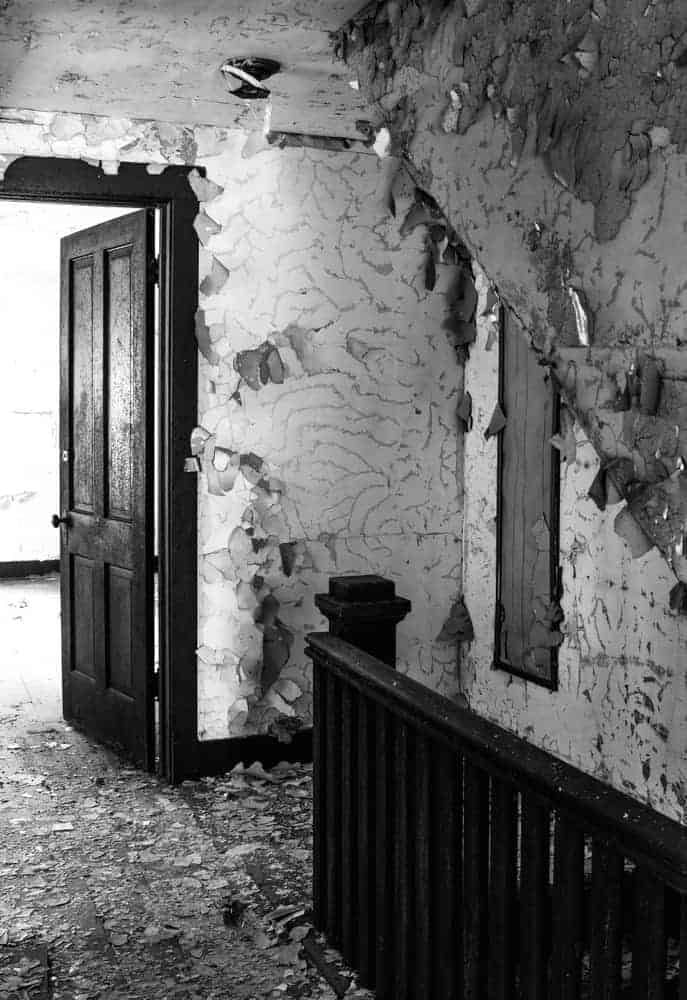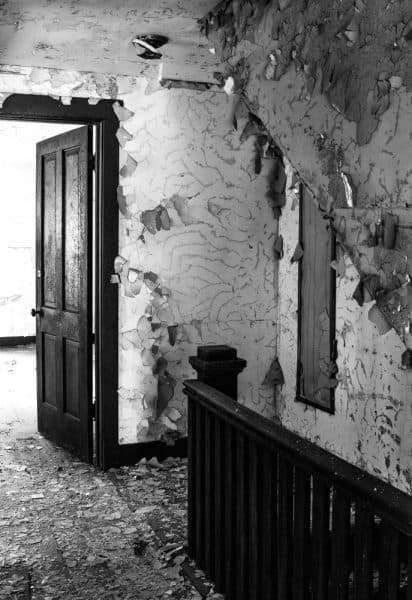 It's truly amazing how much damage a bit of moisture can cause in just a few short years.
In addition to marveling at the power of moisture, it's also fascinating looking at what was left inside of the homes.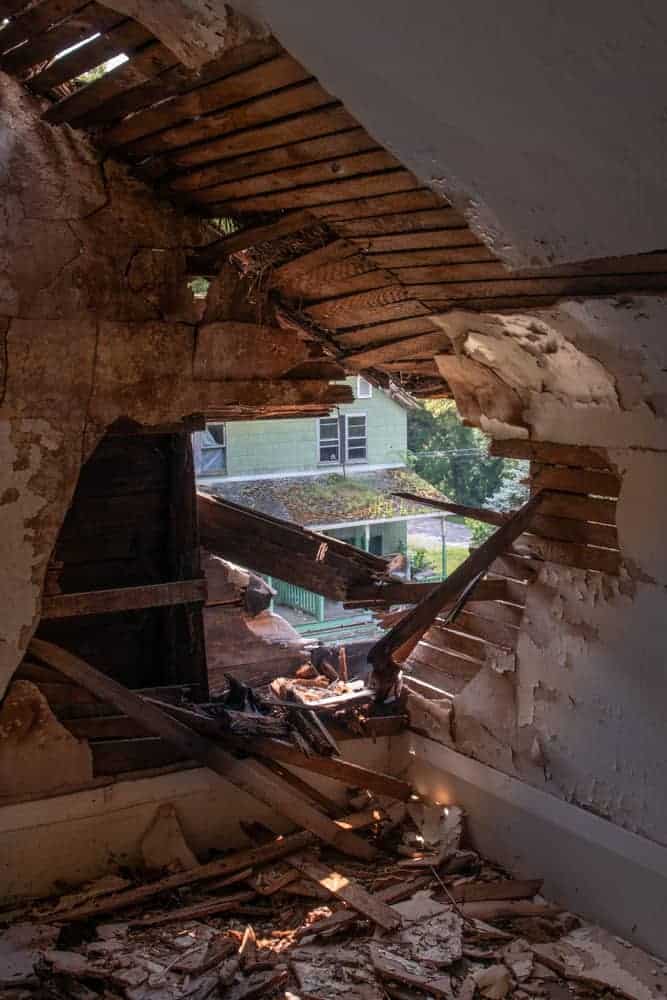 While a few of the homes were obviously well cared for and the former residents removed all of their personal belongings, other homes look almost like someone walked out and didn't take anything with them.
In addition to large pieces of furniture like couches and mattresses that have been left to rot amongst the homes, I also found unopened cans of spam and jars of peanut butter in one home.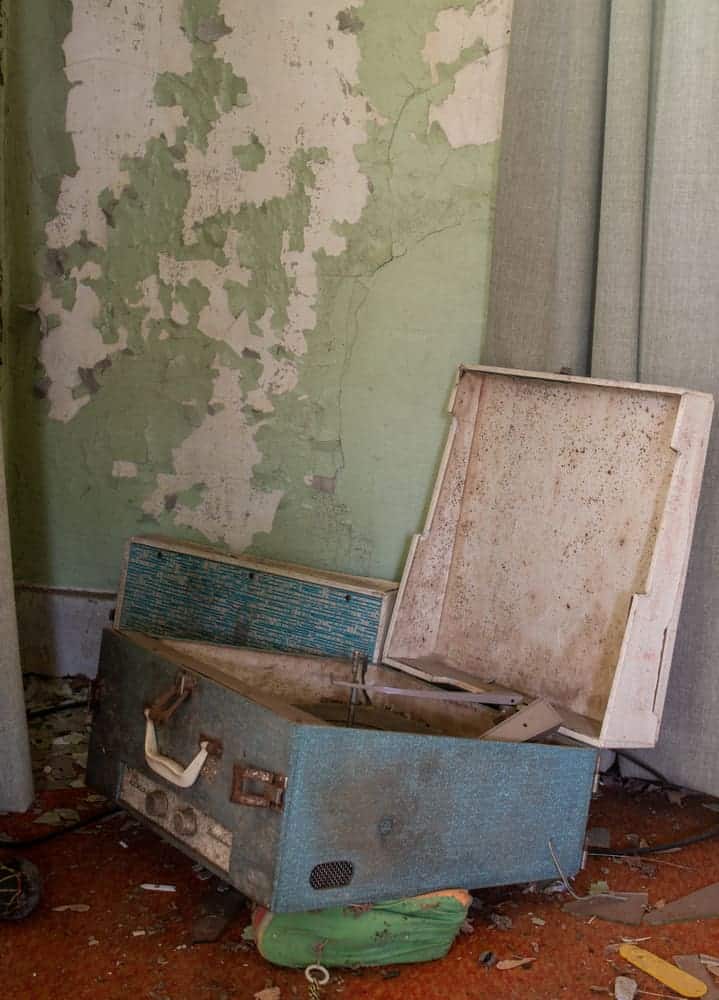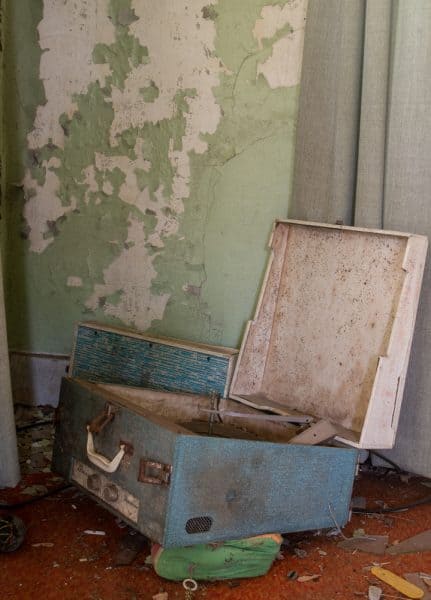 One home had reminders of how recently these homes were abandoned with VHS copies of films like "How the Grinch Stole Christmas" and "Saving Silverman" lying on the floor amidst professional wrestling trading cards.
What struck me the most, however, were the family photos that I found in several of the homes. Photos of smiling children that were, for some reason, cast aside amidst the rubble. Meyer even told me that there is a wedding album in one home, though I didn't see it during my explorations.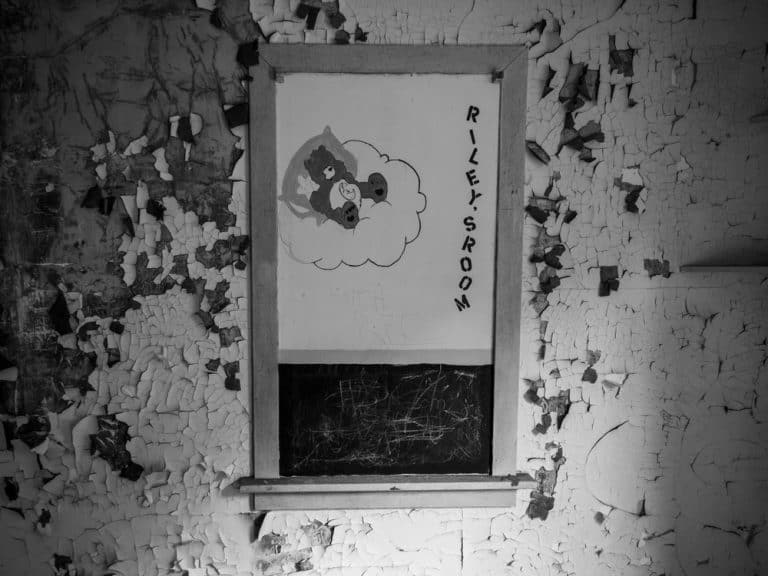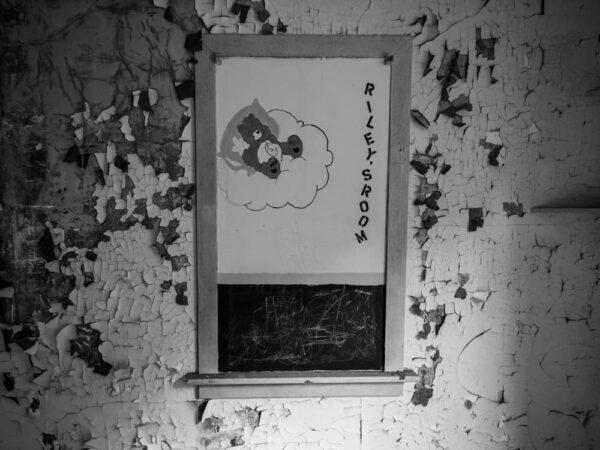 Walls in some rooms were clearly decorated as children's rooms with murals still on the wall that tell the story of what life was like for those that occupied Yellow Dog Village just a few short years ago.
This combination of historical details and modern mementos creates an absolutely fascinating place to explore, and each home told the story of those that lived in Yellow Dog Village during its 90 years as an active community.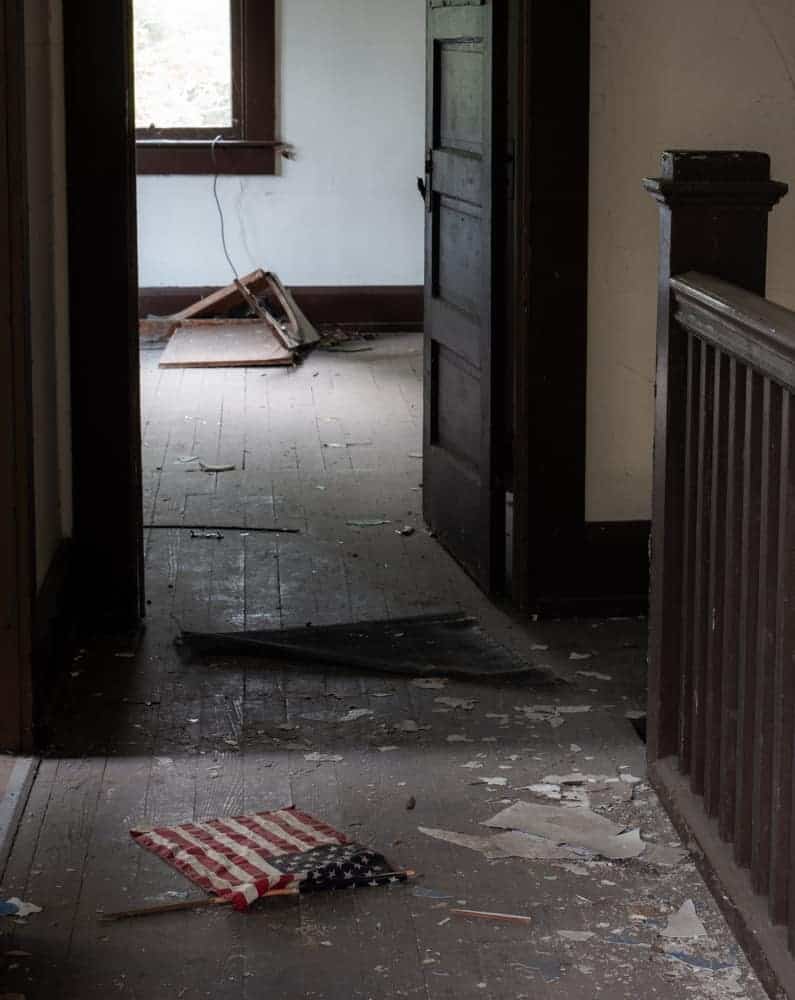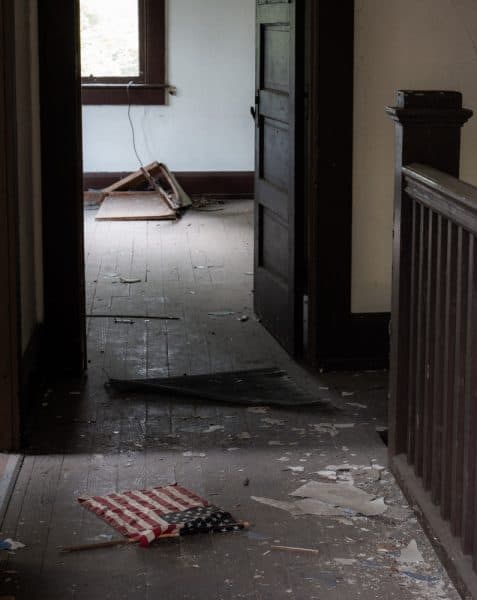 Fortunately, despite how bleak things look today, the current owner has a plan to bring life back to Yellow Dog Village.
The previous owner, who was a retired history teacher, bought the village with the goal of restoring it to its historic charm and providing a place for people to visit and experience what life was like in the 1920s.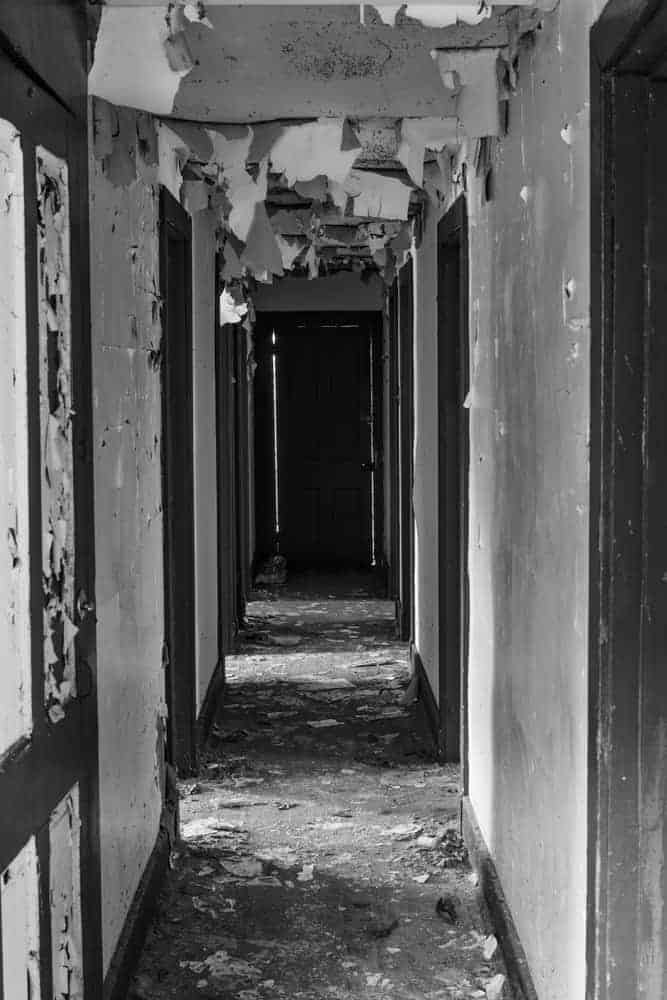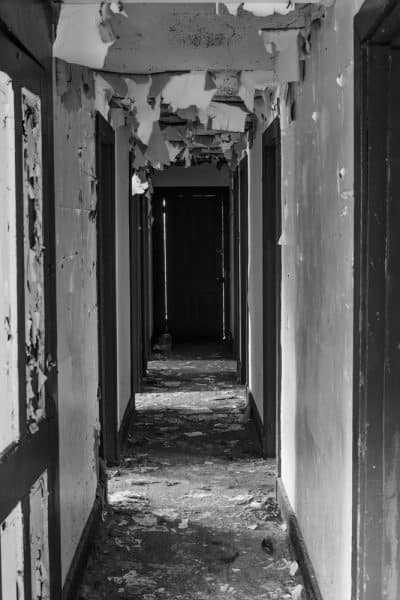 I asked Meyer to look into the future and tell me what his ultimate goal was with Yellow Dog Village, and he told me that he envisions a community where visitors can come to the homes and live for a week as if they are in the 1920s, with a few modern conveniences (battery-powered lights and bottled drinking water being two).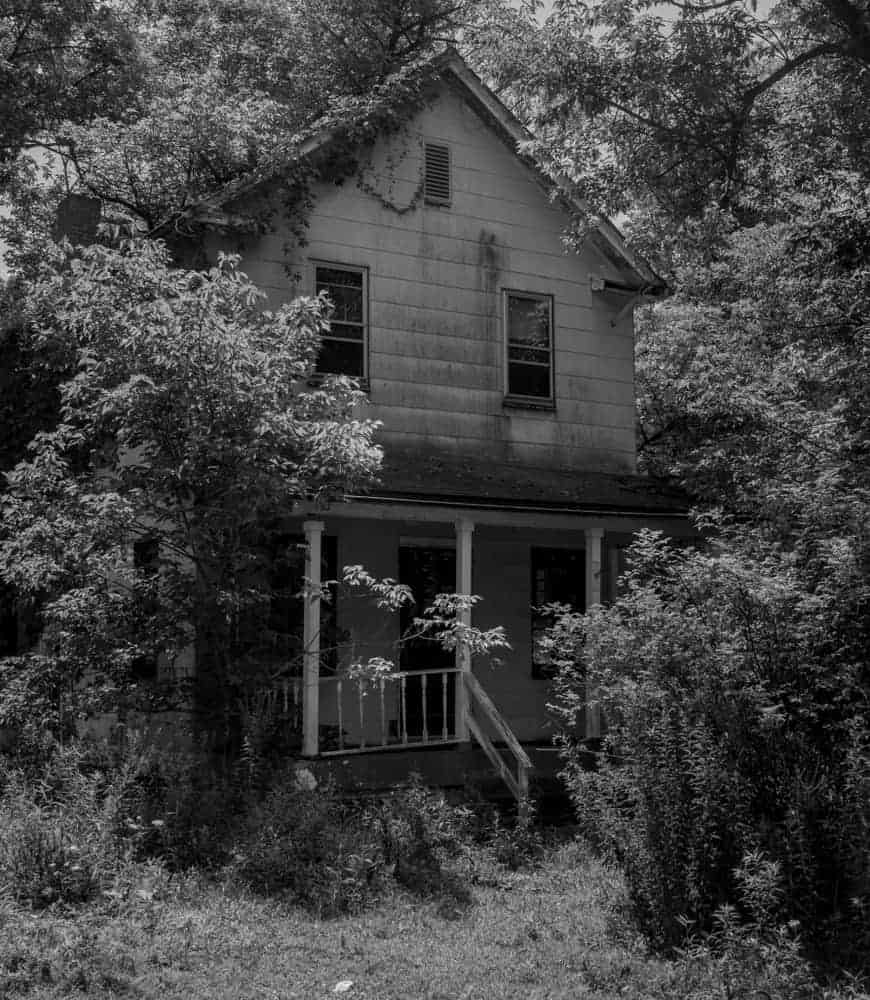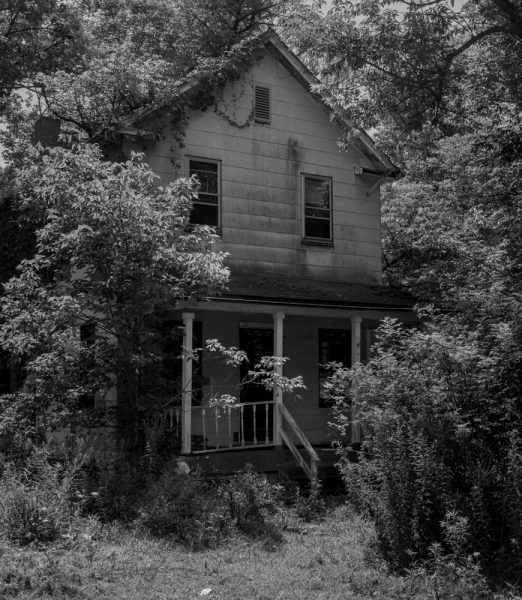 Instead of restoring each home to 21st-century living standards, his goal was to fix the homes up and make them safe, but offer a rustic living experience without most modern conveniences.
The current owner's goal is also to preserve and maintain the homes, and open them up for visitors, as well, but I haven't had a chance to discuss specifics with them to know what their ultimate vision is.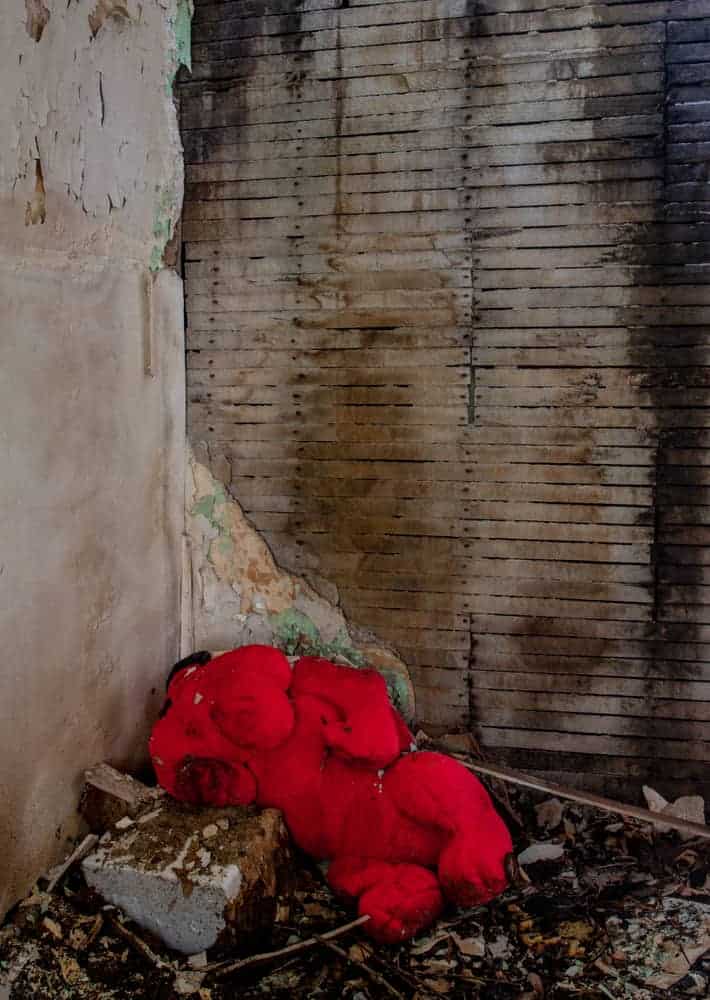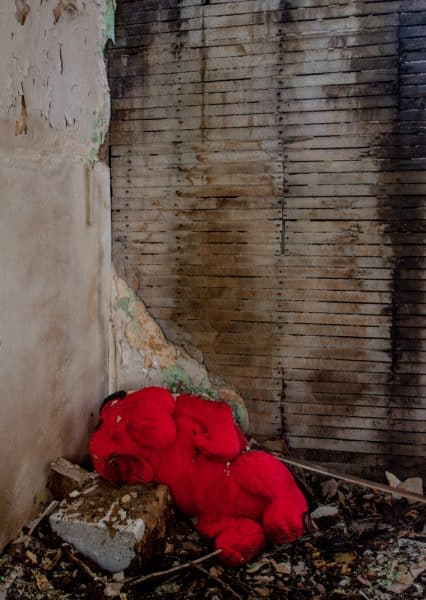 However, until funding comes through for this grand idea, Yellow Dog Village sits abandoned as a testament to life both in the 1920s and in the first decade of the 20th century. This unique combination makes it an incredibly fascinating place to explore.
Visiting Yellow Dog Village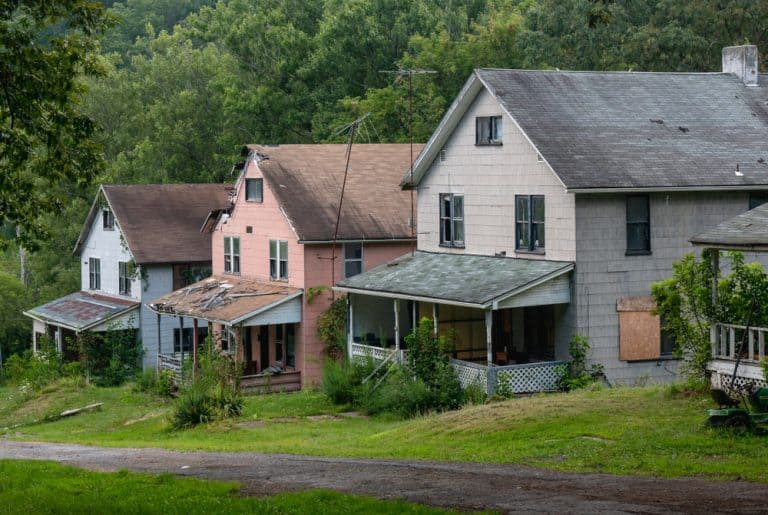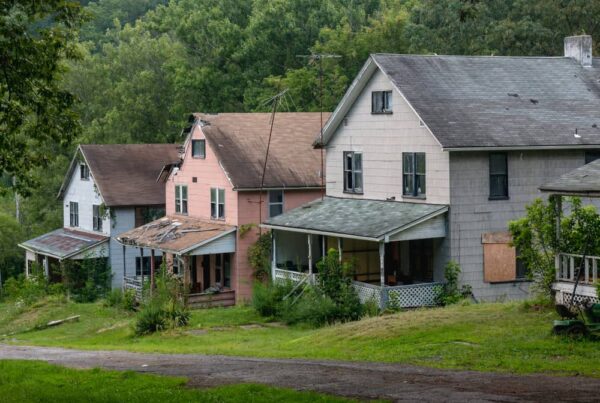 Yellow Dog Village is on private property about 20 minutes west of Kittanning in Armstrong County, Pennsylvania.
As the village is on private property, it is necessary to visit during one of their open houses or otherwise obtain permission before visiting.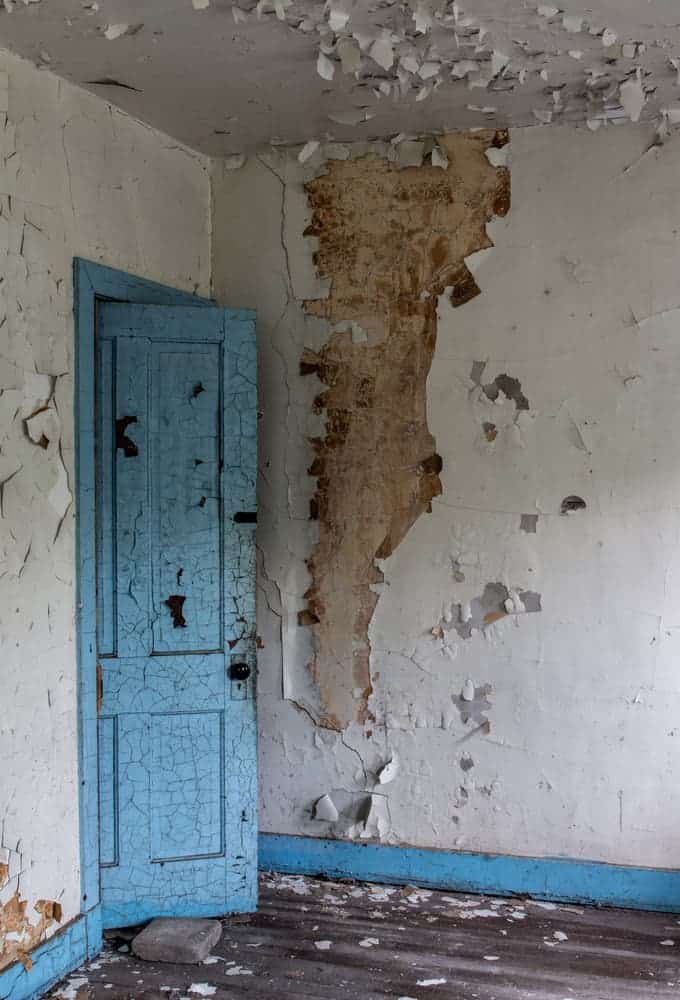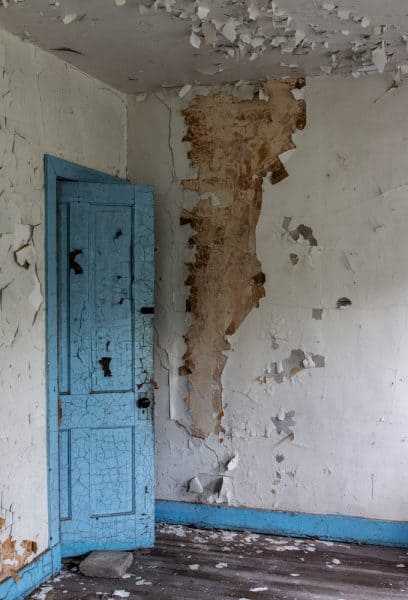 At the time of publication, visits to Yellow Dog Village are available during open houses, which are scheduled from time to time with a very reasonable price for those that want to visit.
For more information and to see any scheduled open houses, visit the village's Facebook page.
Explore more abandoned history at the J.W. Cooper School in northeastern PA, Concrete City in Nanticoke, and the nearby Armstrong Trail. Or, if you're visiting the area, check out the Armstrong County Historical Society Museum, the Todd Nature Reserve, and the Hyde Park Swinging Bridge.
See map below for other area attractions.