Disclosure: This article may contain affiliate links. We will make a small commission from these links if you order something at no additional cost to you.
Throughout Pennsylvania, there are many historic ruins and abandoned places that remind us of our past. While many of these are on private property and sadly illegal to visit, others are open for the curious to either explore on their own or to take a guided tour through.
Here are a few of my favorite ruins and abandoned places in Pennsylvania you can legally visit.
(Note: While to the best of our knowledge you can legally visit these abandoned places at the time of publication, access can always change. Make sure to obey any signage you might see, and obtain owner permission or pay the admission fees where required.)
Eastern State Penitentiary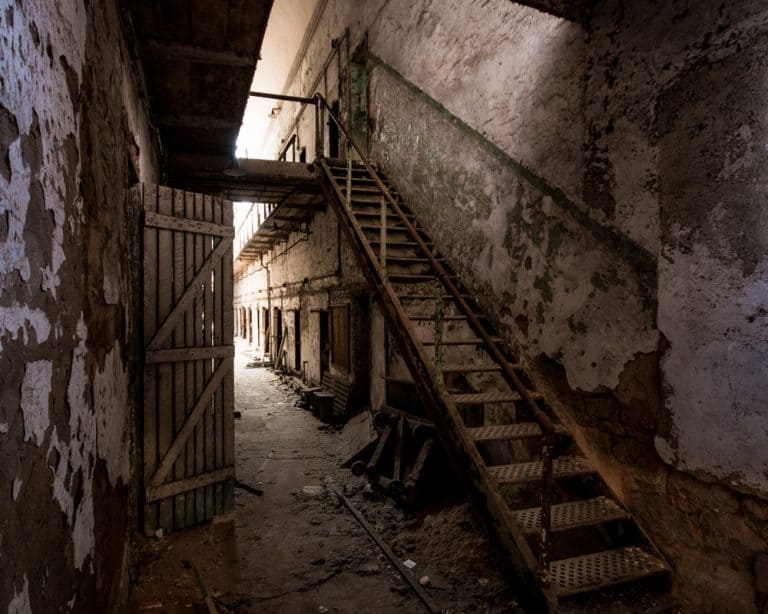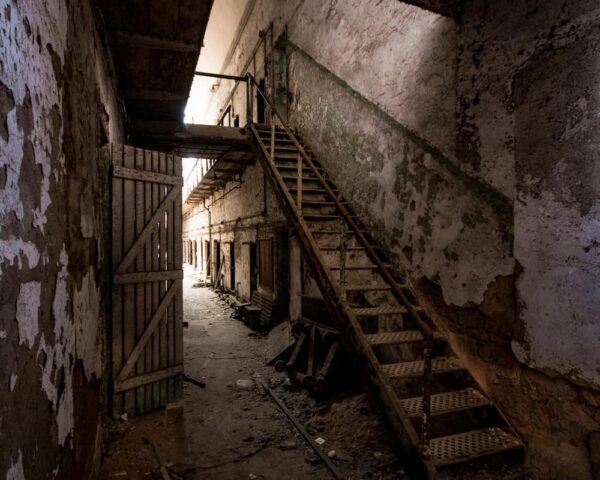 Opened as a state-of-the-art prison in 1829, Eastern State Penitentiary in Philadelphia was the model for many future correctional facilities. The penitentiary was open until 1970 when it was closed in favor of more modern facilities. For the next two decades, the prison set abandoned until it was opened for limited tours in 1988.
Since then, while portions of Eastern State Penitentiary have been cleaned up, the site is managed as a preserved ruin and is a fascinating place to explore.
Abandoned Pennsylvania Turnpike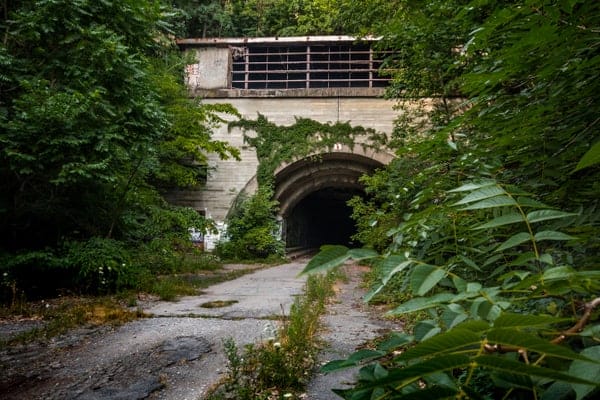 The Abandoned Pennsylvania Turnpike is a 13 mile stretch of roadway that was part of the original alignment of the PA Turnpike. However, when traffic necessitated upgrades to the roadway, this section of road and its two tunnels were bypassed.
Today, visitors can walk or bike this section of roadway, passing through the two mile-long tunnels and exploring this post-apocalyptic site that is one of my favorite abandoned places in Pennsylvania. There are two access points for the turnpike: one near Breezewood and one in Fulton County.
Carrie Furnace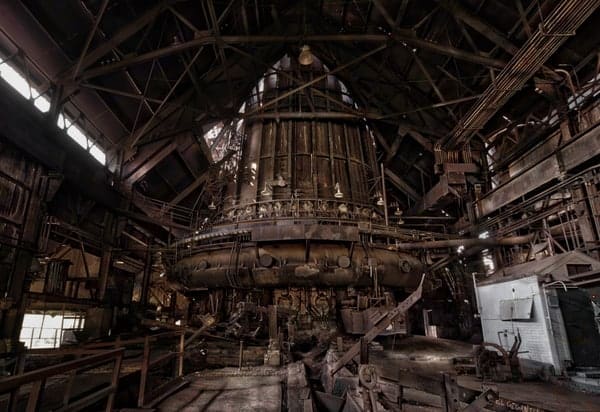 Carrie Furnace in Pittsburgh is nearly all that remains of the once massive Homestead Steel Works on the banks of the Monongahela River. Built in 1907, the two blast furnaces here were in nearly continuous operation until 1978.
In 2010, the furnaces were opened for tours and offer a gritty look into how steel was made. This is a fantastic spot for both history buffs and photographers to tour.
Austin Dam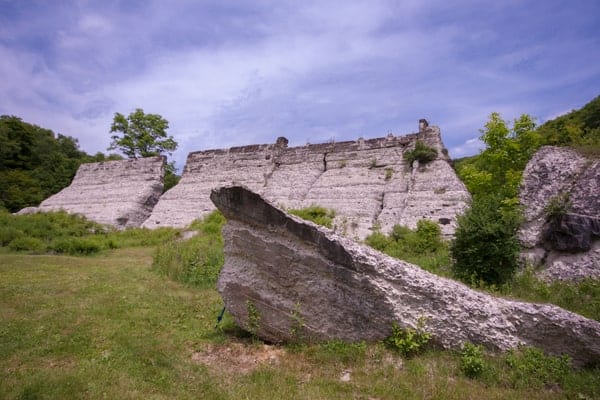 Austin Dam is located in rural Potter County, Pennsylvania. In 1911, the dam failed and the ensuing flood of water killed 78 people. The dam was later rebuilt, but failed again in 1942. Fortunately this time, no one was killed. After this second failure, Austin Dam was abandoned and left to crumble.
Today, visitors can walk through the surrounding park, marvel at the size of Austin Dam and its crumbling ruins, and pay their respects to those killed here.
Jet Bunkers in the Quehanna Wild Area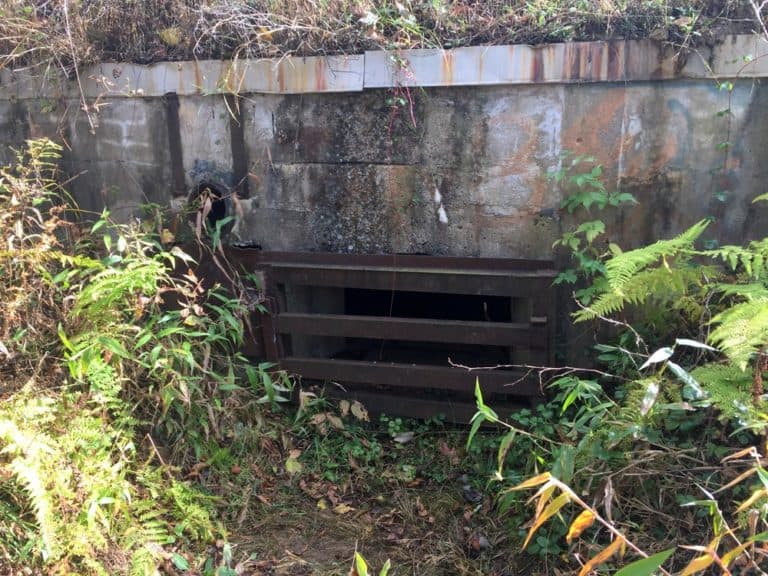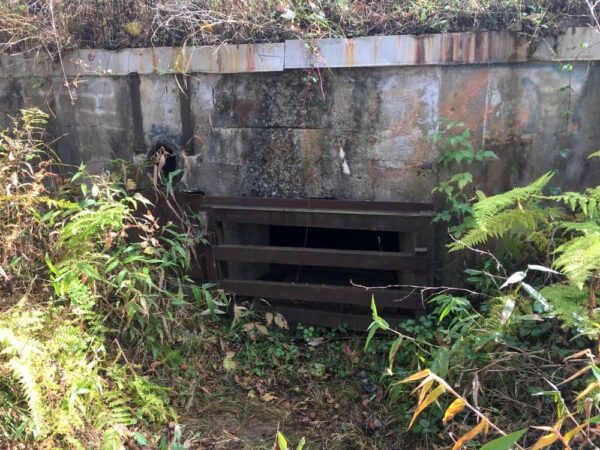 One of the least known places on this list are the jet bunkers in the Quehanna Wild Area. In the 1950s, the Curtiss-Wright Corporation obtained 51,000 acres of land in this remote area of Pennsylvania. They promptly fenced it off and built a nuclear reactor and several bunkers. These bunkers were used to test nuclear-powered jet engines as part of the government's Atoms for Peace program.
While the nuclear reactor was dismantled decades ago, the bunkers remain buried underground. While access is not permitted, it's still possible to see the remnants of the bunkers from above ground and to peer into a few holes to catch a glimpse of these historic structures.
Nearby, you can also explore the ruins of Kunes Camp.
Centralia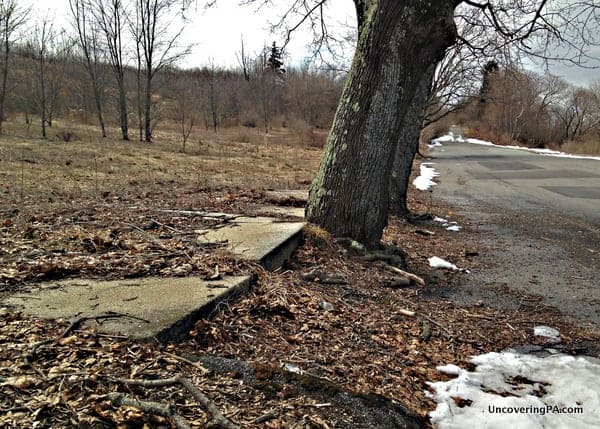 Centralia is possibly the most famous abandoned town in PA. The seam below this coal region town caught on fire in the early 1960s, which marked the beginning of the end for the community.
Today, this once-bustling borough is reduced to fewer than 10 residents. While most of the buildings have been torn down, it's still fascinating to drive around the old streets and see the curbs, gutters, and stone steps that are surrounded by fields of forested land.
The most popular spot at Centralia was Graffiti Highway, but this spot was sadly destroyed recently by the property owner. Despite this, driving on the public roads through town, however, is still fascinating.
Redbank Coaling Tower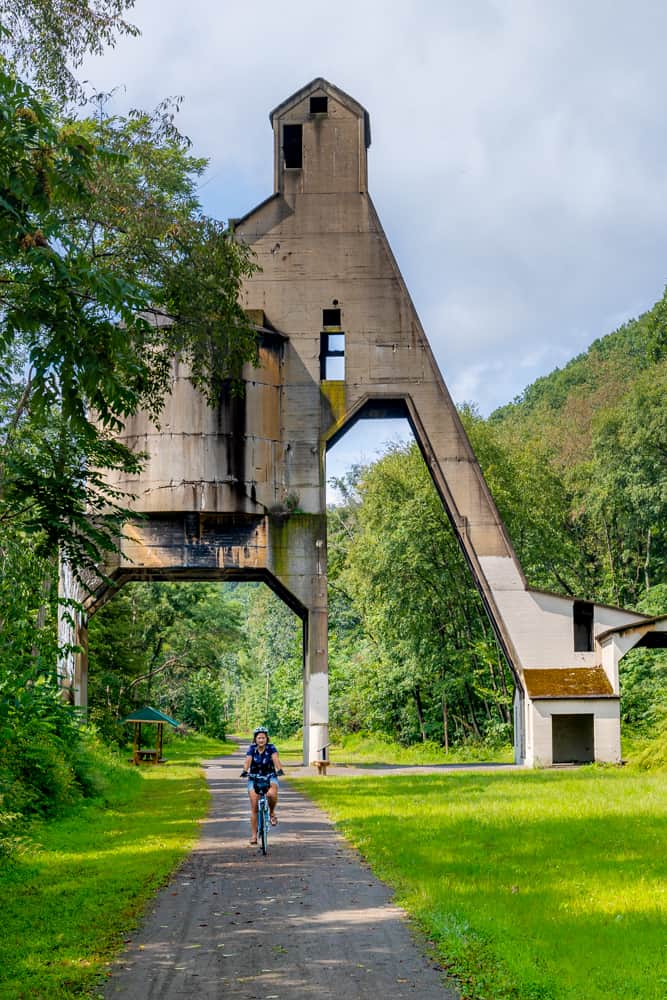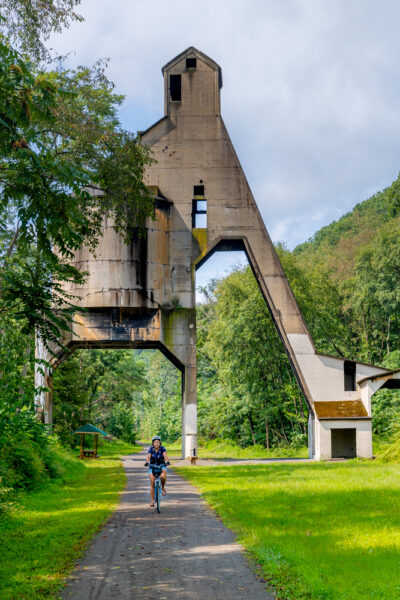 Located along the Armstrong Trail, a 35-mile rail trail in Armstrong County, PA, you'll find the Redbank Coaling Tower.
This massive tower stands tall over the trail, which runs directly underneath it. From 1930 until 1957, this tower was used to refuel train engines with coal as they made their way along the banks of the Allegheny River.
Today, both bike riders and hikers can check out the base of this tower to learn more about the railroading industry in the area. While visiting, it's also worth the short bike ride or walk to the Brady Tunnel and the Philipston Turntable.
Mount Moriah Cemetery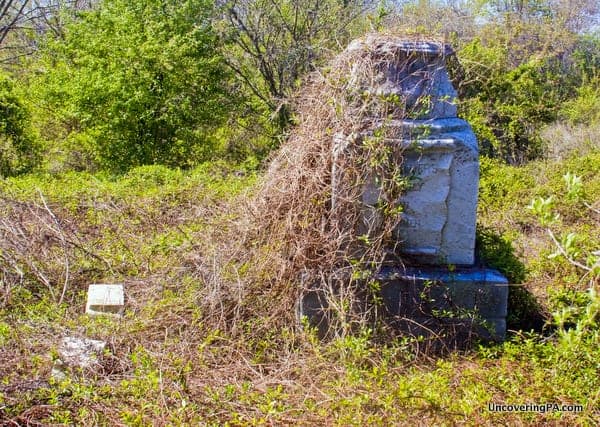 Philadelphia's Mount Moriah Cemetery is one of the largest cemeteries in the country and the final resting place of up to 300,000 people. Sadly, years of neglect left this cemetery, which was first opened in 1855 and was once the site of Betsy Ross' grave, overgrown and nearly unvisitable.
Fortunately, thanks to a group of dedicated volunteers, Mount Moriah Cemetery is returning to its former glory. However, for those interested in abandoned places in Pennsylvania, Mount Moriah Cemetery still has corners that are quite overgrown.
Kinzua Bridge
When it was completed in 1882, the Kinzua Bridge was the largest and tallest bridge in the world. For over 100 years, trains used this viaduct to cross the valley more than 300 feet below. However, during repairs in 2003, a tornado swept through the valley. When it left, 60% of the bridge lay mangled on the valley floor.
Today, the bridge is the central point of Kinzua Bridge State Park. Visitors can walk out onto the remains of the bridge or walk to the valley floor for a close up look at the bridge's remains, which still lay where they fell.
Lackawanna Coal Mine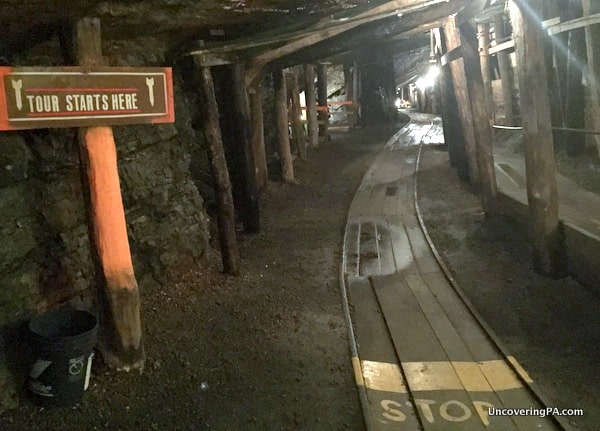 Northeastern Pennsylvania has a rich anthracite coal mining history, and nowhere is that better seen than on a tour of the Lackawanna Coal Mine in Scranton. This mine opened in 1860 and was actively mined until 1966.
After being closed, the mine was abandoned for two decades before it was open for tours in 1985. Today, visitors can go deep underground to see this once-active mine and learn more about coal mining.
SCI Cresson and the Cresson Sanatorium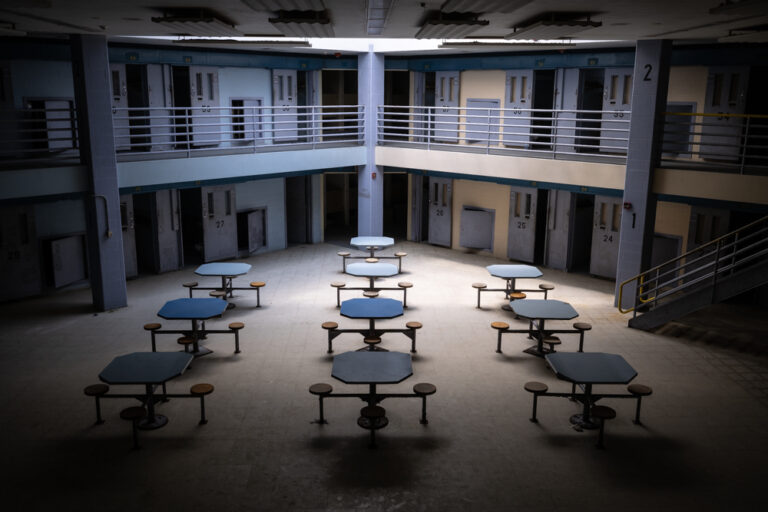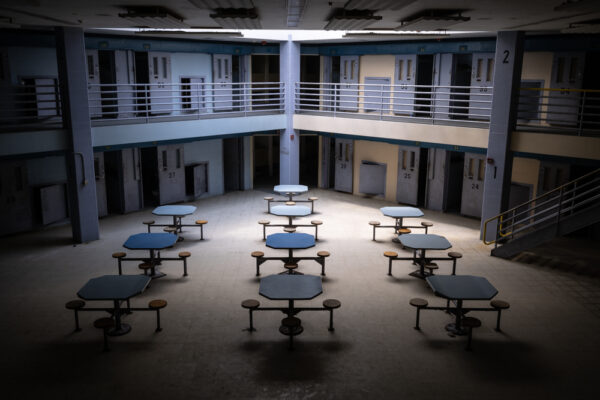 Located in Cresson, PA, just a few miles from Altoona, you'll find the abandoned SCI Cresson.
This site has a 100-year history as a tuberculosis sanatorium, a mental hospital, and a modern prison, meaning that you can explore everything from an old psychiatric ward to modern cell blocks. Without a doubt, this site is easily one of the largest abandoned places in Pennsylvania and one of the most varied.
Camp Michaux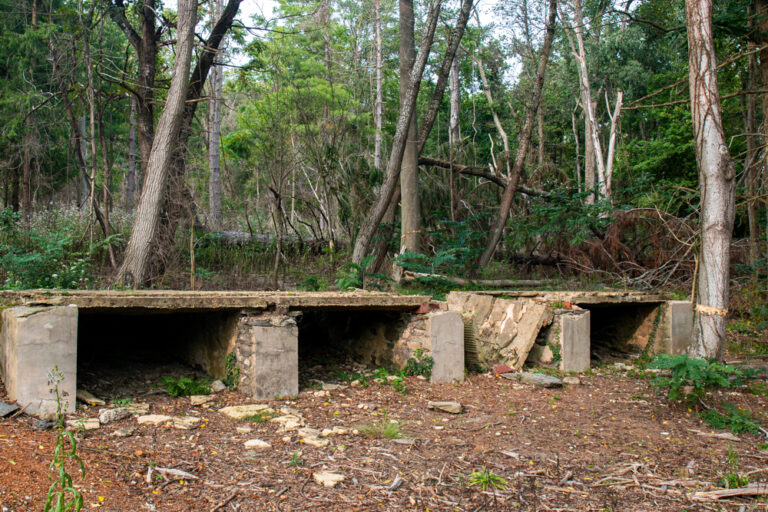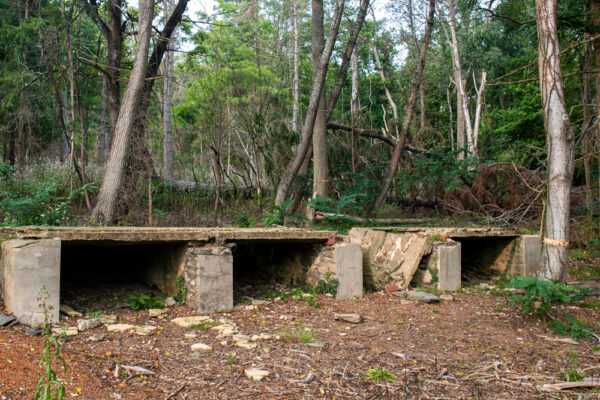 Located in Michaux State Forest, Camp Michaux is a former prison-of-war camp from World War II. Known as Pine Grove Furnace Prisoner of War Interrogation Camp, German and Japanese officers were brought here after being captured and interrogated. After the war, it became a church camp until the early 1970s.
Since then, it's been hidden away in the woods of this state forest. While little remains of the structures, it's a fascinating spot for history lovers looking for great abandoned sites in Pennsylvania.
Oil Creek State Park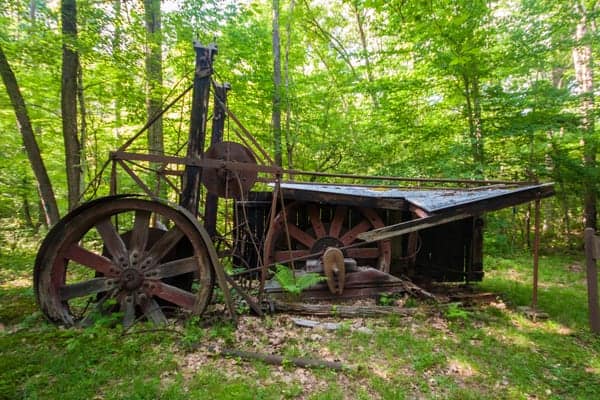 Oil Creek State Park is known as the "Valley that Changed the World" and was the site of the world's first commercial oil well. In the late 1800s, the area around Oil Creek was home to tens of thousands of prospectors hoping to strike it rich. While the industry is (mostly) long gone and natural beauty has once again returned to the park, there are still points of interest for those that love abandoned spots.
Near the park office once stood the community of Petroleum Centre, though all that remains are a set of steps that once led to the bank. Other points of interest are scattered throughout the park, and it's nearly impossible to hike a trail without seeing old, rusting oil equipment sitting in the forest.
Scotia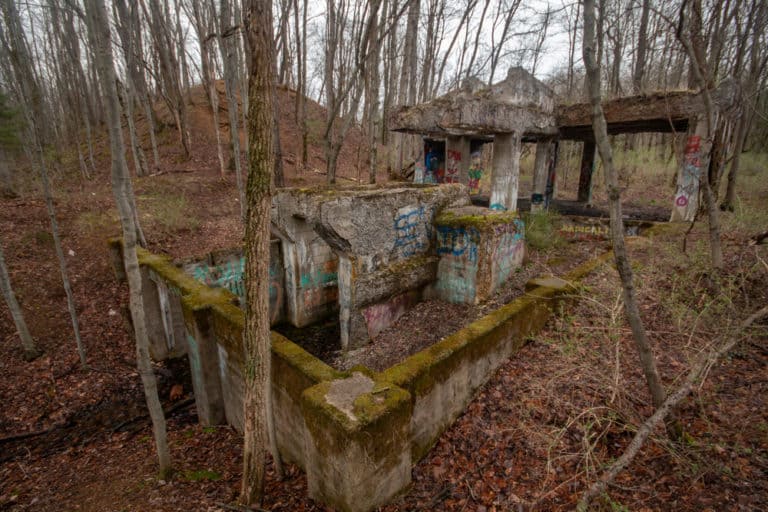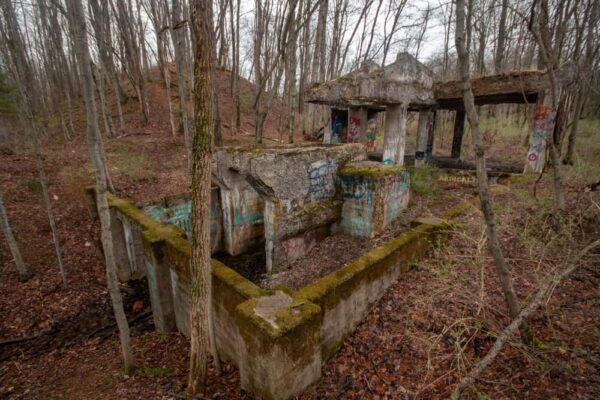 Located in the Scotia Barrens, just a few miles from State College, you'll find the ruins of Scotia.
This former mining community has been abandoned for many decades and while much of it has been lost to the woodland, pieces remain, including several concrete structures and an old rail line.
In addition to the abandoned mining structures, this area is also unique for its micro-climate, which is said to be several degrees colder than the surrounding area and supports unique plant life.
Concrete City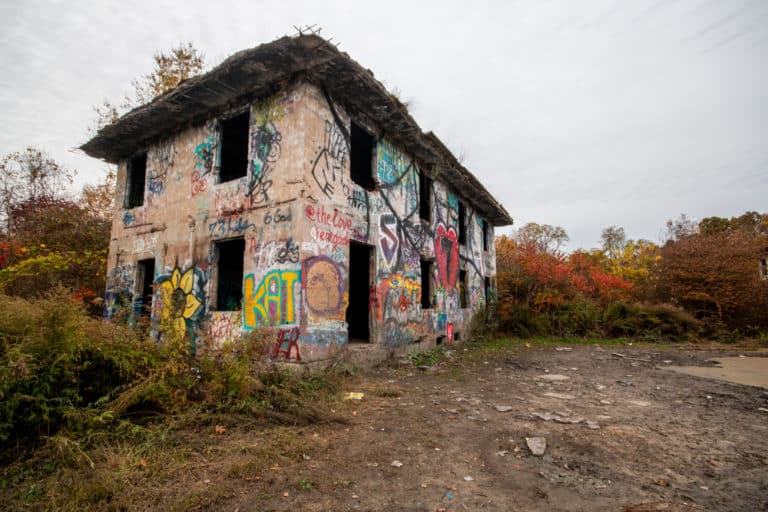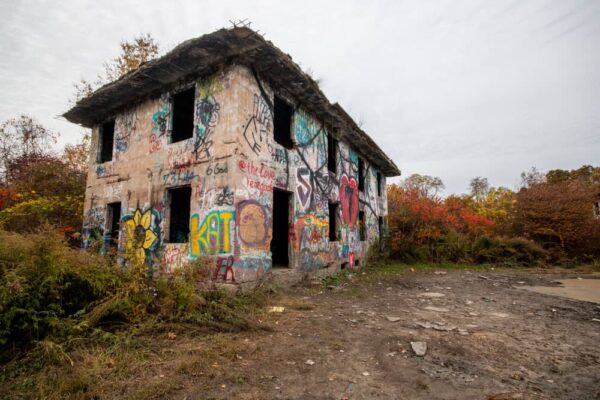 Concrete City is located in Luzerne County near Nanticoke and was once company housing for select employees that worked at the nearby Truesdale Colliery. It opened in 1911 with 20 duplex homes.
By all accounts, this was a pleasant and desirable community to live in, though it was short-lived due to plumping and other issues. By 1924, the community was abandoned.
It would have been torn down then, but the concrete used to build the homes ended up being too difficult for even dynamite to destroy.
Today, the homes sit hidden in the woods on land owned by the city. It's amazing to tour the homes and think about what it would have been like to have lived in this community.
When visiting, make sure to be respectful as this is a historic site and attempts are being made to preserve it.
South Penn Railroad Aqueduct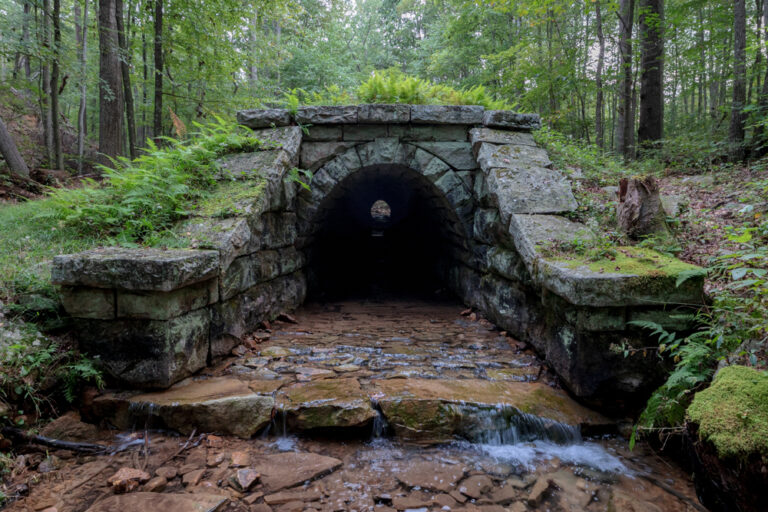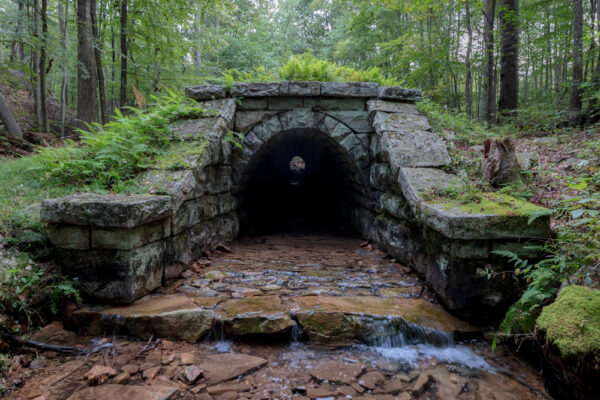 Located only a stone's throw from the Abandoned PA Turnpike, you'll find an abandoned railroad arch hiding deep in the woods.
Located along the Railroad Arch Trail, the South Penn Railroad Aqueduct sits at the end of a quiet and easy trail. This aqueduct was built for the South Penn Railroad, who also dug the tunnels of the nearby abandoned turnpike, though it never came to fruition and the projects were eventually abandoned.
Today, this approximately 200-foot arch looks in amazingly good condition and looks no worse for wear despite being over a century old.
Coplay Kilns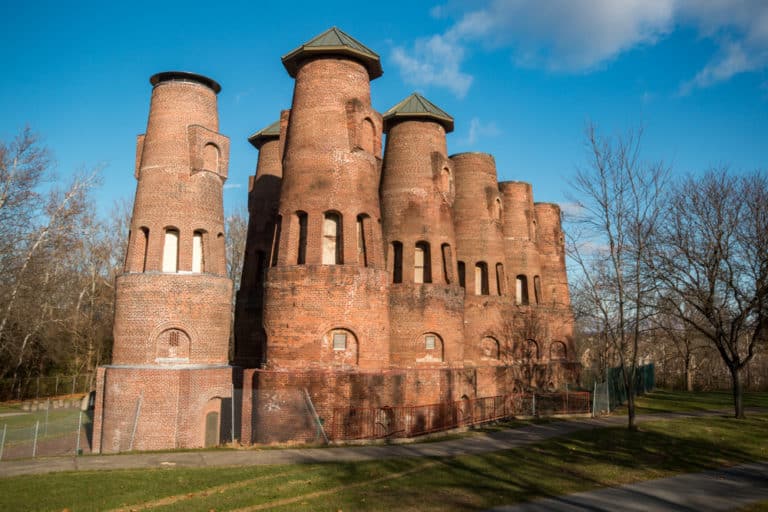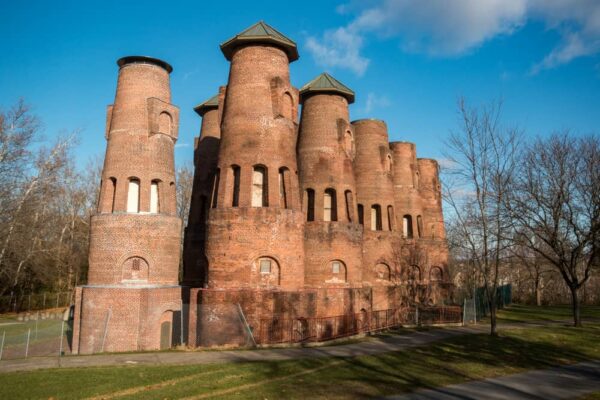 The Coplay Kilns are nine kilns that are the remnants of a large cement factory that was located on the outskirts of town. The Coplay Cement Company built the kilns in the early 1890s, and they were in use until 1904.
Today, the kilns sit in the middle of a park in Lehigh County, Pennsylvania. While access to the kilns is limited by a fence, it's still fun to walk around them and look at these beautiful ruins.
Bunkers of Alvira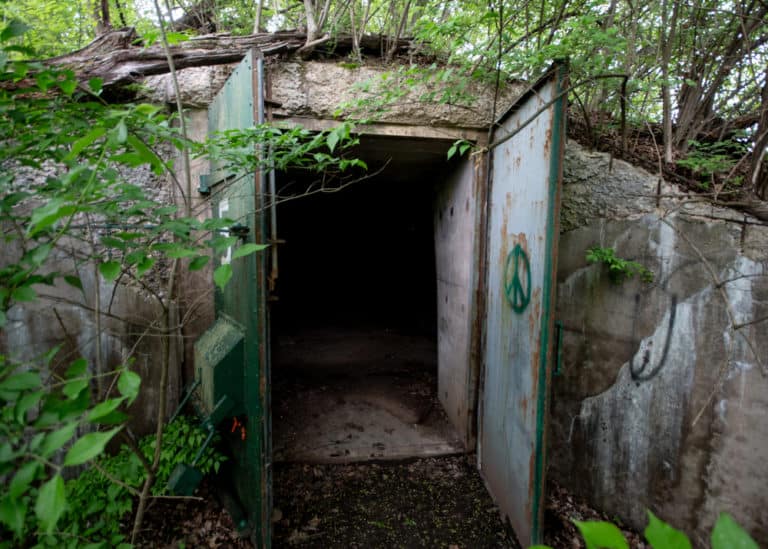 Located on state game lands a short distance south of Williamsport are the Alvira Bunkers. These bunkers were built to house explosive munitions as part of the Susquehanna Ordnance Depot. The depot was built on land that was once the town of Alvira before it was seized by the government for the depot.
Today, the bunkers are overgrown and hidden away in the woods of State Game Lands 252. While many are welded shut, a few are open. If you opt to go in, use extreme caution as there's no telling what else might be inside.
Yellow Dog Village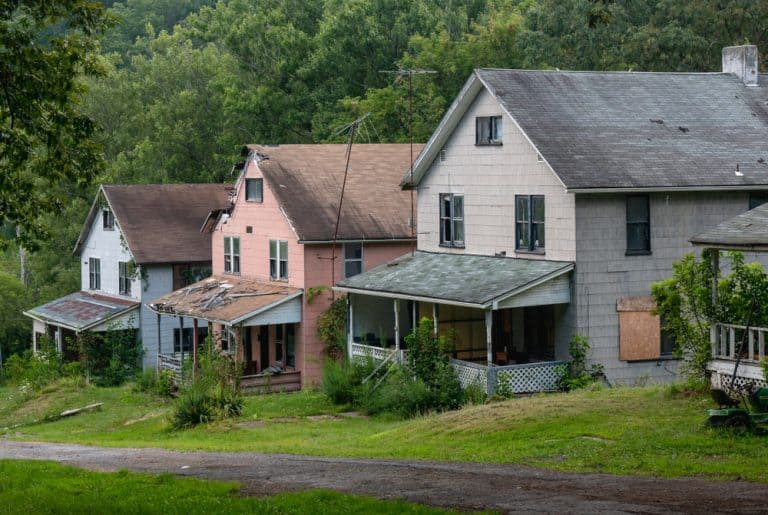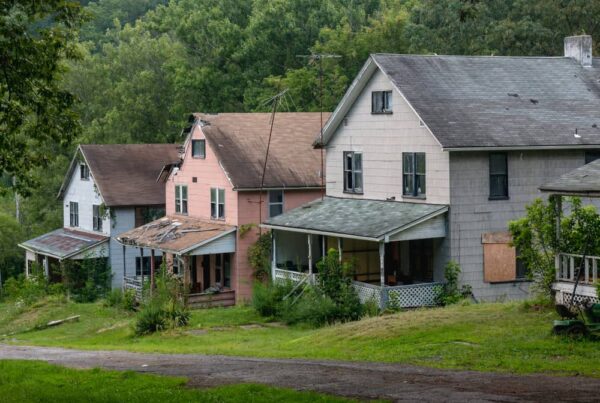 Yellow Dog Village is a former company town in Armstrong County, Pennsylvania. The buildings were built in the 1920s and 1930s for workers at the nearby limestone mine. The homes were lived in continuously until just a few years ago.
Sadly, the homes were left abandoned for over a decade and are now in a state of disrepair. Fortunately, however, the current owner is trying to refurbish the homes and turn them into a period homestay. While the property is typically closed to the public, the owner often lets visitors roam around with prior permission.
Note: As of late 2021, it appears that Yellow Dog Village is for sale. The status of visitors being allowed is unknown, but I assume that it is currently closed to exploration. Please do not trespass.
Bethlehem Steel Stacks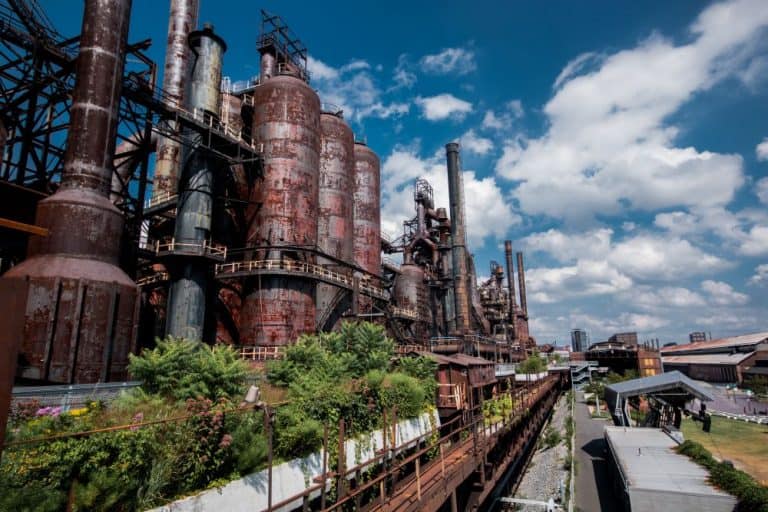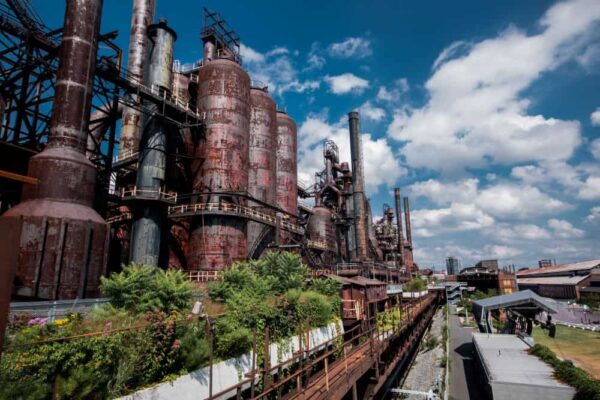 The Bethlehem Steel Stacks in the Lehigh Valley are one of the most impressive abandoned places in Pennsylvania. Constructed in 1915, this series of five blast furnaces was part of the large steel mill here in Bethlehem. After being closed in 1995, the Steel Stacks were abandoned for many years.
Today, they are part of an entertainment complex, but still provide a lot of interest for lovers of abandoned industrial sites. While you can't go into the furnaces, an elevated walkway allows visitors to get a close up look at these blast furnaces and peer inside their rusty confines.
Hunting Lodge in Linn Run State Park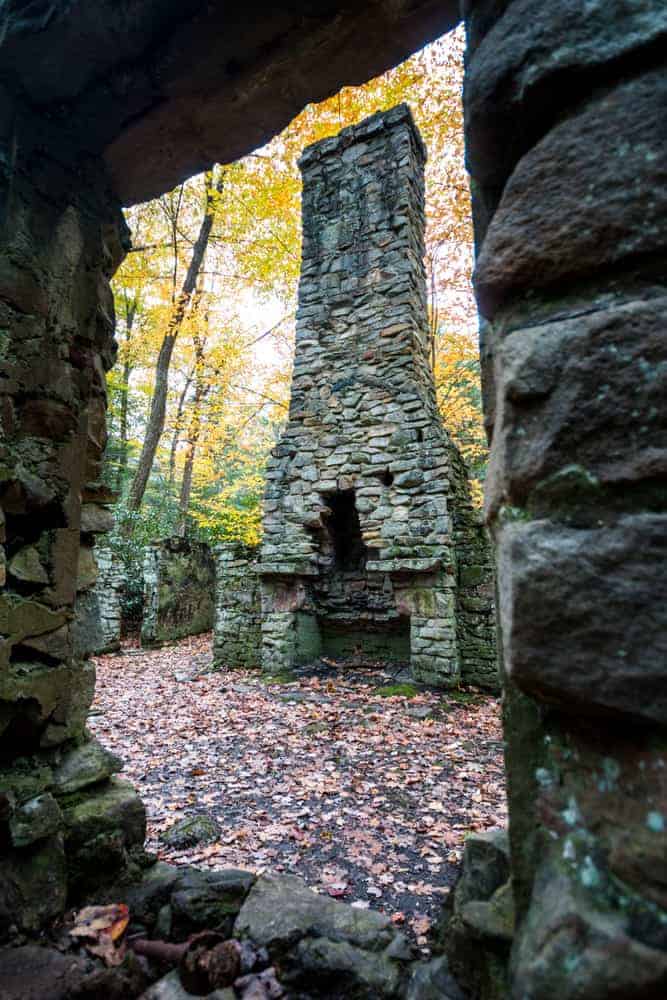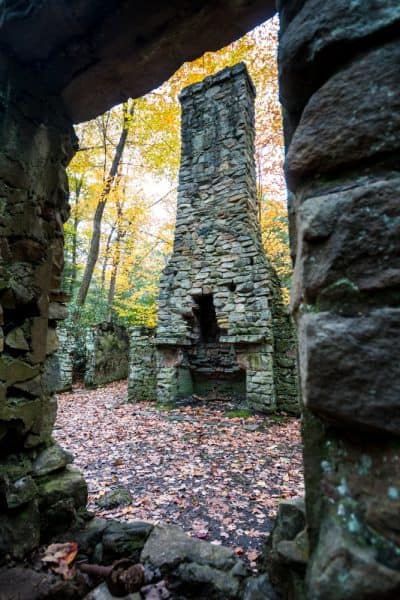 Located in southwestern Pennsylvania, Linn Run State Park is home to the beautiful ruins of a hunting lodge. To be honest, very little is known about the origins of this ruin, but it's still a lot of fun to explore the stone shell of this building.
Reaching the lodge is quite easy along the Flat Rock Trail, which offers a lot of beauty in addition to this abandoned site.
Colonial Springs Bottling Plant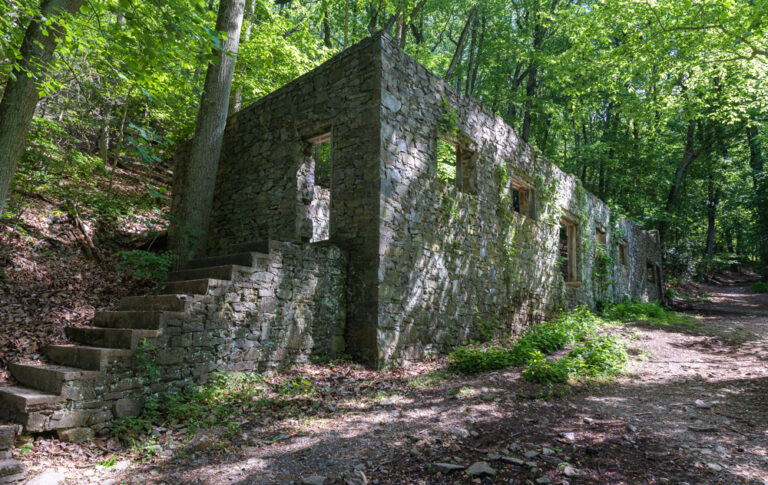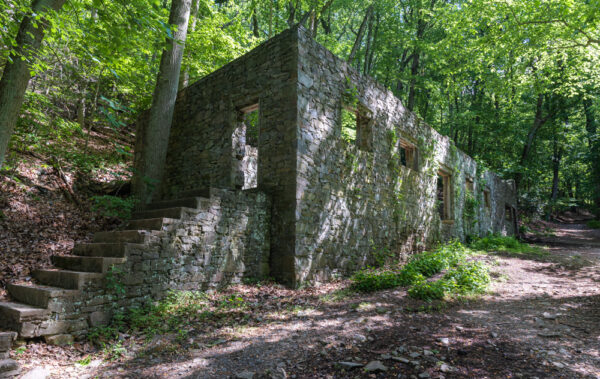 Hidden deep in the woods of Valley Forge National Historical Park near Philadelphia, you'll find the ruins of an early 20th-century bottling plant.
The ruins of the Colonial Springs Bottling Plant are located along the Mount Misery Trails in the little-visited western side of the park. Springwater still runs through this building, creating one of the most unique abandoned places in PA.
While hiking the trails here, don't miss the nearby historic dam and covered bridge along Valley Creek.
Rockland Furnace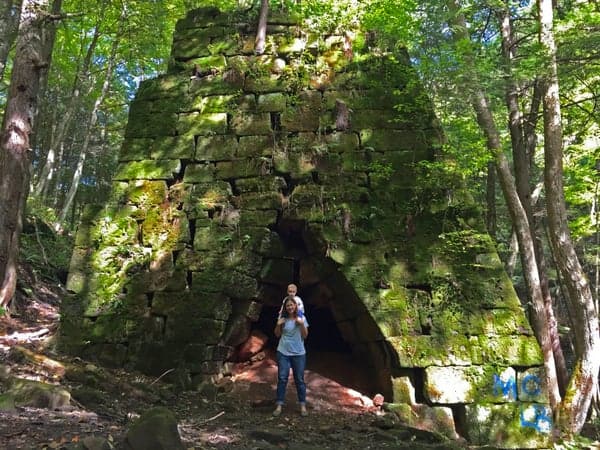 Pennsylvania has dozens of historic iron furnaces. However, few have been left alone in the middle of nature like Rockland Furnace. Located in Venango County, the furnace sits about a hundred yards downstream of Freedom Falls.
Rockland Furnace dates to 1832 and was in operation until 1854. Today, it sits abandoned in the woods just waiting for people to come and explore it.
Pioneer Tunnel Coal Mine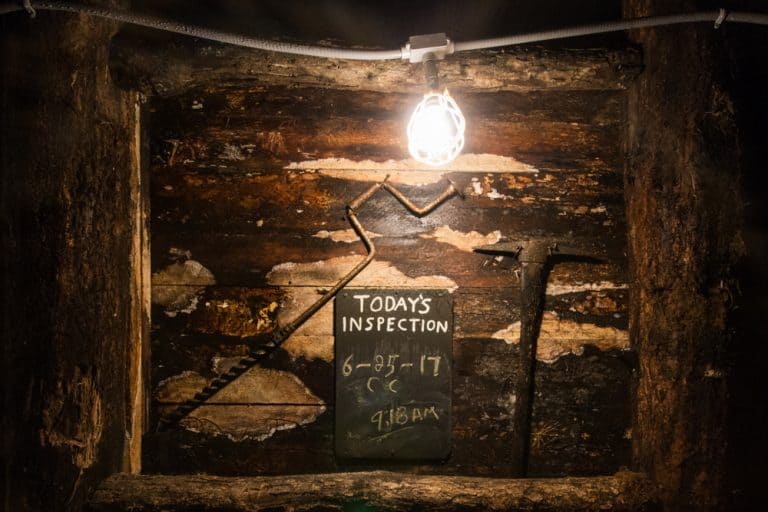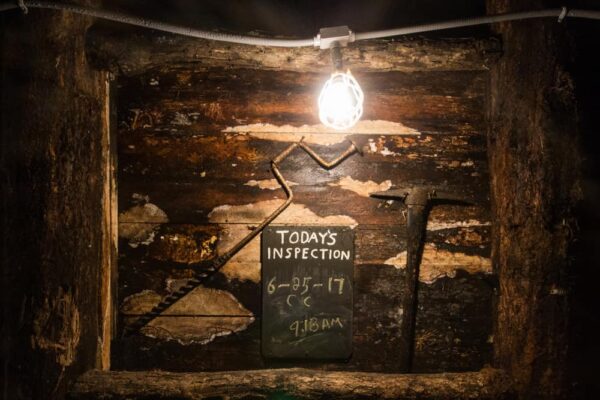 Located just a few miles from Centralia, Pioneer Tunnel Coal Mine is a once-abandoned mine in the heart of Pennsylvania's coal region. From 1911-1931, this mine operated on the outskirts of Ashland, PA.
When the mine closed in the early 1930s, it was thought to be a temporary closure, so all the equipment was placed inside the mine before it was closed. However, the mine never again reopened as an active coal mine.
Fortunately, a group of local residents decided to open this abandoned mine to tours in 1962. Since the mine was closed with the plan of reopening, much of the original mine equipment is still present.
Camp Sideling Hill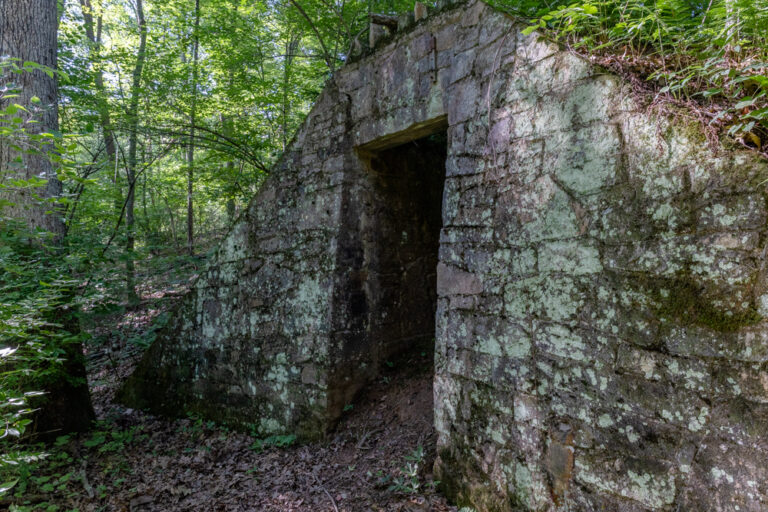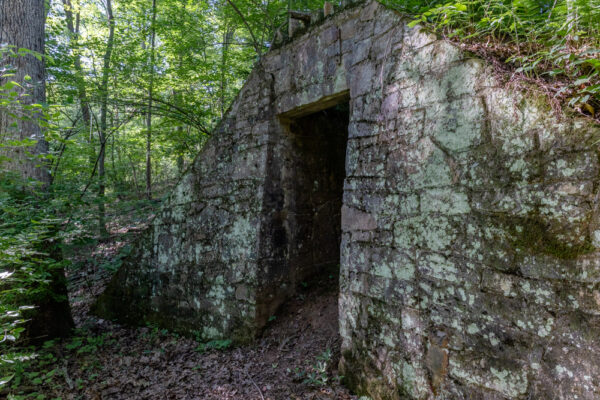 Camp Sideling Hill is the second abandoned POW camp from World War 2 on this list. While it's not quite as well preserved or as well documented as Camp Michaux, it's still a fascinating spot to visit, especially since it's just around the corner from the aforementioned Abandoned PA Turnpike and South Penn Railroad Aqueduct.
This camp was used by four different groups in the 1930s and 1940s, culminating with usage for German POWs in the mid-1940s.
Today, signs offer a self-guided walking tour through the ruins of this camp for visitors wanting to learn more about this unique historic spot.
Scranton Iron Furnaces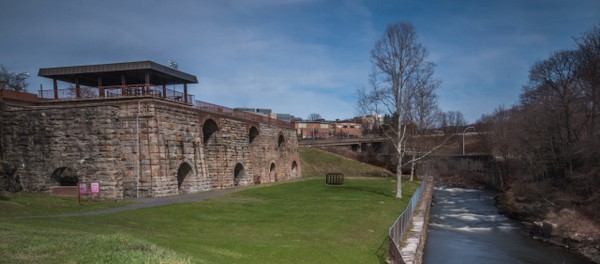 Downtown Scranton is home to four of the best-preserved iron furnaces in Pennsylvania. The Scranton Iron Furnaces were built in the 1850s and in operation until the early 1900s.
While visitors aren't allowed to go inside the iron furnaces, it's fascinating to walk around the outside and to look down into them from above while imagining how they helped shape America.
Number 9 Coal Mine and Museum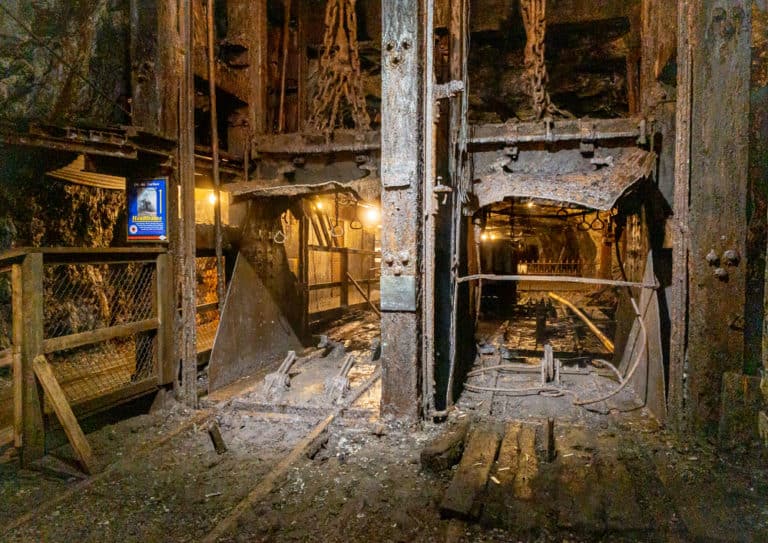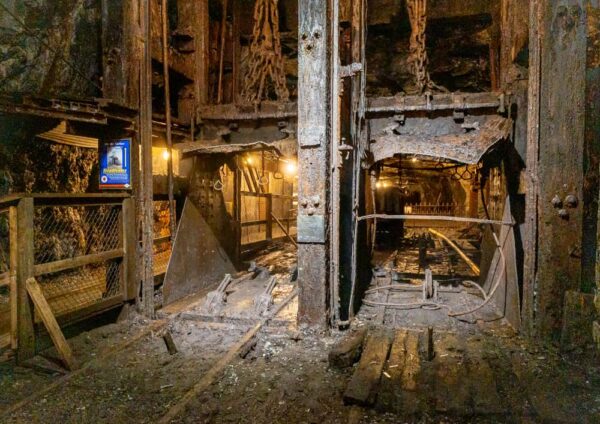 I've mentioned several other abandoned coal mines on this list, but the Number 9 Coal Mine and Museum in Carbon County might be my favorite.
Opened from 1855 until 1972, this was the longest active anthracite coal mine in the world and had tunnels as deep as 800 feet below the ground. Visitors access the mine via a very cool railcar.
In addition to learning how a coal mine worked, the Number 9 is interesting because it contains several abandoned buildings and apparatuses within the mine itself. My favorite is the giant elevator that once took miners deep underground.
Seeing this piece of history is well worth the cost of the tour.
Westinghouse Atom Smasher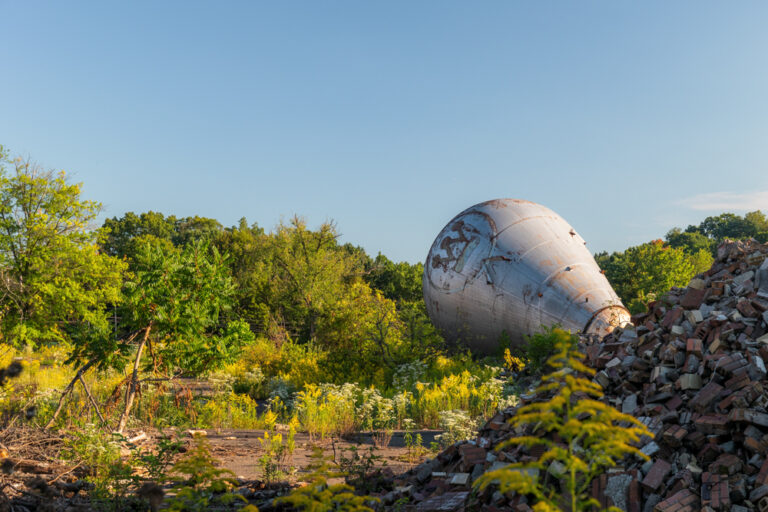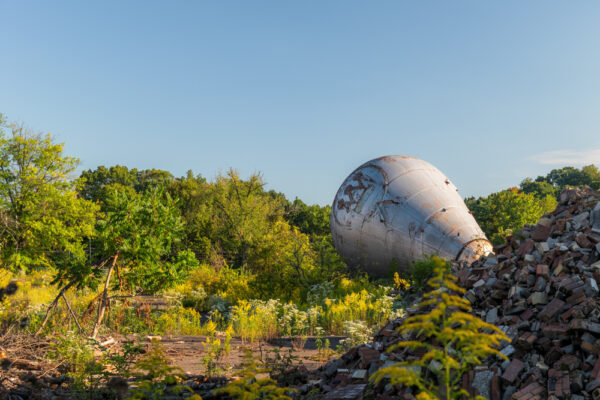 The Westinghouse Atom Smasher can be found laying on its side in a residential neighborhood east of downtown Pittsburgh. Unfortunately, this spot is surrounded by a chainlink fence, so you'll have to view it from a distance, but it's still a really neat spot to visit.
Known officially as a Van de Graaff Generator, this was the first industrial generator of its kind and was built in 1937. It was used as part of nuclear power experiments until the late 1950s.
Today, it's laying on its side around piles of bricks waiting for hopeful restoration.
National Iron and Steel Museum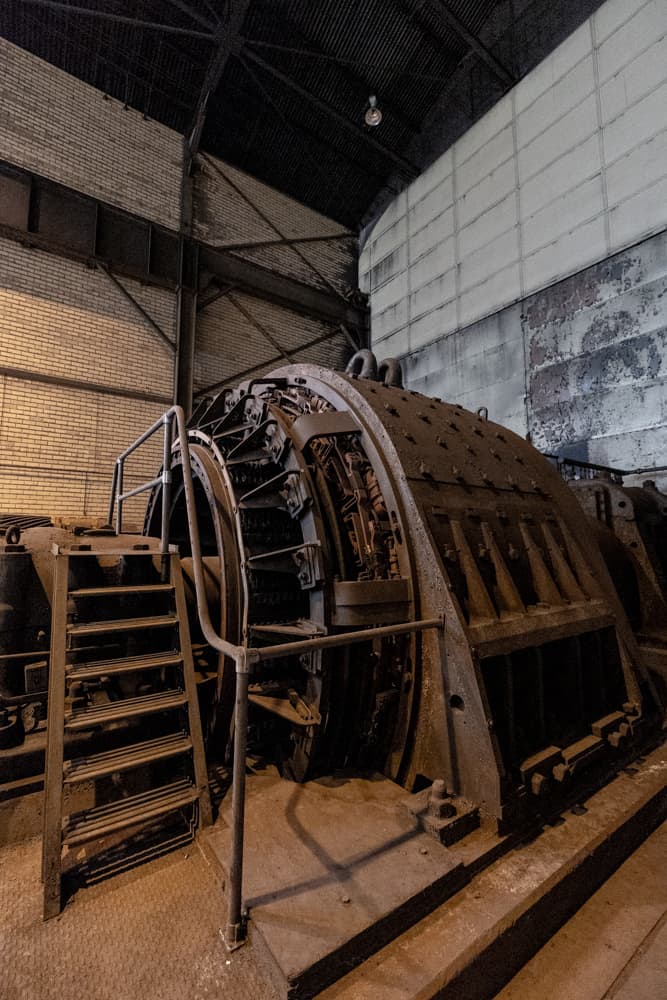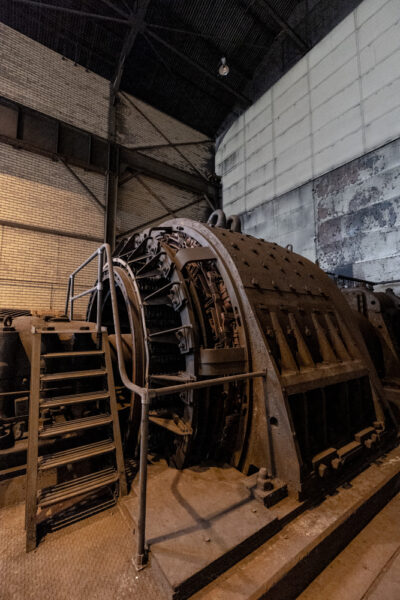 The National Iron and Steel Museum in Coatesville isn't abandoned in and of itself. In fact, it preserves several important buildings in the Lukens Historic District.
However, the site is also home to two long-closed steel mills that can be seen on tours of the museum.
The main abandoned building here is the 120″ Mill Motor House. Built in 1947 and operating until 1983, this building could put out ten-foot pieces of steel and still retains its giant crane and power generating station. This is definitely an abandoned place in PA to not overlook when traveling around the state.
W.A. Young and Sons Machine Shop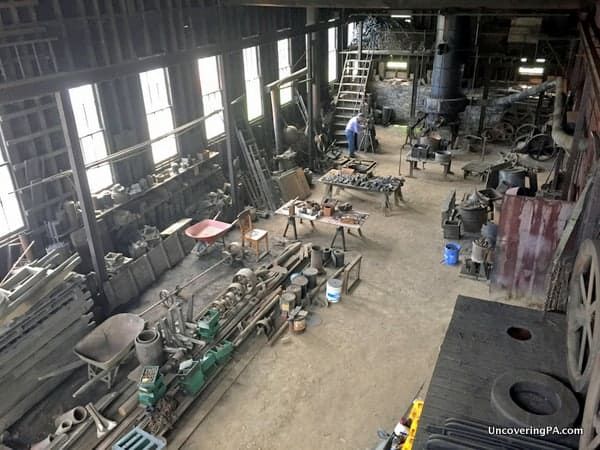 Located a short distance south of Pittsburgh in Rices Landing, PA, you'll find the W.A. Young and Sons Machine Shop.
This shop was built in 1900 to repair boats along the nearby Monongahela River, but soon shifted its focus to railroad equipment and just about anything mechanical that needed fixing in town. In the 1960s, the shop closed for good, simply shutting their doors and walking away.
Today, this perfectly preserved shop looks just as it did when it closed 60 years ago and offers the chance to see what a mid-century machine shop would have been like.
Turn Hole Tunnel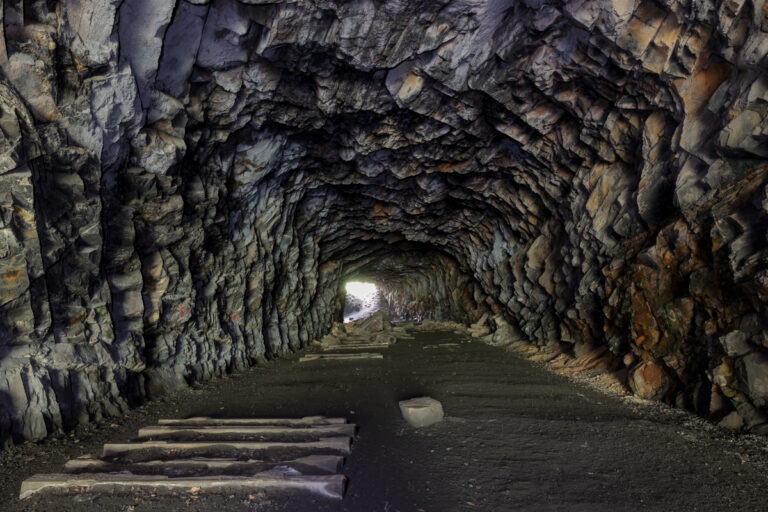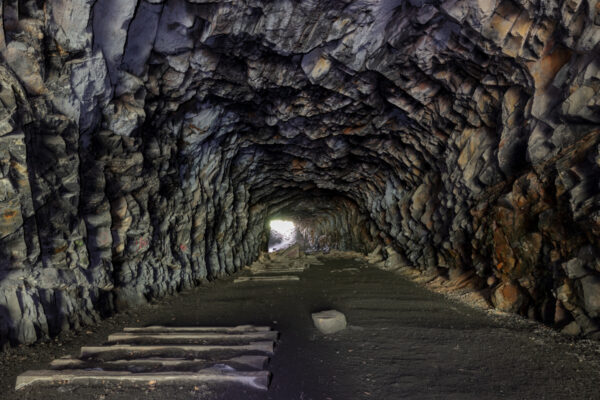 The Turn Hole Tunnel is located just outside of Jim Thorpe, Pennsylvania in Lehigh Gorge State Park (next to the trailhead for the now-closed Glen Onoko). Of all the abandoned train tunnels in PA, this might be the easiest to reach as it's located directly adjacent to a large parking lot.
This tunnel was opened in 1886 by the Lehigh Coal and Navigation Company and carried trains until it was abandoned in 1956. It is nearly 500 feet long, and visitors can walk through the tunnel, keeping an eye out for abandoned tracks along the way.
At the end of the tunnel, you'll find a spectacular view overlooking the Lehigh River.
Do you have a favorite ruin or abandoned place in Pennsylvania that you can legally explore and wasn't on this list? Let us know in the comments below.
(Note: While to the best of our knowledge you can legally these abandoned places at the time of publication, access can always change. Make sure to obey any signage you might see, and obtain owner permission or pay the admission fees where required.)