Disclosure: This article may contain affiliate links. We will make a small commission from these links if you order something at no additional cost to you.
While you likely think of Pittsburgh when you think of Pennsylvania's steel industry, PA has a rich industrial history throughout other regions of the state. One such spot can be found at the National Iron and Steel Heritage Museum in Coatesville, PA.
The National Iron and Steel Heritage Museum is located in southeastern PA's Chester County about 40 miles west of Philadelphia.
The museum is located within the Lukens Historic District and has a history dating back over 200 years, to the Brandywine Iron and Nail Co. started by Isaac Pennock in 1794.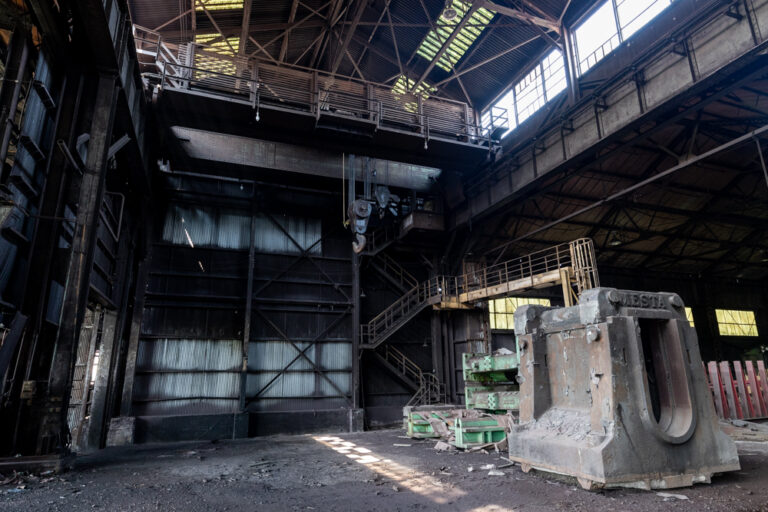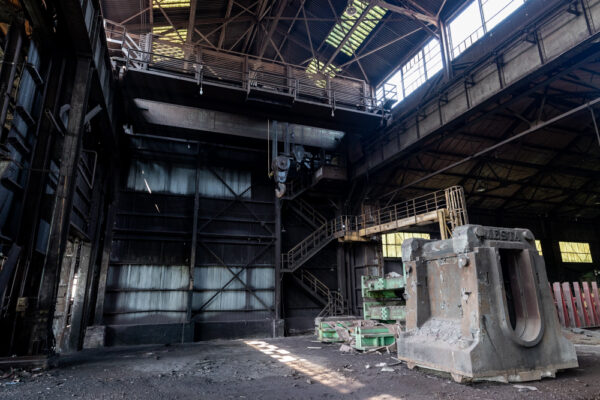 In 1825, Isaac Pennock's daughter, Rebecca Lukens took over ownership of the company after the death of her father and husband becoming America's first female industrialist. While there were legal challenges, Rebecca was the owner of the company and heavily involved in the business, a rarity for a woman in the first half of the 19th century.
After Rebecca Lukens' death in 1850, the company changed ownership several times, eventually becoming known as Lukens Steel, a name it would carry until 1998 when the company was sold to Bethlehem Steel.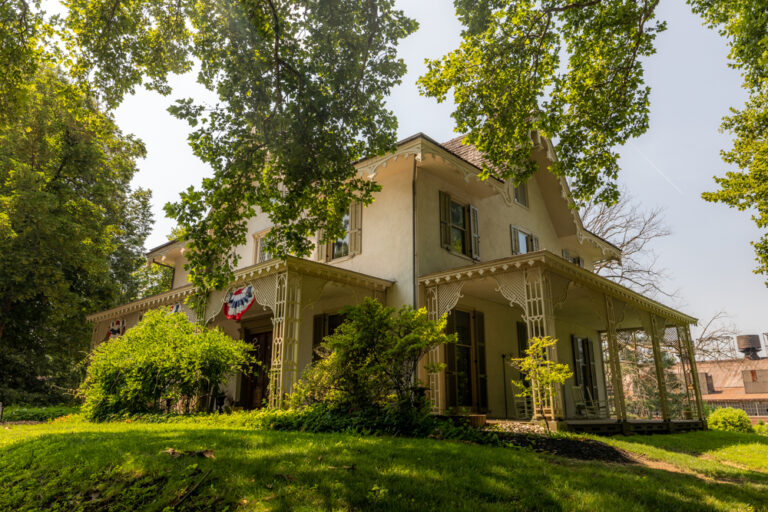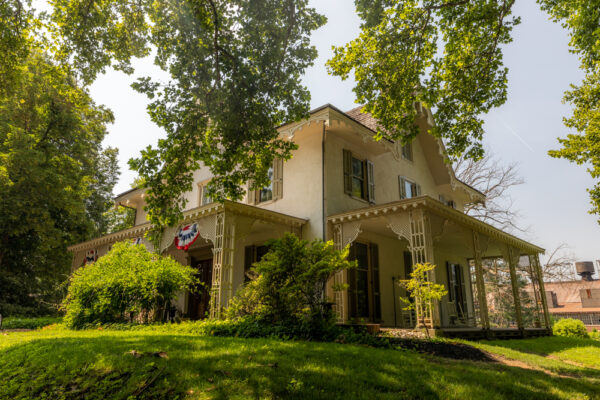 Today, several historic structures still stand on the site including three homes and the Lukens Executive Office Building. There is also a closed steel mill where visitors can learn how steel was made on the site in the 20th century and a newly-opened visitor center.
The first stop for any visit to the museum is the Lukens Executive Office Building. This building was constructed in 1902 and was once the headquarters for Lukens Steel. Today, it houses not only the museum but also several private companies (so make sure to be respectful of those businesses while looking at the office building).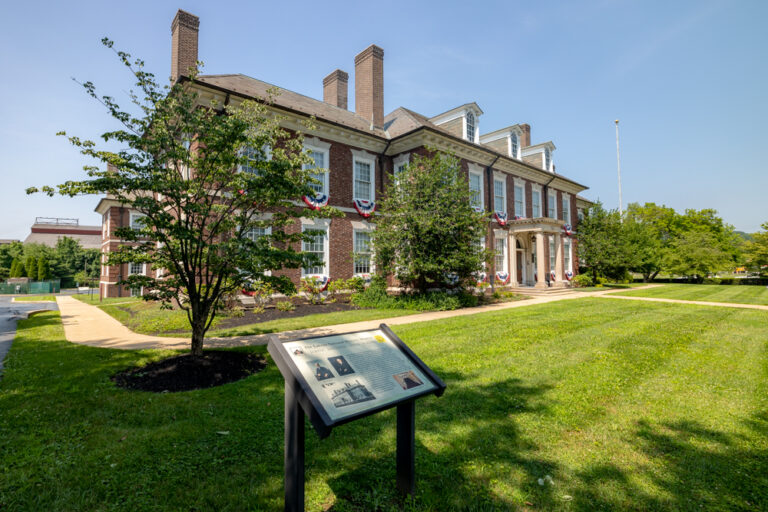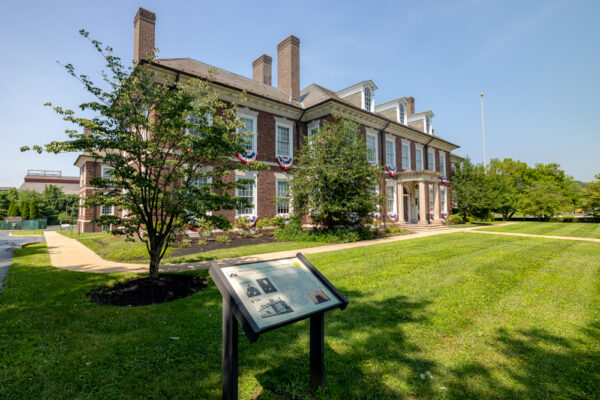 Before going in, however, make sure to check out one of the most historically significant pieces of history in the region.
Located between the parking lot and the historic steel mill, you'll see a giant piece of steel that looks like a trident This is one of the steel supports, known as trees, that once held up the first floors of the World Trade Center buildings in New York City.
One of the most iconic scenes from the aftermath of the destruction there was these trees still standing amidst the wreckage.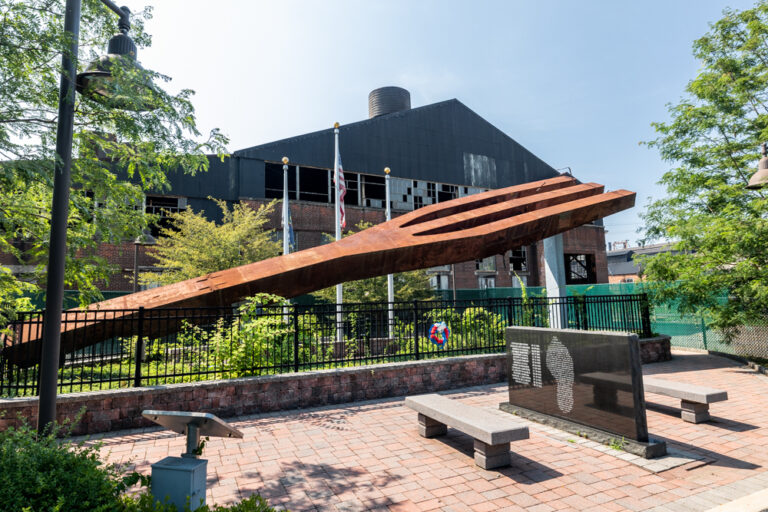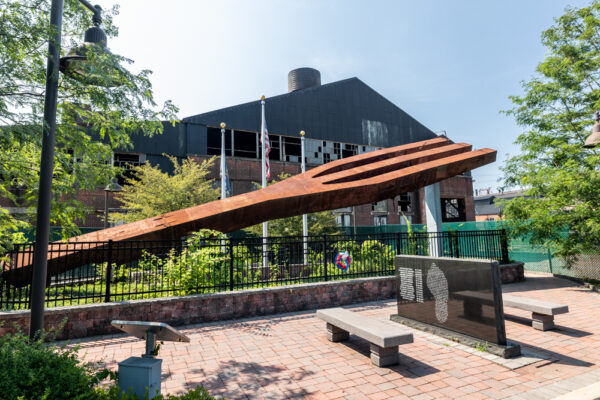 These steel trees were made by Lukens Steel in the 1960s and came back in 2010. While the museum has about two dozen of these, the rest are awaiting use in a memorial that will be located on the site.
Make sure to take a moment and take in this amazing piece of American history.
Once you've finished paying your respects, move over to the office building. While the Lukens Executive Office Building is beautiful on the outside, it's at least as stunning on the inside.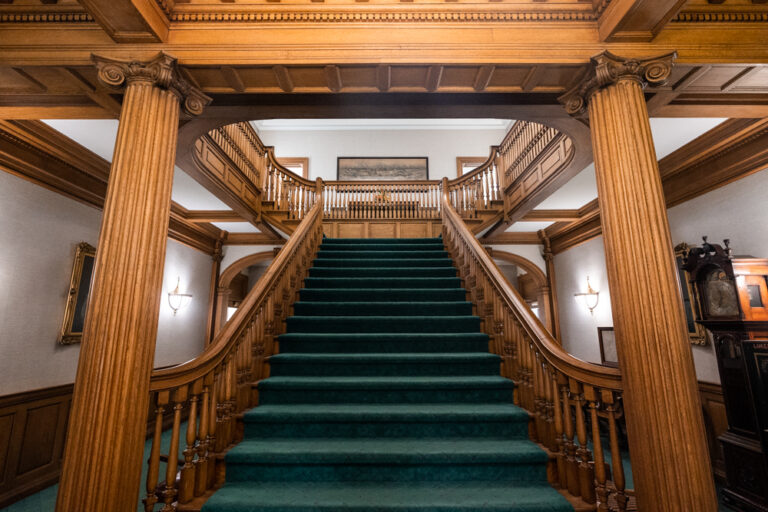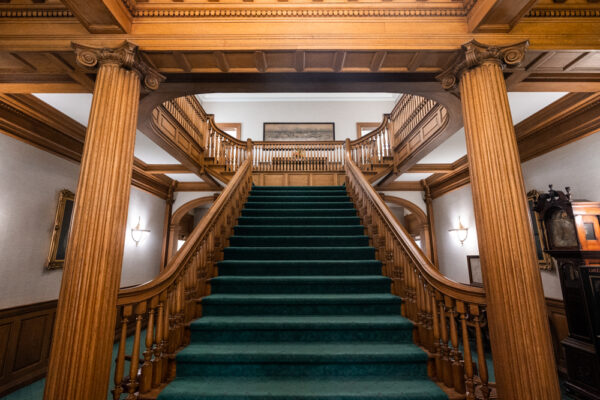 While the large wooden staircase is the most noticeable focal point of the space, there is a lot to see the lobby area including artwork by Klaus Grutzka, a painter of industrial sites around the United States.
In a room off of the lobby, there are artifacts from Lukens Steel that can be browsed, as well as four films about the steel industry that rotate through on the room's TV.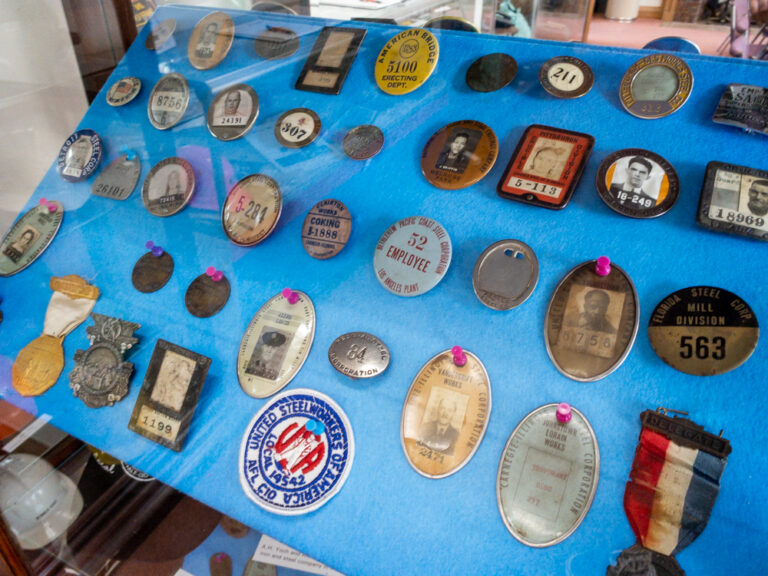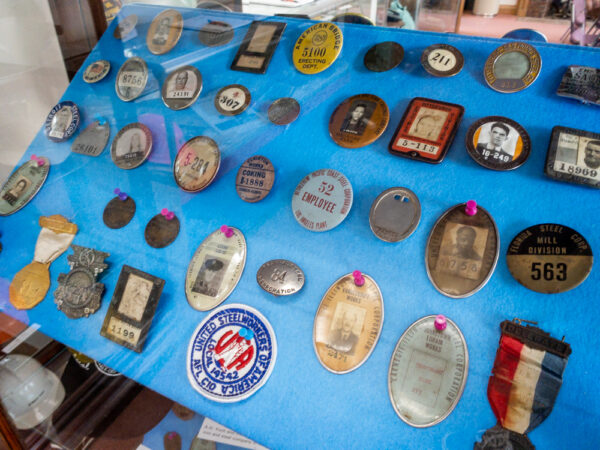 From the office building, head over to the visitor center, which was first opened to the public in the summer of 2021.
Inside this space, you'll find a great collection of artifacts and dioramas that tell the story of this site's 200-years of history, as well as offering great information about how steel and iron were made in the past.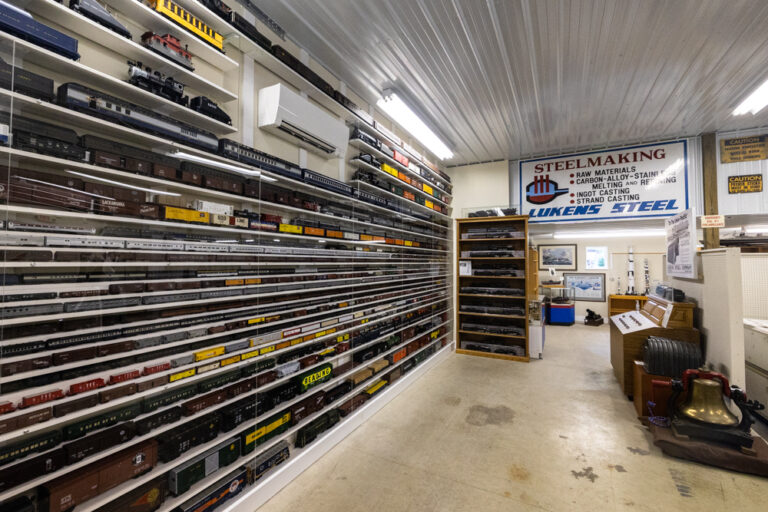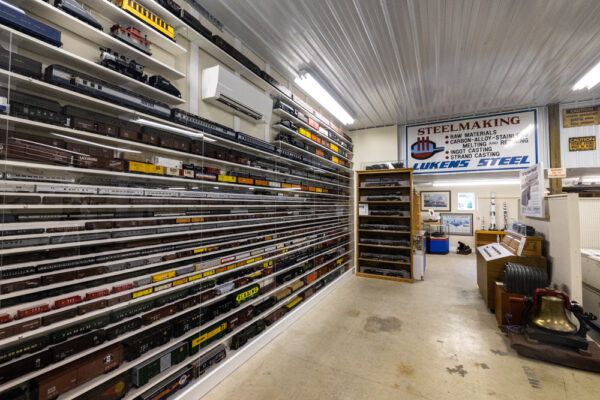 I especially enjoyed the diorama of an early 19th-century rolling mill and the large collection of model trains.
The rest of the exhibits at the National Iron and Steel Heritage Museum are done on a choose-your-own-adventure offering. There are three areas that can be toured at the museum and you can add any of them that you'd like (or none at all) to your visit for an additional cost per tour.
These include, at the time of publication in September 2021, two iron master homes, Terracina (built in 1850) and Graystone Mansion (built in 1889). You can also tour the 120″ Mill Motor House that was constructed in 1942.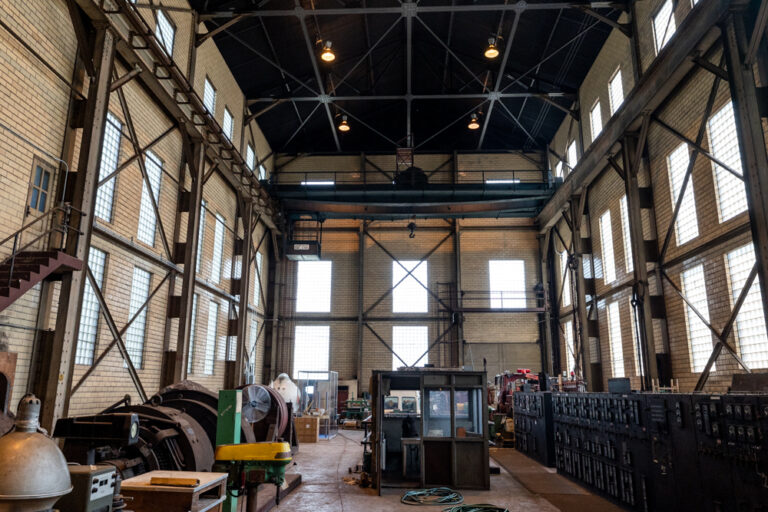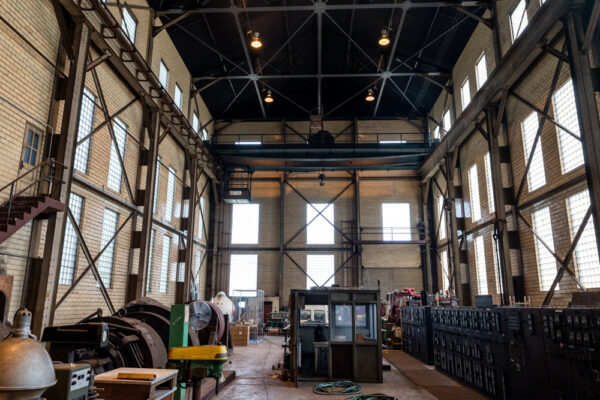 While I would have loved to have toured each building, I was on a tight schedule during my visit, so I opted to just tour the steel mill.
This historic 120″ Mill Motor House in many ways looks abandoned, and it's the sort of place that I could spend hours taking photos. In fact, if you love taking photos of industrial sites, you definitely won't want to miss this part of the tour, even if options for taking photos are a bit limited since the tour has to keep moving.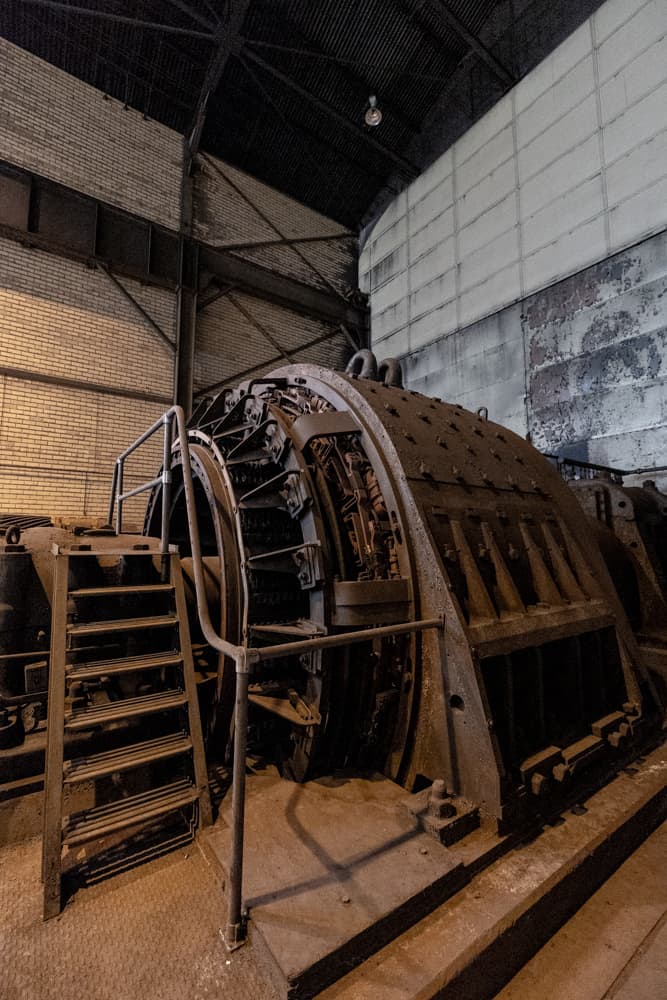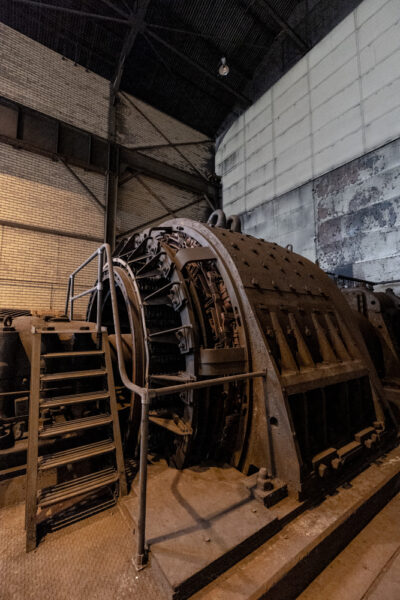 The motor house was in operation until 1983 and could roll out up to 10-foot wide pieces of steel. The steel rolled in this building was used in everything from battleships to bridges.
Inside this giant building, you'll see several impressive sights including the 1940s equipment that powered the mill, a giant crane, and a large collection of steel making and testing equipment.
And, even though it's not technically abandoned, if you love visiting abandoned places in PA, this is a really neat spot to check out.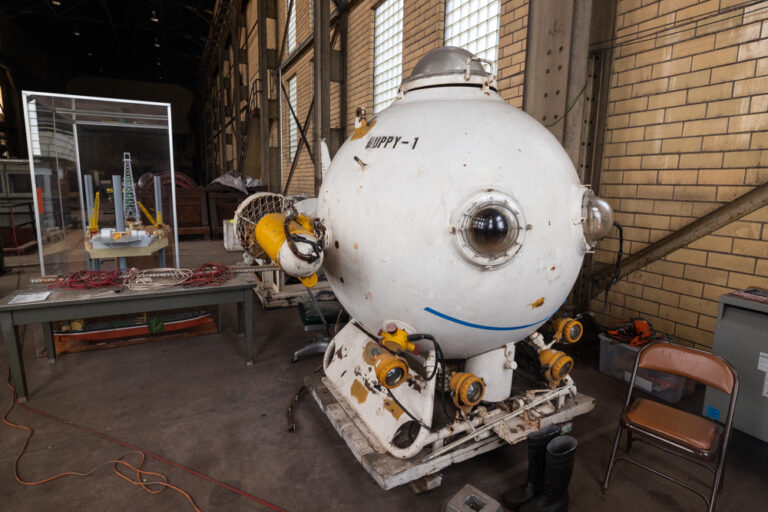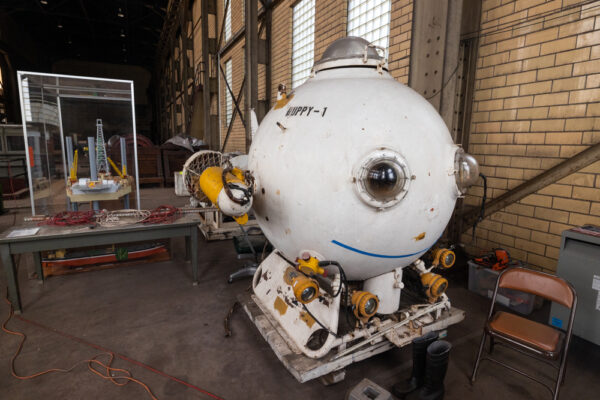 Also of note are several vehicles that are parked within the mill.
The most interesting is a Guppy Submarine, made with steel from this mill. This two-person submarine was on display for many years at the Independence Seaport Museum in Philadelphia before returning to Coatesville in 2018.
This submarine was built in the 1970s to inspect offshore oil rigs. Make sure to take a peek inside while exploring the building.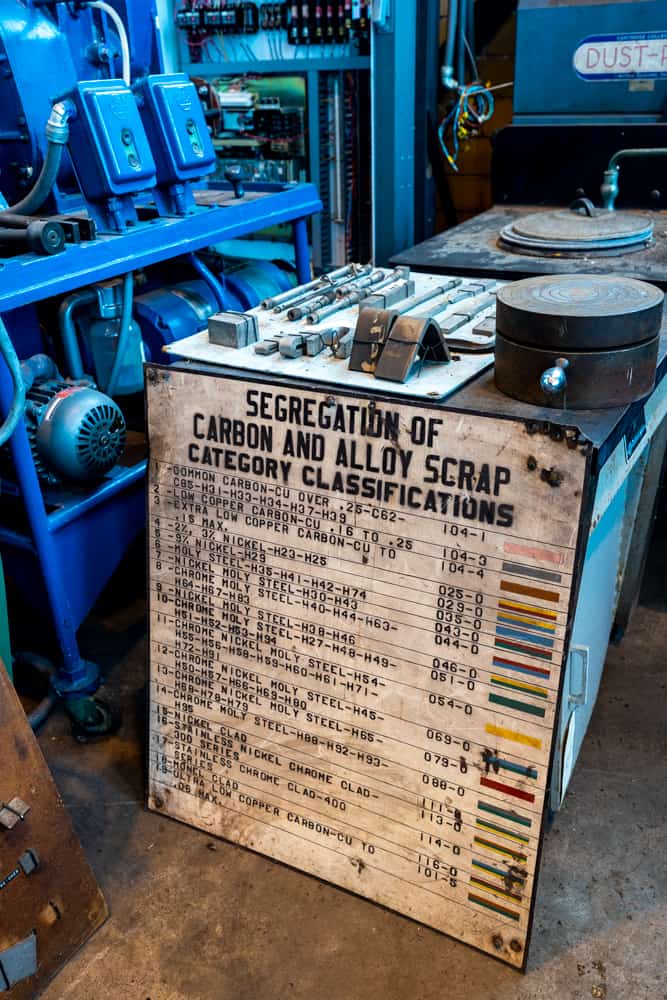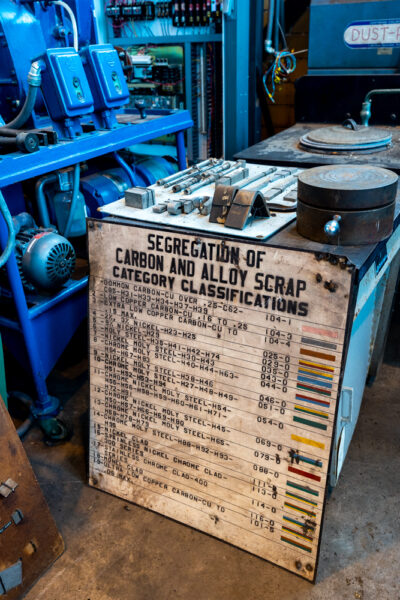 Overall, the National Iron and Steel Heritage Museum is a really neat spot to check out if you want to learn more about Pennsylvania's industrial past. And, whether your primary interest in visiting is how steel and iron were made, in photography, or even in the role that women played in the 19th-century industrial revolution, this is a really fascinating spot to visit.
My only real criticism is the cost of admission. While you can walk the grounds for free, tours here are going to run from $10 (to see the office building and visitor center) all the way up to $25 if you want to tour every open building on the property.
While I'd love to tour each of the buildings, it would be nice if they offered more of a discounted package for tours.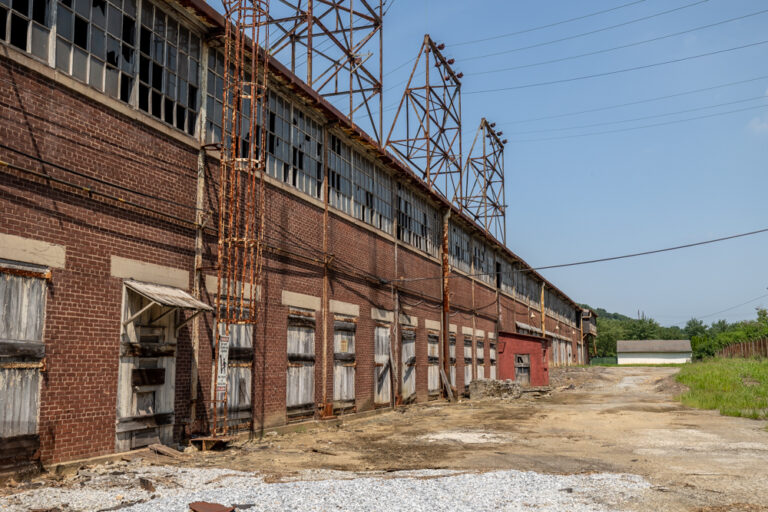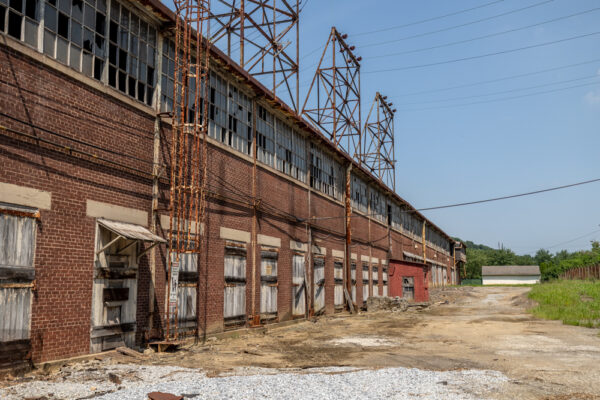 Because of that, my recommendation would be to do as I did and tour the Lukens Executive Office Building, the visitor center, and then pick one of the three historic buildings to tour, depending on your interest.
Nevertheless, price point aside, this really is a great spot and somewhere I definitely recommend checking out if you are exploring the Philadelphia suburbs.
Looking for even more spots to visit nearby? Check out the Hopewell Furnace National Historic Site, Victory Brewing Company, and the American Helicopter Museum.
---
National Iron and Steel Heritage Museum
Hours: Monday-Saturday: 10am-4pm
Guided Tours at 10am, 12:30pm, & 3pm

Cost: Adults: $15
Additional $5 per building toured

Website: SteelMuseum.org

Address: 50 S 1st Ave
Coatesville, PA 19320
See map for other area attractions.
---