Disclosure: This article may contain affiliate links. We will make a small commission from these links if you order something at no additional cost to you.
Let's just start by addressing the elephant in the room. If you looked at the picture above, you're likely saying, "Jim, you idiot. That's not a natural waterfall." And, you would be right. However, this man-made waterfall in New Hope, Pennsylvania, is so beautiful that I feel it deserves space on the site.
This waterfall is actually the spillover from the dam along the Aquetong Creek in New Hope Pennsylvania. In addition to the stone dam, what makes this waterfall so beautiful is the restored gristmill next to it that is now home to the Bucks County Playhouse.
These old buildings, combined with the beautiful dam, create the most scenic man-made waterfall I've come across in a long time.
The waterfall is along the Aquetong Creek, a very short creek that travels less than eight miles from Aquetong Lake to the Delaware River. The lake is fed by a natural stream that pumps out an impressive 2,000 gallons a minute, ensuring that there is almost always water flowing over the dam spillway.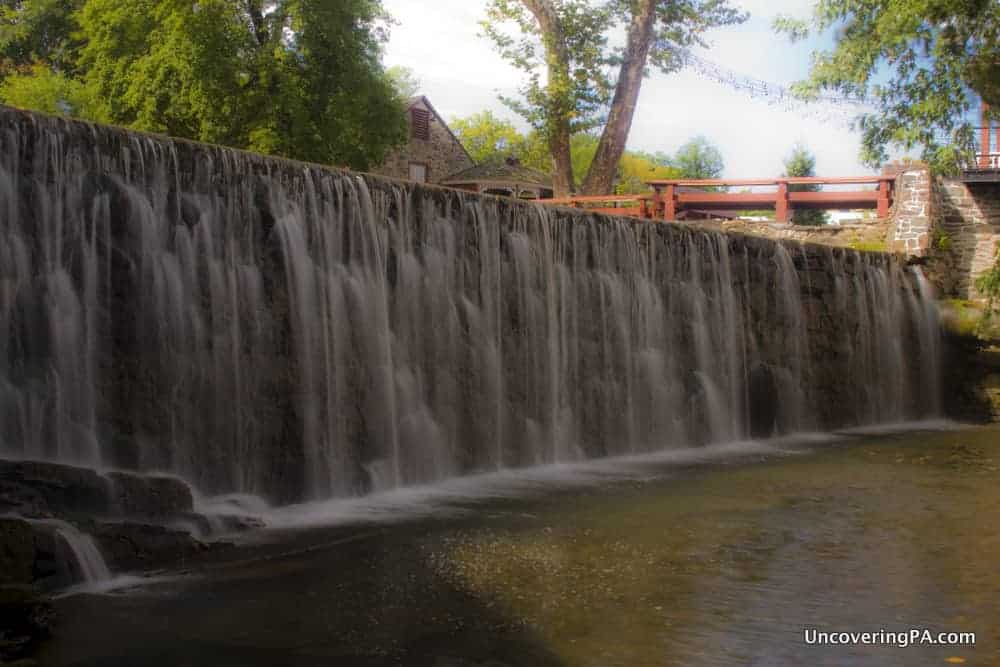 The falls themselves are roughly 10-12 feet tall and forty feet wide. Since this is a man-made waterfall, the water cascades straight down the stone wall, creating many small cascades that actually look really cool. Unfortunately, there are two pretty ugly pipes that jut out a bit at the bottom, but the beautiful old buildings above the falls make up for it, in my opinion.
Overall, while this isn't a natural waterfall, it's worth seeing because it's very easy to reach and quite beautiful. So, the next time you find yourself looking for something to do in Bucks County, make sure you take some time to check out this beautiful man-made waterfall.
However, if you're looking to see natural waterfalls, check out High Falls in Ringing Rocks County Park or the closest waterfalls to Philadelphia, PA.
Getting to the Waterfall in New Hope
The falls itself is located in the heart of New Hope, a quaint town full of great shops, restaurants, and the New Hope and Ivyland Railroad. It can be seen from above from the car and pedestrian bridge that crosses over the creek, or from the small outdoor cafe next to the Bucks County Playhouse.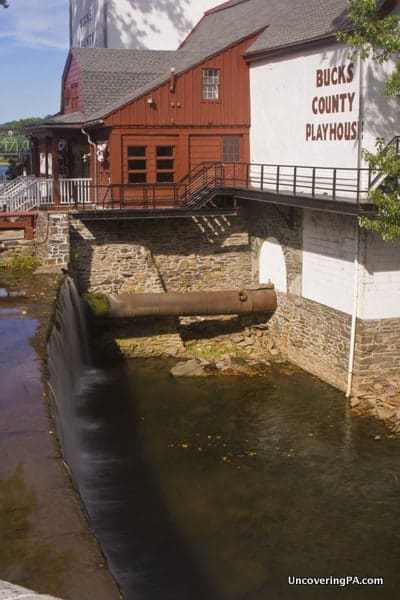 To see the falls from below, you'll have to find yourself around the back of the playhouse and walk upstream about 100 yards from the Delaware River. It appears that the Bucks County Playhouse keeps this area closed from time to time, so please obey any signage that you may see.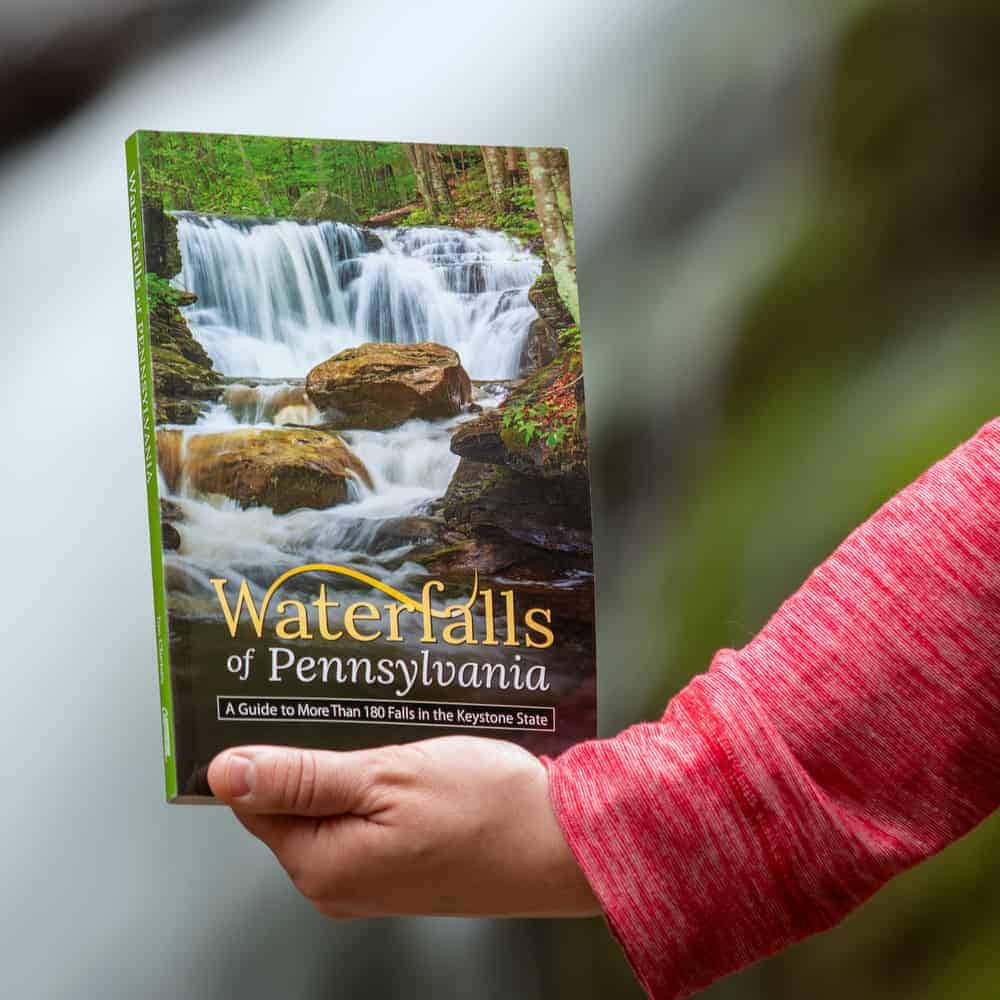 "Waterfalls of Pennsylvania" by Jim Cheney
If you love PA waterfalls, you won't want to miss this waterfall book from Jim Cheney, author of Uncovering PA, featuring more than 180 great waterfalls. Order it now on Bookshop.org or Amazon.
Parking is abundant in downtown New Hope, though it can be difficult to find a spot at times, especially on summer weekends. The falls are located at these coordinates, 40.362211, -74.950450, or you can just use the address for the Bucks County Playhouse, which is right next to the waterfall: 70 South Main Street, New Hope, Pennsylvania 18938.
[Click here for information on how to use the coordinates in this article to find your destination.]
Looking for more to do in the area? Check out Washington Crossing Historic Park, the Michener Museum, Stony Garden, and Fonthill. There are also some other great waterfalls near Philly.
See map for other area attractions.