Disclosure: This article may contain affiliate links. We will make a small commission from these links if you order something at no additional cost to you.
I've visited many waterfalls in PA, but there are none that I had to visit more often to actually see flowing than Bowling Alley Falls.
Bowling Alley Falls is a roadside waterfall located near Wyalusing in Bradford County, Pennsylvania.
This seasonal waterfall rarely flows well. In fact, I had to visit it three times to even see a trickle of water here. However, if you are able to visit it when water levels in the area are high, this is a very beautiful spot to check out.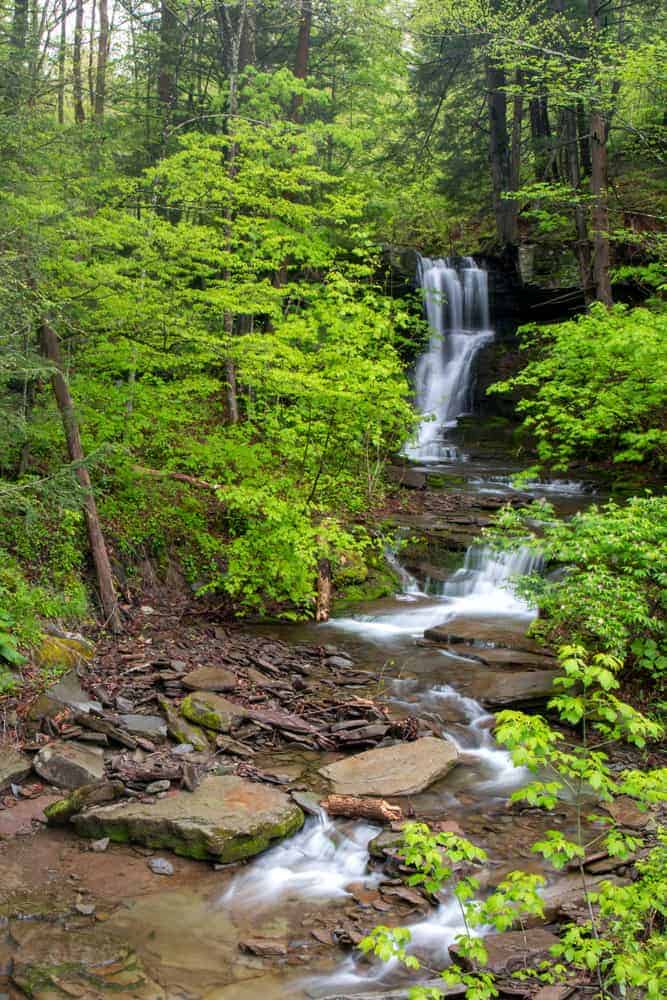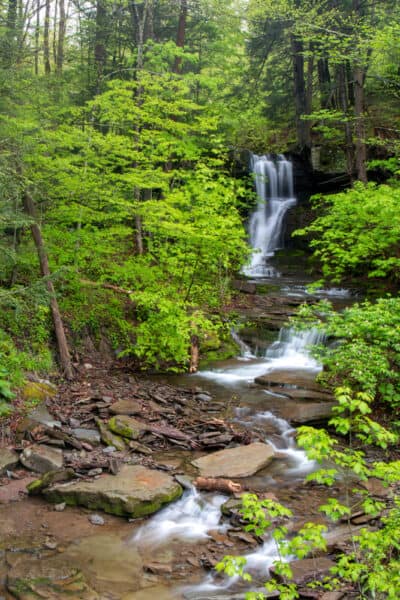 Bowling Alley Falls is a seemingly unnamed waterfall along a seemingly unnamed stream. It takes its name from the road that it's along, Bowling Alley Road. Interestingly, there appears to currently be no bowling alley along this road, but I would assume there was one in the past.
This waterfall is located at a nearly 180-degree turn in Bowling Alley Road at the following coordinates: 41.695959, -76.227249.
From Wyalusing, you'll turn onto Route 706 East, also known as Taylor Avenue. This is a right turn if travel west on Route 6 and a left turn if traveling east.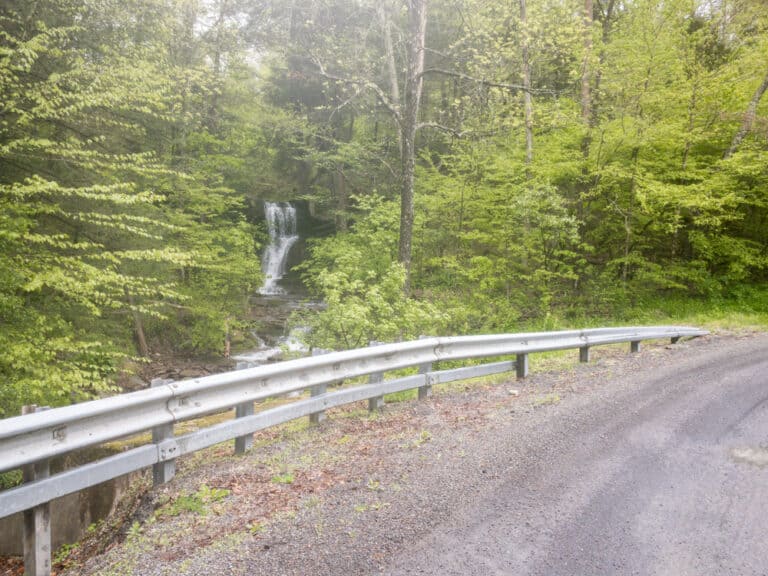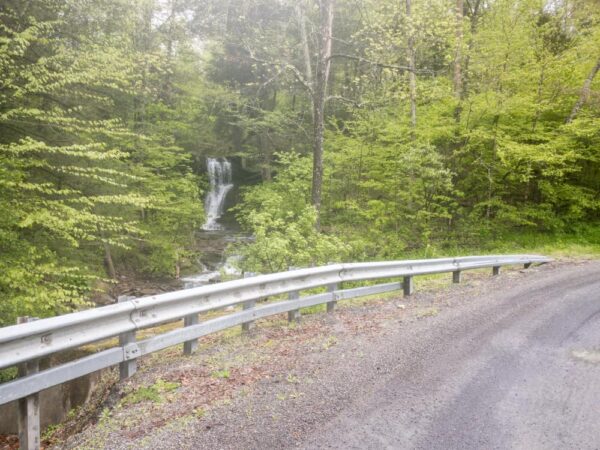 Travel for 2.8 miles before making a sharp right turn onto Turkey Path Road. Within a couple of hundred yards, bear to the right onto Bowling Alley Road.
Within a couple hundred feet, you'll come to a wide turn in the road. Bowling Alley Falls will be on your left in the middle of the turn.
When you get here, there is a bit of room to pull off to the side of the road on either end of the guardrail, but use caution if you do so.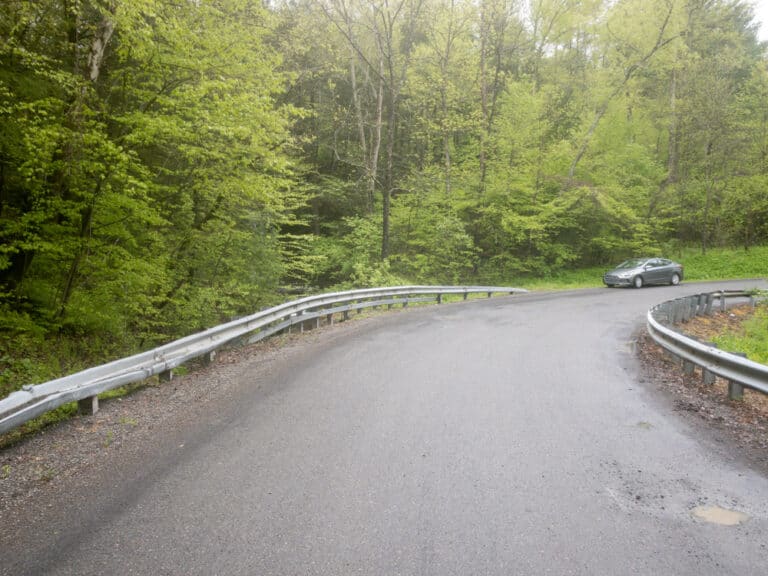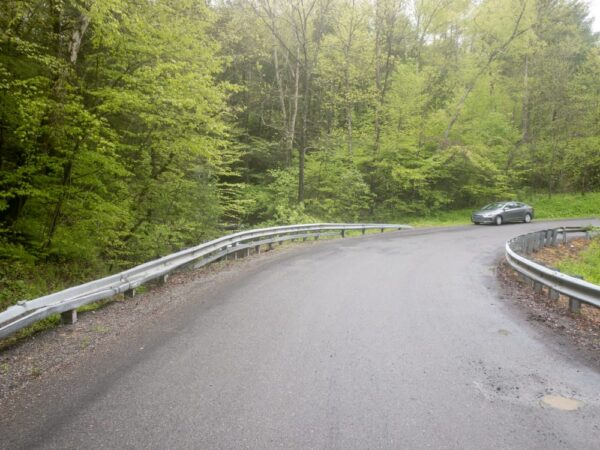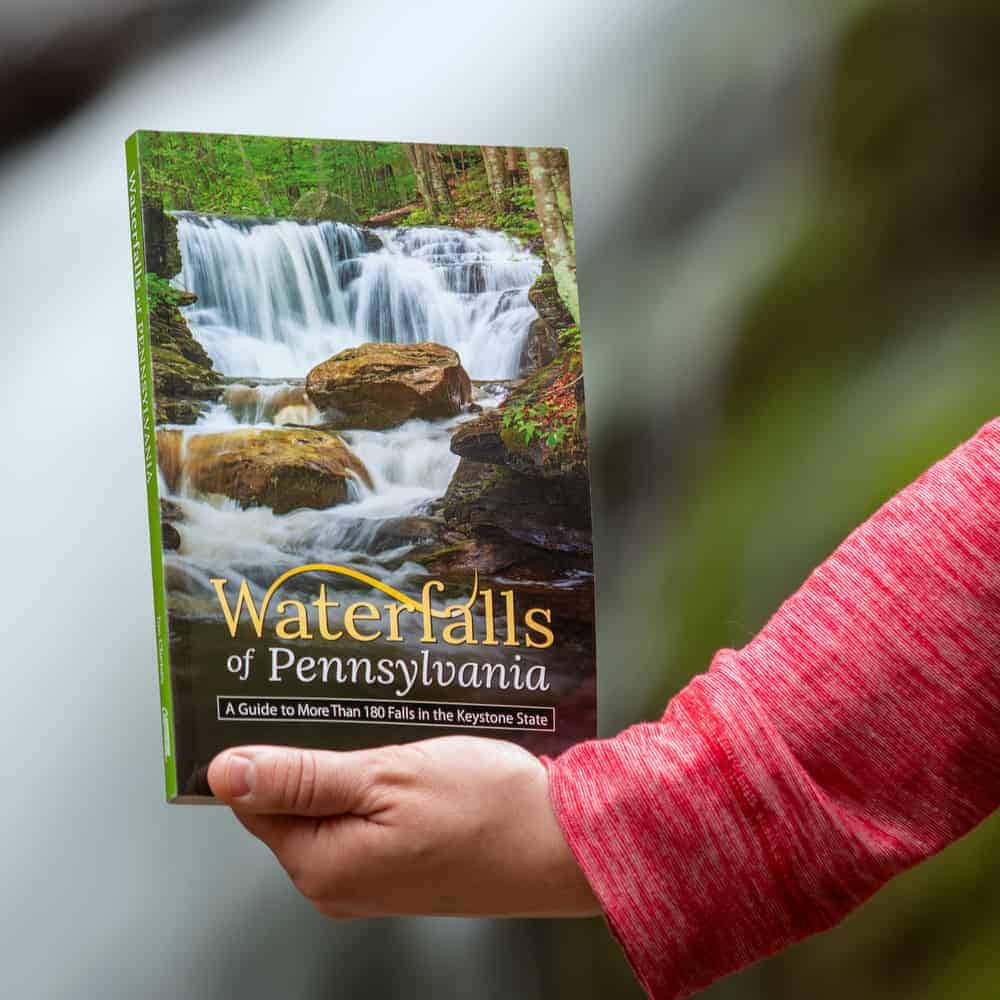 "Waterfalls of Pennsylvania" by Jim Cheney
If you love PA waterfalls, you won't want to miss this waterfall book from Jim Cheney, author of Uncovering PA, featuring more than 180 great waterfalls. Order it now on Bookshop.org or Amazon.
Also, keep in mind that this is a public road.
While it's not heavily traveled, the sharp bend in the road does make it a bit hard for cars to see here, so exercise caution if you hop out of your car to enjoy the waterfall for a few minutes or even if you just stop your car briefly.
Bowling Alley Falls sits about 50-75 feet off of the road and can be easily seen from the roadside. The water here drops about 10-12 feet with a small shelf about 1/3 of the way down the waterfall that breaks up the water and creates some nice definition to the falls.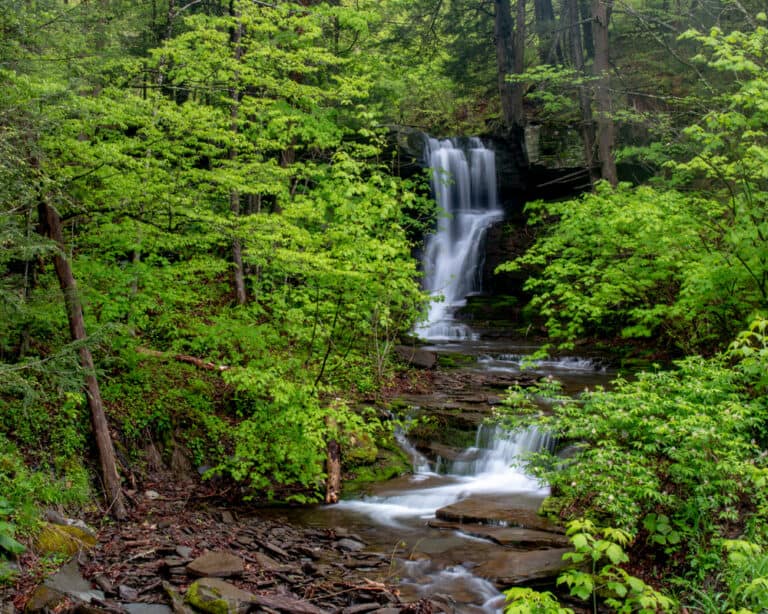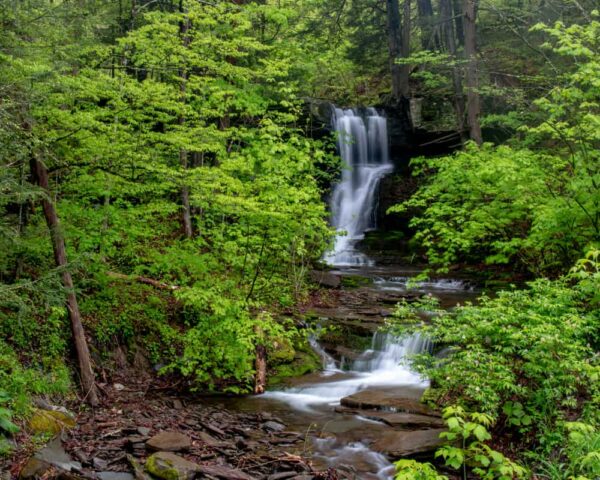 Just a few feet downstream of the main drop, there is a small 2-foot waterfall that adds a lot of beauty to the stream.
While Bowling Alley Falls is located a few feet from the road and in a forested setting, it is easily visible from the roadway even during the summer when the trees are at their most full. In my opinion, the roadway is likely the best spot from which to view this beautiful waterfall.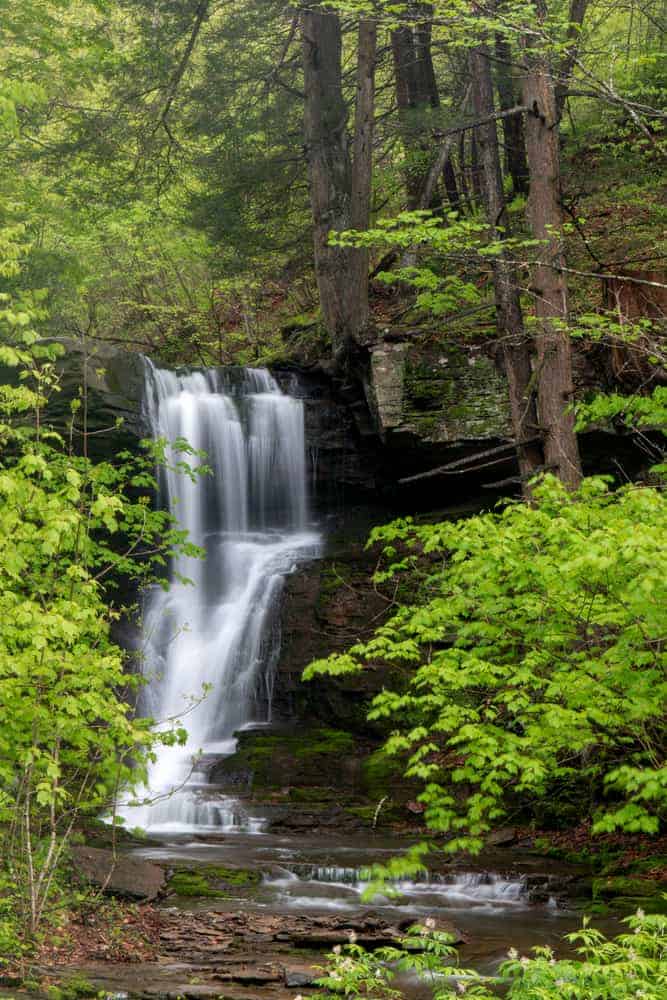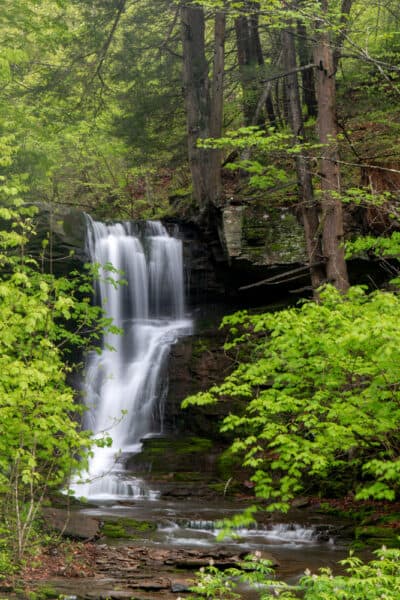 However, even if you want to get closer, I wouldn't recommend it. Bowling Alley Falls likely sits on private property, and while viewing it from the road is legal, don't venture closer to the waterfall as that would likely be trespassing.
Overall, Bowling Alley Falls is far from the largest or most beautiful waterfall in northeastern Pennsylvania. However, if you find yourself driving Route 6 through Bradford County or near Wyalusing, this is a nice little detour.
Looking for more things to do nearby? Check out French Azilum, the Bradford County Museum, and Colley Falls.
[Click here for information on how to use the coordinates in this article to find your destination.]